Hi! Hannah here! I am not married nor anywhere close to it, but I love to look up engagement rings in my spare time.
While I consider myself a bit more ~traditional~, I always see the most amazing and unique engagement and wedding rings on Pinterest.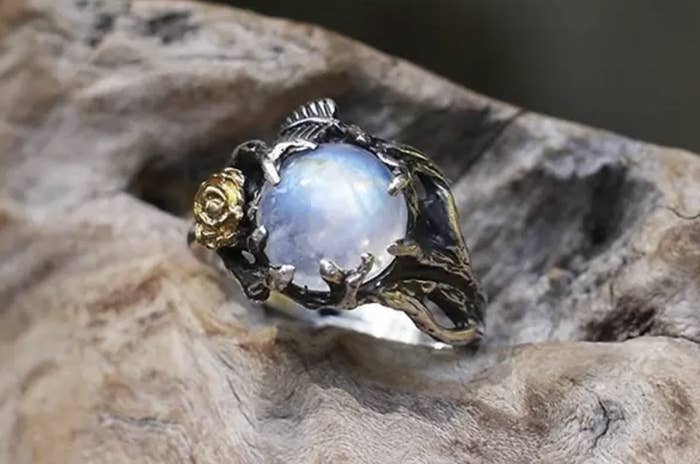 There are some really cool fandom-inspired rings out there!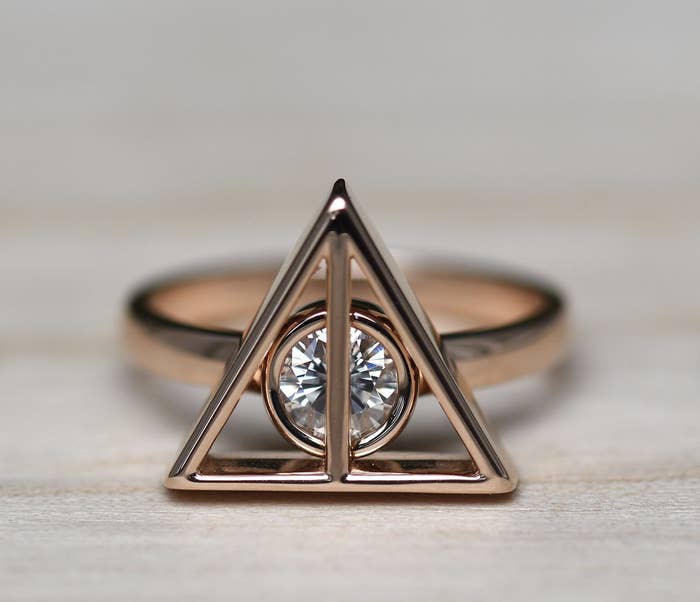 There are some darker, more gothic rings too for the nontraditional bride!
There are also personalized rings with special meanings, like this ring where you can put the coordinates of the place you met your spouse!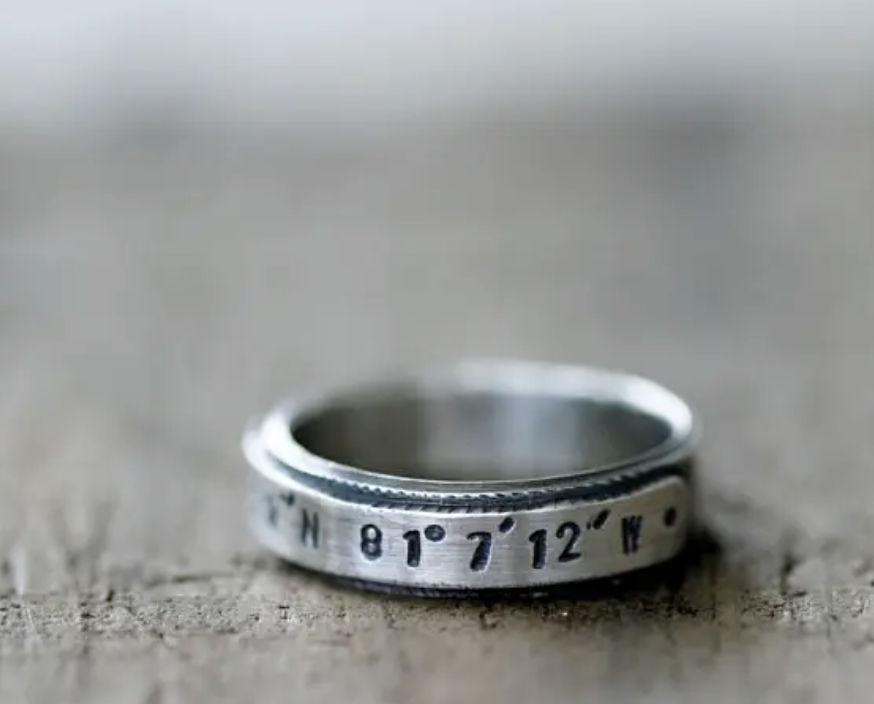 If you have a nontraditional engagement or wedding ring, we want to see a photo and hear the story behind it! Please make sure these are photos you've taken yourself and not professional photos. Share the non-professional photos and story via the Dropbox below and you could be featured in a BuzzFeed Community post or video!