Now, I am *sure* by now you have seen climate activist Greta Thunberg's absolutely iconic reply to Andrew Tate's weird brag about his massive carbon emissions...and his subsequent arrest.
This fits into a very specific genre of online jokes that tickles my fancy, butters my biscuit, etc...basically, just sexist trolls getting owned. Here are 29 more times they were utterly decimated online!
1.
This person invented a new word — incelligence — which I am now going to have to adopt into my vernacular.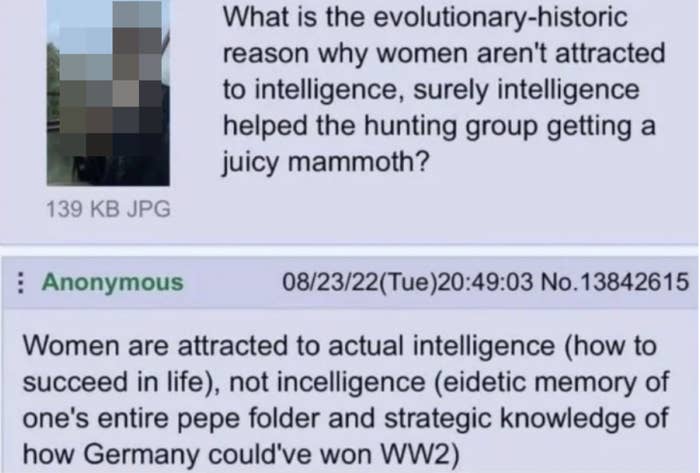 2.
This guy asked a real desperate question and got the answer he deserved.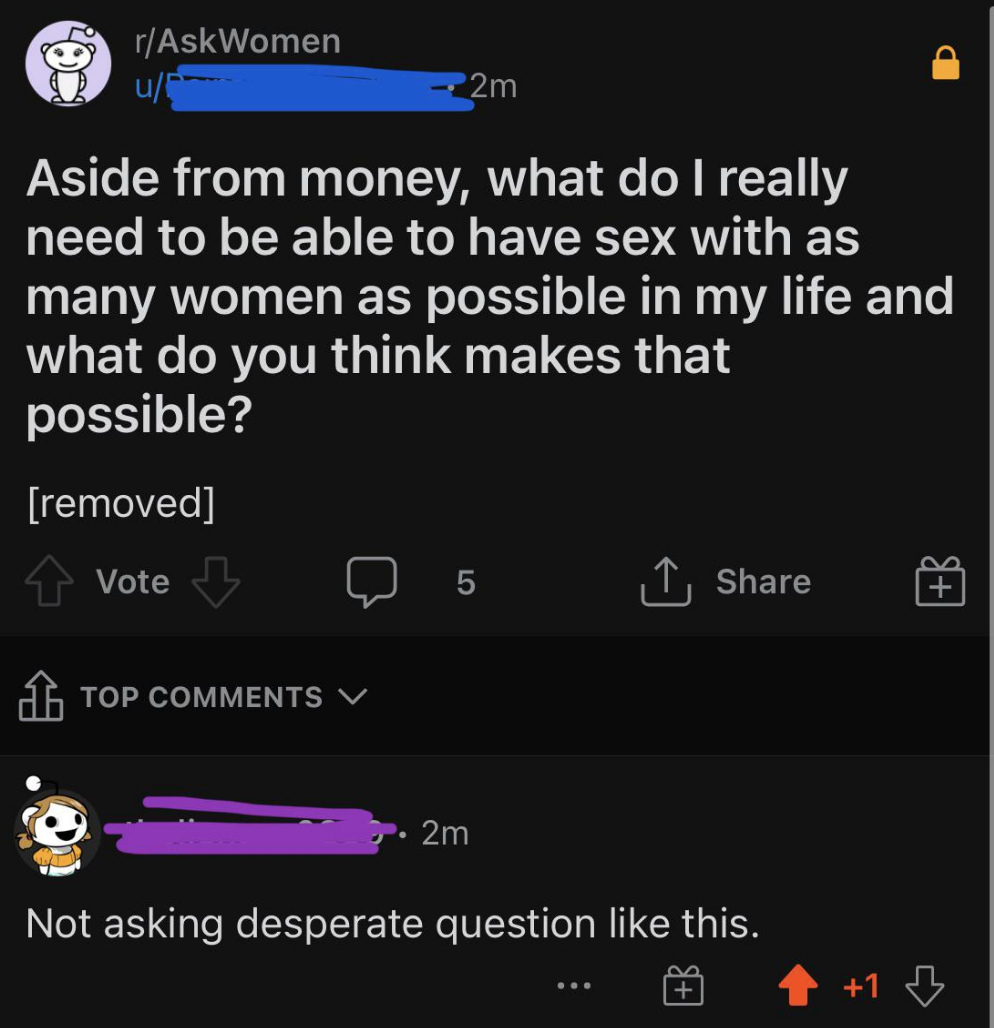 3.
This person pointed out that this guy had just pointed out something realll obvious.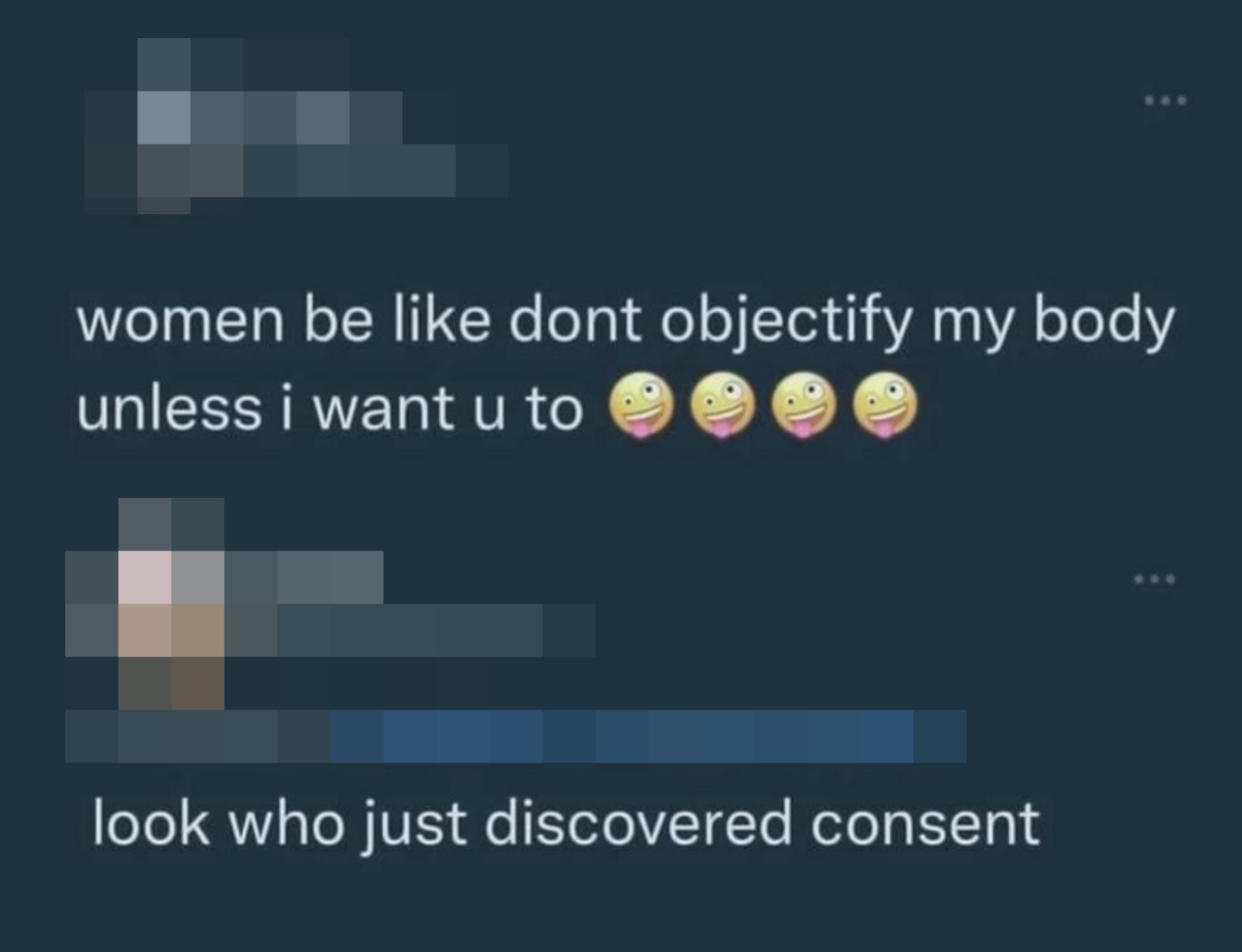 4.
This one was almost too easy.
5.
"Showers can't wash away that pathetic personality" is such a fire insult. No notes.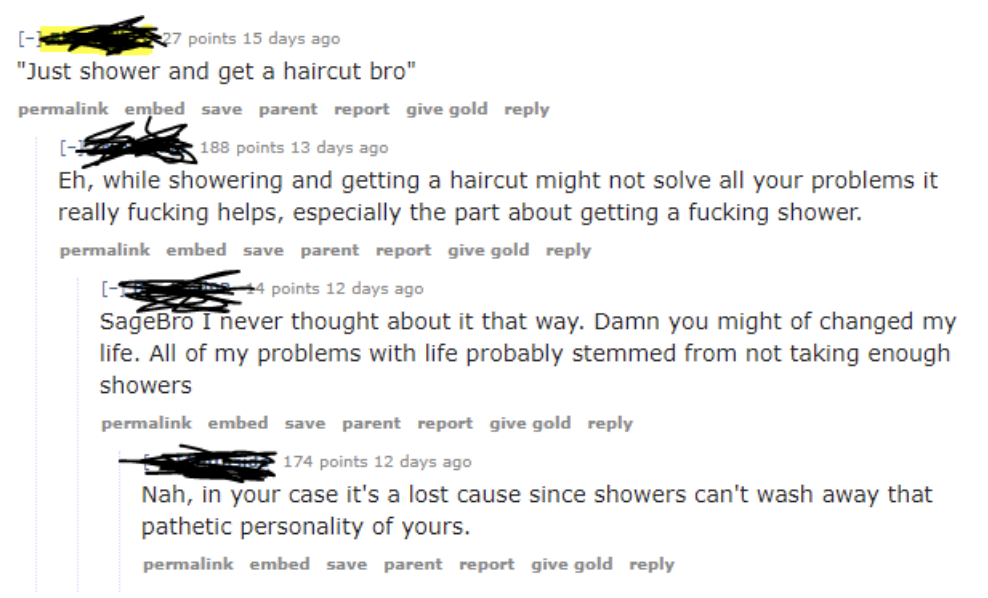 6.
But my favorite comeback is always a "this you?" with receipts.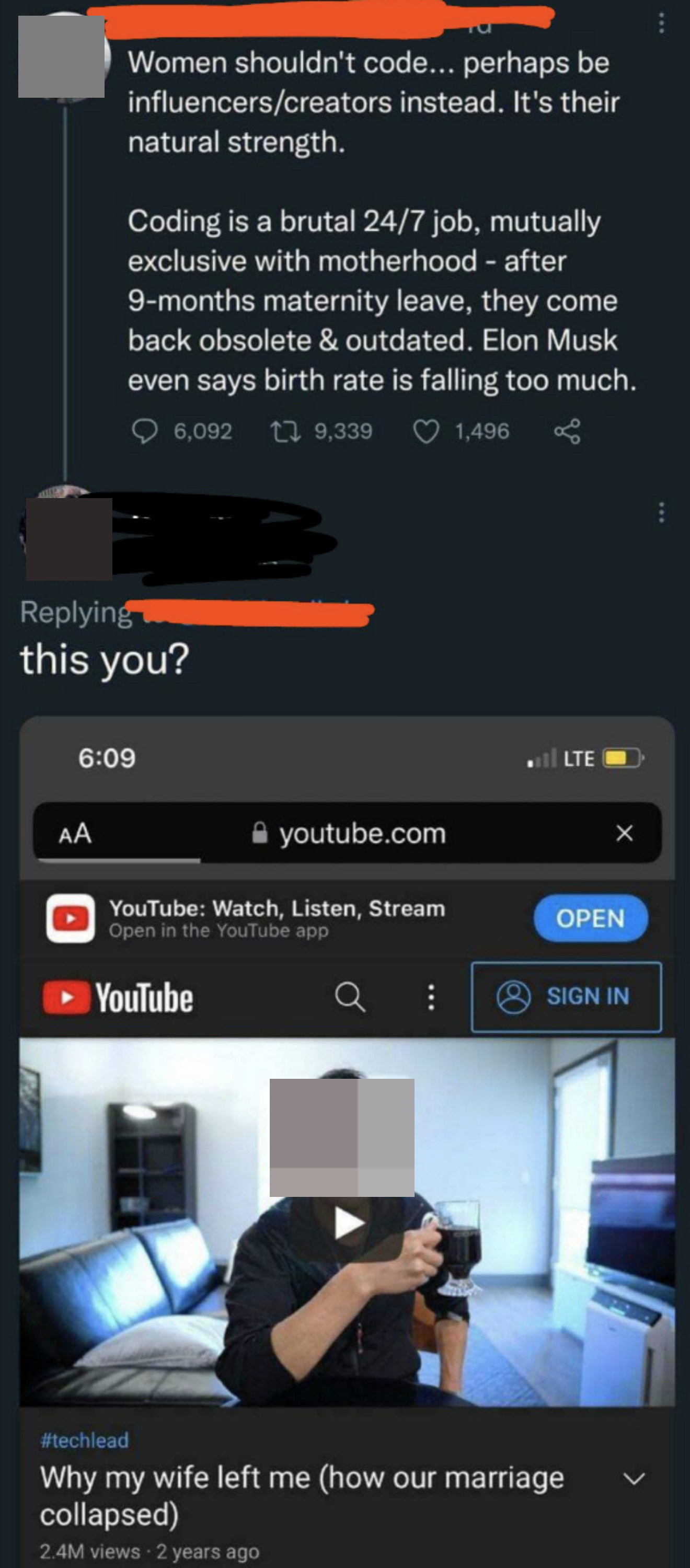 7.
Sometimes, the comebacks write themselves — incels will really just tell on themselves online.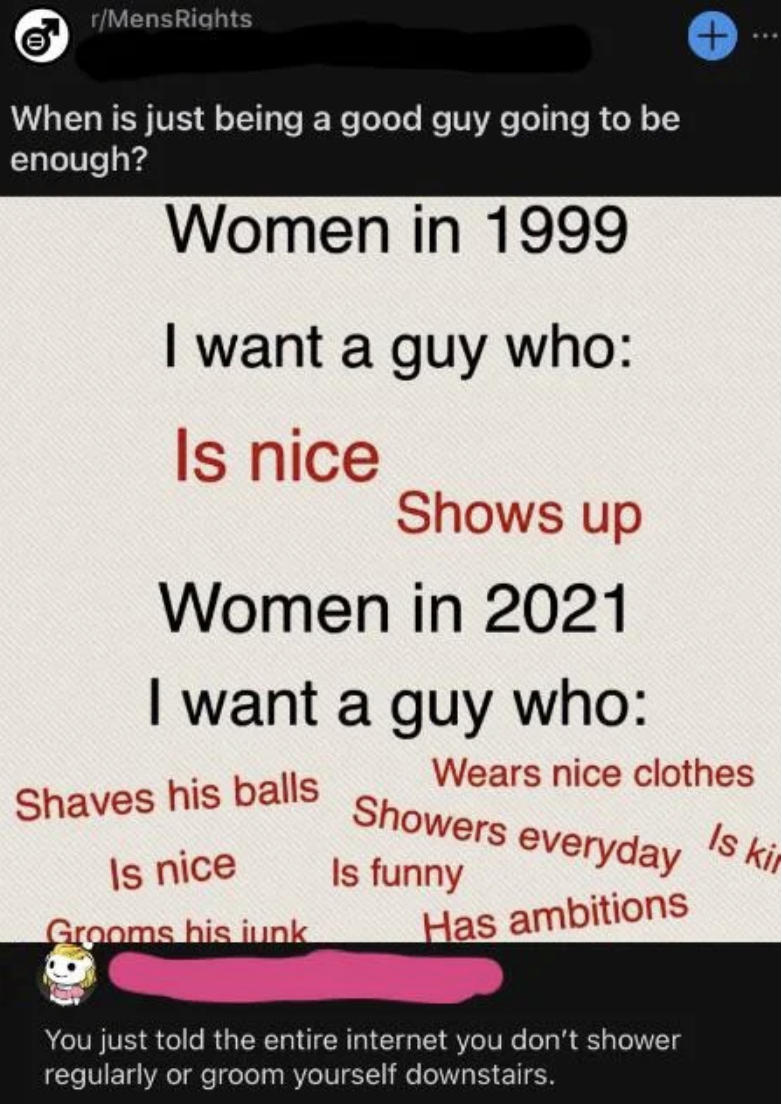 8.
Like, this guy...basically just self-reported that he can't control himself and is a total creep. This reply just pointed it out.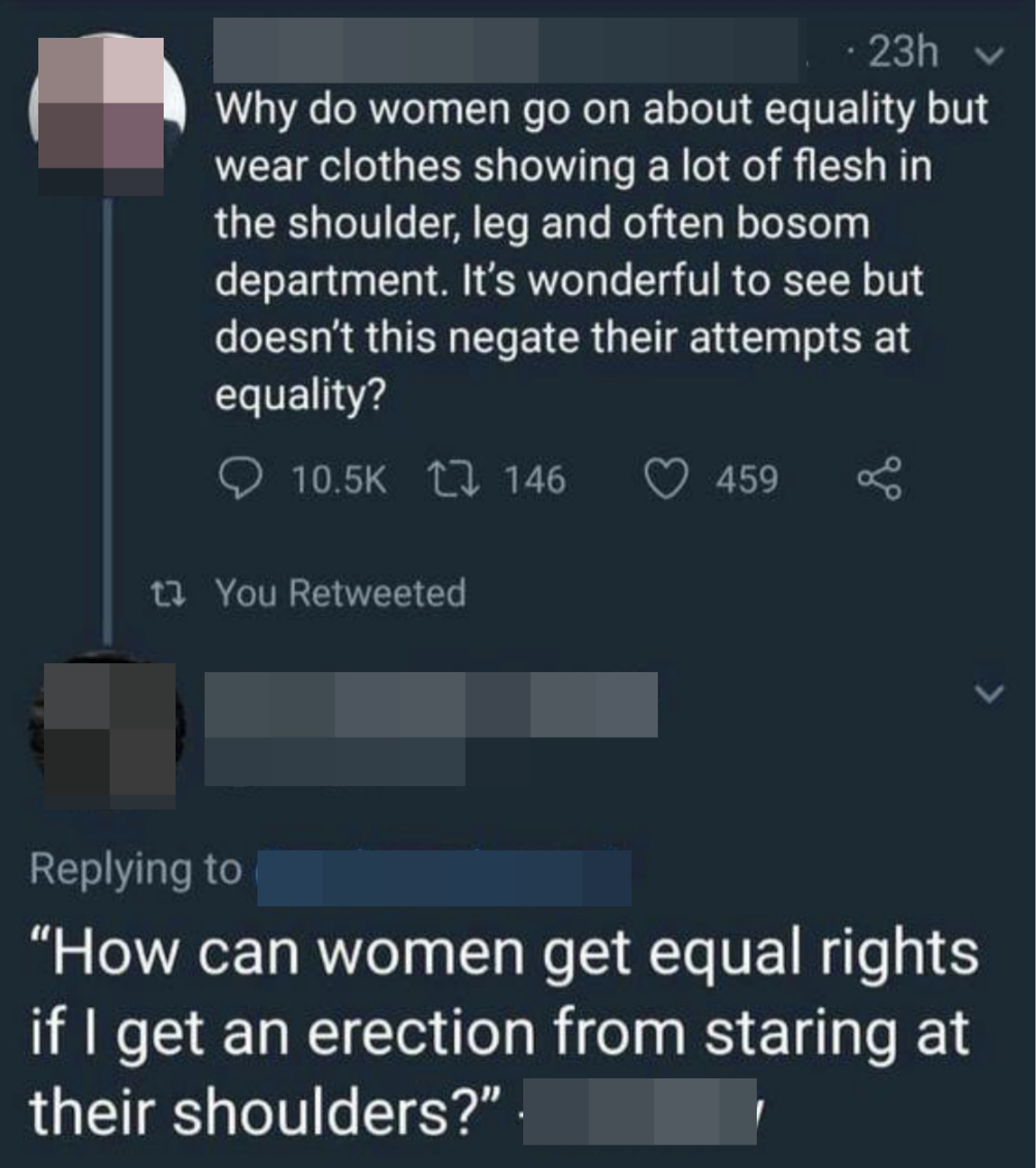 9.
Incels loveeee bragging about being horrible people.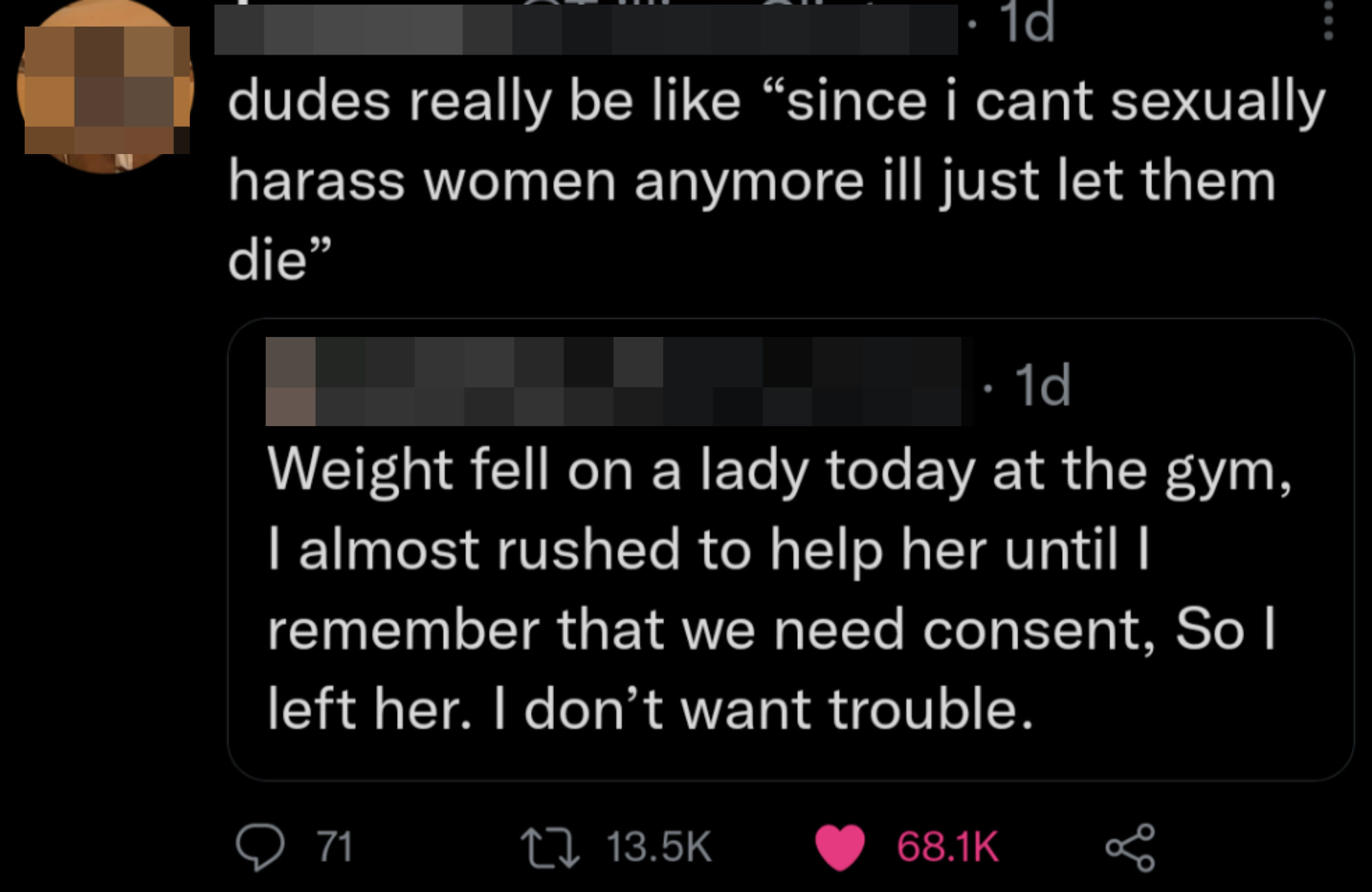 10.
Like...did Ben Shapiro really think it was a *good* idea to self-report he's a bad husband and father?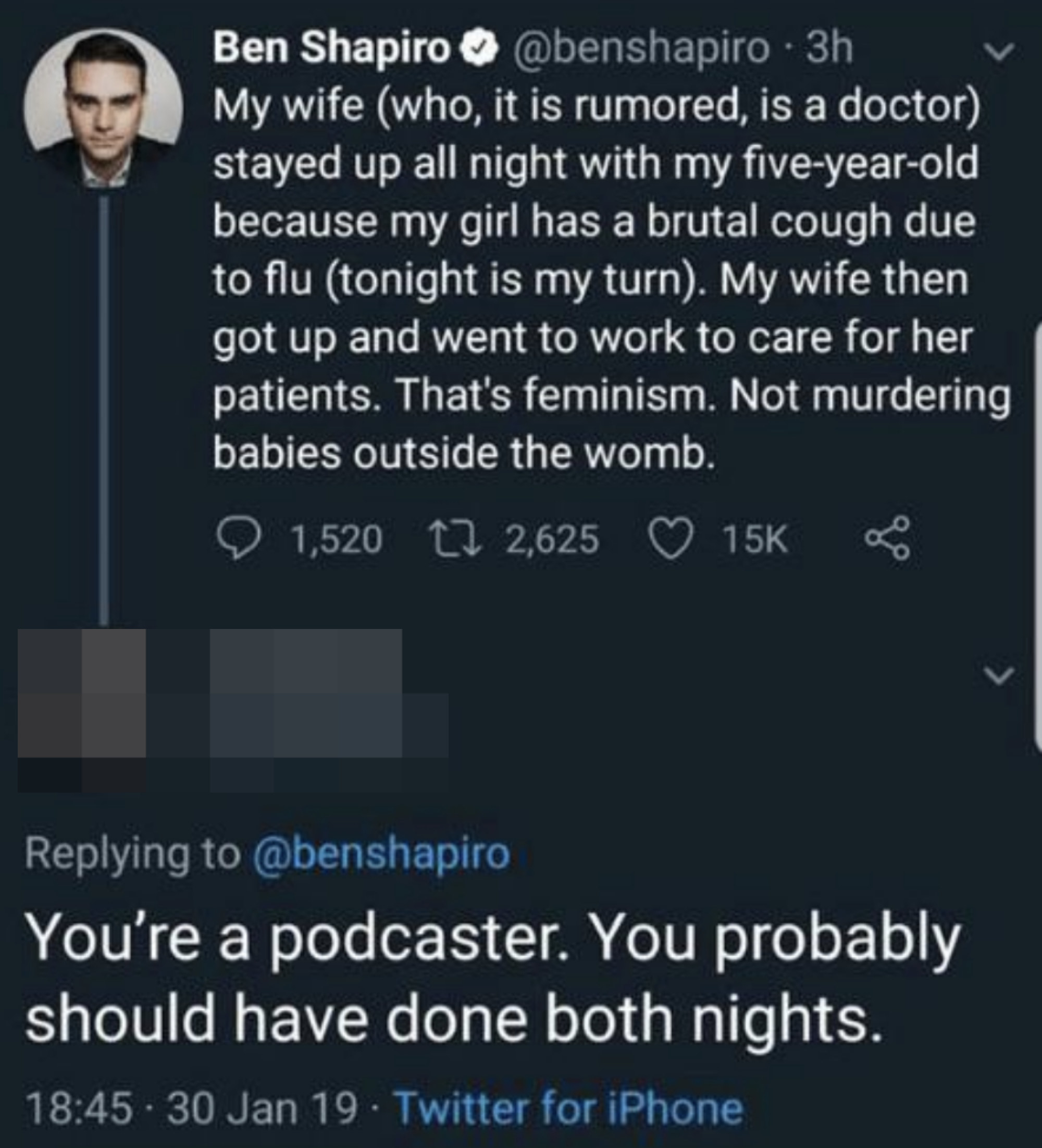 11.
This person self-reported they'd never seen a woman up close.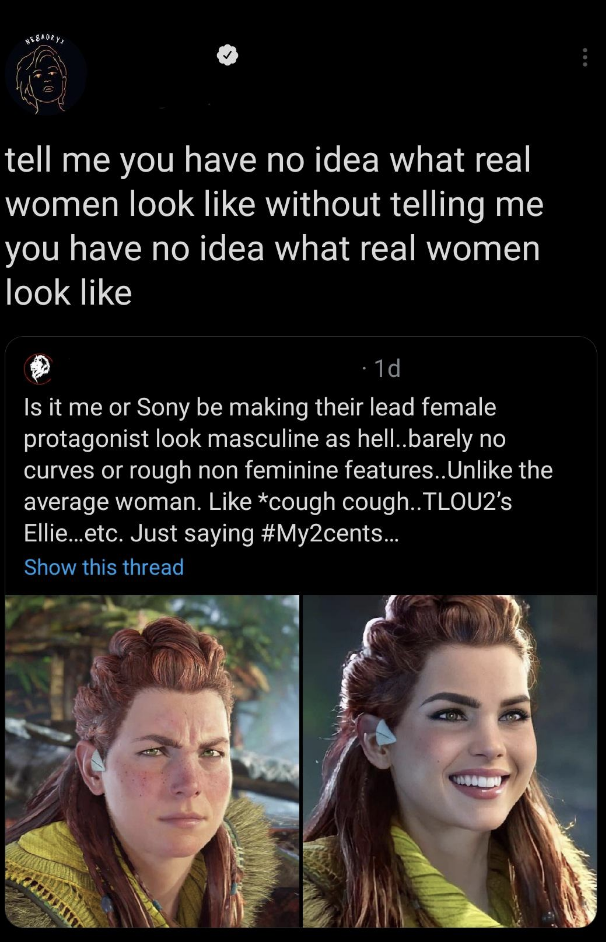 12.
And this guy let everyone know he's unlikable — the other guy just pointed it out.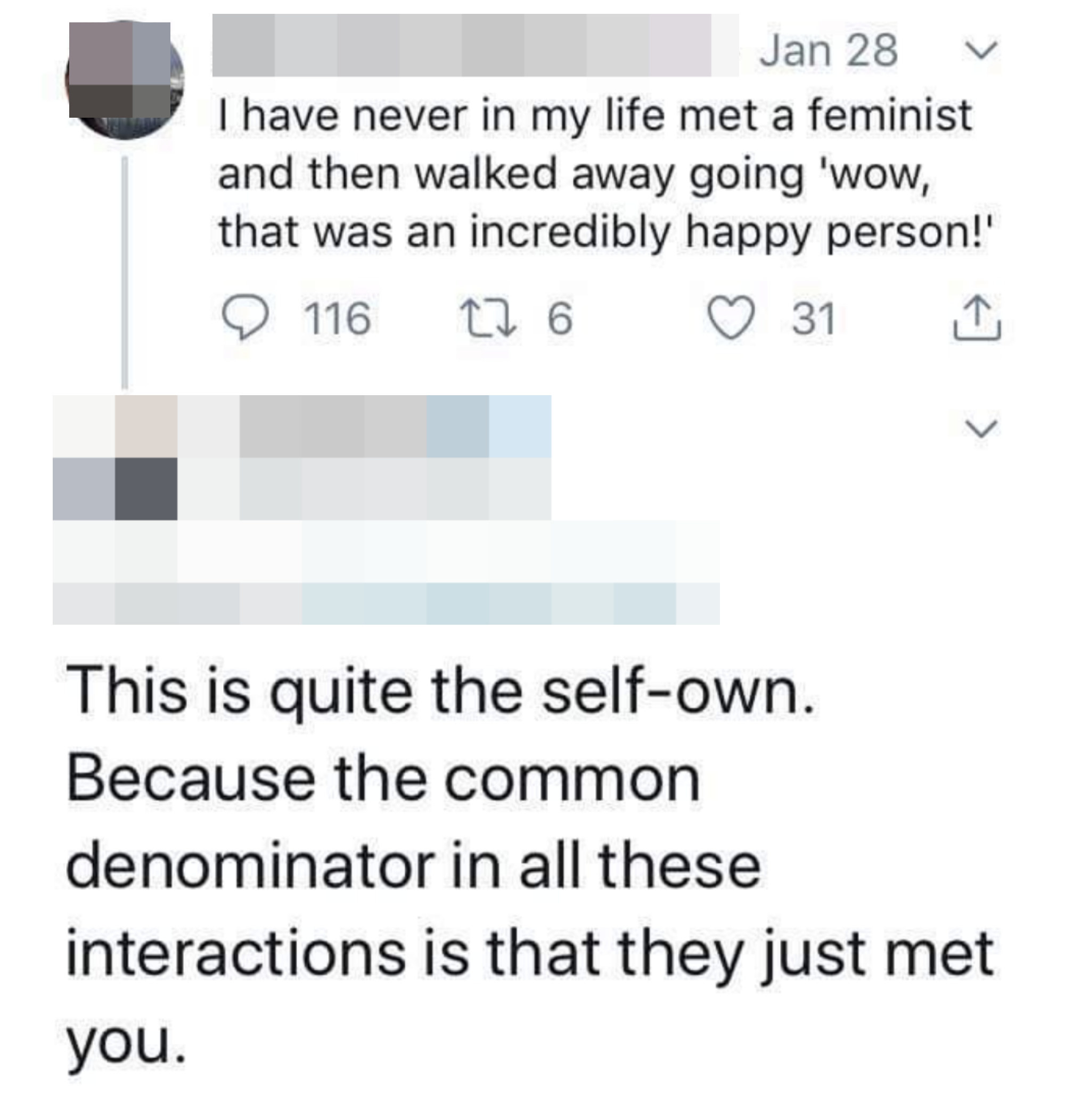 13.
This person served as a perfect Google Translate for incels.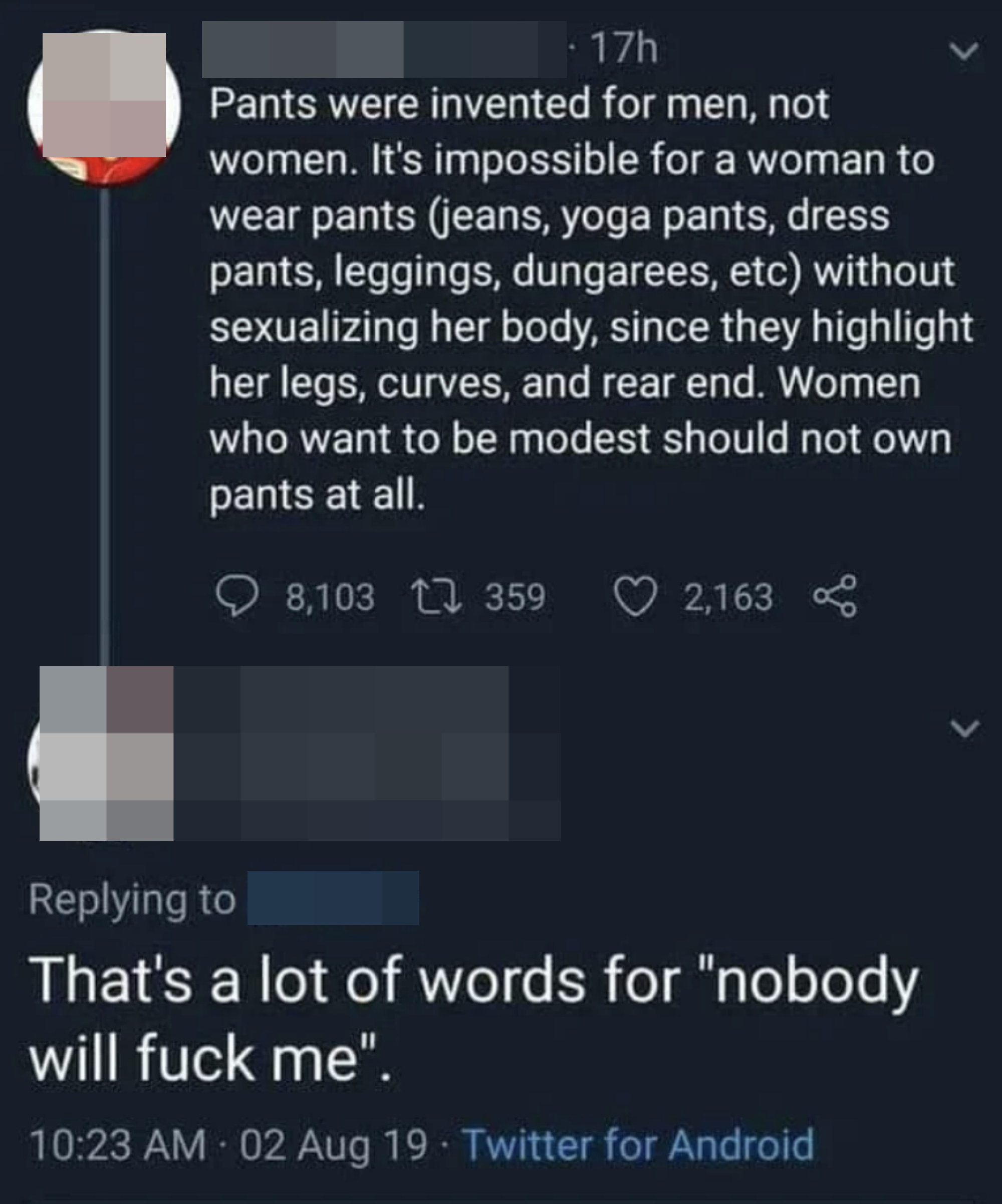 14.
Mic. Drop.
15.
This guy self-reported his own burn (meaning I hope he learned from this), but it's too good not to include.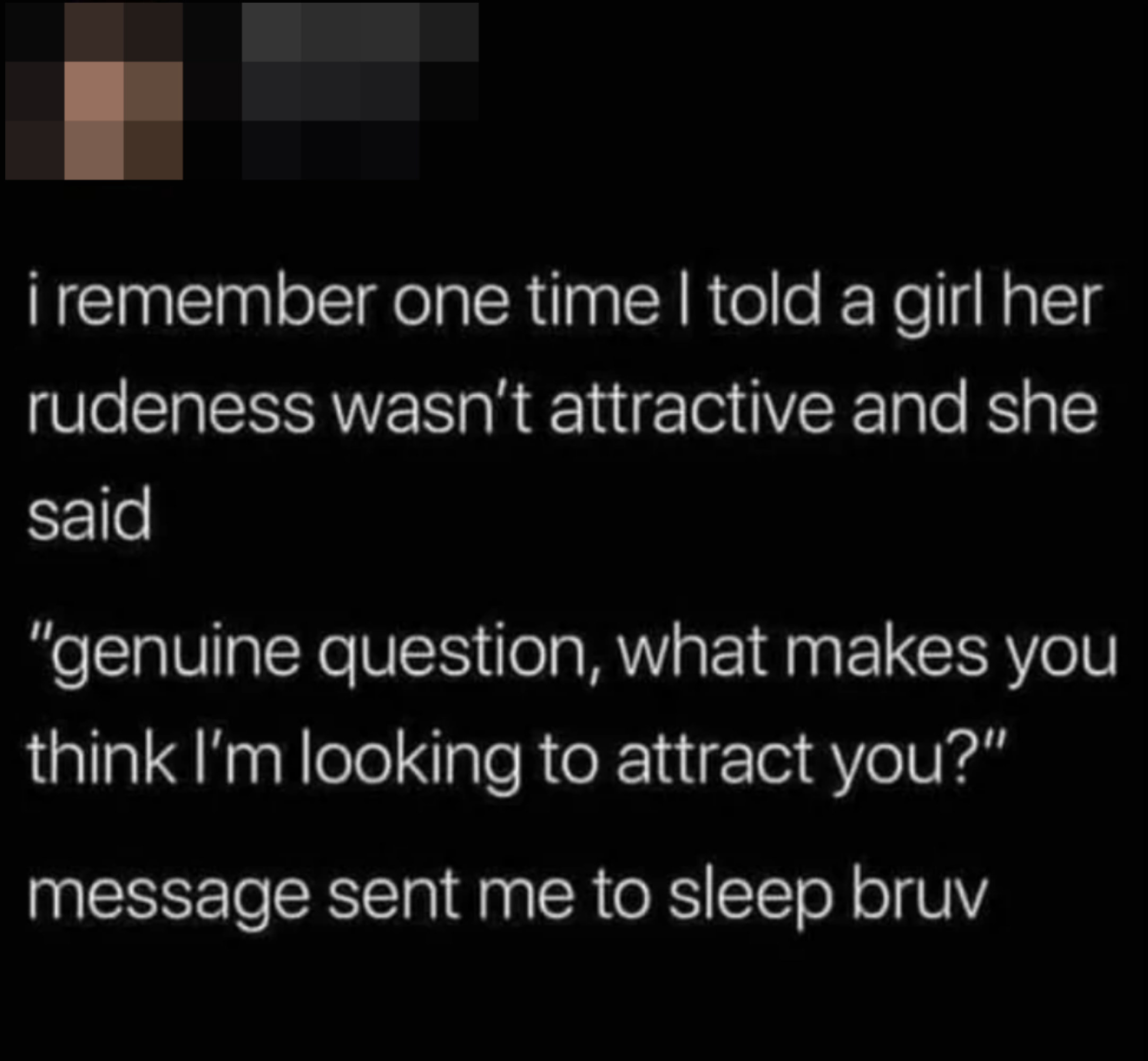 16.
Here's another one somehow heard secondhand, because it's too good to leave out.

17.
This guy stepped in to remind an incel that a woman's worth is not in her decision or ability to have children.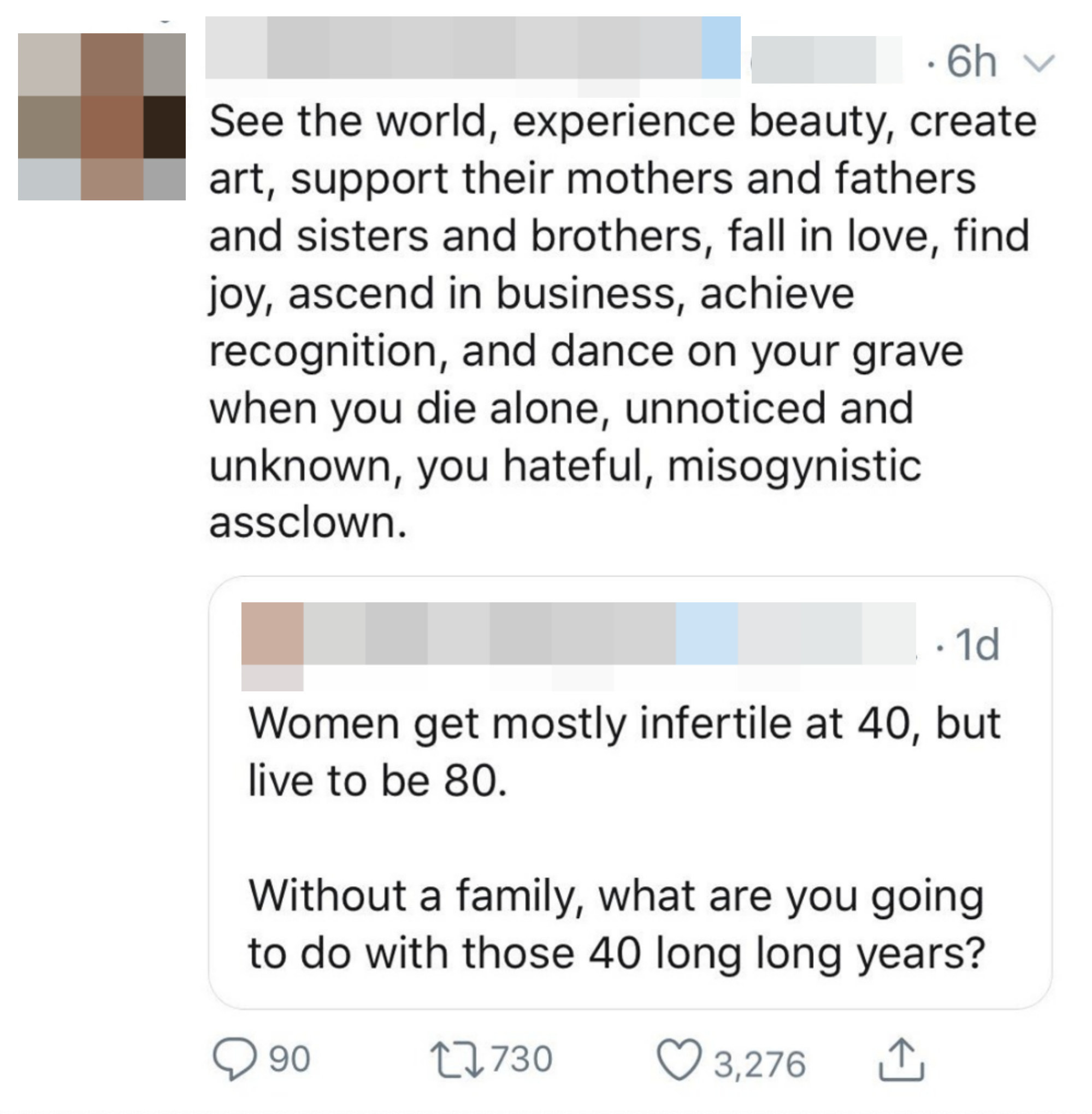 18.
This guy was promptly called out for comparing leg hair to cancer.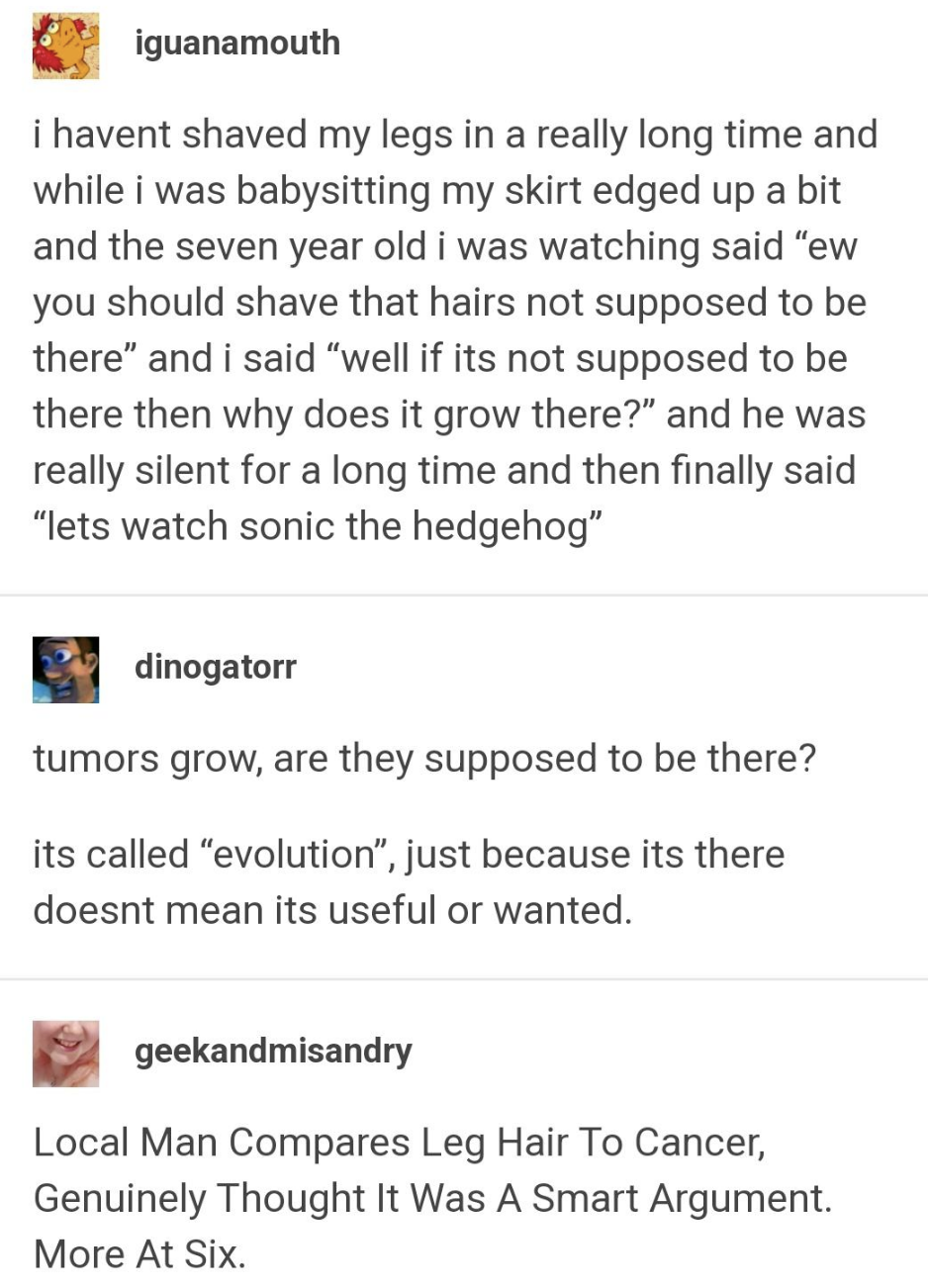 19.
A murder occurred here.
20.
This woman made a very good point.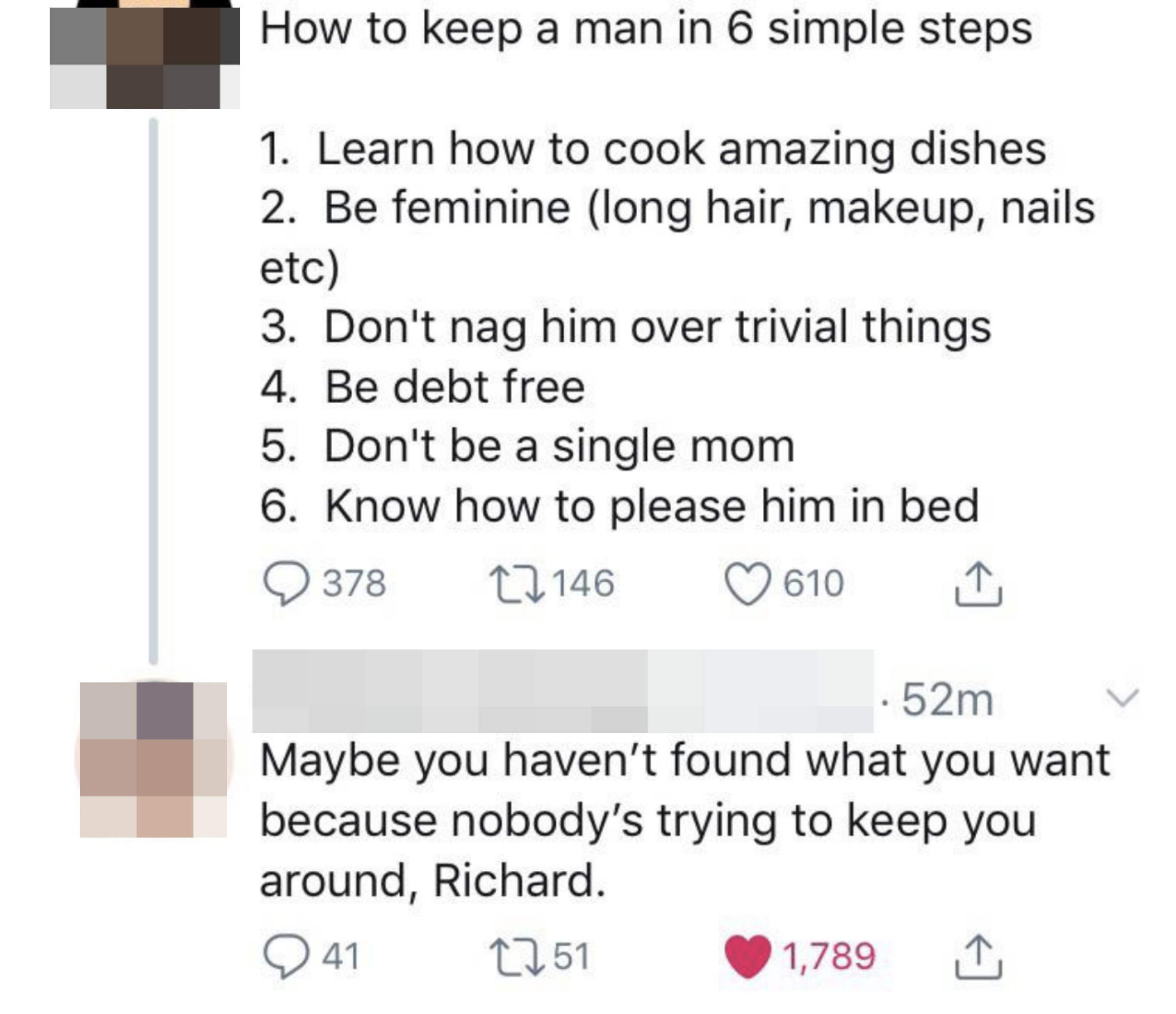 21.
This person decided to generalize all women and got called out.
22.
This commenter assured OP that they wouldn't have relationship issues, because, well, they wouldn't have a relationship.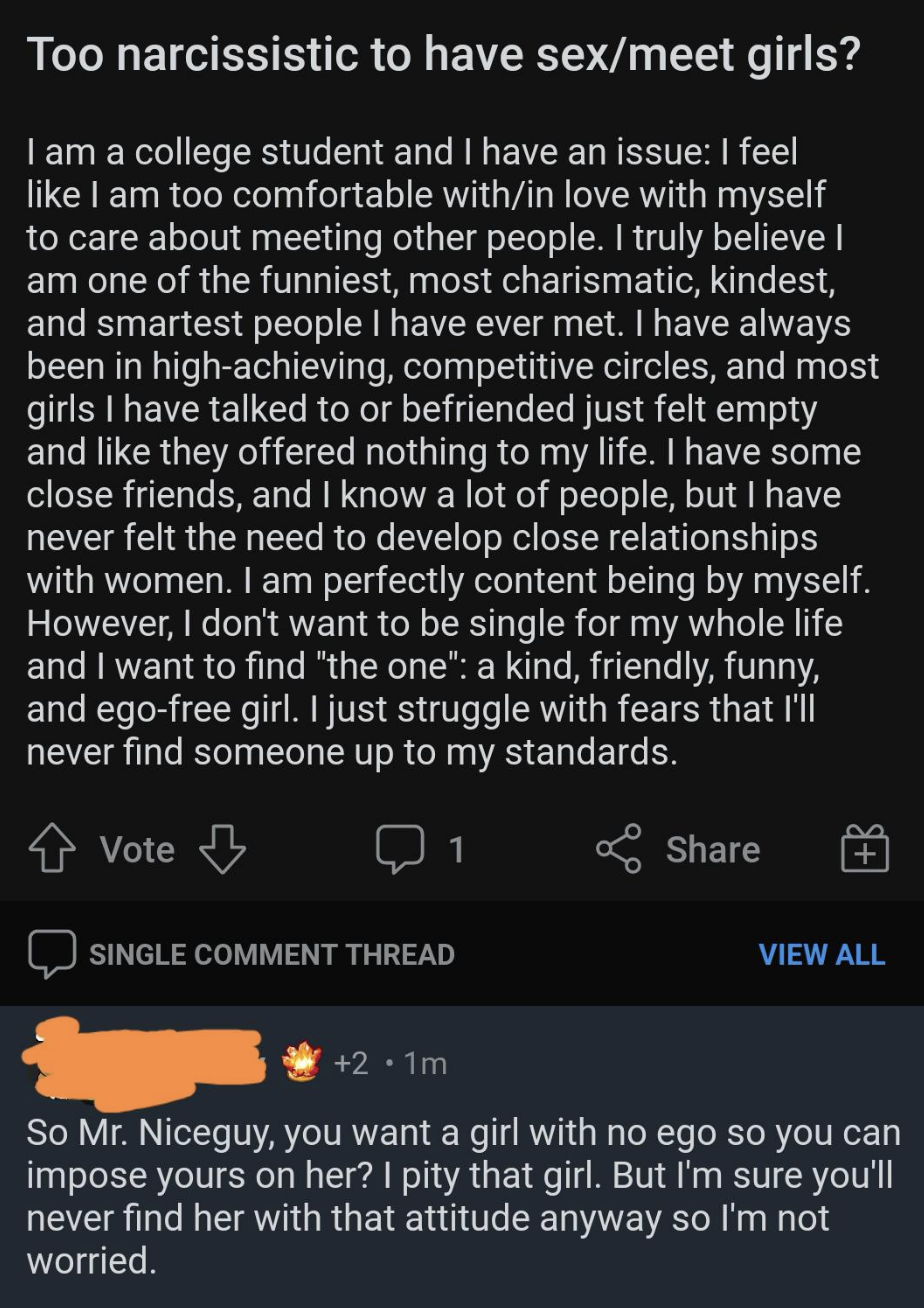 23.
It's almost funny to compare men's unrealistic, and often damaging, sexual expectations of women to...women wanting men to be nice?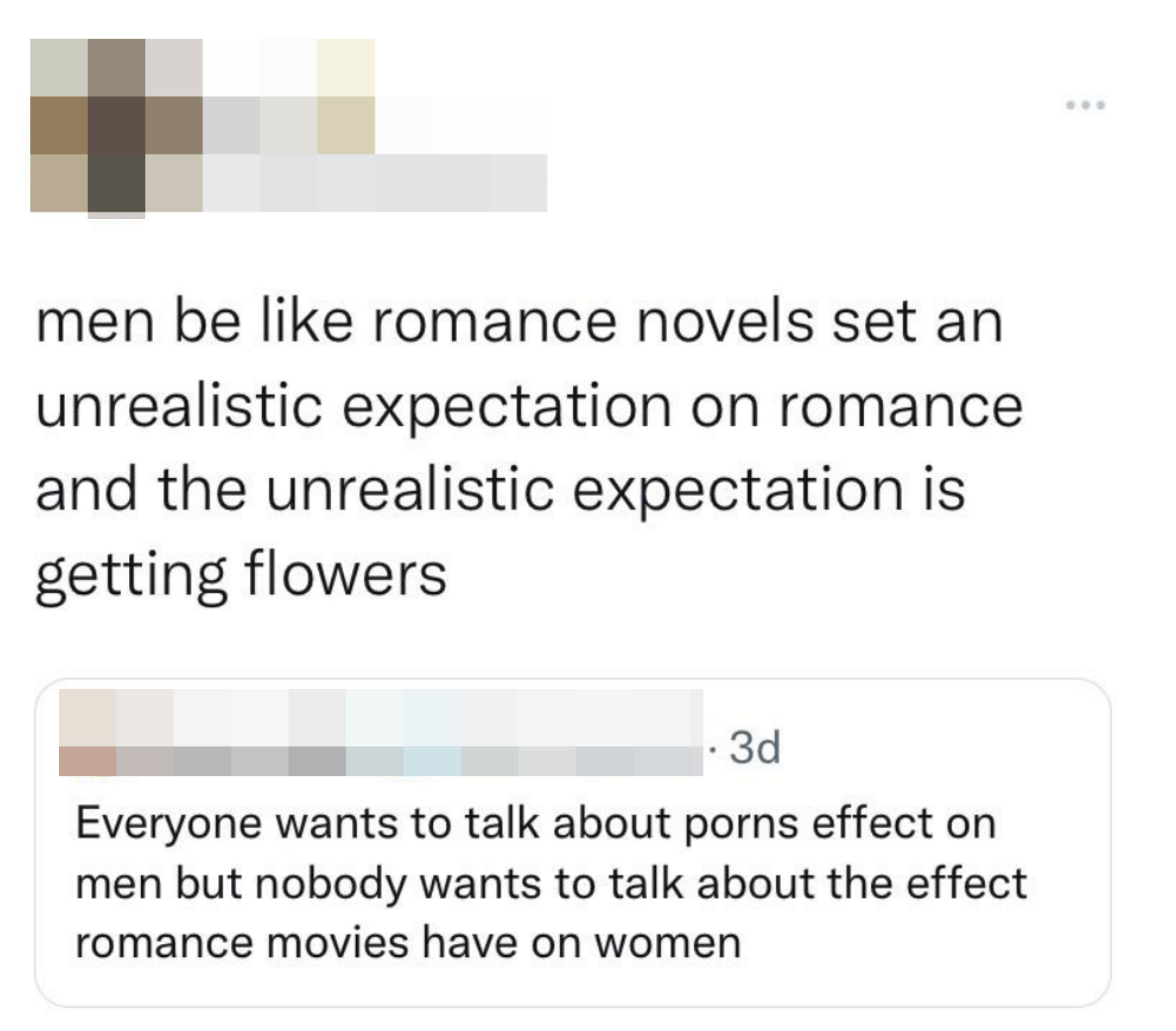 24.
This person pulled out the RECEIPTS!
25.
This is a long response, but it's worth reading if you'd like to see someone thoroughly decimated online.

26.
She shut this troll DOWN.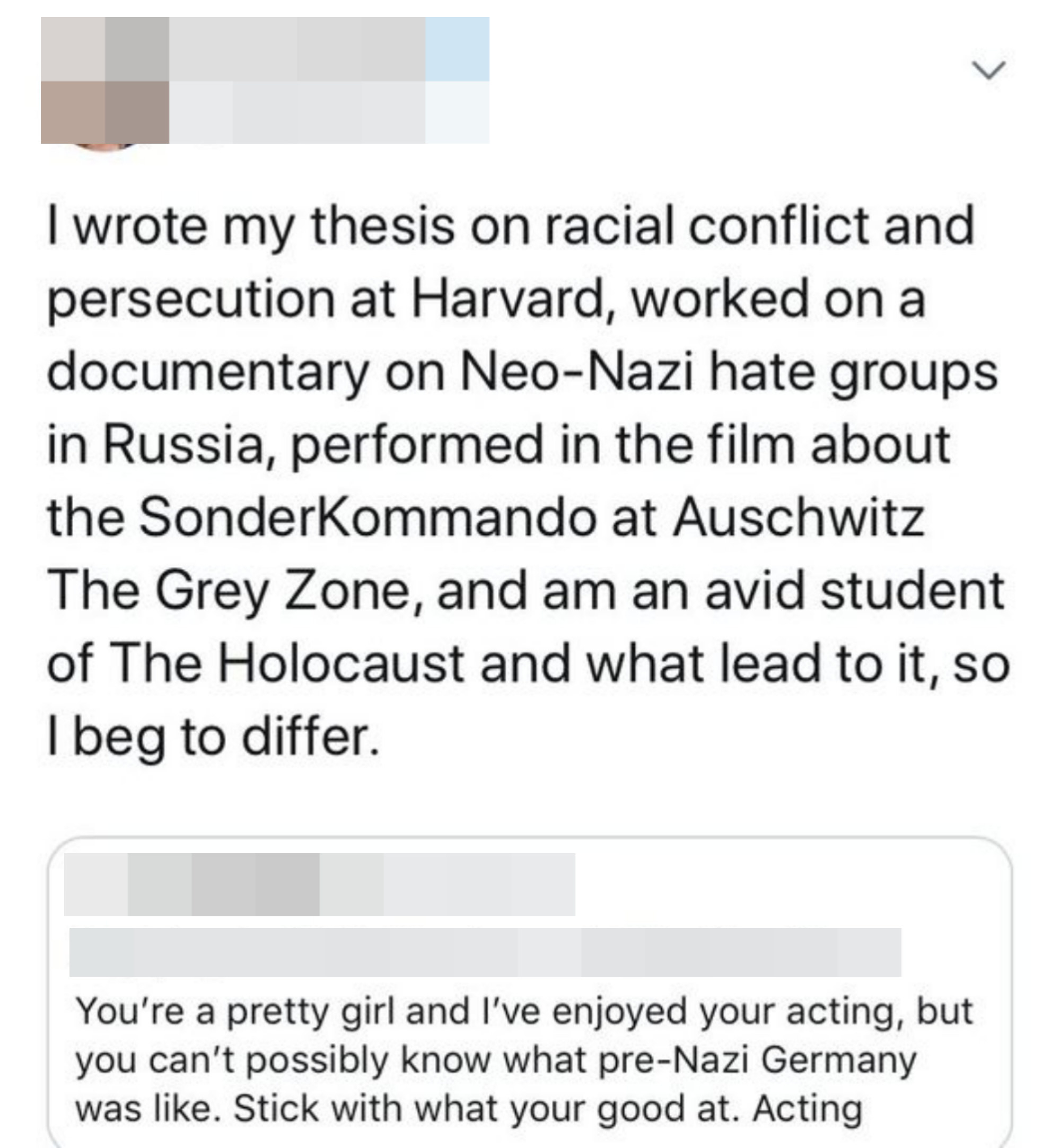 27.
This person epically shot down this sexist joke.
28.
This man asked a dumb question and got a smart response (also, you're delusional if you think women live for free).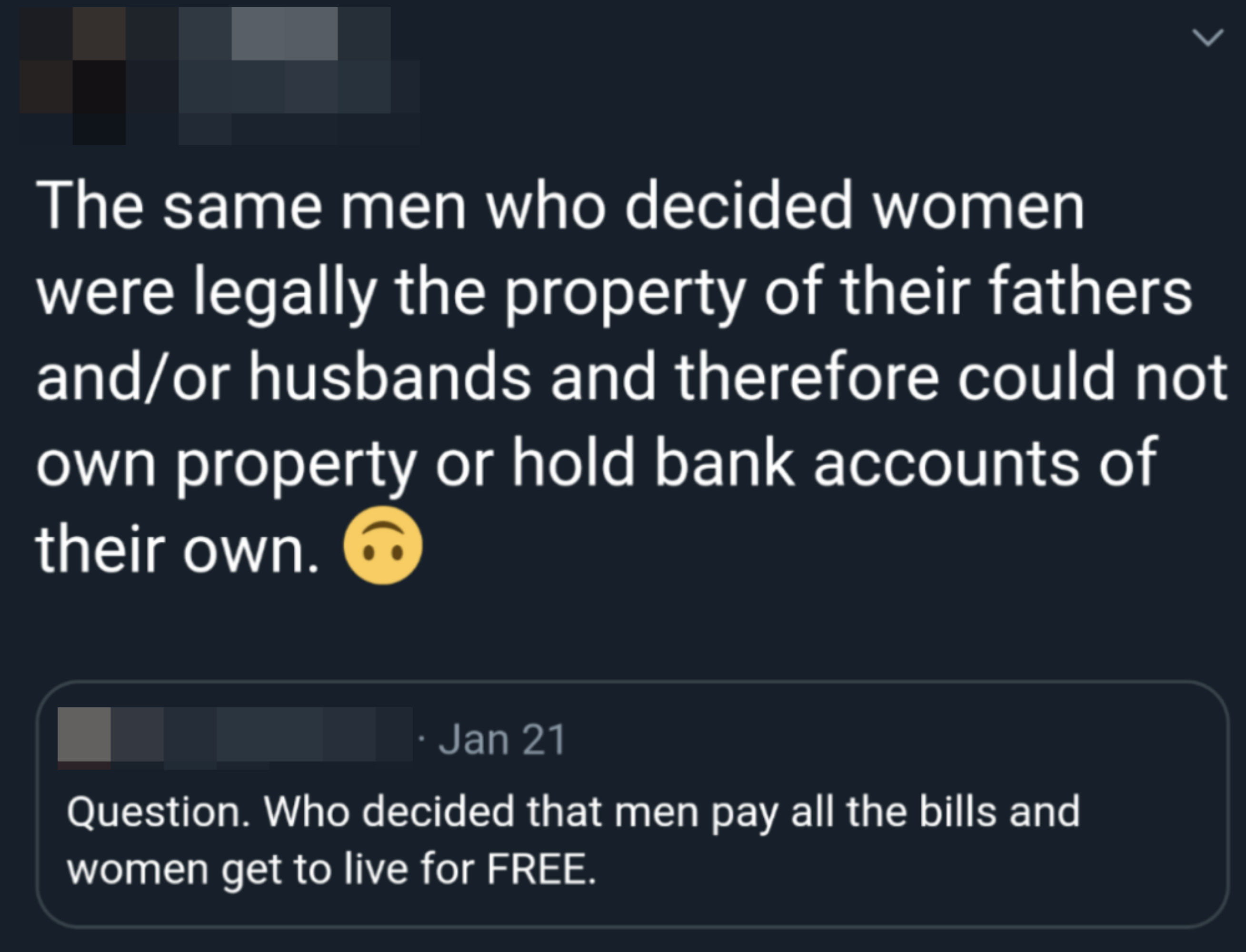 29.
And finally, this person had the perfect reply to a sexist headline.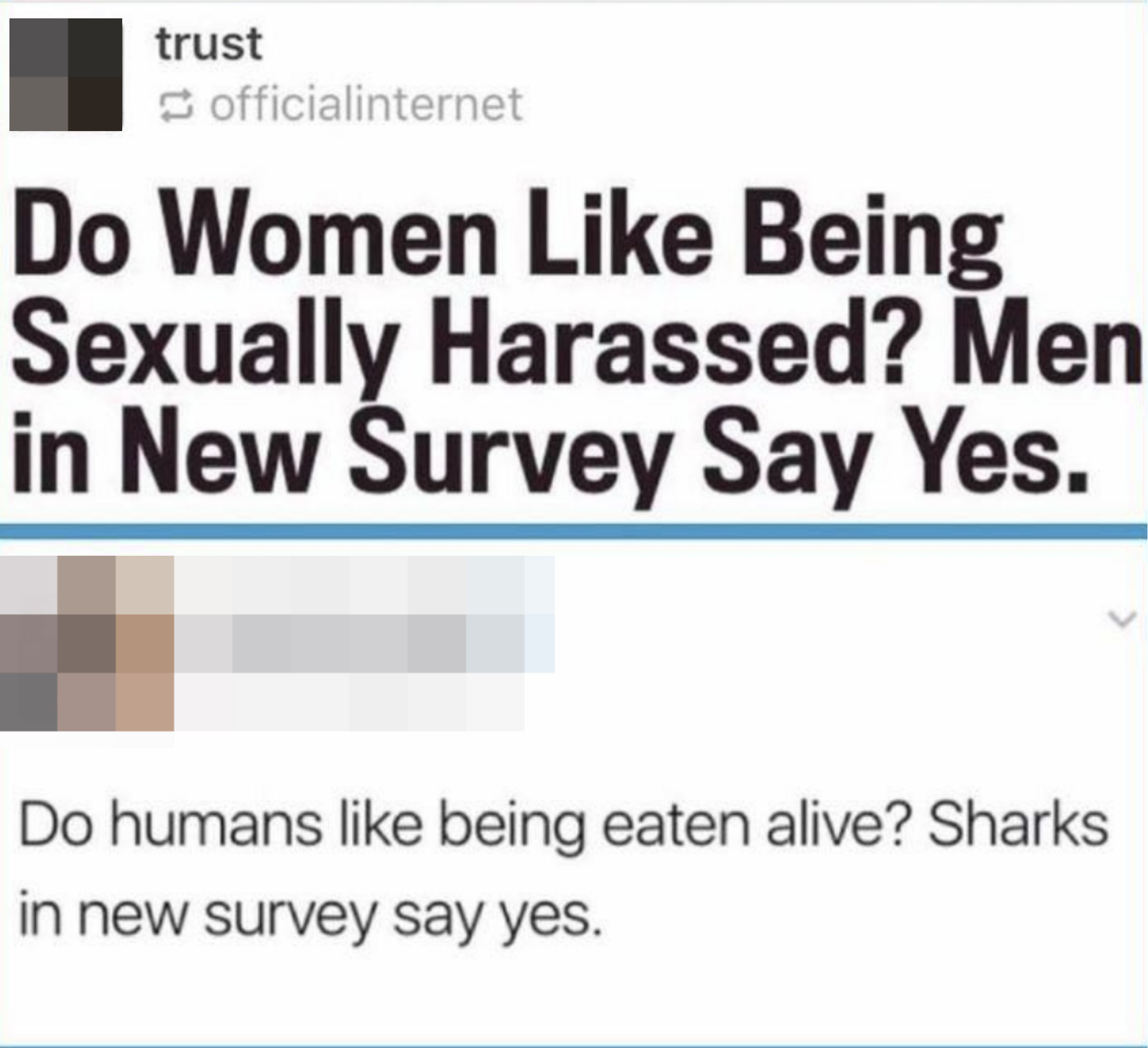 What's your favorite comeback to a sexist joke? Let us know in the comments!