Looking for a job is tough, but it feels like right now, job listings are reallyyyyy just asking way too much.
In case you're scratching your head going, "okay, well, it's a job. It's not supposed to be easy," let me show you what I mean!
3.
And yet another wanted over four years of experience in a program created a year and a half ago!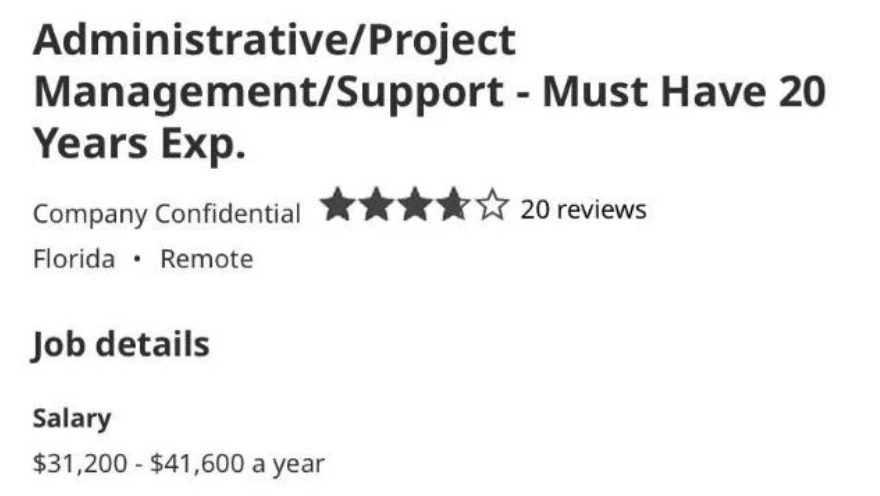 15.
This job required you to do the job of at least three different developers.
18.
One developer job description required you be a man, which I'm pretty sure is illegal.
25.
One job description wanted a native Latin speaker. A. Native. Latin. Speaker.

What's the most ridiculous job requirement you've ever seen? Let us know in the comments!