So, in case you didn't know, we are in the middle of a global pandemic. Due to panic buying, many grocery stores are having shortages.
In particular, many stores are out of bread.
But something kind of wholesome has come out of this? Due to a lack of bread for sale, a lot of people are choosing to make bread for the first time.
And most of them are pretty proud of the way their bread has turned out!
Turns out it's not that hard? There aren't a ton of ingredients, and if you're scared of yeast, there are a lot of recipes without it!
They might not always turn out perfectly, but hey, bread is bread!
It's an edible cat loaf!!
If you're interested in giving it a try, a lot of people are posting helpful guides!
Even if you're low on ingredients, you can make bread!
And of course, there are a TON of bread recipes on Tasty! Check out their list of 24 recipes, or try their classic Dutch Oven Bread!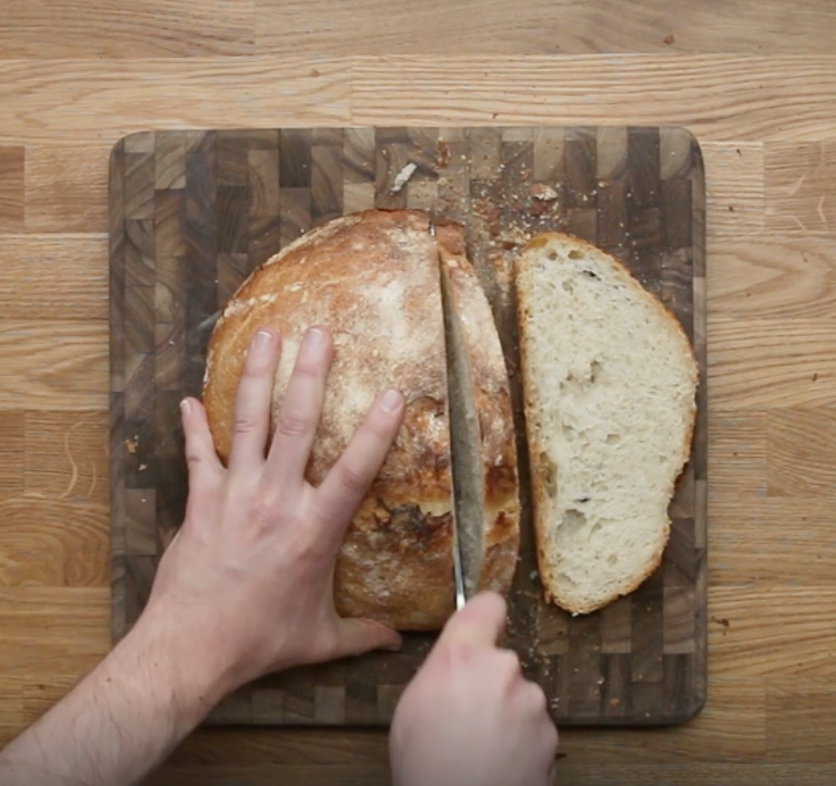 Stay healthy out there and LET'S GET THIS BREAD!!!!