There's A Giant, Dinosaur-Like Gator Walking Around Florida Because Of Course There Is
See ya later, alligator.
Listen, it's 2020. All bets are off. But I have to say, I did not expect this.
We all know weird stuff goes on in Florida. But this sight at the Valencia Golf Course in Naples this morning was...something to behold.
Now, alligators can get pretty big — the Florida records are about 14 feet for length and over 1,000 pounds for weight.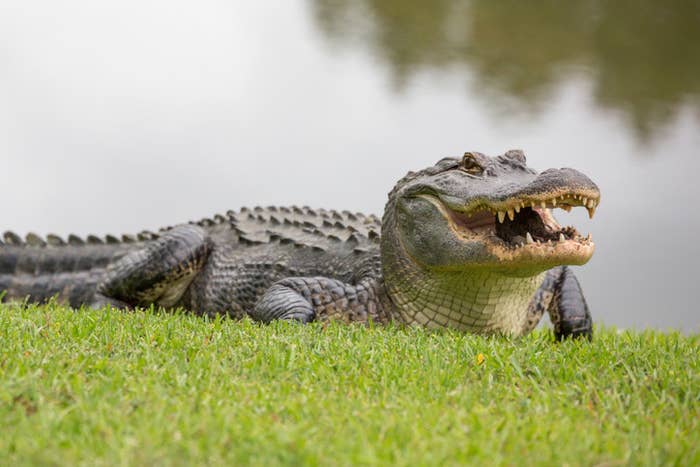 But this seems even bigger to me. Let's take a closer look here:
Of course, everyone was making references to a certain movie:
From a distance, it literally looks like a dinosaur — spot the difference.
Some worried the park had a breach:
Some said this was pretty on par for 2020:
Though others were still shocked:
Some people were just ready to get rid of Florida altogether.
While others were worried about what's still to come:
I, for one, am extremely disturbed. Concerned. Even afraid. What else have you got for us, 2020???