Winston has got to be my favorite New Girl character.
But one of his most overlooked traits is his ability to give it straight to the other roommates and keep them all humble. Below are 20 of the best times Winston brought the others down a few pegs:
1.
When Winston single-handedly solved the problems of the apartment while humbling every member, including himself:

2.
And then did it again when they all interrupted his sleep: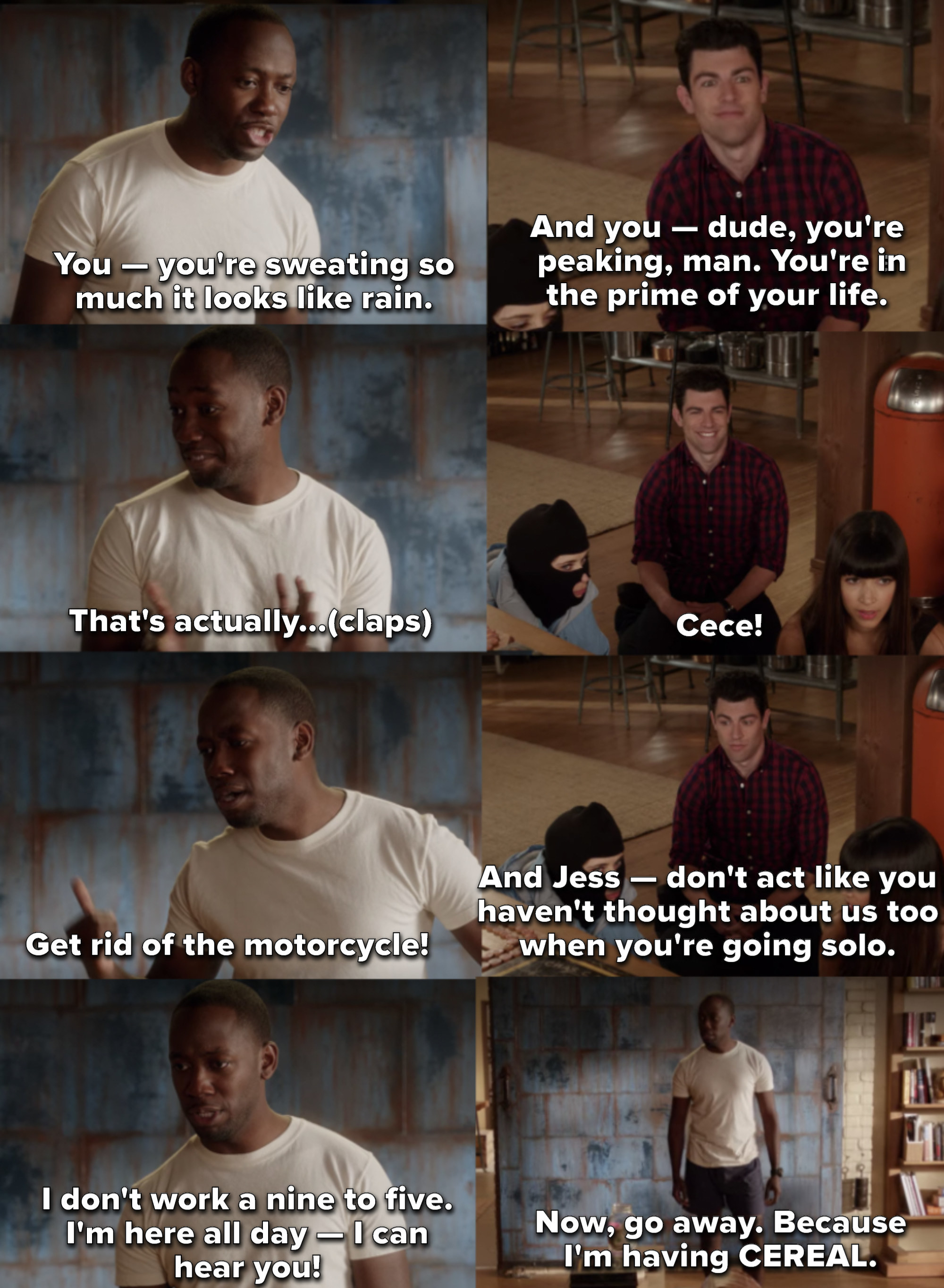 3.
When Schmidt tried to understand Winston's upbringing and Winston schooled him on both what it meant to him to be Black and how annoying Schmidt was:
4.
When Winston made fun of Schmidt's thick toenails: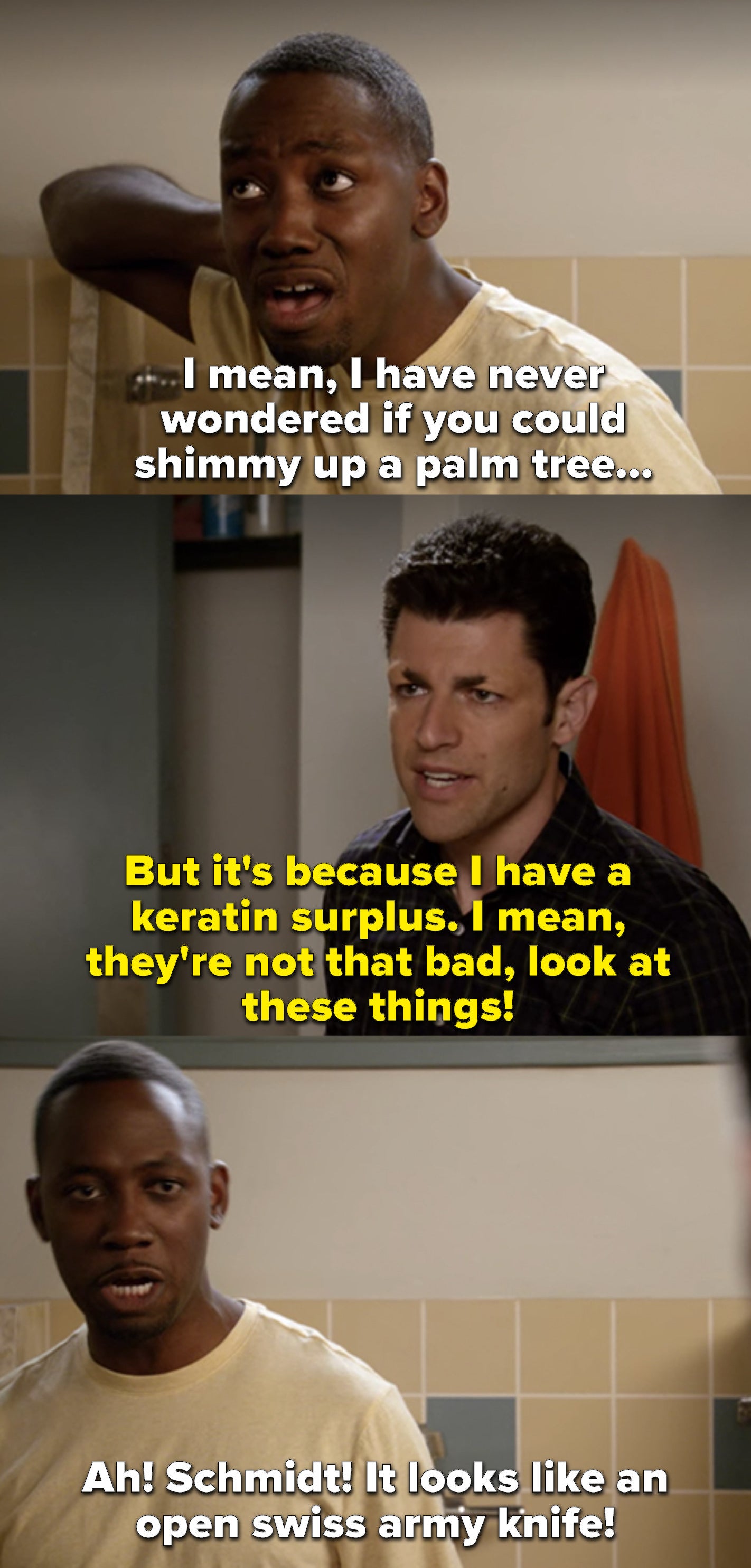 5.
And again when Schmidt walked away: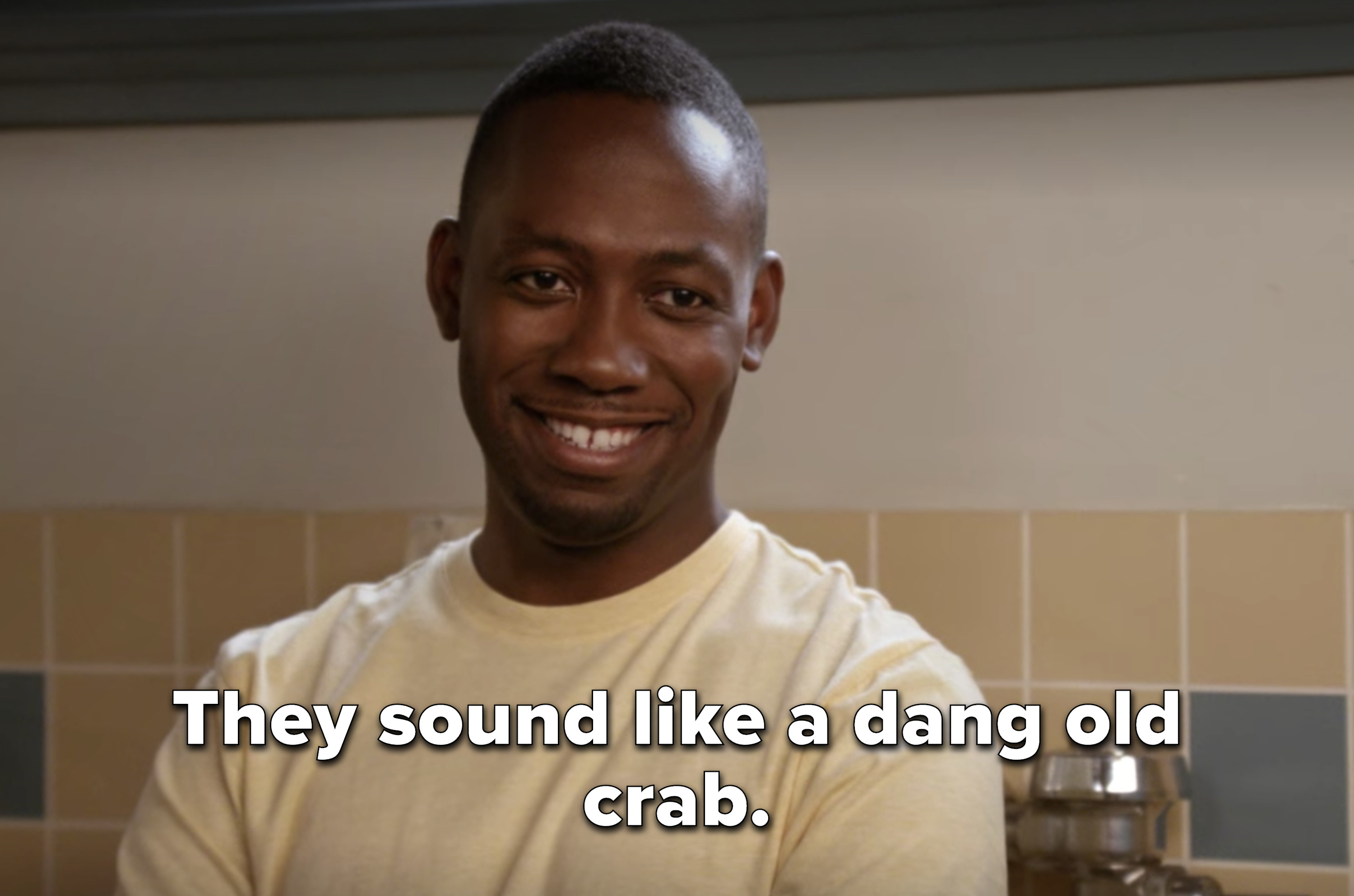 6.
When Winston simultaneously roasted Nick and everyone in the apartment, including himself:
7.
When Nick tried to weigh in on police brutality, and Winston shut it down right away: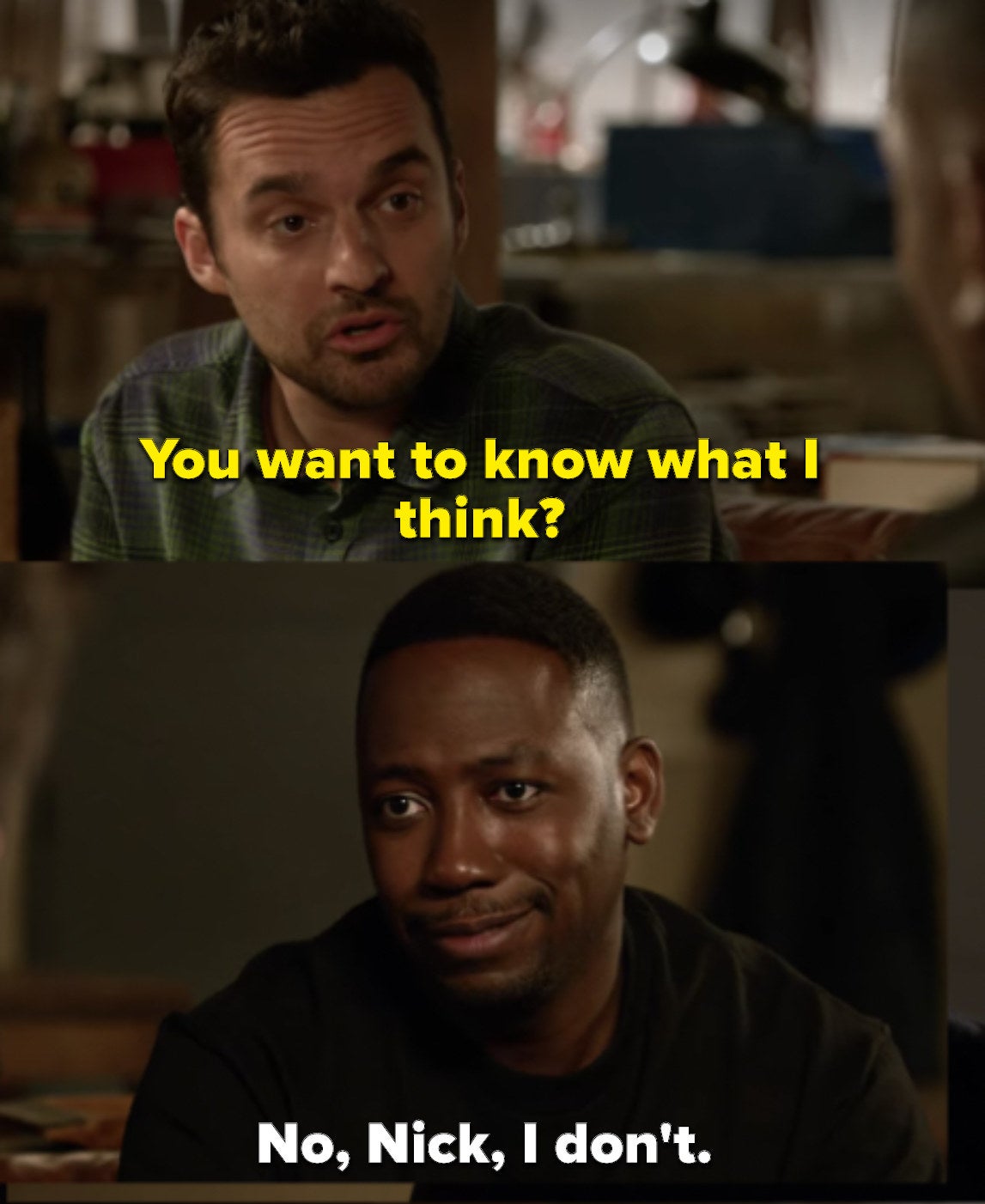 8.
And again: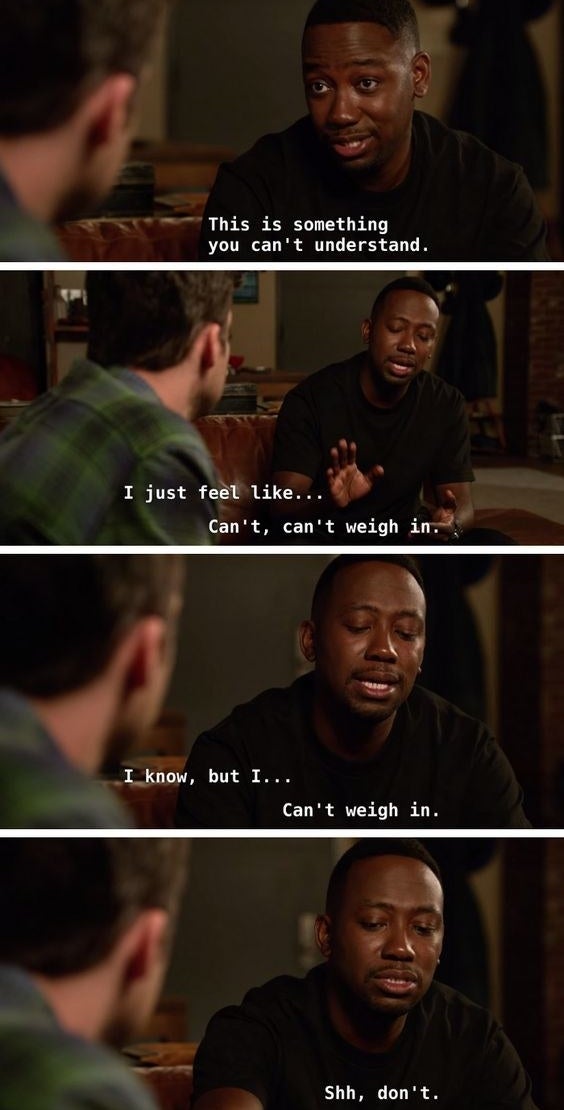 9.
When Nick did a horrible Eddie Murphy impression, and Winston said this:
10.
When Winston wasn't afraid to tell Jess's mom her cooking was subpar: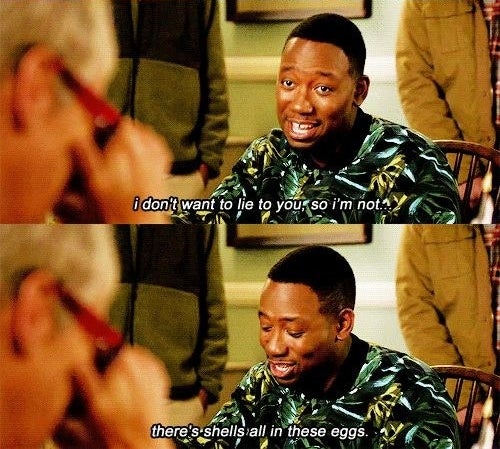 11.
When he told the parents of one of Jess's students that their daughter was awful: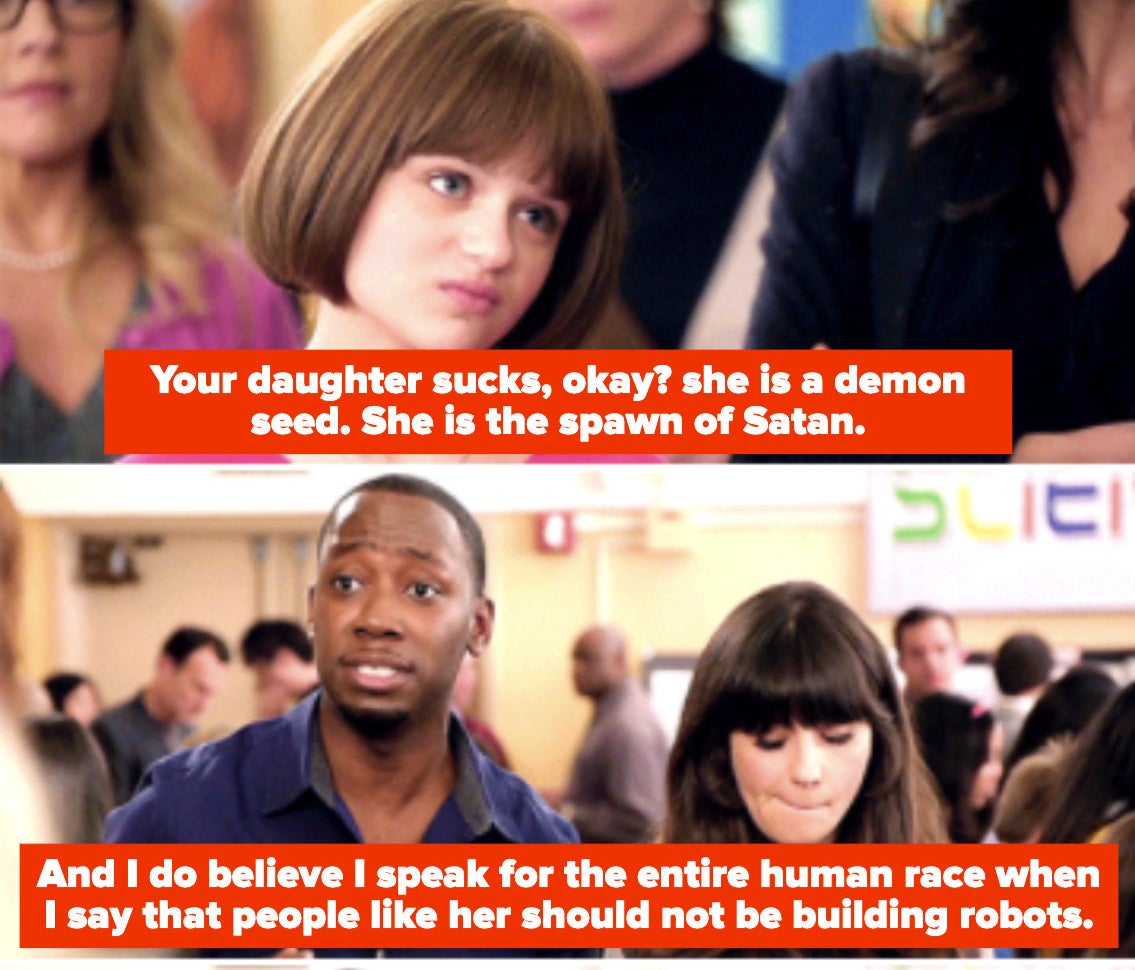 12.
When Nick was procrastinating, and Winston was not here for it: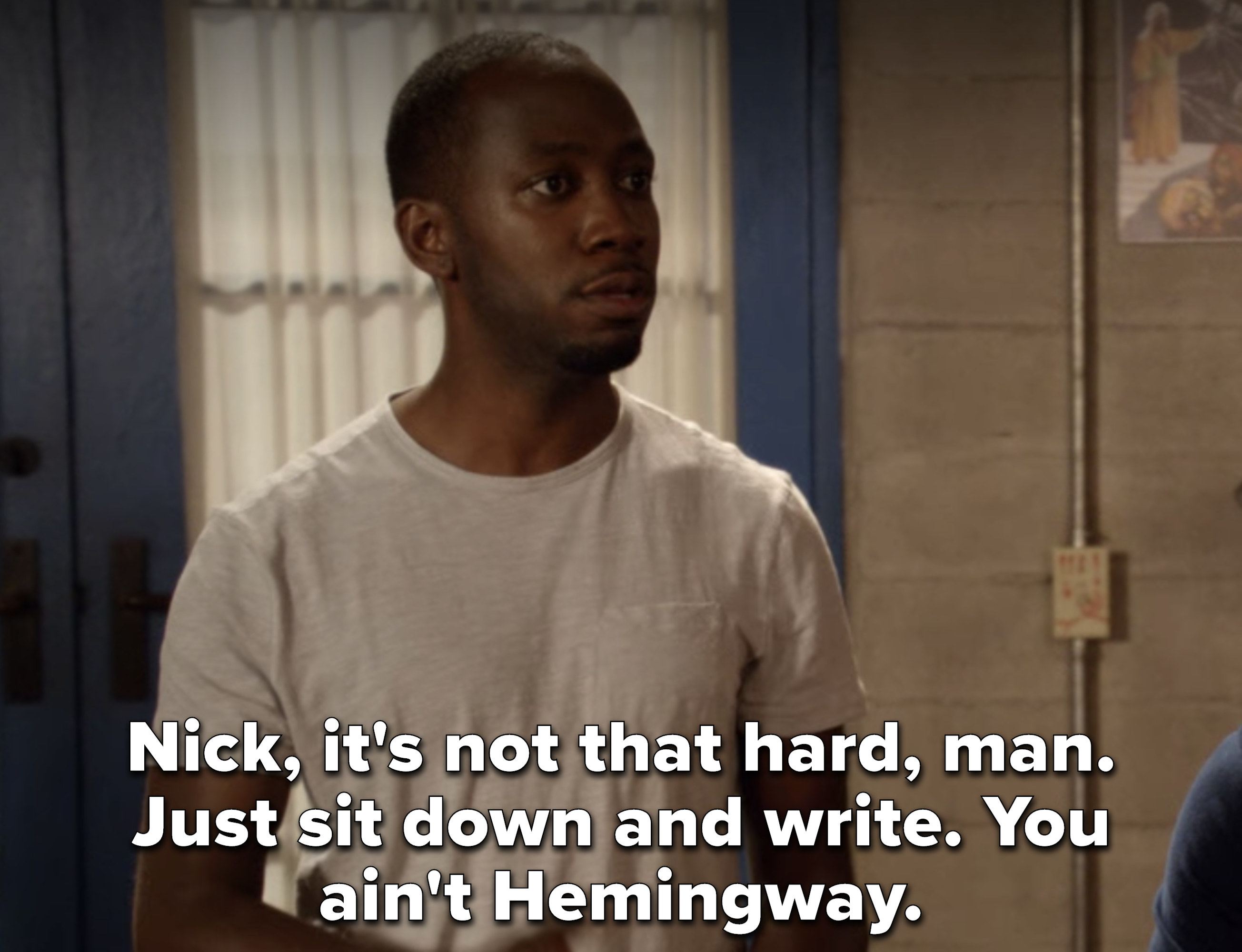 13.
And then he called out Nick on all of his flaws: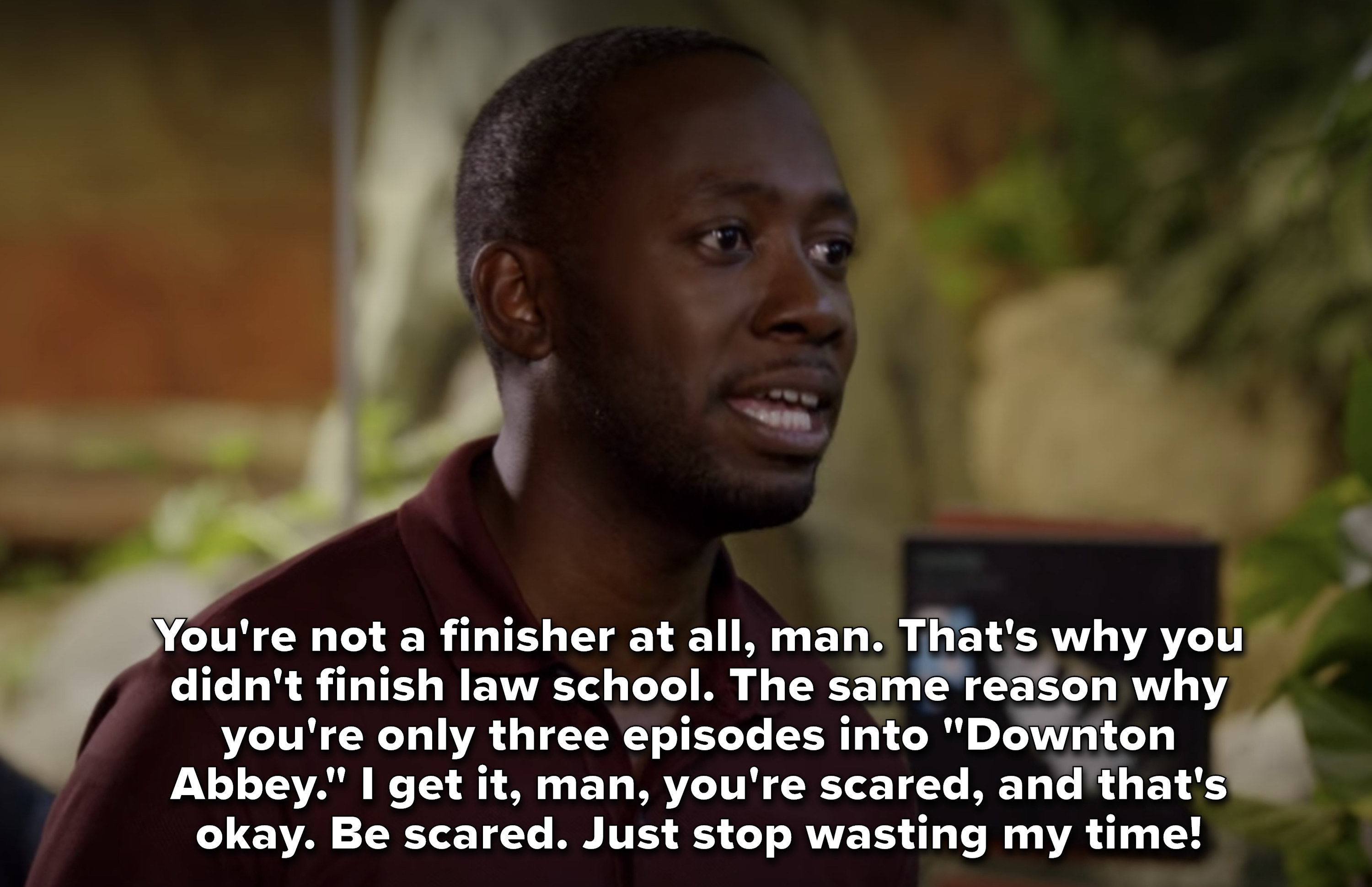 14.
When Nick finally finished his zombie novel, and Winston gave his first impression: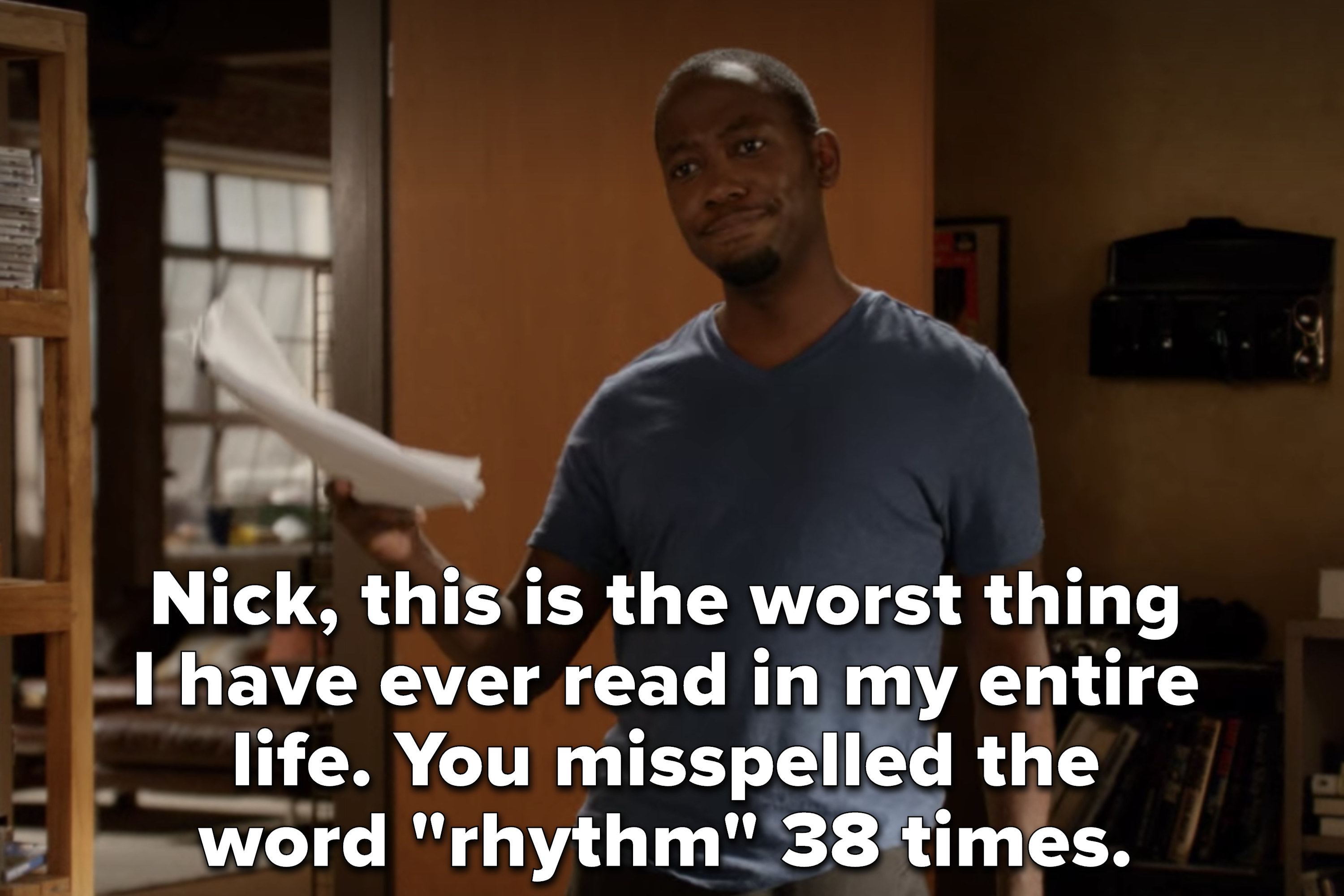 15.
When Aly revealed she'd been unfriendly because she was worried Winston would fall in love with her and it would ruin their work dynamic, and Winston called her out: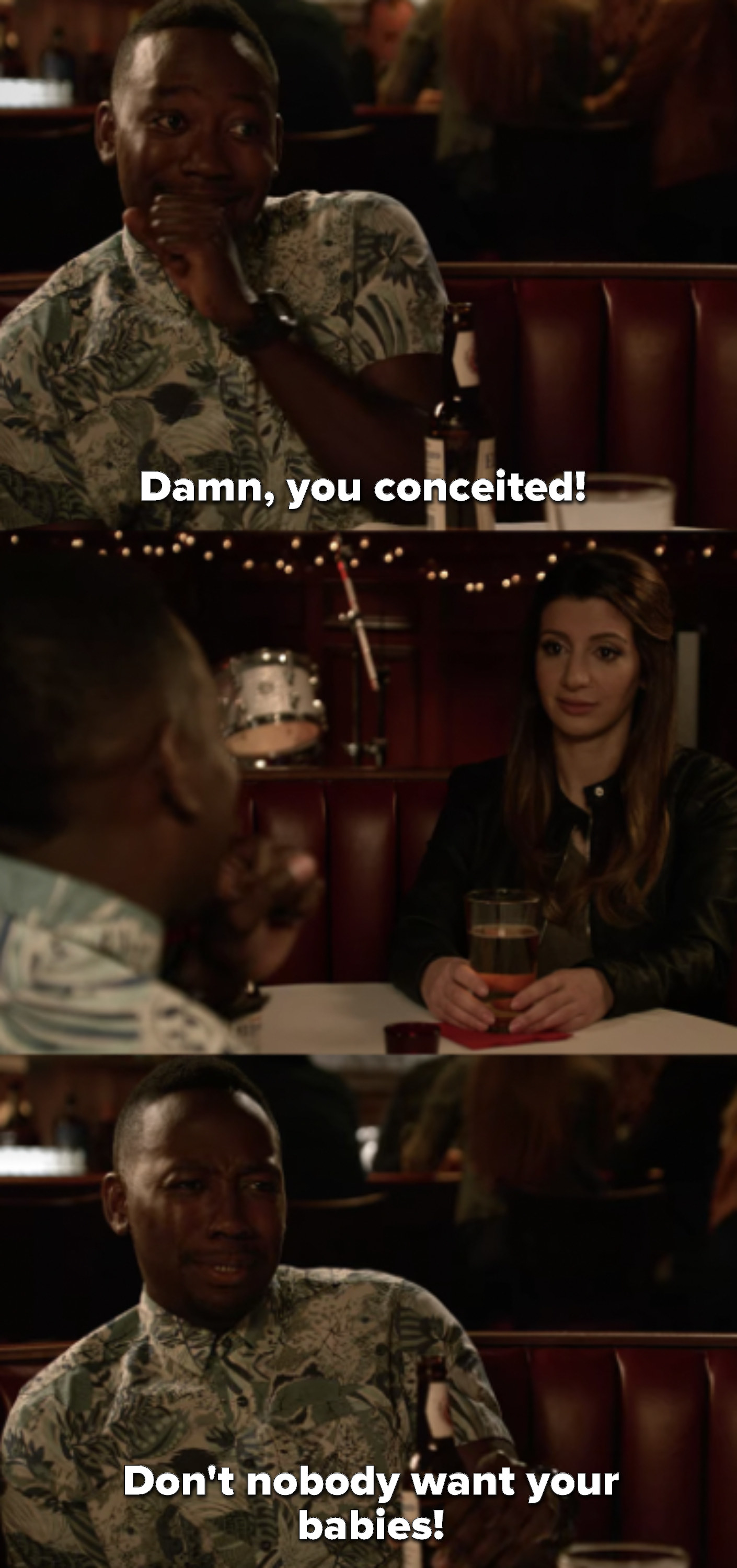 16.
When Schmidt made fun of Winston for not being able to use a ruler, and Winston fired right back: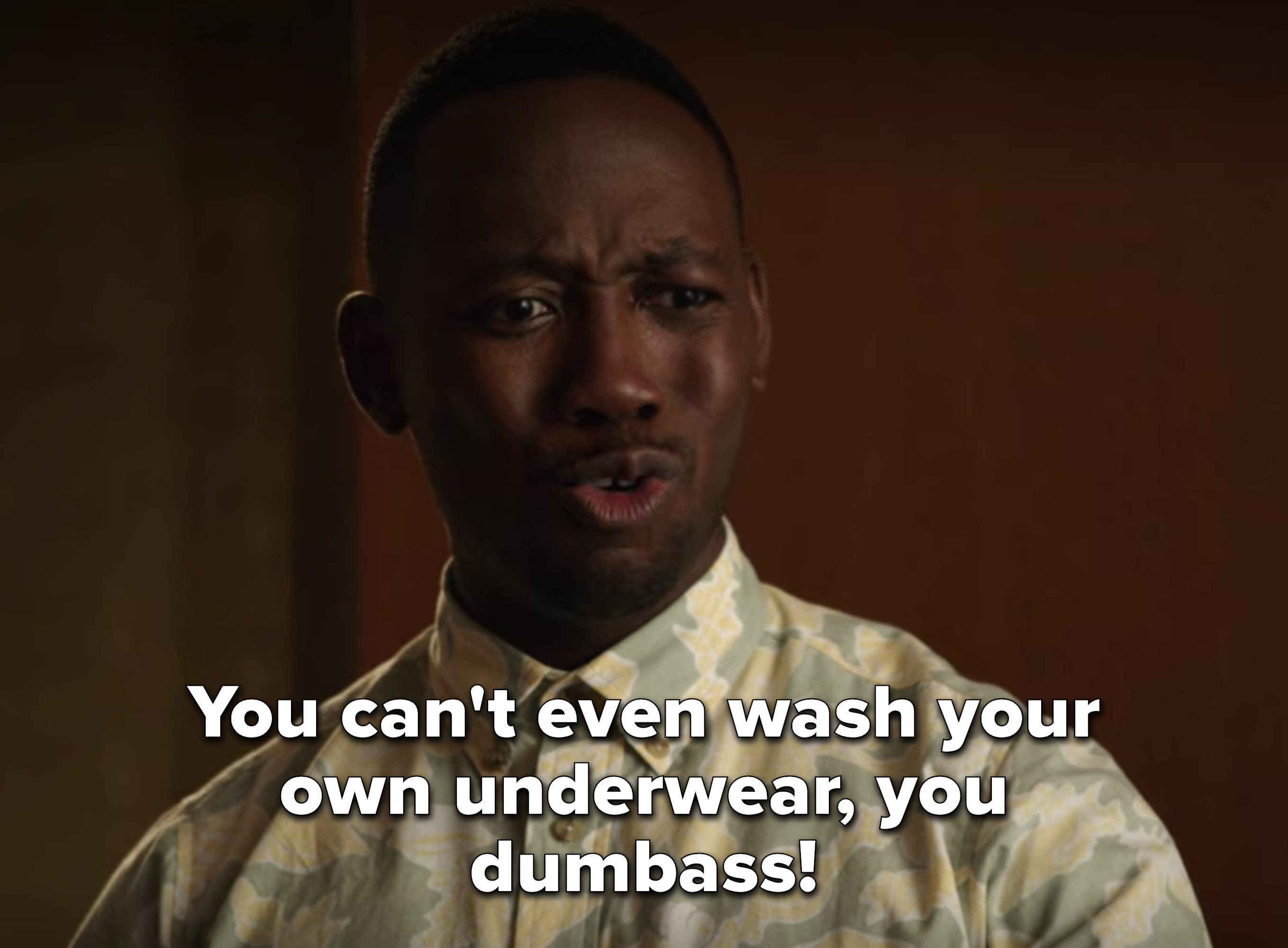 17.
When Winston tried to make Schmidt feel bad, but it didn't quite work: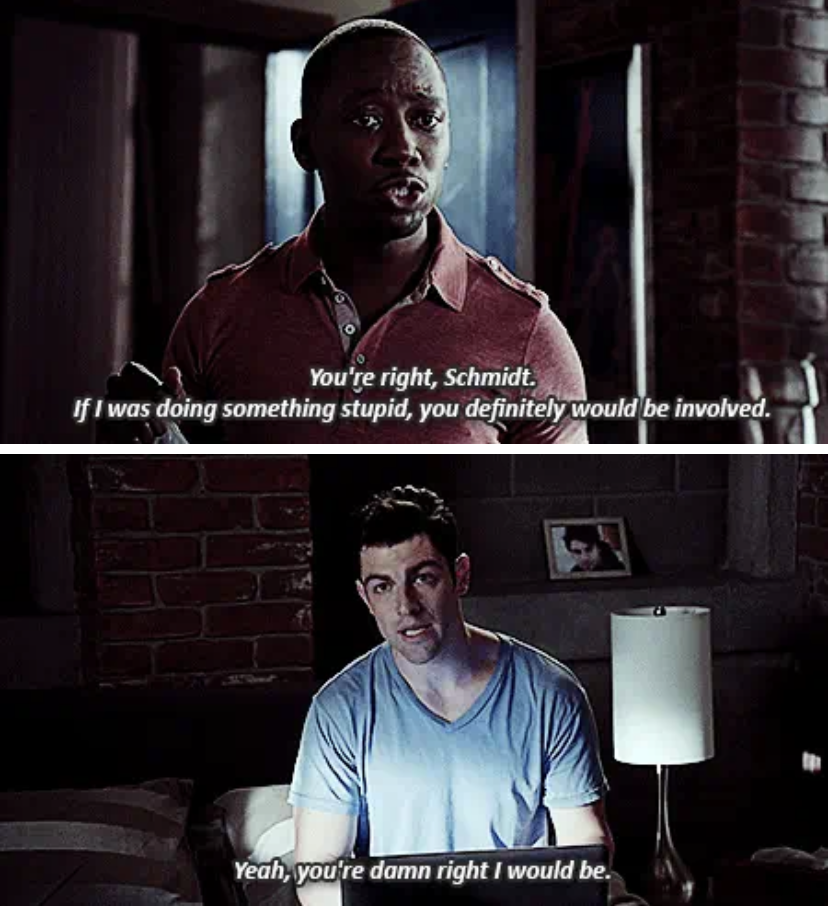 18.
When Winston was NOT here for Reagan refusing to be friends with the roommates:
19.
When Nick was jealous that Winston was spending so much time with his girlfriend, and Winston said this: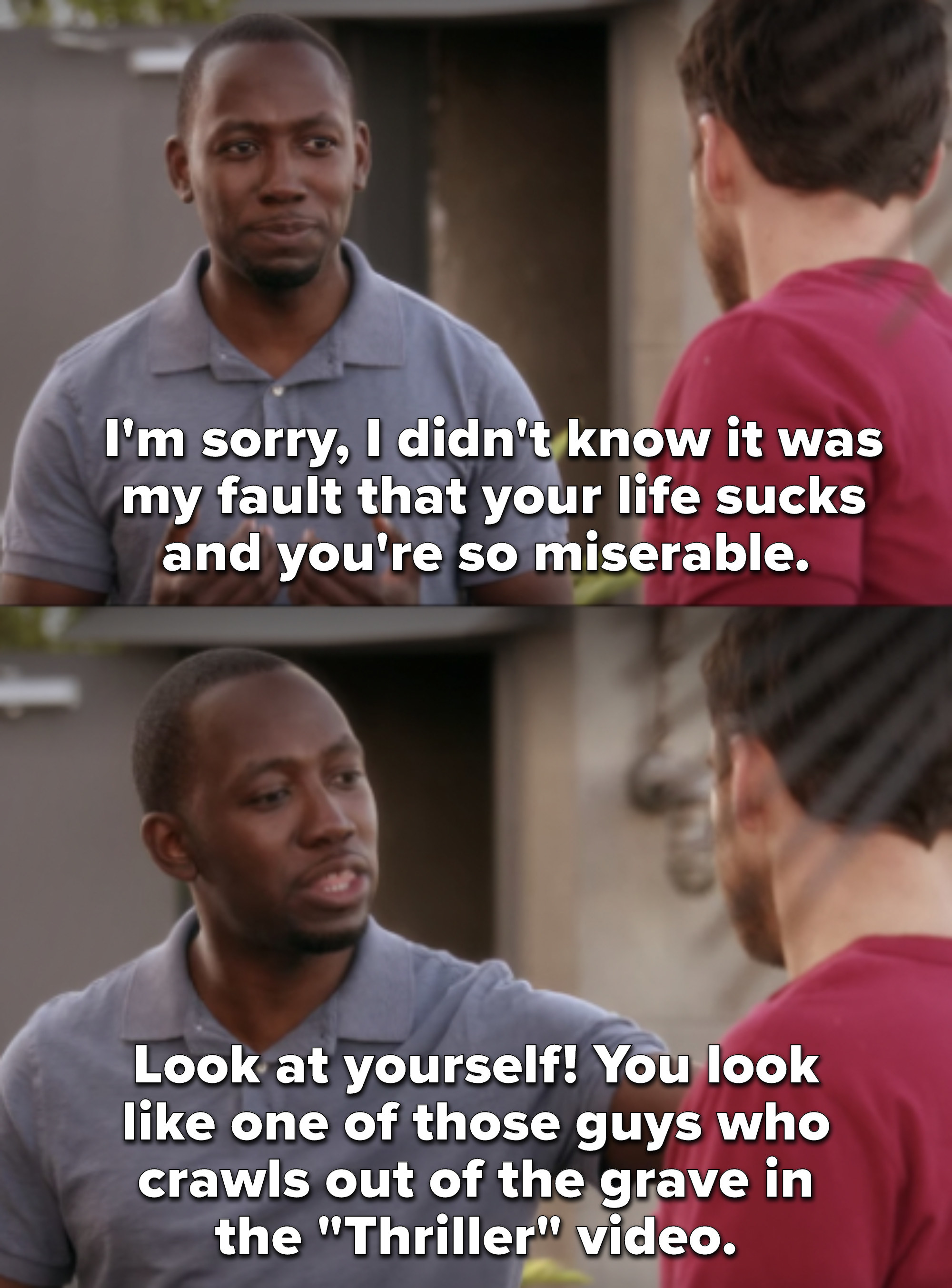 20.
And finally, when he roasted himself: