Recently, Reddit user u/These_Ad1806 asked, "What movie has the best twist?" and there were a lottttt of common responses. Here are some of the agreed-upon best movie twists ever!
🚨🚨WARNING: SPOILERS (obviously) AHEAD!!!🚨🚨
1.
In Star Wars Episode V: The Empire Strikes Back, when Darth Vader revealed himself to be Luke's father:
2.
In Shutter Island, when it was revealed that Teddy was actually Andrew Laeddis, a murderer and psychiatric patient: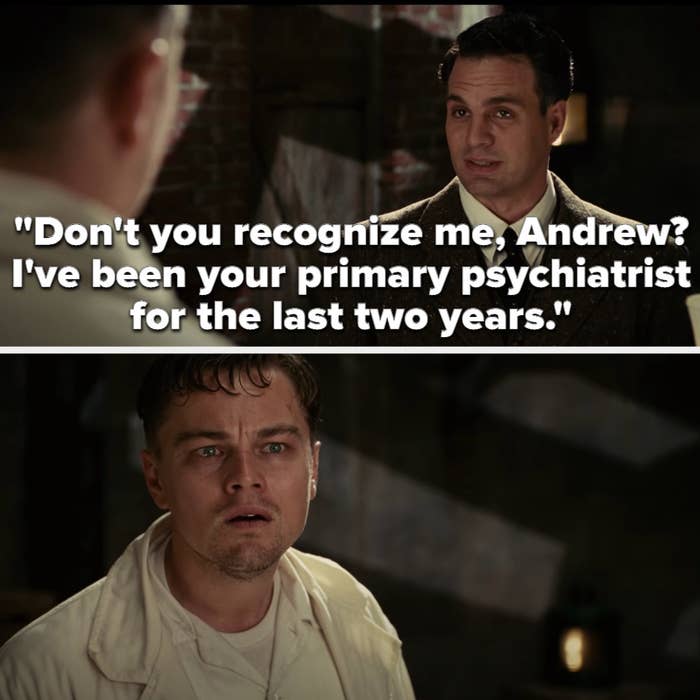 3.
In Gone Girl, when it was revealed that Amy had planned her entire disappearance to frame Nick for murder:
4.
In Psycho, when Norman killed Marion early on in the film:
5.
In Crazy Stupid Love, when it was revealed that Hannah was "Nana" — aka Cal and Emily's daughter.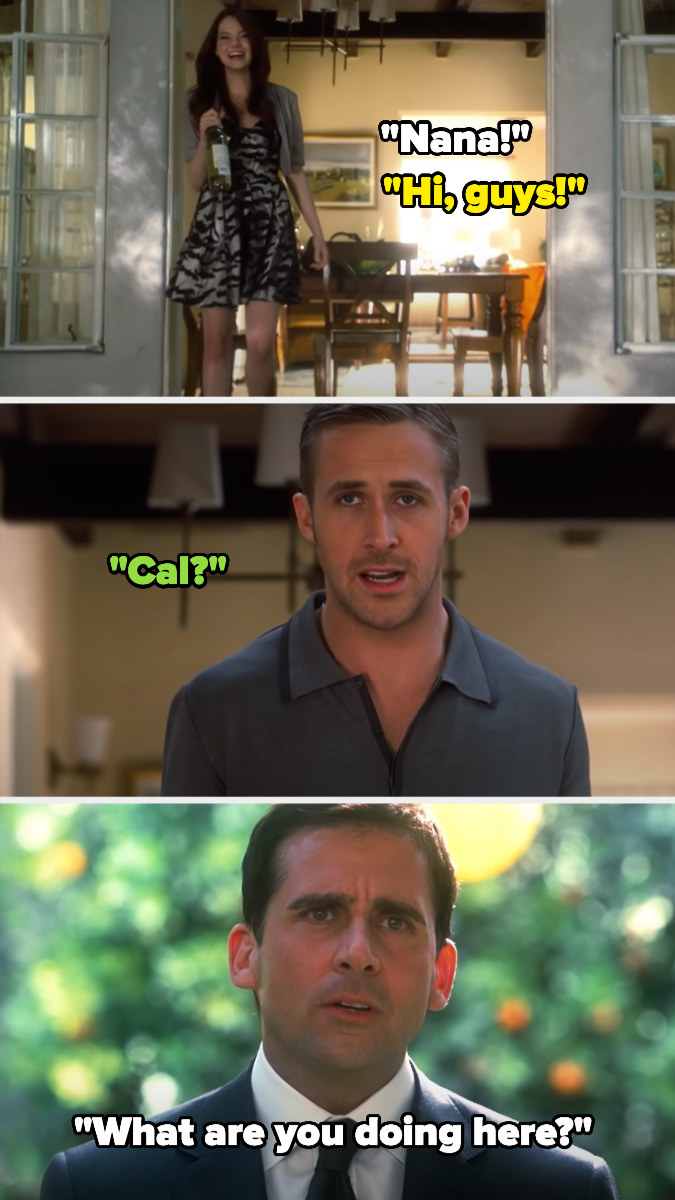 6.
In The Uninvited, when Anna realized that Alex died in the fire and she had killed Rachel: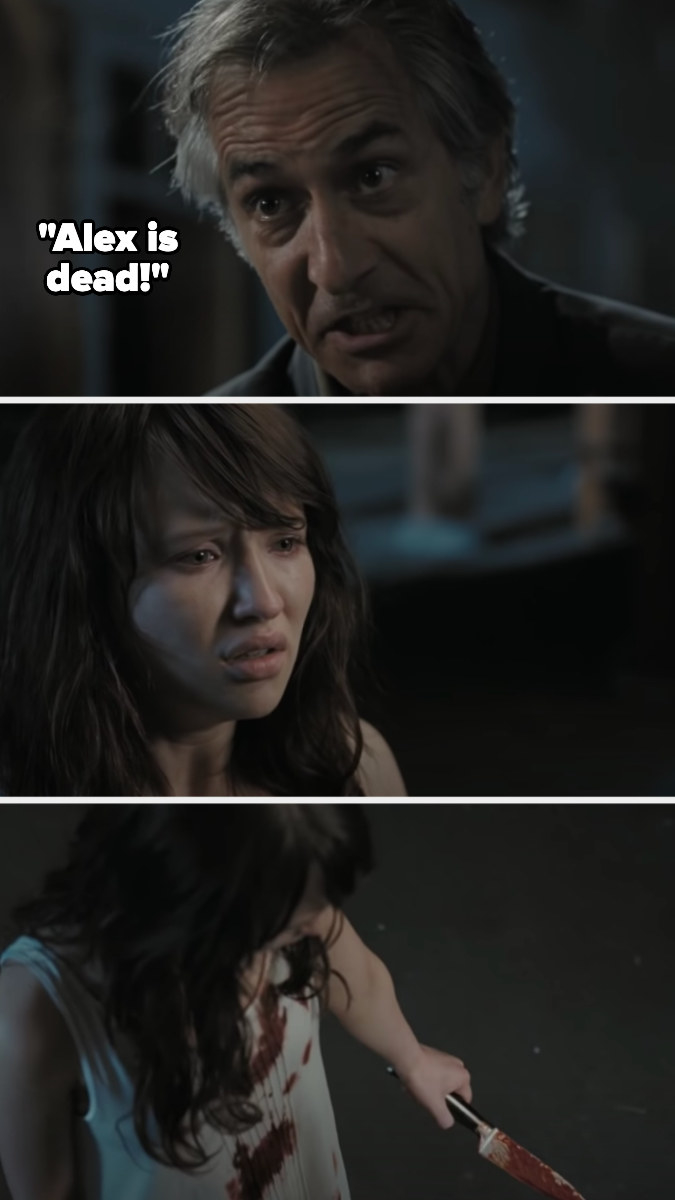 7.
In Parasite, when it turned out the housekeeper's husband was living in the basement: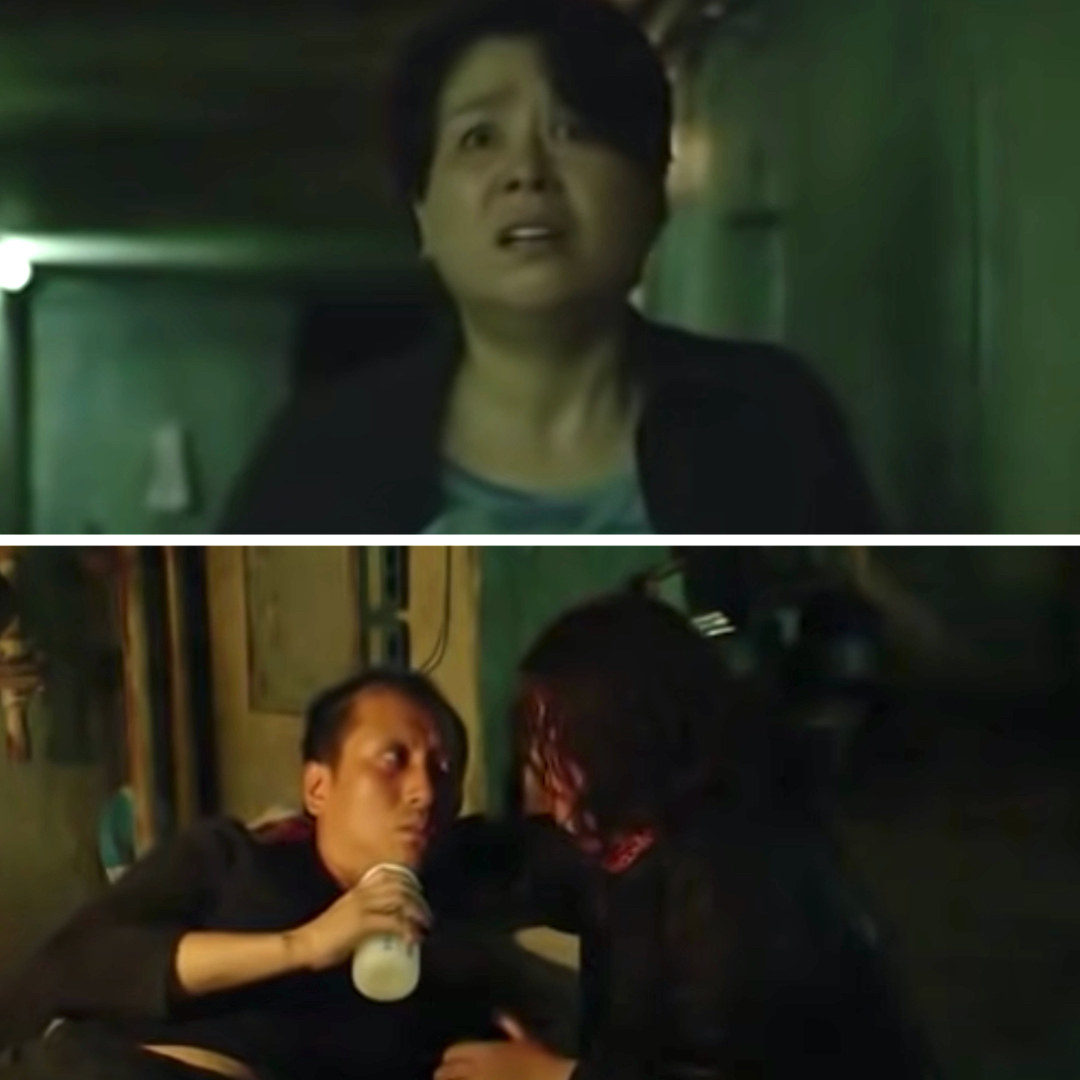 8.
In Spider-Man Homecoming, when Vulture was revealed to be Liz's dad: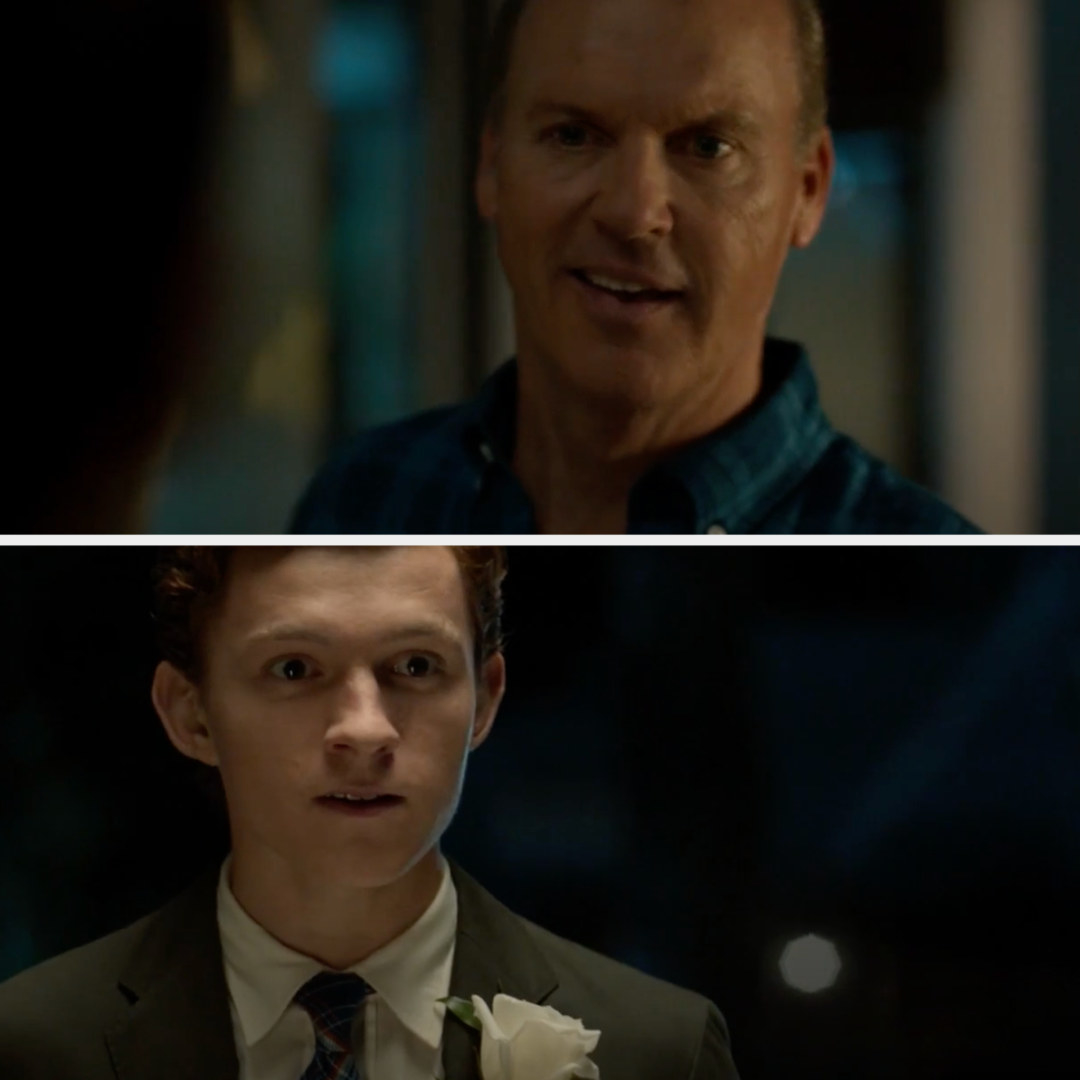 9.
In Saw, when Jigsaw revealed himself to Adam as the apparent corpse they'd seen in the beginning: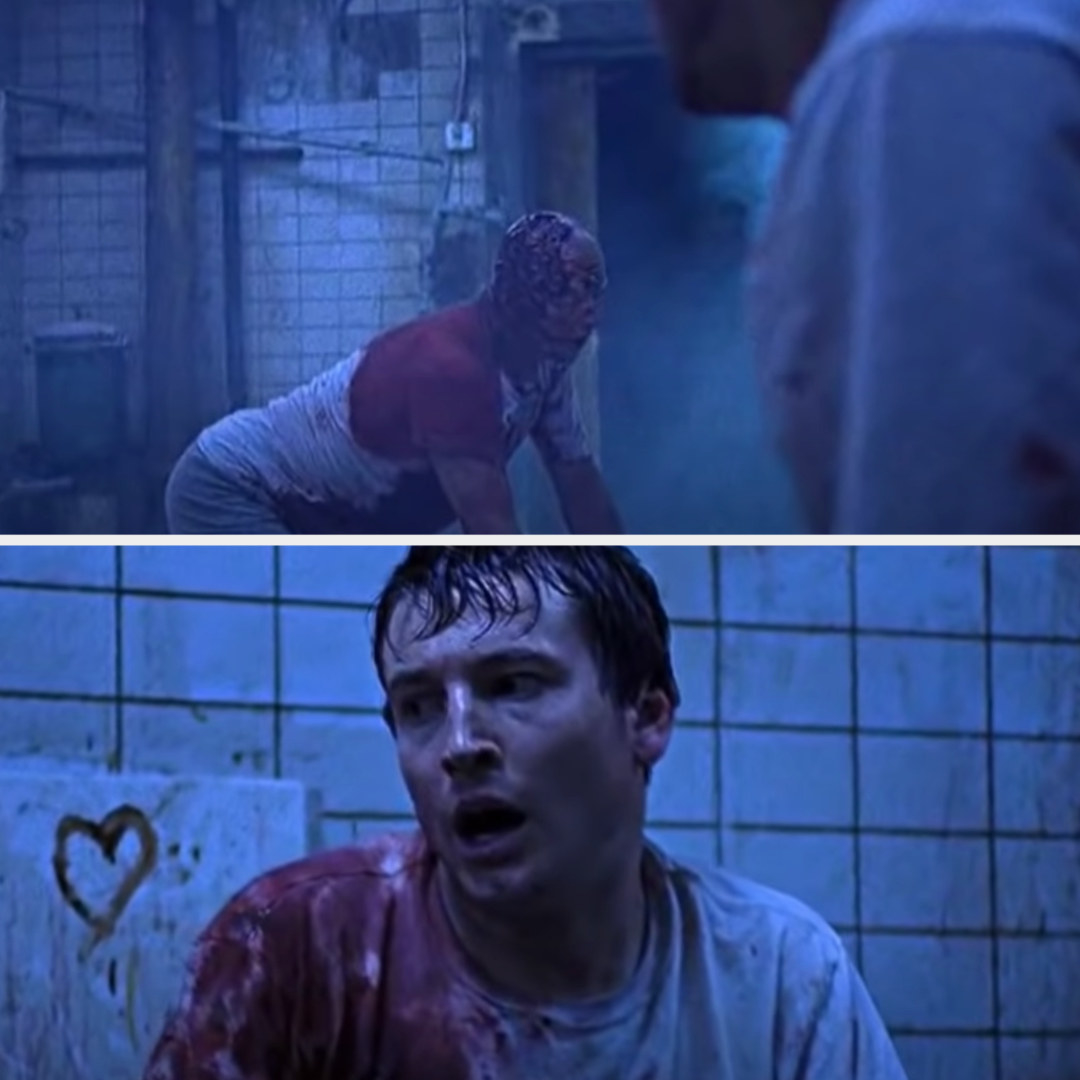 10.
In Se7en, when it turned out David's wife's head was in the box, and David was meant to fulfill the seventh sin: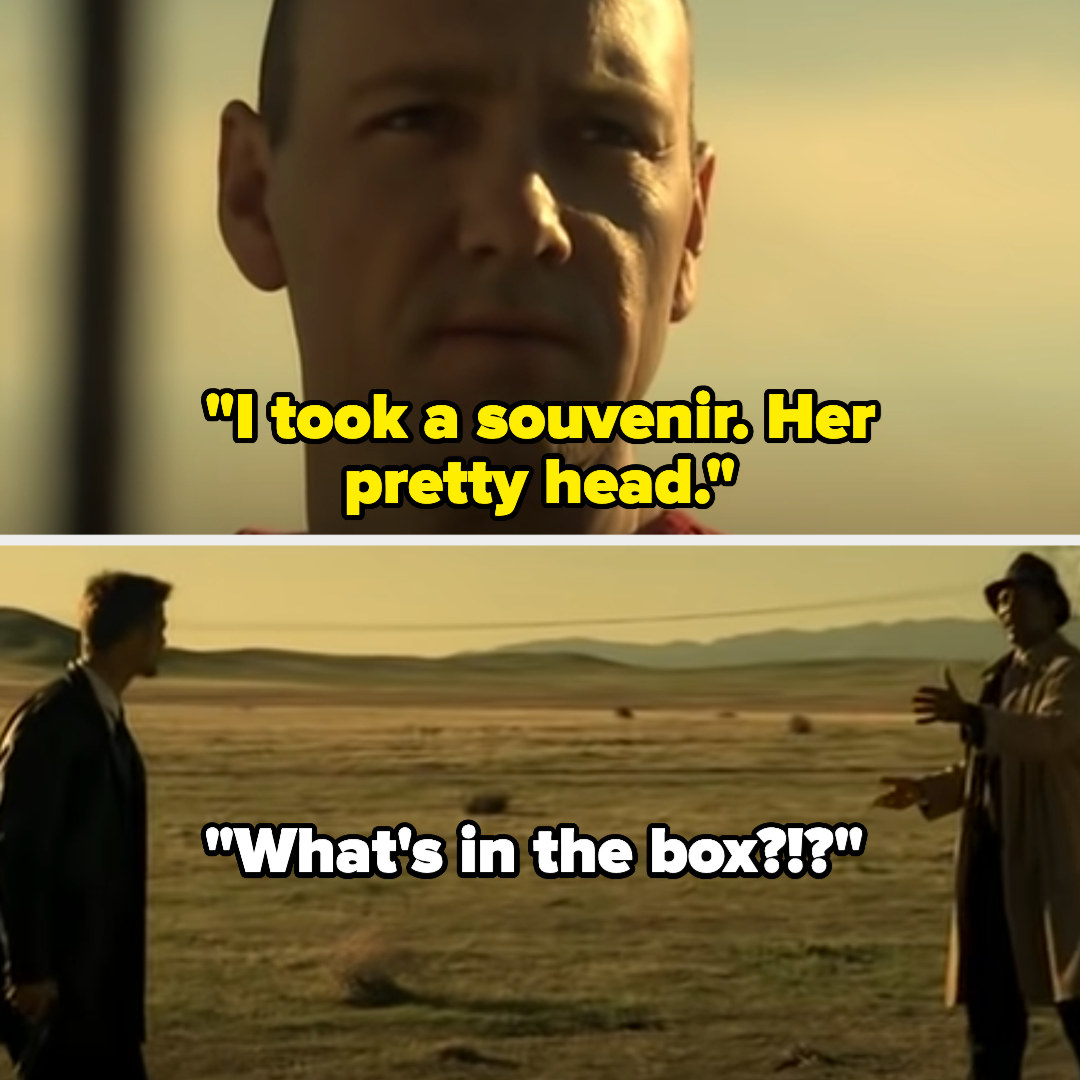 11.
In Memento, when it turned out Leonard had killed his wife — and also that he'd killed "John G" already.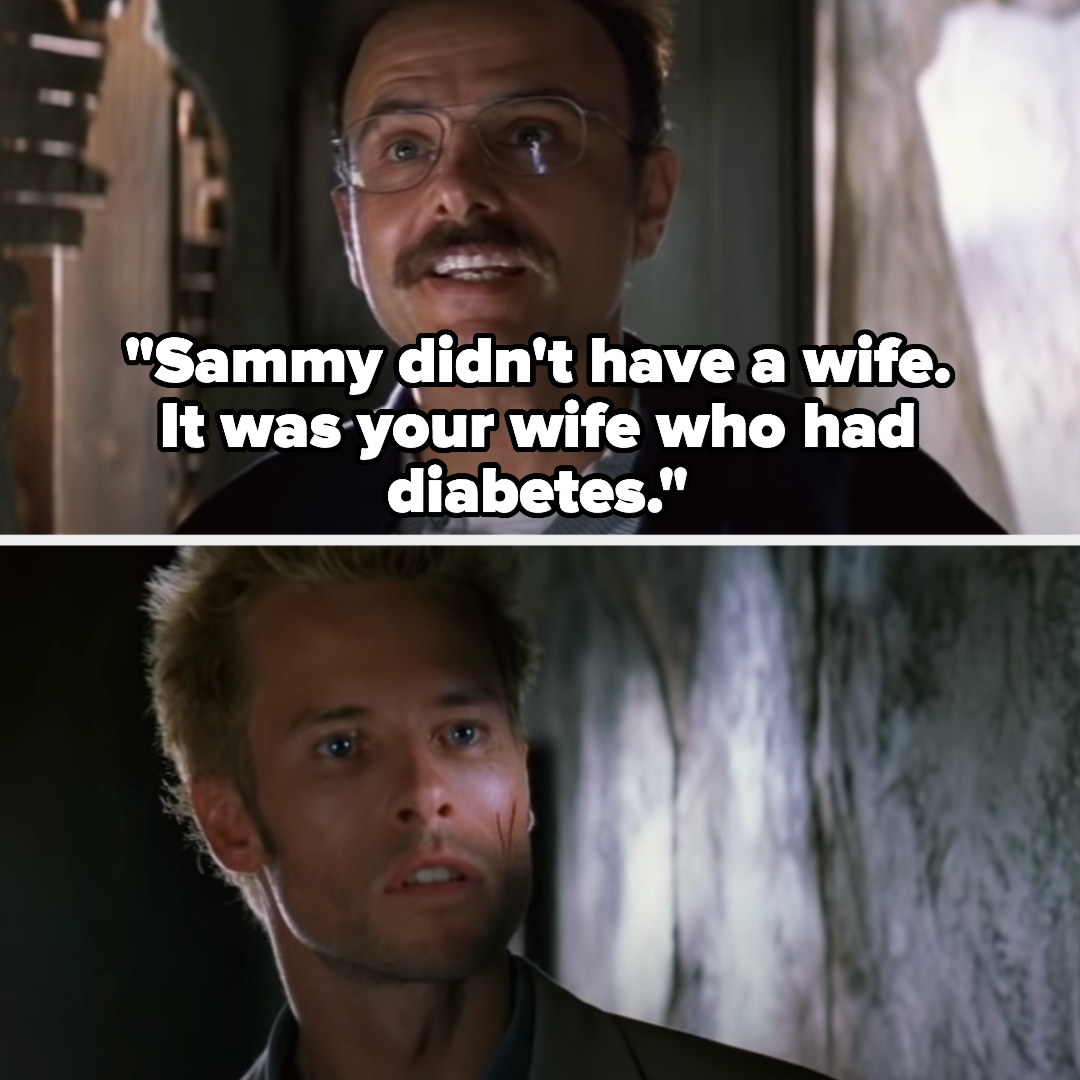 12.
The Mist, when David was rescued immediately after killing his son and friends:
13.
In The Sixth Sense, when Malcolm realized he's been dead the whole time: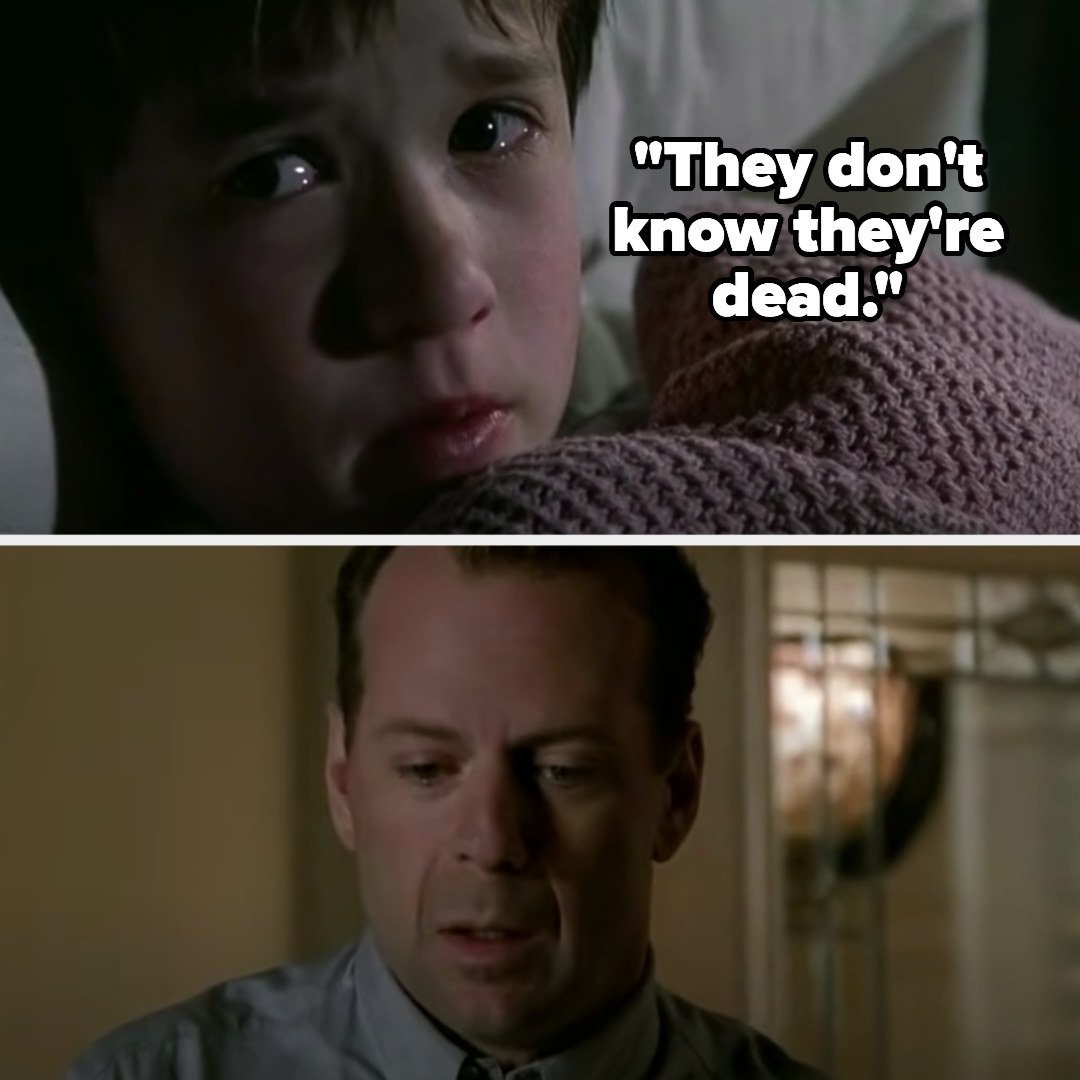 14.
In The Usual Suspects, when Kujan realized Verbal is Söze: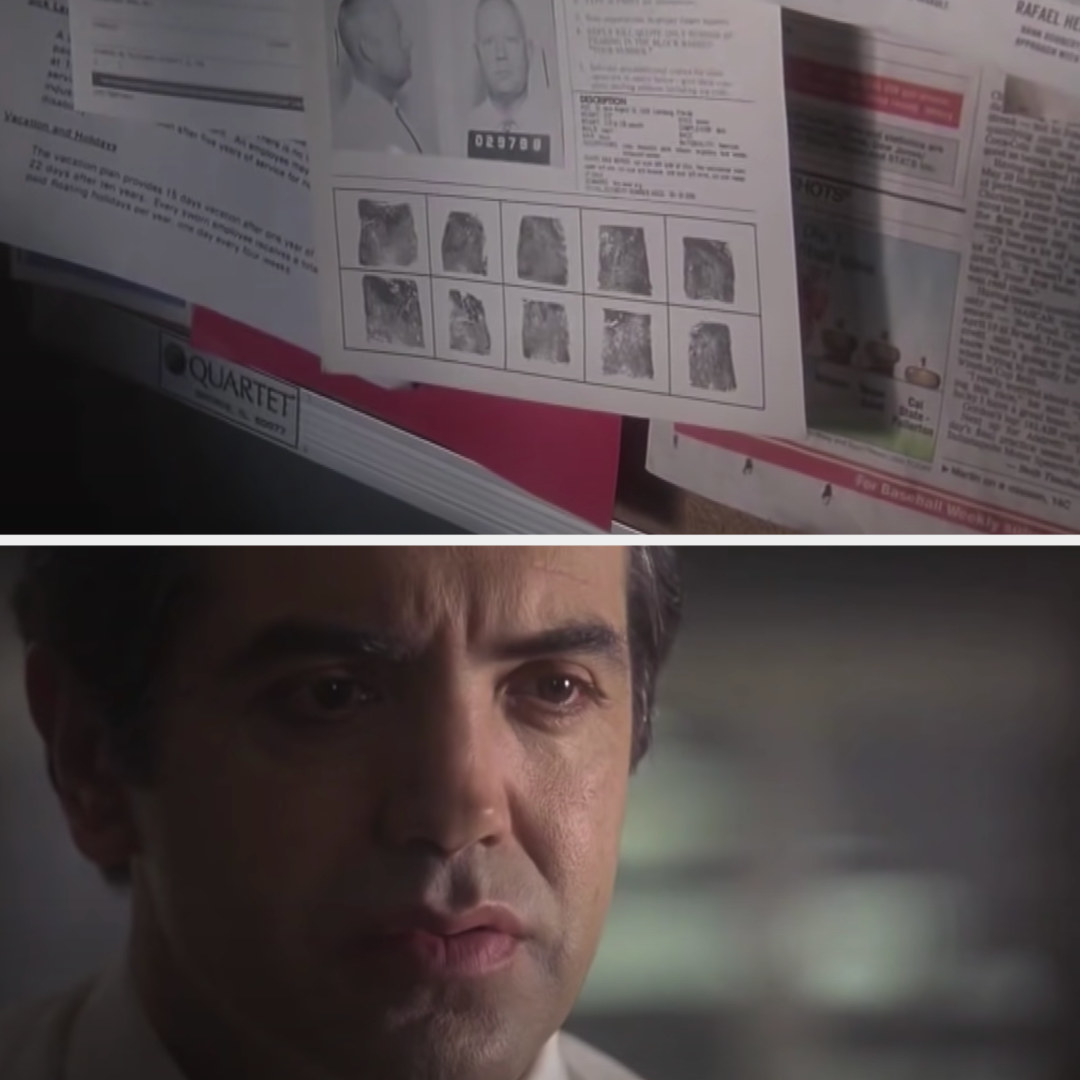 15.
In Orphan, when it was revealed that Esther was actually a 33-year-old woman:
16.
In Final Destination 5, when it ended with the events of the first film, revealing that it took place before that one: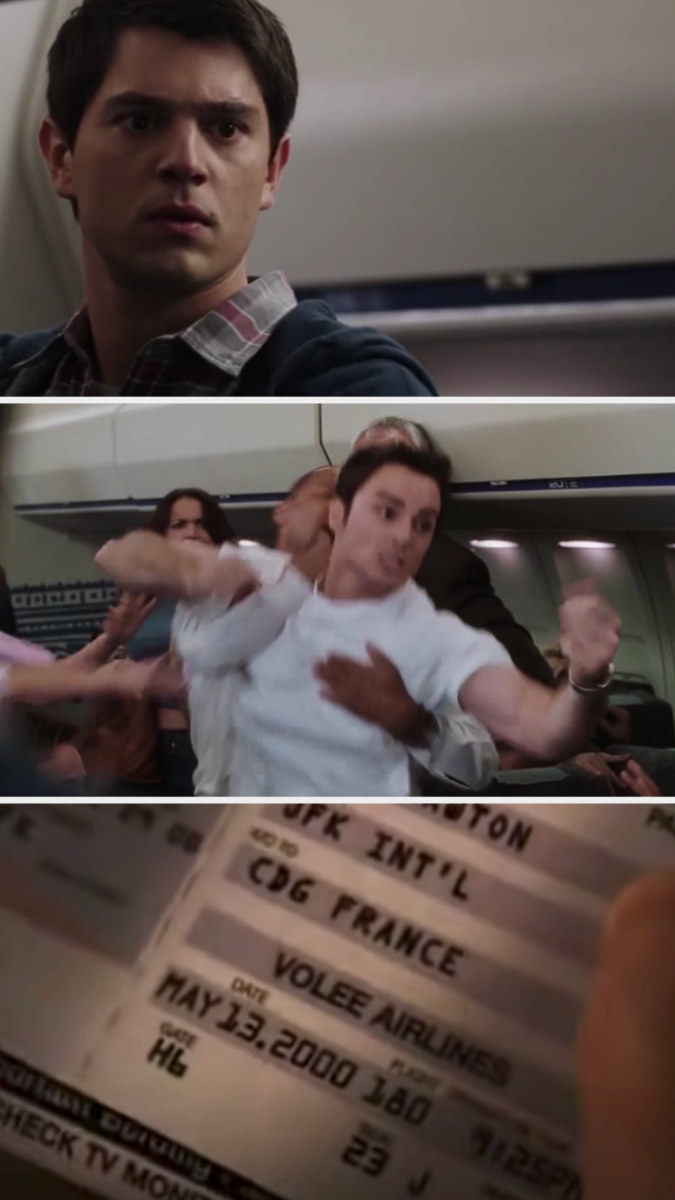 17.
In 10 Cloverfield Lane, when Michelle escaped the bunker and discovered that aliens had, in fact, invaded:
18.
In Fight Club, when it was revealed that Tyler and the Narrator were the same person:
19.
In Arrival, when it was revealed that Banks's memories of her daughter were actually visions of the future: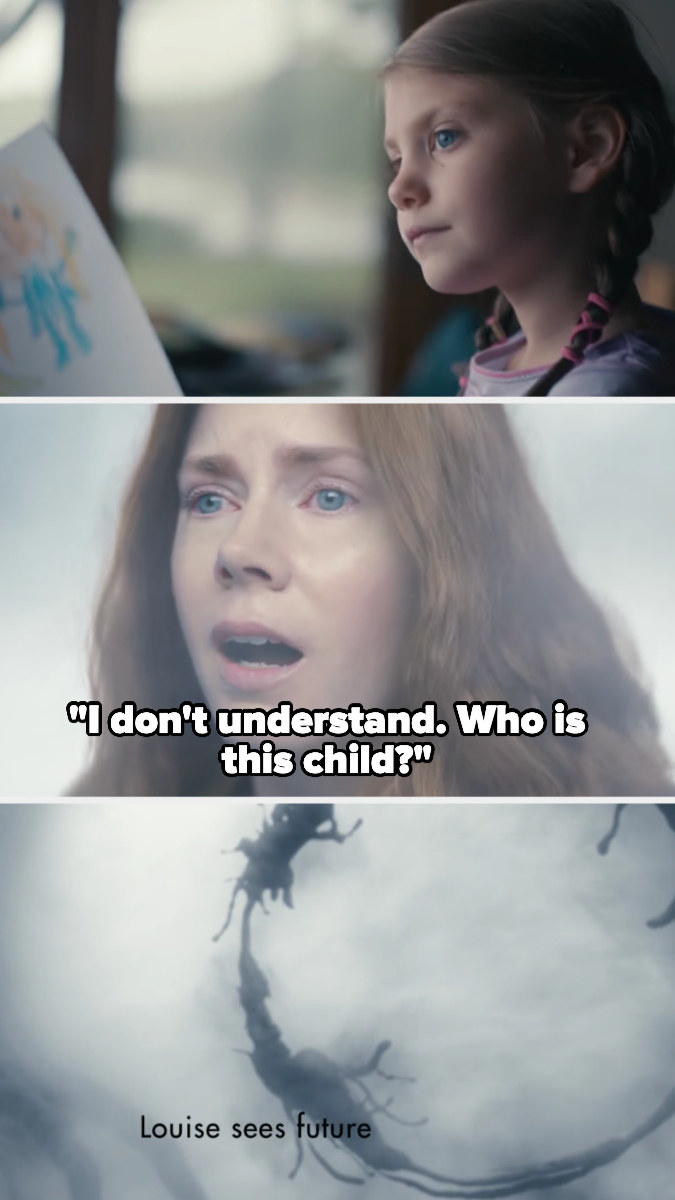 20.
In The Others, when Grace realized that she and her family are dead and "the others" are the new family who have moved into her house: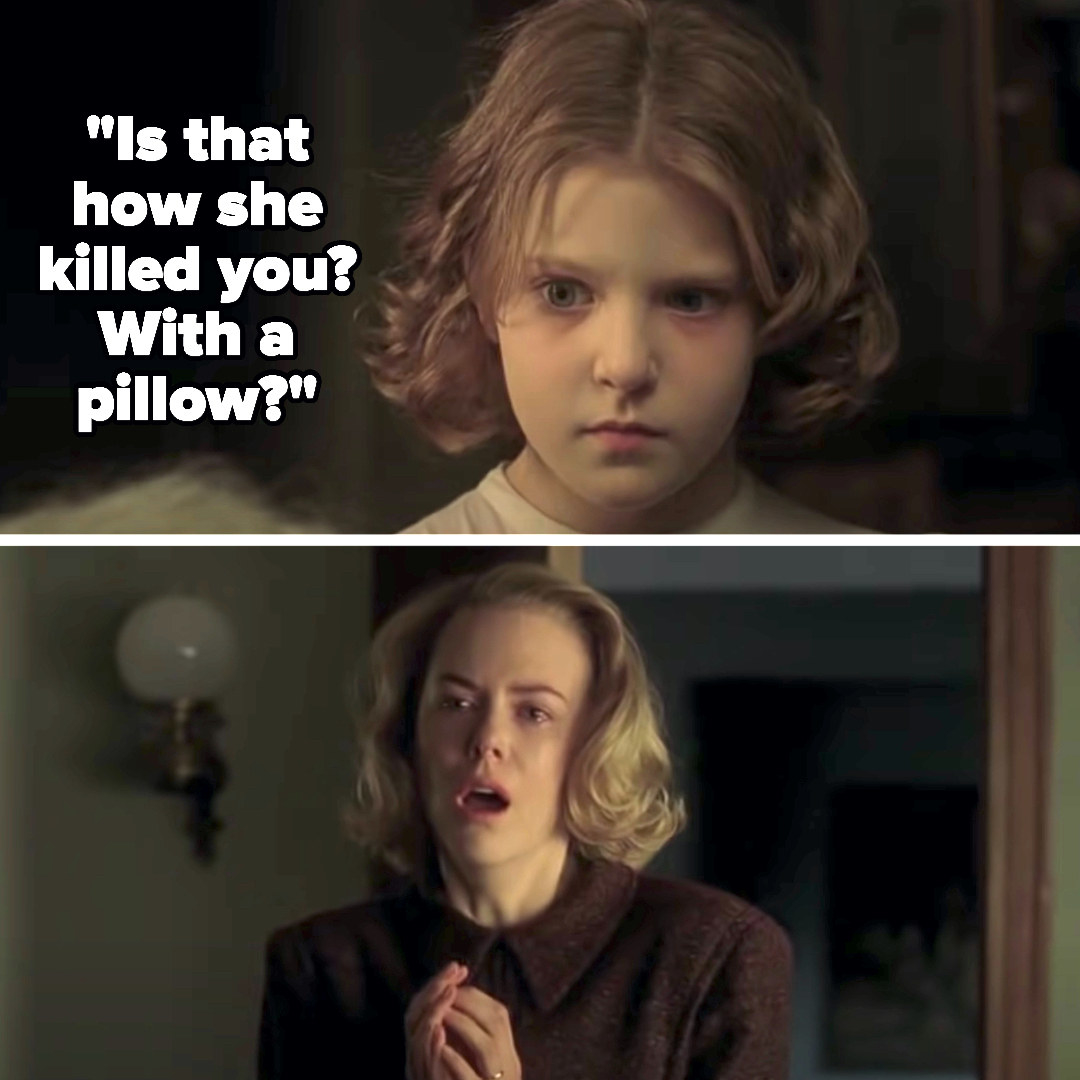 21.
And finally, in The Prestige, when Angier discovers that Borden is actually a set of twins: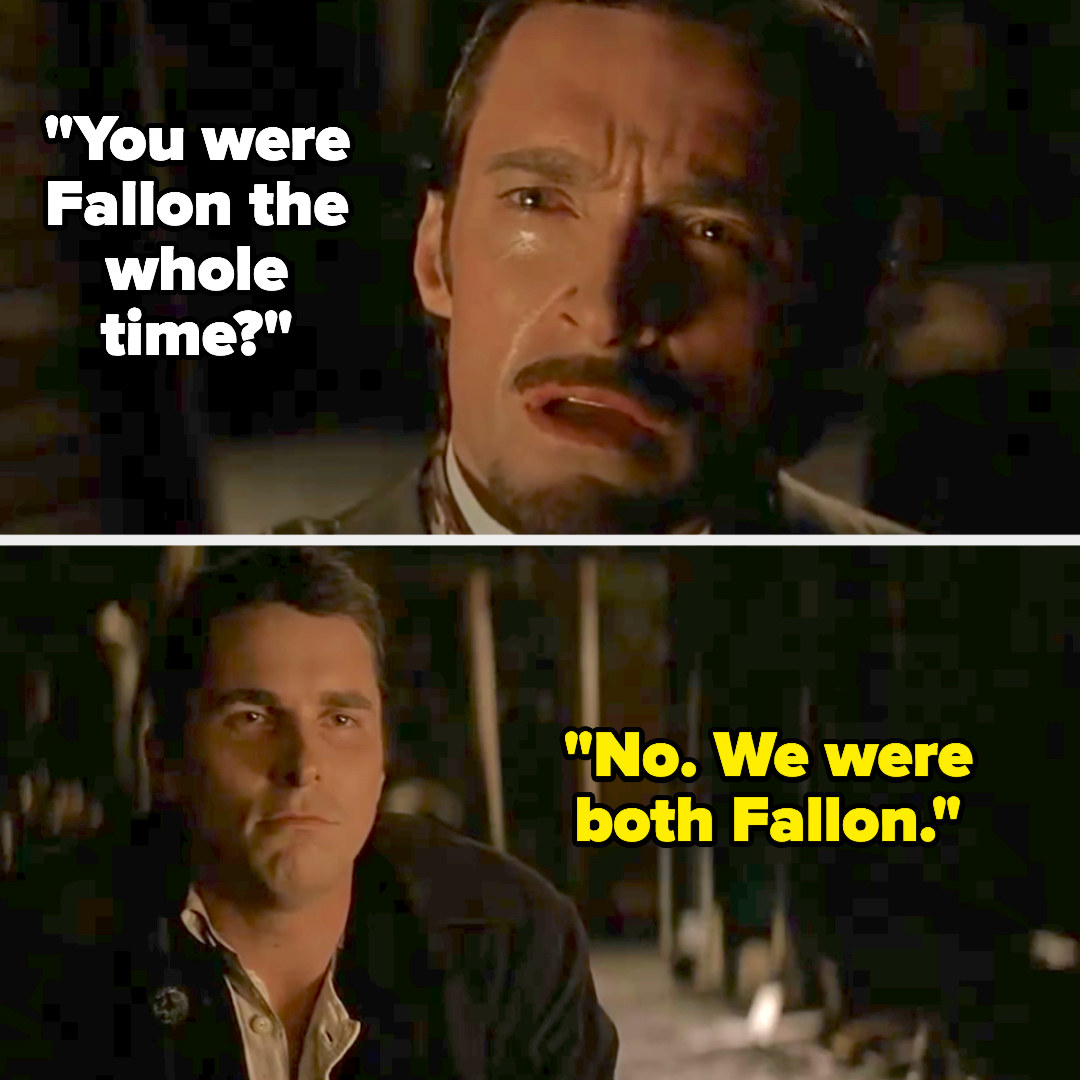 Now it's your turn! What movies do you think have the best-ever twists? Let us know in the comments below!
Note: Some submissions have been edited for length and/or clarity.