Recently, we asked the BuzzFeed Community what the most anxiety-inducing TV moment is. Here are some of the most stressful!
Warning: SPOILERS AHEAD!
2.
On The Vampire Diaries when the Other Side is collapsing while a bunch of the main characters are there: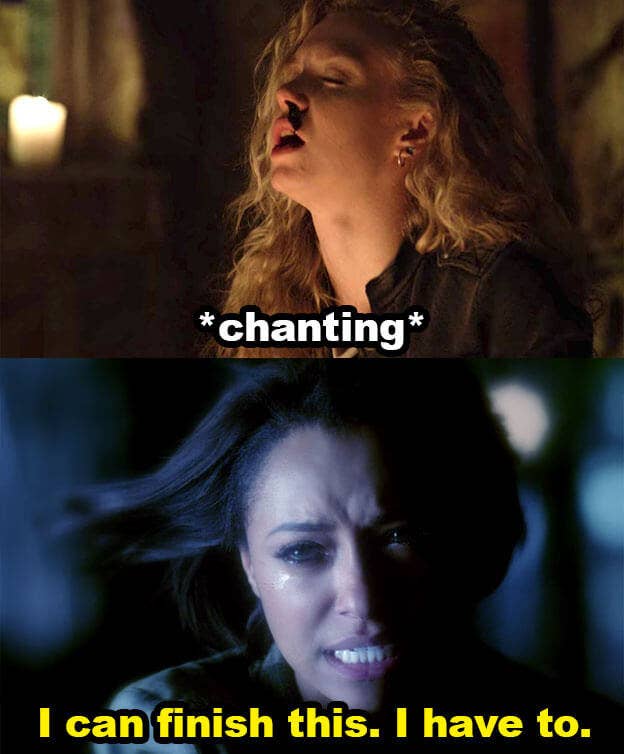 3.
On Grey's Anatomy when Cristina is forced to operate on Derek with a gun to her head during the hospital shooting:
4.
On Sherlock when Moriarty tells Sherlock that he has to jump off the hospital roof or John, Mrs. Hudson, and Lestrade will die: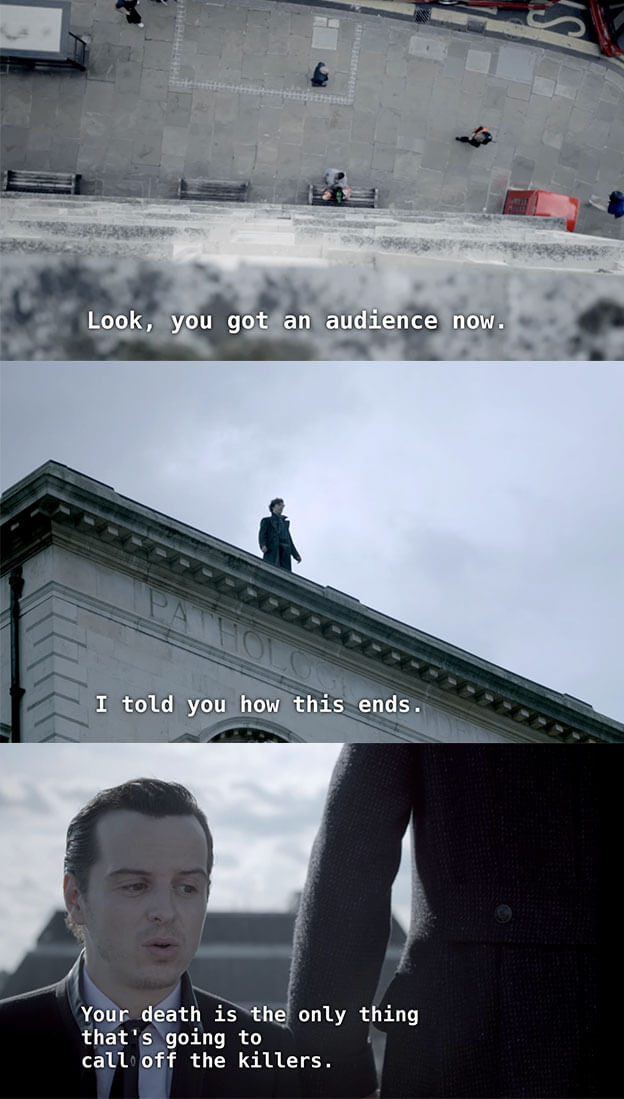 5.
On Lost when Jin tries to save Sun while she's stuck in the submarine:
8.
On New Girl when Jess thinks she has meth and enlists the roommates in trying to hide it during Winston's background check: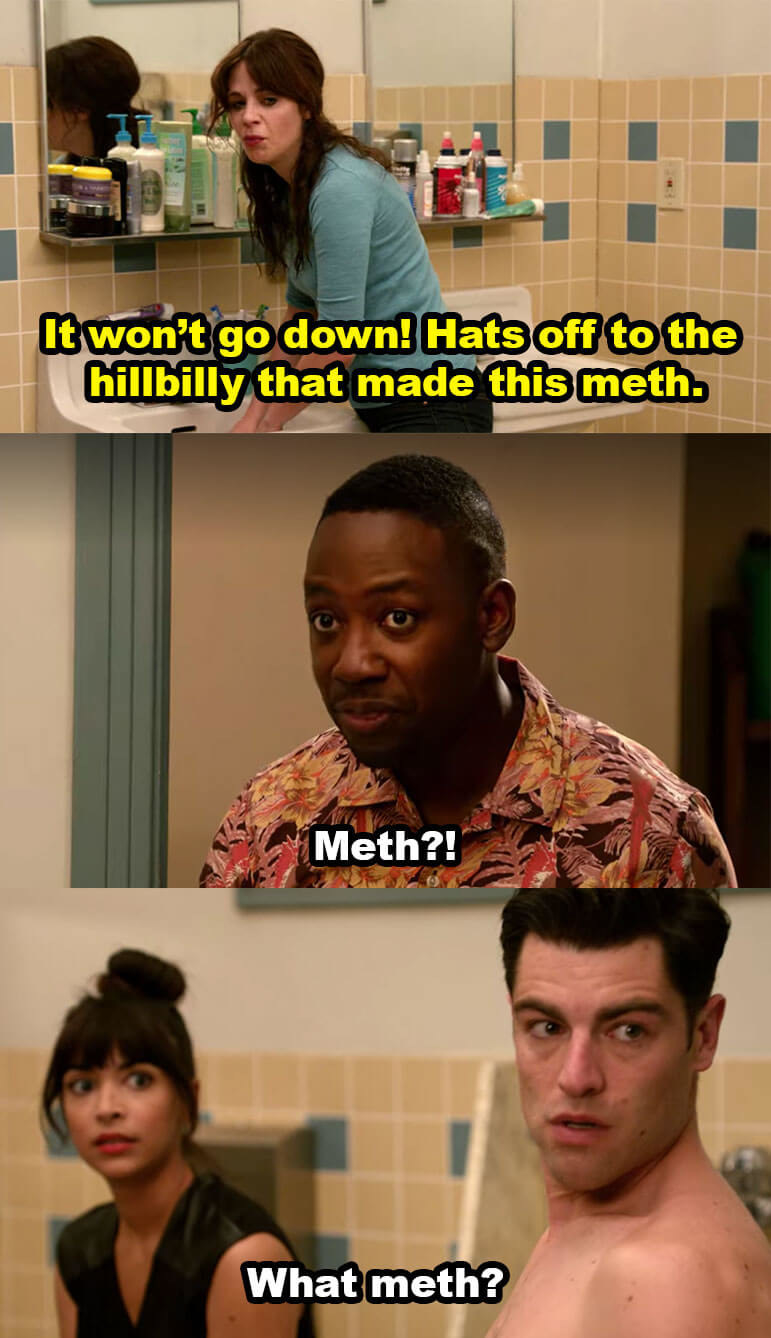 9.
On The Good Doctor when Shawn is trying to save a patient in the basement as it fills with water: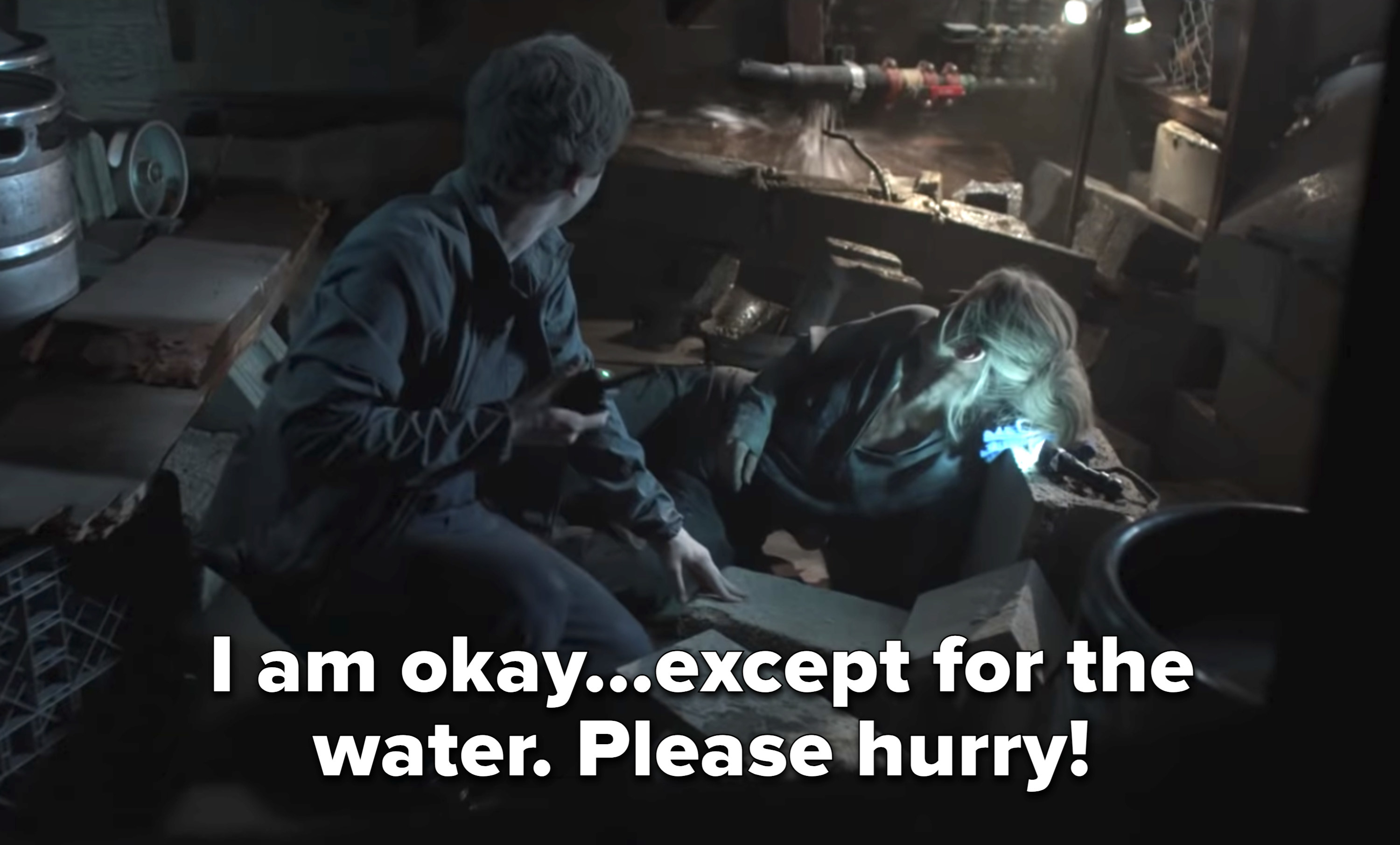 10.
On Black Sails when John Silver has to swim through a sunken ship to find an air pocket: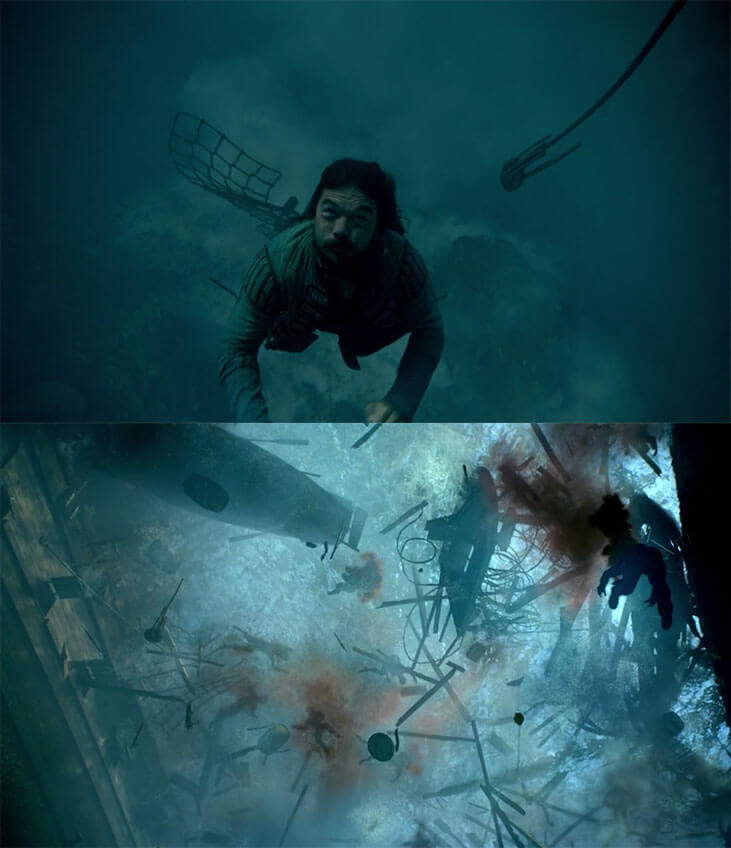 11.
On Hannibal when Hannibal stabs Will after killing Jack:
12.
On Chernobyl when each person is given 90 seconds to run out onto the roof and try to clear as much debris as possible: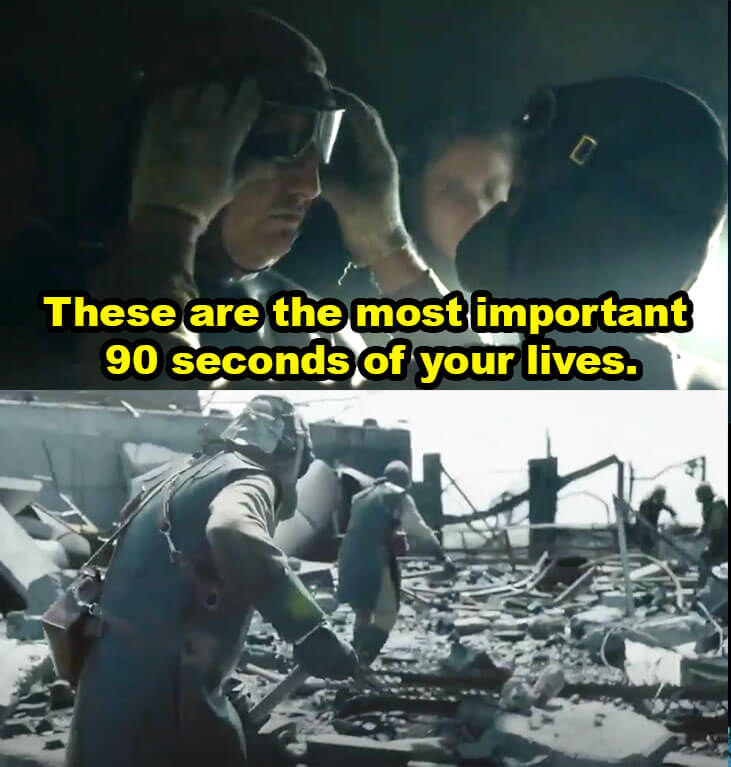 13.
On Grey's Anatomy when Meredith has to keep her hand on a bomb inside a patient's chest:
14.
On Bones when Brennan and Hodgins are buried alive: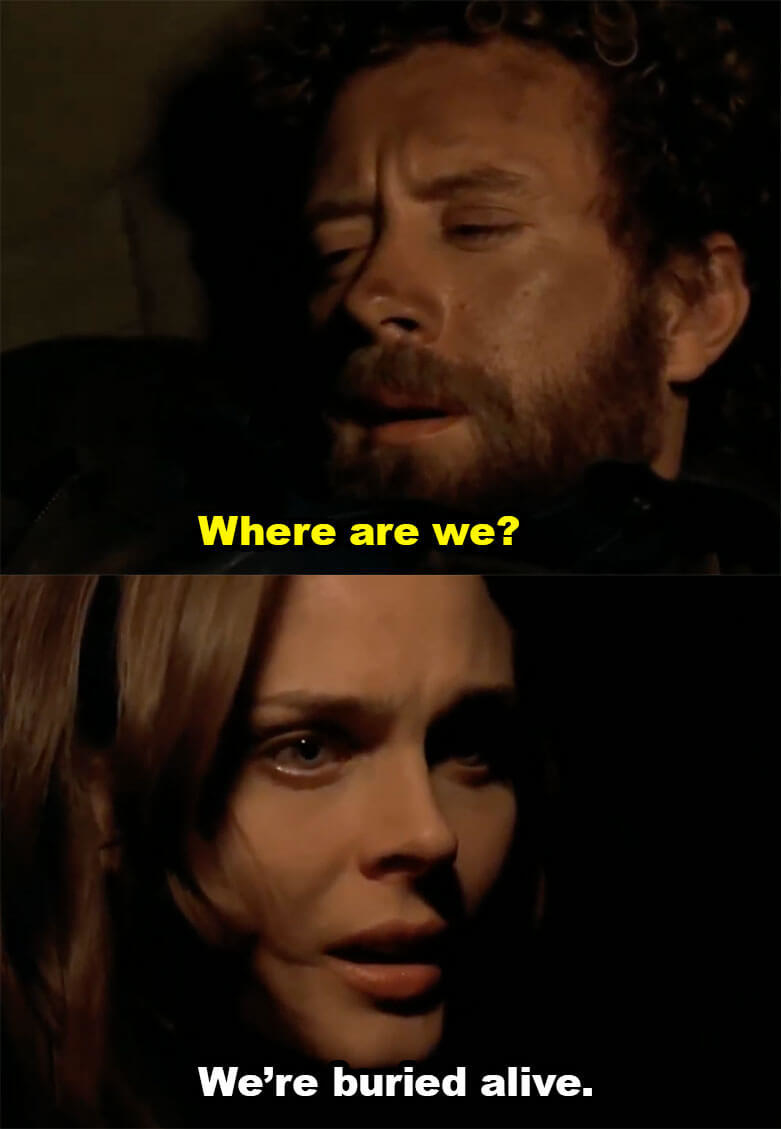 15.
On Game of Thrones when Cersei is about to blow up the sept and Margaery realizes that something is up and tries to evacuate it:

16.
On CSI when Nick is buried alive and the coffin fills with ants:
17.
On Lost when Charlie is drowning and tries to tell Desmond that it's not Penny's boat:
18.
On Breaking Bad when Hank finds the book from Gale in Walter's bathroom:

19.
On Crazy Ex-Girlfriend when Rebecca gets caught breaking into Josh's apartment to delete the text she sent him, so she makes up a lie about someone breaking her window, then has to get Paula to break the window in order to cover up her lie: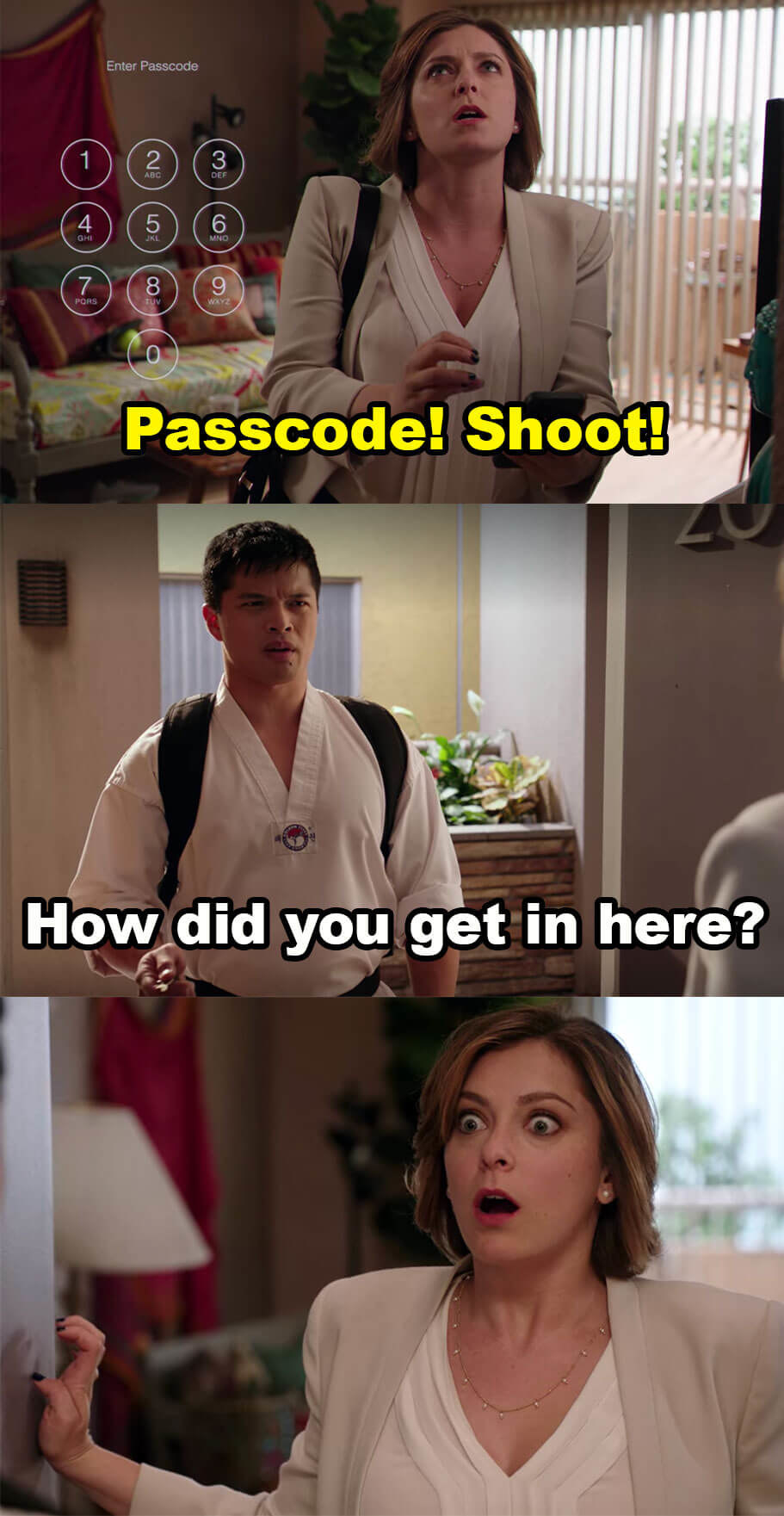 21.
On NCIS when Jimmy Palmer talks a victim's son out of jumping off the ledge: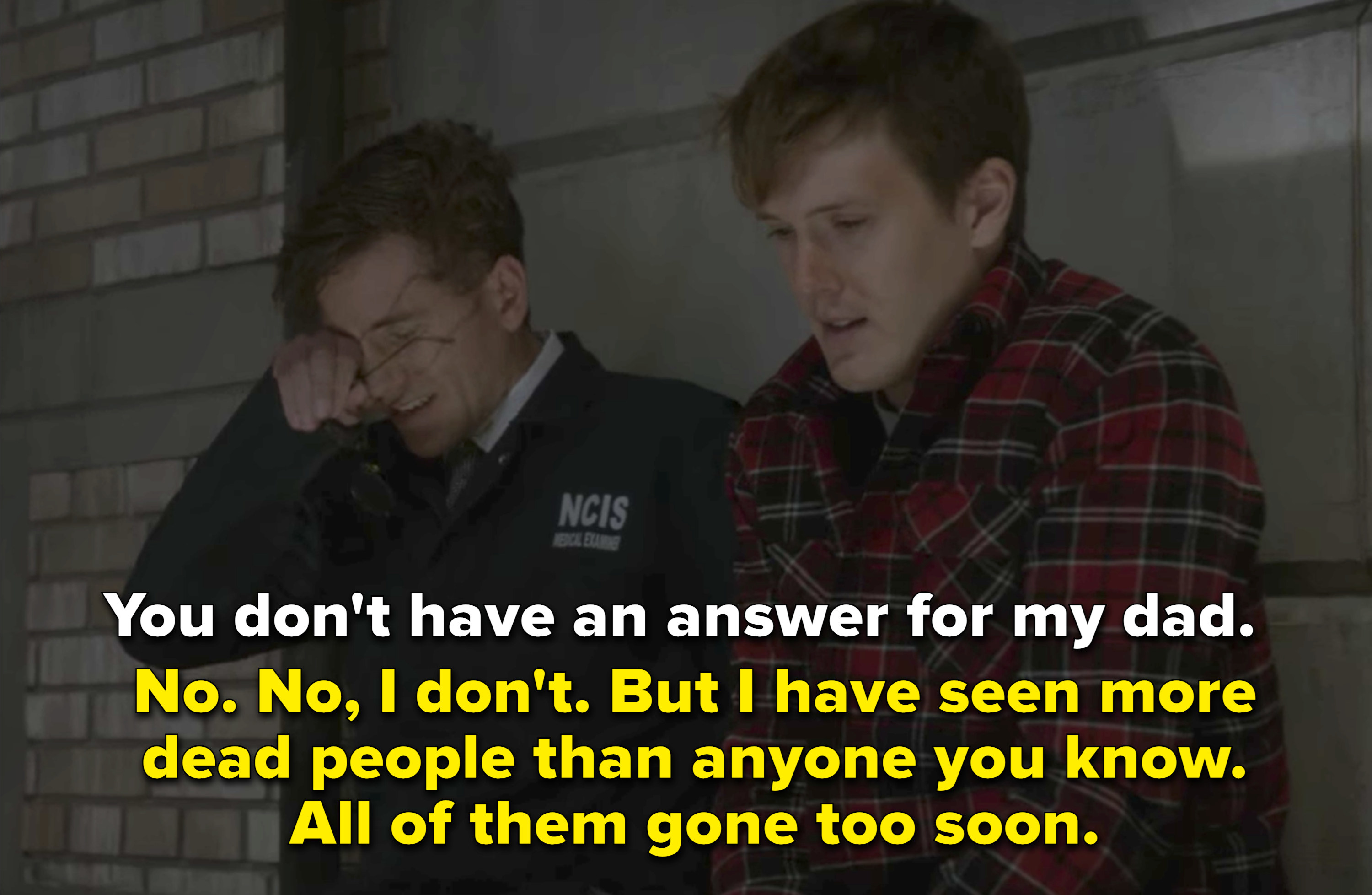 22.
On Julie and the Phantoms when the Phantoms get caught up at the Hollywood Ghost Club while Julie is waiting for them to show up at the dance so they can perform: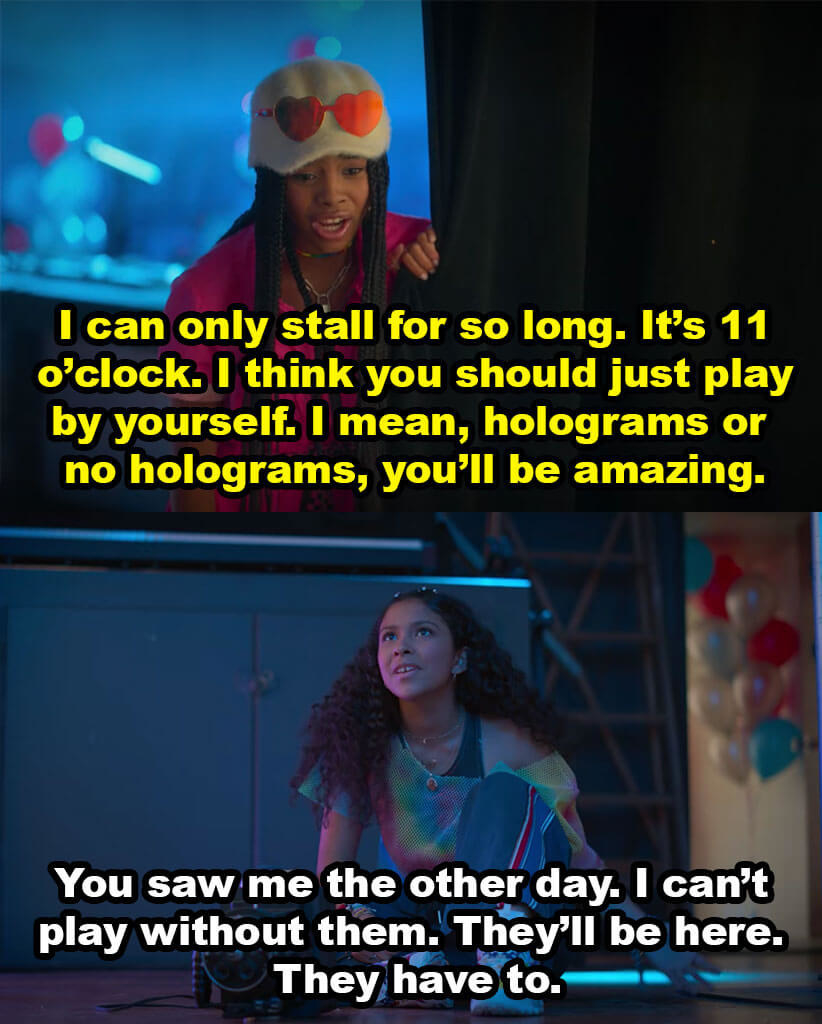 23.
On Mr. Robot when Elliot has to fight Mr. Robot for control of his body while trying to stop the cyber-bombings: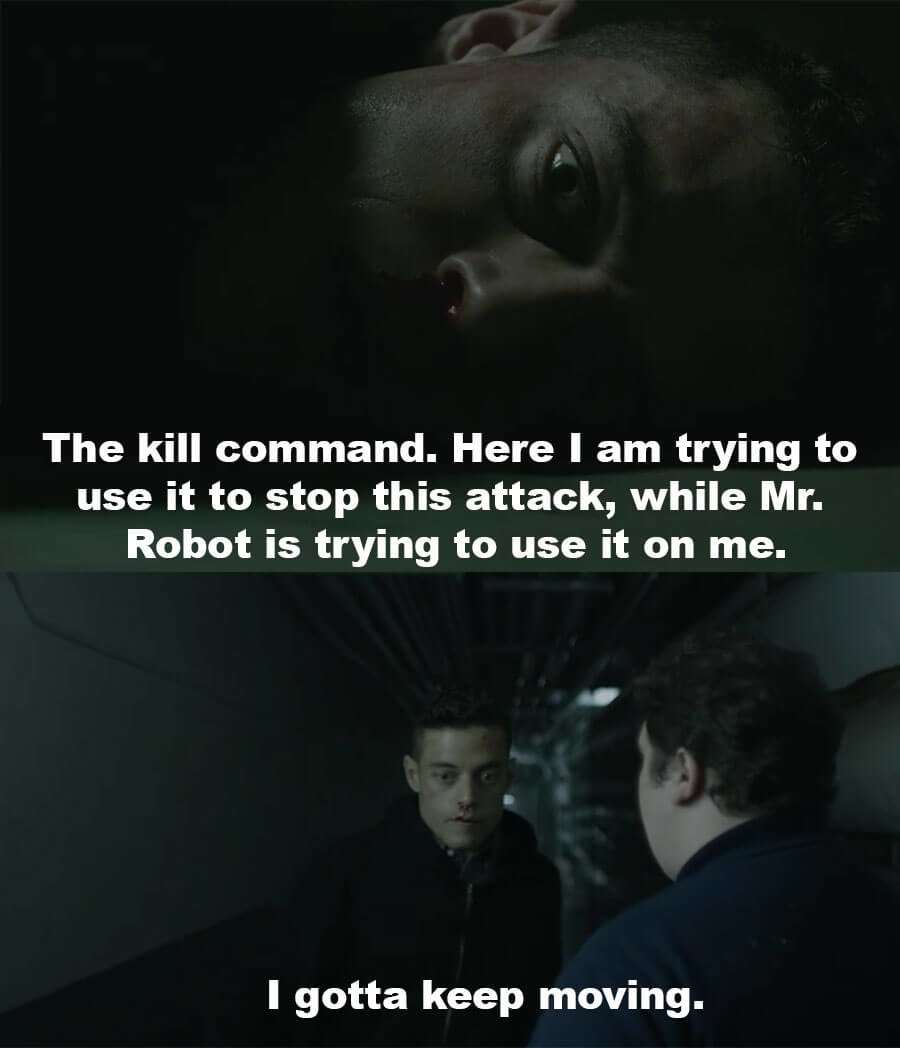 24.
On Sherlock when John is trapped under the bonfire:
25.
And finally, on Supernatural when Castiel finally admits his feelings for Dean as he's about to die: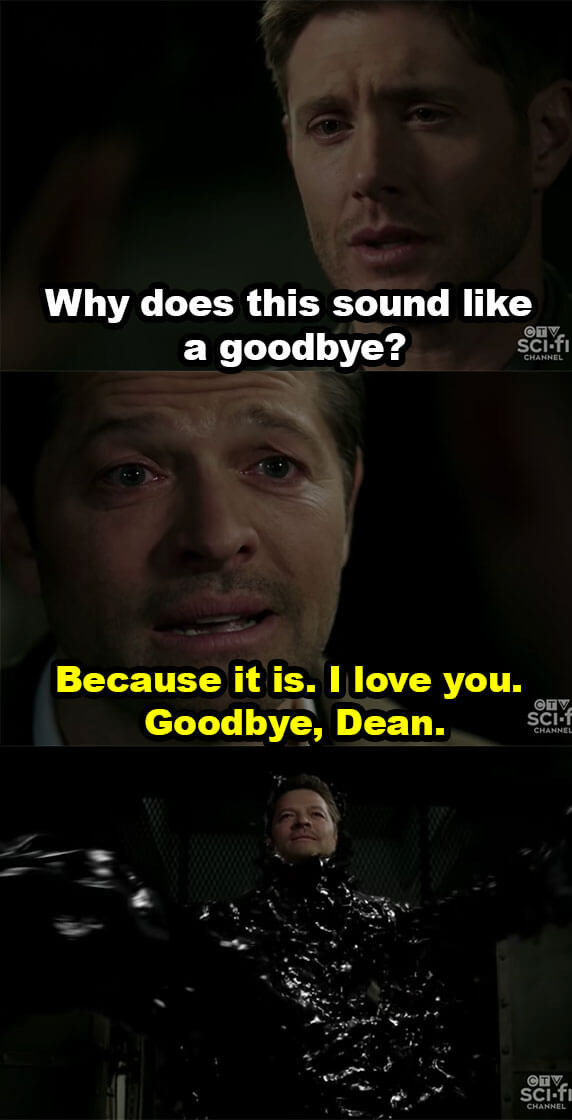 Note: Some submissions have been edited for length and/or clarity.
CORRECTION
An earlier version of this post referred to Jimmy and Palmer as separate characters instead of as Jimmy Palmer on #21.