So, as we all know, the Met Gala was this Monday. Lots of stars were in attendance, including Keke Palmer, who was interviewing celebs on the red carpet.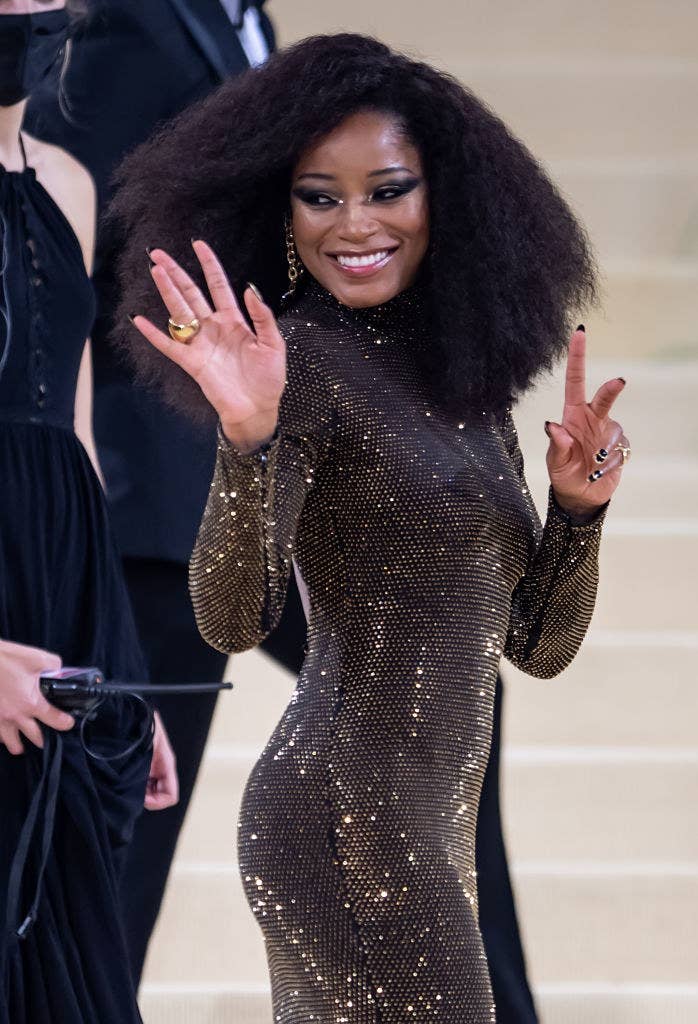 She had a number of delightful interviews, like this one with Frank Ocean.
In the clip, Timothée stops mid-thought and reminds Keke that they've met before.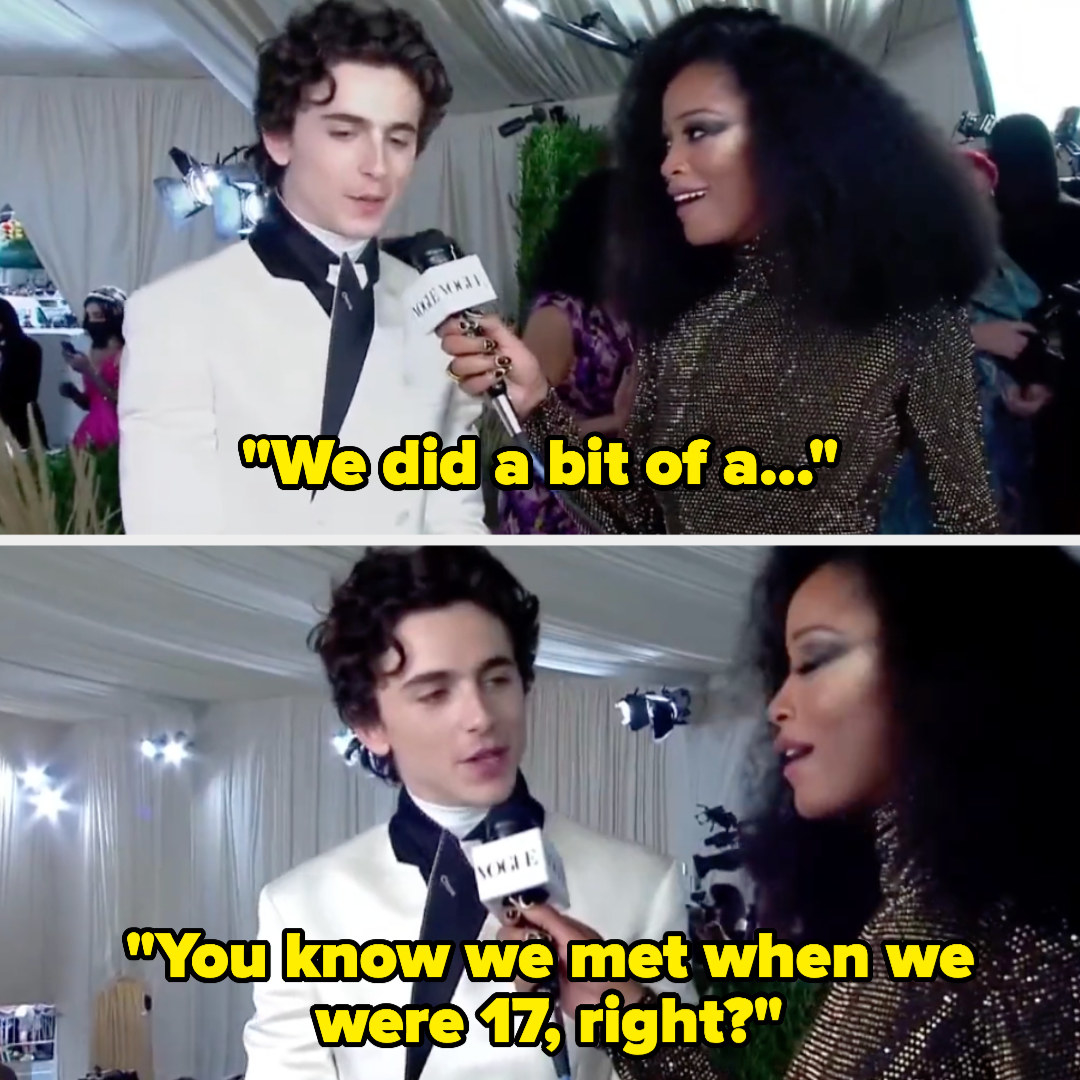 Keke asks when, and Timothée references the 2014 Teen Vogue Young Hollywood shoot, which featured actors like Kaitlyn Dever and Jaden Smith, as well as Keke and Timothée.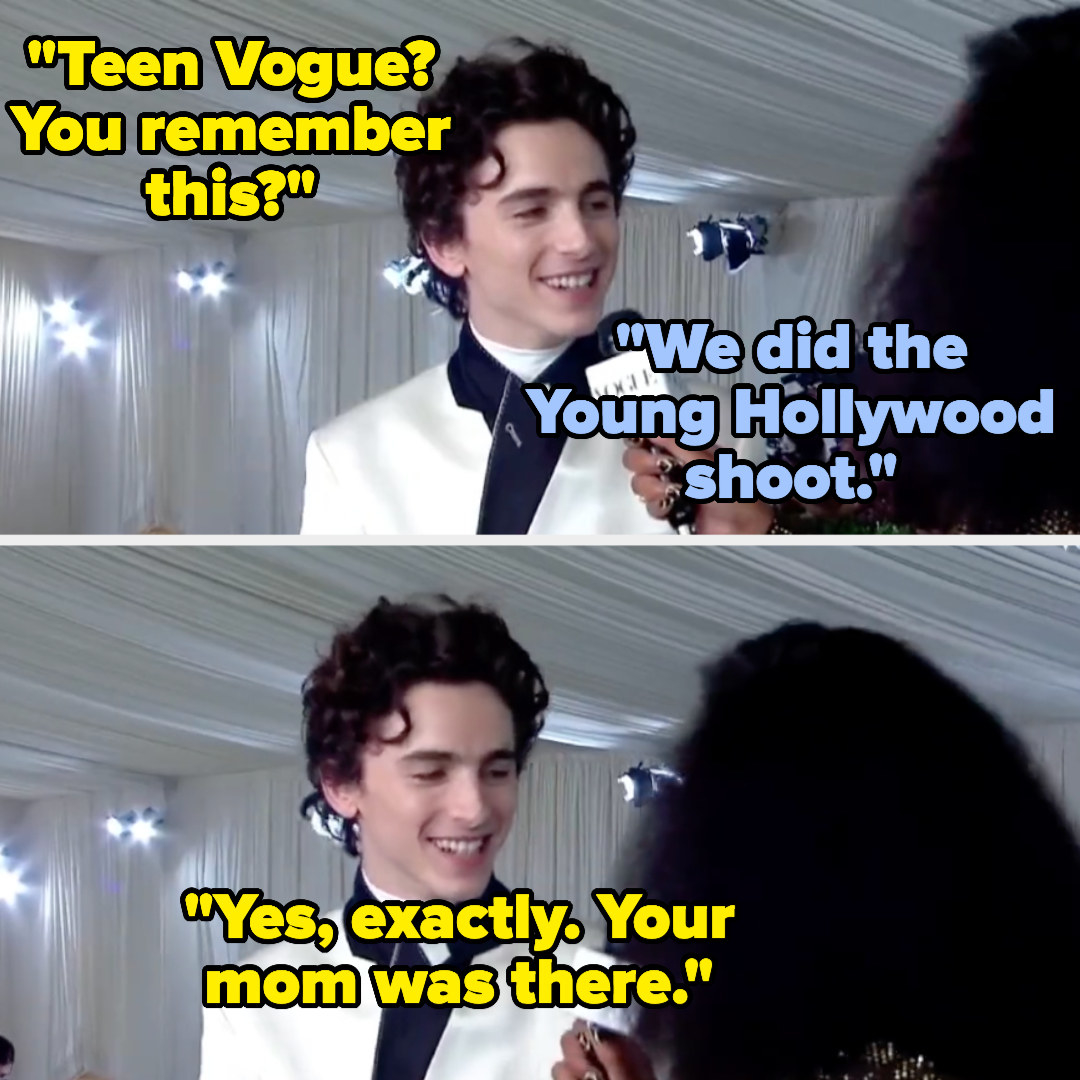 Now, the interview moment was pretty darn cute, and everyone was noticing that not only did Timothée completely change tracks to bring up their last meeting, but he was beaming throughout their interview.
Some people even noticed he seemed to be looking at her lips...
I mean, if Timothée WAS flirting a bit...who can blame him?
The interview was also funny given that it seemed to take Keke a moment to remember meeting Timothée...
...giving everybody the opportunity to make the same joke — aka referencing Keke's iconic "Sorry to this man" meme.
Overall, Keke did an amazing job on the red carpet, and people were loving all of her celeb interactions.
People were even campaigning for Keke to get her own late-night show.
Which Keke herself replied to (with yet another of her iconic memes).