1.
This kid, who insisted on wearing this hat around the house: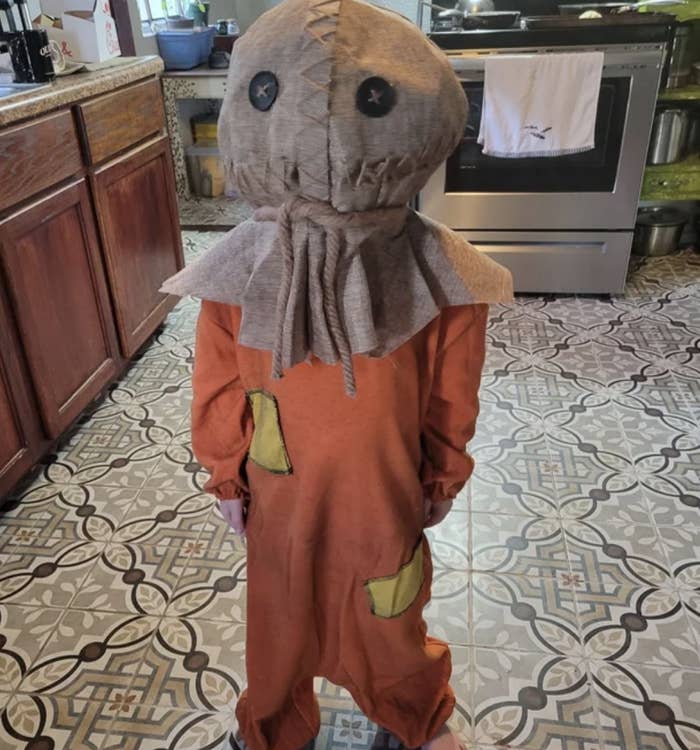 2.
This little girl, who put her doll's HEADS in JARS:
3.
This second grader, who made a nice Valentine's Day card box with her Barbie: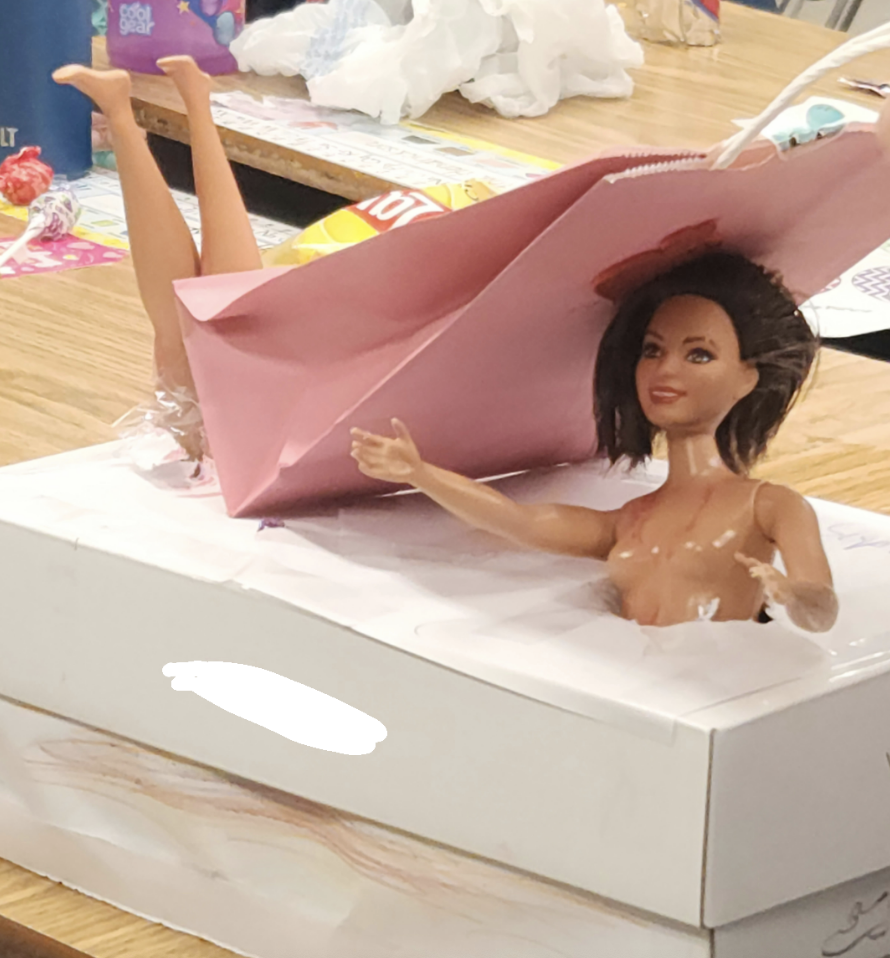 4.
And this little kid, who left her Barbies like this: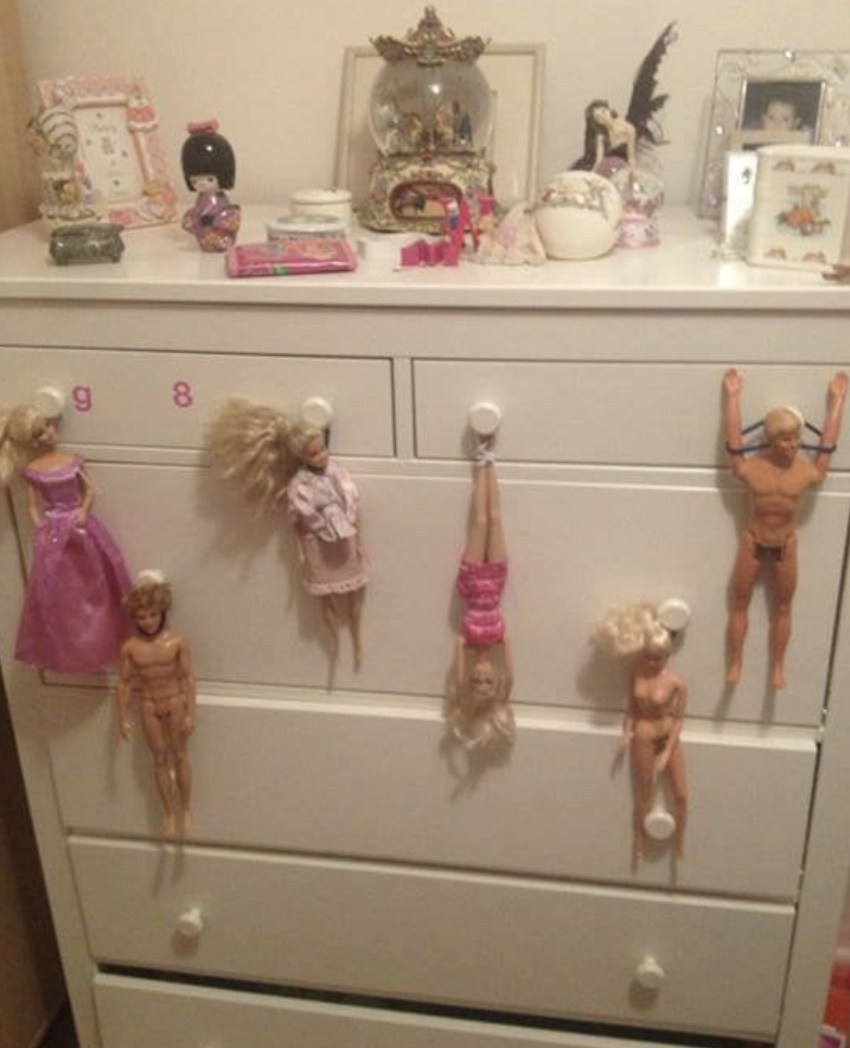 5.
This 9-year-old, who left Woody like this:
6.
This 5-year-old, who made some adjustments to her doll: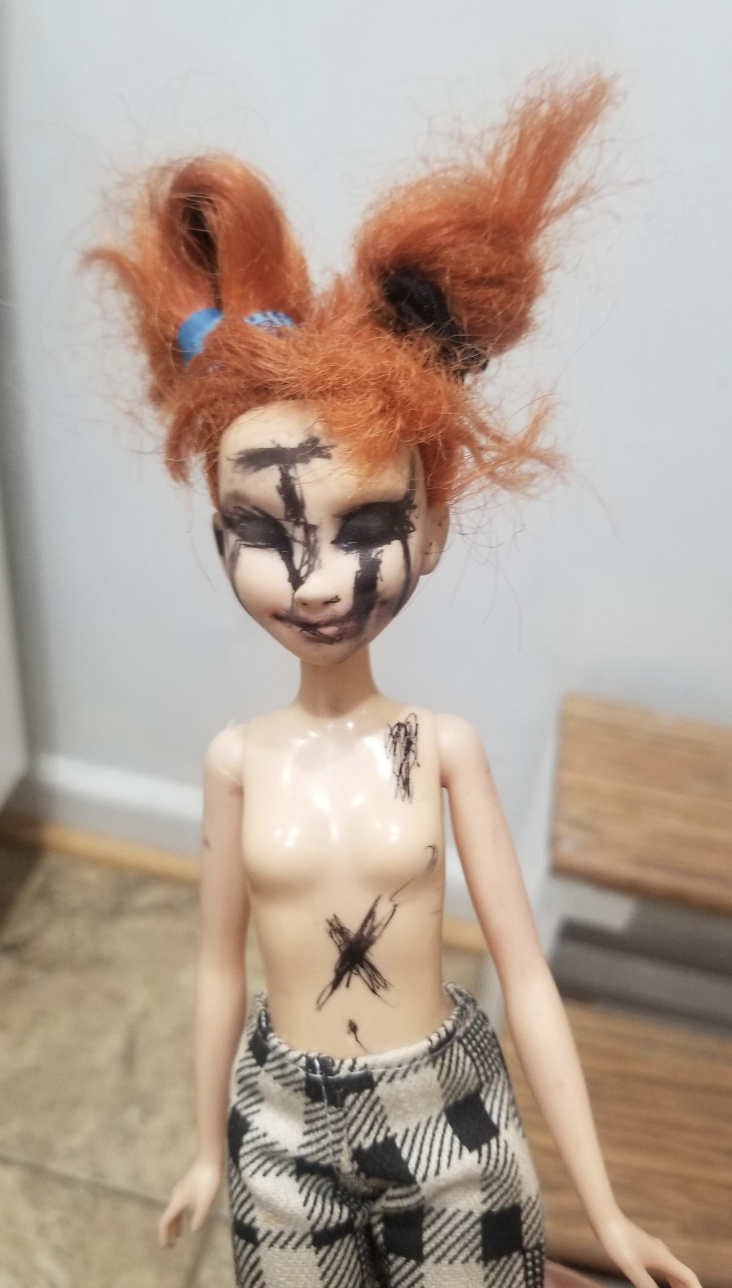 7.
As well as this one: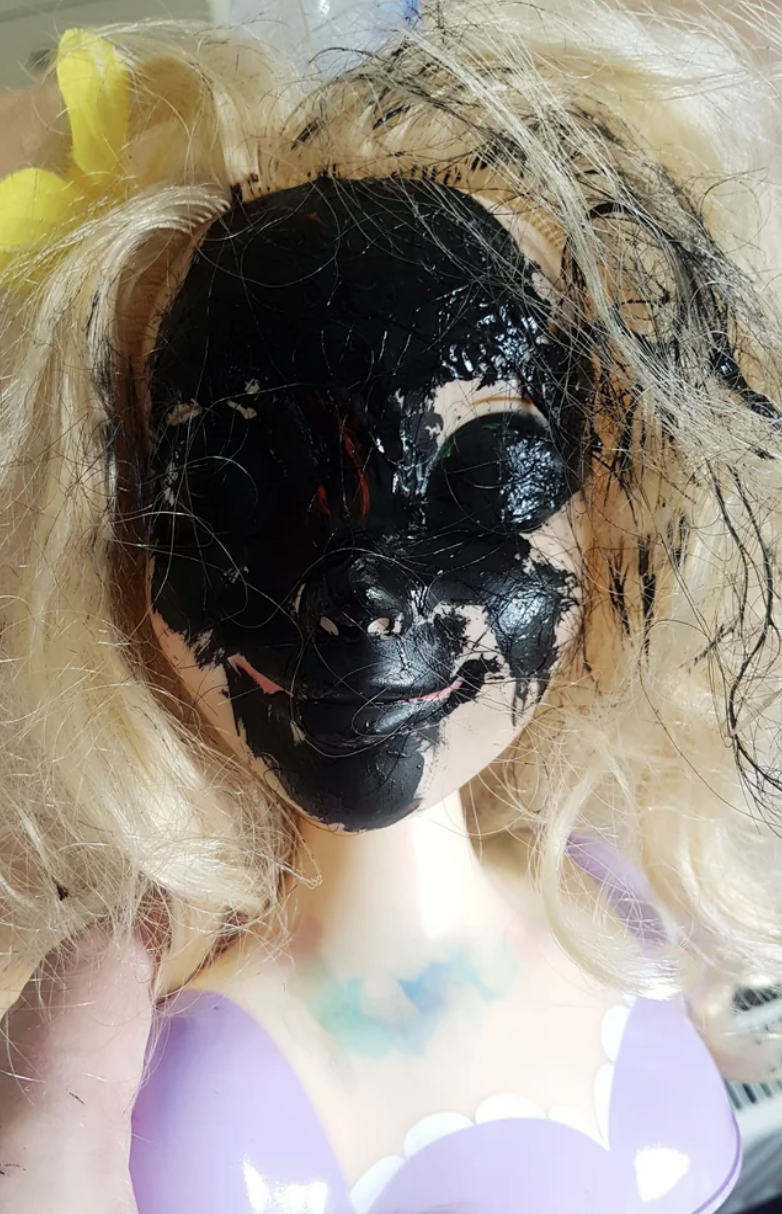 8.
The little kid who handed this terrifying artifact to a random cashier, then walked away without a word: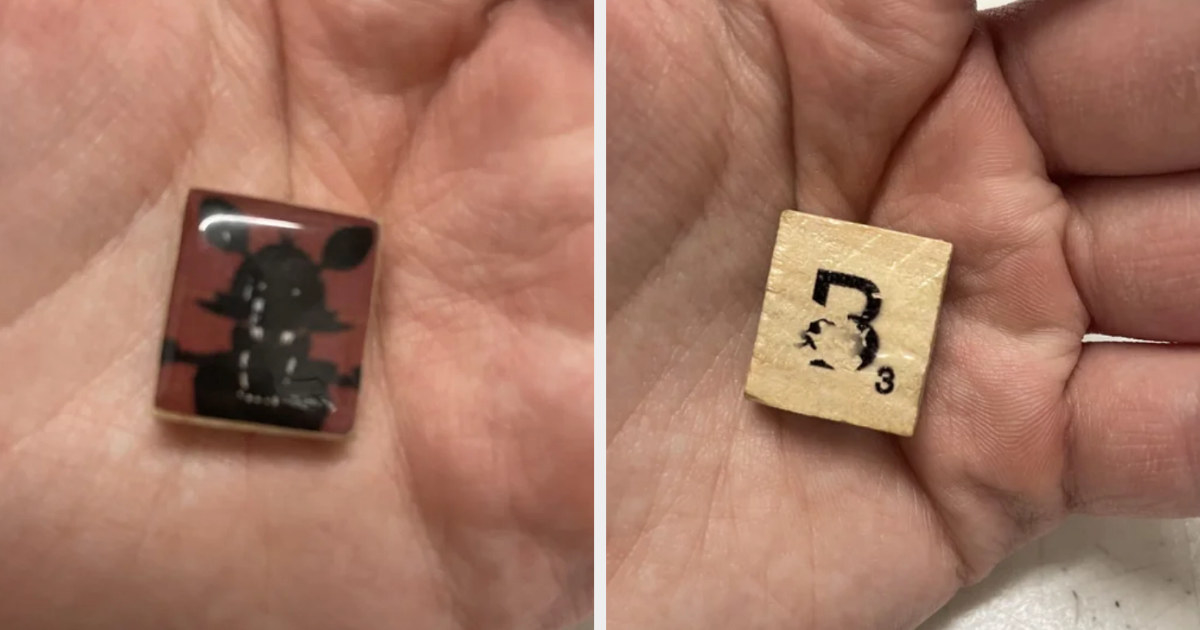 9.
This toddler, who kept saying at age 2 that their shadow "wouldn't wave back":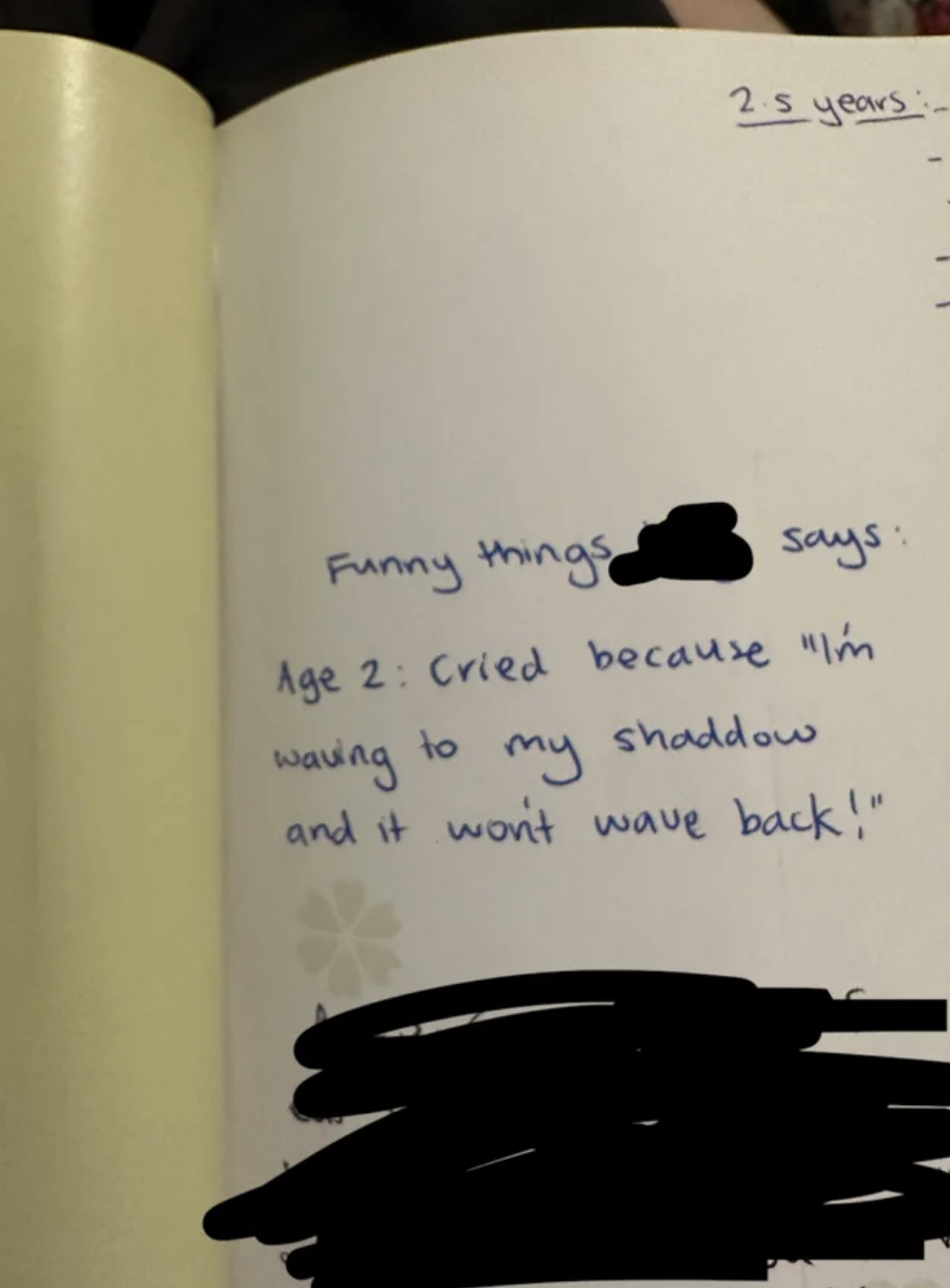 10.
This kid, who drew this as their "self portrait":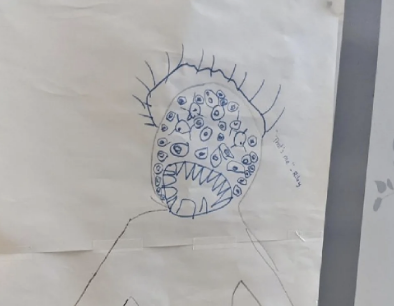 11.
This kid, who thought it'd be funny to put their grandpa's teeth in their bear's mouth: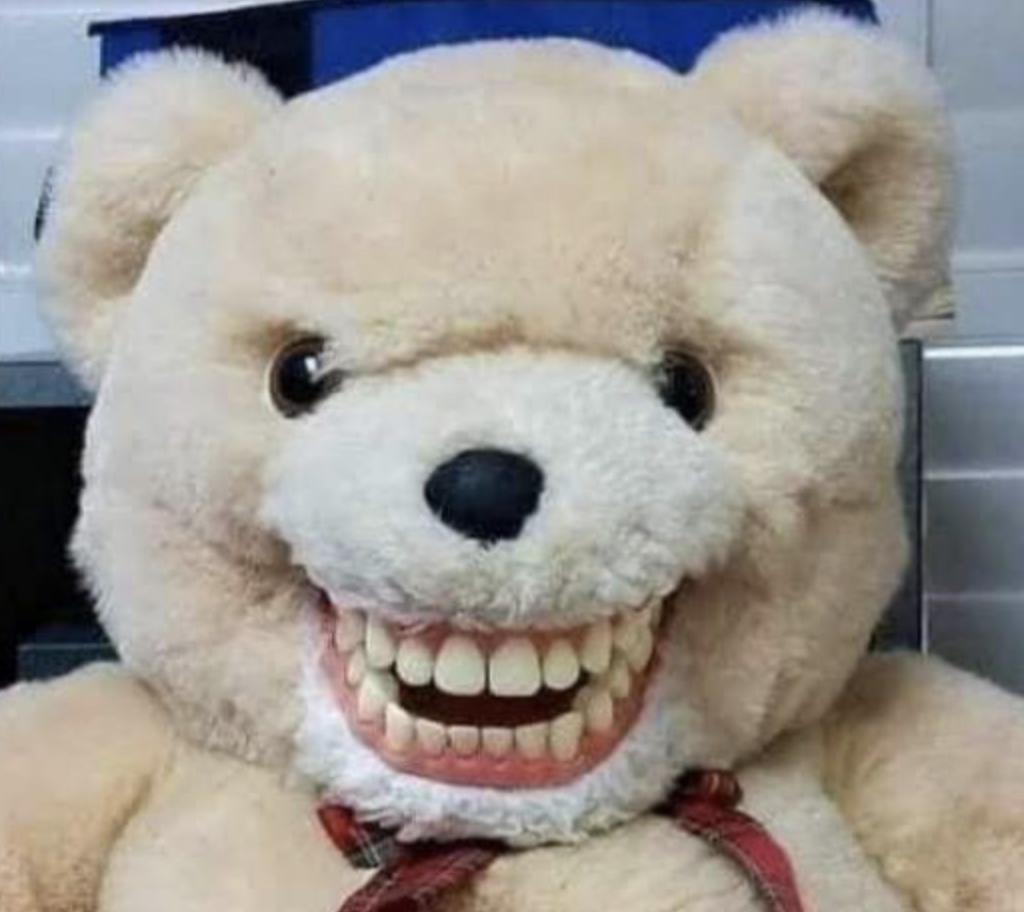 12.
This kid, who wouldn't let their parent sleep in peace: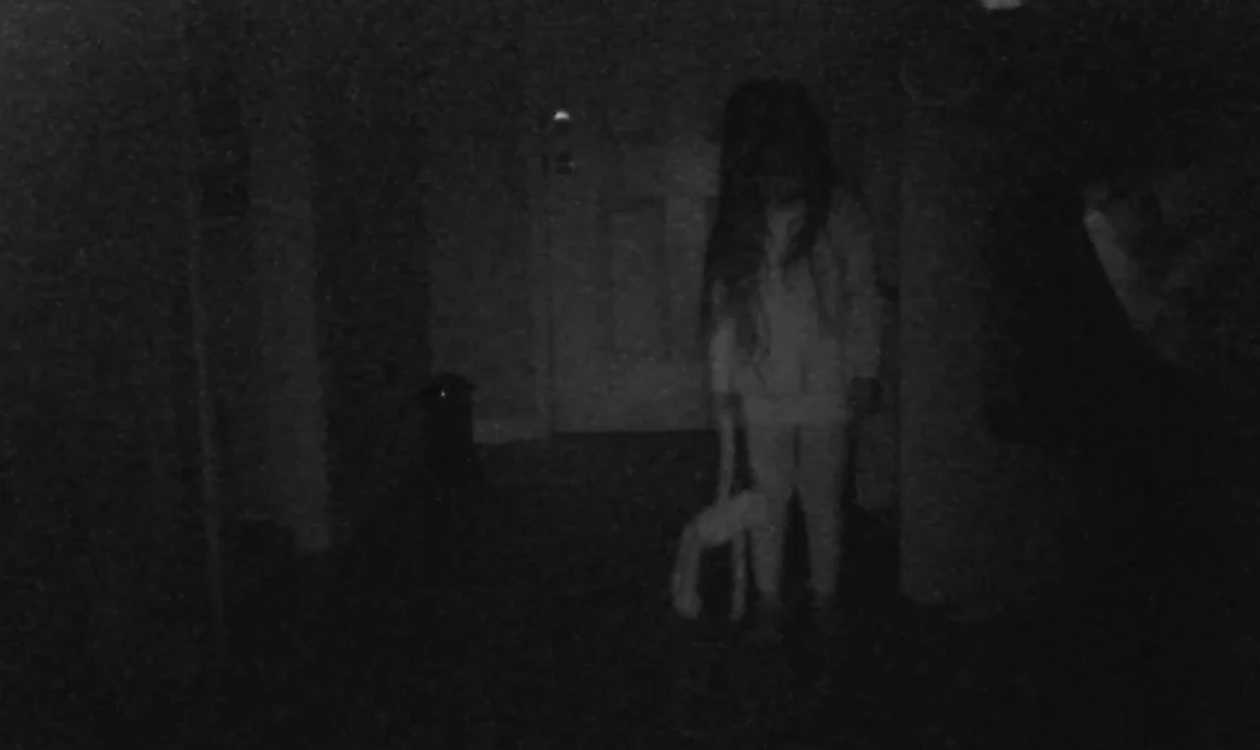 13.
This 8-year-old, who drew this and described it as "Demon rings to hell":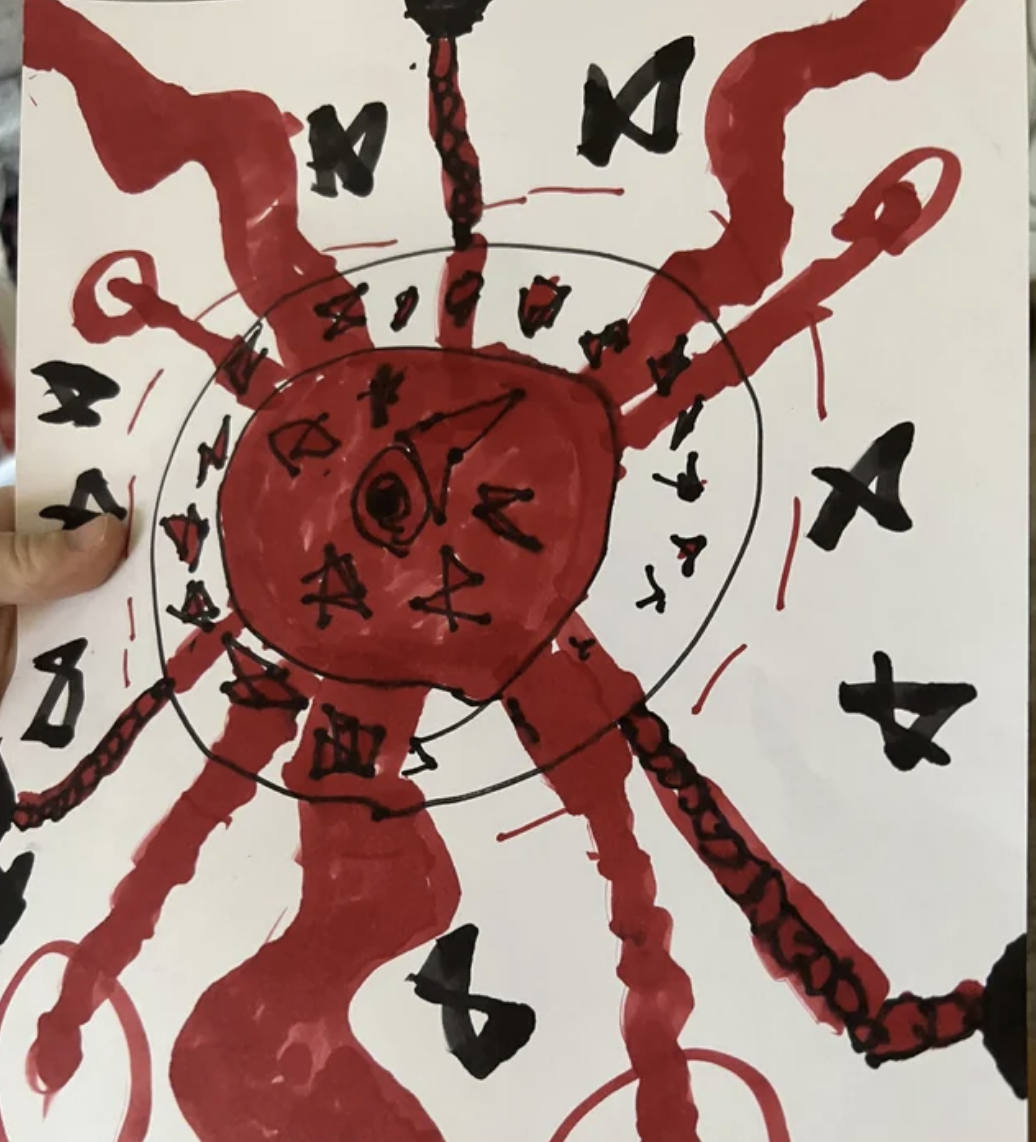 14.
This 9-year-old, who drew a sleep paralysis demon for his dad: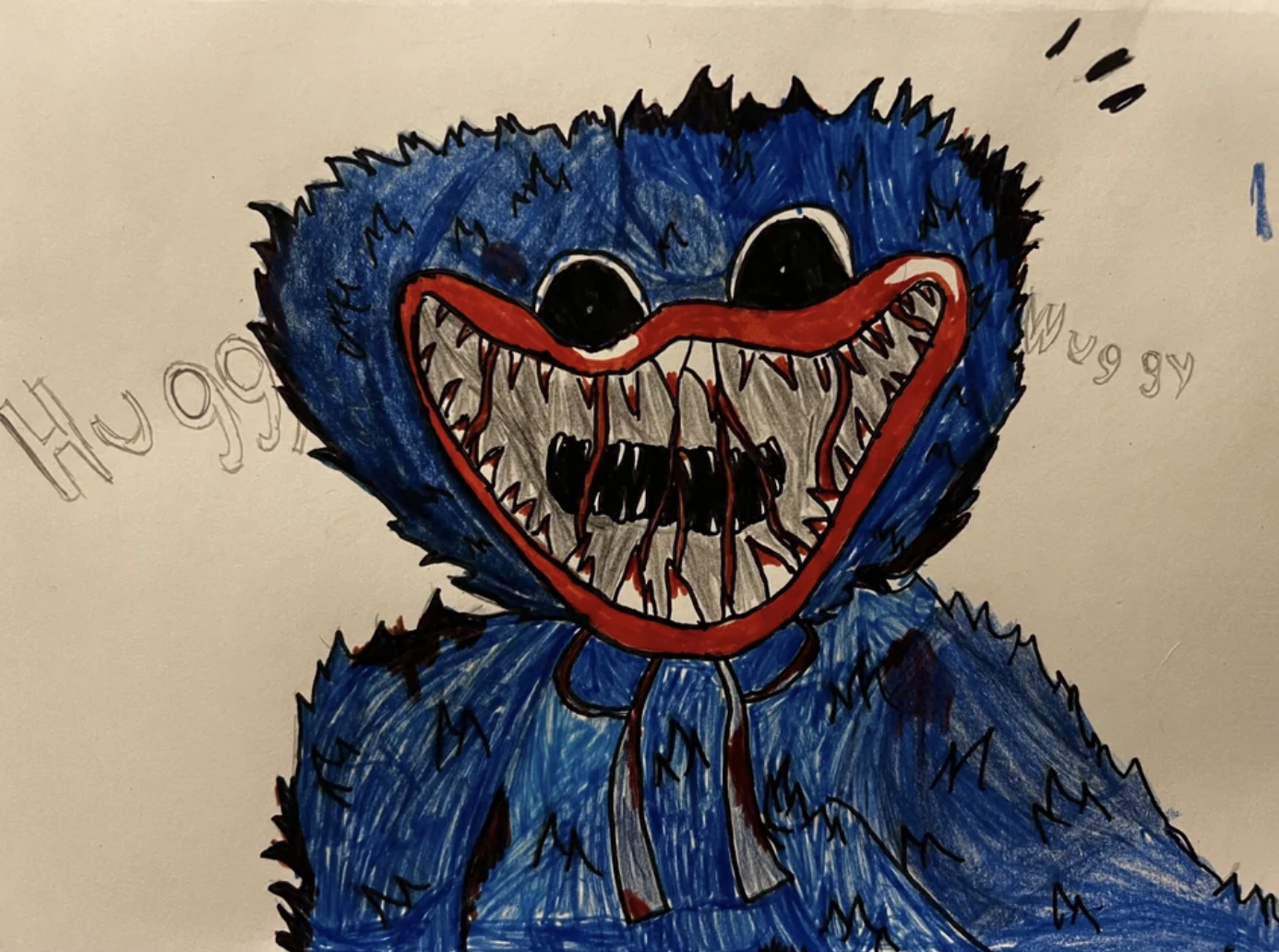 15.
This little kid, who used their Legos to create this creepy scene straight out of a horror film: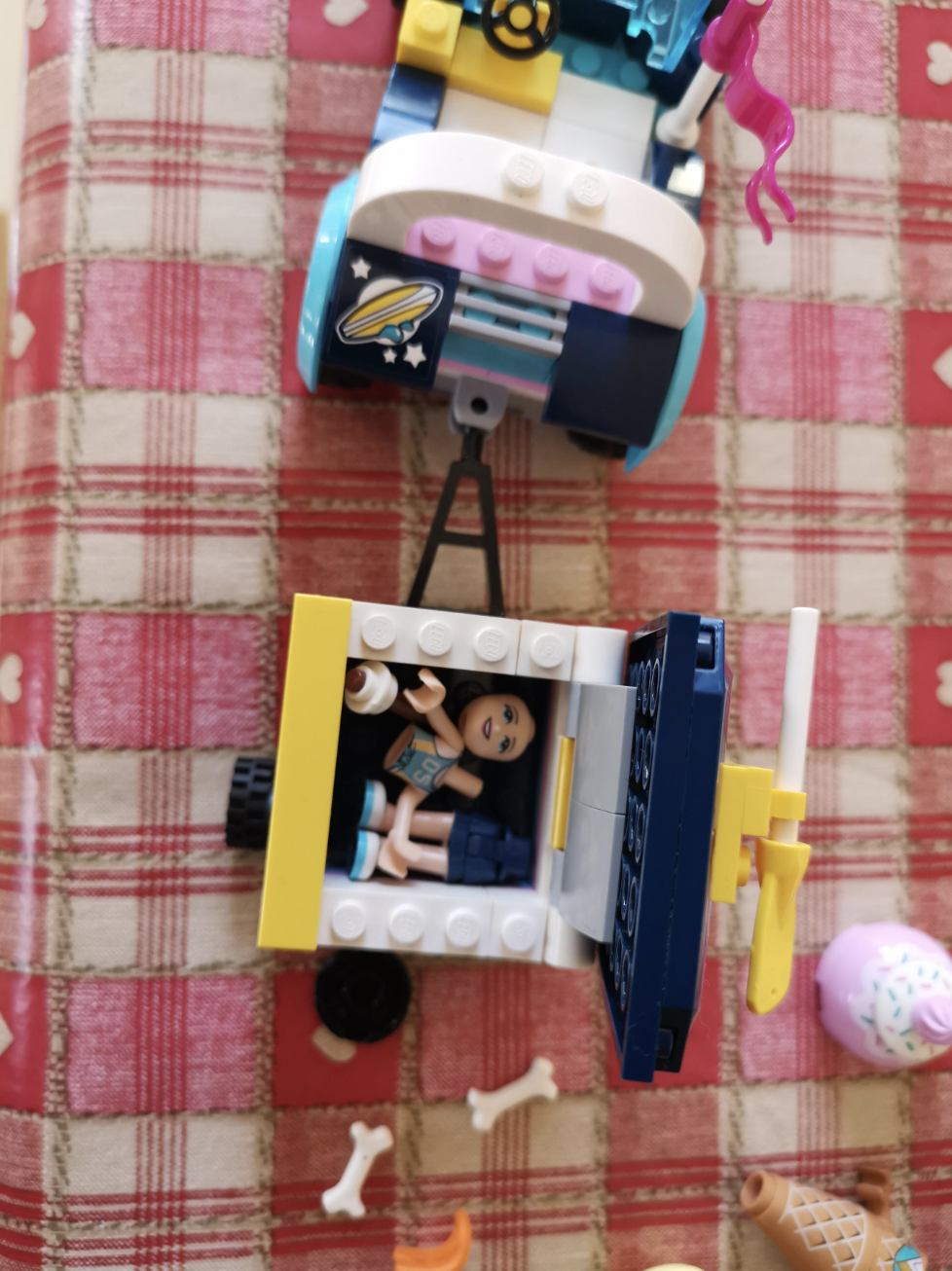 16.
This kid, who drew her imaginary friend: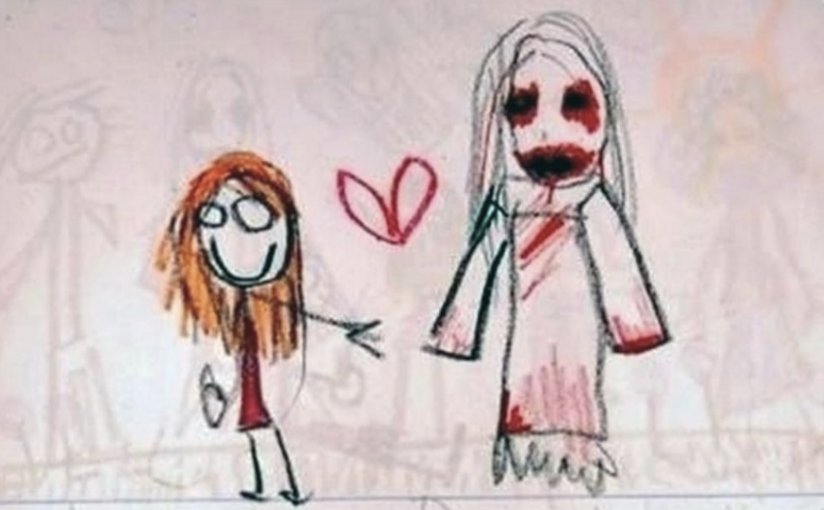 17.
This spooky kid, who handmade this Halloween mask: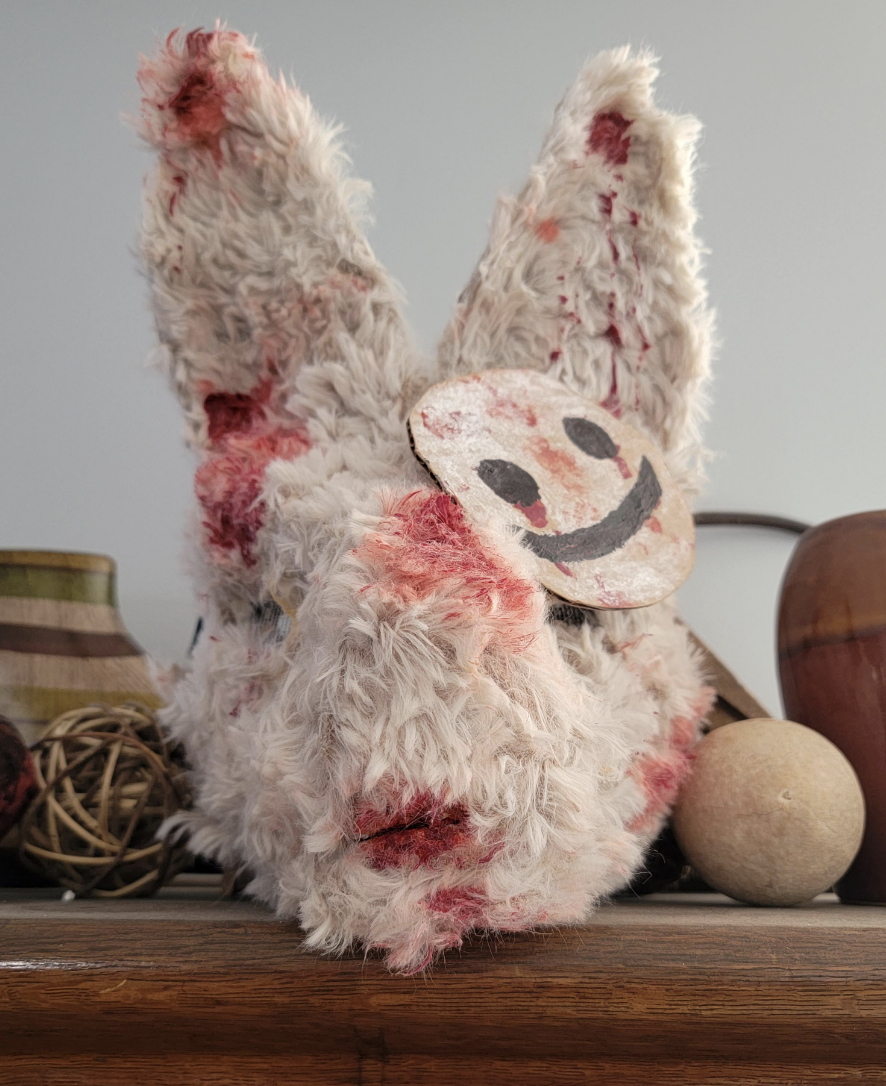 18.
This four-year-old, who pulled out pieces of her nanny's hair until she had enough to make a bracelet, telling her nanny she did it "so part of you is always with me":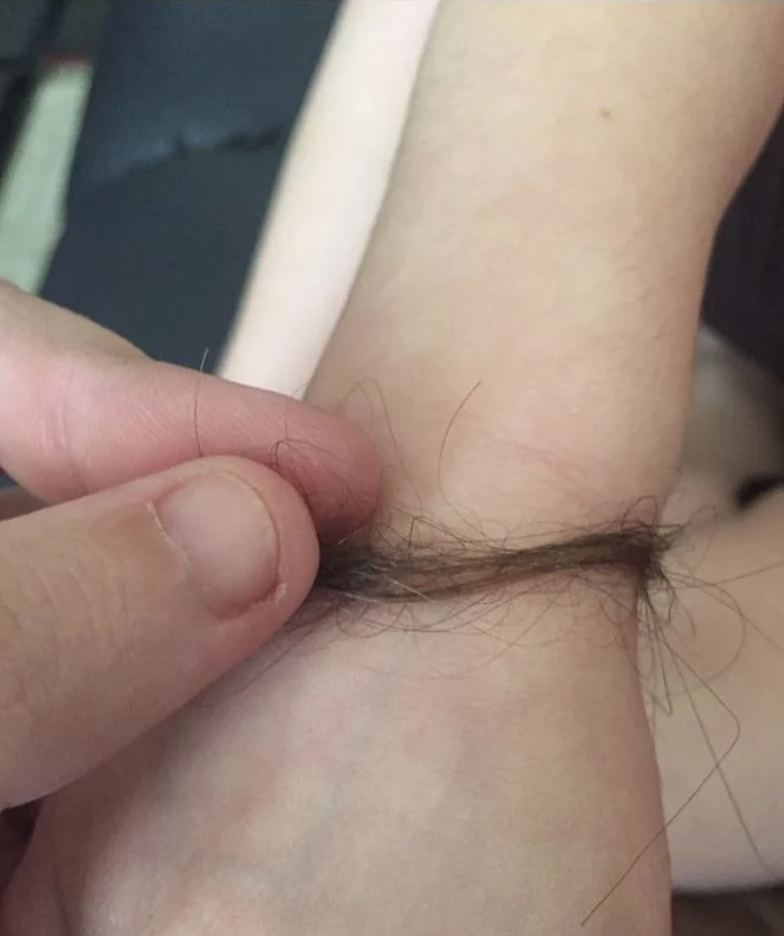 19.
And finally, this 4-year-old, who painted this and decided to call it "Murder House":