If you grew up in the 1990s or 2000s, you might remember a little Pixar movie called Ratatouille.
It's honestly pretty wild, so, to nobody's surprise, people like to talk about it online. Below are some of the best jokes.
1.
One thing you should know about Ratatouille fans is that they do NOT take kindly to anyone thinking Remy's name is actually Ratatouille:
2.
I'm serious. This has divided a generation:
3.
This person made a very valid point:
4.
And this person provided a very accurate description of how Ratatouille was probably pitched:
5.
This tweet perfectly captured the reality of eating food made by a literal rat:
6.
Turns out there's a *bit* of a plot hole in the film: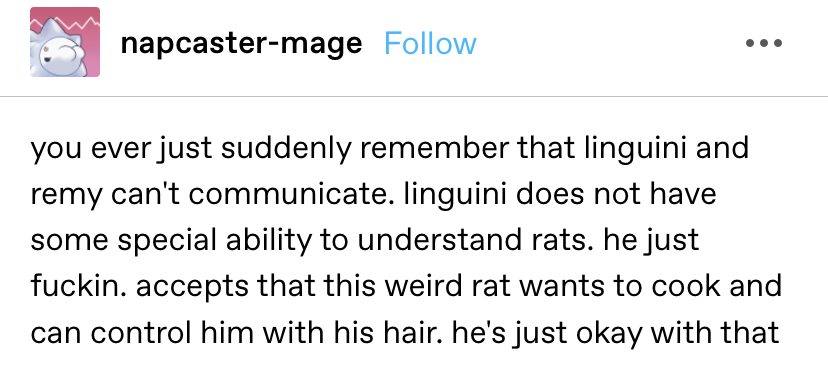 7.
Maybe more than one, actually:
8.
If you don't sing this in your head, you're missing out:

9.
This tweet just proves how far we have strayed from God's light:
10.
I mean...he's not wrong.
11.
This post addressed an important debate: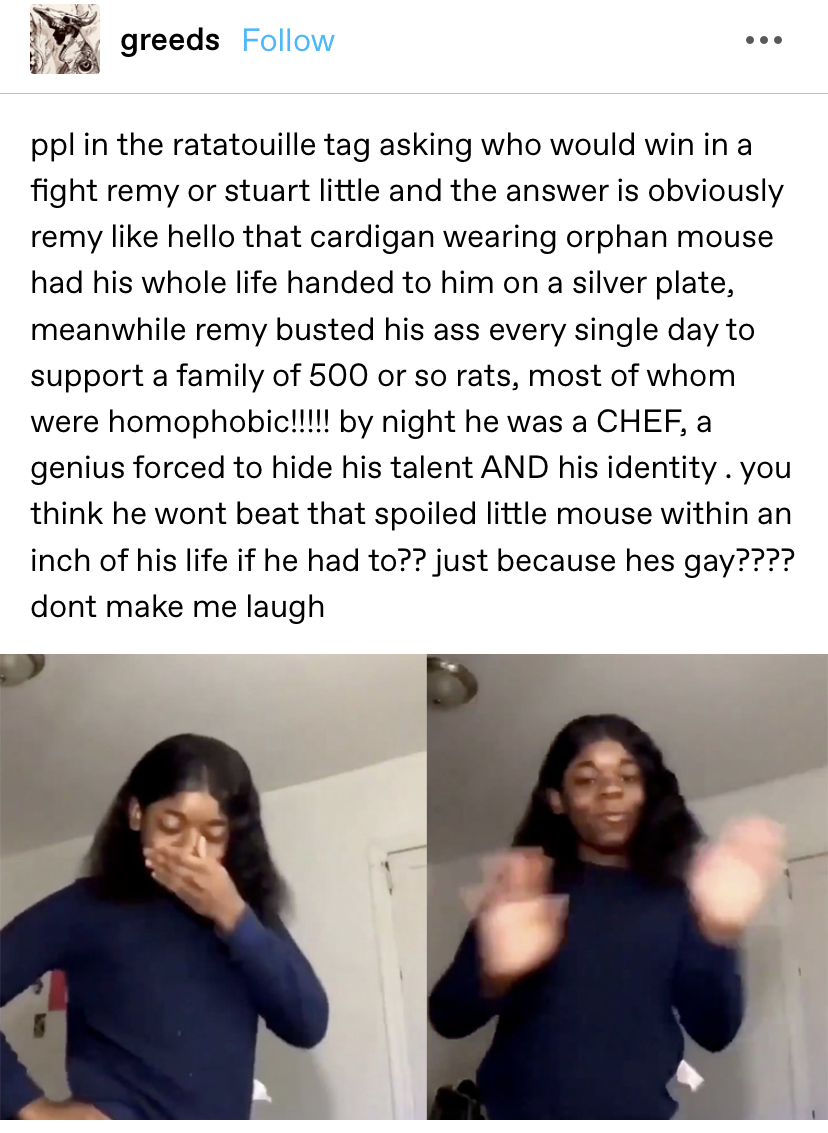 12.
This one post even went so far as to say Remy could beat Thanos. THANOS:
13.
I mean...this sounds pretty intimate:
14.
I think most millennials can relate to this:

15.
I can't believe Ratatouille single-handedly saved the legacy of all rats everywhere:
16.
You thought we were done with Stuart Little, but he once again made his way into the national Ratatouille conversation!
17.
You know what? I've never thought about this before!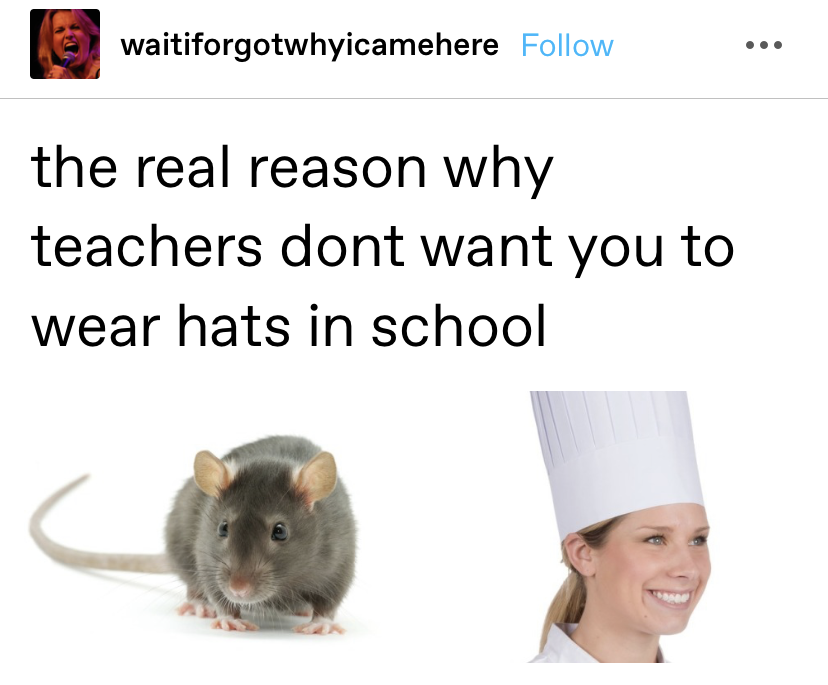 18.
I guess I'd have $1 left over, because the rat's name was NOT Ratatouille, but this is still a good joke:
19.
This person made a truly horrifying abomination: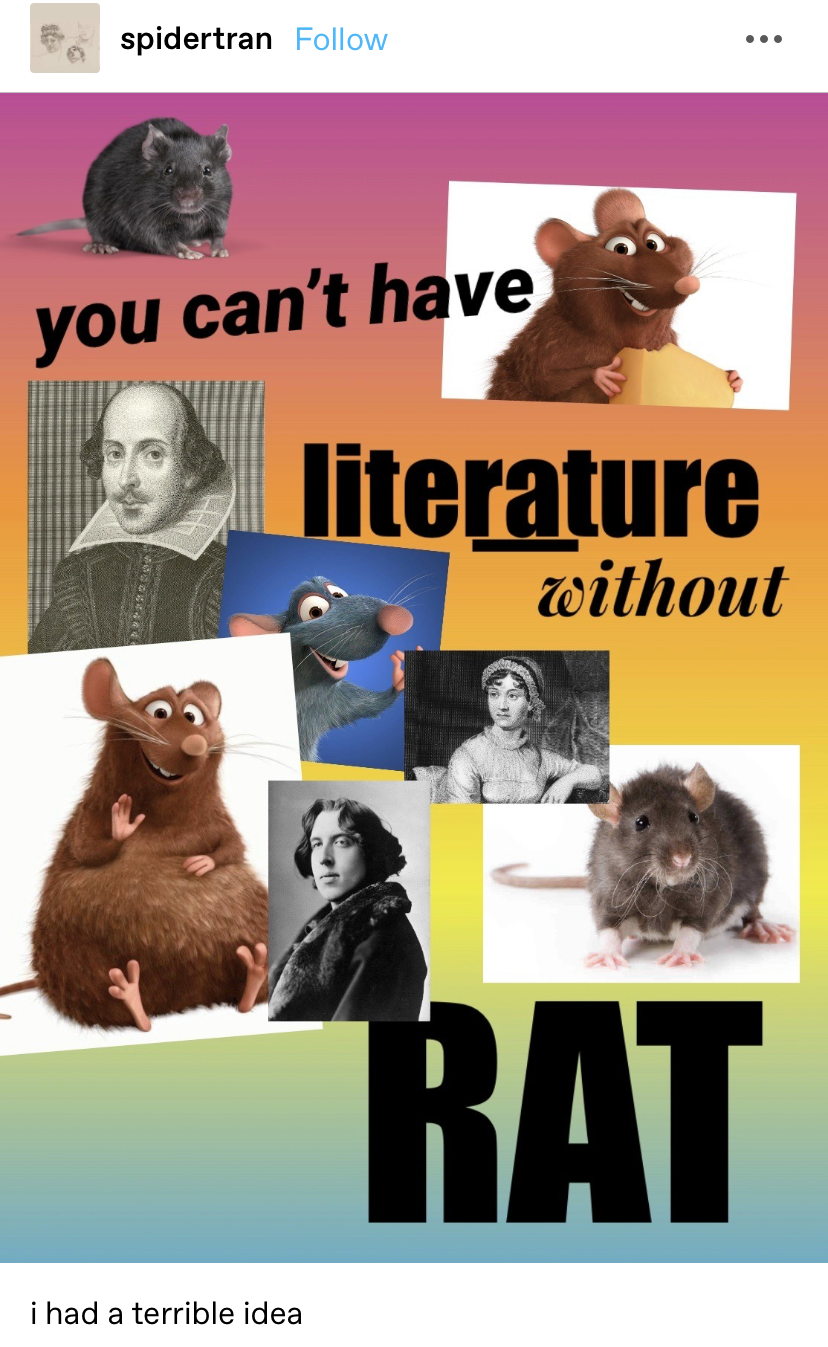 20.
This post was a little frightening, but I liked the wordplay:
21.
This seems like a logical reaction:
22.
Yikes. I guess Linguini really did need Remy's help after all:
That's all. Time to go rewatch Ratatouille for the millionth time.