Therapy is a wonderful thing that I recommend to EVERYONE, whether or not you have a mental illness.
Therapy is a serious thing, but...it can also be kind of funny. And let's be real — a lot of us use humor to cope with trauma. In honor of that, here are 20 jokes about therapy that just made me giggle.
1.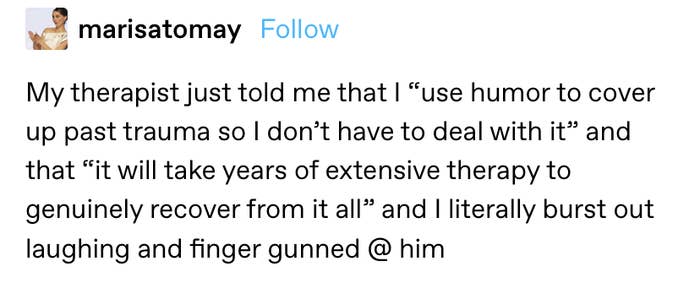 2.
3.
6.
8.
9.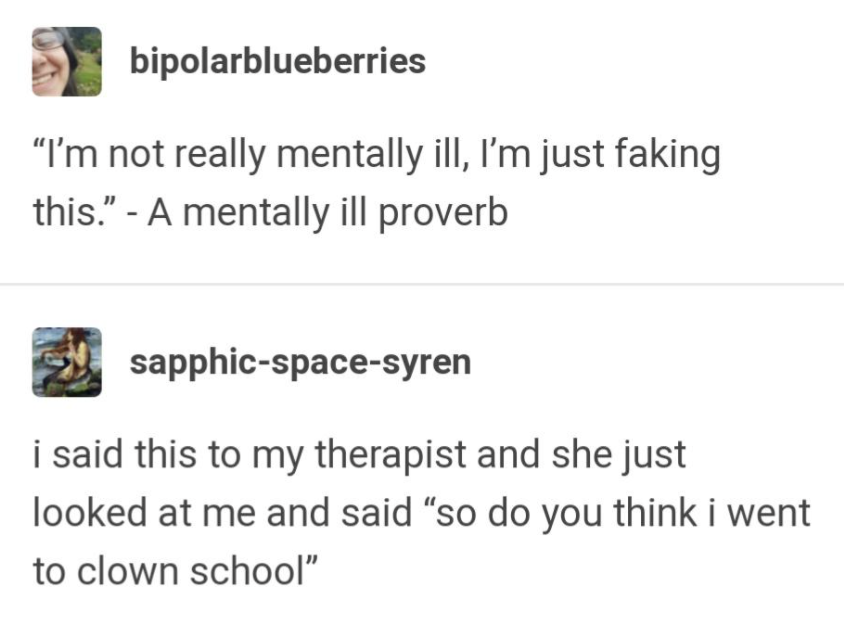 10.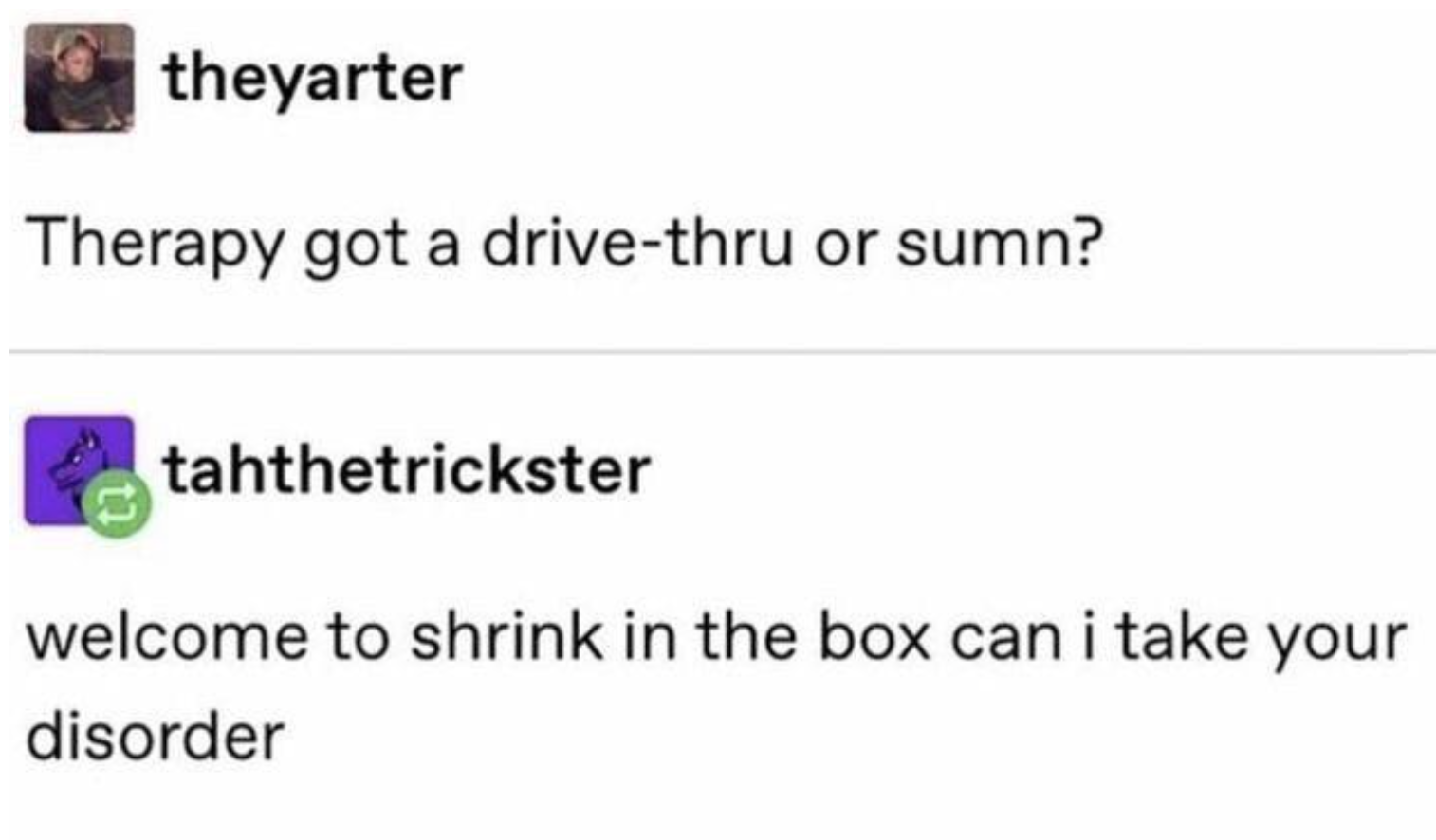 11.

12.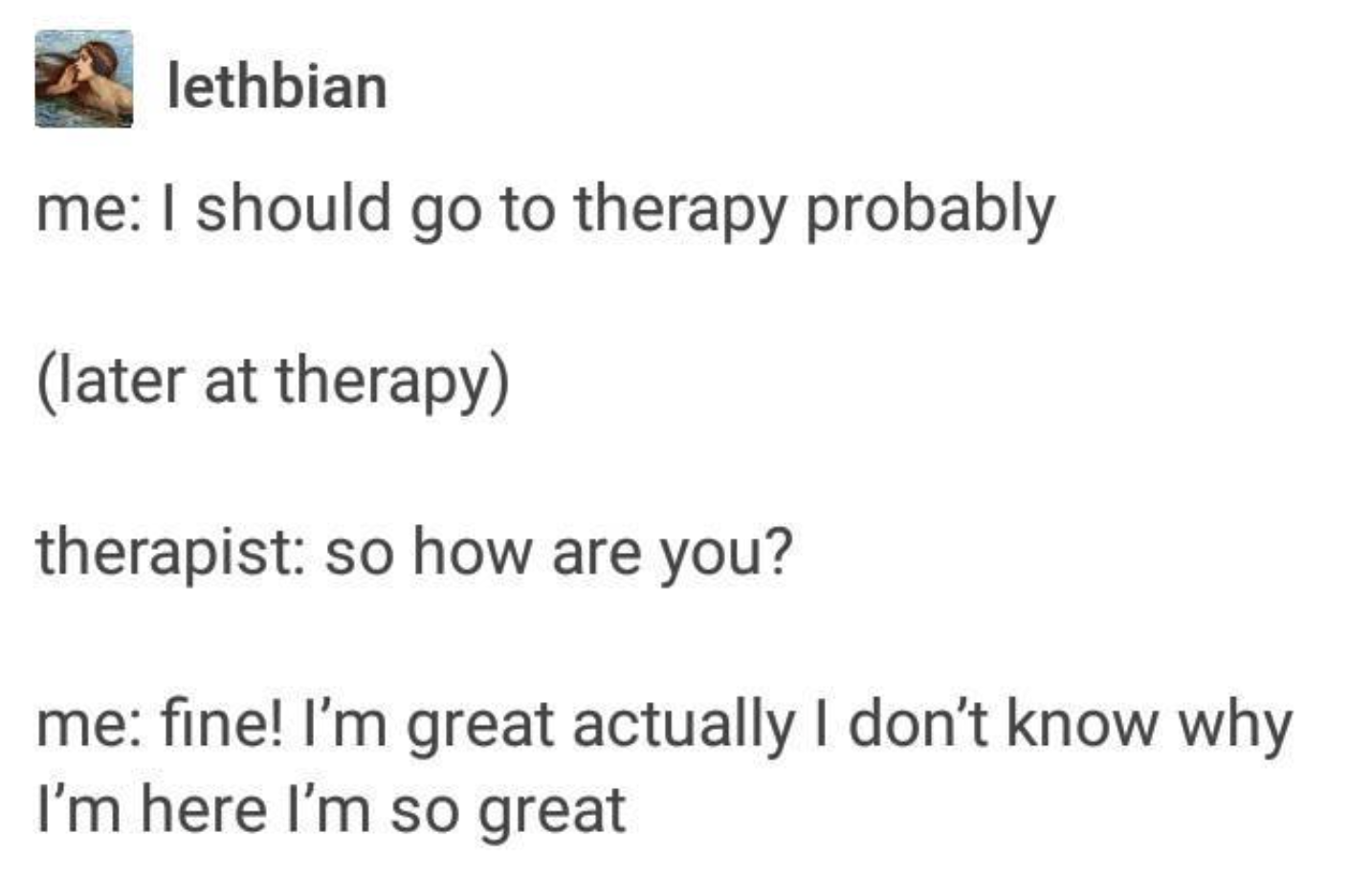 13.

14.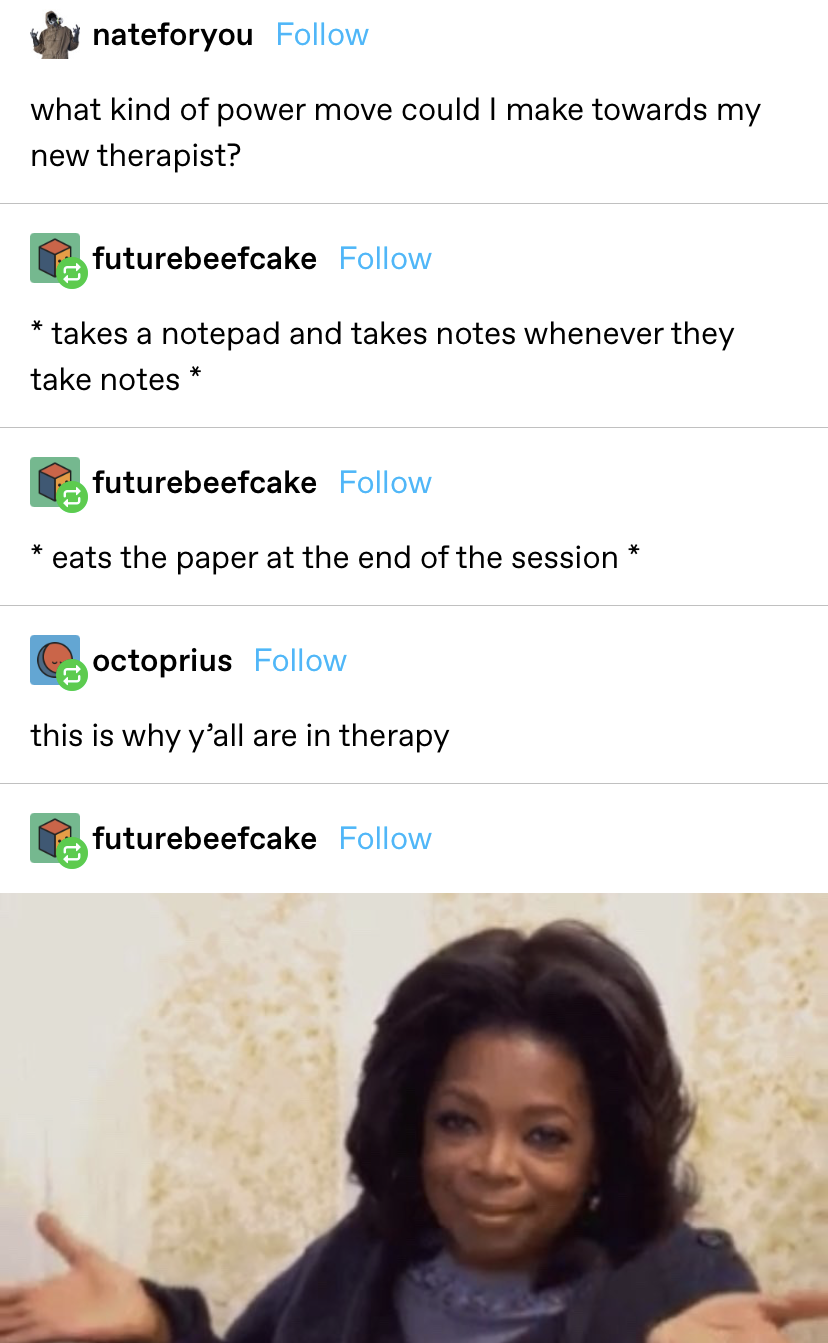 16.
17.
18.
19.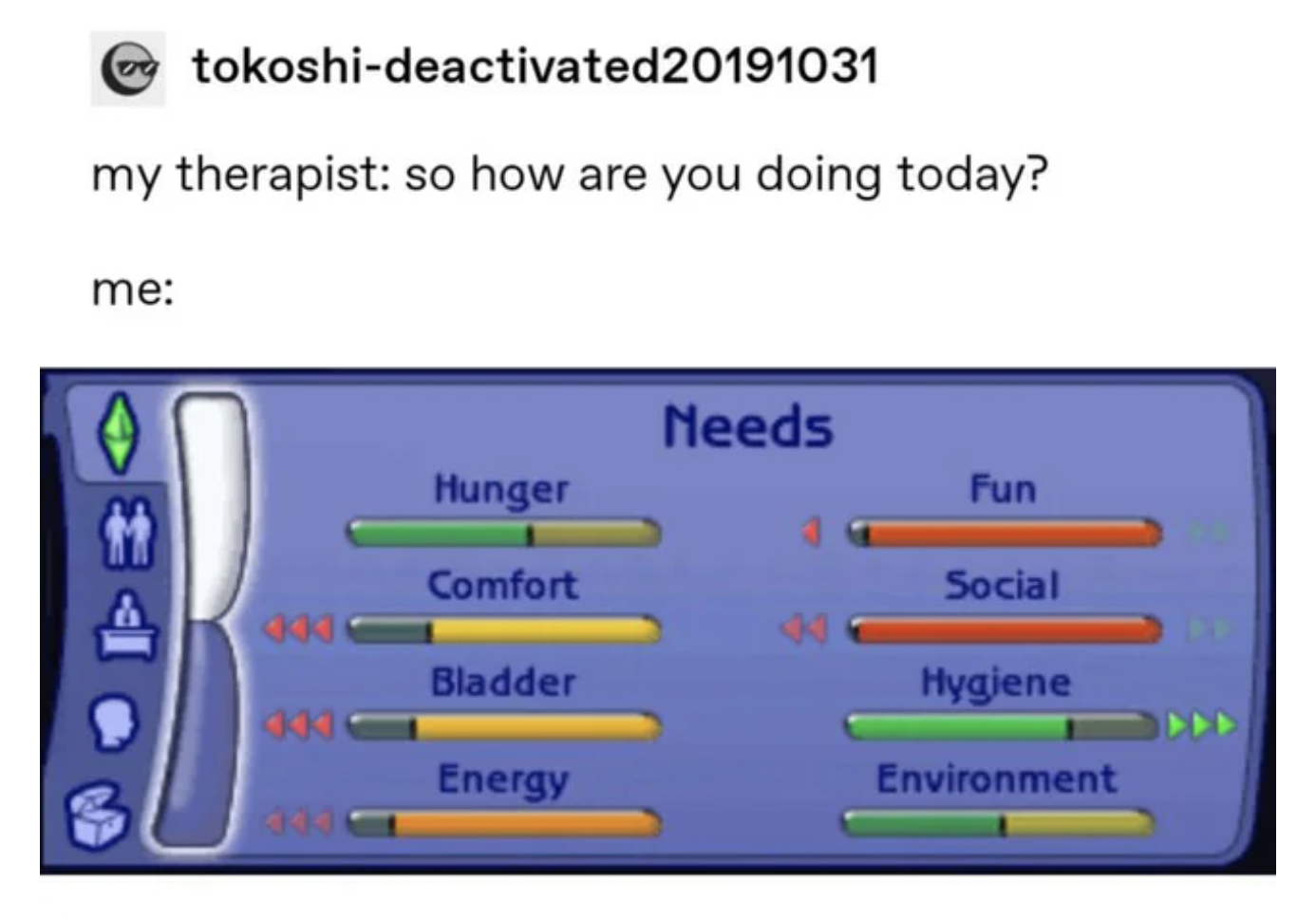 20.
The National Alliance on Mental Illness helpline is 1-888-950-6264 (NAMI) and provides information and referral services; GoodTherapy.org is an association of mental health professionals from more than 25 countries who support efforts to reduce harm in therapy.