We're right in the middle of what's usually one of the best months of the year — June, aka Pride month!!! Normally, we'd see huge parades, amazing fashion, concerts and events, and heartwarming stories.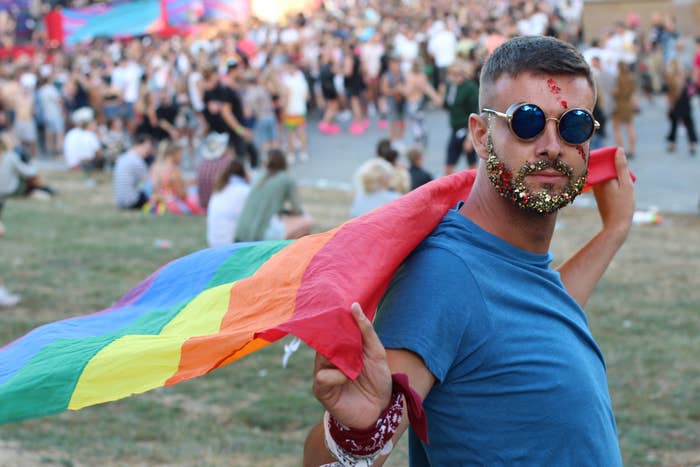 But obviously, we are still in the middle of a pandemic (wear your masks, people!!!) and large public celebrations are restricted. We're also in the midst of the Black Lives Matter movement and protests, which many in the LGBTQ community are also a part of.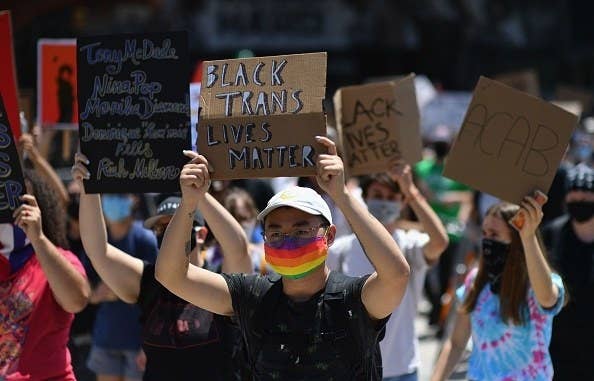 This all means that we're not really having a ~traditional~ Pride this year. But that doesn't mean no one's celebrating it!
However you're celebrating Pride, we want to hear about it. Are you doing Zoom Pride with all your friends, or even your community?
Are you celebrating at home with your family due to the quarantine?
Maybe you're doing awesome makeup looks from home!
Maybe you're marching in the protests to support the Black Lives Matter movement and shed light on Black trans victims of racism and hate crimes.
Whatever you're doing this year to celebrate Pride, we want to hear about it! Share your photos and stories in the comments below and you could be featured in an upcoming BuzzFeed Community post!