26 Teen Drama Couple Moments That Ripped Out My Heart And Stomped On It
"Close your eyes."
Teen drama couples were my everything when I was growing up.
While I loved all their sweet moments, there were also some amazing moments that ripped my heart out (in the best way). Here are some of my favorites:
2.
When Jughead broke up with Betty after she tried to join the Serpents on Riverdale: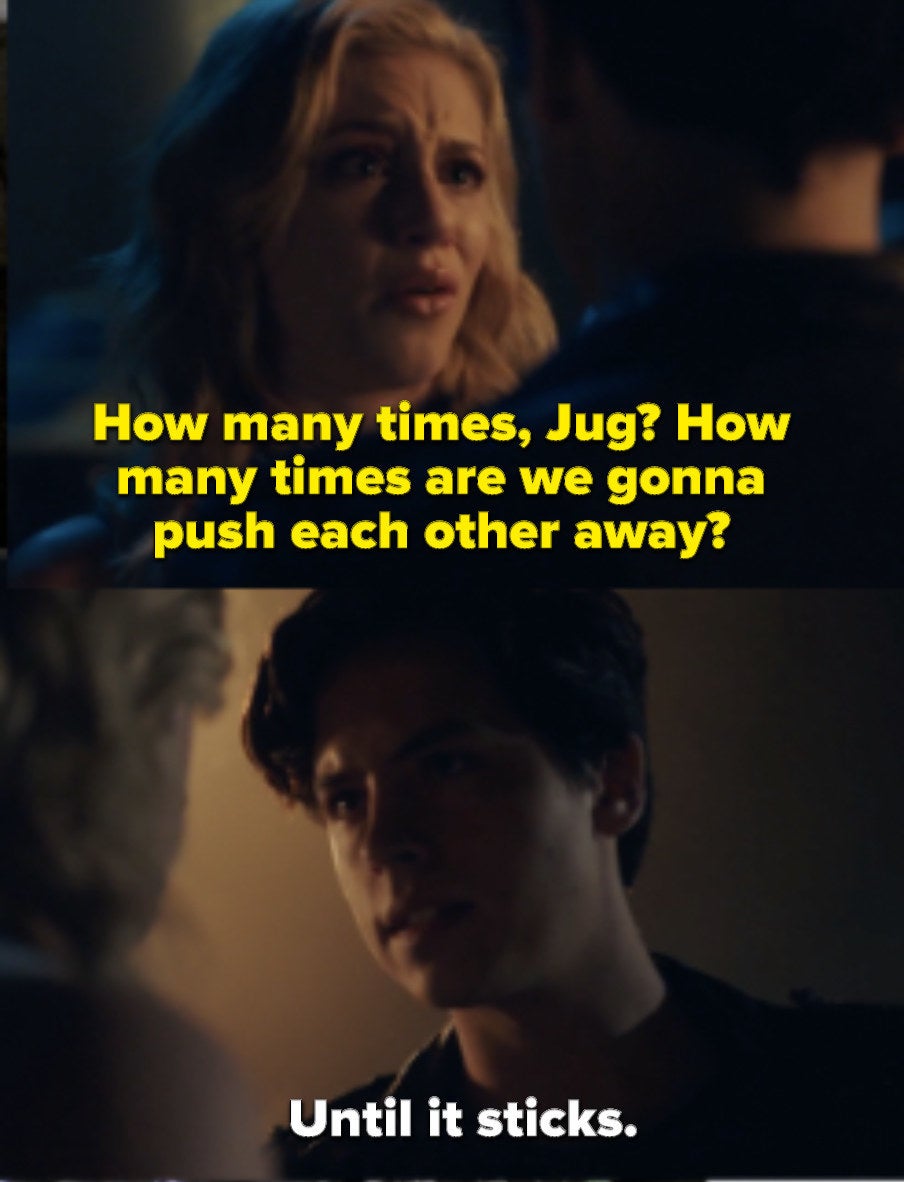 3.
When Buffy had to push Angel into hell on Buffy the Vampire Slayer:

4.
And when Stefan and Elena had basically the exact same scene before Klaus's ritual on The Vampire Diaries: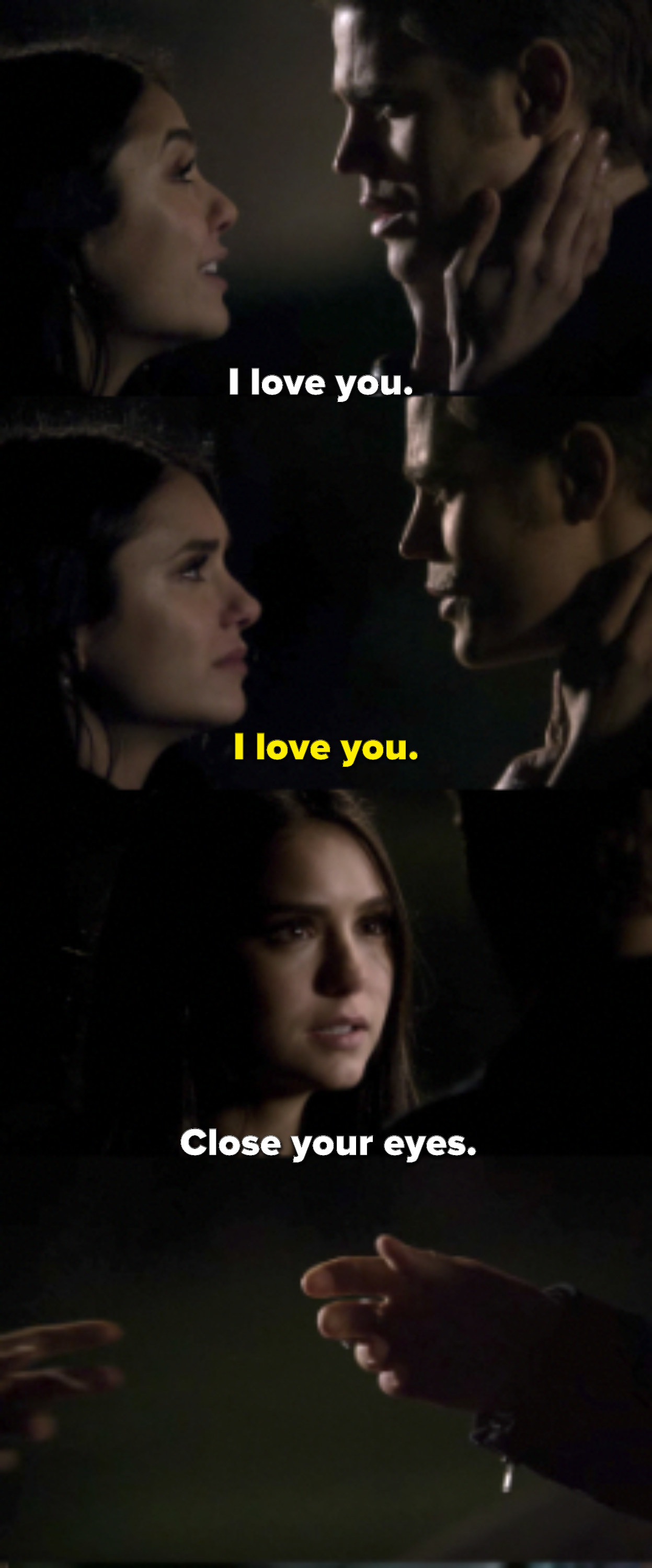 5.
When Emily found out that Naomi had cheated on her on Skins:

7.
When James tried to save Alyssa by running away on The End of the F***ing World:

8.
When Allison told Scott that she loved him, then died in his arms on Teen Wolf:

9.
And when Marissa died in Ryan's arms on The O.C.:
10.
When Artie called Brittany stupid on Glee: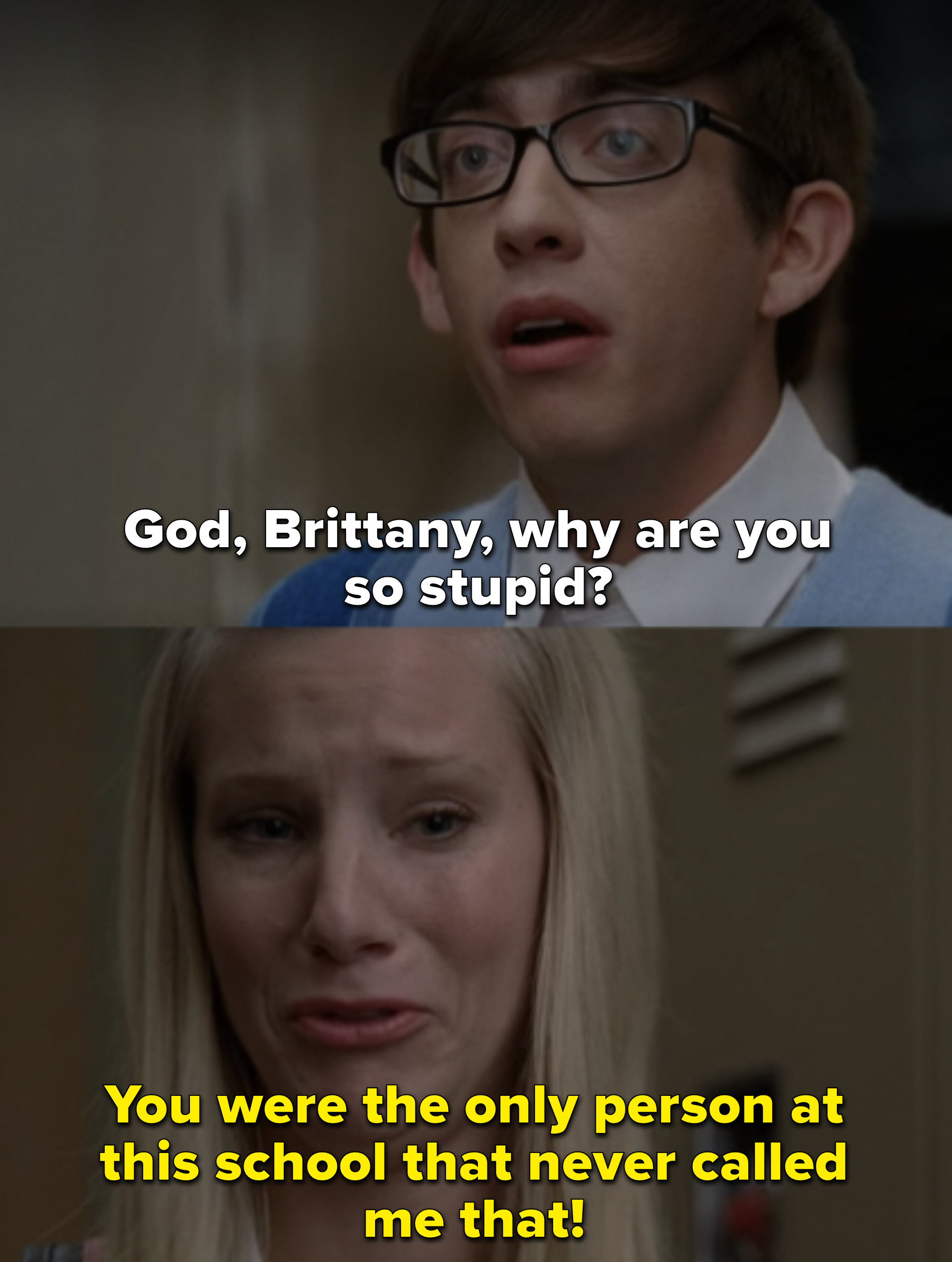 11.
When Blair told Chuck that she didn't love him anymore and gave him his ring back on Gossip Girl: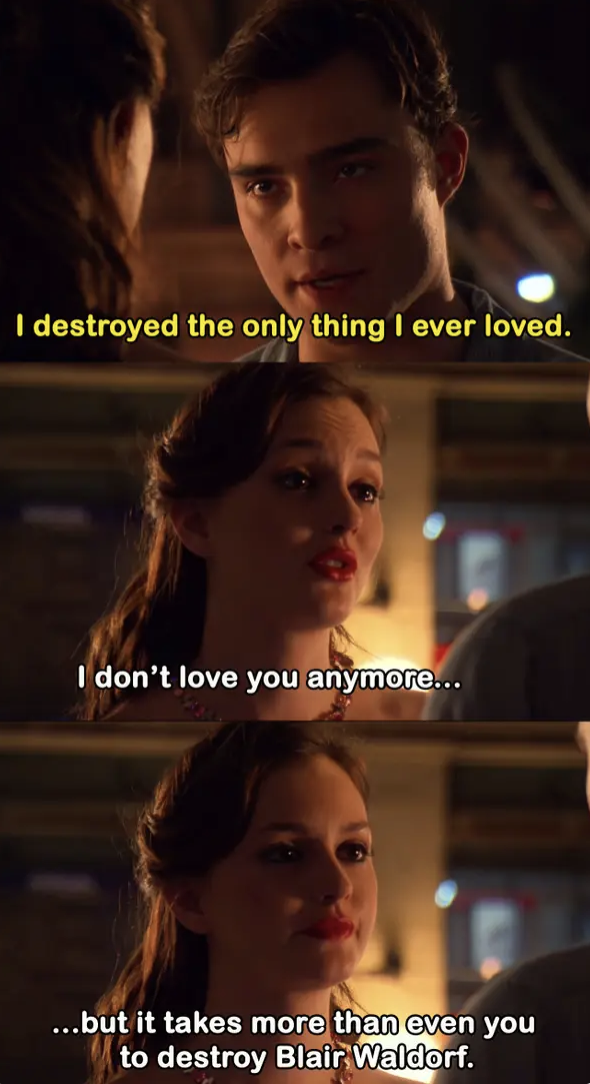 12.
When Effy told Freddie at the hospital that she loved him on Skins: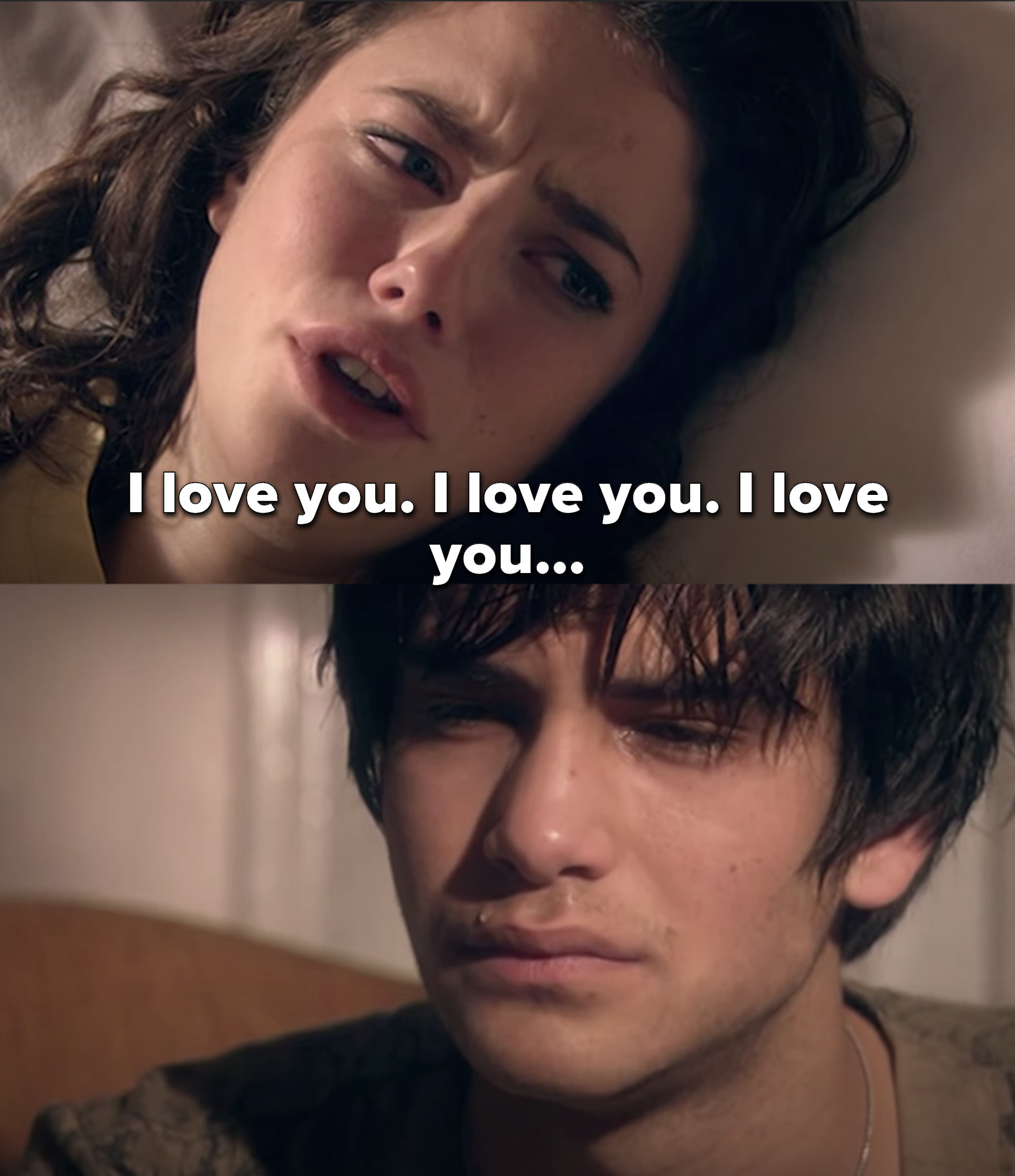 13.
When Jessica told Justin that she never wanted to see him again on 13 Reasons Why: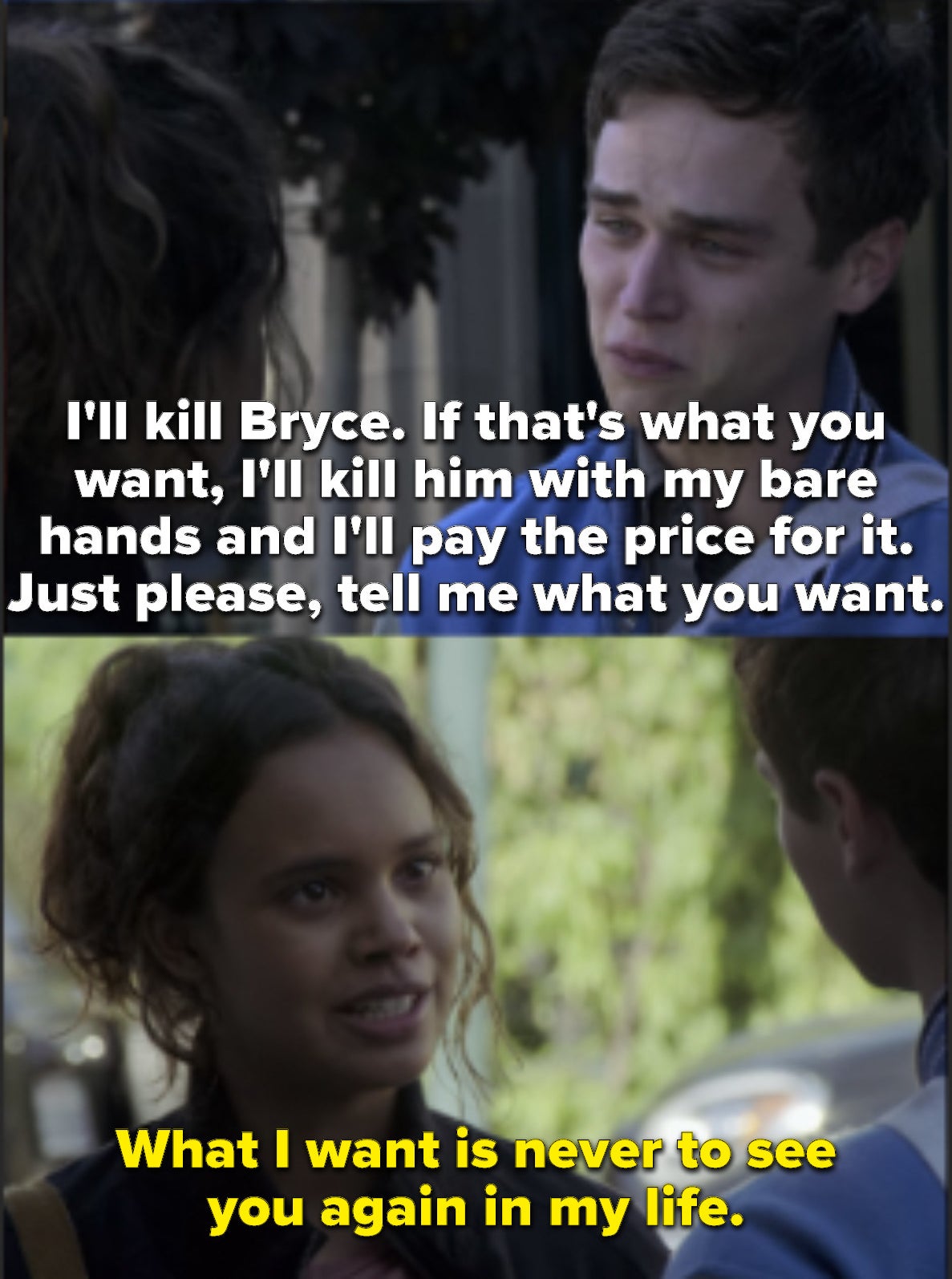 14.
When Lydia forgot Stiles after he told her he loved her on Teen Wolf:

15.
When Hannah pushed Clay away and Clay let her on 13 Reasons Why: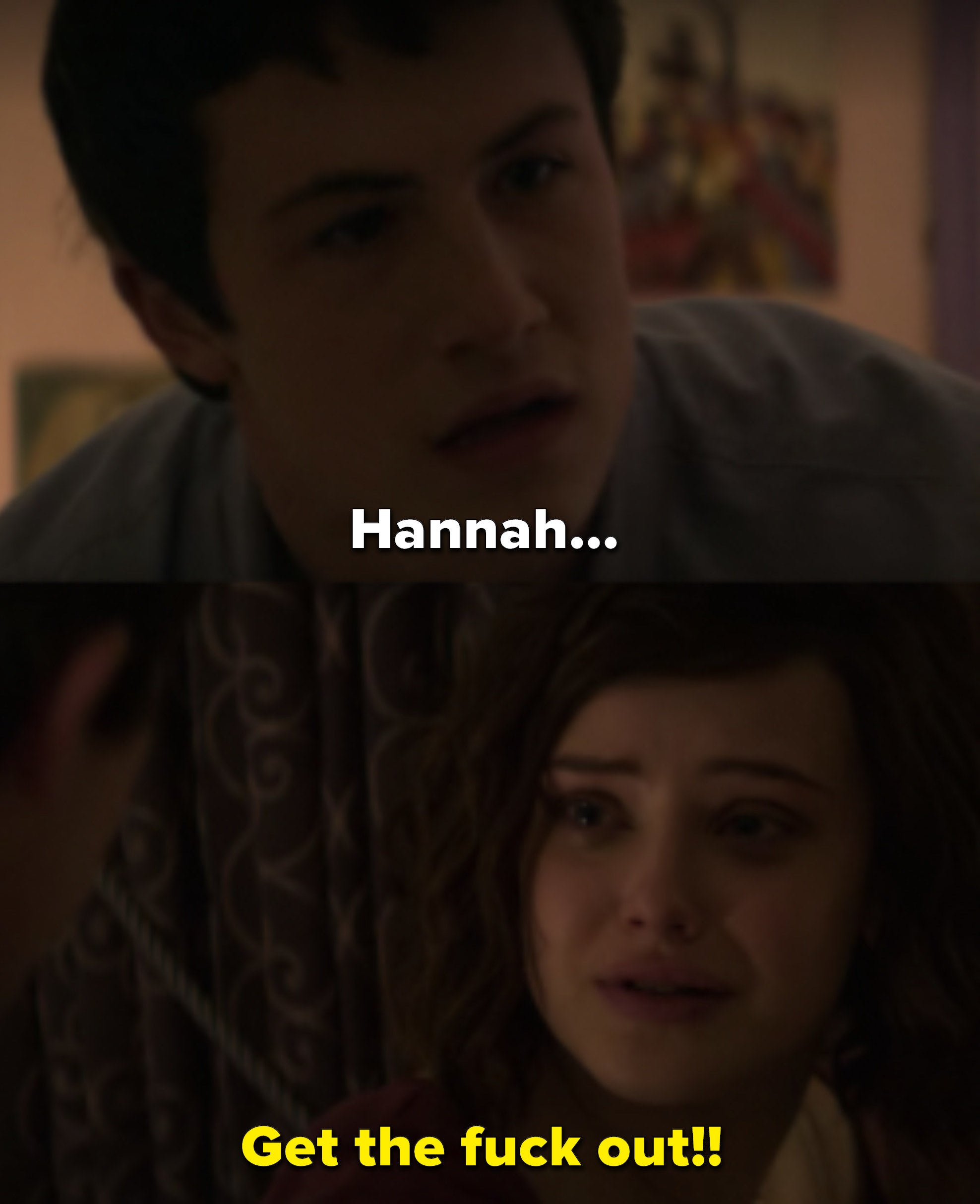 16.
When Sid asked why Cassie left on Skins: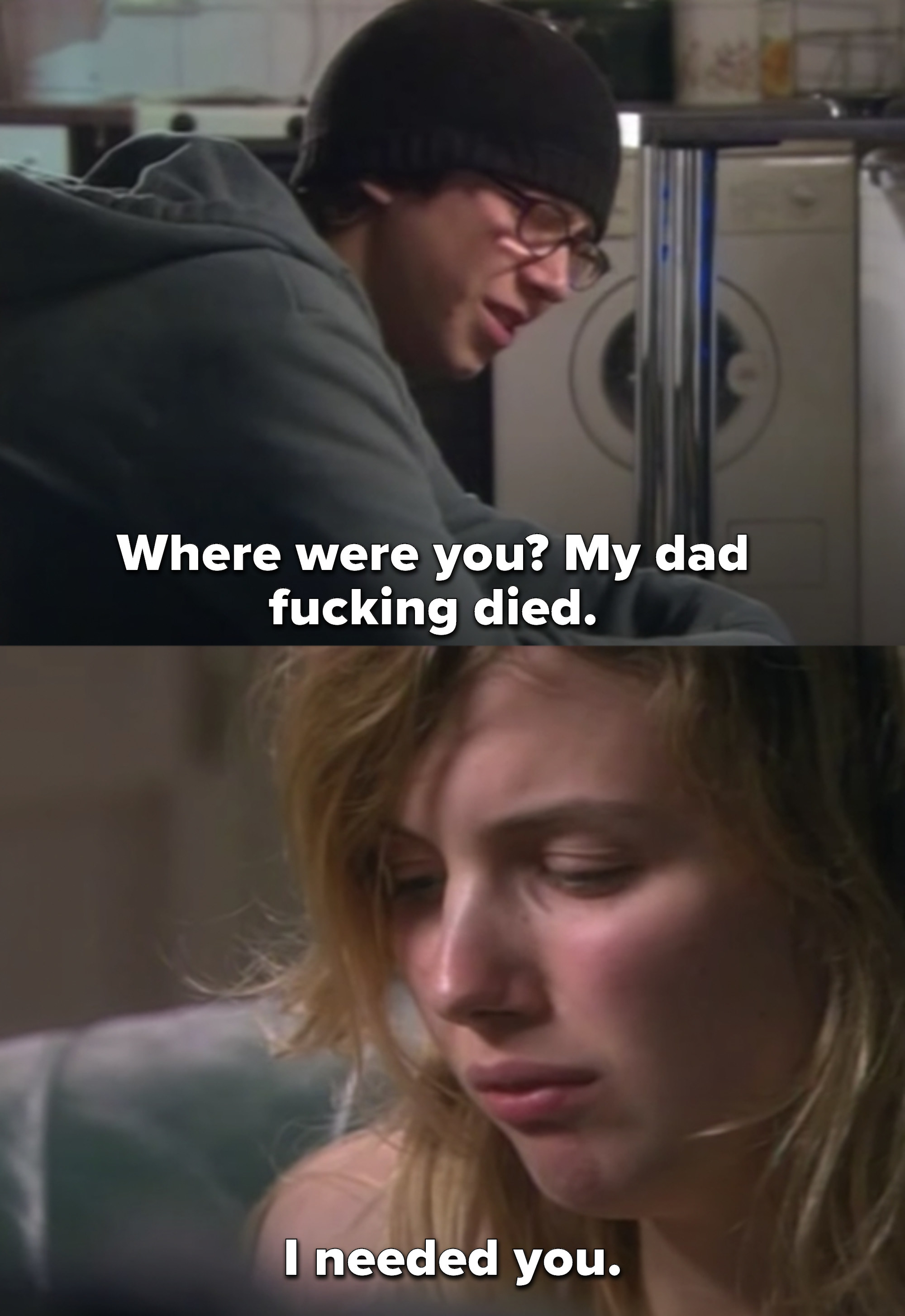 17.
When Archie left town and broke up with Veronica on Riverdale: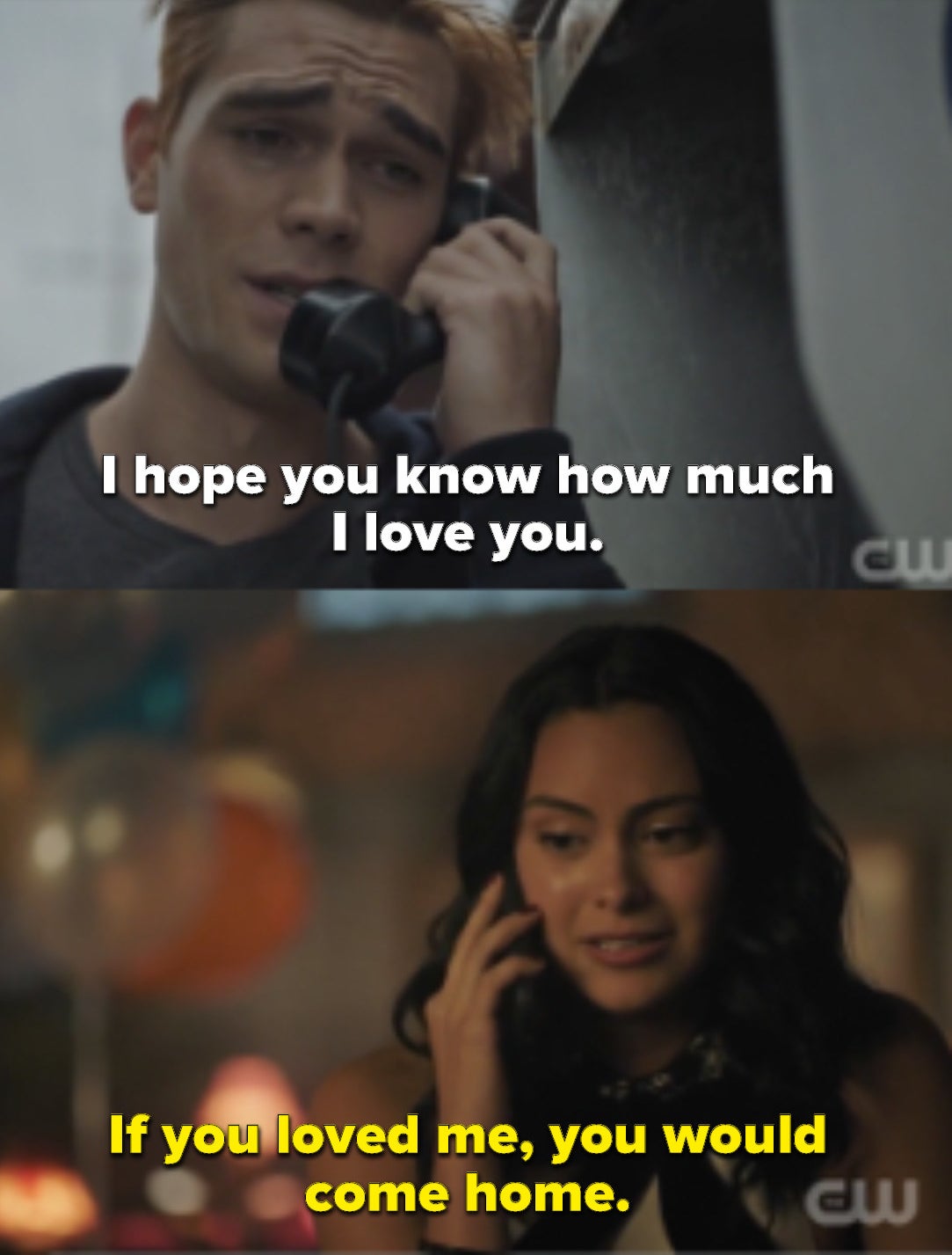 18.
When Kurt found out that Blaine had cheated on him on Glee: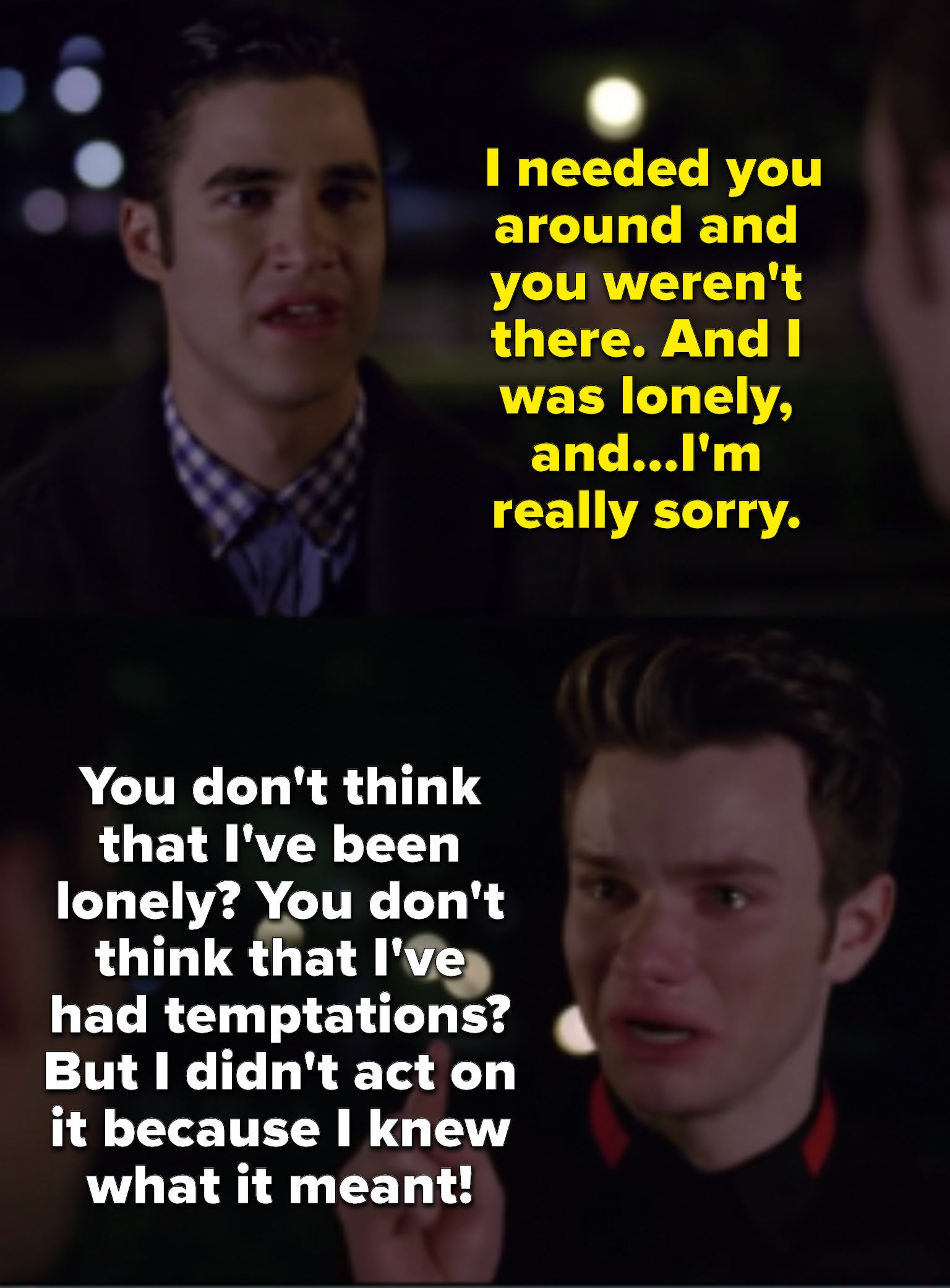 19.
When Elena found out that Damon had died and his ghost said goodbye on The Vampire Diaries:
20.
When Jal gave Chris a lucky coin before his surgery on Skins:
22.
When Elena and Damon shared one last dance when she was put in a coma on The Vampire Diaries:
23.
When Blair broke up with Chuck after he tried to trick her into sleeping with Jack to save his hotel on Gossip Girl:

24.
When Caroline thought that Tyler was dying (though this later turned out to be Klaus in disguise) on The Vampire Diaries: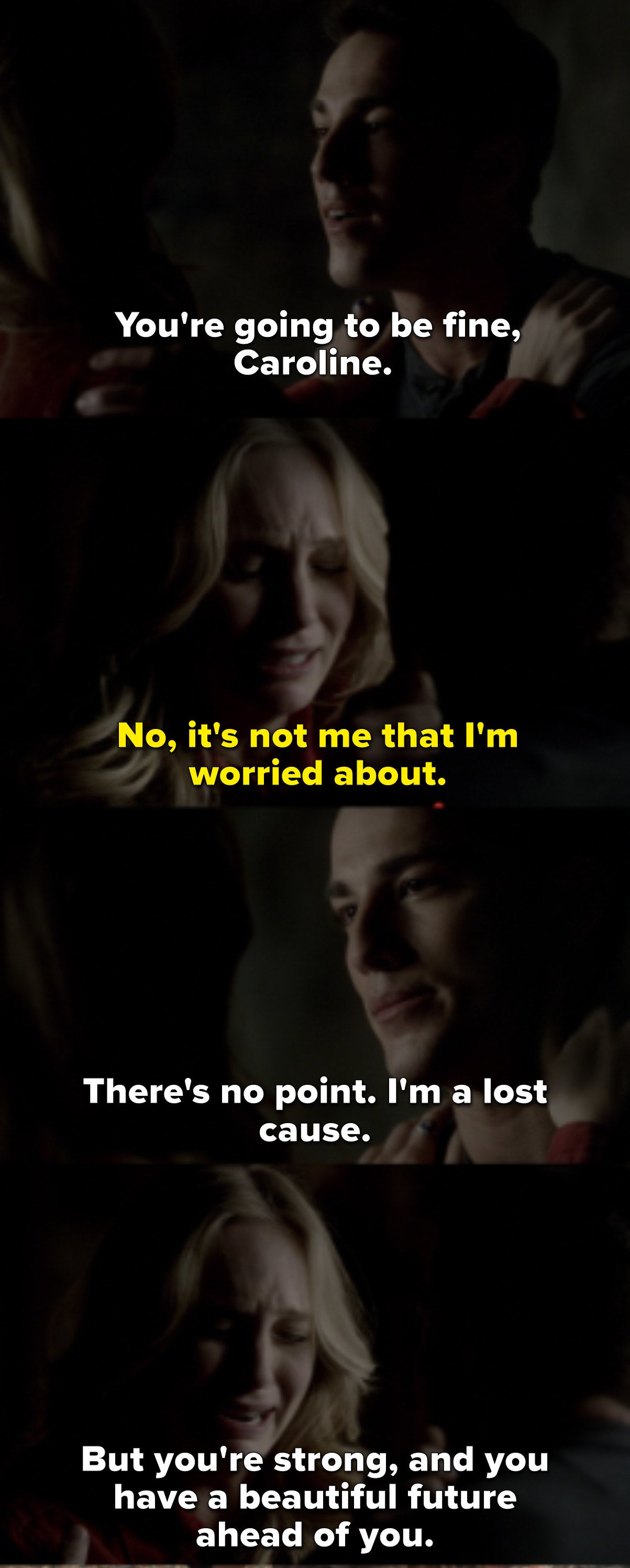 25.
When Ali lied to the cops and her friends, and Emily decided that she was done with her, on Pretty Little Liars:

26.
And finally, when Serena and Dan broke up and danced together one last time on Gossip Girl: