First, let's get ya up to speed: This morning, the Jerusalem Post published an article in which the former head of Israel's space security program, Haim Eshed, claimed that aliens exist and have been in contact with not only Israel, but also the US.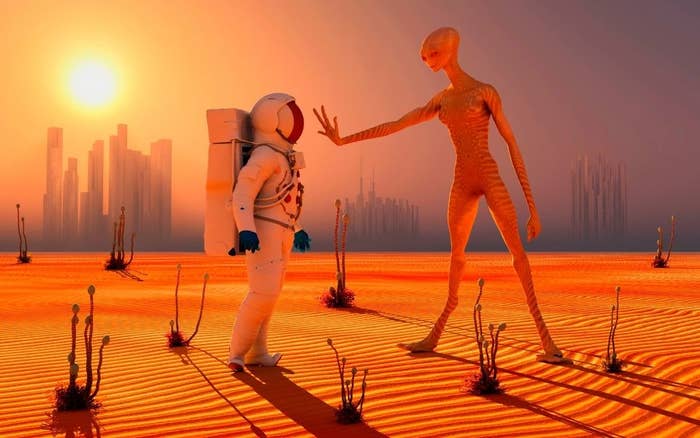 He talked about the existence of a "Galactic Federation" and said there is an underground base on Mars with both American and alien representatives. He also stated that President Trump knows about aliens, and was about to tell the world — but that the aliens stopped him because they think the human race needs to evolve more before they're ready for this news.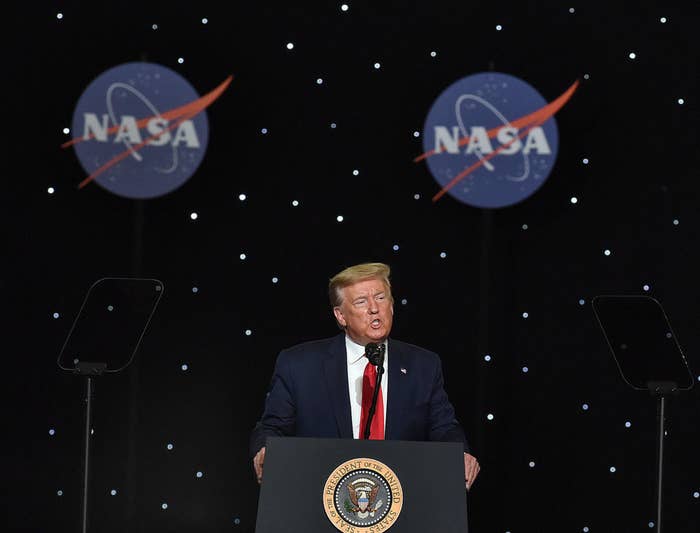 Well, you already KNOW Twitter had a field day with this claim, especially the part about aliens allegedly not wanting us to know about them...because, honestly, fair. Anyway, here are some of the best jokes and reactions to the whole situation:
1.
A lot of people joked about what aliens must think of us:
2.
And their unwillingness to let us join their Federation:
3.
And even their disappointment with us:
4.
And how they're probably, in general, unimpressed by us:
5.
Heck, maybe even DISGUSTED:
6.
In particular, people felt bad for whatever alien is in charge of monitoring us:
7.
Someone imagined how an entry interview for the Federation might go:
8.
A lot of people were ready to be taken away:
9.
Even, some might say, desperate to be taken away:
10.
But most people knew what the answer would be:
11.
Which, of course, was a huge disappointment:
12.
Some people were just thirsty:
13.
Which is probably yet ANOTHER reason why the aliens want nothing to do with us:
14.
Of course, there were all the Star Wars references:
15.
Like...maybe TOO many Star Wars references:
16.
Some people worried about the aliens being upset with Eshed for leaking news of their existence:
17.
There was, as always, a perfect opportunity for a John Mulaney meme:
18.
And this classic meme made a comeback:
19.
Some people referenced the fact that we've been joking about aliens all year:
20.
Some people were coming up with creative ways to save us using our Disney knowledge:
21.
Some people just loved what was arguably the best part of the article:
22.
Even George Takei was like 👀:
23.
So, uh, yeah...with only three weeks left of 2020, maybe let's just STOP ASKING "What's next?":
So...what do you think about the "Galactic Federation"? Share your feelings in the comments below! Also, be sure to click through and follow your fave creators on Twitter to make your timeline a more fun place to be!!!