Our threshold for what we find funny is definitely lower when we're younger, meaning kids shows are often full of jokes that adults might not find that funny. But other jokes and scenes are still just as funny as they were when we were 8.
Here are 23 hilarious moments from PBS, Disney Channel, and Nickelodeon that have truly held up!
1.
When Josh accidentally hit his icon Oprah with a car on Drake and Josh and took it out on Drake: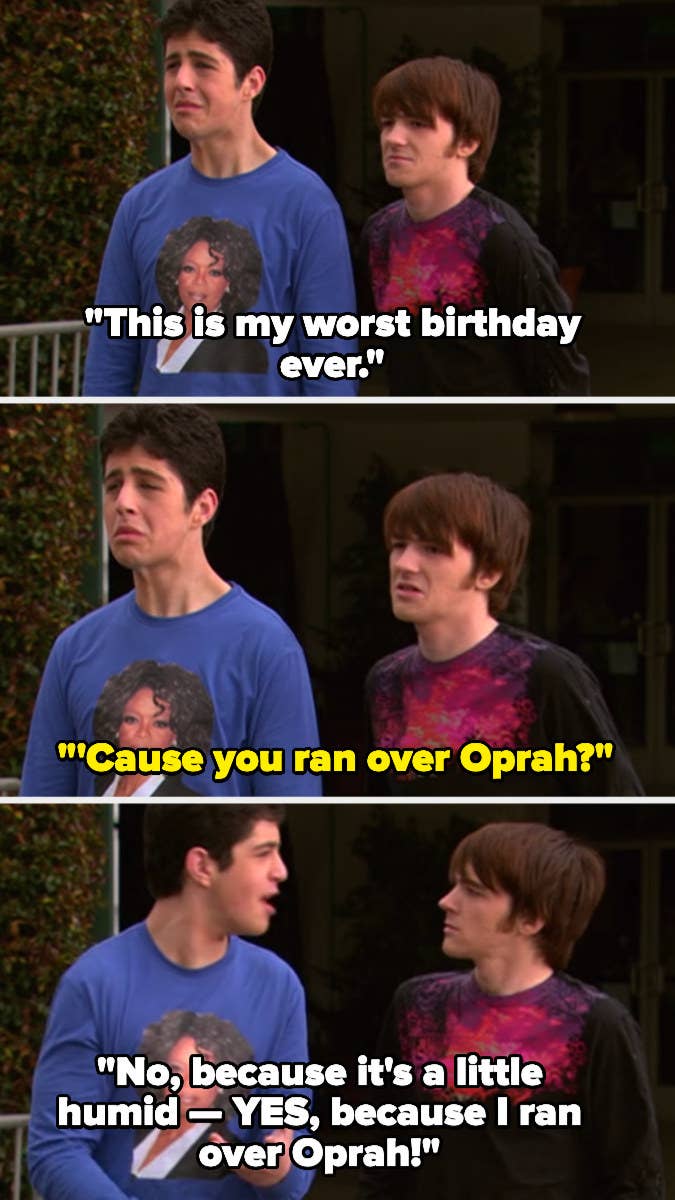 2.
When Cody tried to dye his hair auburn on The Suite Life of Zack & Cody and Zack had the perfect response ready: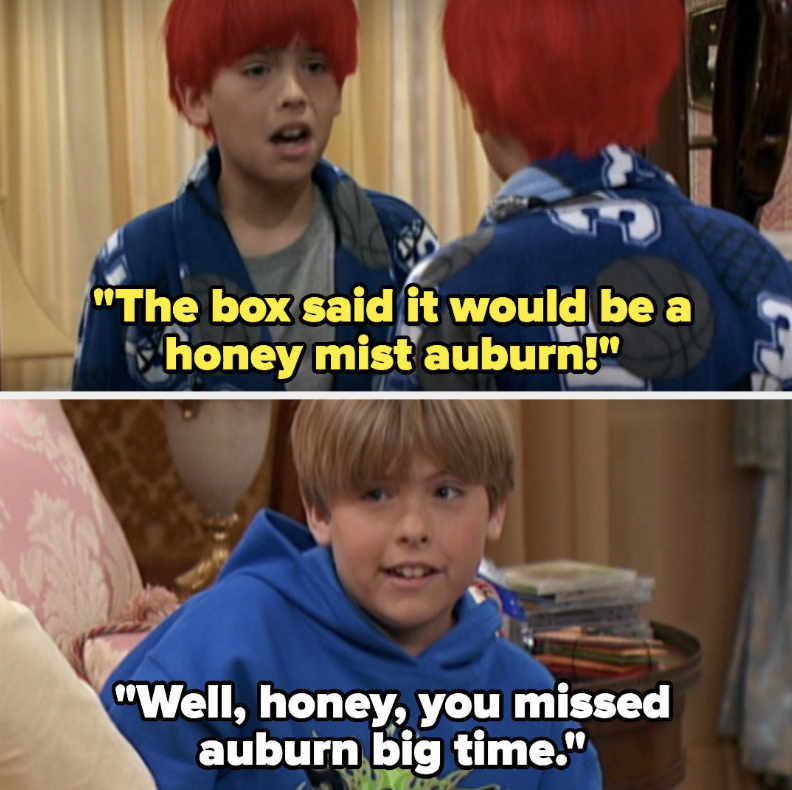 3.
When Lizzie decided to be a little blunt with Kate on Lizzie McGuire: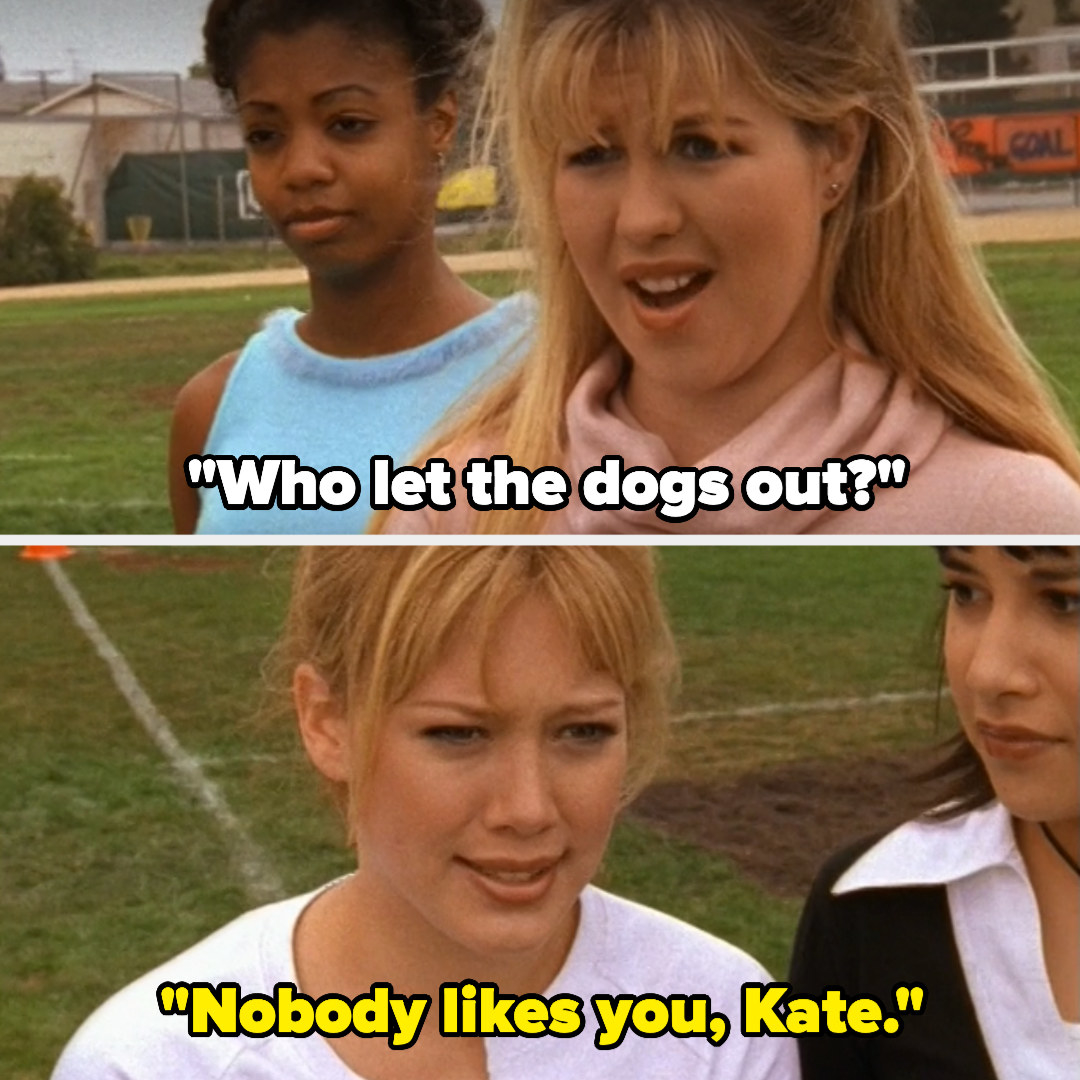 4.
And so did D.W. when it came to Francine on Arthur: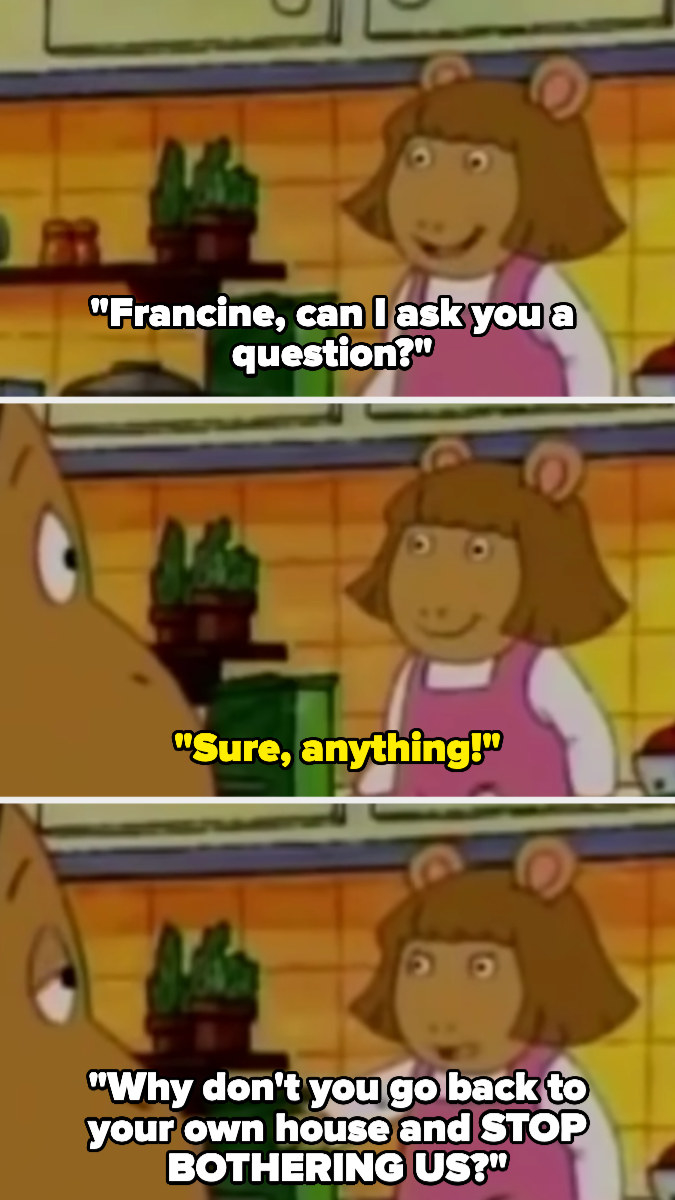 5.
And when Jade had her best insult yet on Victorious: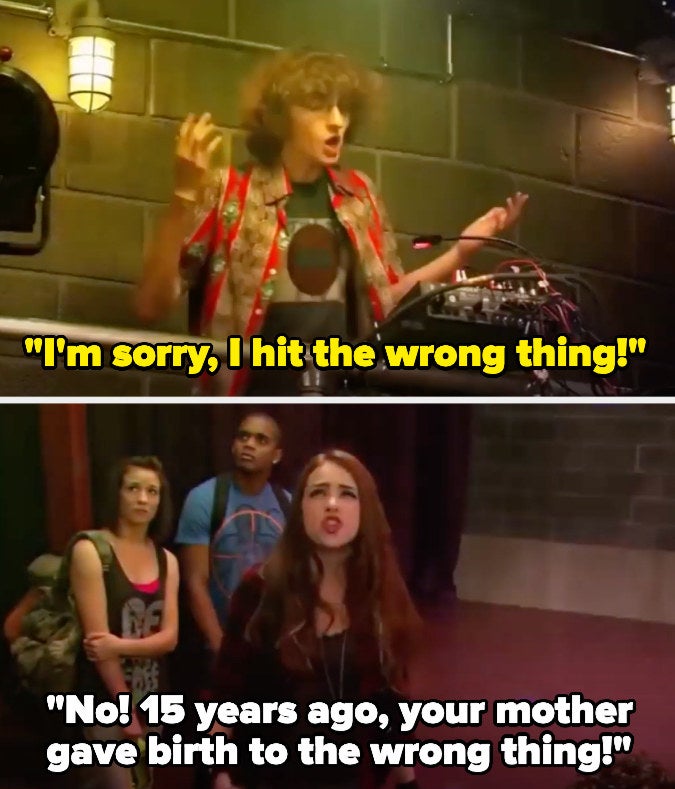 6.
When Candace was in shock and Ferb and Baljeet turned it into a beatbox rap on Phineas and Ferb: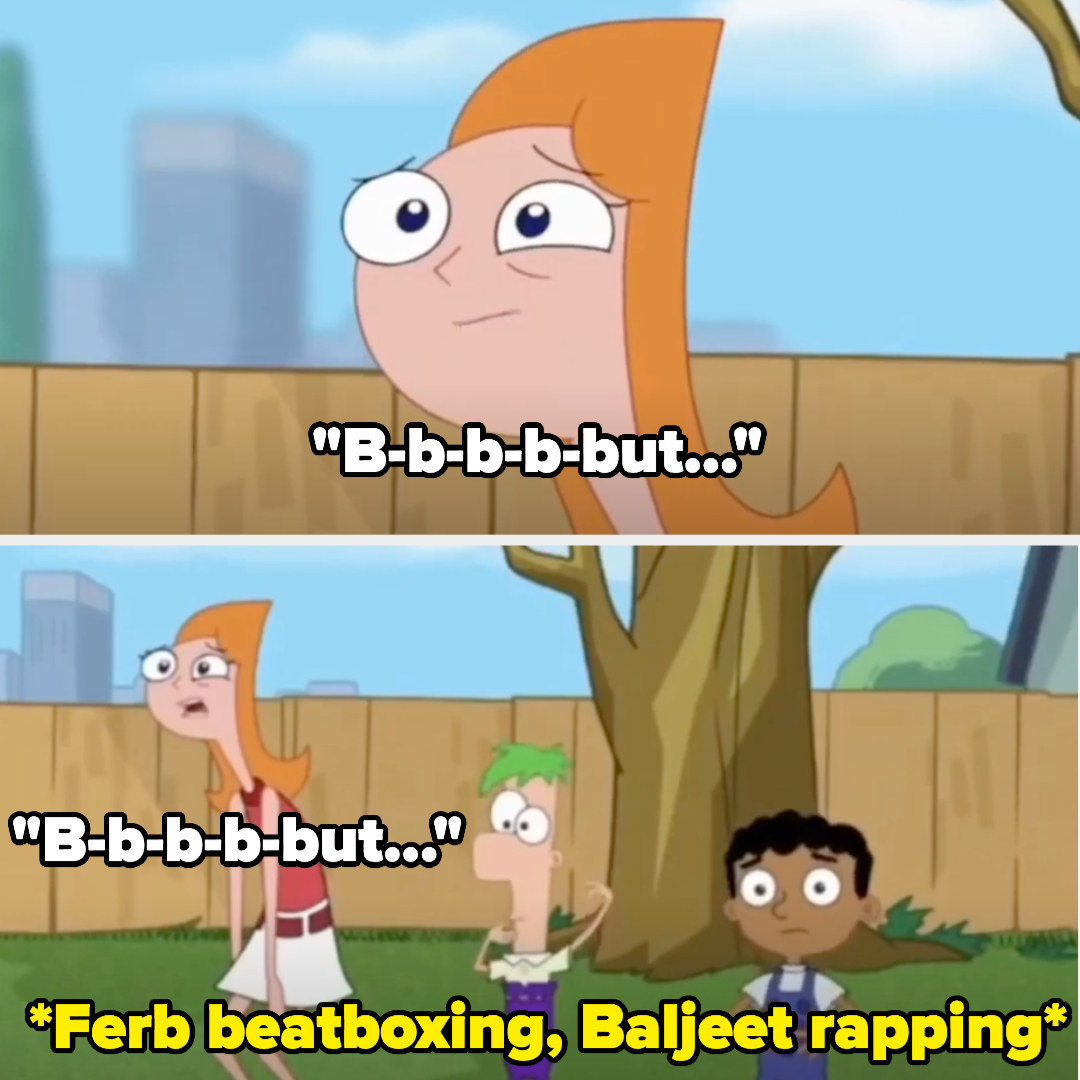 7.
When Steve got a little frustrated with Dora on Drake and Josh: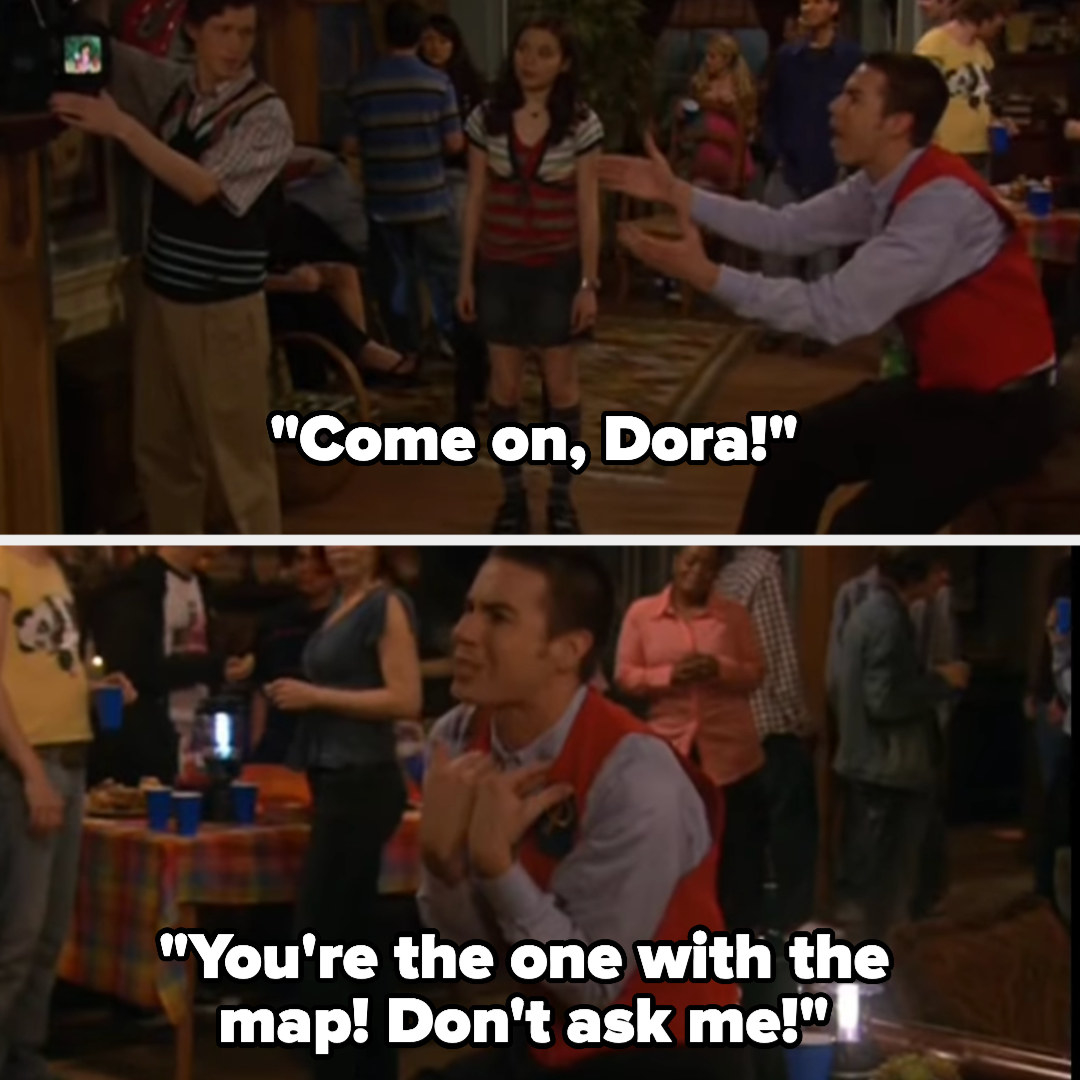 8.
On Avatar: The Last Airbender, when Sokka decided to share his heartbreak and Zuko panicked and went for this response: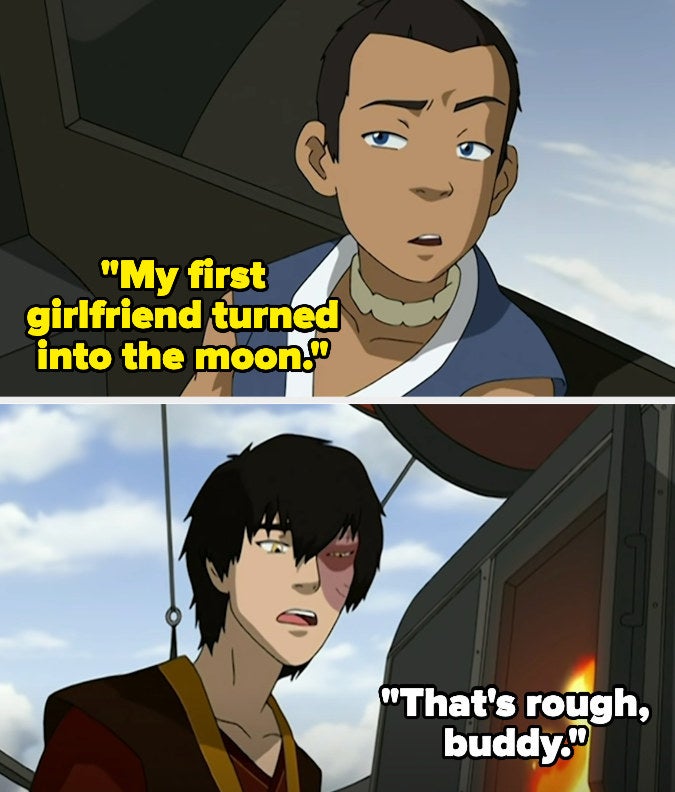 9.
In High School Musical, when Chad told Troy that if he sang in musicals, he'd end up in his mom's refrigerator:

10.
When Cody *perfectly* imitated Raven's vision face in That's So Suite Life of Hannah Montana:
11.
And when Esteban perfectly imitated Mr. Moseby on The Suite Life of Zack & Cody:
12.
When Peppa got frustrated she couldn't whistle in Peppa Pig and literally hung up on her friend:

13.
When the delivery person was not here for Josh's kind words on Drake and Josh: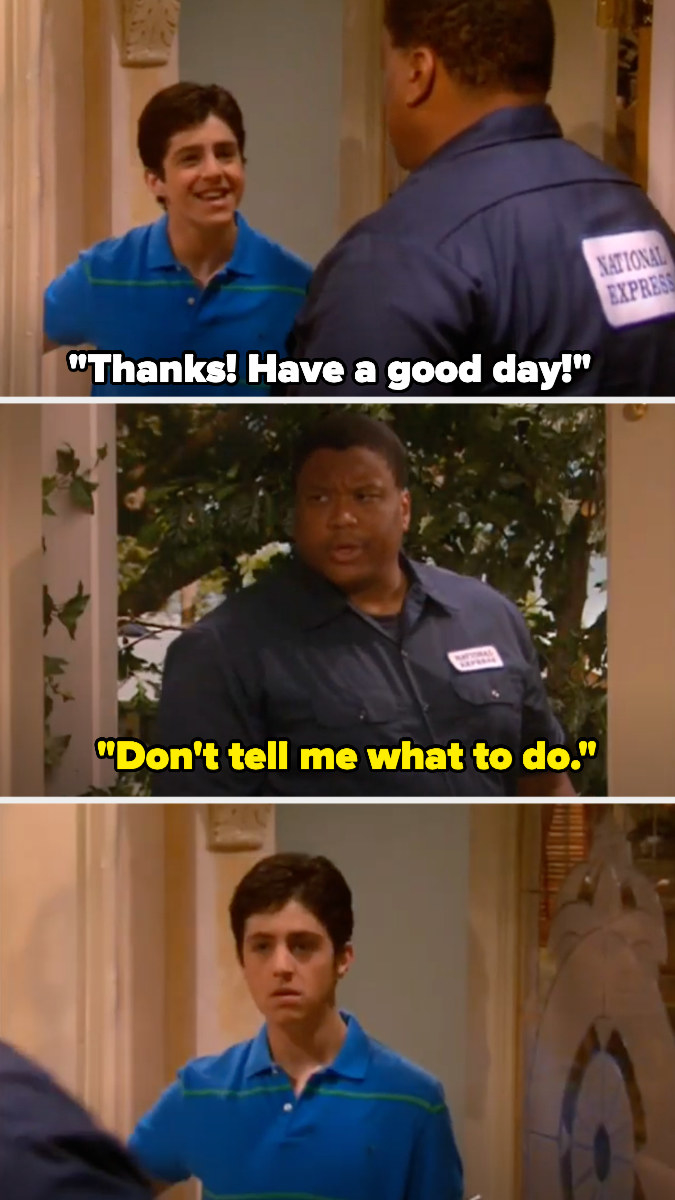 14.
When Raven thought Chelsea and Eddie were a couple, but really they were just salsa dancing together in That's So Raven: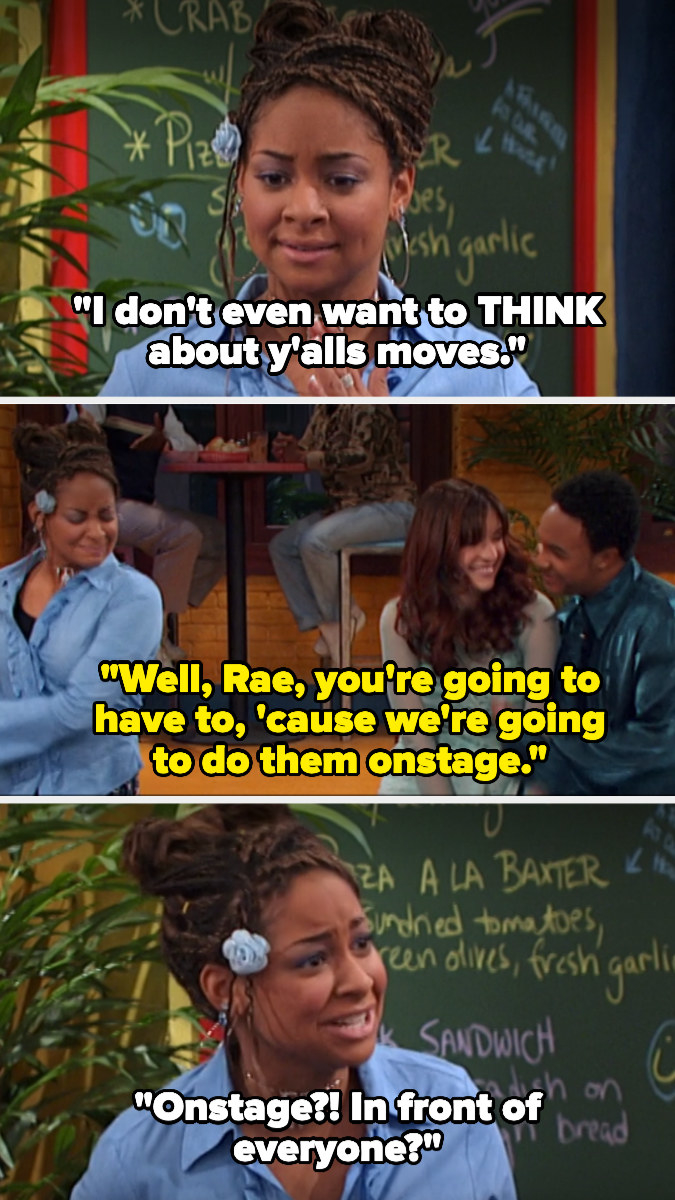 15.
When Mr. Moseby was absolutely DONE with London while teaching her how to drive on The Suite Life of Zack & Cody:

16.
When Drake forgot to cut the door in the treehouse in Drake and Josh:

17.
When two students did this weird interpretive song and dance version of "What I've Been Looking For" in High School Musical: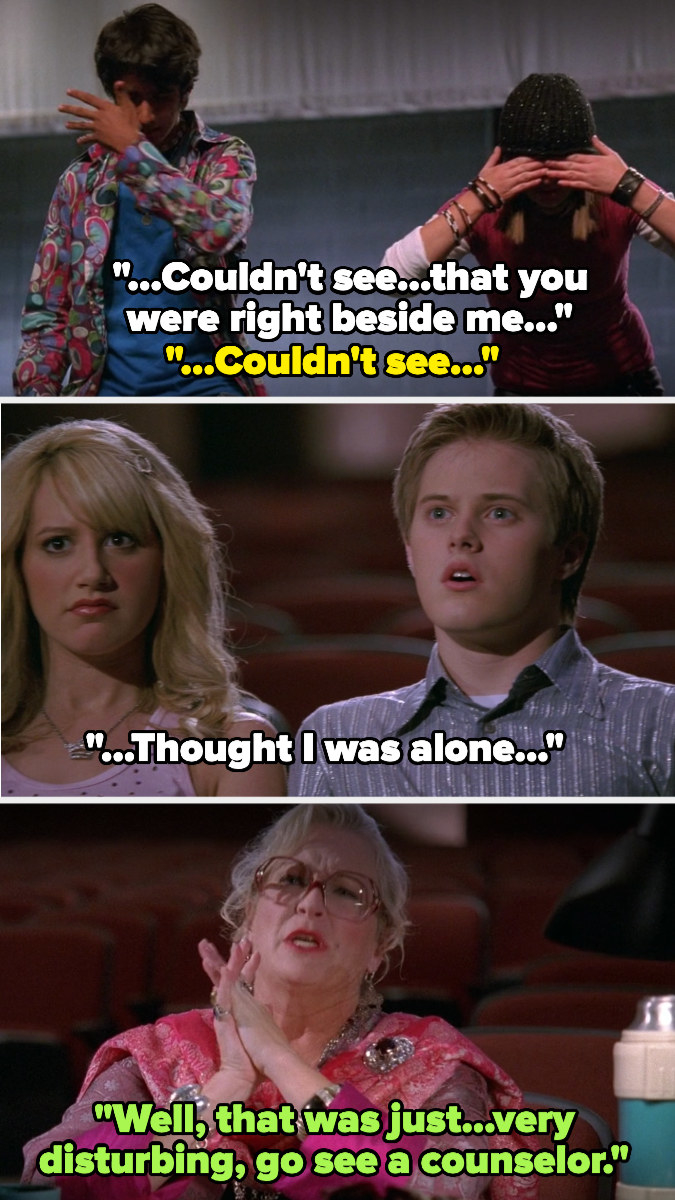 18.
When SpongeBob and Patrick were still in their "Goofy Goober Rock" costumes after the song in The SpongeBob SquarePants Movie: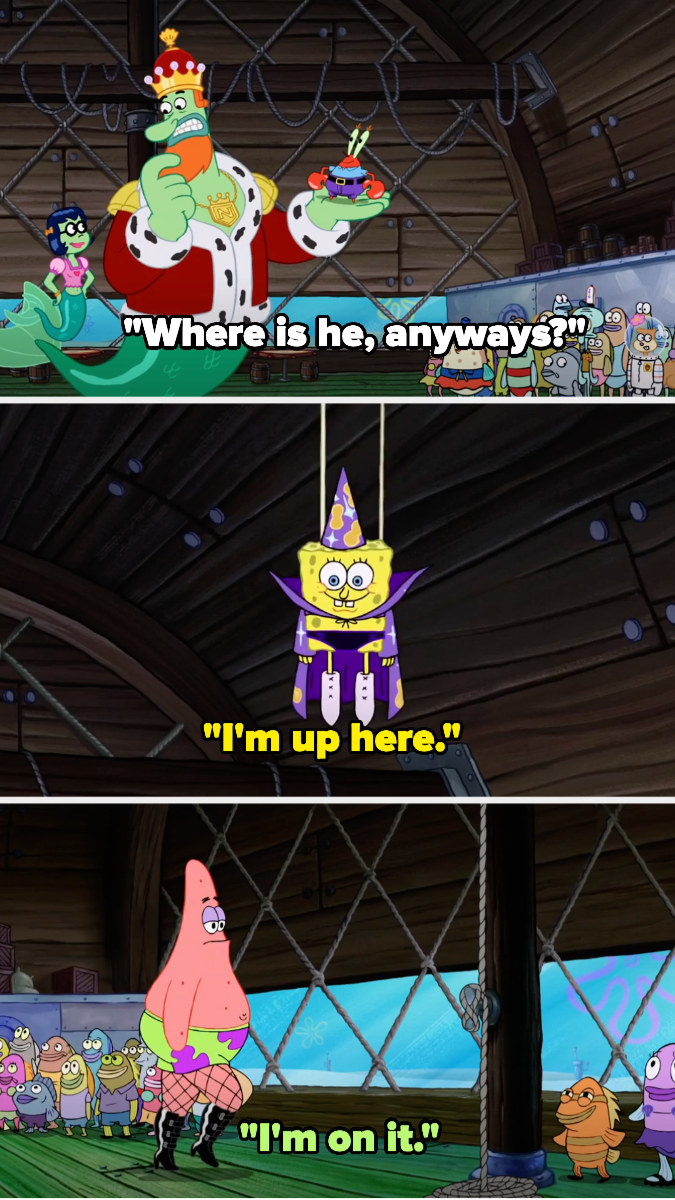 19.
When Sokka was tripping major balls on cactus juice in Avatar: The Last Airbender: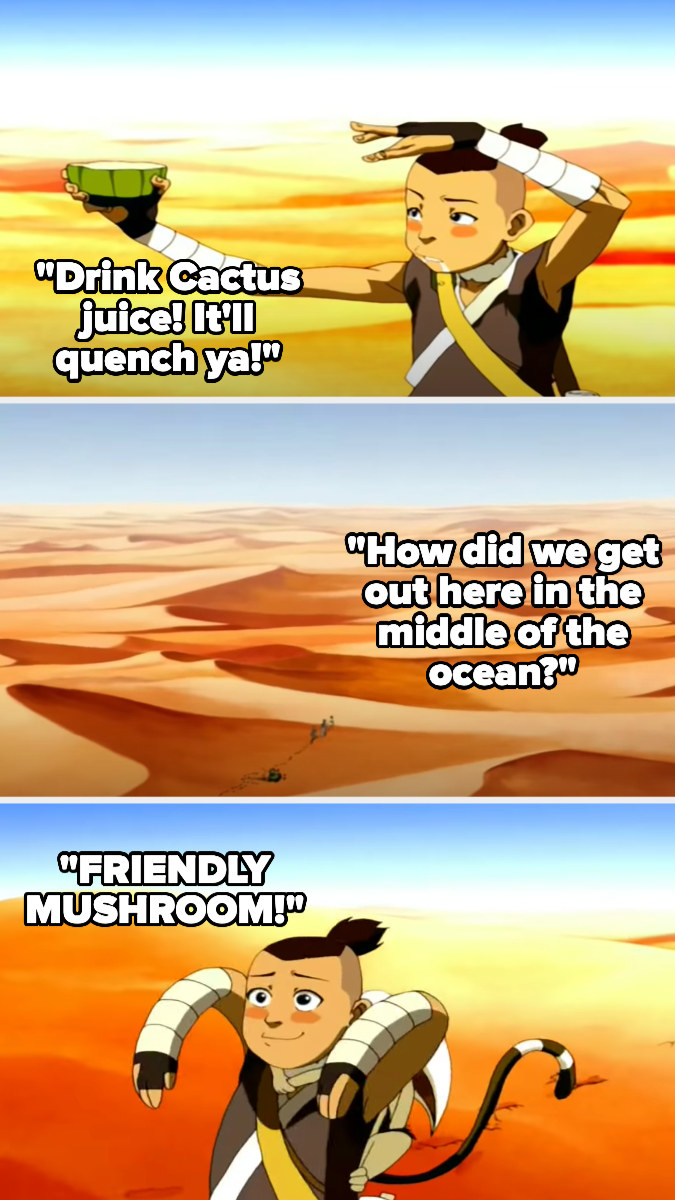 20.
When London just wanted to be included when everyone was excited to see each other near the end of The Suite Life Movie:

21.
When Arthur's dad was absolutely savage to his own son in Arthur: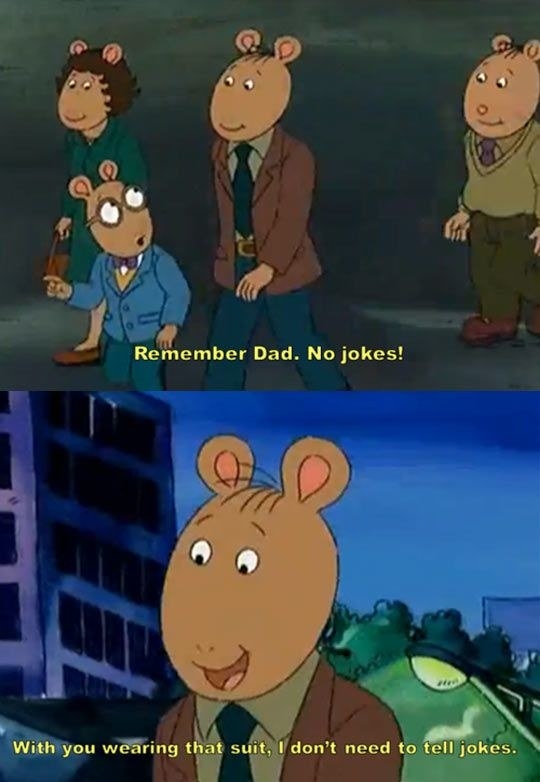 22.
When London wasn't *quite* there for Cody when he was freaked out and tried to jump into her arms on The Suite Life of Zack & Cody: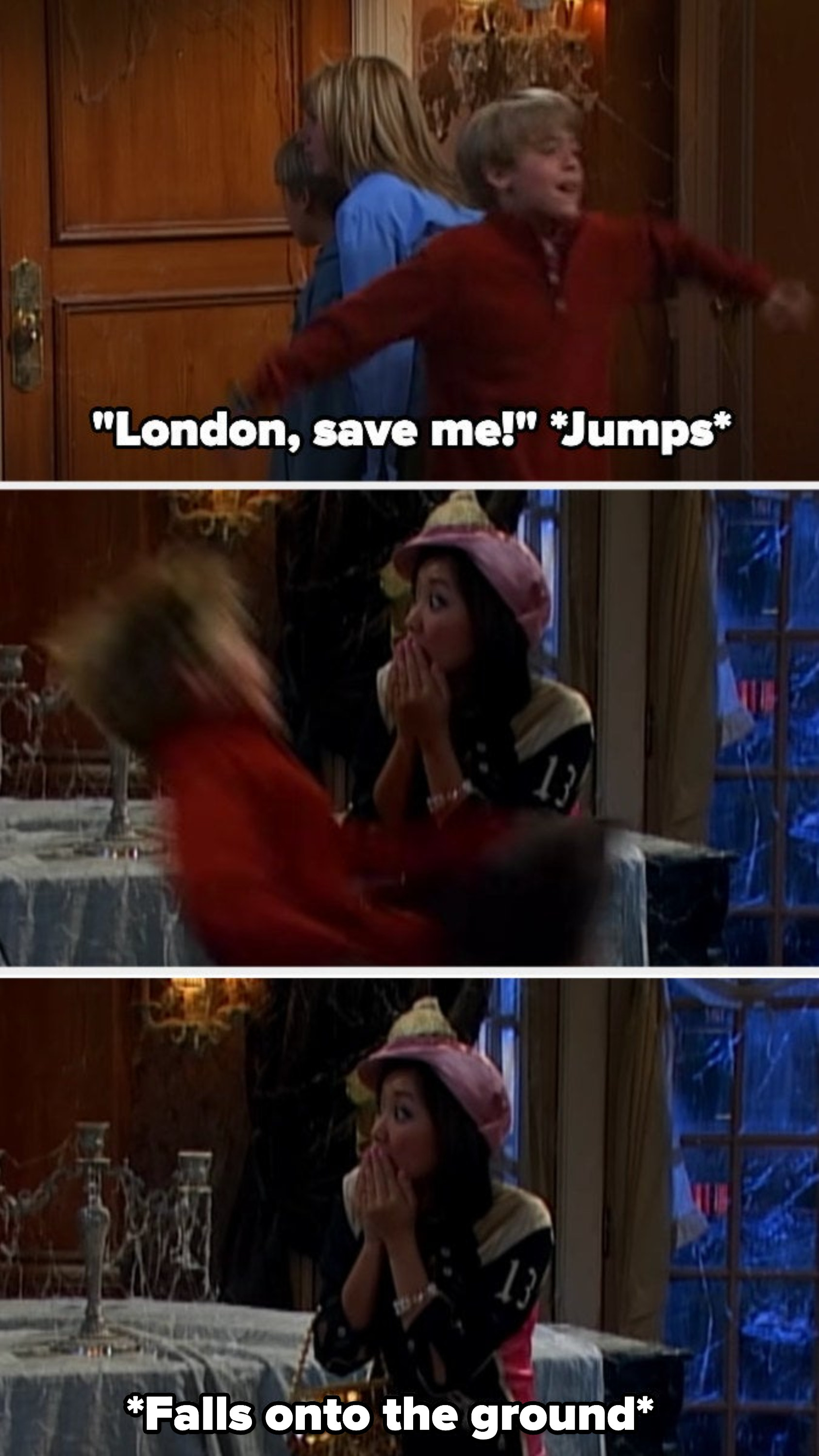 23.
And finally, the whole play the gang watched about themselves in Avatar: The Last Airbender, but especially when they poked fun at the show's own lack of clarity on Jet's fate: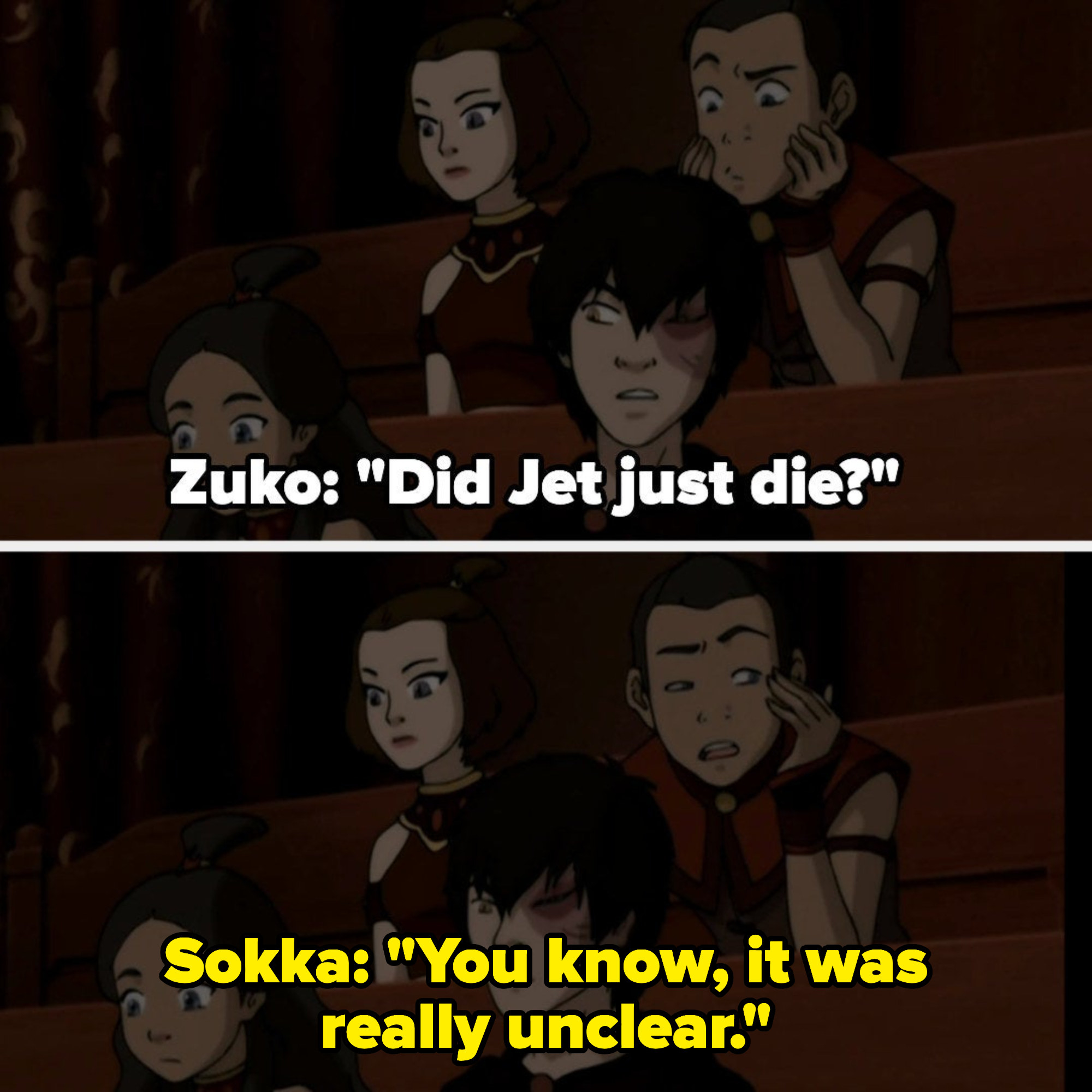 Are there any we missed? Let us know in the comments!