26 "Austin Powers" Scenes That Still Make Me Laugh Even Though They're Insanely Stupid
"In the spring we'd make meat helmets."
Maybe I have the mind of a 14-year-old boy, but I still think the Austin Powers movies are peak comedy.
They're stupid, crass, and sexual, but also filled with a bunch of hilarious puns and quotable moments.
Below, I've compiled 26 moments from the Austin Powers films that still make me laugh after all this time, no matter how stupid they are.
1.
When one of Dr. Evil's minions would answer questions if they were asked three times: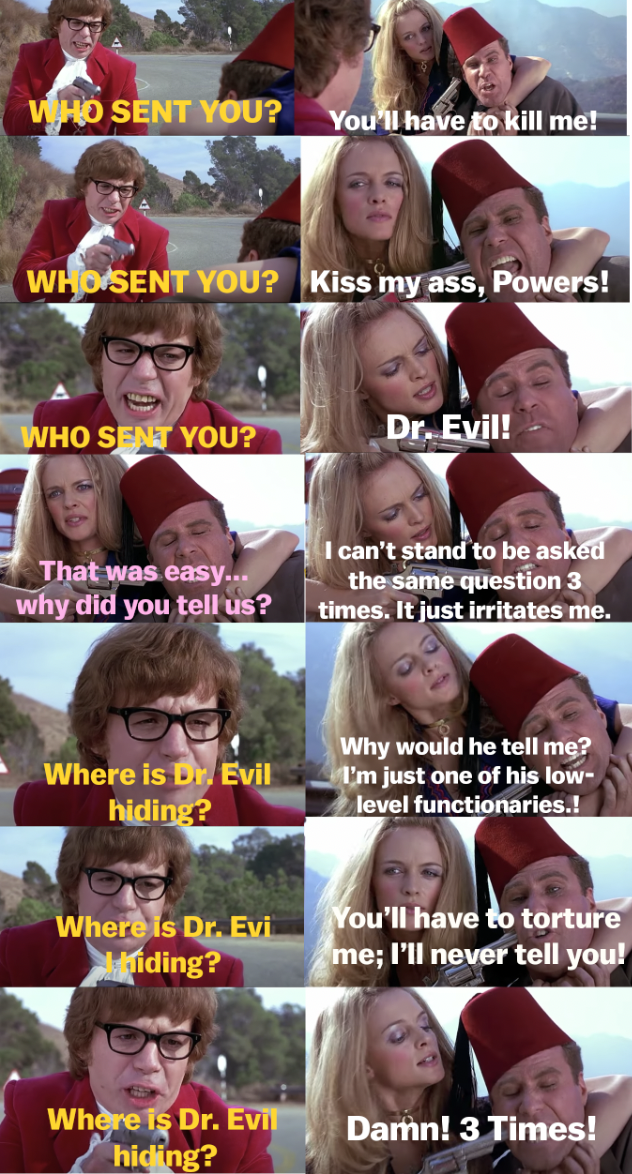 2.
When Dr. Evil and Scott went to a father-son support group and Dr. Evil admitted that he was trying to kill Scott: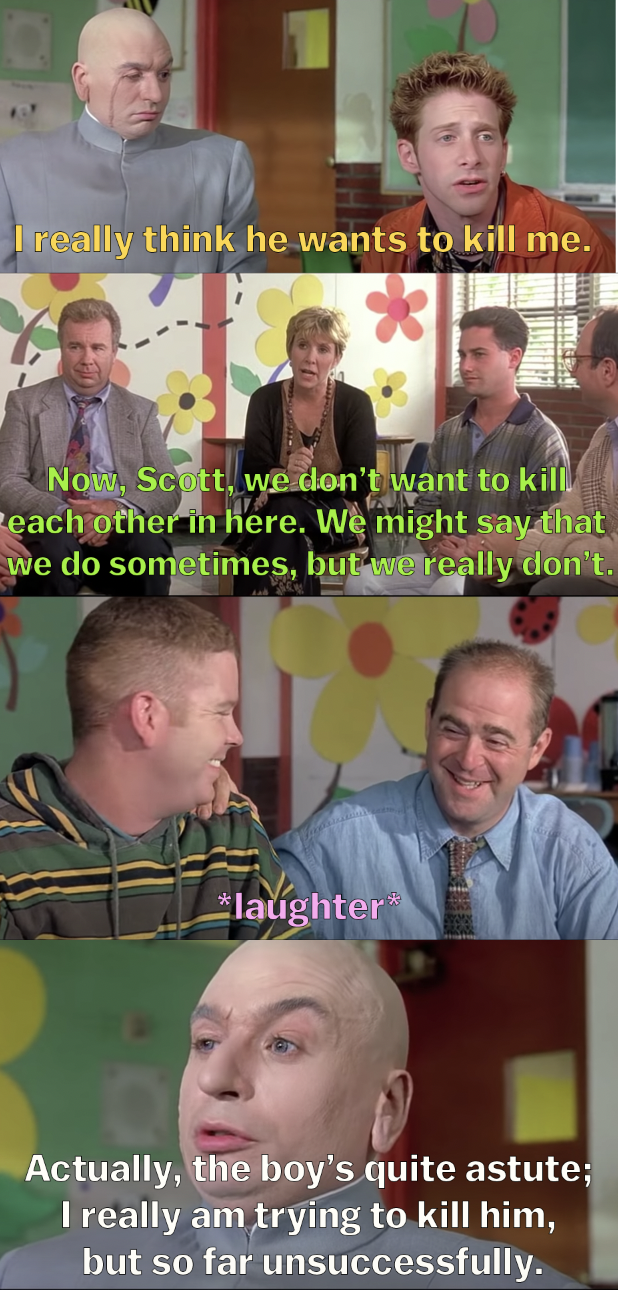 3.
And then the therapist asked Dr. Evil about his childhood and he said it was "typical":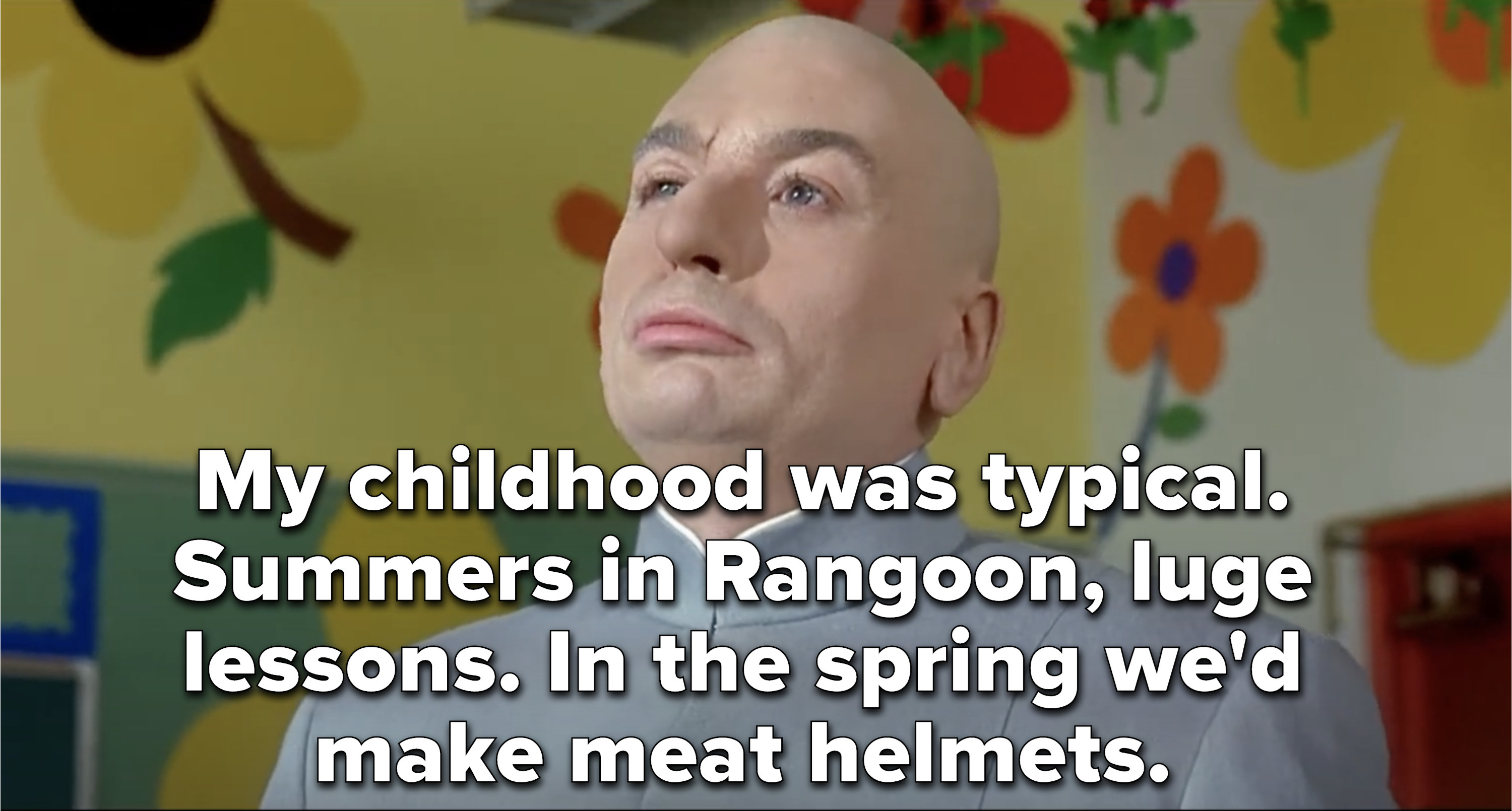 4.
When Dr. Evil and Scott went on Maury and Dr. Evil called Scott "the Diet Coke of evil":
5.
When Dr. Evil got stuck in his rotating chair:
6.
Everything about the "Just the Two of Us" scene:
7.
And the "Hard Knock Life" scene: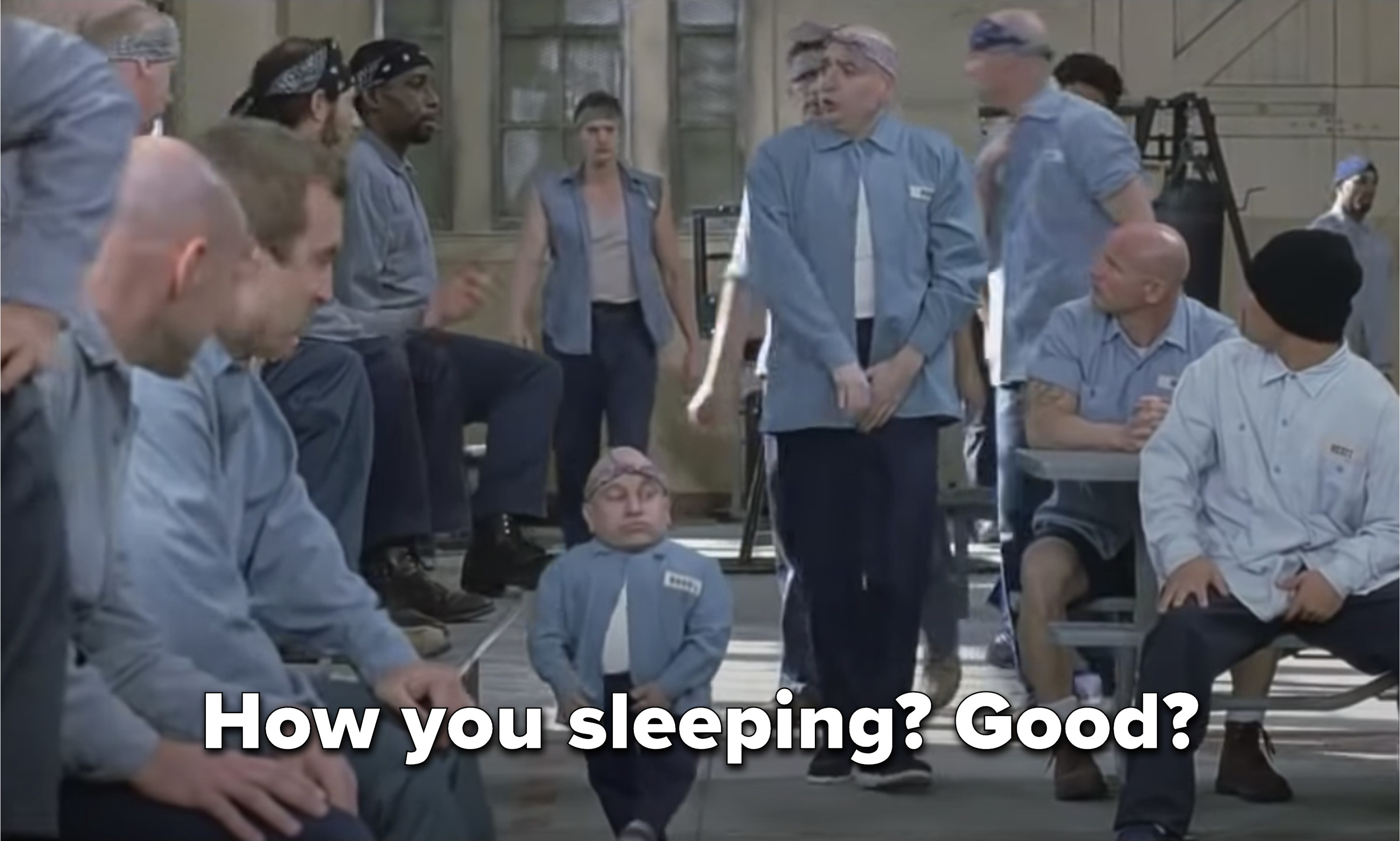 8.
When Dr. Evil was tired of Scott interrupting him, so he kept coming up with new and inventive ways to tell Scott to "zip it":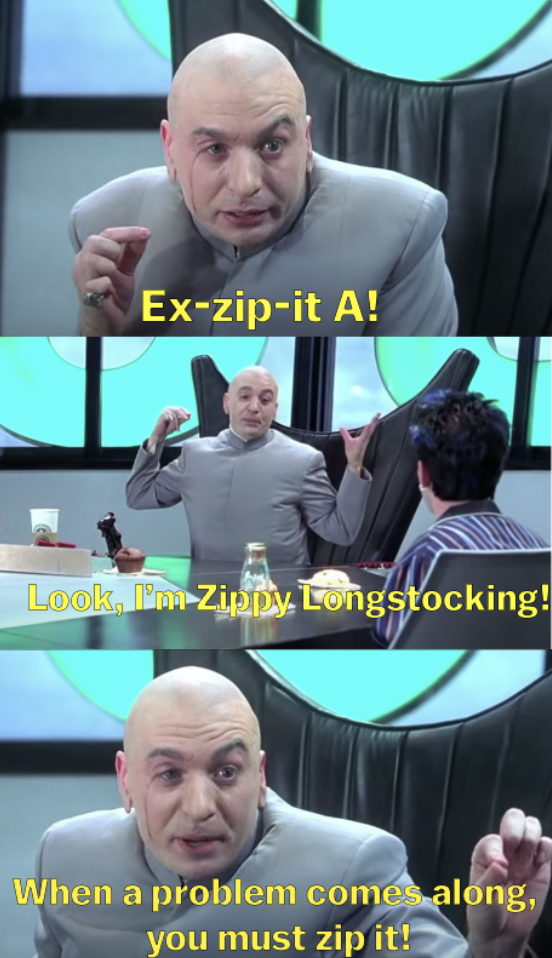 9.
When Austin made this A+ pun: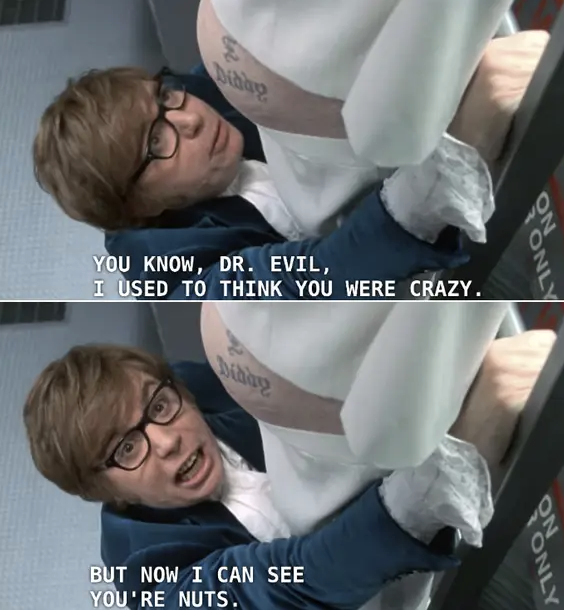 10.
When Austin was attacked in a toilet stall and the guy in the stall next to him thought he was just going to the bathroom: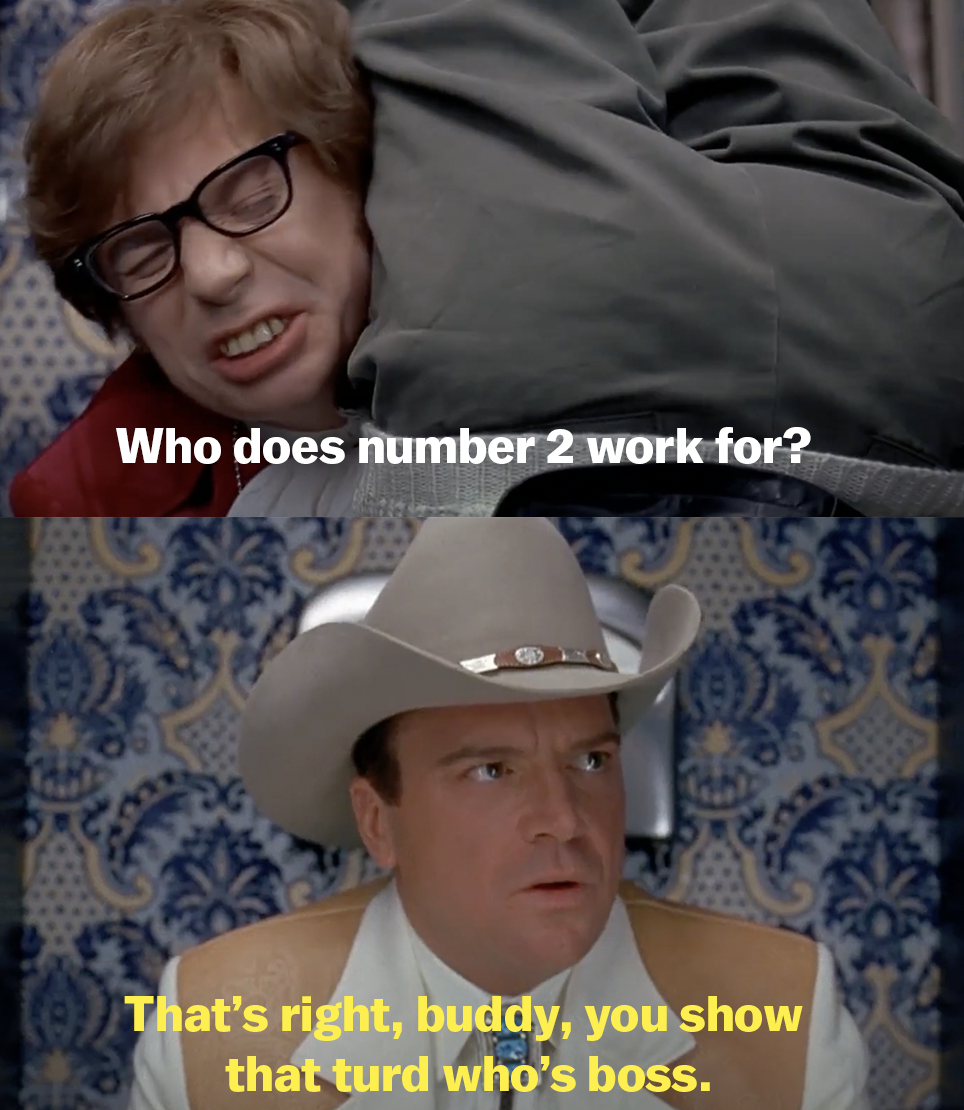 11.
When Dr. Evil's rocket launched and everyone kept trying to say what it looked like: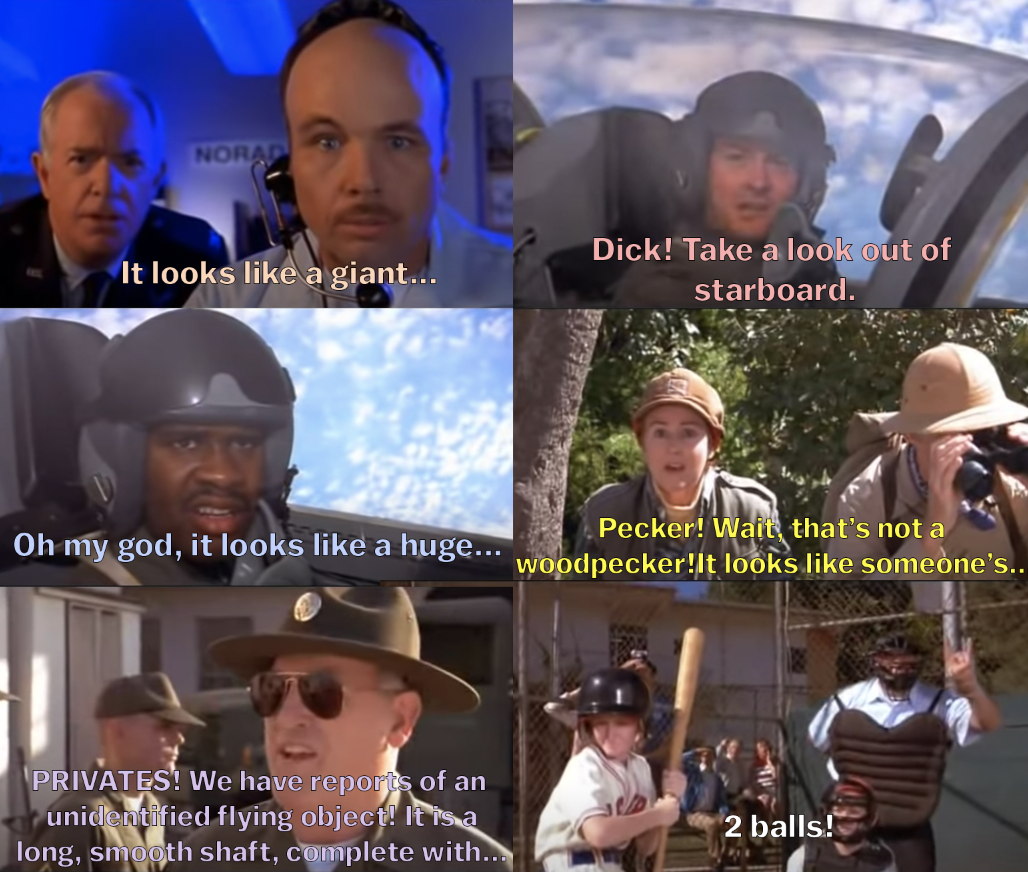 12.
When Austin showed his directing skills in this photo session: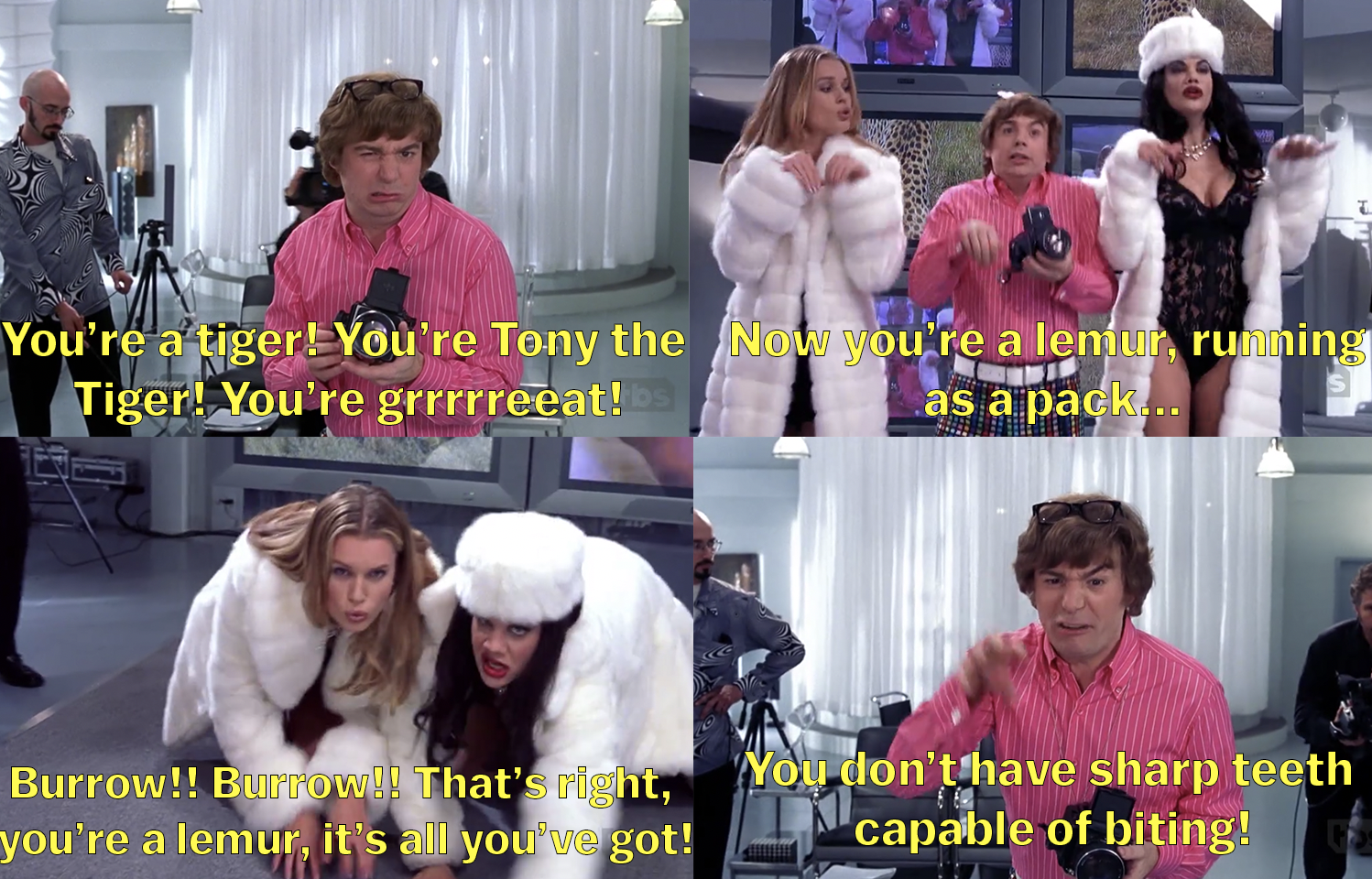 13.
When Austin was relieved that the capitalists were brought down: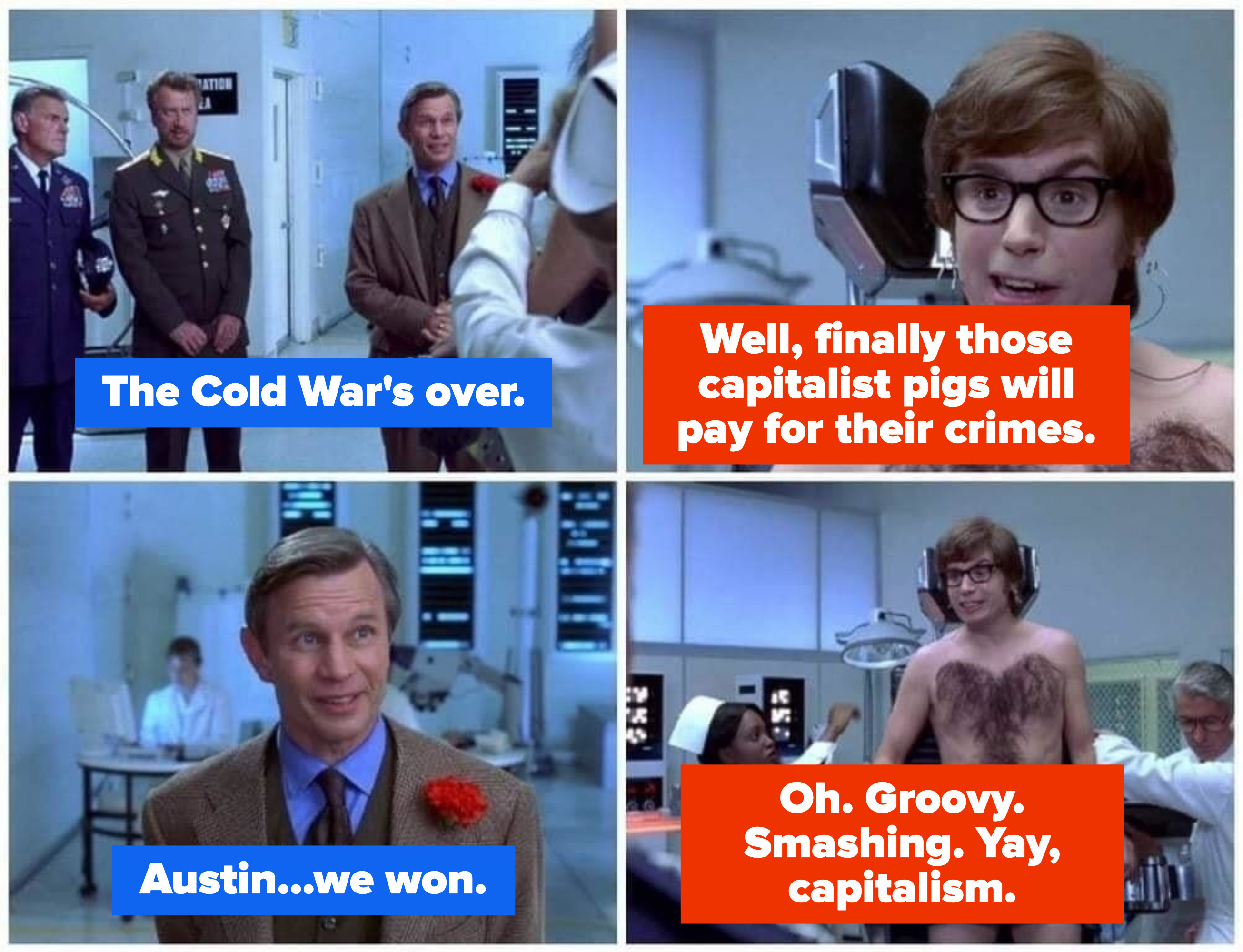 14.
When Scott had an outburst that was at the same time very normal for a teenager, and very not:
15.
When the movies ripped off Godzilla without ripping off Godzilla: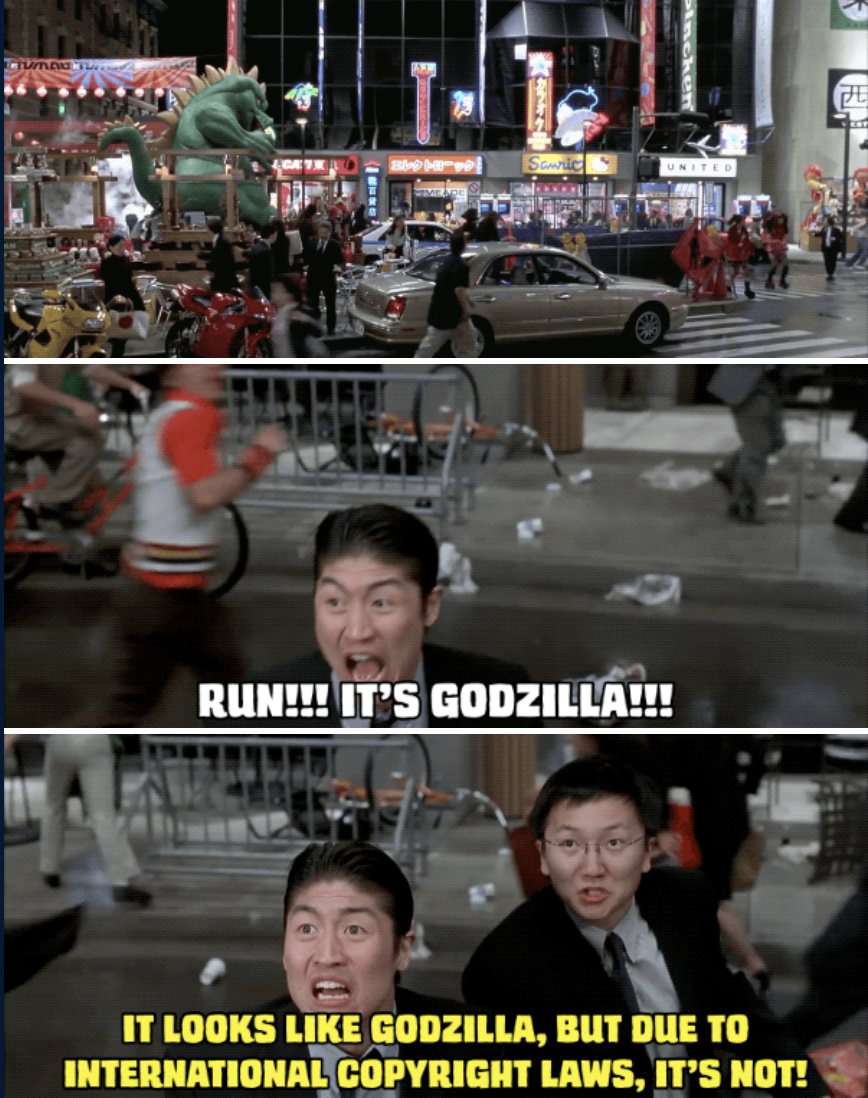 16.
When Austin tried to copy Felicity's exit from the water...
17.
When Dr. Evil's team kept shooting down his ideas because they'd already happened: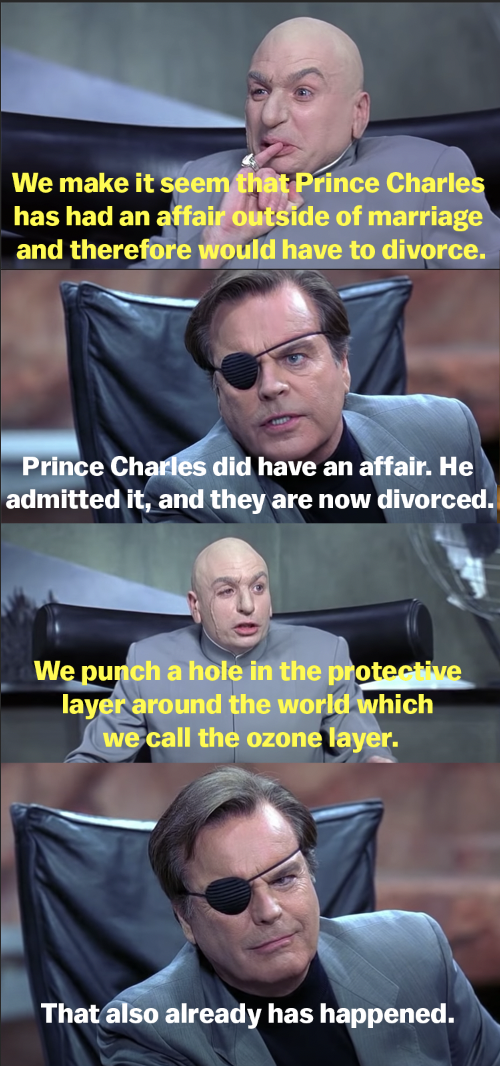 18.
When Austin misunderstood what Felicity meant: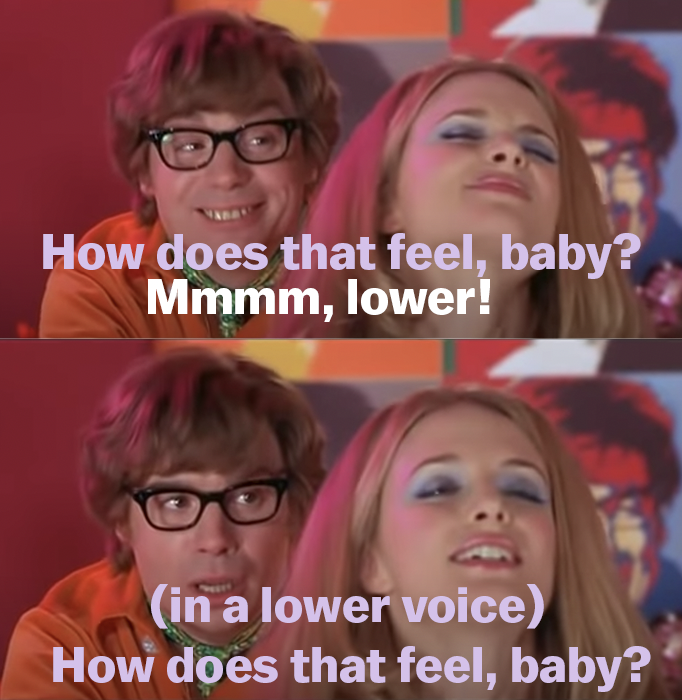 19.
When Felicity was pulling stuff out of Austin's bag and through the tent, it looked as if she was pulling a ton of objects from his butt: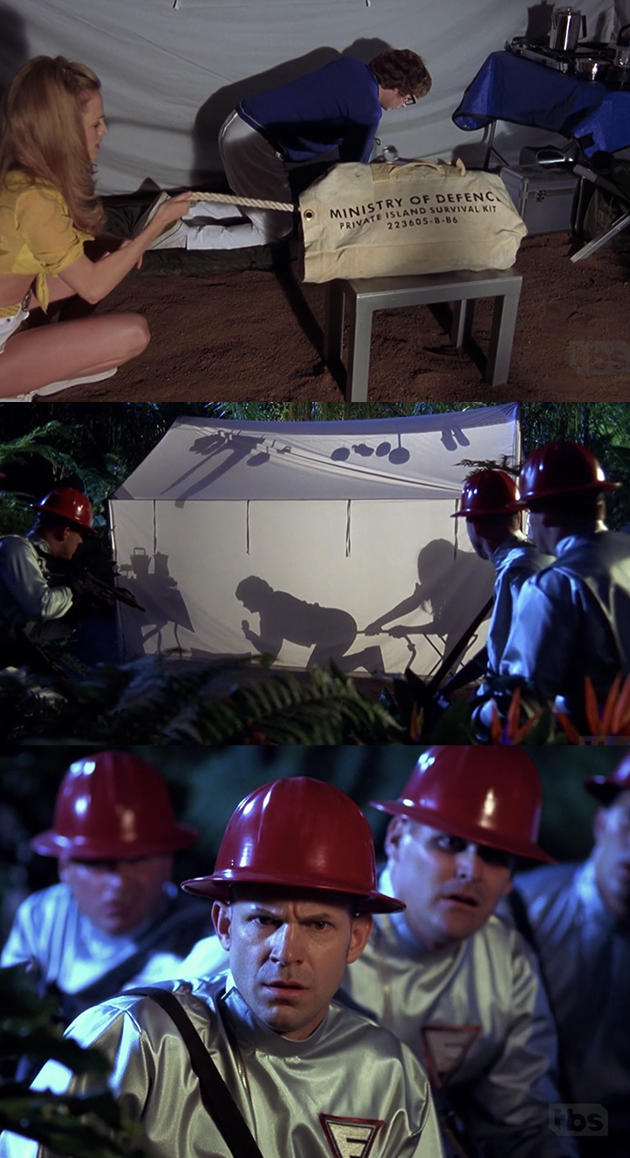 20.
When Dr. Evil jumped into his time machine but it wasn't on yet, so he fell down the ramp:
21.
When Dr. Evil kept hitting Number 2 with a giant rubber ball of the Earth after bouncing it like a basketball:
22.
When Dr. Evil was not here for anyone not calling him by the correct title: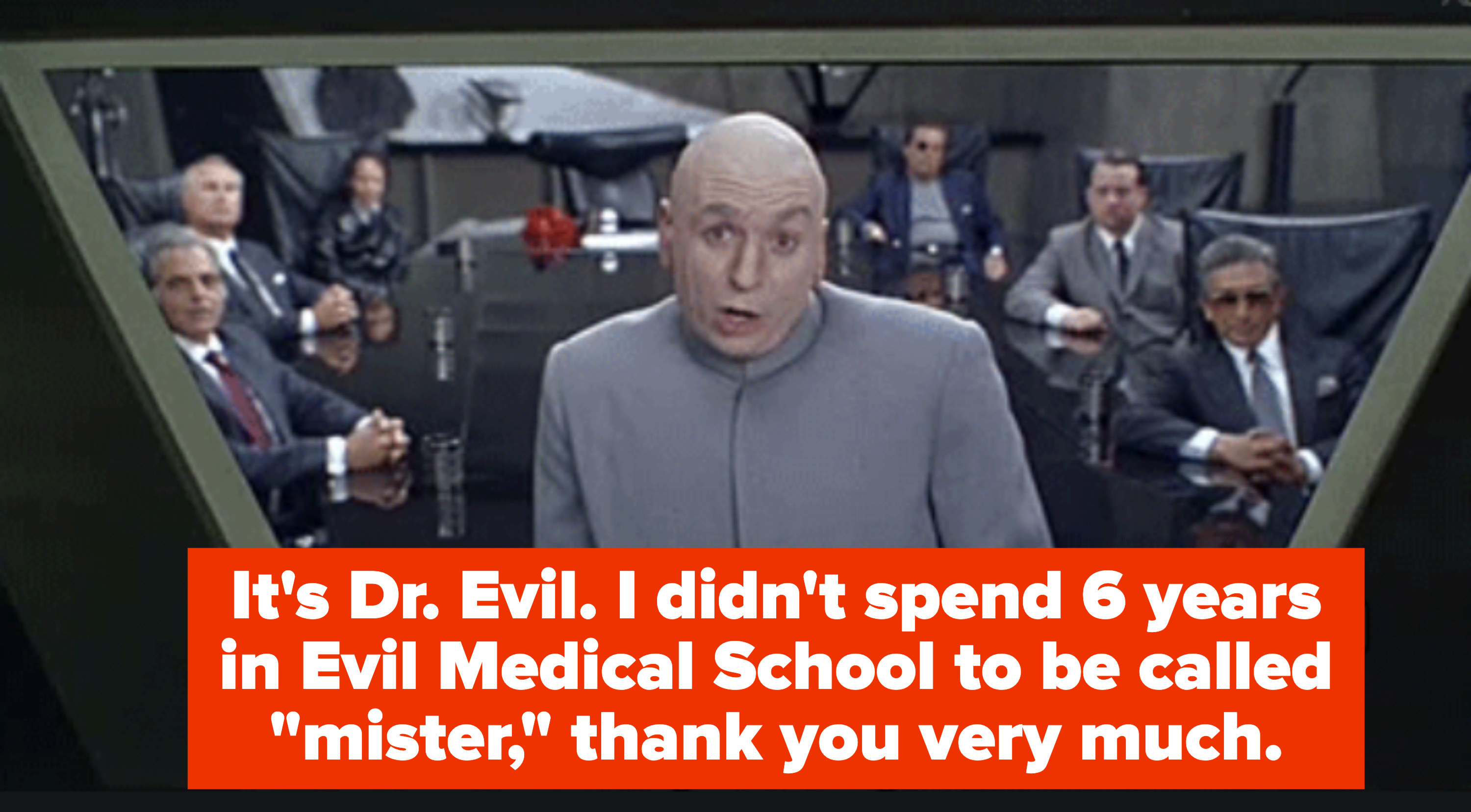 23.
When Austin's father contradicted himself: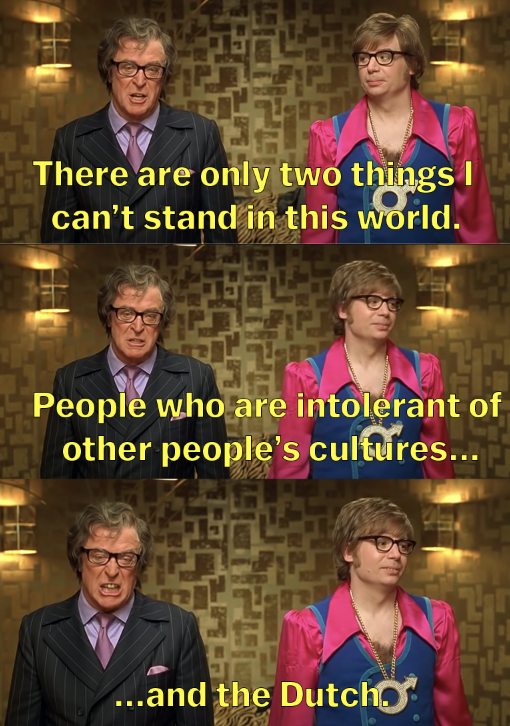 24.
When Austin described himself "in a nutshell," then took things a little literally:
25.
When Austin struggled to do a three-point turn: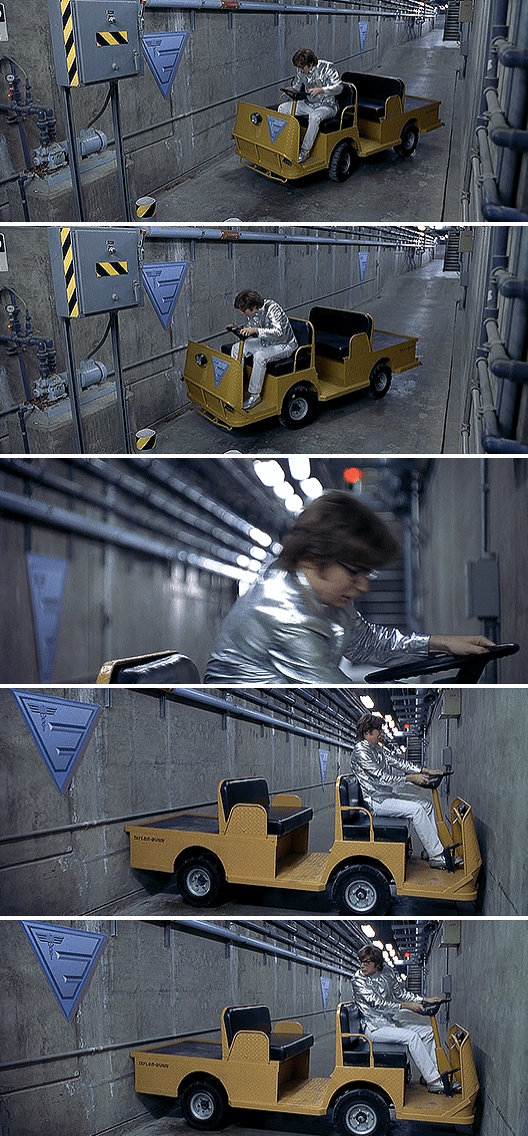 26.
And finally, when Austin had a Freudian slip: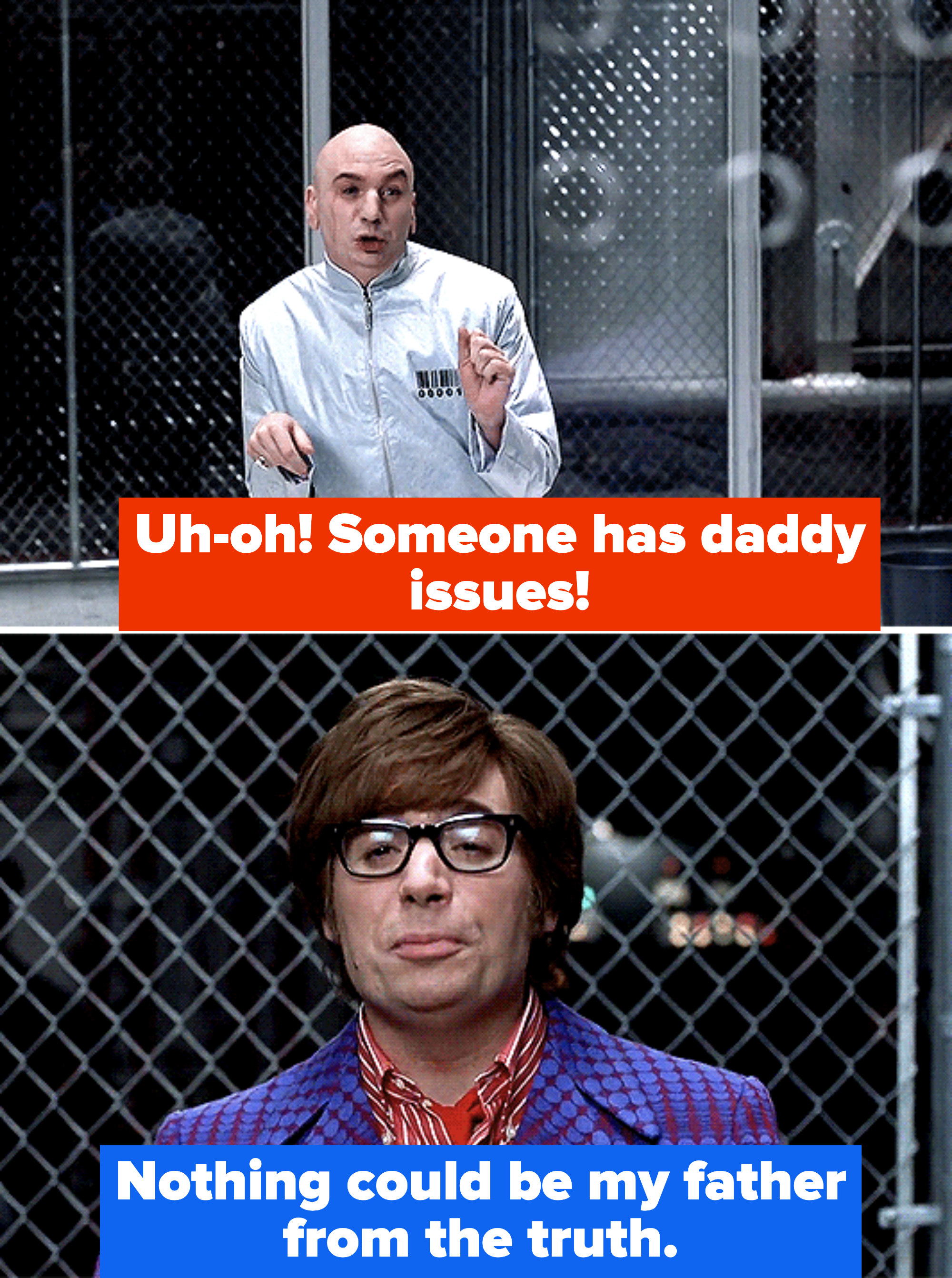 Did I miss any? What are your favorite moments? Let me know in the comments!