24 Times Dan Could Only Have Been Gossip Girl If He Was Severely Disturbed
Gossip Girl was in no way a "love letter" to Serena.
Dan was the absolute worst, especially in the last season. But still, the reveal that he was Gossip Girl came out of left field. And his reasoning for being Gossip Girl made even less sense.
Because I hate Dan and everything about the reveal, I've decided to analyze each moment where Dan either could not have been Gossip Girl, or the only explanation was that he was an evil narcissist (NOT that he loved Serena).
1.
Let's start with the first time Dan's identity made no sense: when Serena bought a pregnancy test and Dan posted it on Gossip Girl.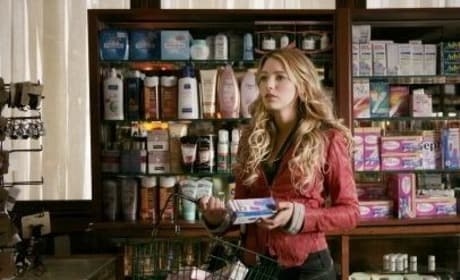 2.
Later in the season, Georgina shows up and causes some major problems for Dan and Serena, especially because she befriends Dan as someone named "Sarah." But...wouldn't Gossip Girl know who Georgina was?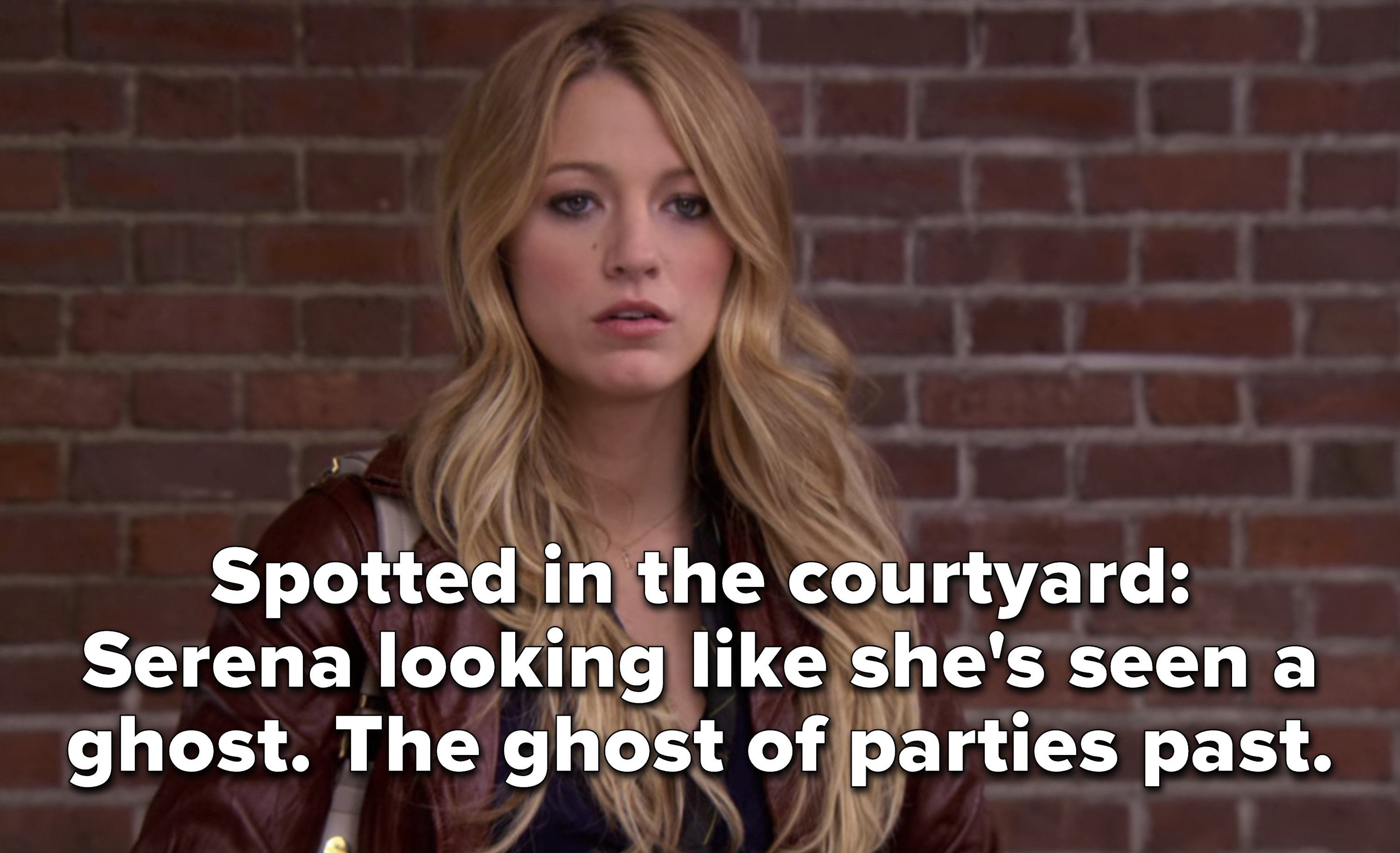 3.
Remember when Dan outed Jenny's boyfriend as gay?
4.
Then posted this really gross message about Jenny.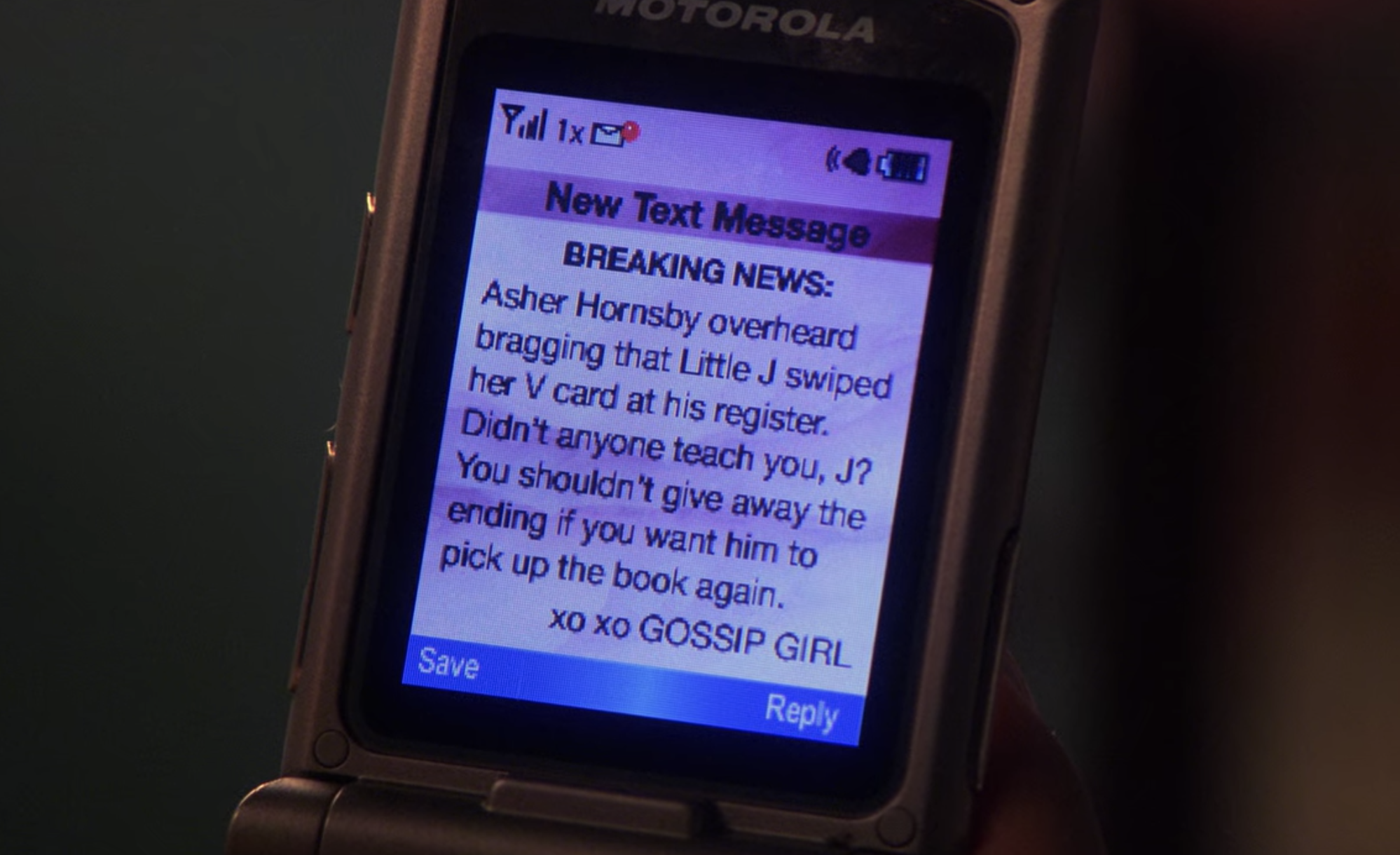 5.
And was clearly upset that it was up on the internet!!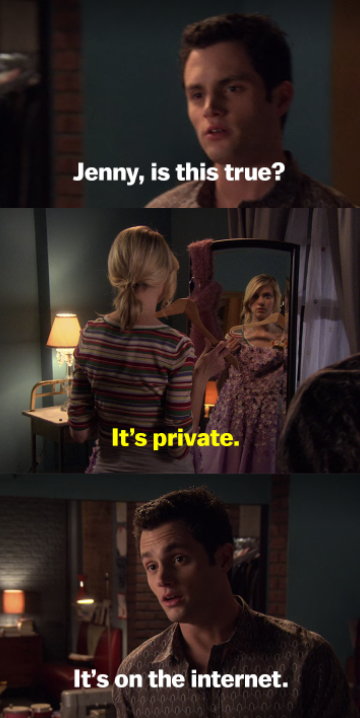 6.
Then he exposed his own sister and Asher once and for all: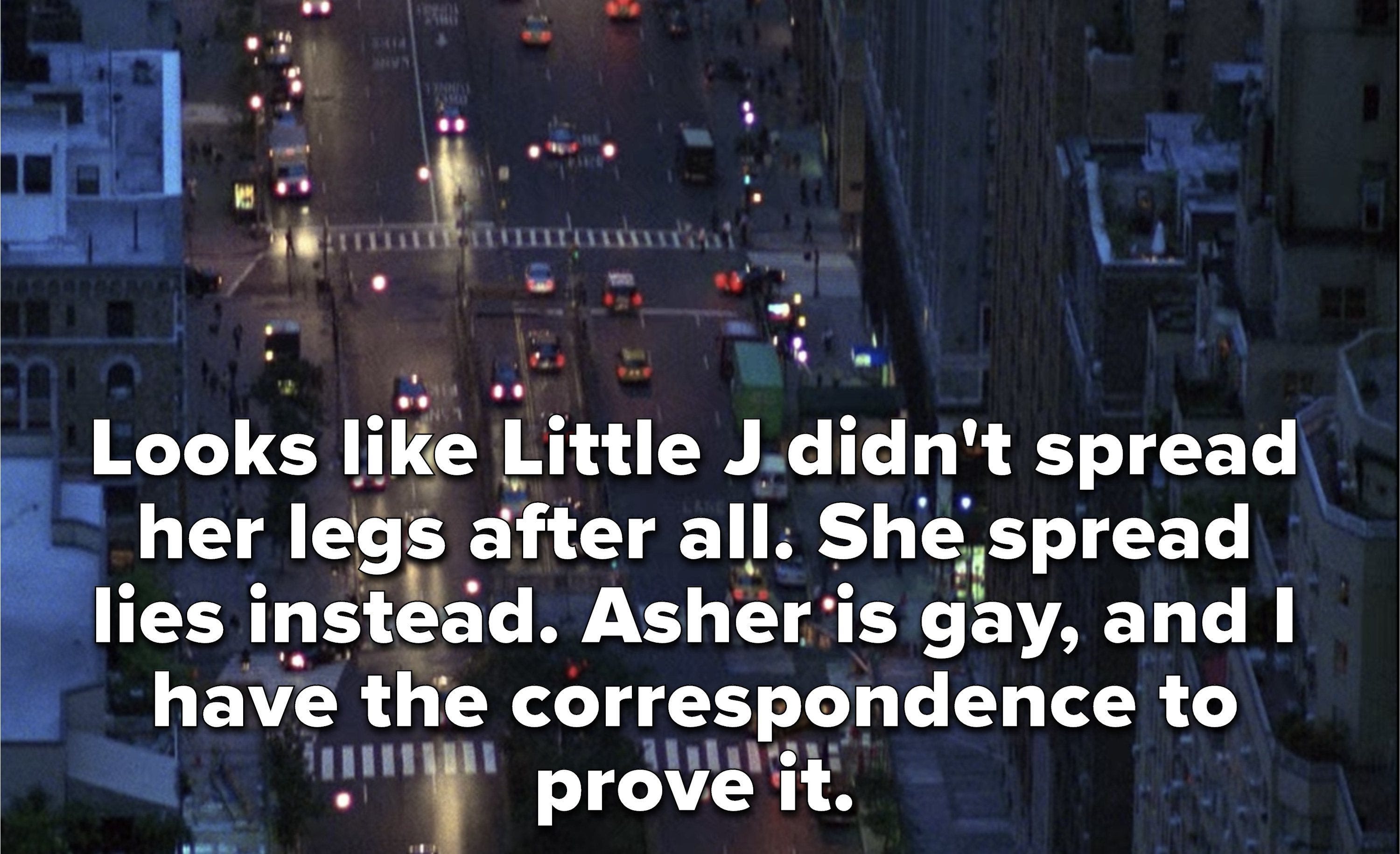 7.
When Dan posted on Gossip Girl that he and Serena shared a sibling: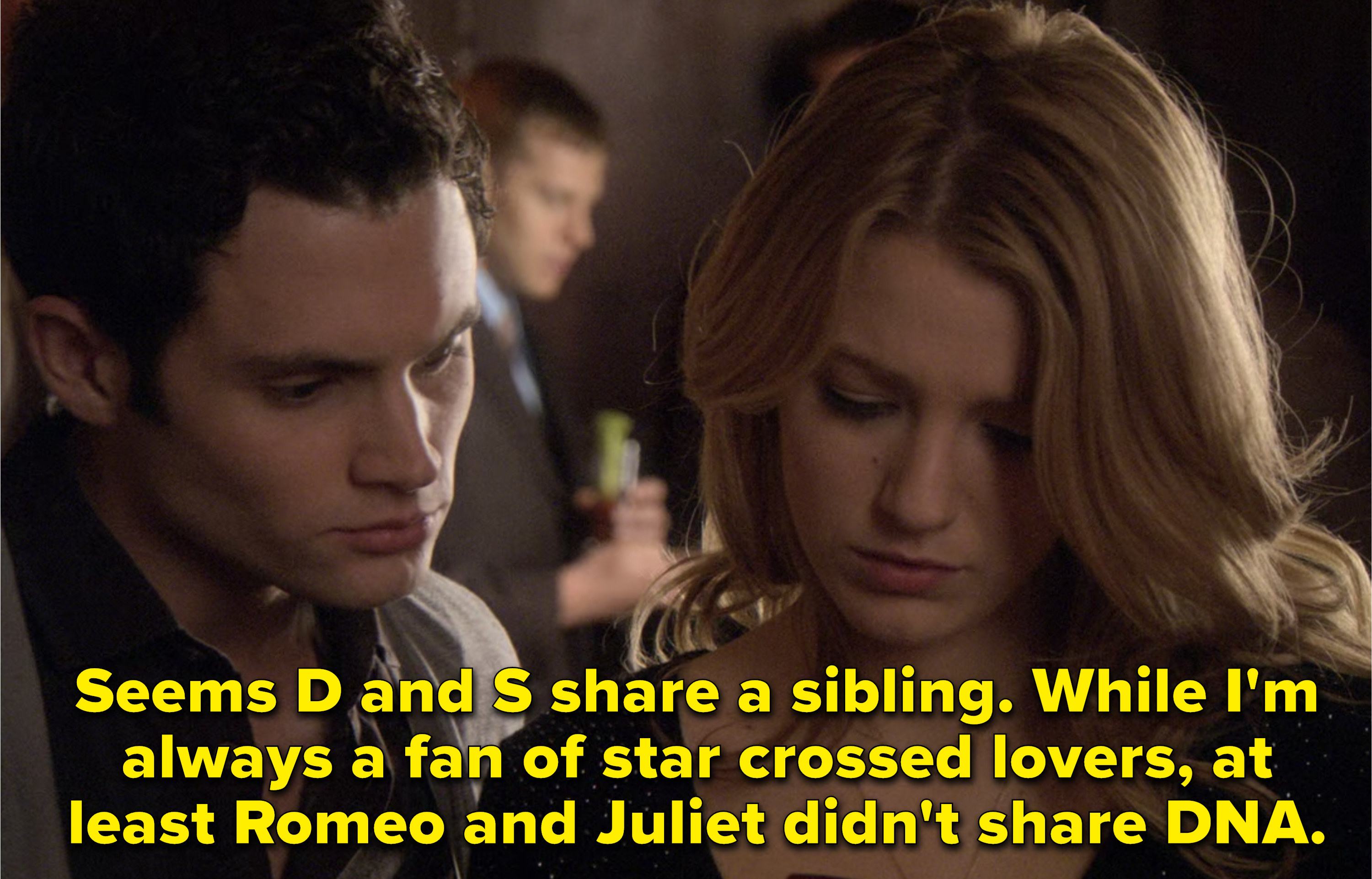 8.
When he wrote a detailed post about his alleged relationship with Ms. Carr that was not only untrue, but put her job on the line.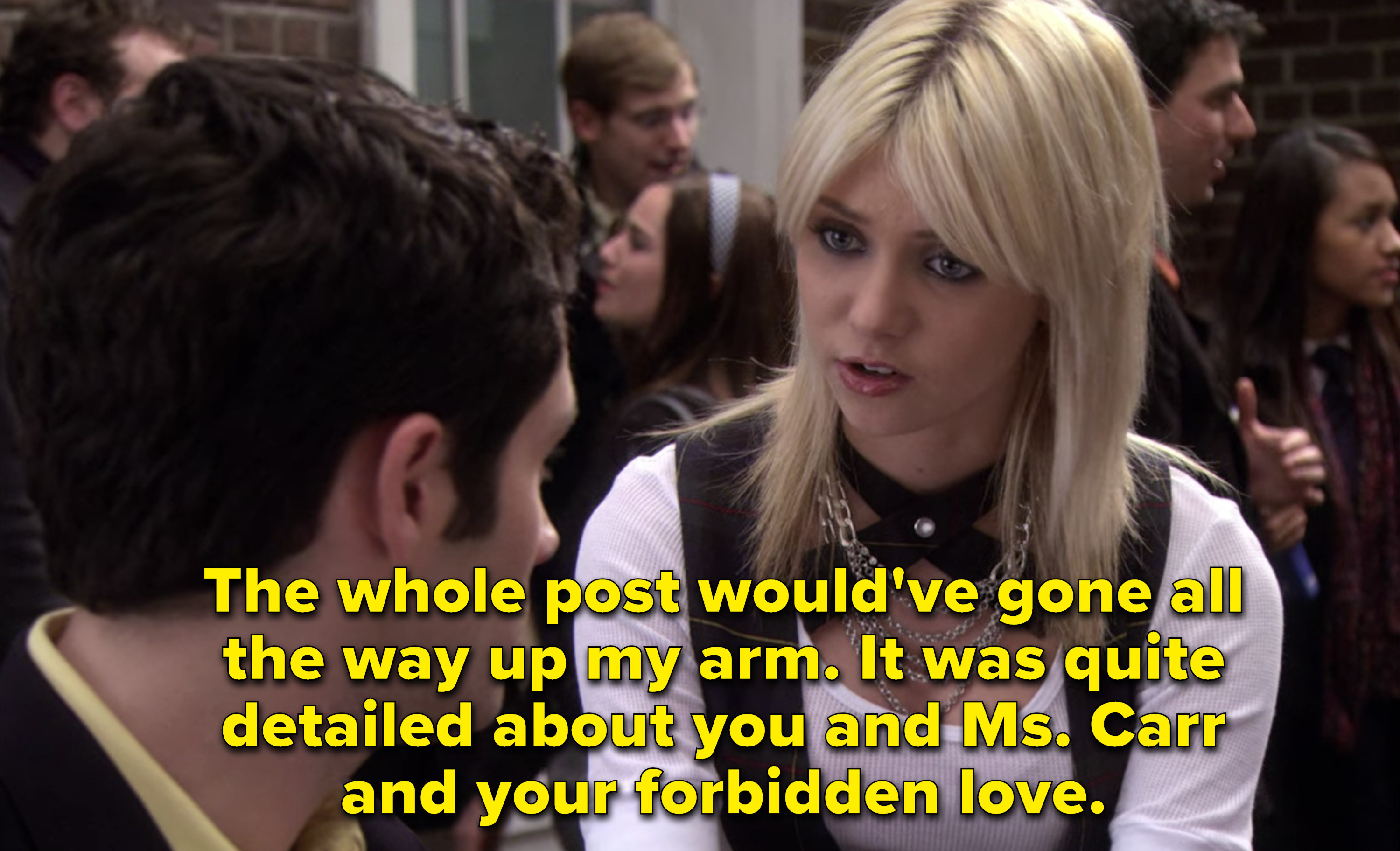 9.
When Dan posted a photo of him and Serena in bed together while he was with Vanessa.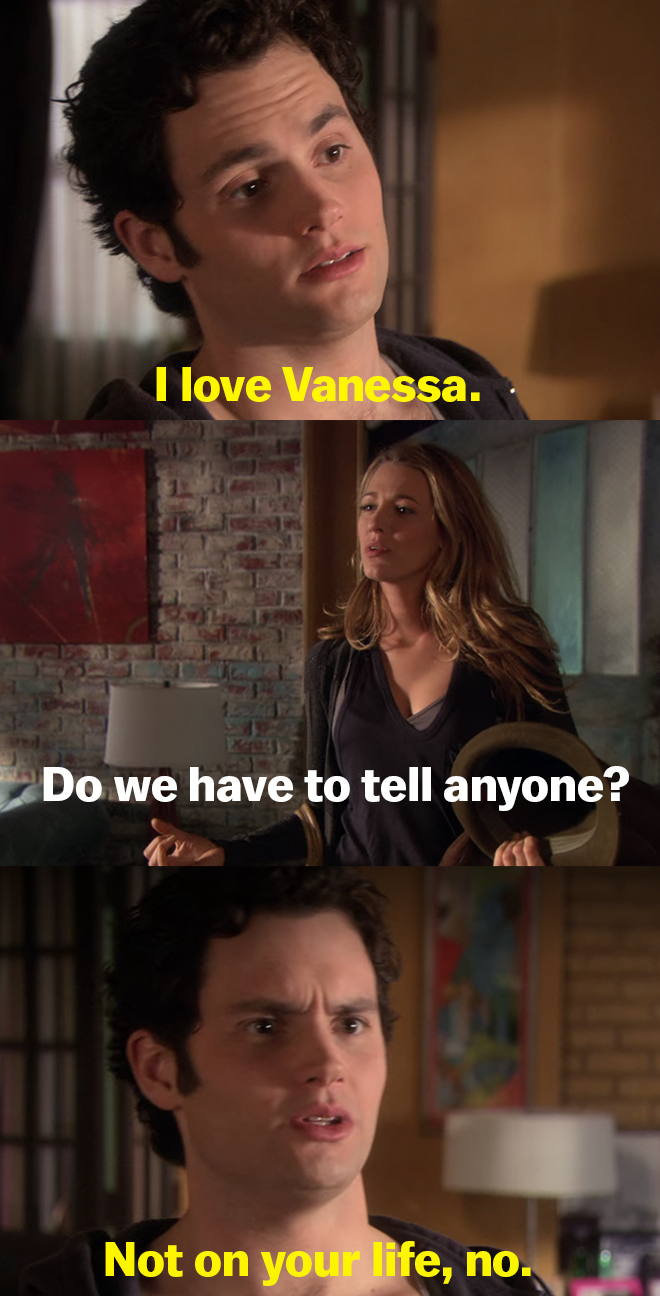 10.
And when Dan realized that Jenny had sent in the photo and was really surprised and disappointed.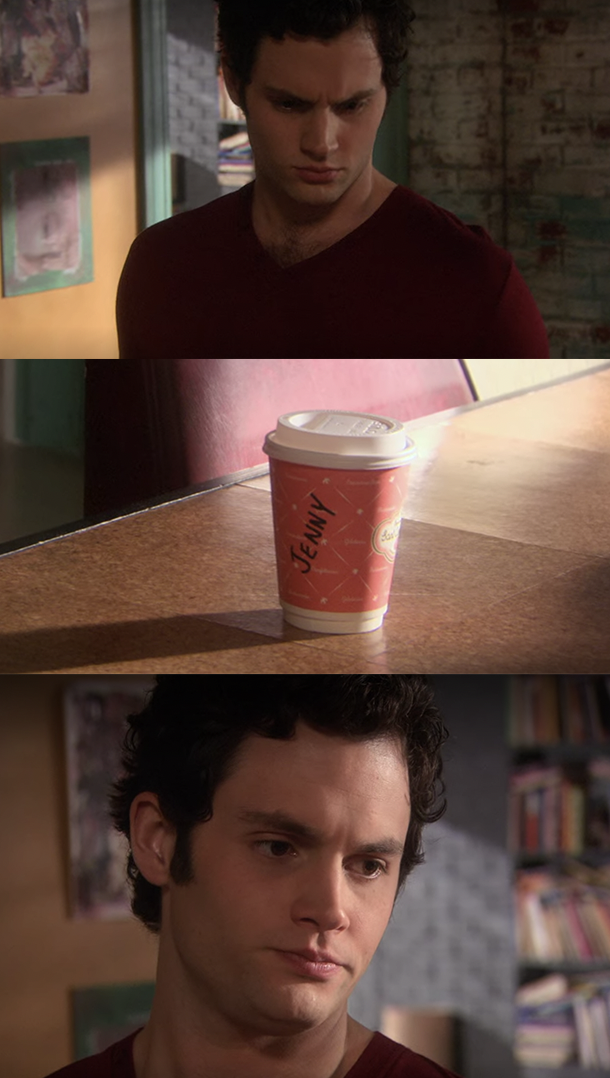 11.
And Gossip Girl said this about them?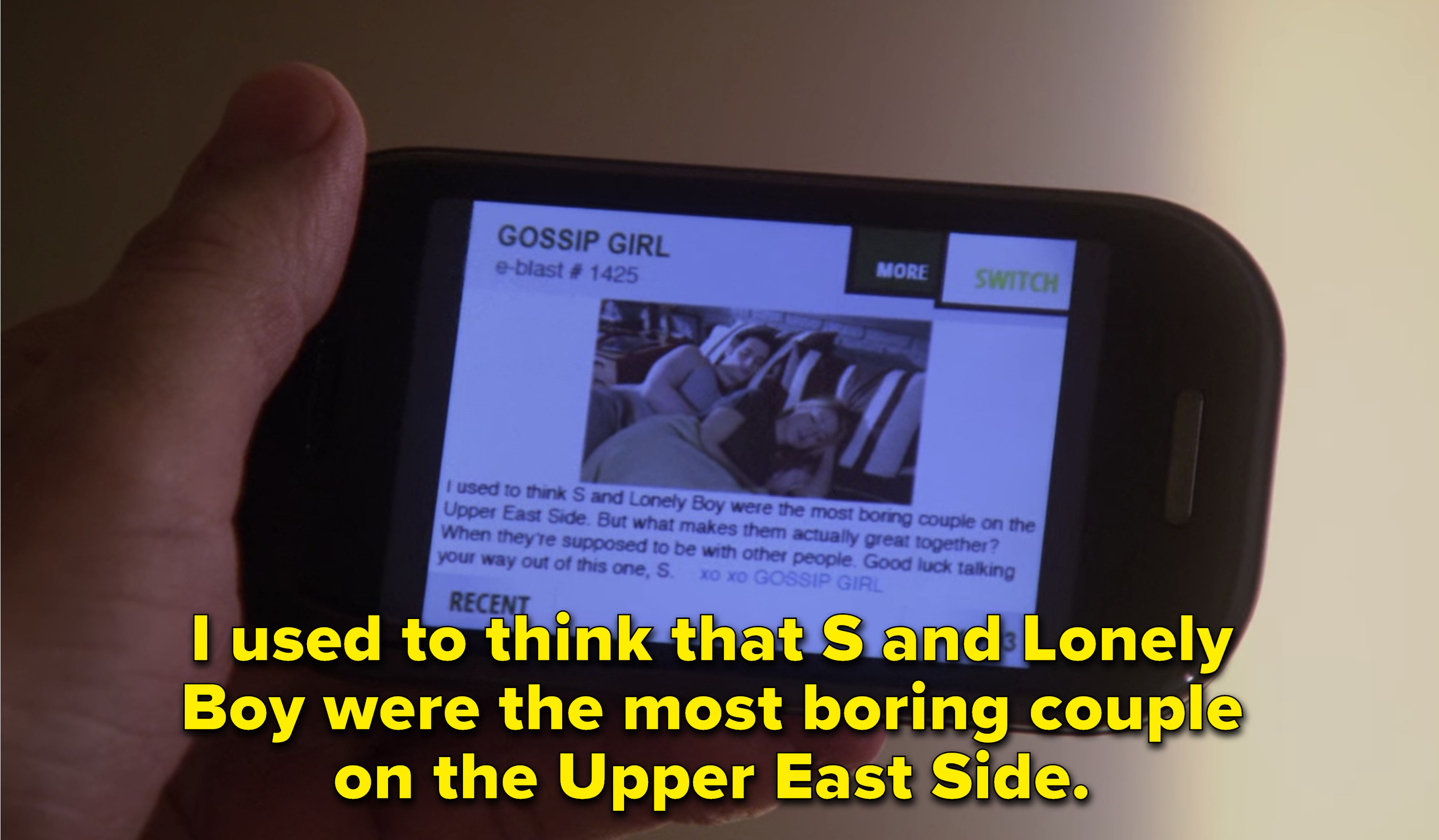 12.
When Dan saw a post on Gossip Girl about Georgina being in St. Barts and acted super surprised, even though he was ALONE.
13.
And when he saw a blast about Nate and Jenny kissing and acted like it was the first time he'd seen it.

14.
When Gossip Girl revealed that Jenny lost her virginity to Chuck and Dan lectured her afterwards.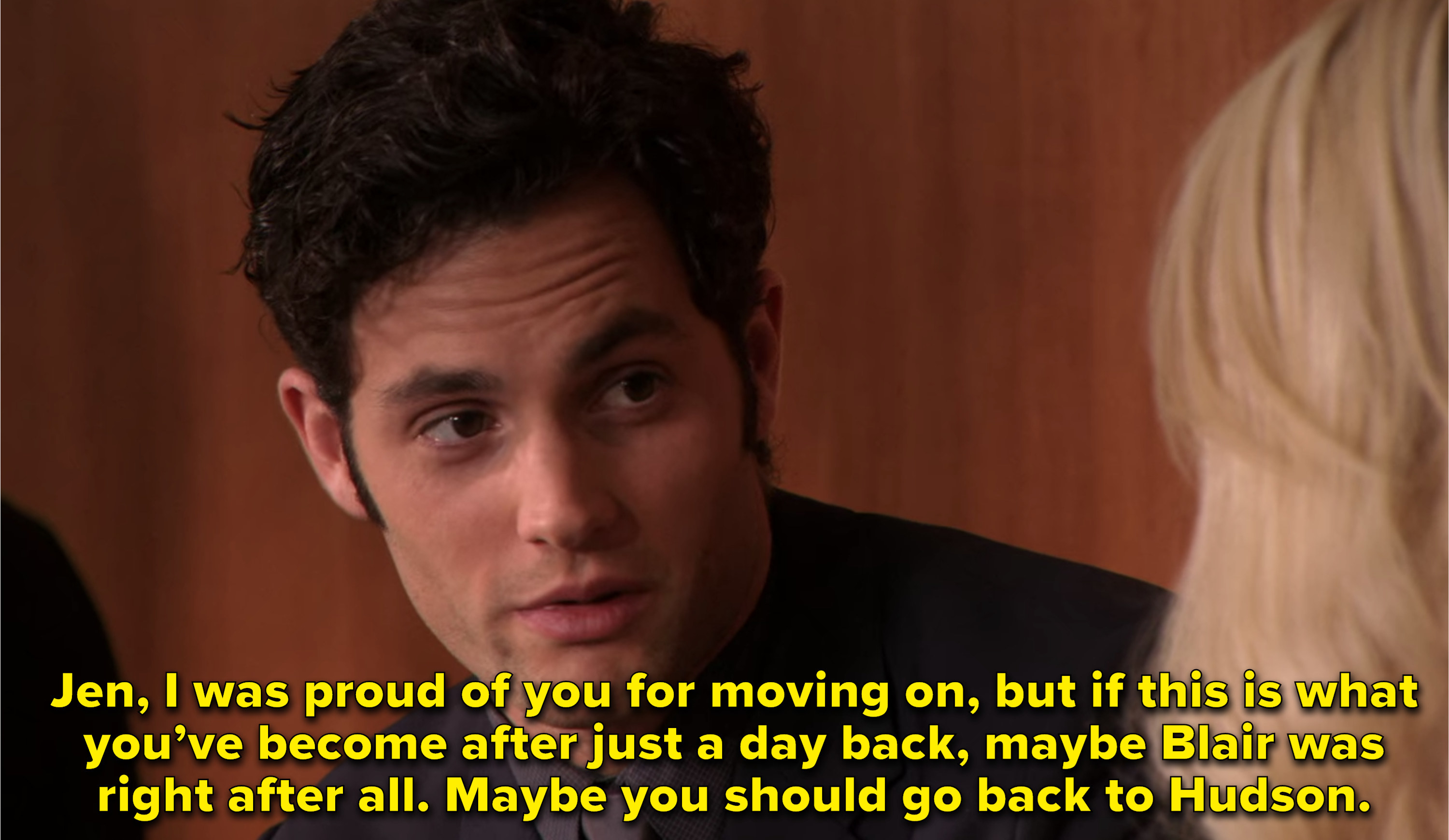 15.
When Gossip Girl posted private pages of Blair's diary that basically pushed her back to Chuck.
16.
When Dan begged Noah Shapiro to help get his book killed because if his friends found out it was about them he'd be a pariah, but then he posted on Gossip Girl about it AND that it was true...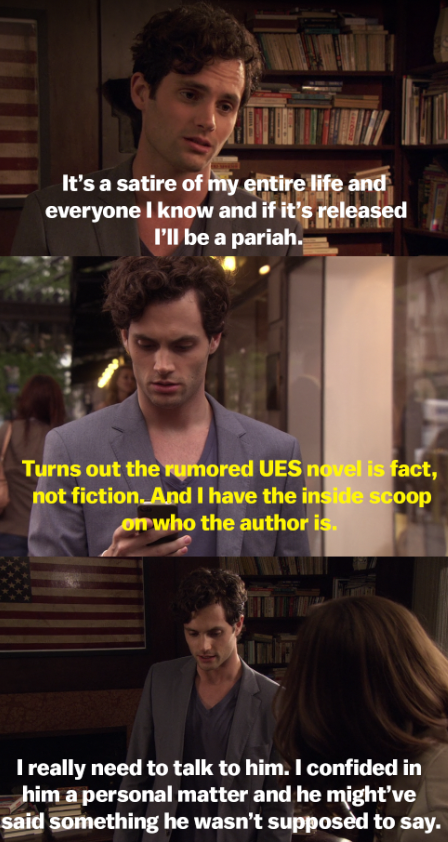 17.
When Dan insulted all his friends at graduation: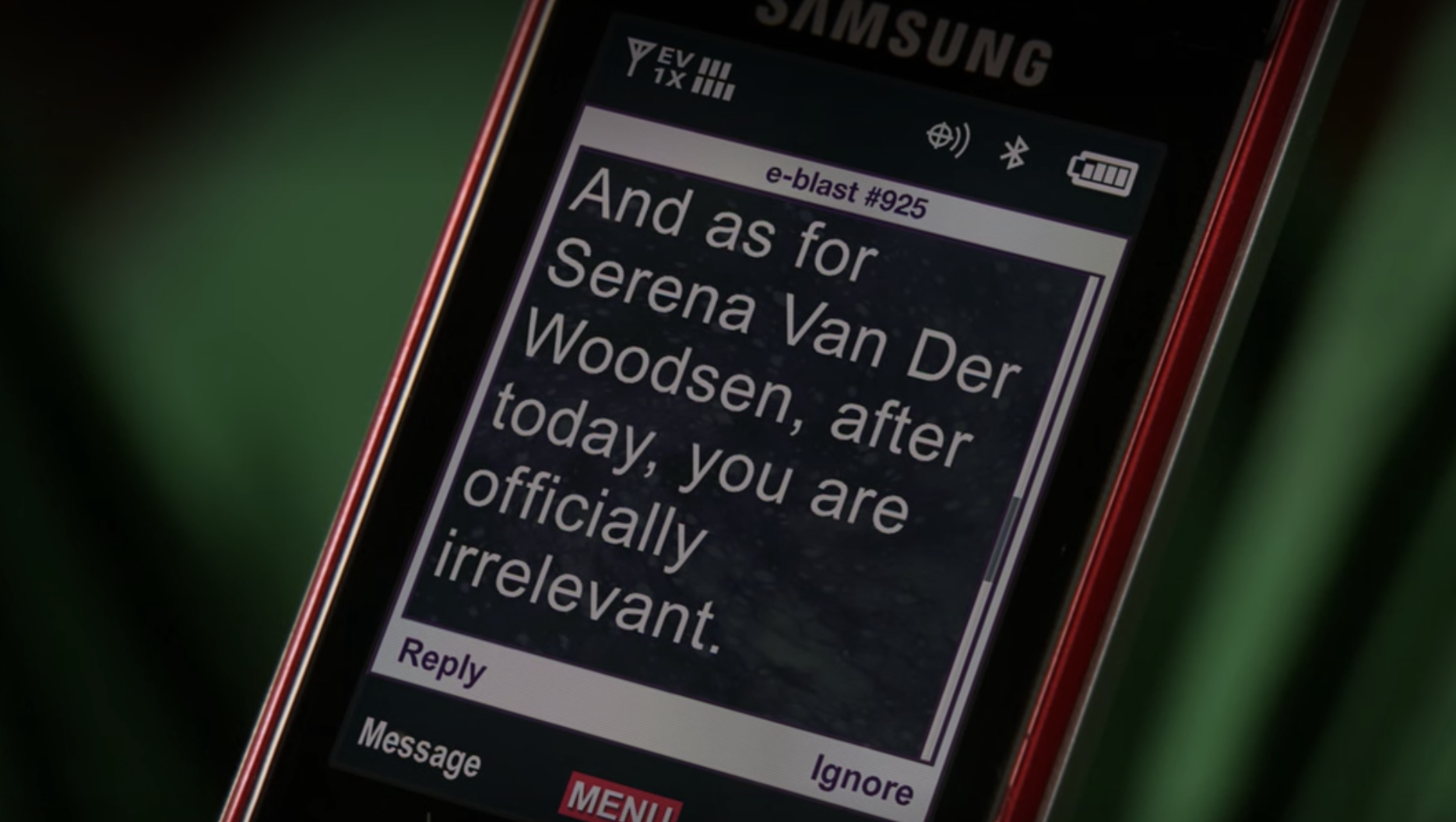 18.
And then said he didn't think Serena was irrelevant even though he'd just called her that!
19.
When Dan revealed a huge blast after graduation that mostly hurt him, his little sister, and his best friend.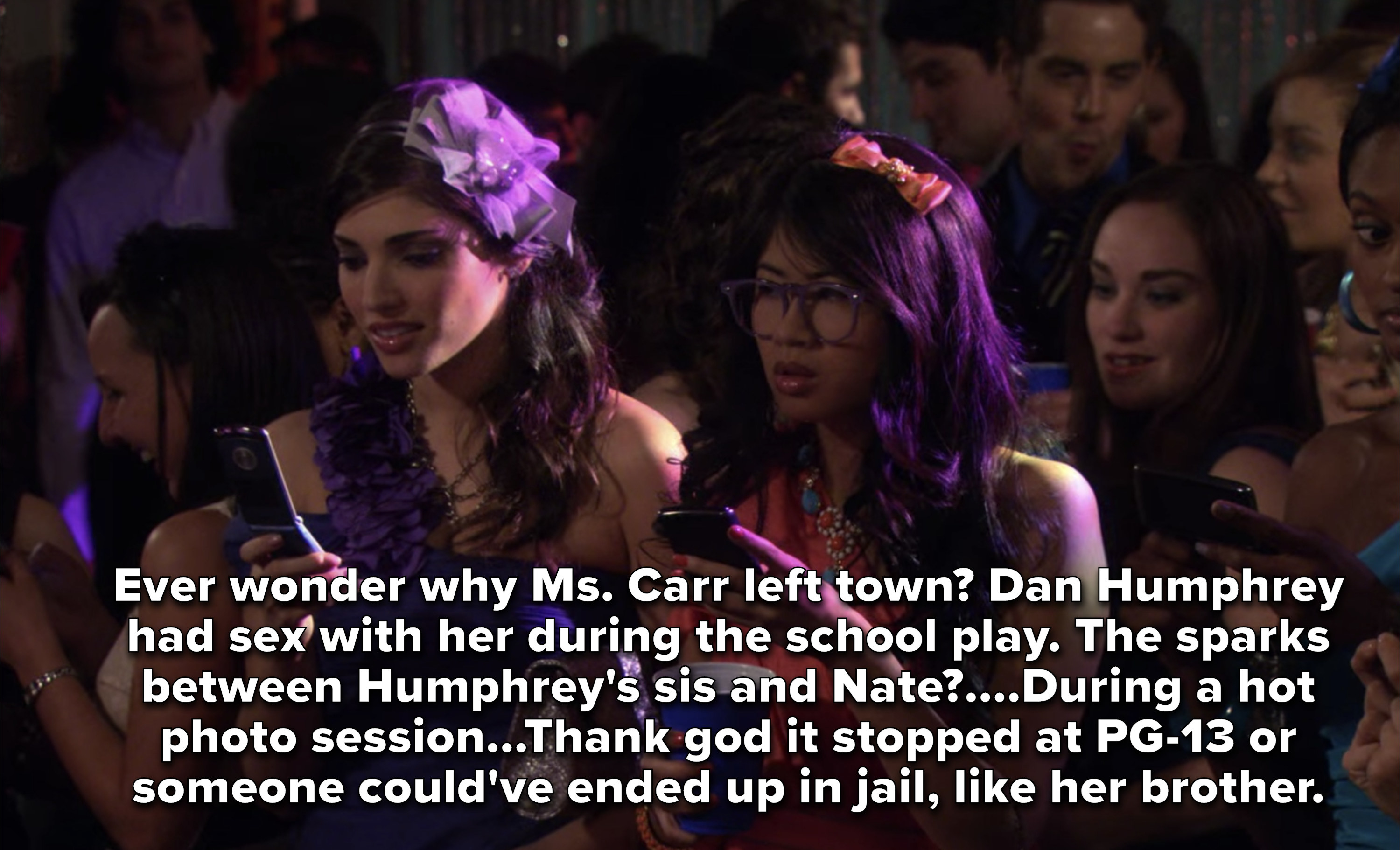 20.
When Dan posted about Chuck and Blair being together at a party...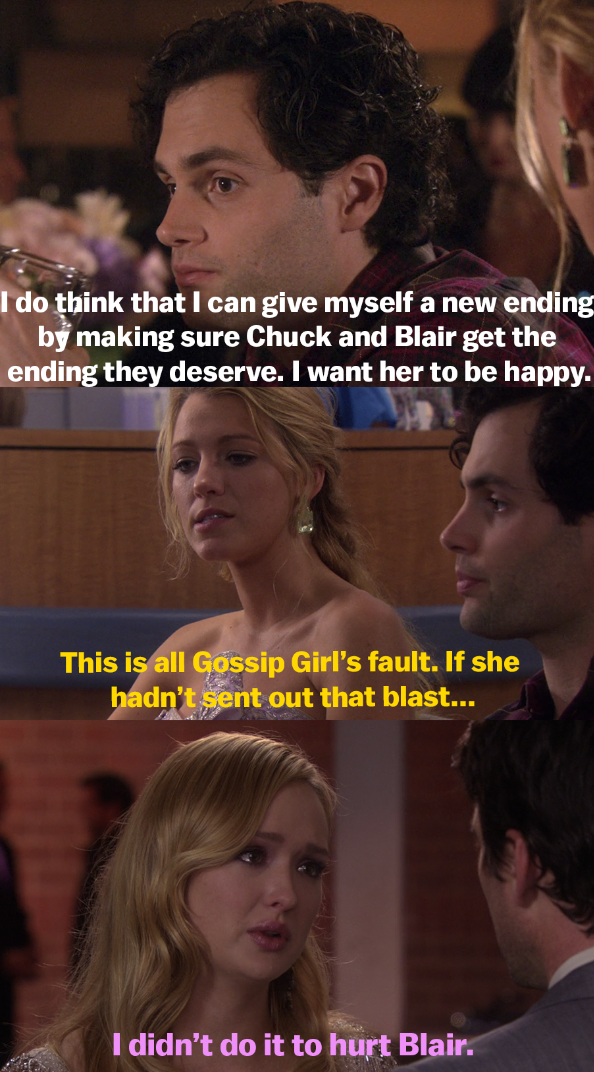 21.
...Causing the car accident that CAUSED BLAIR'S MISCARRIAGE, which he showed NO remorse for.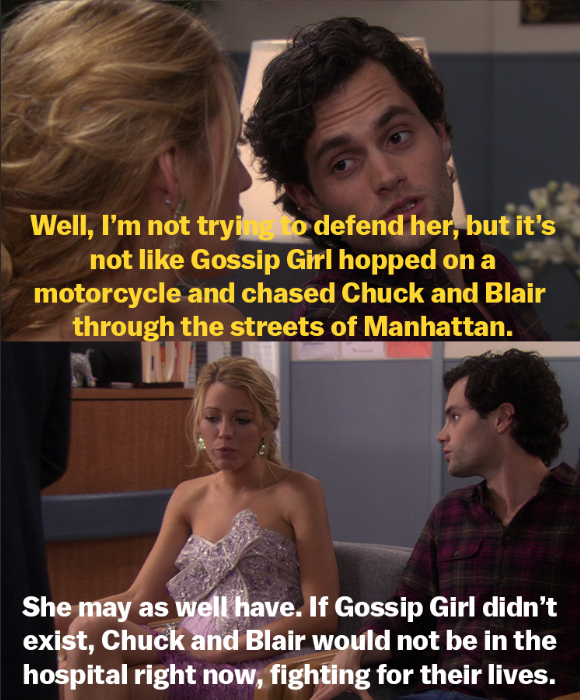 22.
And then he took advantage of Blair's trauma to slide into her life and become the only person she trusted in the wake of the accident that HE CAUSED!!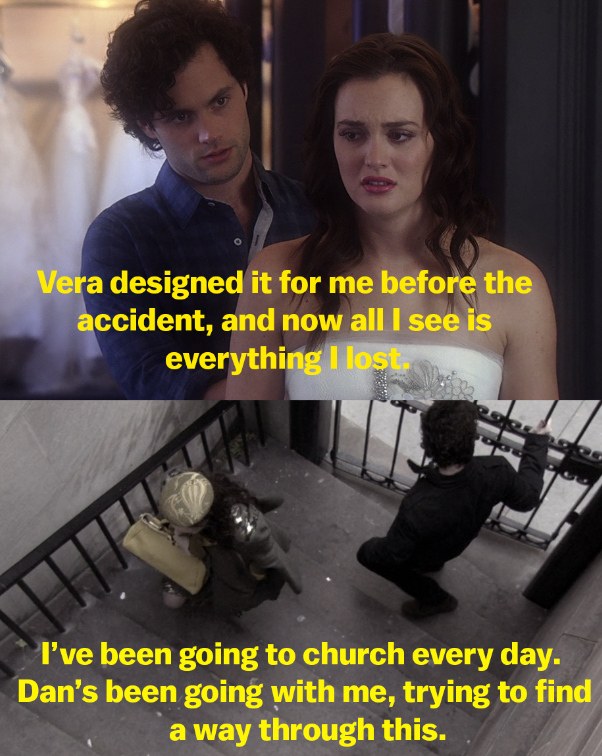 23.
Let's talk about when Dan stole back Gossip Girl's computer from Serena. Dan jumps in a cab with NO BAG and yet has a complete disguise when he gets to the event. When he gets home, no computer or disguise!
24.
Last one, and it's small but still pretty bad: Blair sent Gossip Girl a fake diary entry to cost Serena her summer job, and Gossip Girl actually posted it.
TL;DR: Maybe you could argue it makes sense that Dan was Gossip Girl. But ONLY if your argument is that Dan is a dick with no remorse who manipulates everyone around him and never takes responsibility for his actions. So...not sure how Serena got to the whole "love letter" thing.
Basically, Dan is horrible and that's all I have to say about THAT.