21 Of The Best Romantic TV Couple Scenes That Happened Before The Characters Were Together
It's all in the buildup.
If you know me, you know I loveeeee slow-burn relationships.
So I have decided to compile a list of all my favorite couple moments between characters who hadn't even kissed or admitted their feelings yet. Here are 21 of the best!
1.
On New Girl, When Nick and Jess argued after she realized she had no passion with Russell: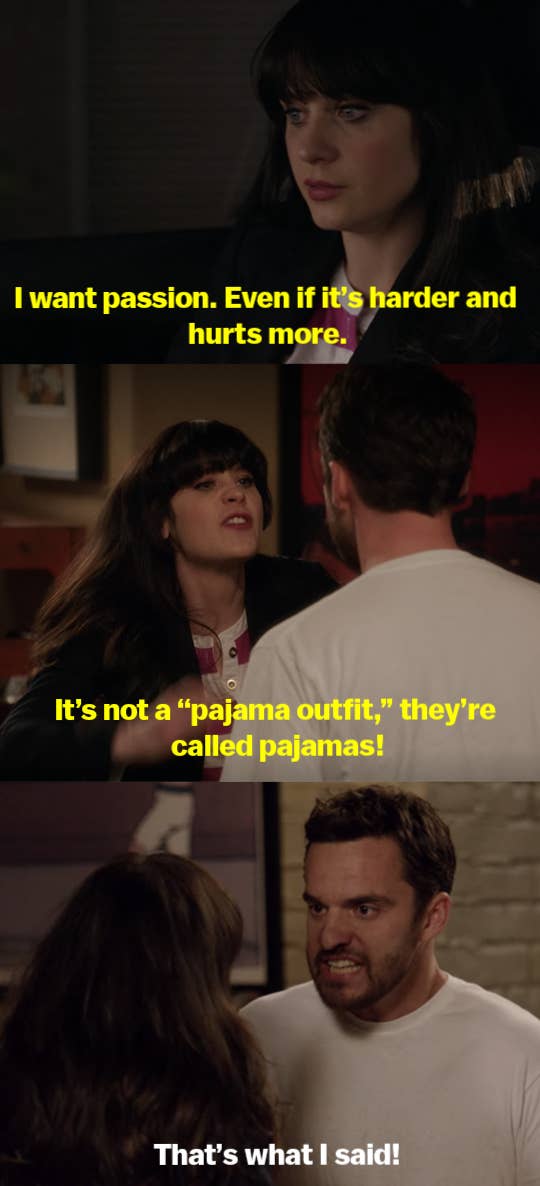 2.
Also on New Girl, when Cece convinced Jess that Nick liked her because of the positioning of his feet, and she brushed it off, but at the end of the episode, they both had their feet pointed at each other: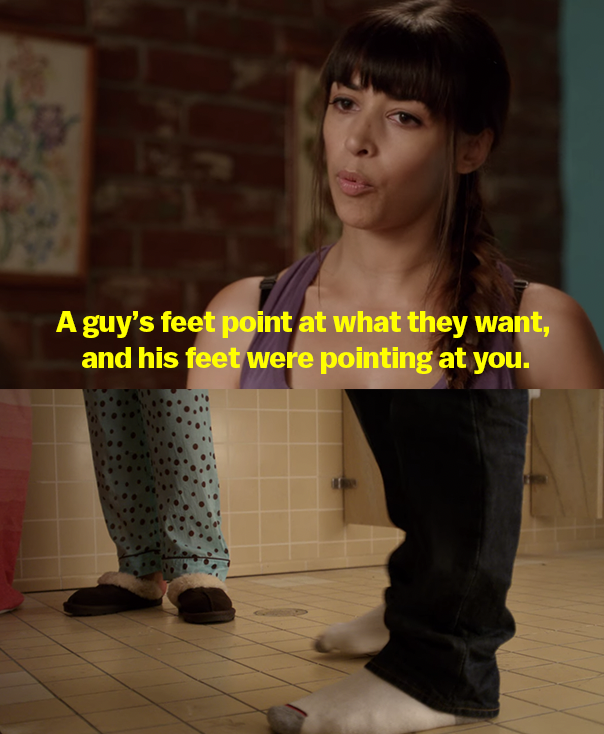 3.
On The Vampire Diaries, when Caroline told Stefan at Prom that he'd get over Elena one day: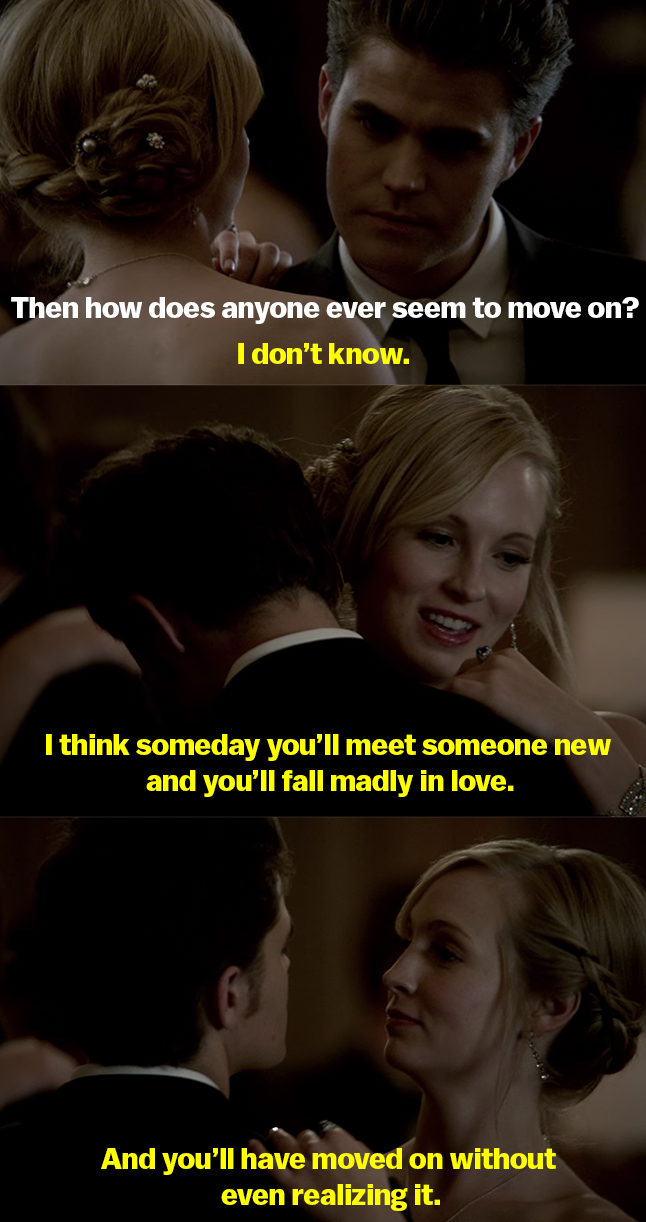 4.
On Teen Wolf, when Stiles told Lydia he'd go out of his mind if anything happened to her: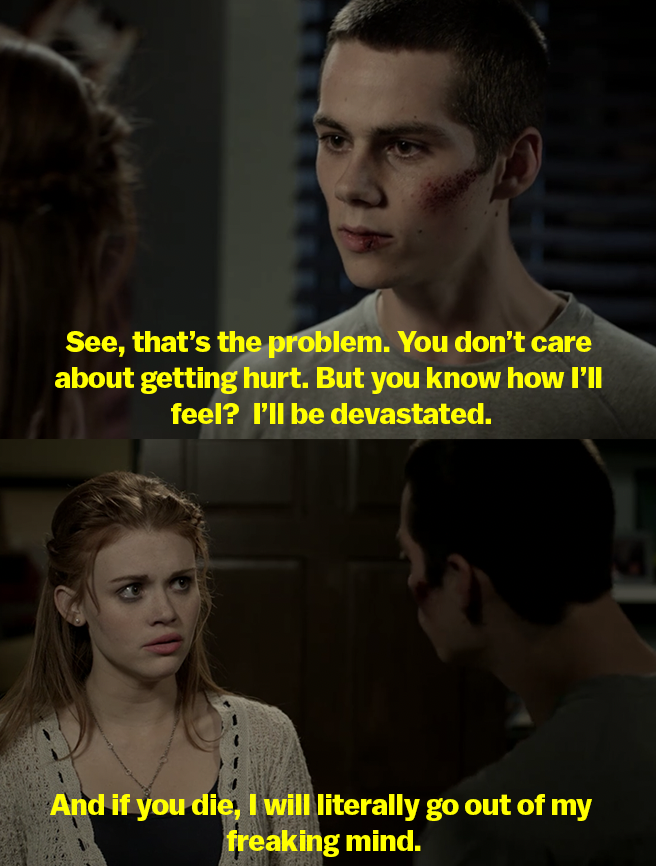 5.
On Parks and Recreation, when Ben saw Leslie give a presentation on the Harvest Festival while she had an extreme case of the flu: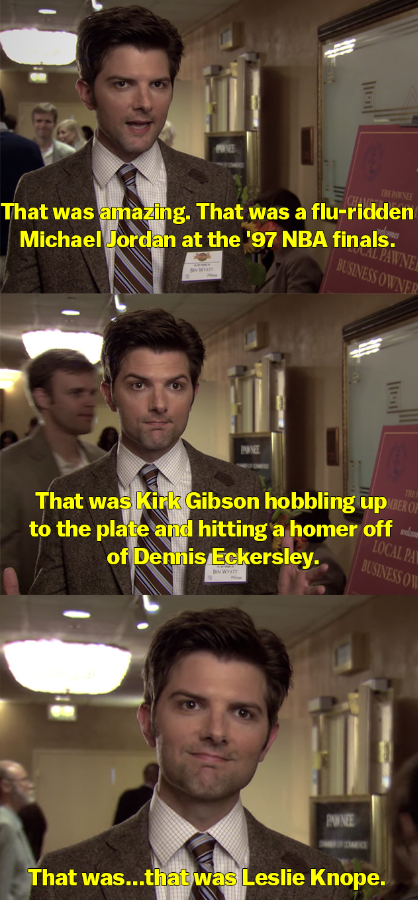 6.
On Euphoria, when Rue invited Jules over for dinner and Jules teased Rue: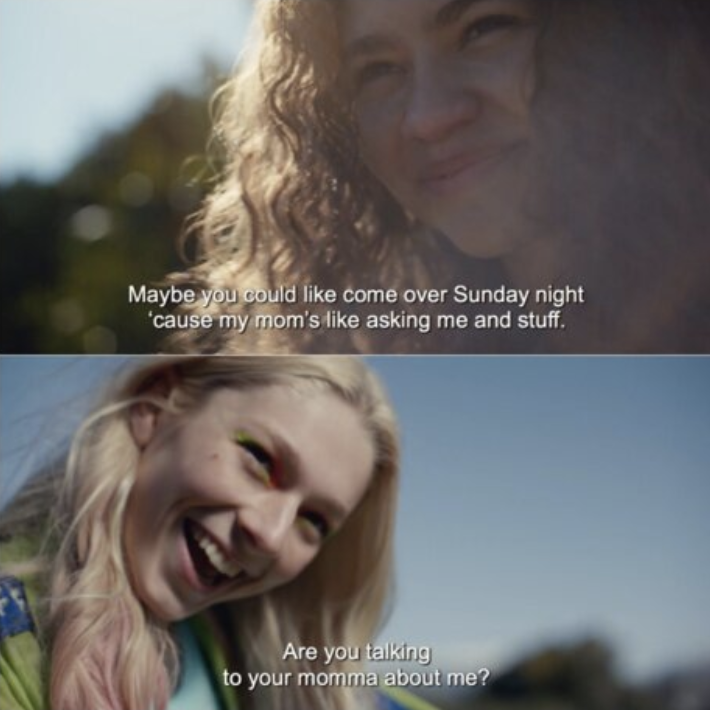 7.
On The Vampire Diaries, when Damon first met Elena and told her she wanted an all-consuming love.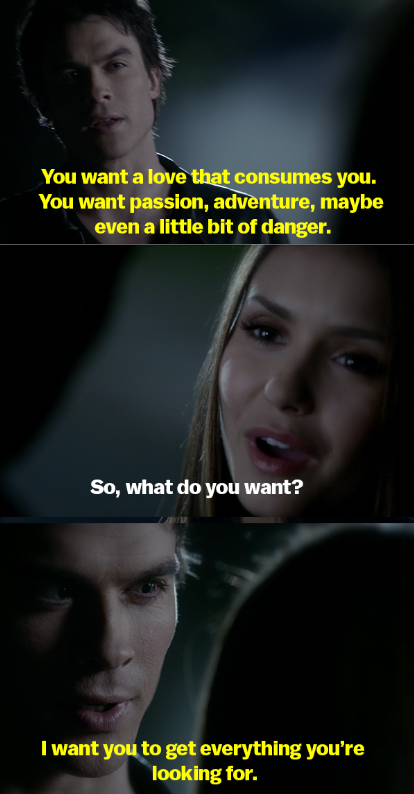 8.
On Arrow, when Felicity felt jealous that she was no longer Oliver's "girl":
9.
And also on Arrow, when she told him she believed in him after he was ready to give up to Slade: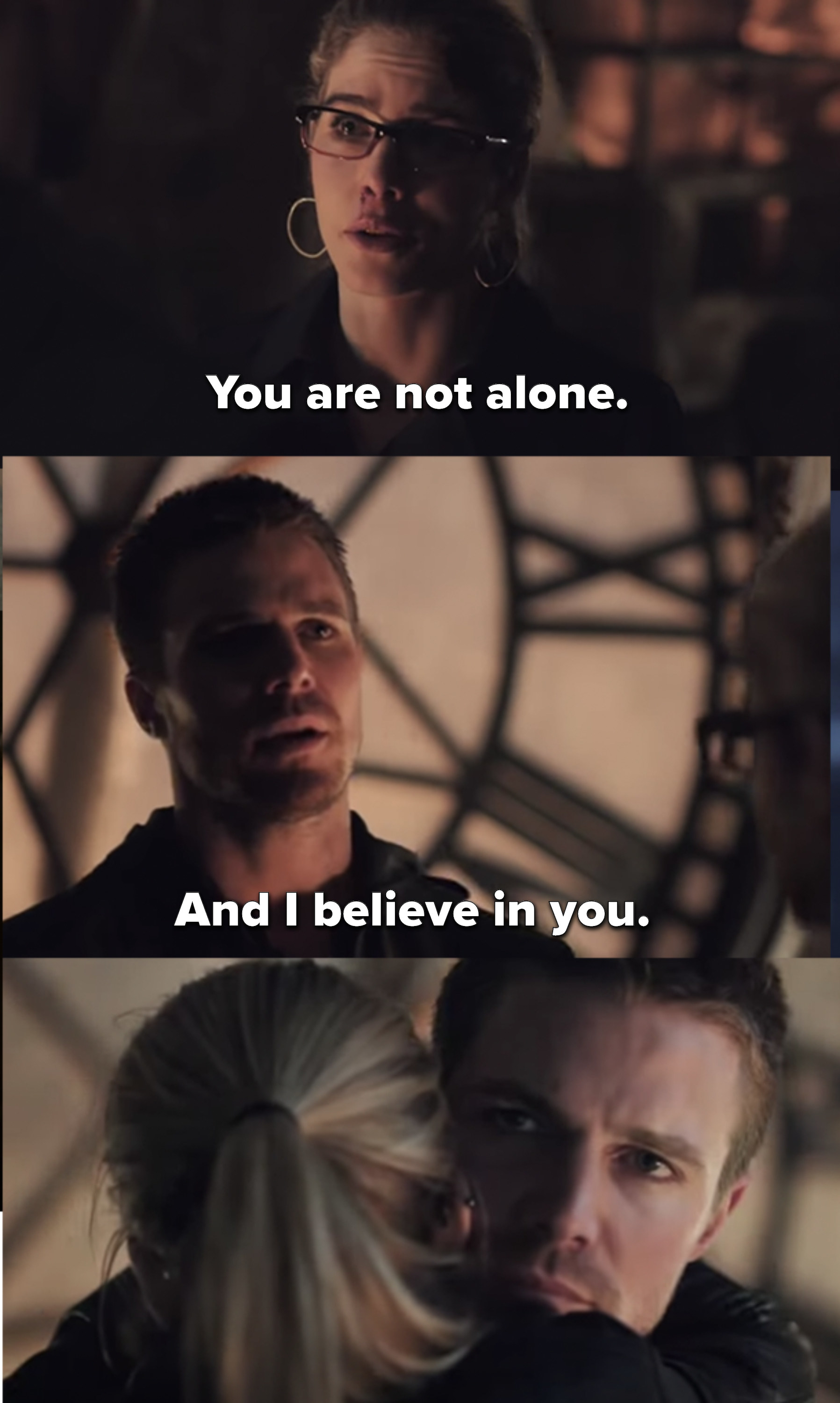 10.
On Once Upon a Time, when Hook told Emma she'd make a great pirate, foreshadowing their future relationship: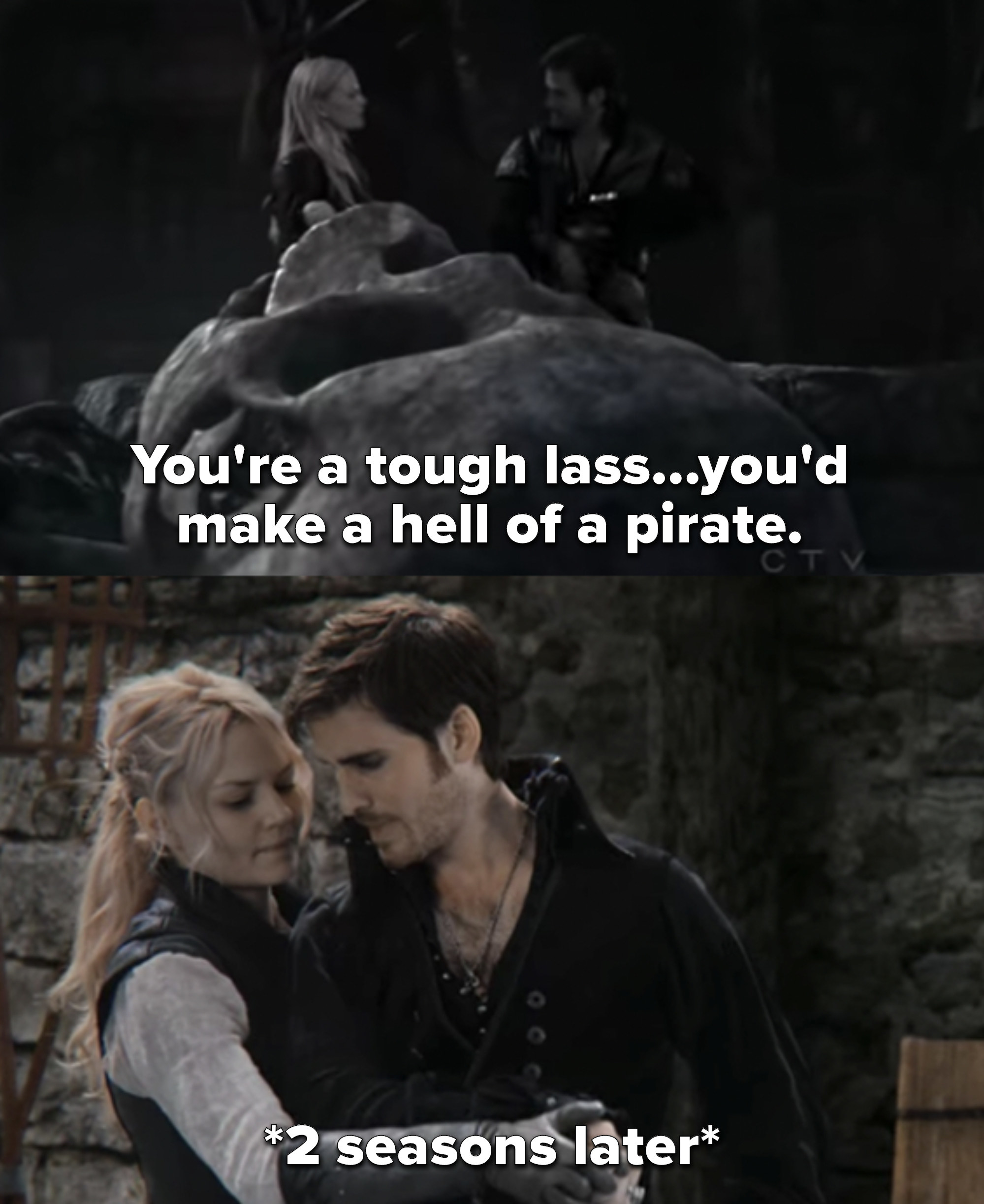 11.
On New Girl, when Aly said she was scared that Winston would fall in love with her.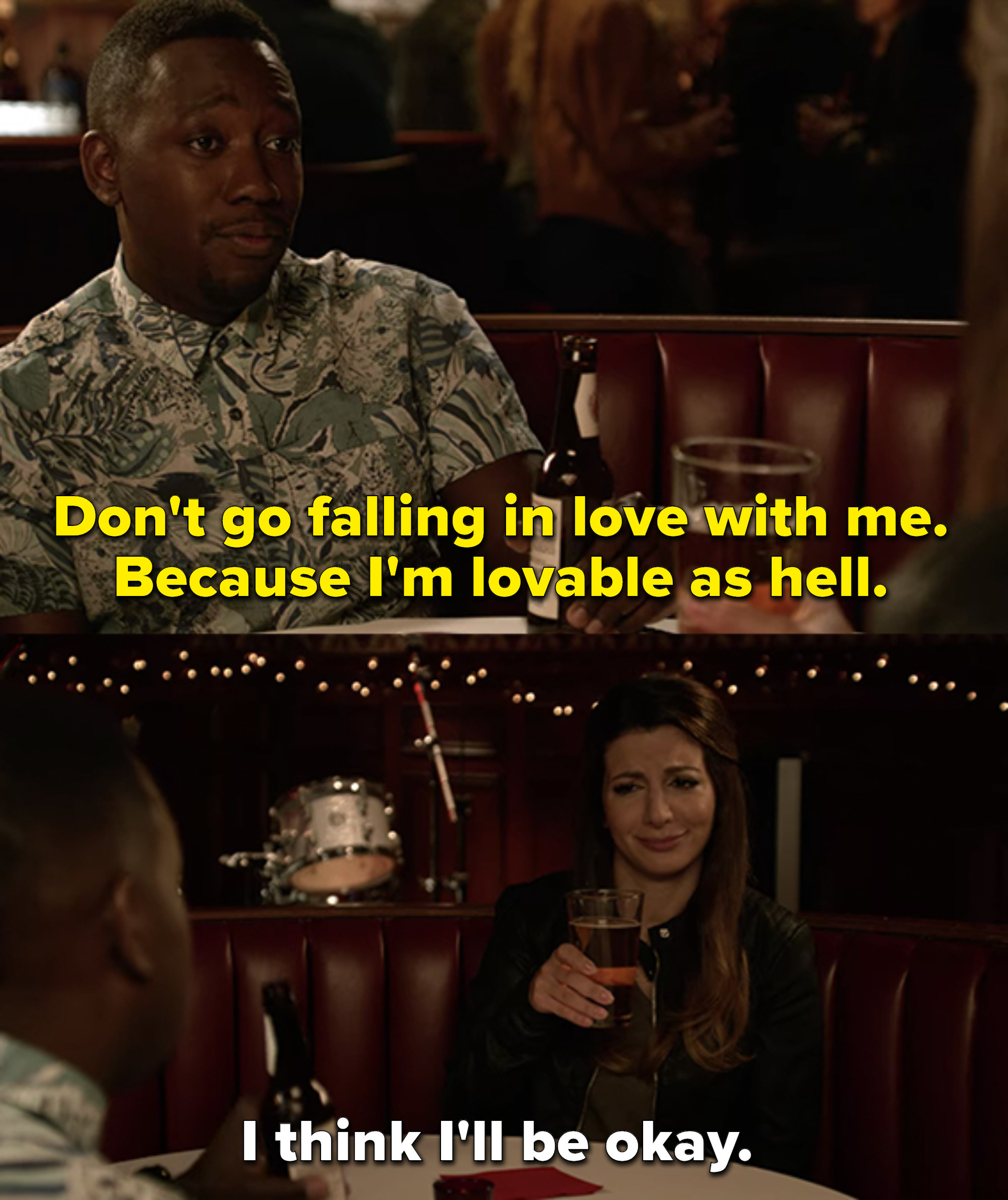 12.
On The Flash, when Iris broke Barry out of the confused trance Grodd had put him in:
13.
Also on The Flash, when Iris found out that Barry was the Flash and felt betrayed, and so Barry told her that so much of what he did was for her: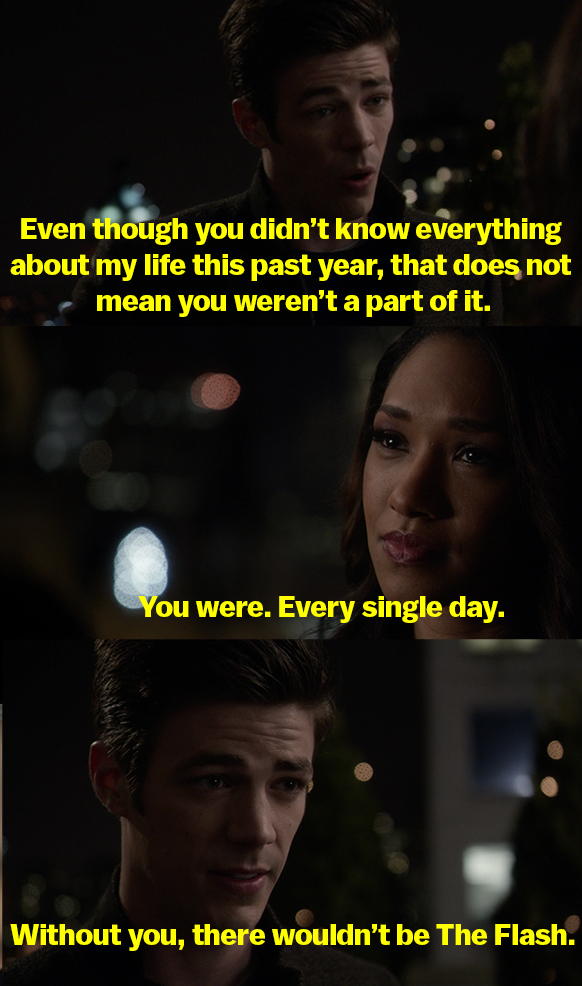 14.
On Stranger Things, when Max apologized for being mean to Lucas and confessed that she was scared to be like her brother, and Lucas said he liked talking to her:
15.
On The Office, when Jim perfectly curated a Christmas gift for Pam, but she ended up with an iPod instead — but then she traded it away to get Jim's gift back.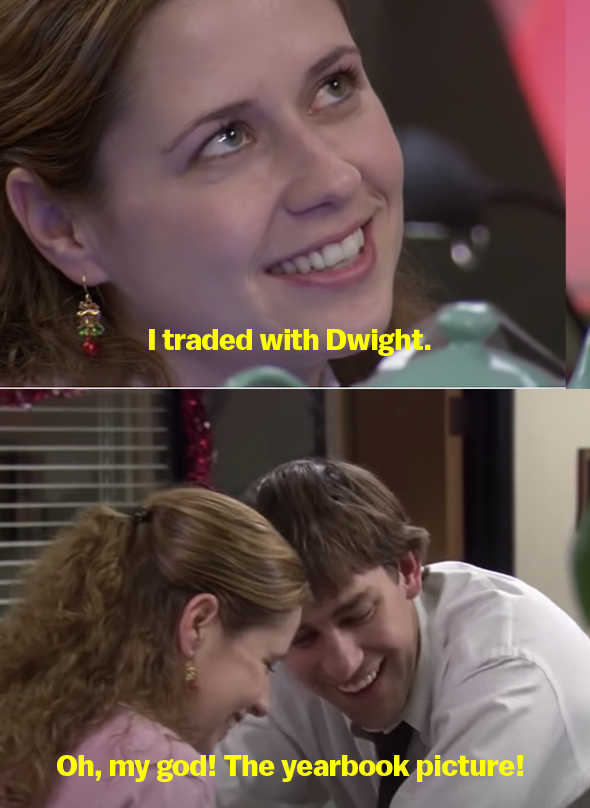 16.
Also on The Office, when Pam fell asleep on Jim's shoulder and Jim pretended not to notice.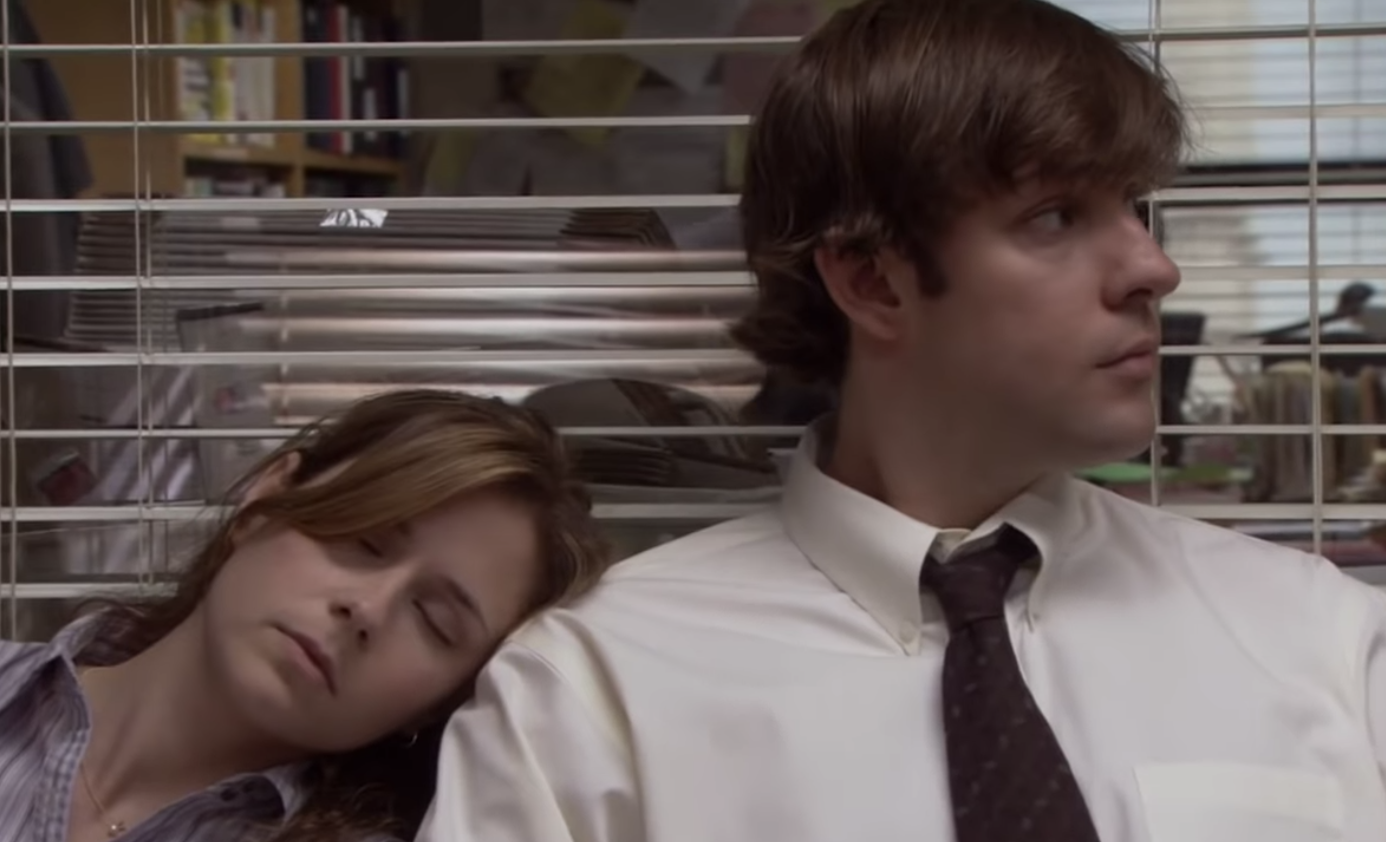 17.
On Schitt's Creek, when Patrick got David a sentimental birthday gift: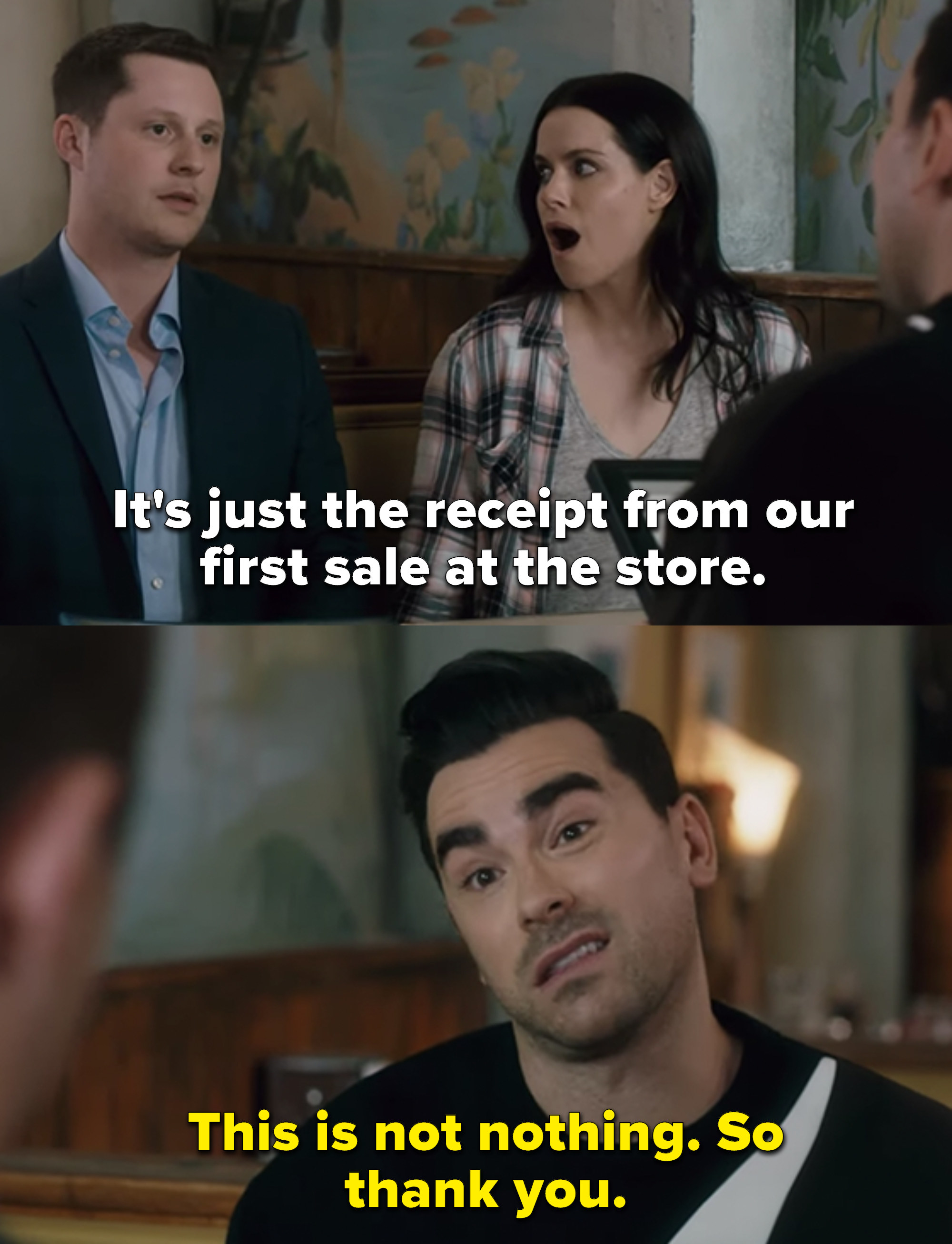 18.
On Teen Wolf, when Kira asked Scott to see his werewolf side and then gently touched his face: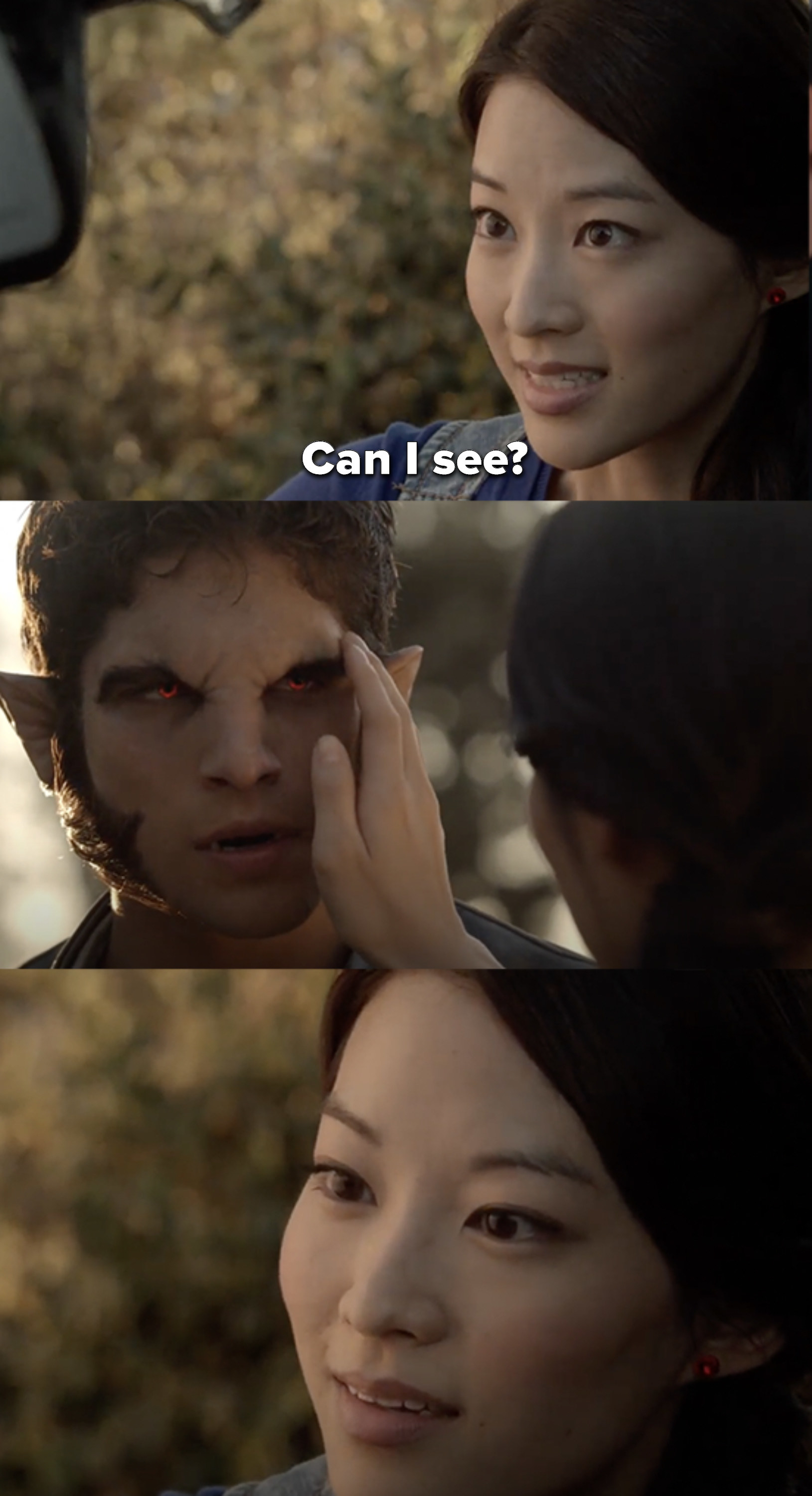 19.
On Lost, when Kate held Sawyer and convinced him to take antibiotics: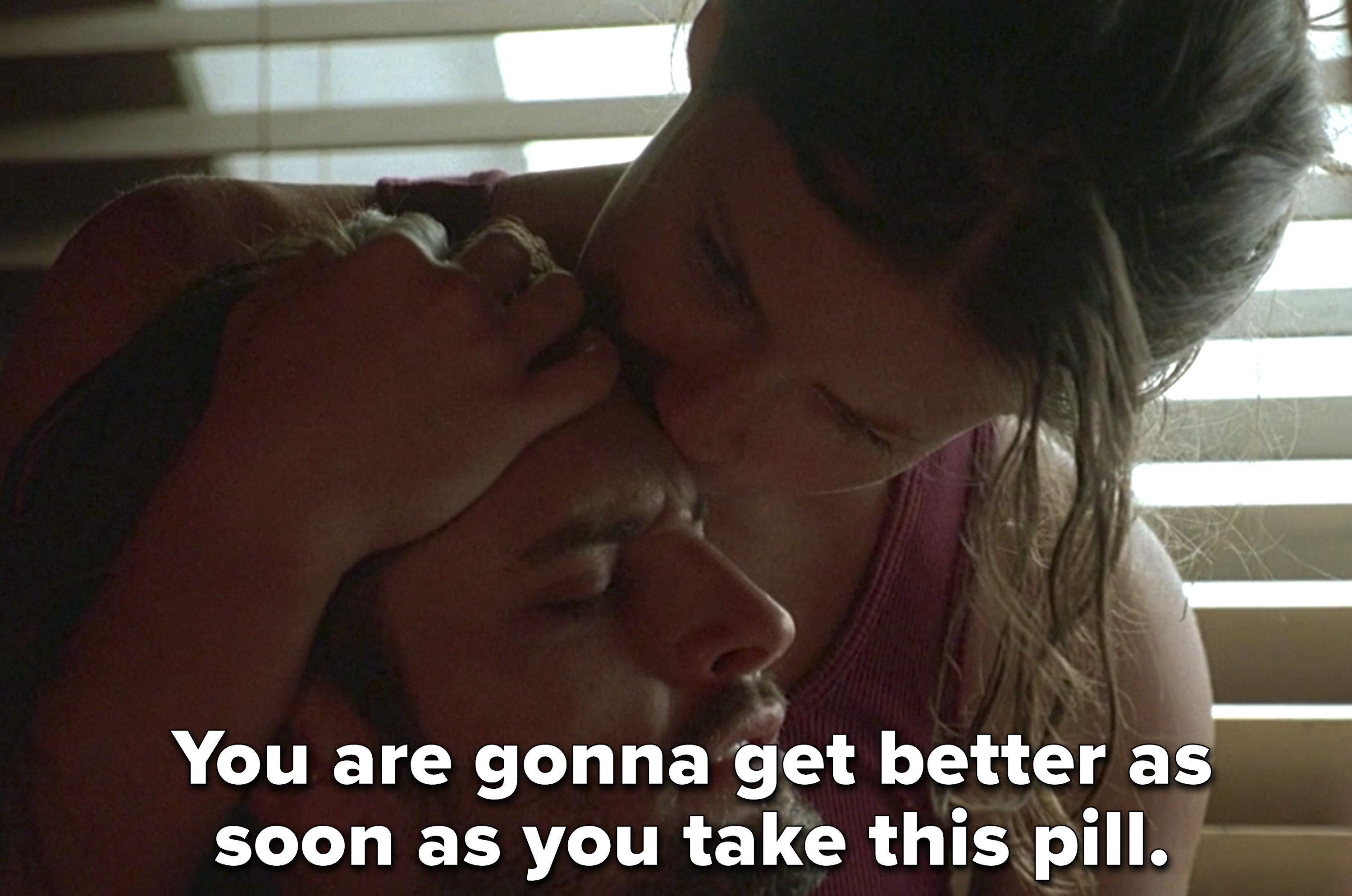 20.
Also on Lost, when Charlie pretended to eat peanut butter with Claire because she was craving it: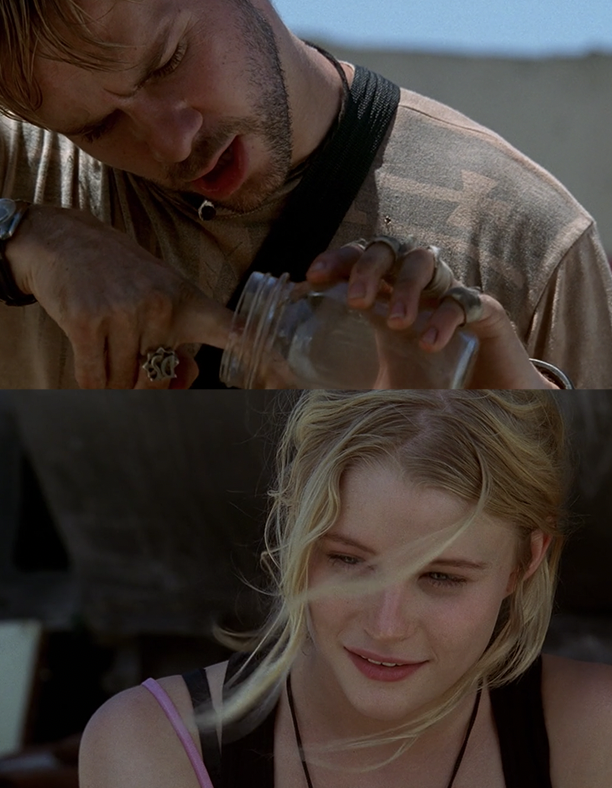 21.
And finally, on The Good Place, when Eleanor thought she was leaving for the Bad Place and called Chidi her flashlight: