1.
When Ezra and Aria told her family they were together on Pretty Little Liars: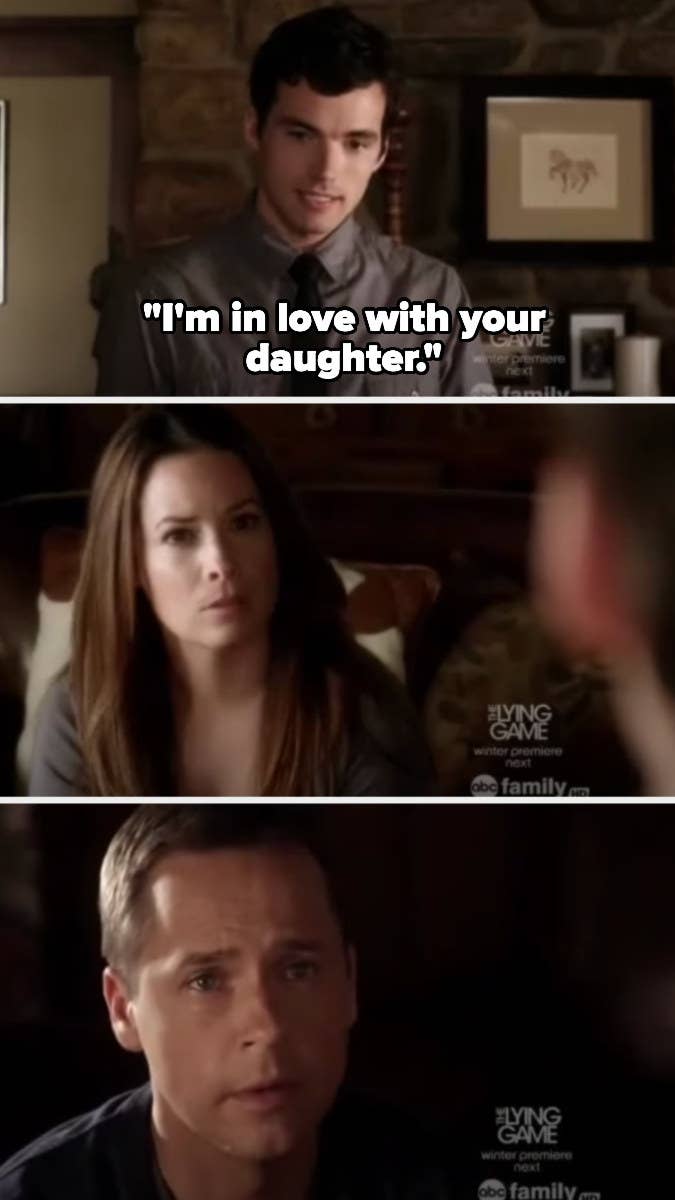 2.
When Michael revealed he wasn't going to pay the kids' tuition on The Office: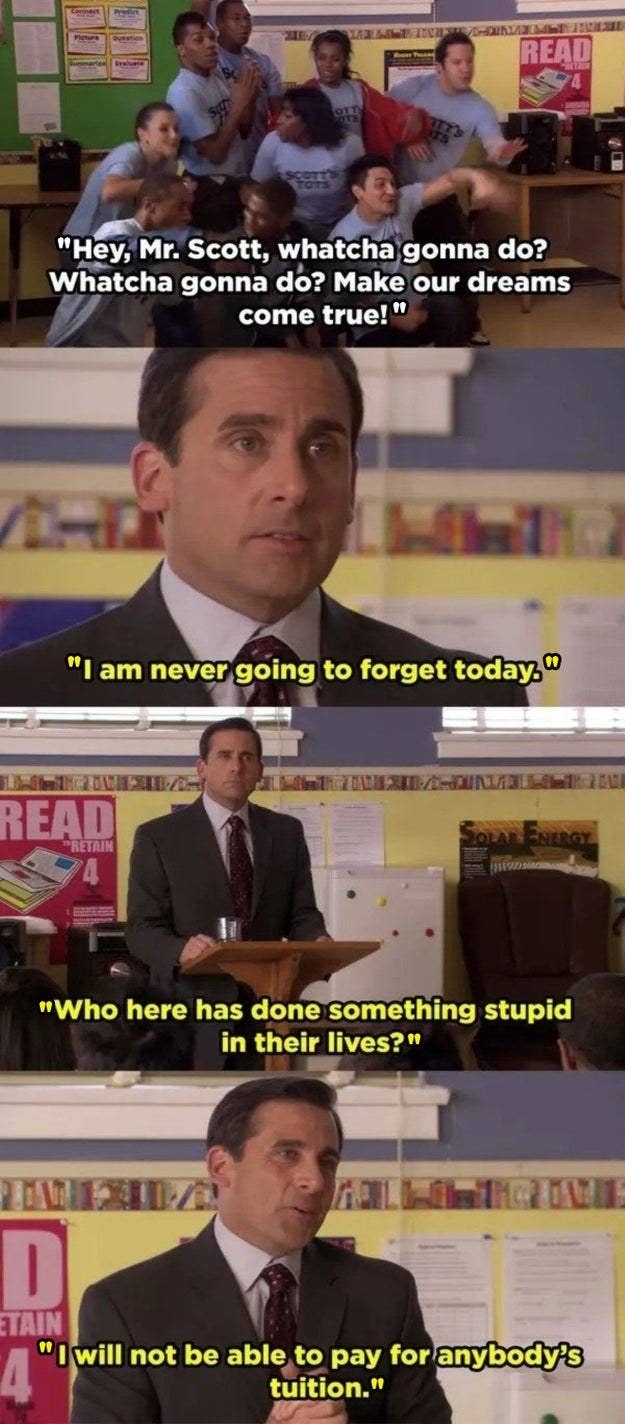 3.
When Julien gave her "I'm a bully" speech after showing the video of Zoya getting bullied, and asked everyone to put it on social media on Gossip Girl: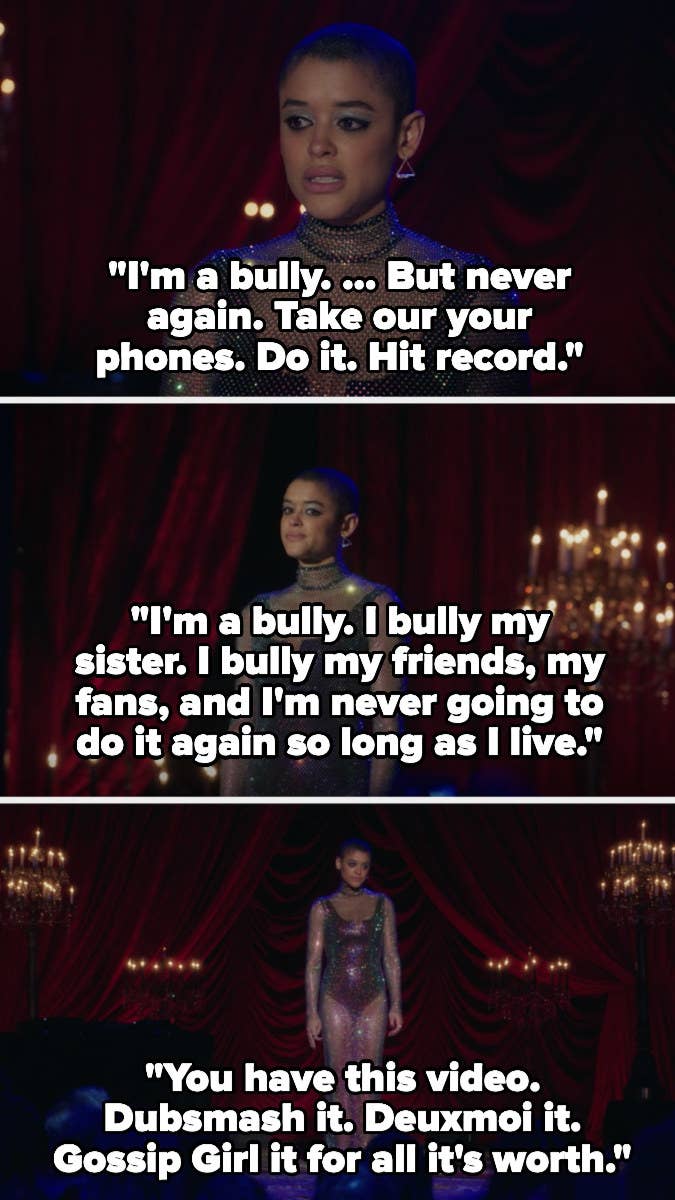 4.
When Wes and Cordelia finally kissed on Buffy the Vampire Slayer and it...did not go well: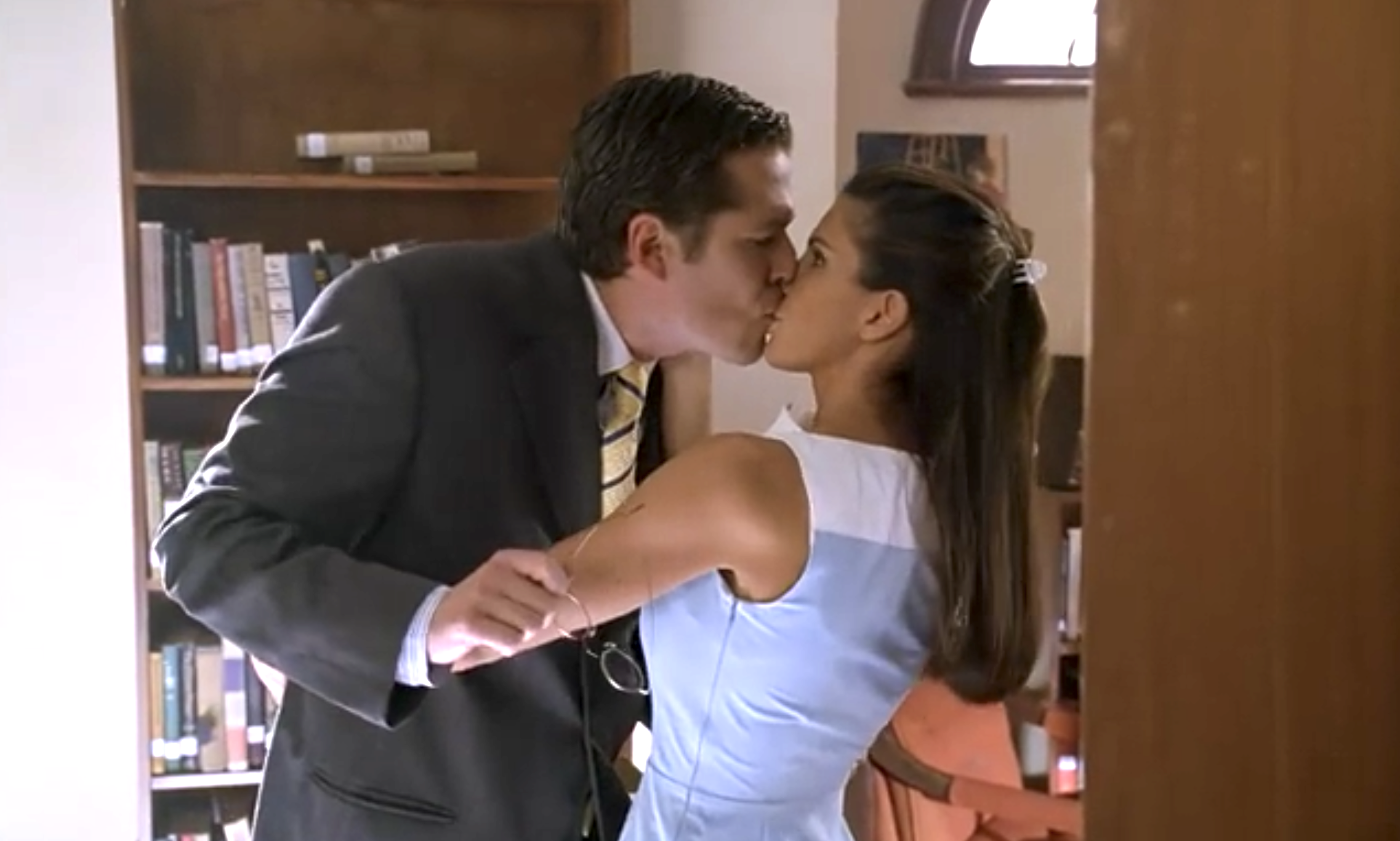 5.
When Skyler mimicked Marilyn Monroe's version of "Happy Birthday" to Ted on Breaking Bad:
6.
When Betty sang "Mad World" and stripped in Riverdale:
7.
When Finn sang "You're Having My Baby" to reveal to Quinn's family that she was pregnant on Glee: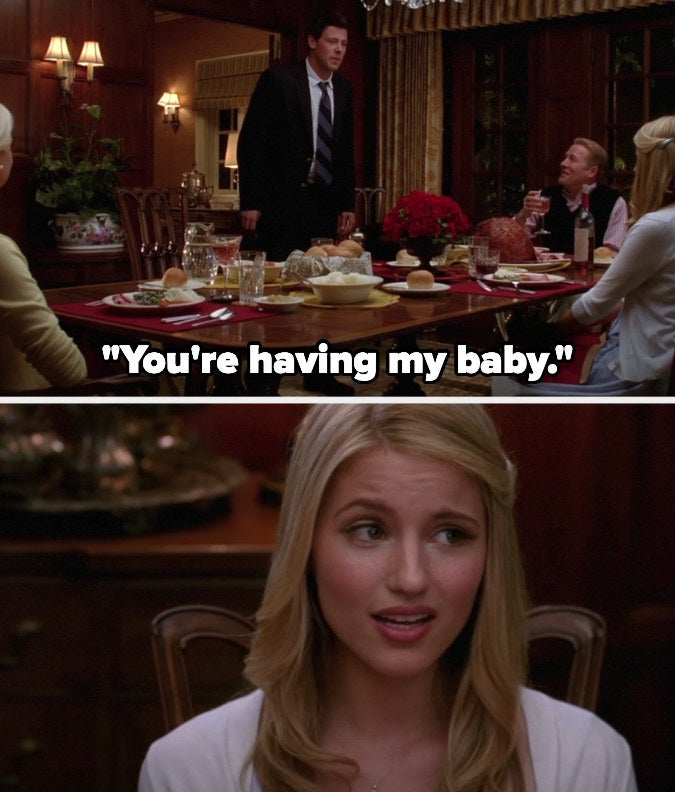 8.
When Kevin tried to scam people through an escape room on Kevin Can F*** Himself and then swallowed the key so he wouldn't have to give them the money: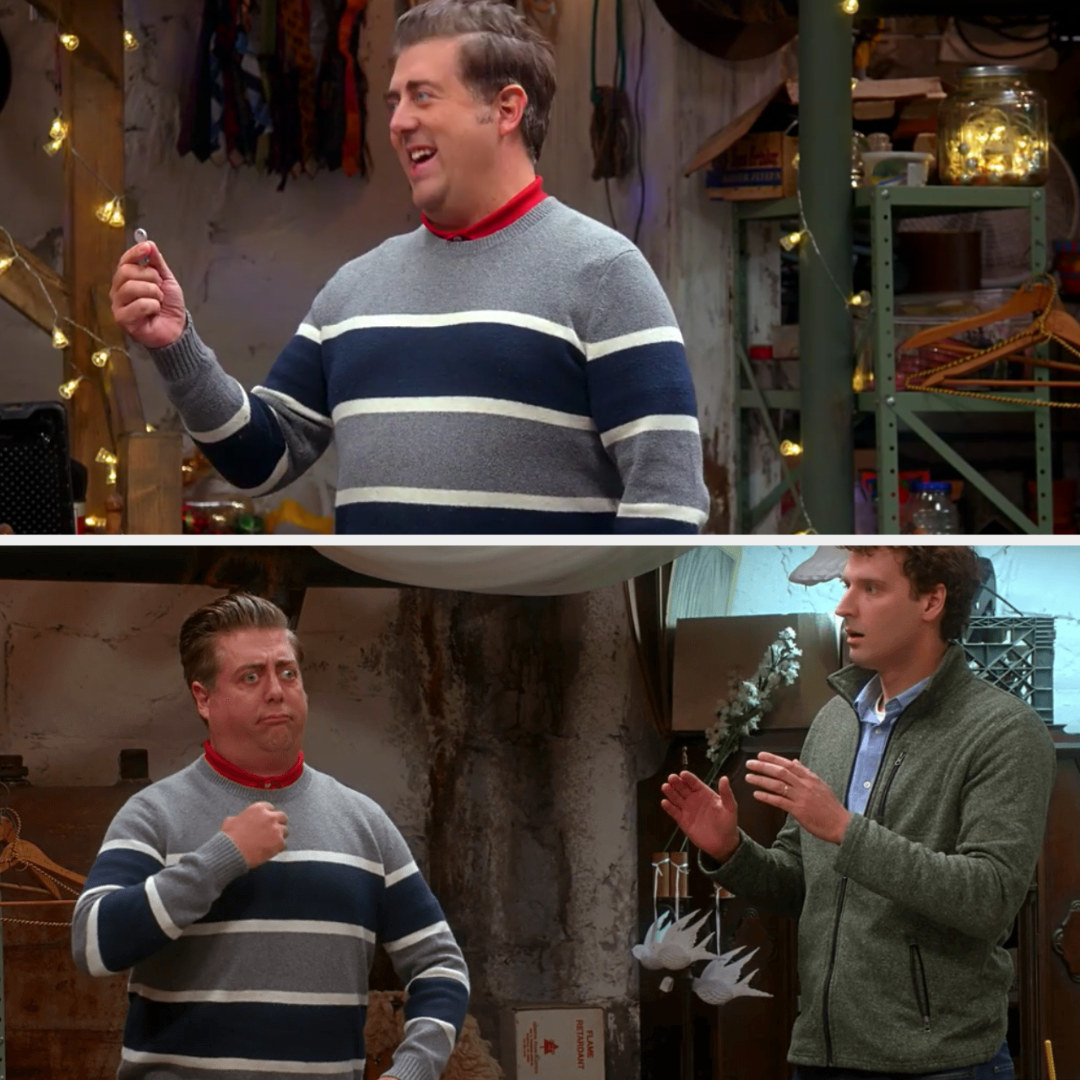 9.
When Angel (as a puppet) had a heart-to-heart with Nina on Angel: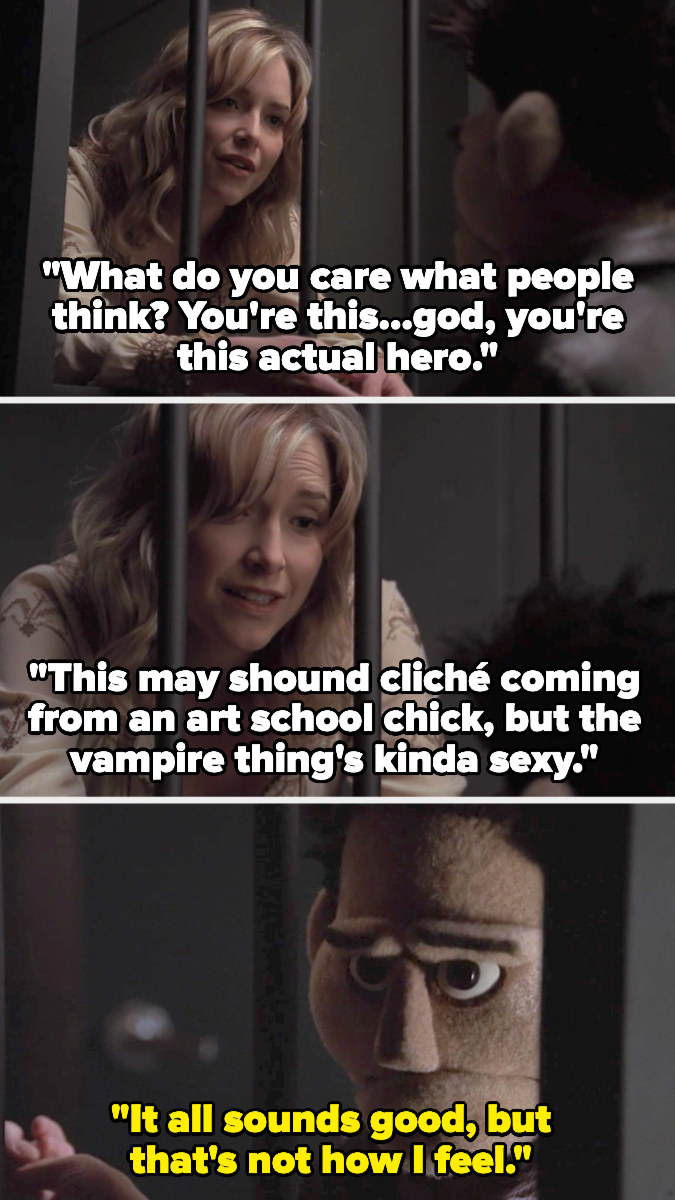 10.
Just everything about the "What Does the Fox Say?" performance on Glee:
11.
When Jess got stuck on Sam's car in the car wash on New Girl: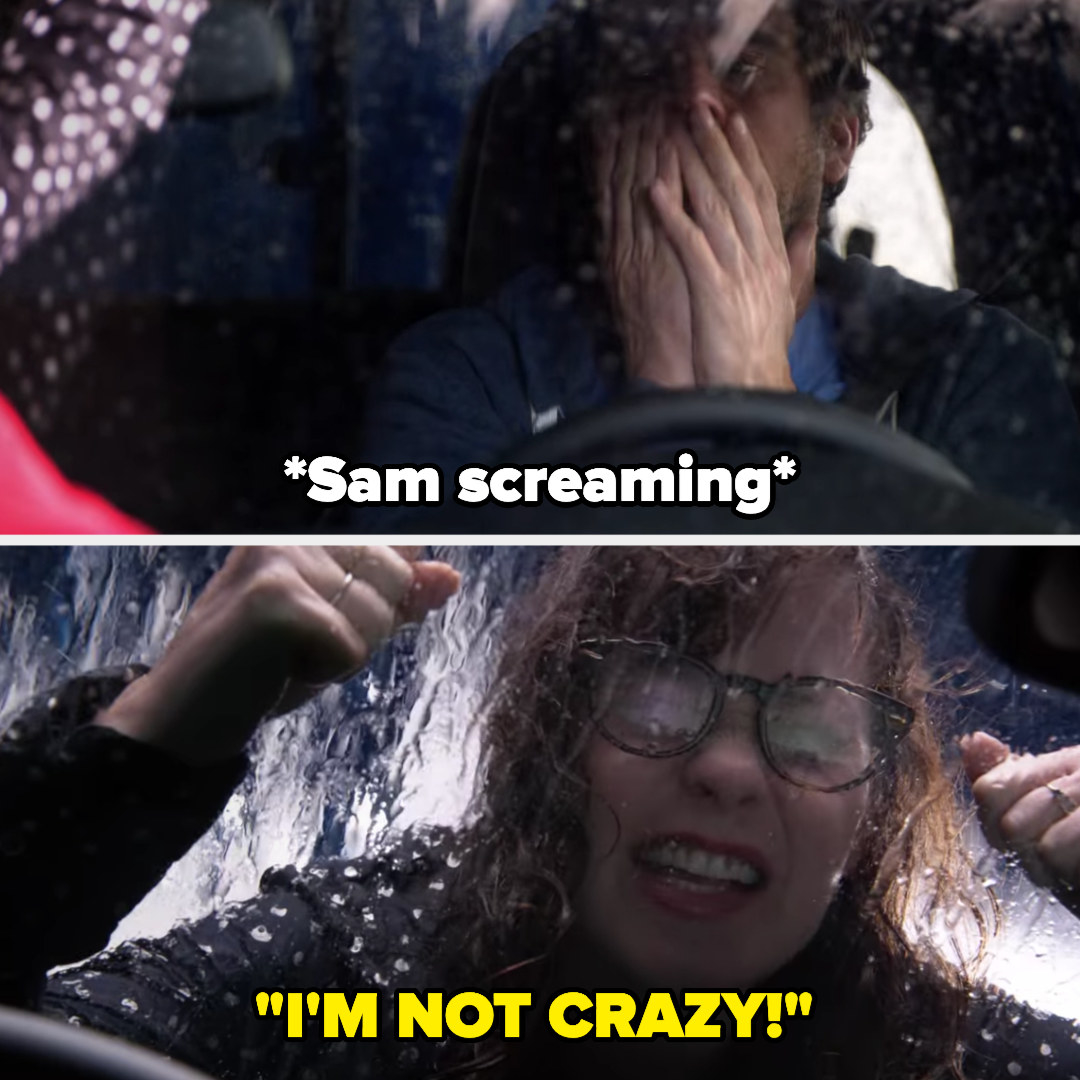 12.
And when Jess went to the funeral of a guy she was sexting and realized he'd had a girlfriend, then (badly) pretended she was a sports agent with him: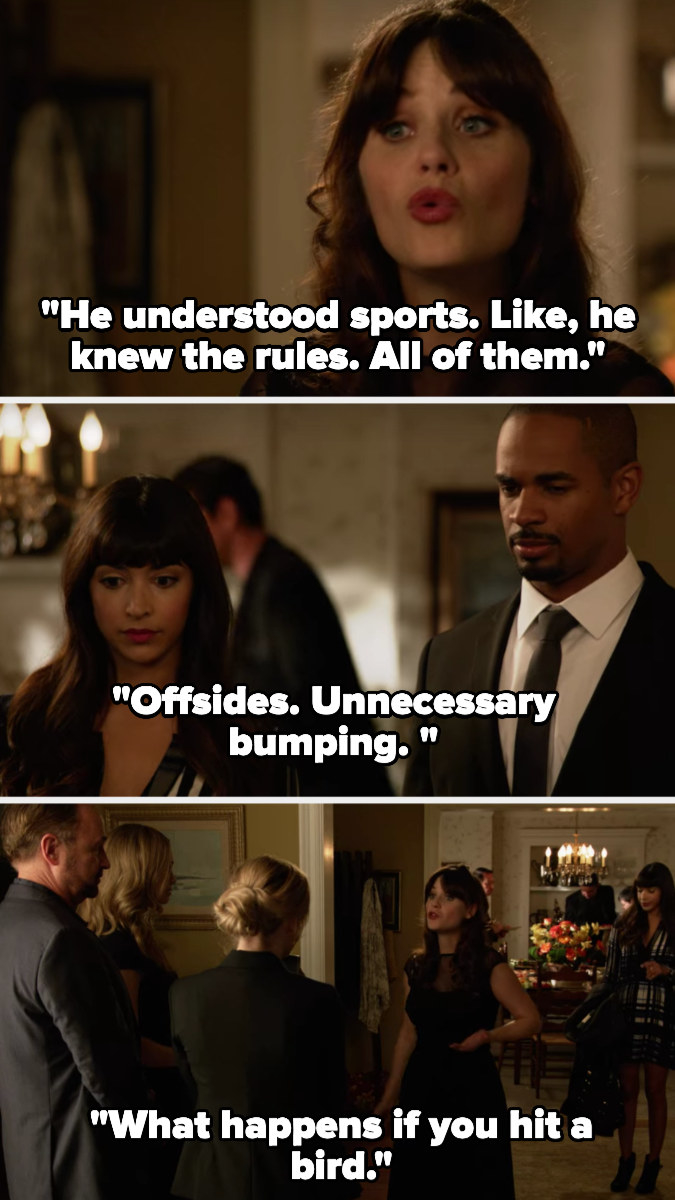 13.
When Fleabag accidentally took off her shirt at the loan meeting on Fleabag: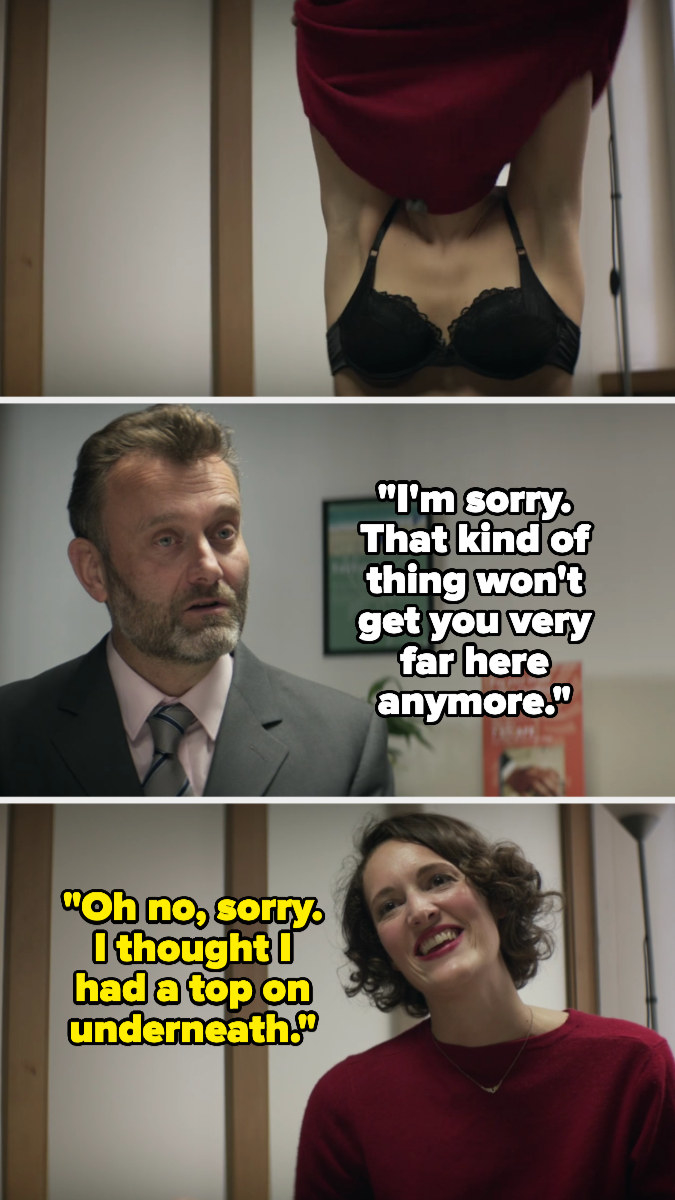 14.
The entire red circle scene on Riverdale:
15.
When Hanna sort of had an angry breakdown while dancing on Pretty Little Liars:
16.
Izzy and Denny's whole ghost sex scene in Grey's Anatomy: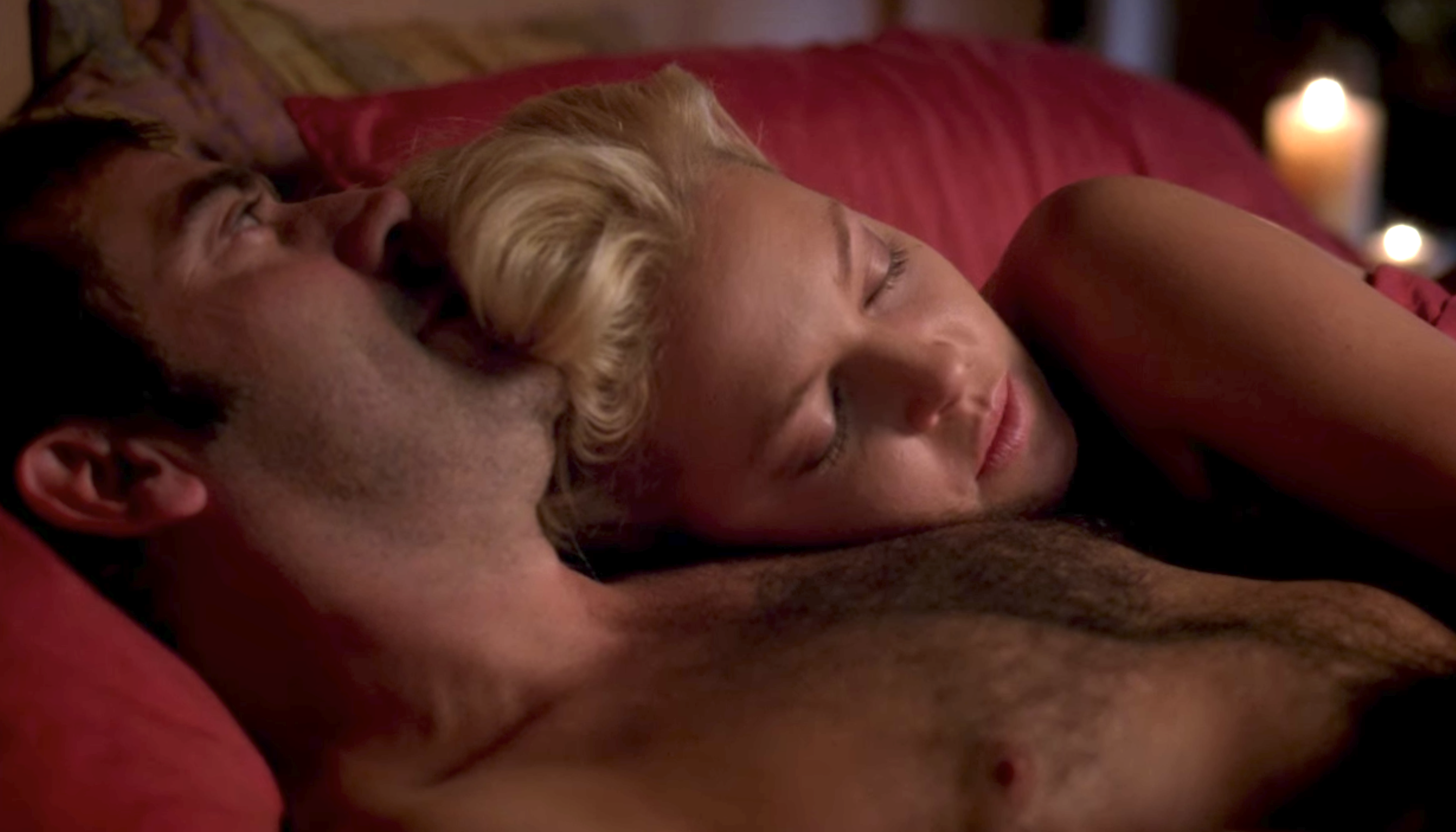 17.
And when Cordelia had sex with Connor on Angel: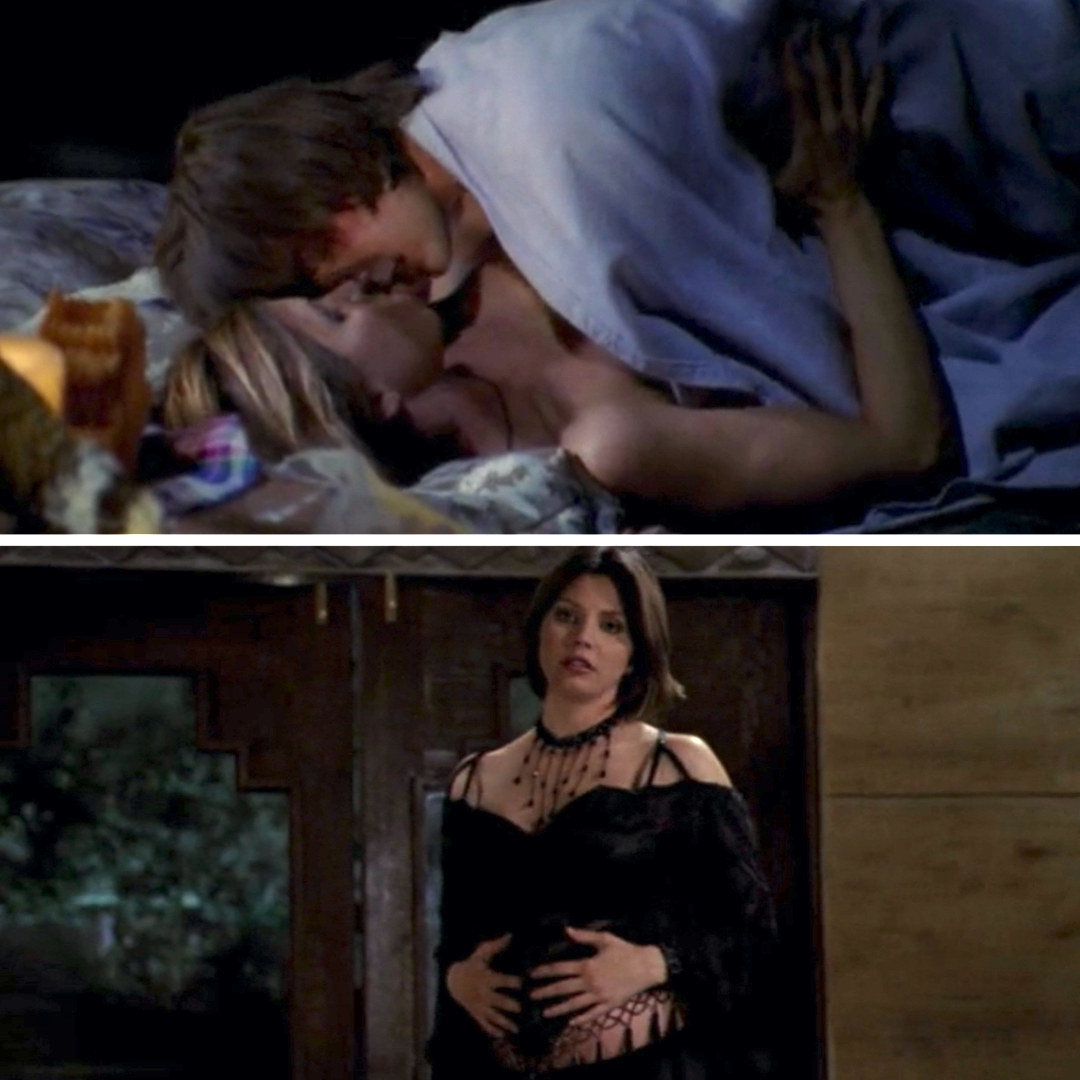 18.
When Tim thought Deb bid on him at the Boy Toy auction to have sex, but really she wanted him to clean the bathroom on One Tree Hill: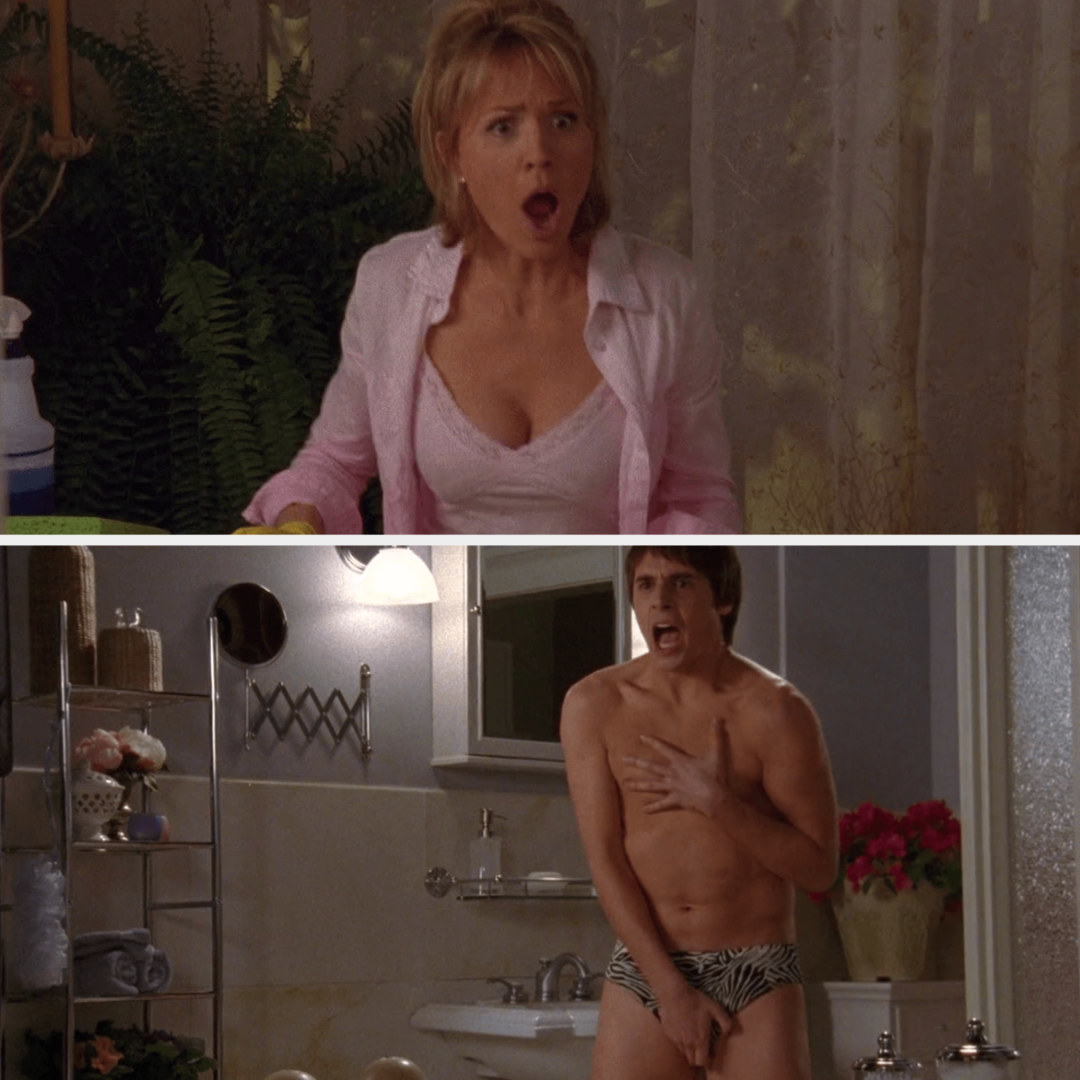 19.
And finally, when Klaus tried to talk to the teenage version of his Vietnam lover and convince him not to go to Vietnam on The Umbrella Academy: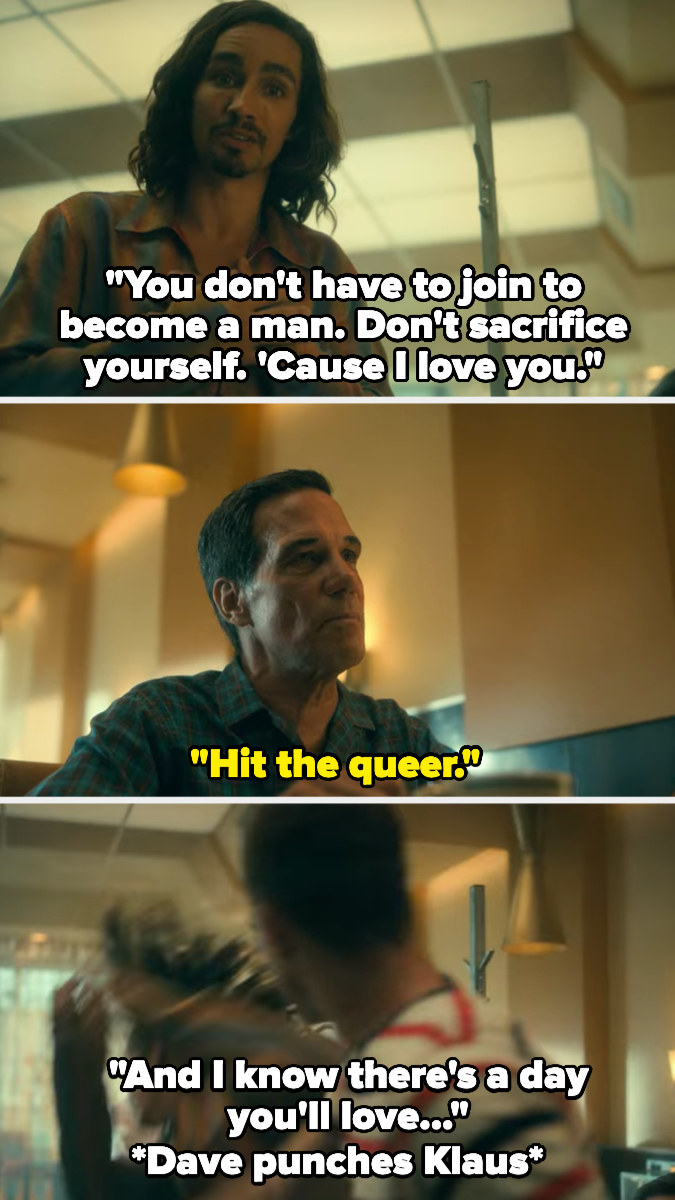 What TV scenes always make you cringe? Let us know in the comments below!