Recently we asked the BuzzFeed Community to tell us the creepiest, most twisted TV villain scenes, and they DELIVERED. Here are the 22 most nightmare-inducing picks!
WARNING: Some of the submissions contain mentions of sexual assault and suicide. Also, many of them are really gory — I blurred those images out in case you would prefer not to see them!
SPOILERS AHEAD!
1.
On Buffy the Vampire Slayer, when Angel killed Jenny and then left her in Giles' bed for him to find: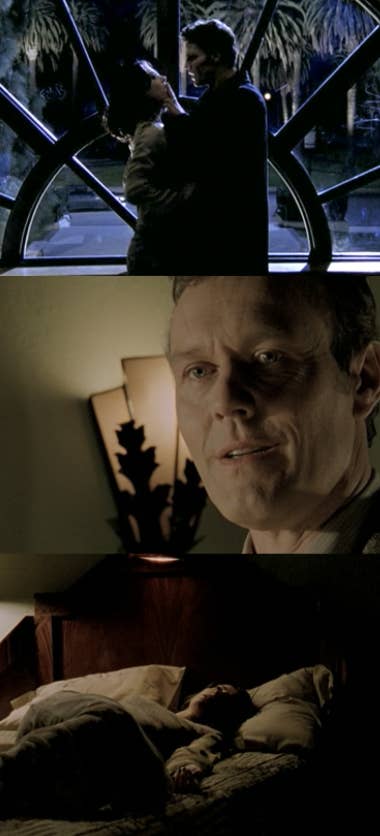 2.
On Twin Peaks, when Bob crawled over the couch toward Maddy: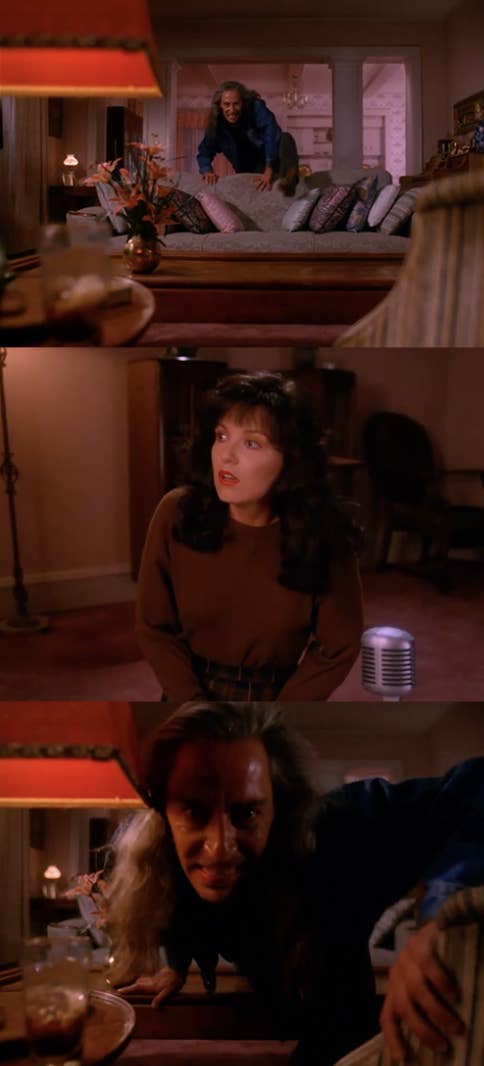 4.
On Sherlock, when Moriarty revealed who he was at the pool: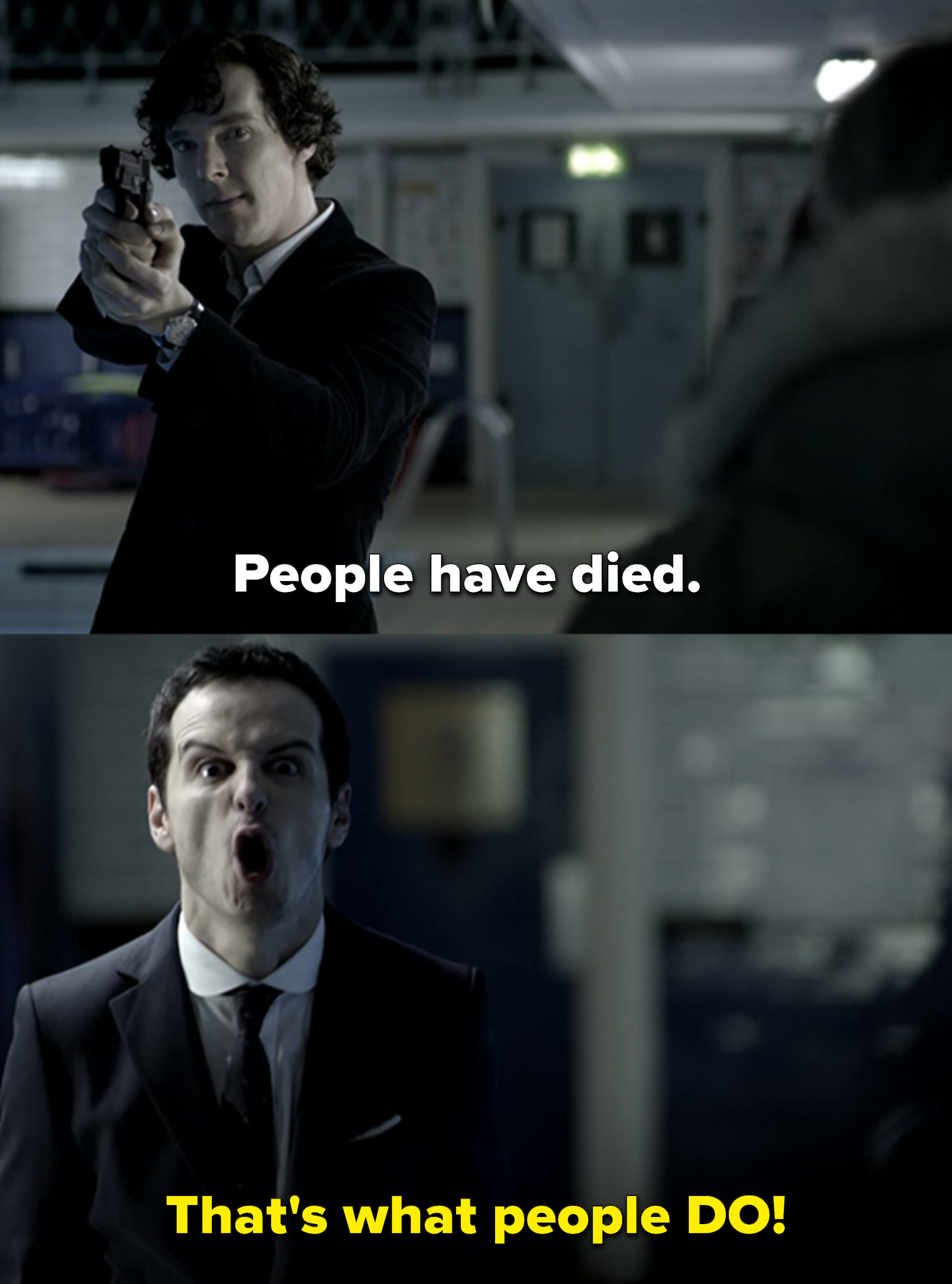 5.
On One Tree Hill, when Dan killed his brother, Keith: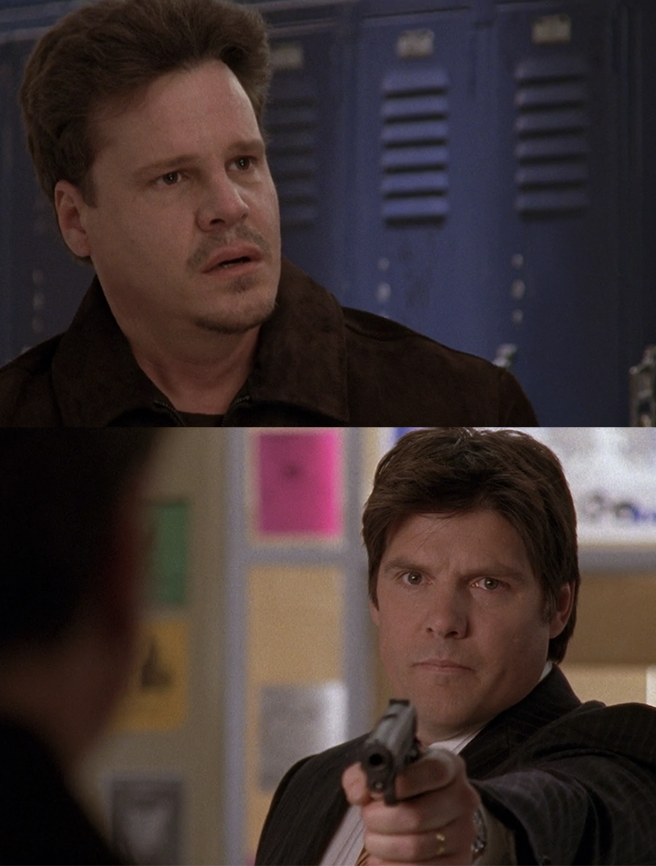 6.
On Haunting of Hill House, when Poppy's ghost convinced Olivia to kill her family: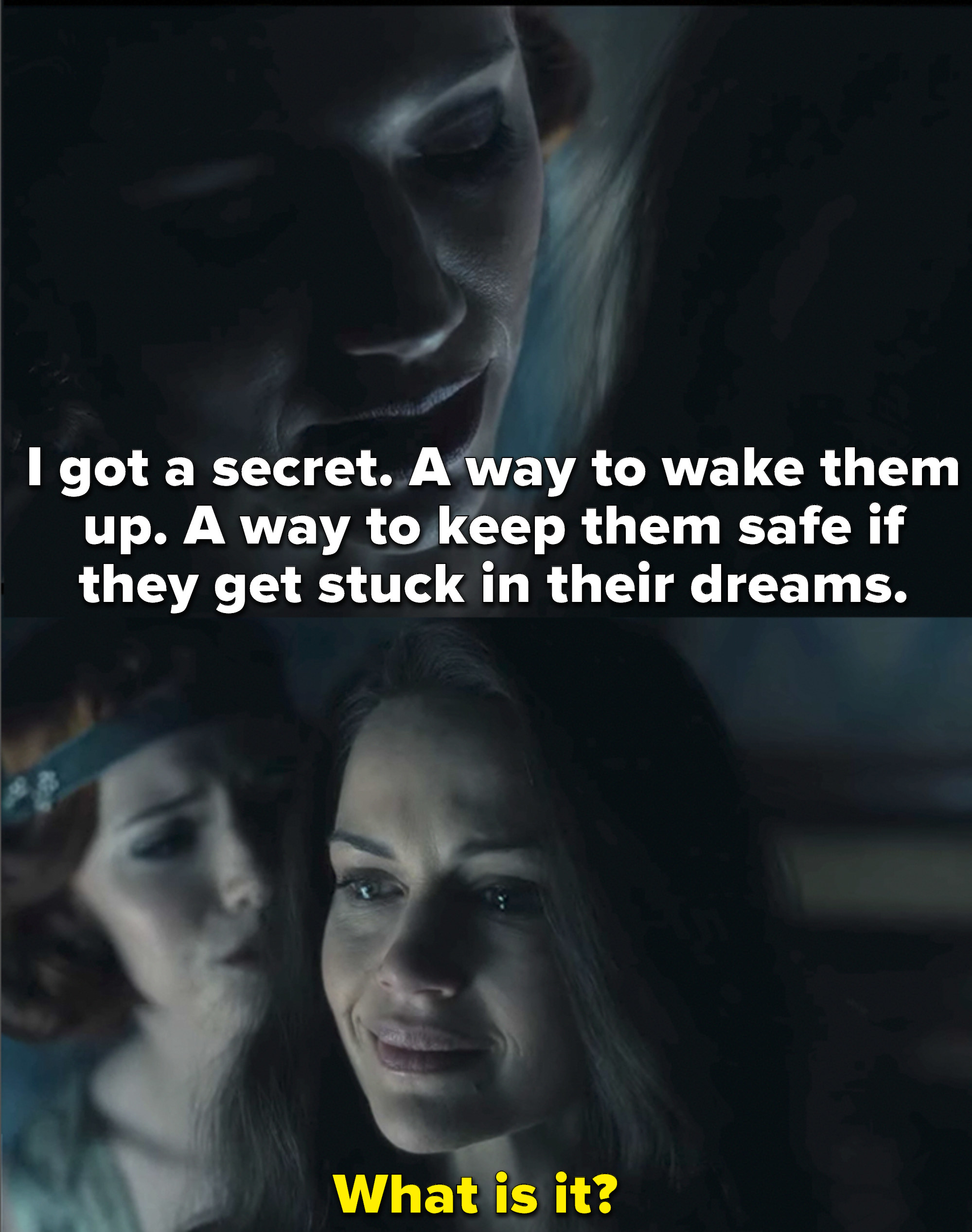 8.
On American Horror Story: Freak Show, when Twisty the Clown hid in the toy store, then murdered the owner: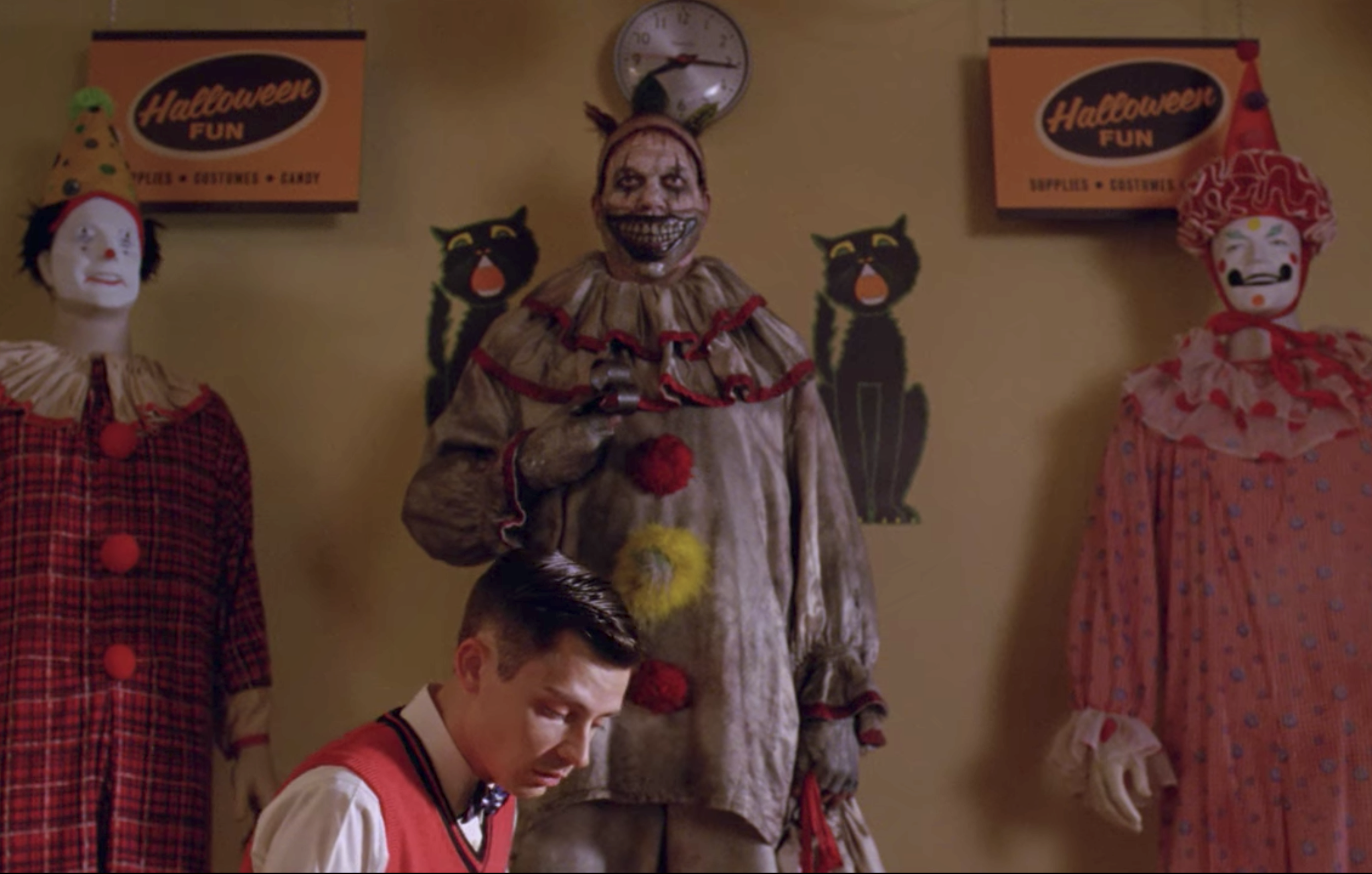 9.
On The Vampire Diaries, when Klaus drowned Carol Lockwood while Christmas music played: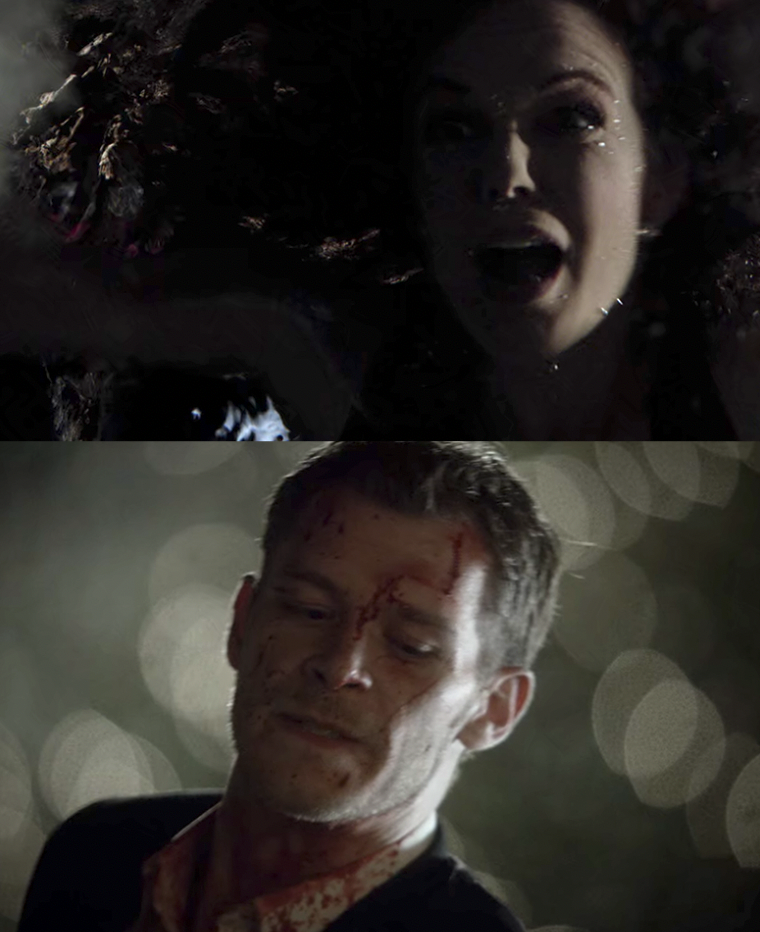 11.
On Doctor Who, when the Weeping Angels manifested in Amy's mind and made her start counting down to her death: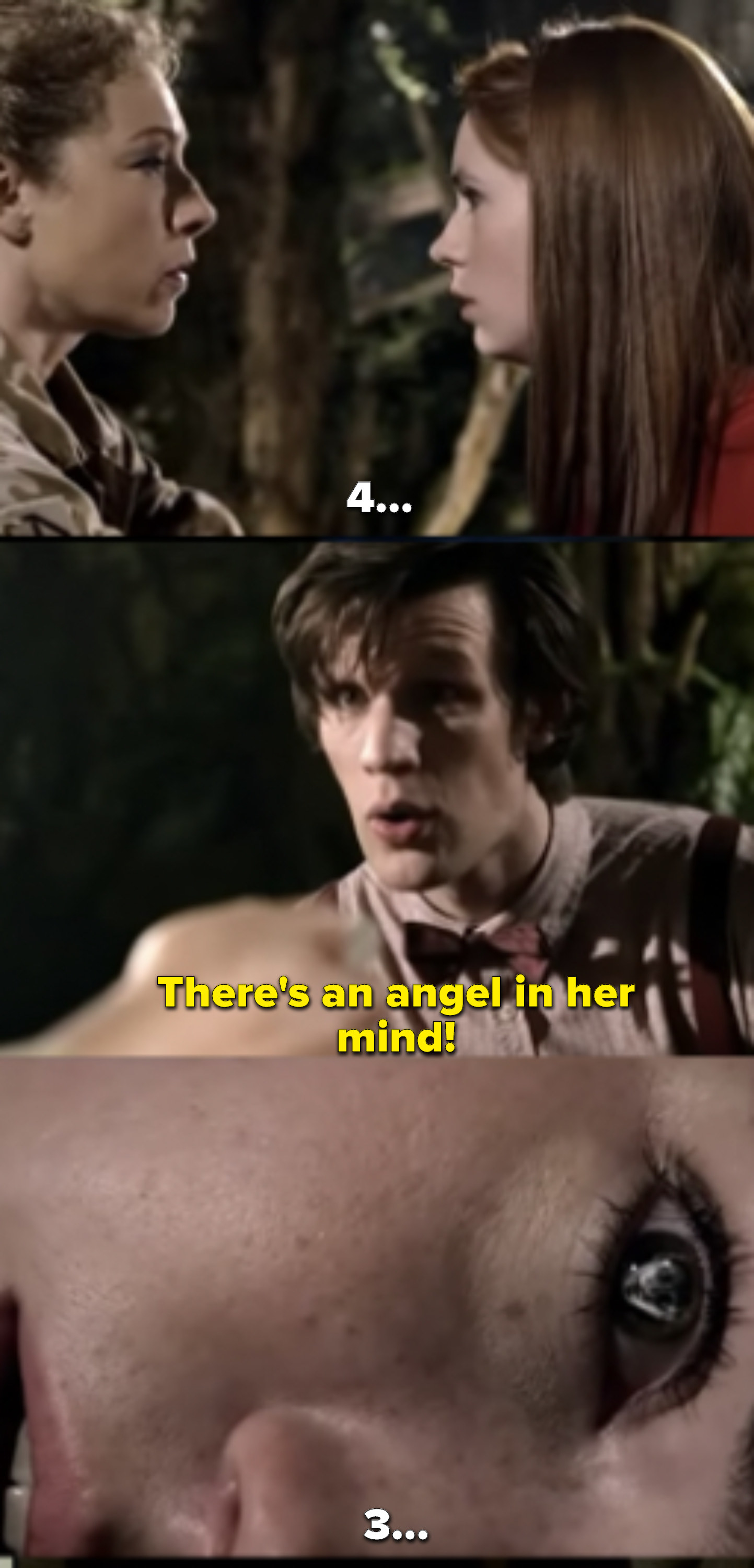 12.
On Raising Dion, when Pat was revealed to be the Crooked Man: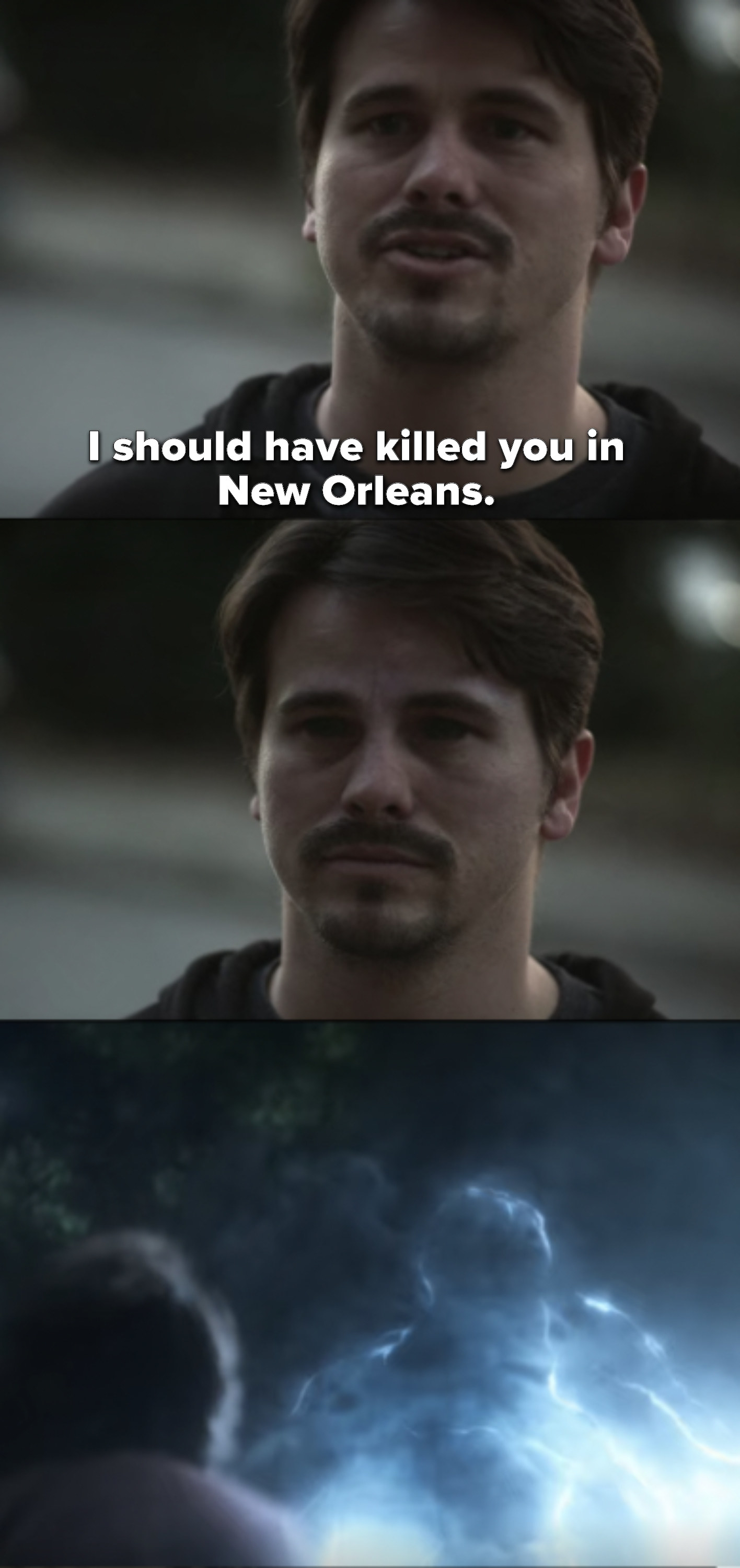 13.
On Boardwalk Empire, when Gyp Rosetti was introduced in a scene that showed him beating a mechanic for teasing him: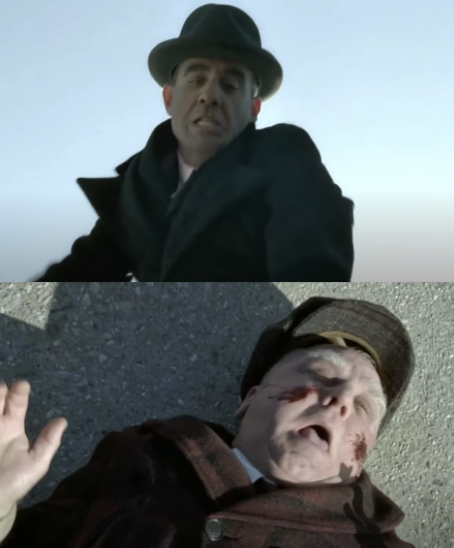 15.
On Veronica Mars, when Veronica realized that Aaron Echolls was the murderer and that he was in the backseat of her car: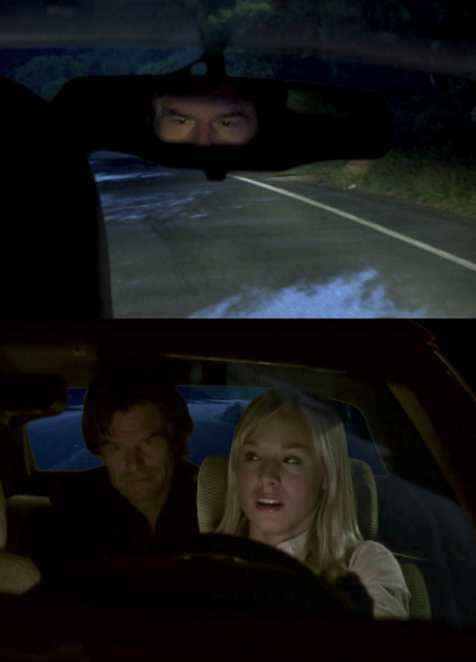 16.
On X-Files, when Tooms followed the businessman home and went down his chimney: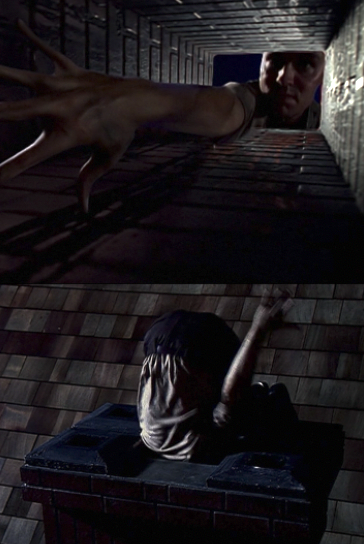 17.
On Buffy the Vampire Slayer, when the Gentlemen took away everyone's speech: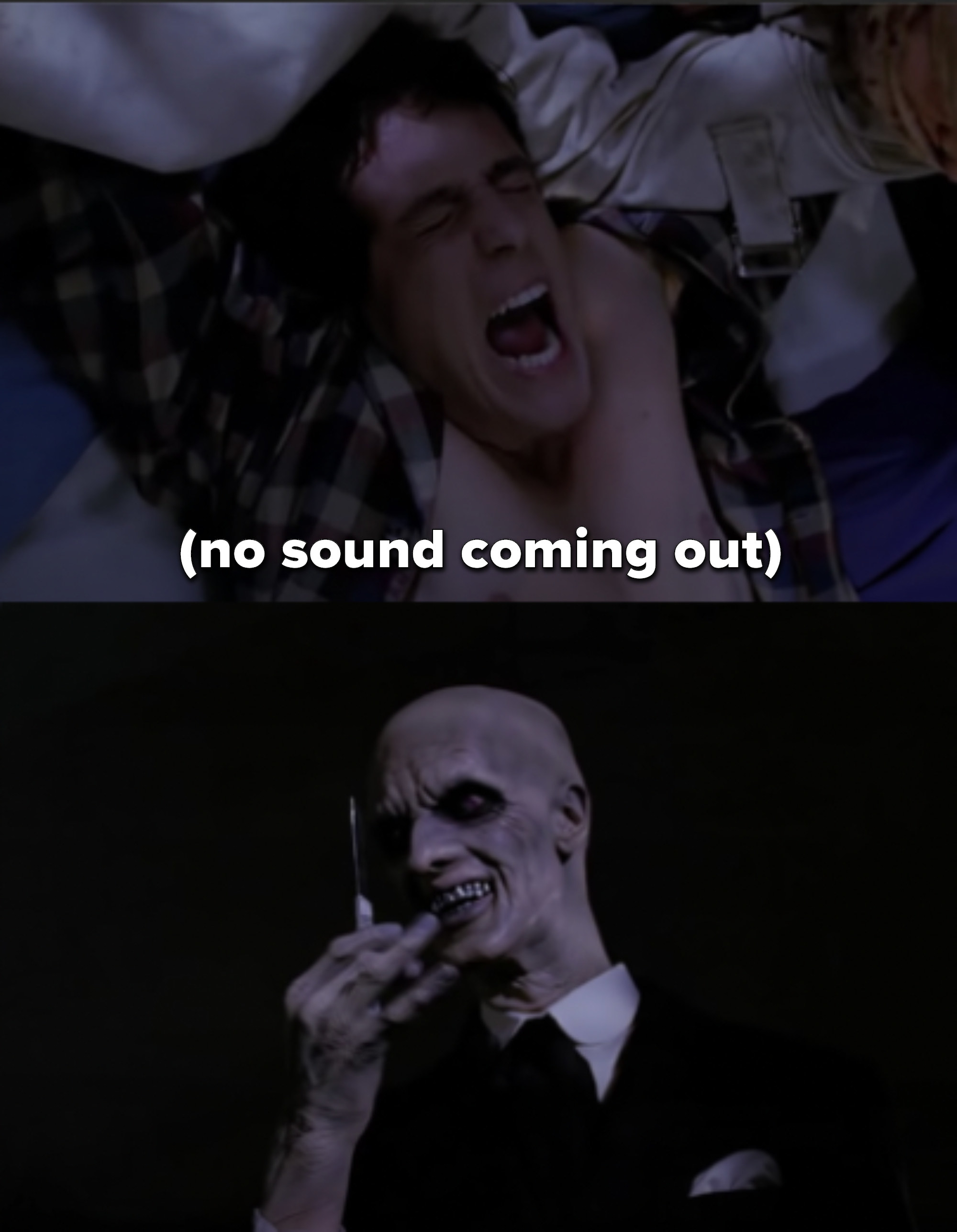 18.
On Dexter, when the Trinity Killer killed Rita: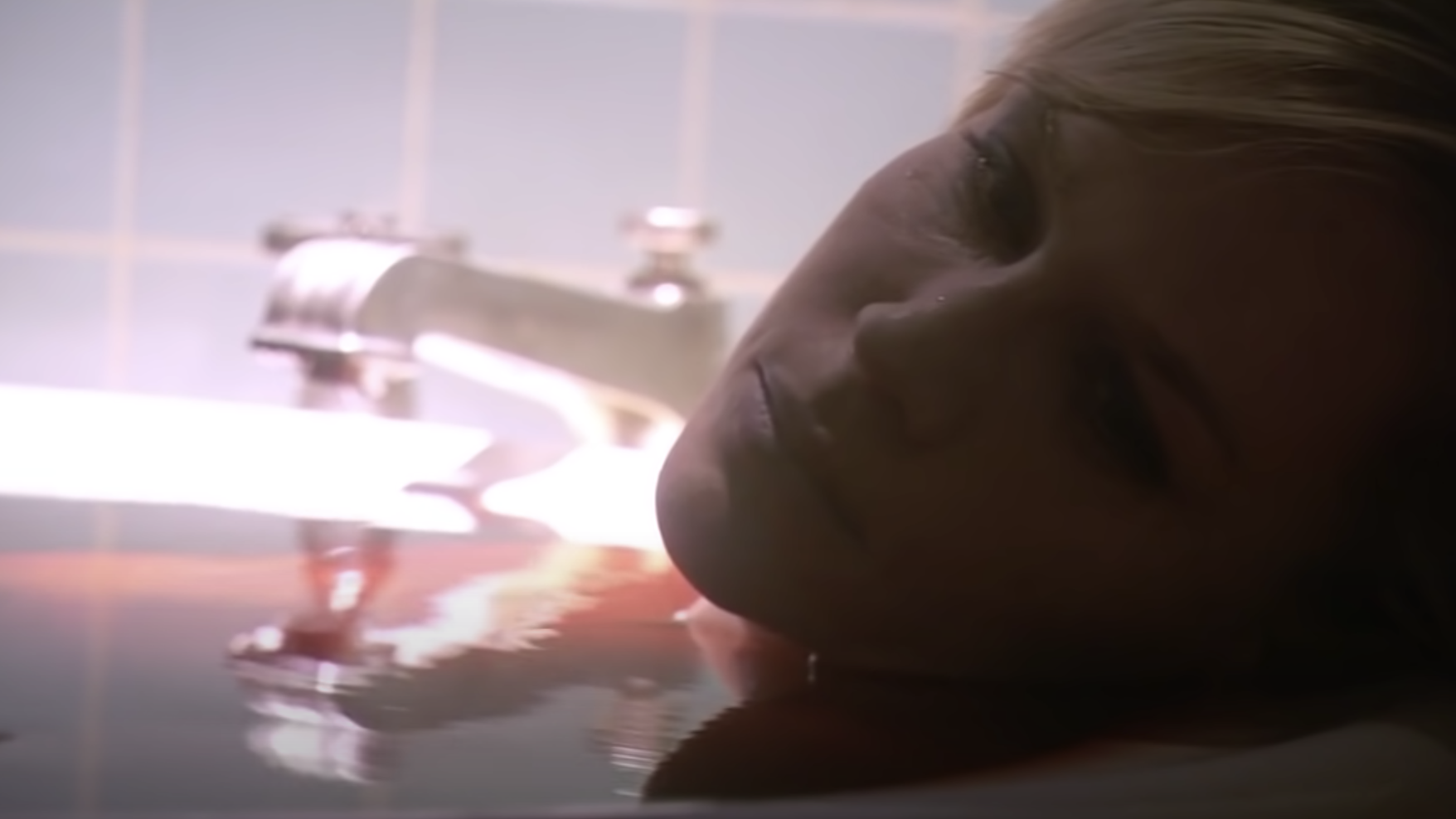 19.
On The X-Files, when Mrs. Peacock and her son escaped while "Wonderful, Wonderful" played.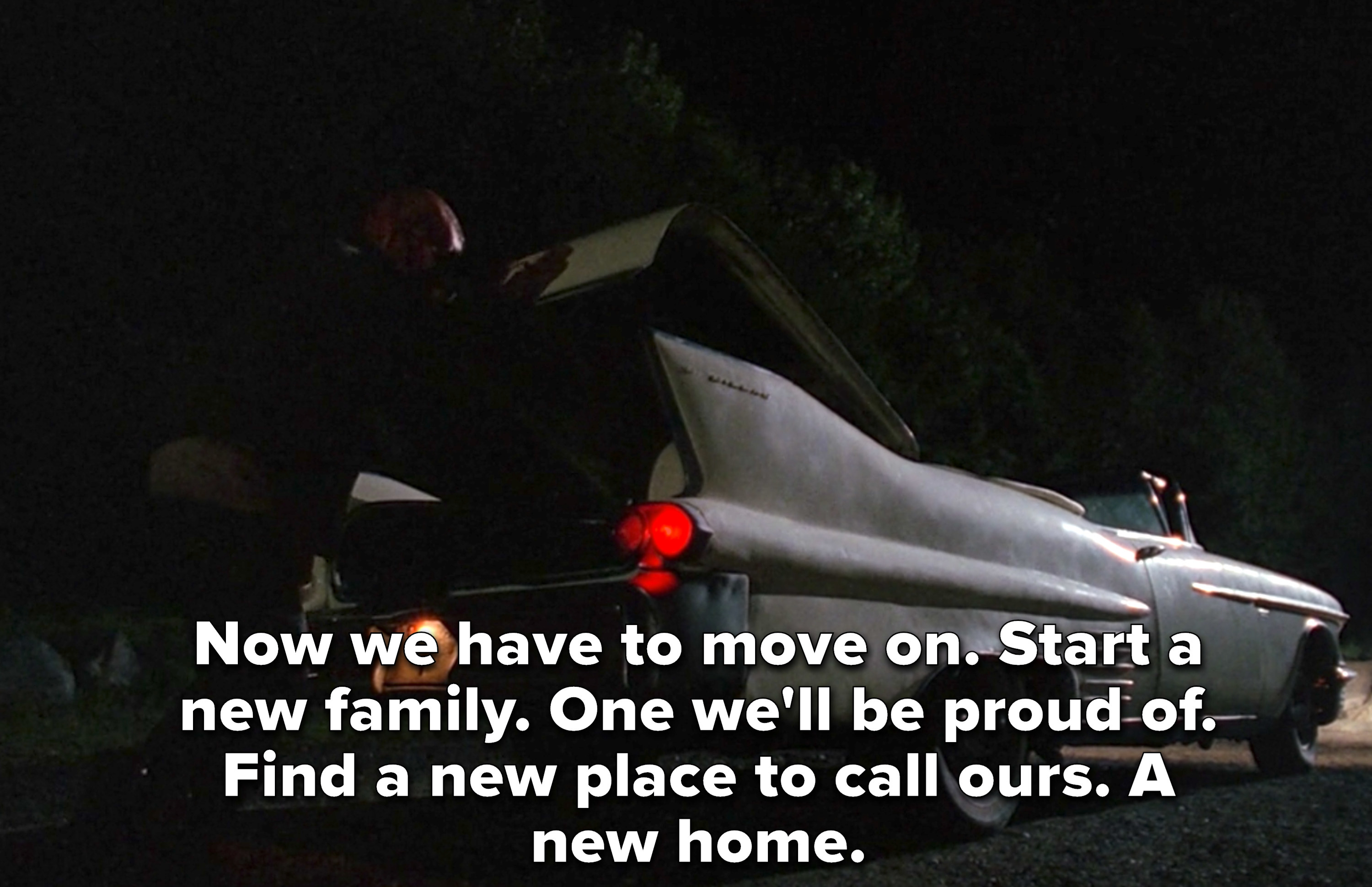 20.
On Breaking Bad, when Tuco beat a member of his crew to death in front of Jesse and Walt: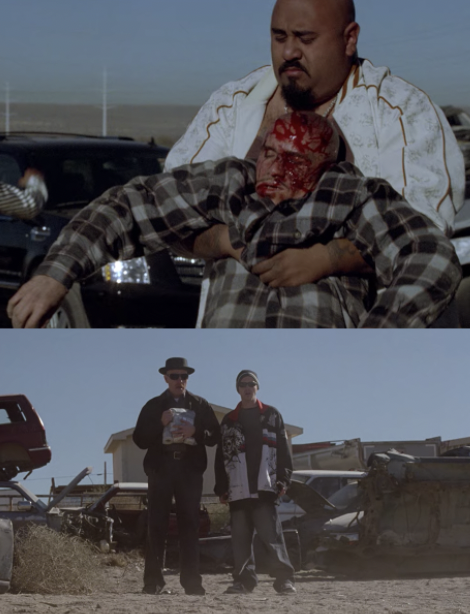 21.
On Avatar: The Last Airbender, when Azula lost her mind after being betrayed by Mai and Ty Lee: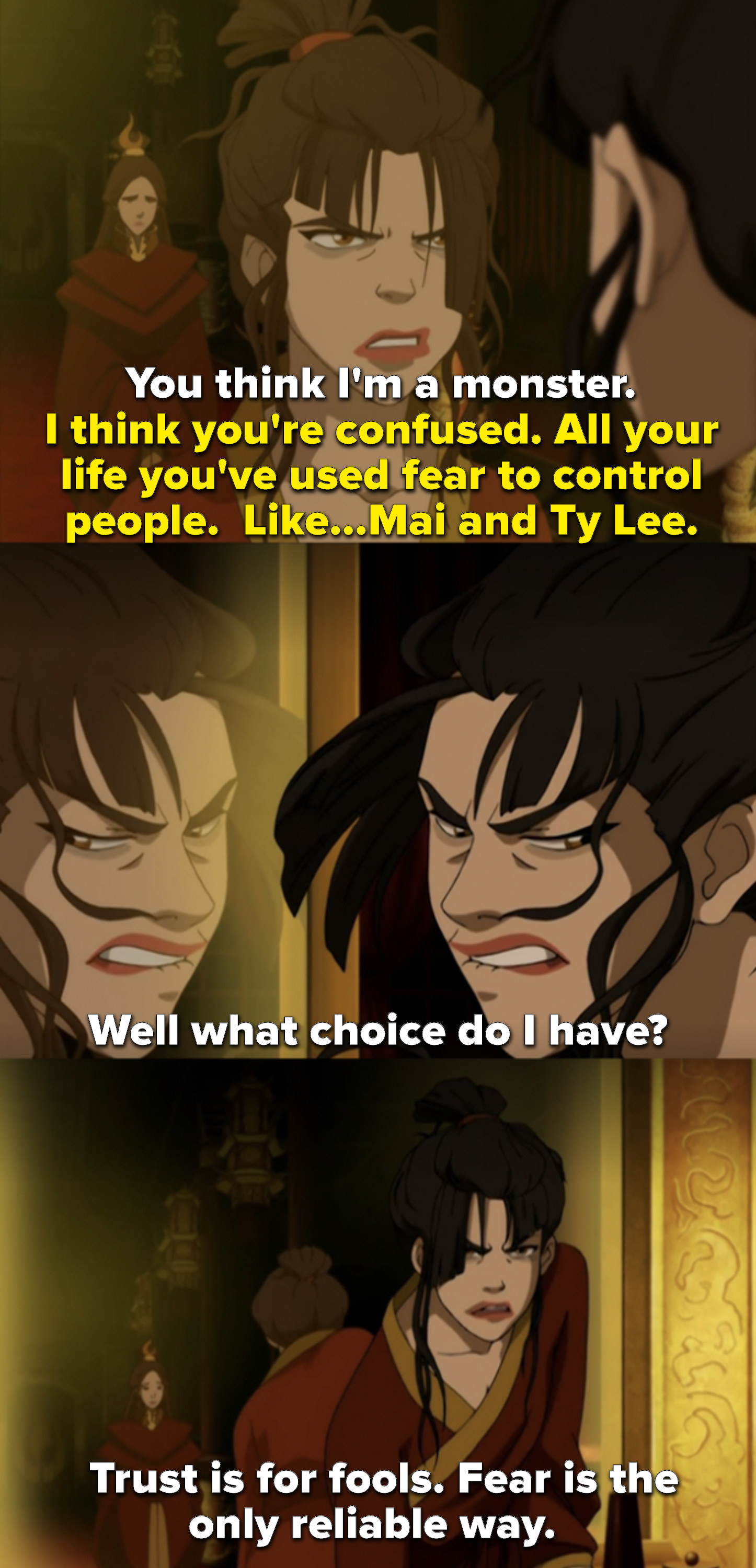 22.
And finally, on Monster, when it was revealed that Johan had been impersonating his sister, Anna: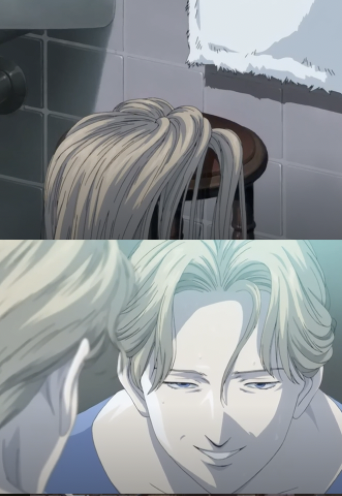 Note: Some submissions have been edited for length and/or clarity.