Allow me to take you back. It was the early 2010s. Your parents thought you were asleep, but really, you were on your desktop logging in to Tumblr.com.
You engaged in discourse. You were part of fandoms. You posted embarrassing personal messages and used GIFs before we were texting them to each other.
You grew up and moved on. You forgot about your online persona. And yet...somewhere, deep in your mind, you cannot forget your roots.
It's time to face our pasts, together. Allow me to take you down memory lane with 21 Tumblr posts that will unlock some deep-seated memories of a time that is gone.
1.
Let's take it alllll the way back to the start, y'all.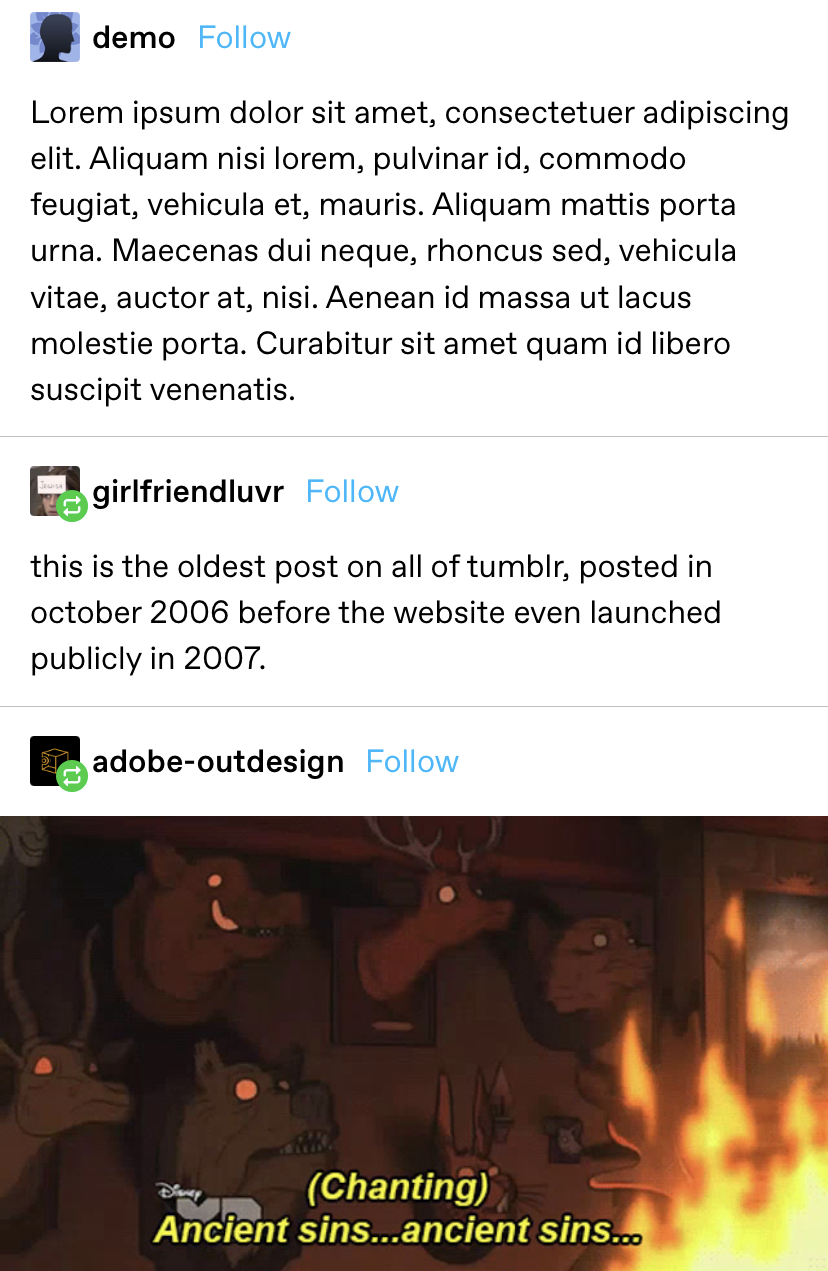 2.
Never forget how we lost post editing.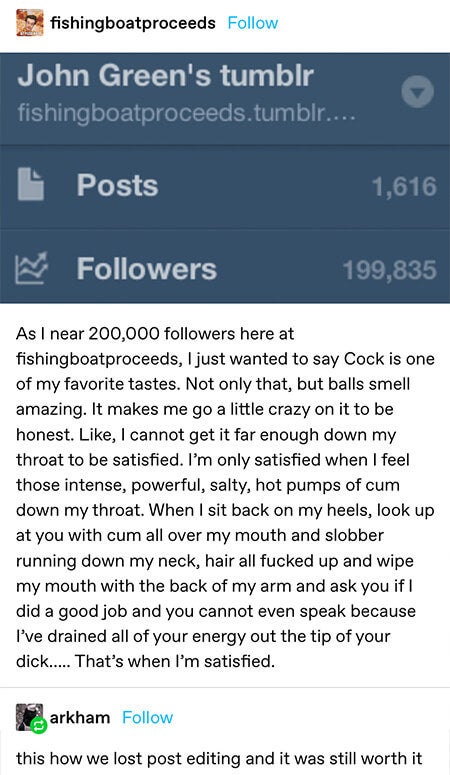 3.
Or the post that saved us all from snorting marijuana.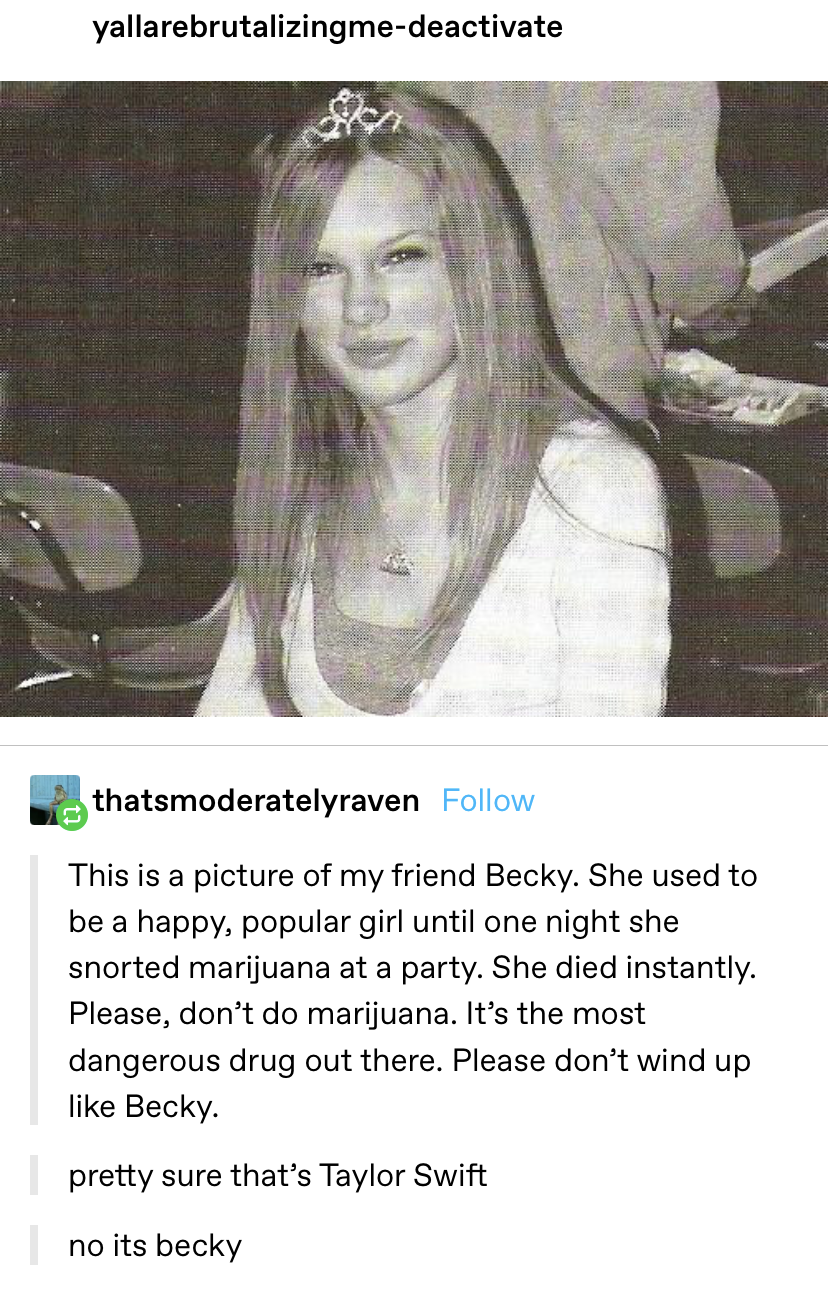 4.
Or the original Fyre Fest, Dashcon.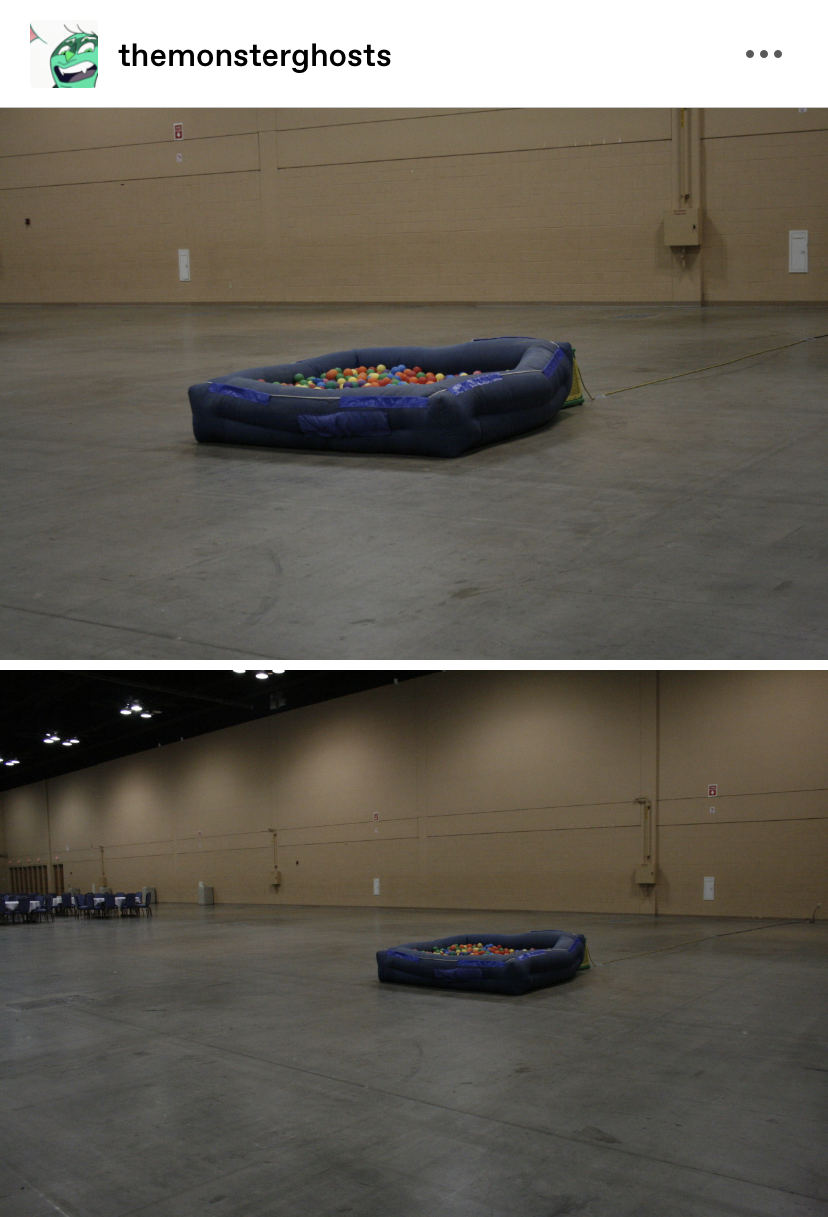 5.
Or...*sigh*...Mishapocalypse.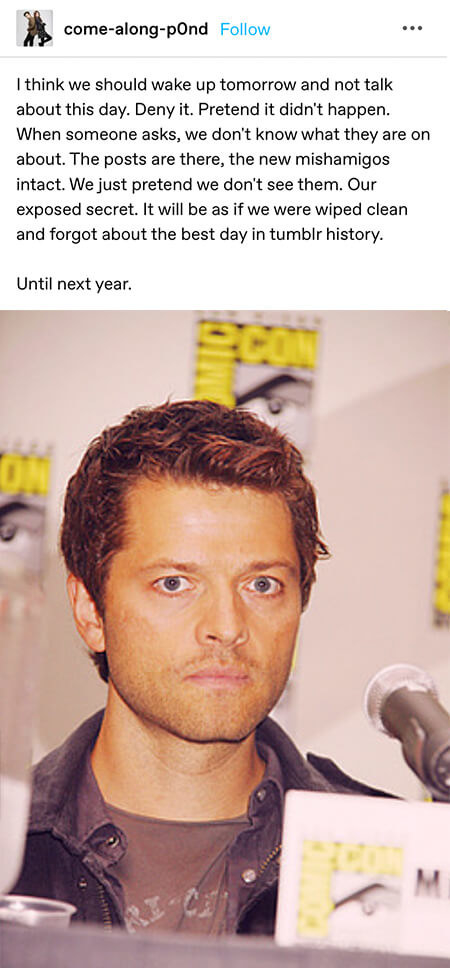 8.
If just this font made your stomach clench in fear and hate, you're not alone (don't worry, I won't make you scroll).
9.
If you have ever identified as a "superwholock," you may be entitled to financial compensation.
10.
I do miss that sense of camaraderie among fandoms, even if it makes me cringe.

11.
You know, we never get enough credit for our contributions to the world of shipping...
12.
...and to design fails that you would nowadays find on Reddit.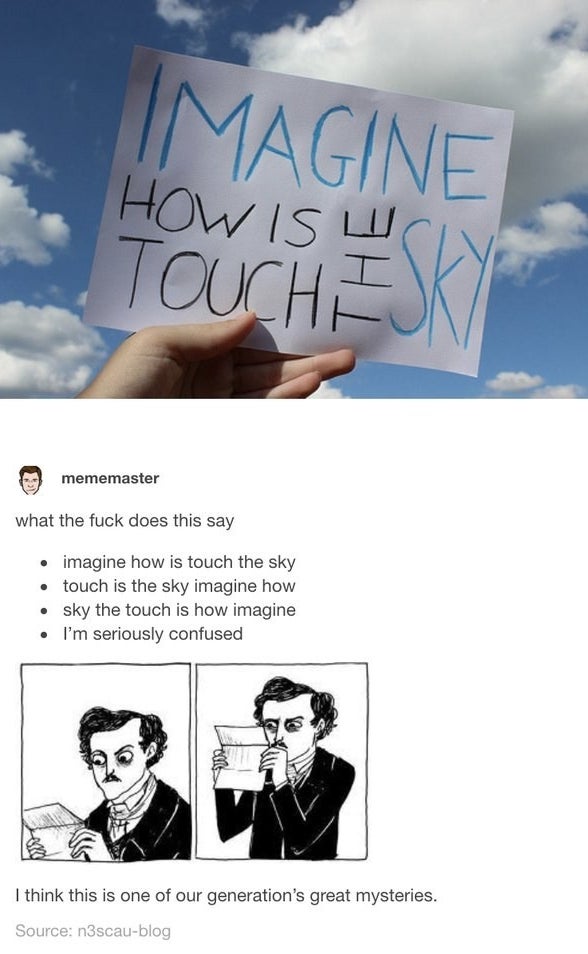 13.
I was legitimately angry that no one ever told me they liked my shoelaces. I had my response ready.
14.
Nor did I get asked to Tumblr prom.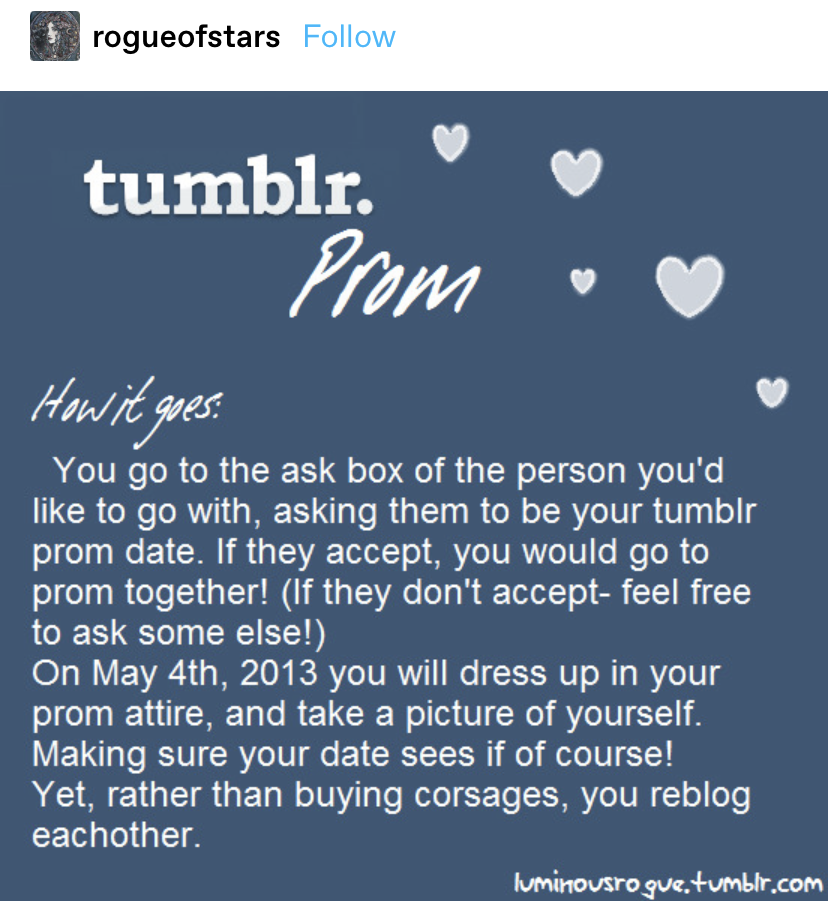 16.
I gotta admit, I still chuckled at this one...

17.
...and this one.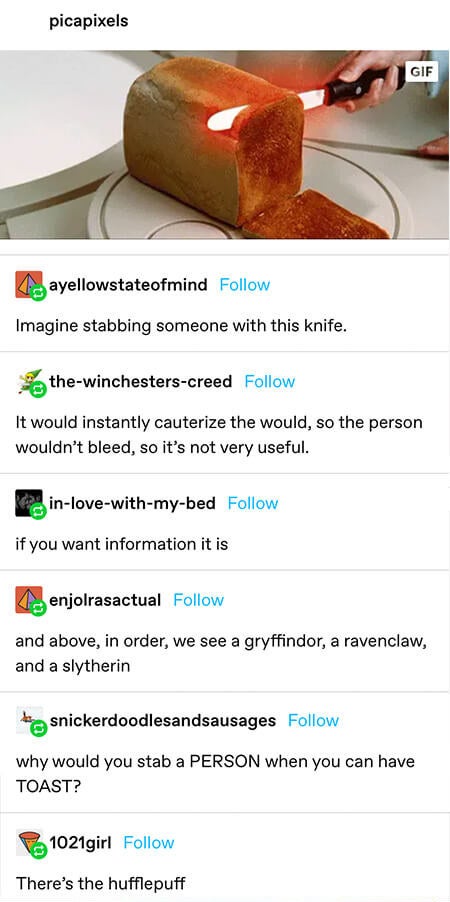 18.
This escalated quickly.

19.
TBT to the Russian spies...

20.
This post went on a hell of a lot longer, but I feel like you need only a glance to fill in the rest of the post in your mind.

21.
And finally, I leave you with this utter classic.