Literally all of the characters on The Good Place are lovable doofuses, but the most relatable has got to be Chidi — the anxious, decision-hating nerd.
Chidi has such an amazing arc, and I feel like he gets overlooked in favor of people like Jason or Michael, who have more one-liners. So, I have rounded up 29 moments Chidi was the funniest, more relatable, and just overall best damn character on the show.
1.
When he couldn't decide on a muffin flavor: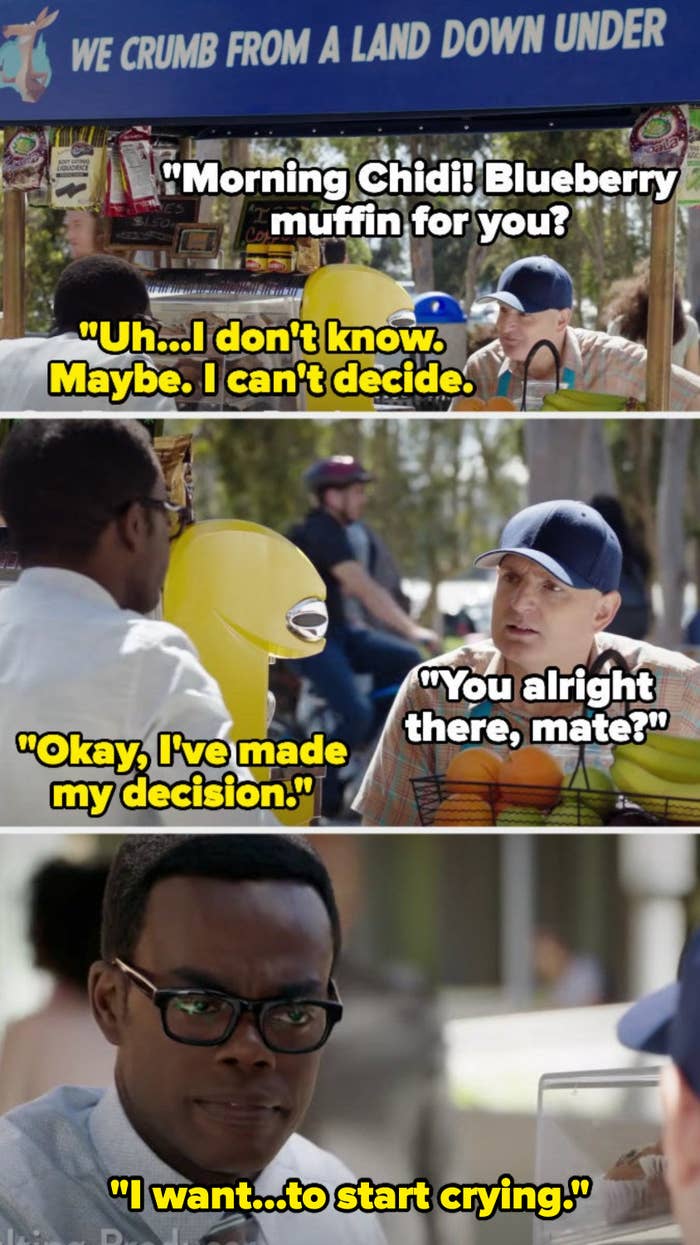 2.
When he literally delivered the best joke in the history of television: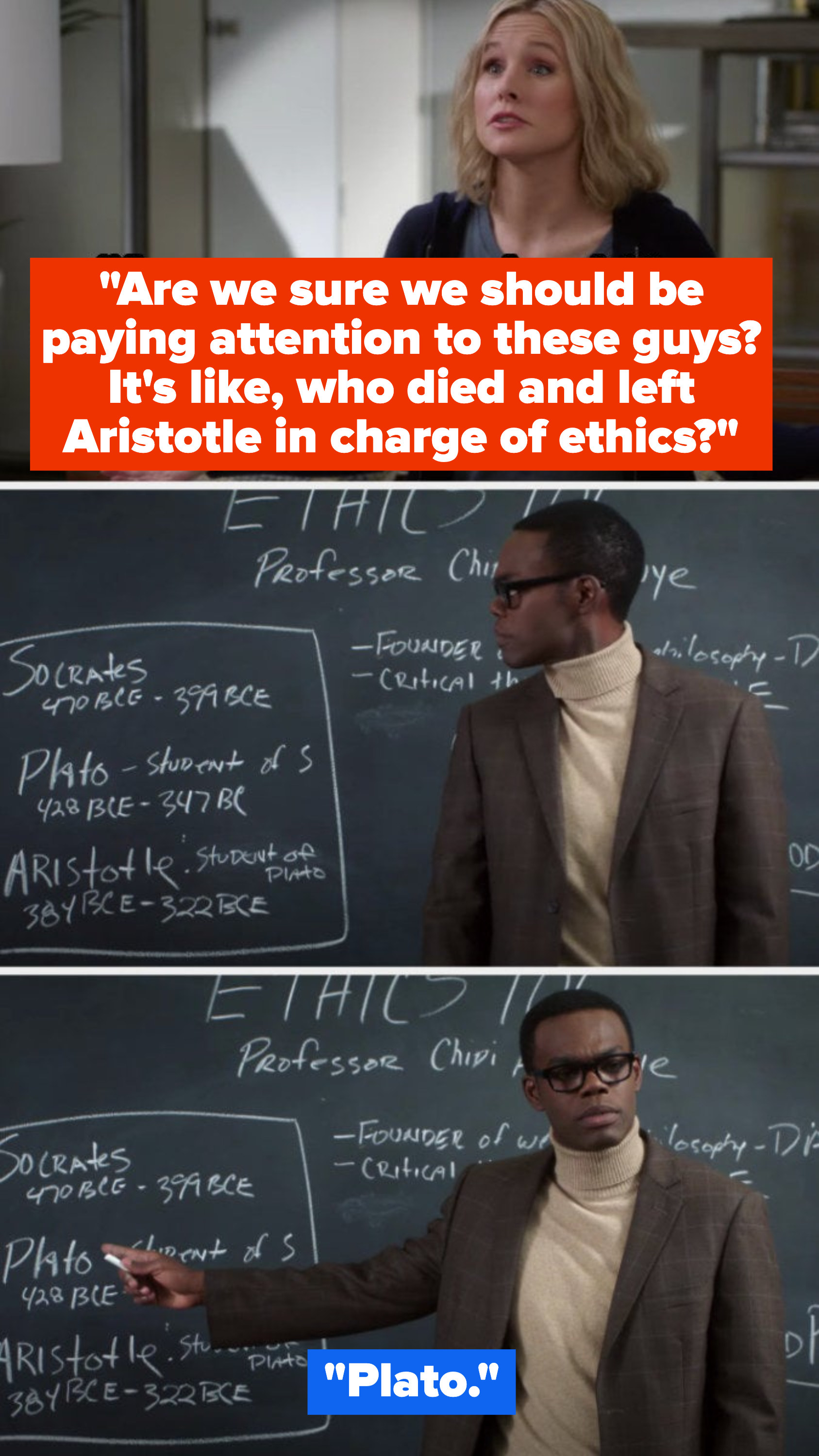 3.
When he had a sobering realization that he quickly brushed off: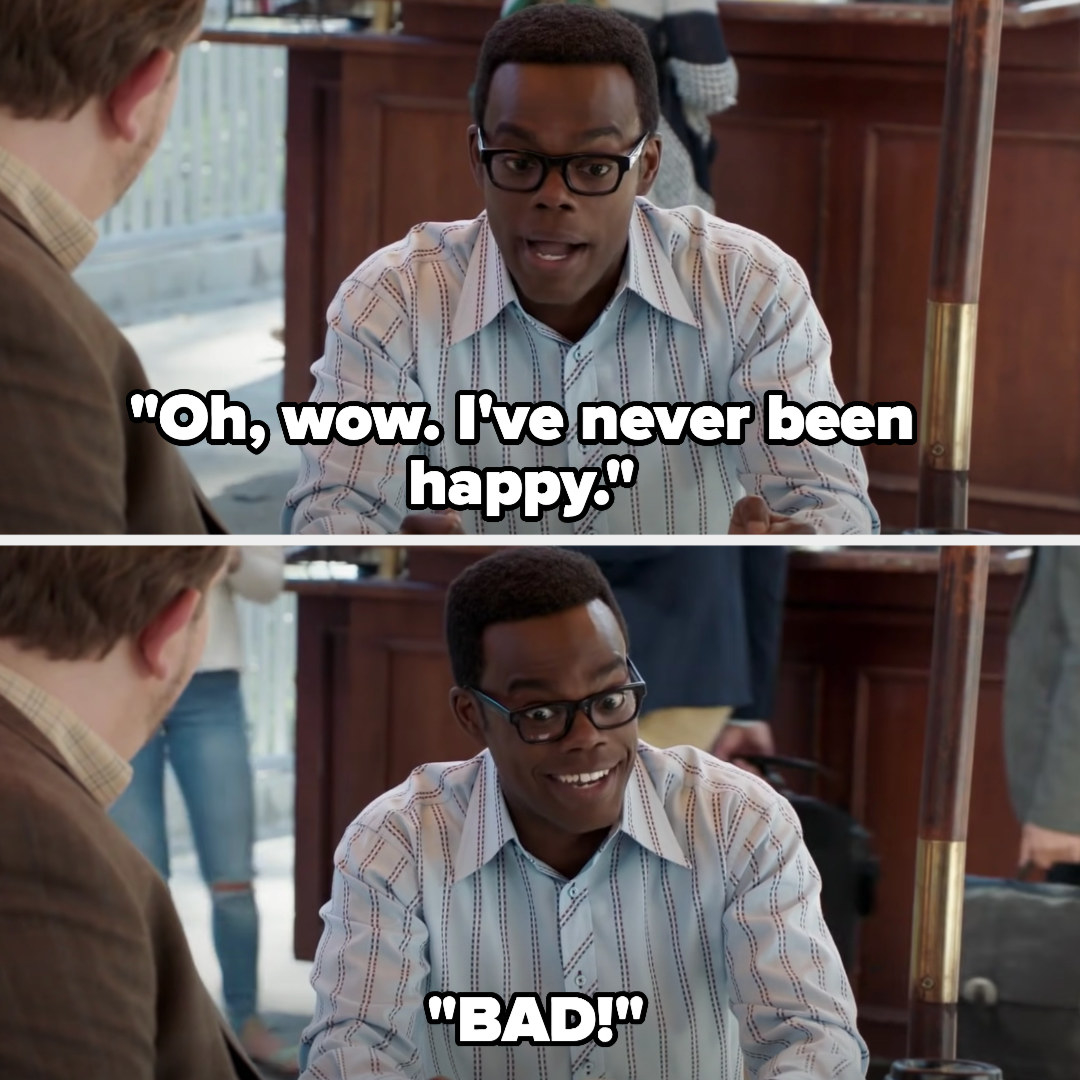 4.
When he had a breakdown over the insignificance of life and put on this shirt:
5.
Then made the worst chili in the world: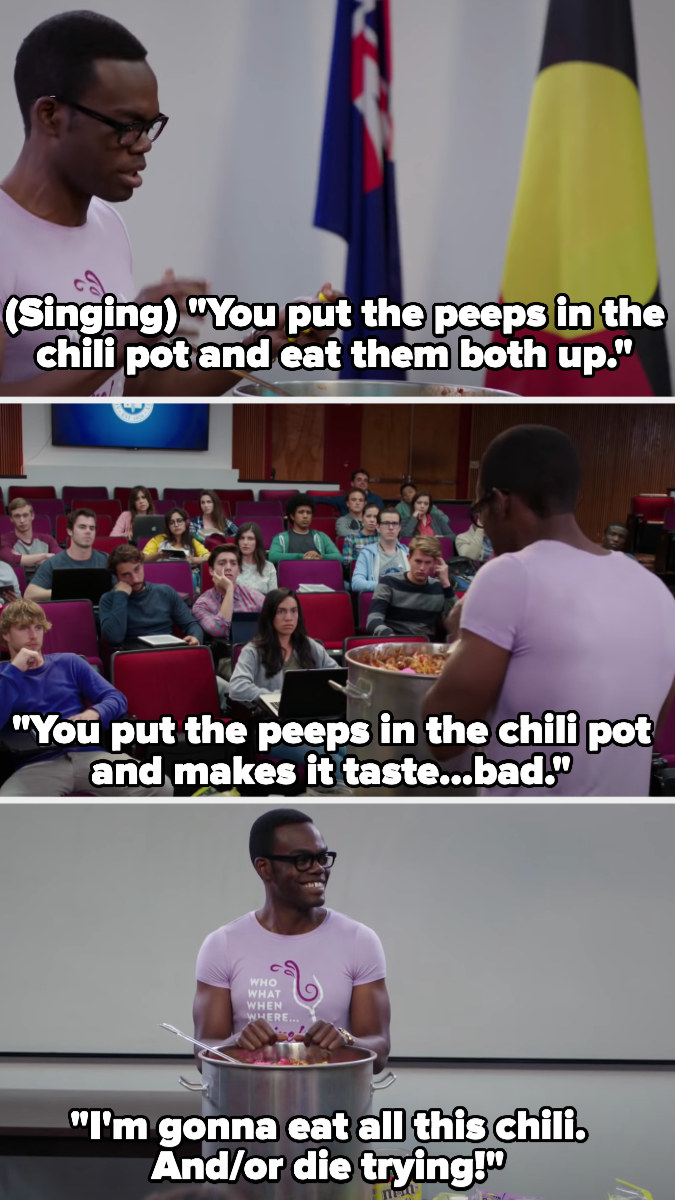 And gave his students this advice:
6.
When he let Tahani know how stressed he was:
7.
When he just needed some air: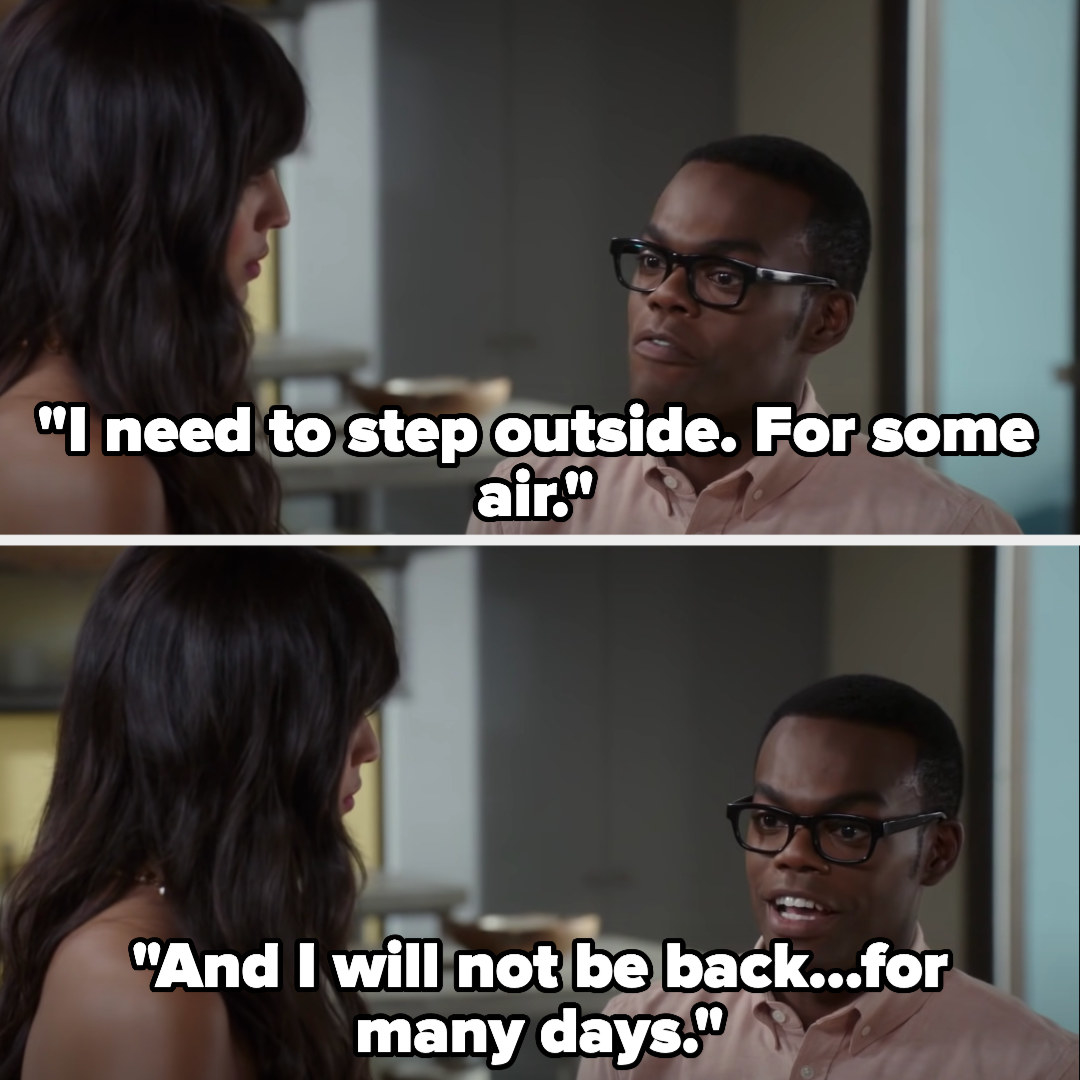 8.
When he tried to make a comparison: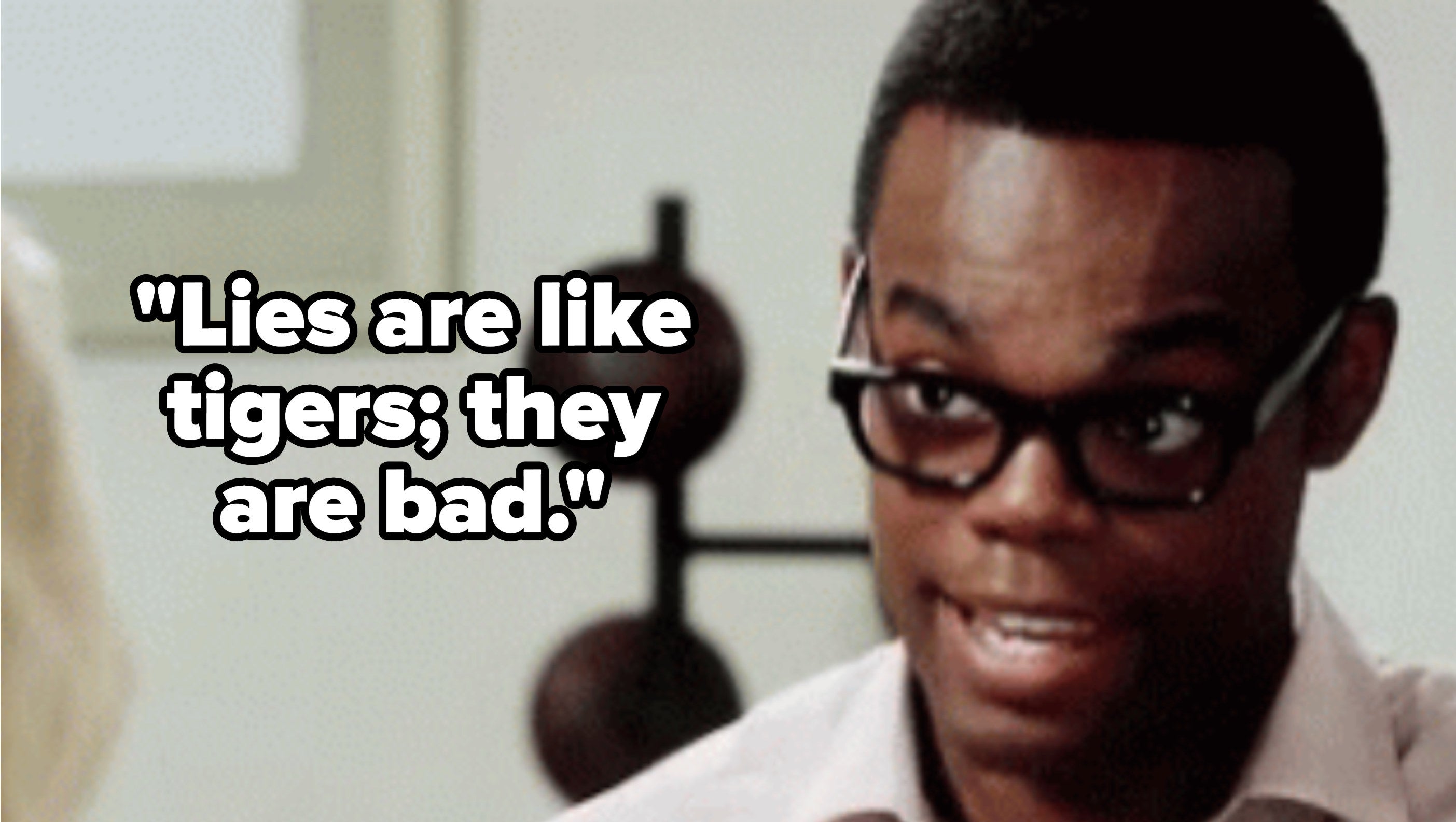 9.
When he got so anxious, he got a stomachache: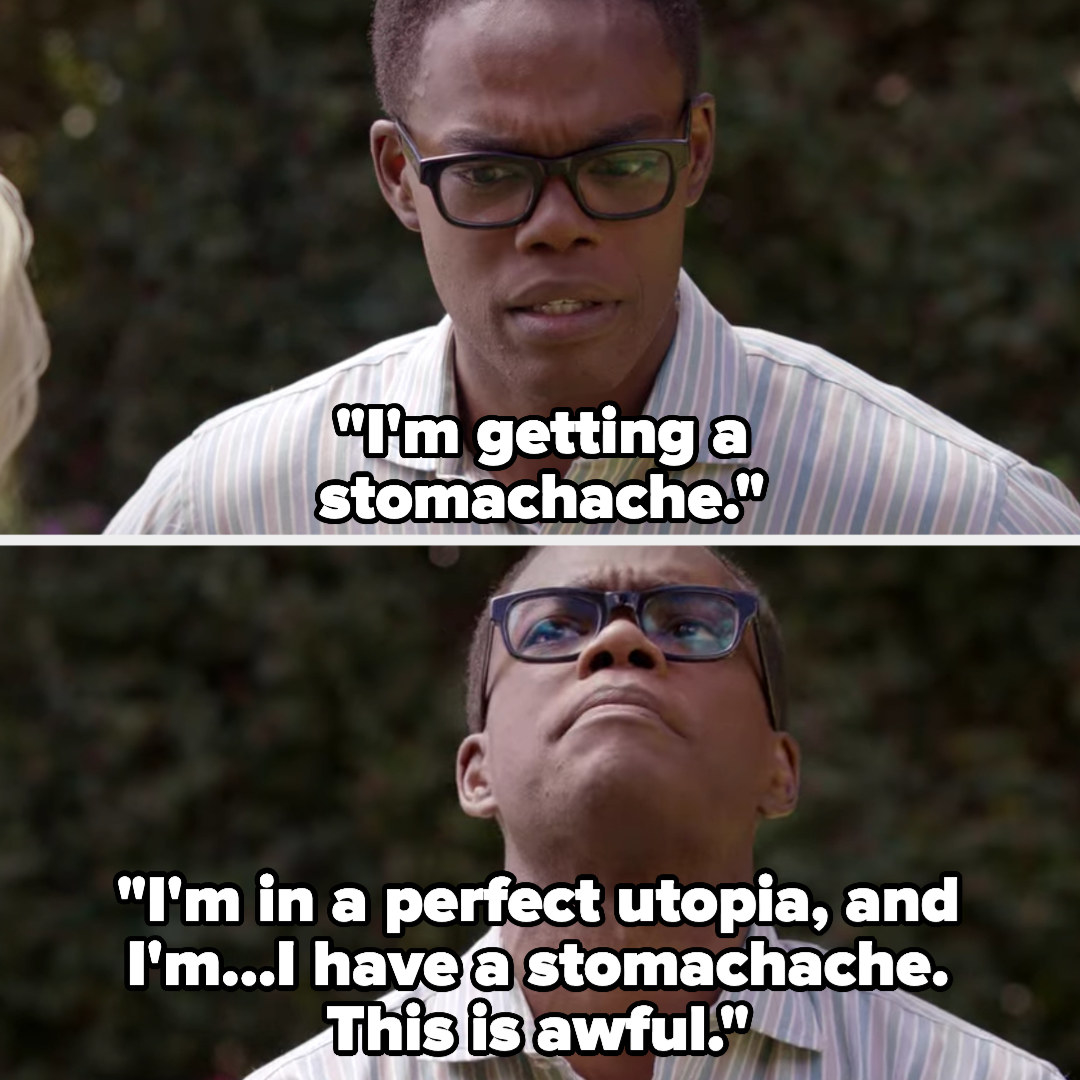 10.
And again: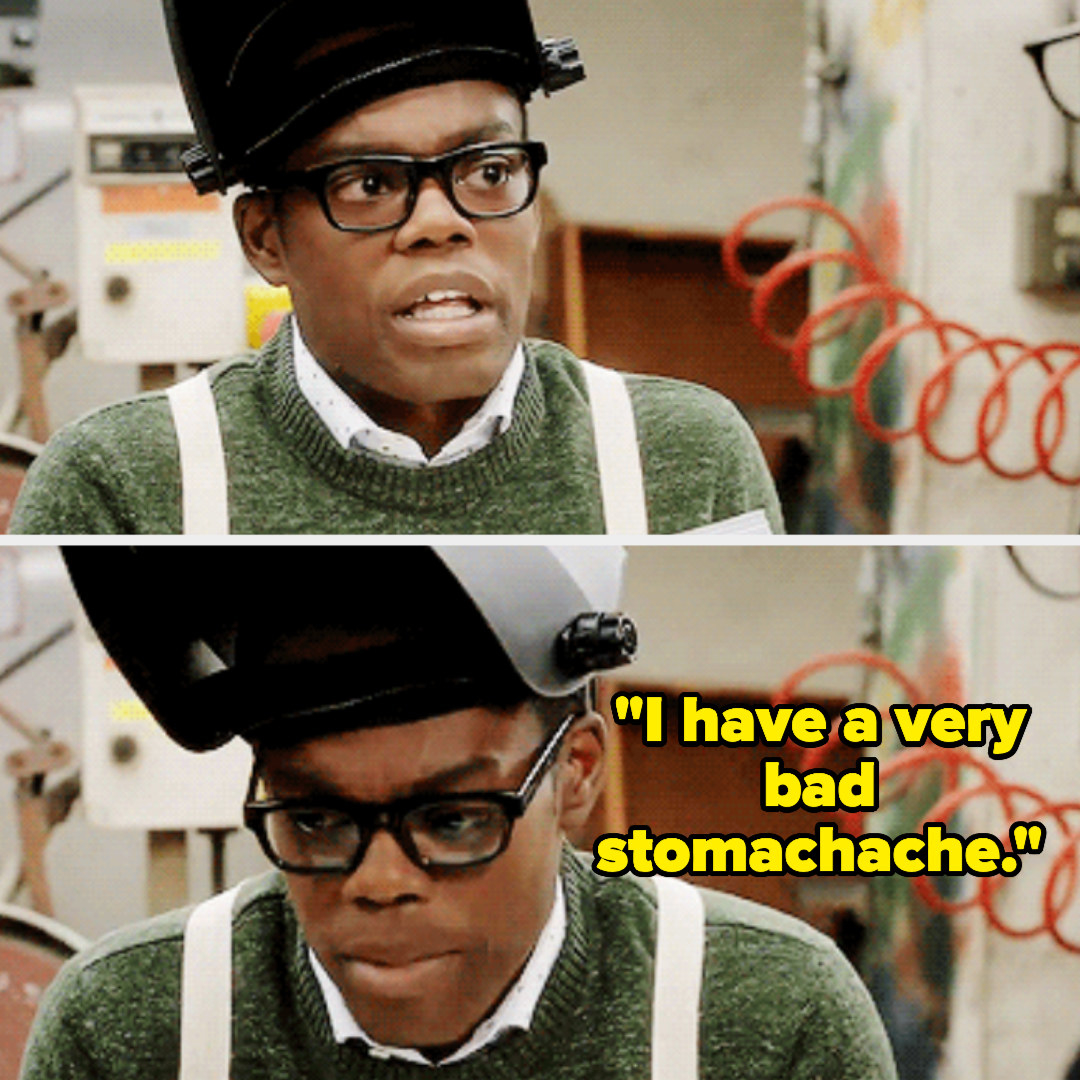 11.
Aaand again: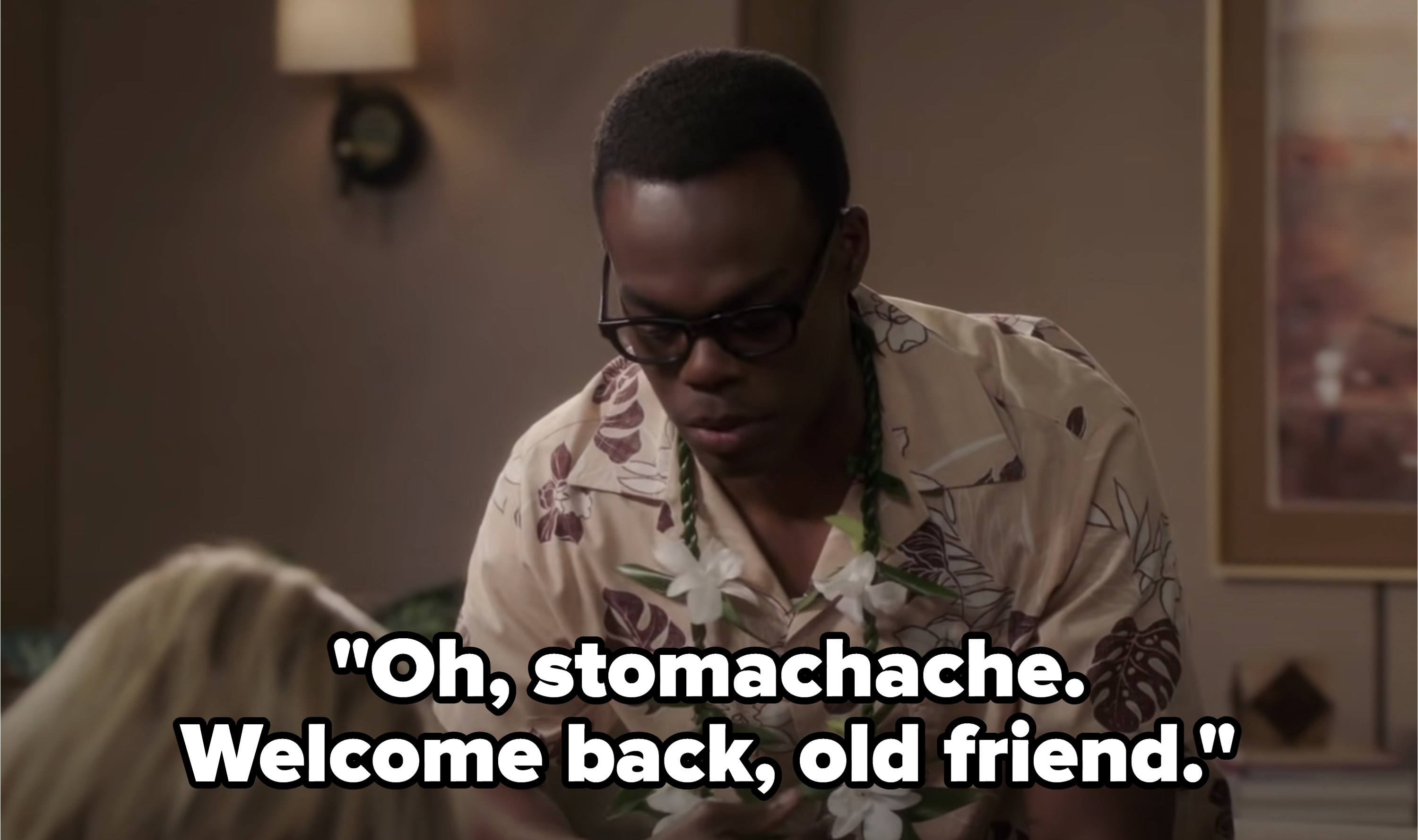 12.
When he was perfectly fine only having books to keep him company for eternity:
13.
When he said how he really felt: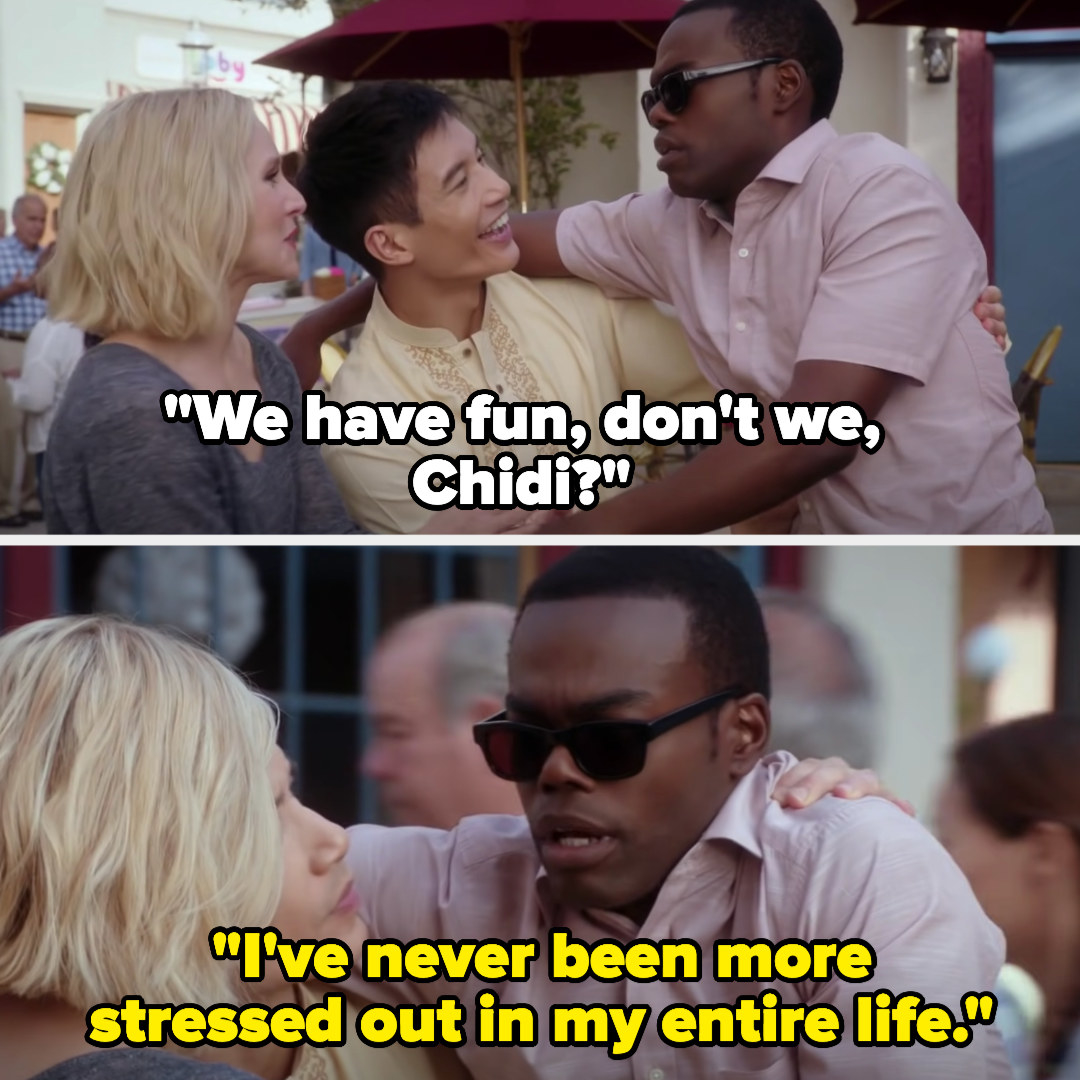 14.
When he perfectly explained how it feels to make a decision when you have anxiety:
15.
Like...any decision, no matter how small: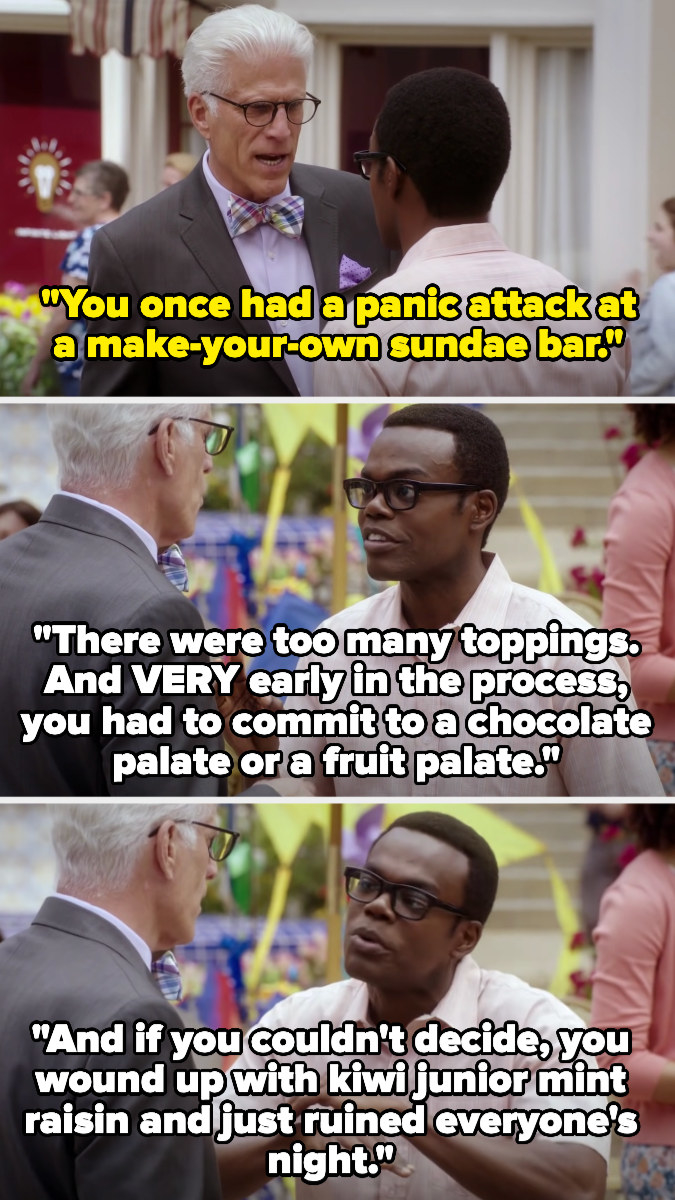 16.
Or just, like...think: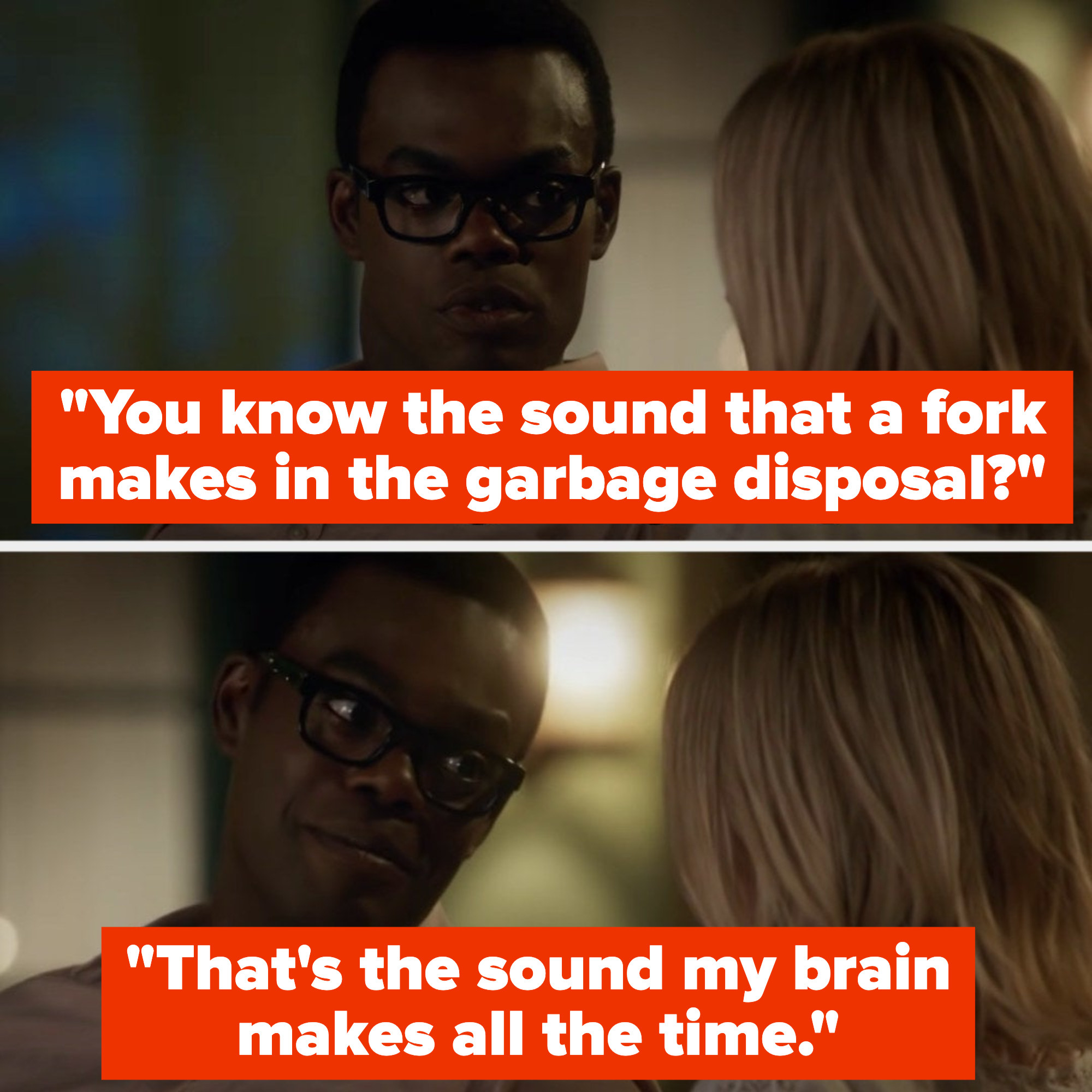 17.
When he explained his "directional insanity":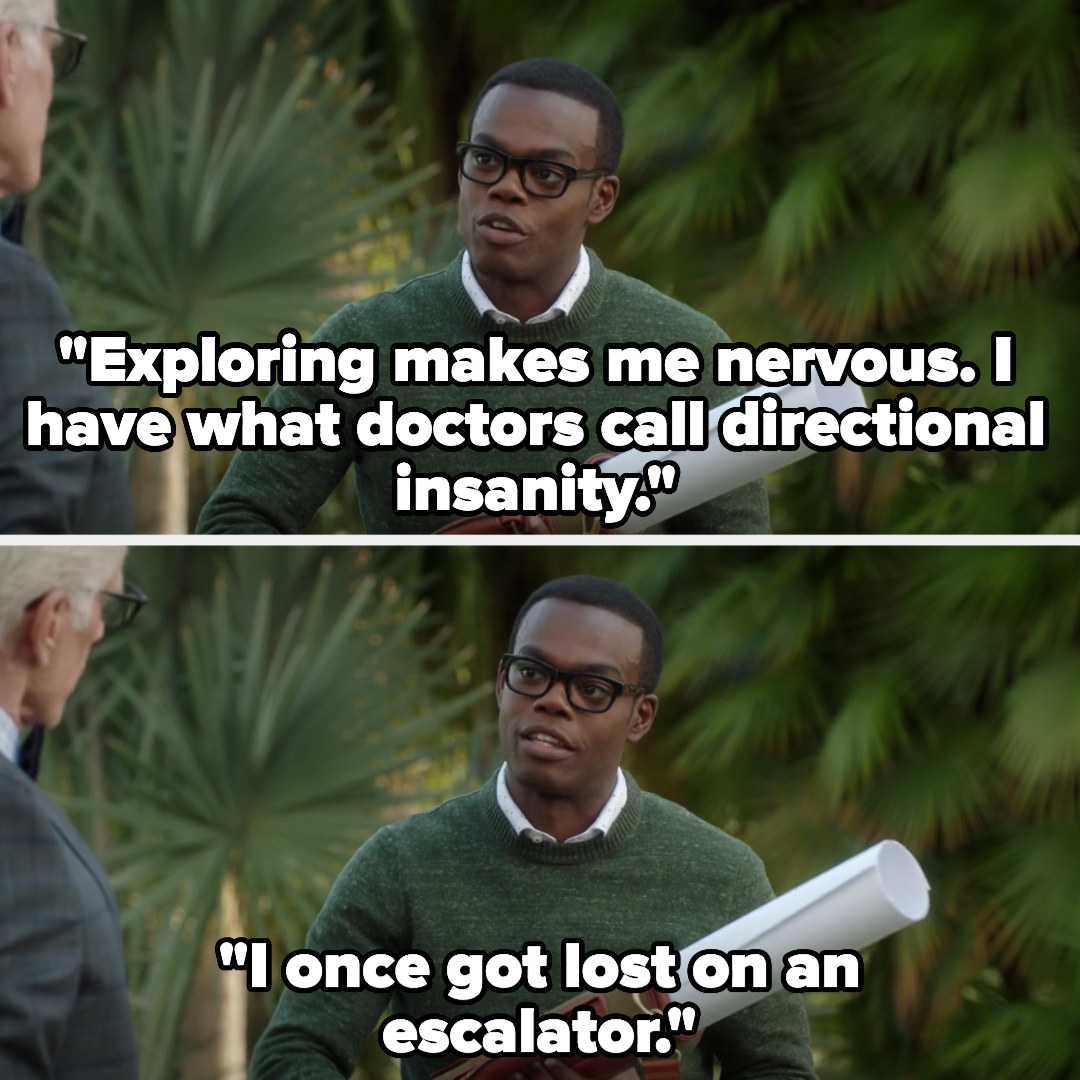 18.
When he gave Eleanor options: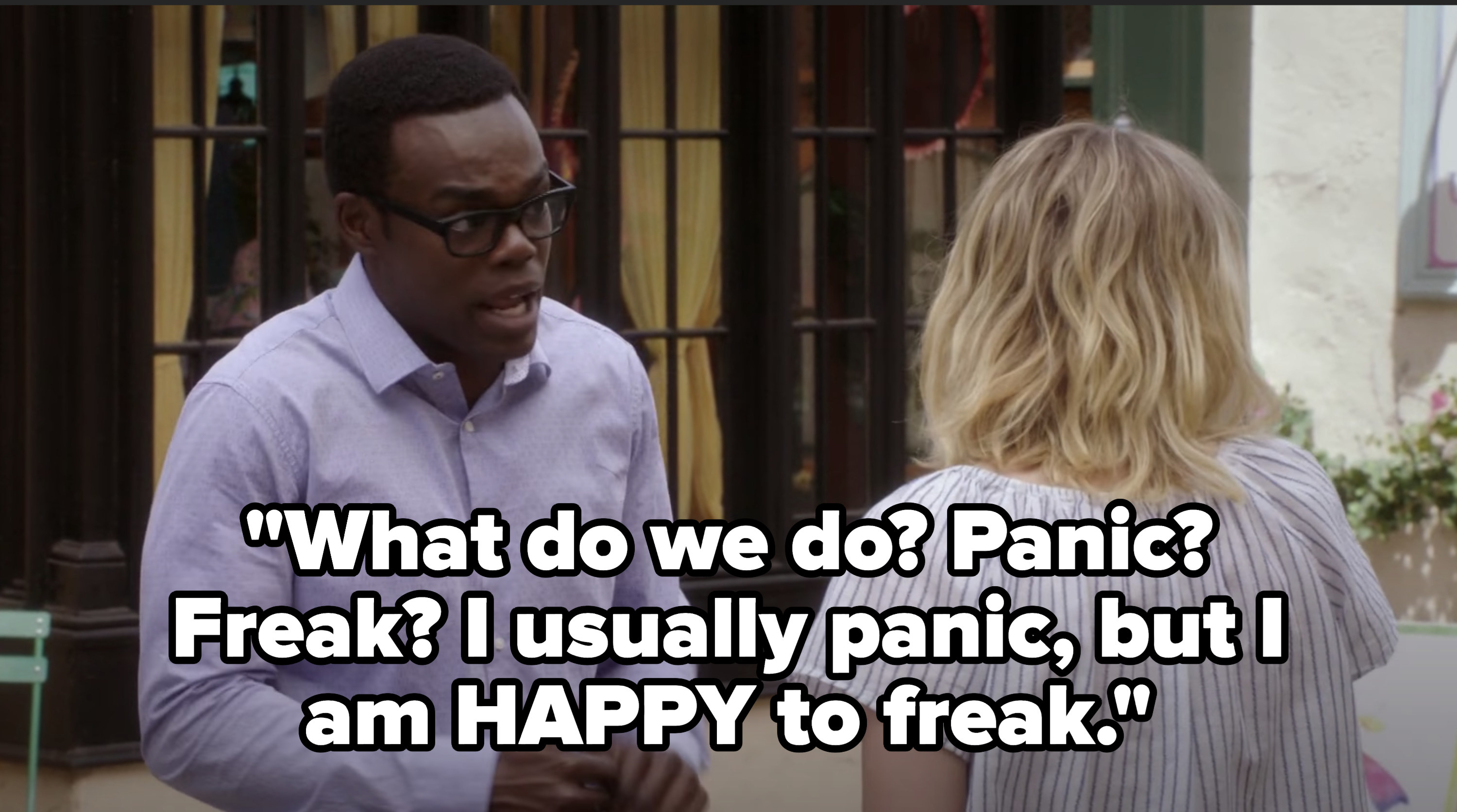 19.
When he basically summed up what it feels like when I leave the house: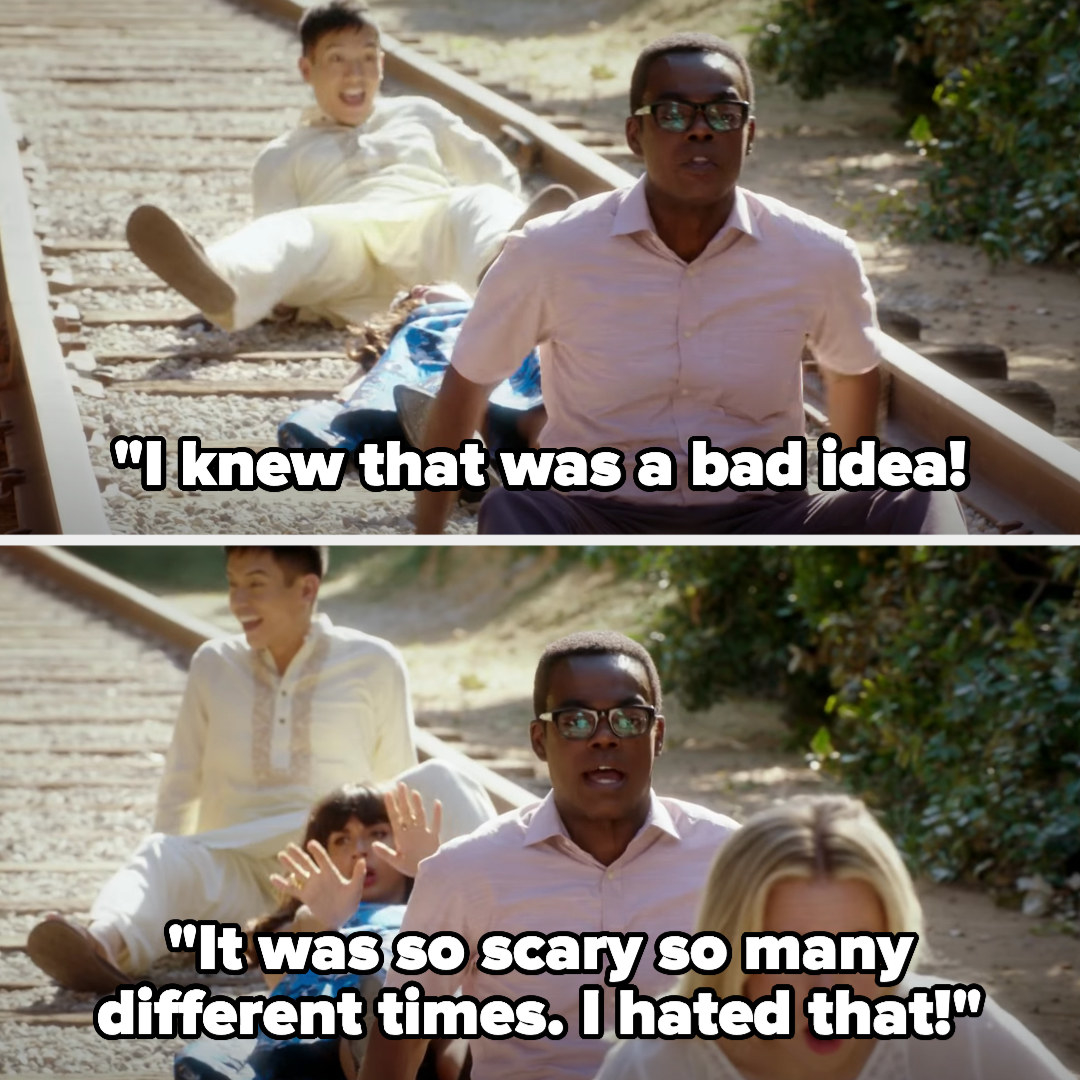 20.
When he saw the time knife and had a little trouble processing: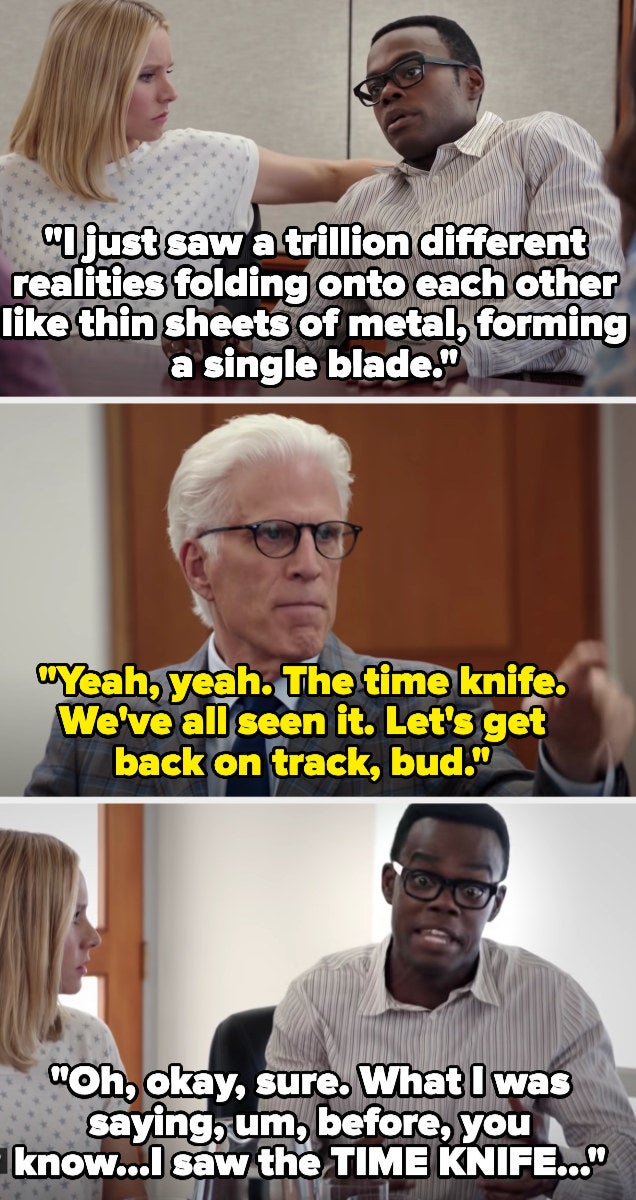 21.
When he tried to get through to Eleanor but she wasn't getting it: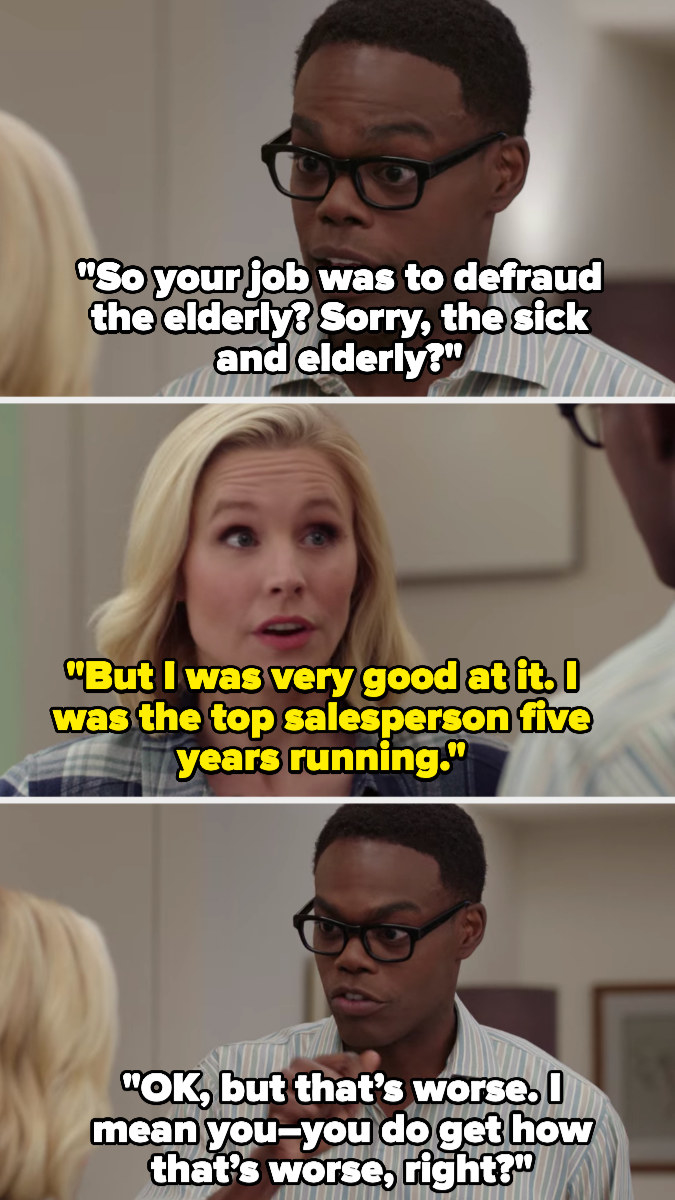 22.
When he felt SUPER guilty about drinking almond milk:
23.
When young Chidi was basically the same as adult Chidi: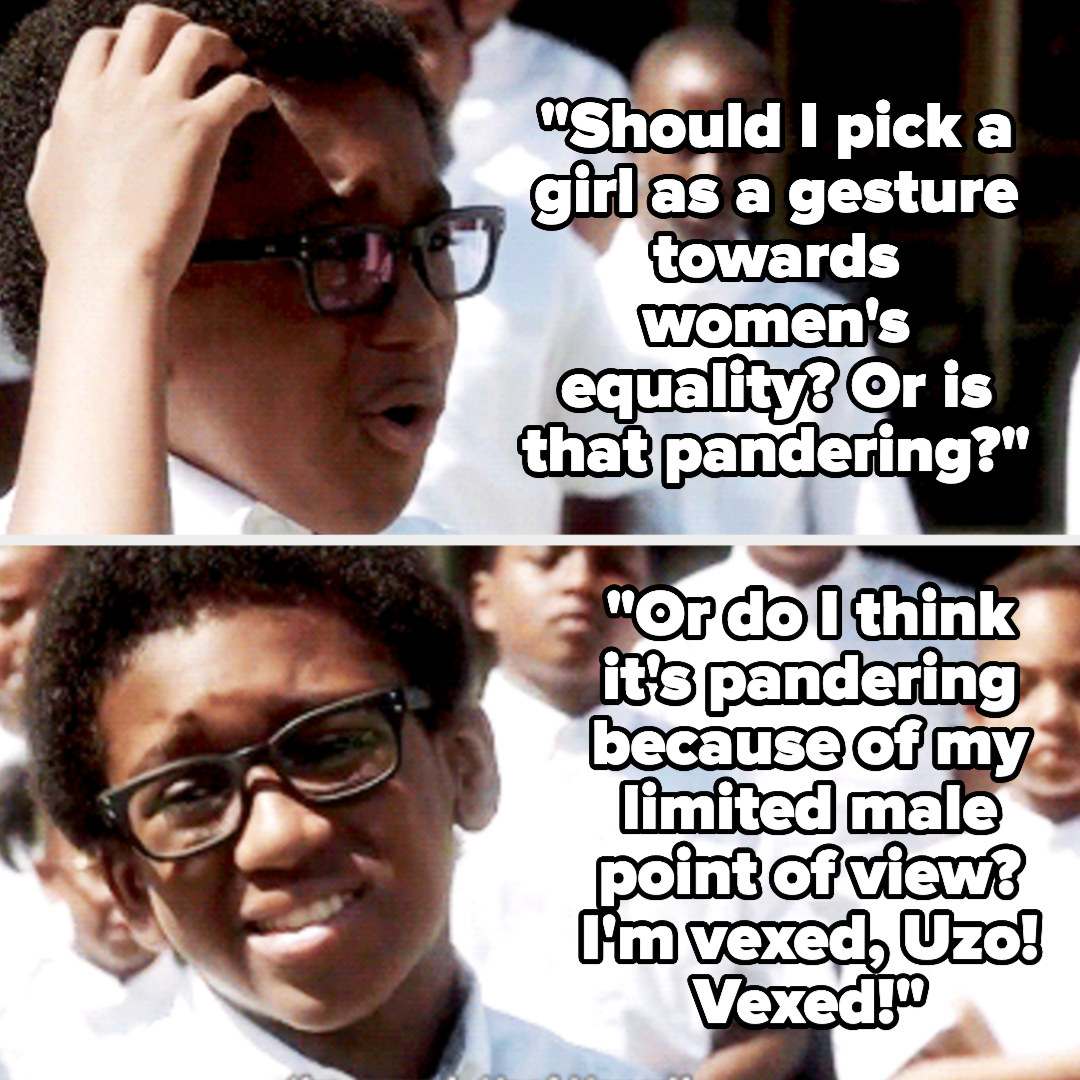 24.
Like...seriously: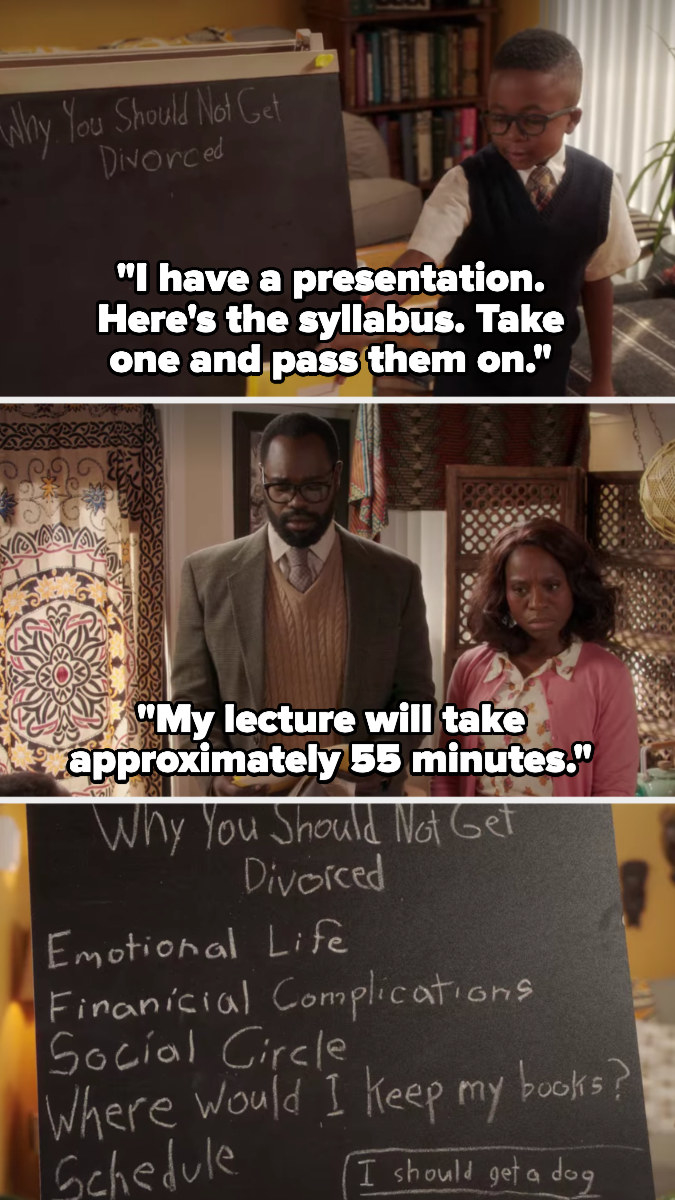 25.
When he had trouble understanding Jeremy Bearimy: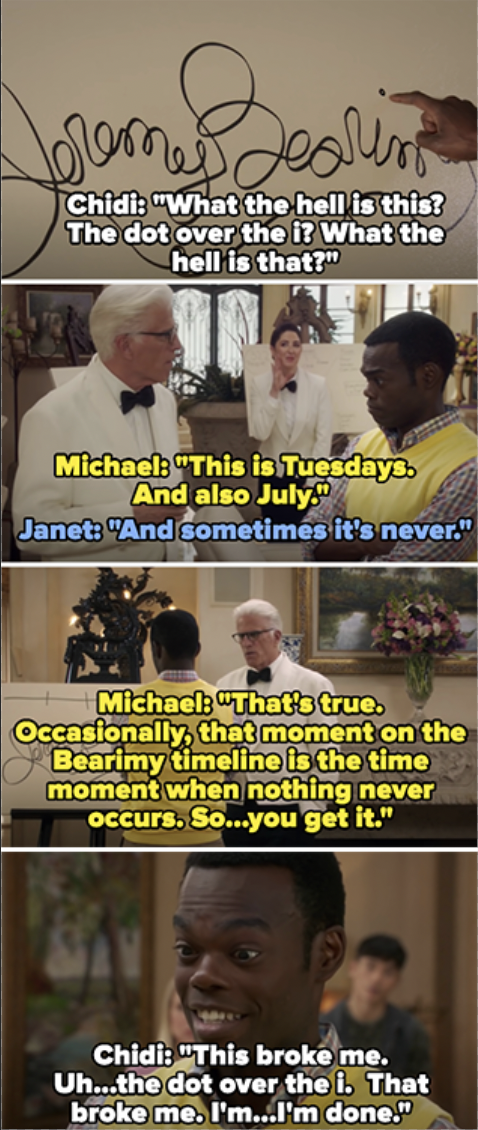 26.
When he accepted the "i" in Jeremy Bearimy and was actually SUPER romantic:
27.
When he wrote himself this note and basically proved himself the wisest sitcom character of all time: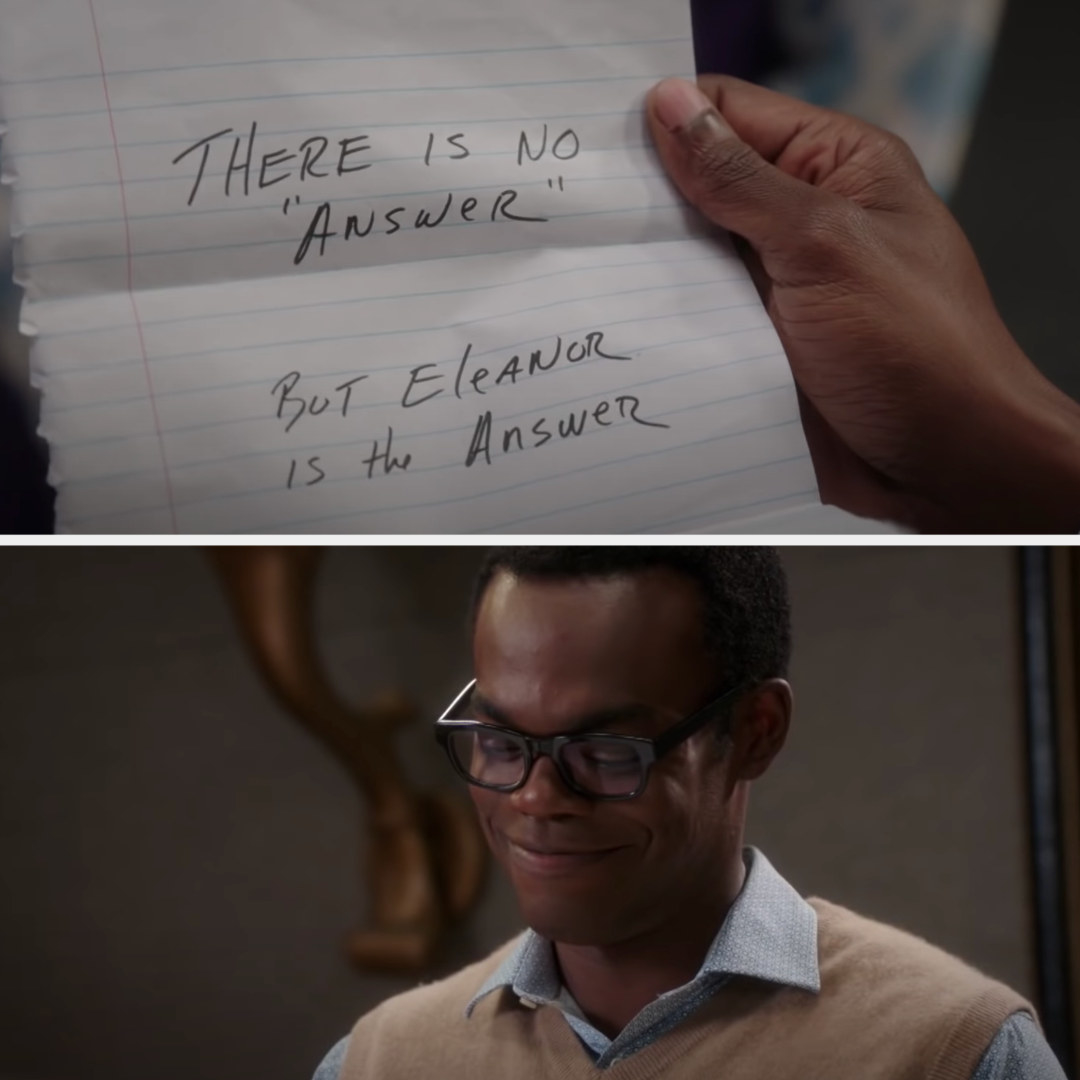 28.
And finally, when he told Eleanor a Buddhist belief about death as he said goodbye to her forever: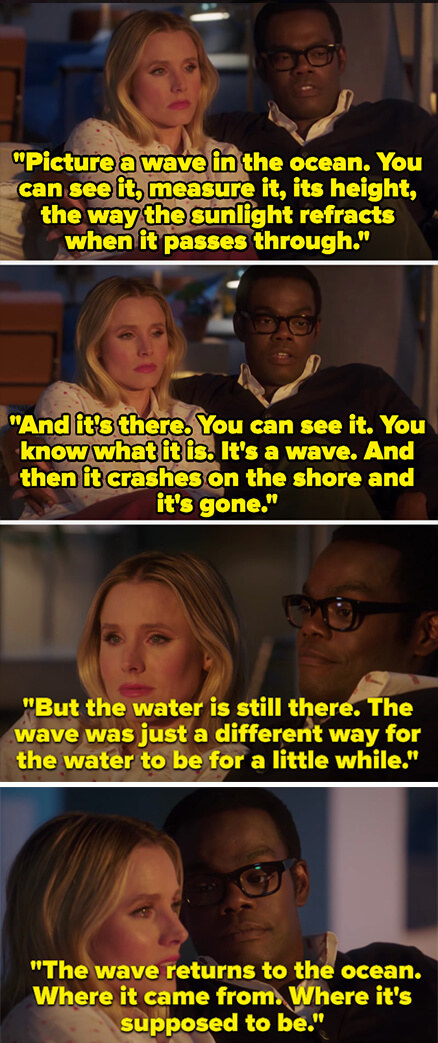 29.
Then left her this calendar when she woke up: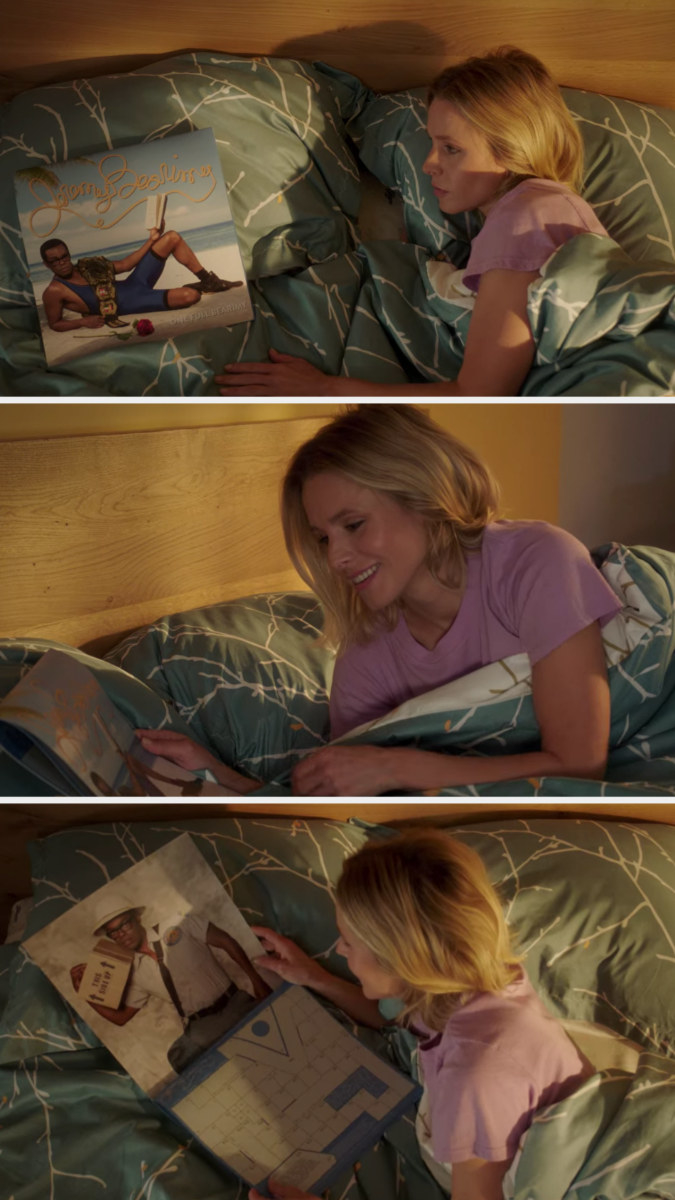 Ugh, I love that man so much. What's your fave Chidi moment? Let me know in the comments below!