The other week, Harry Styles graced us with his presence on the cover of Vogue, and DAMN, did he look good. But his look — in particular, the fact that he wore dresses — was bashed by a few folks online. Of course, fans rightfully came to his defense.
But Harry is certainly not the first man or celeb to subvert gender expectations in their fashion.
While anyone, cisgender or not, should wear whatever the hell they want, it's important to pay homage to the queer people who broke gendered fashion barriers first.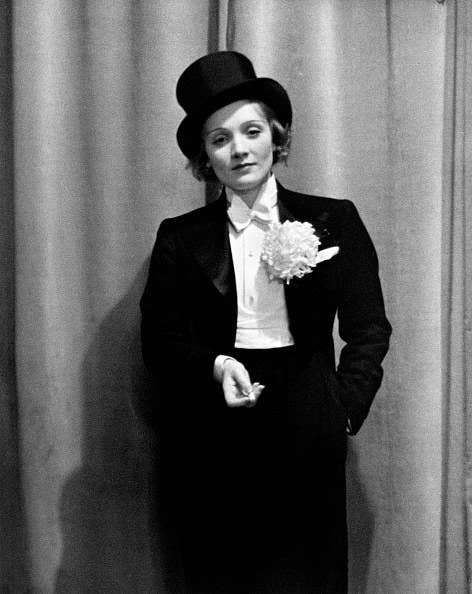 In order to celebrate wearing whatever the hell you want, I've put together a list of awesome examples of celebs saying "screw it" to gender norms in their fashion choices.
1.
Actor Billy Porter at the Critics' Choice Awards: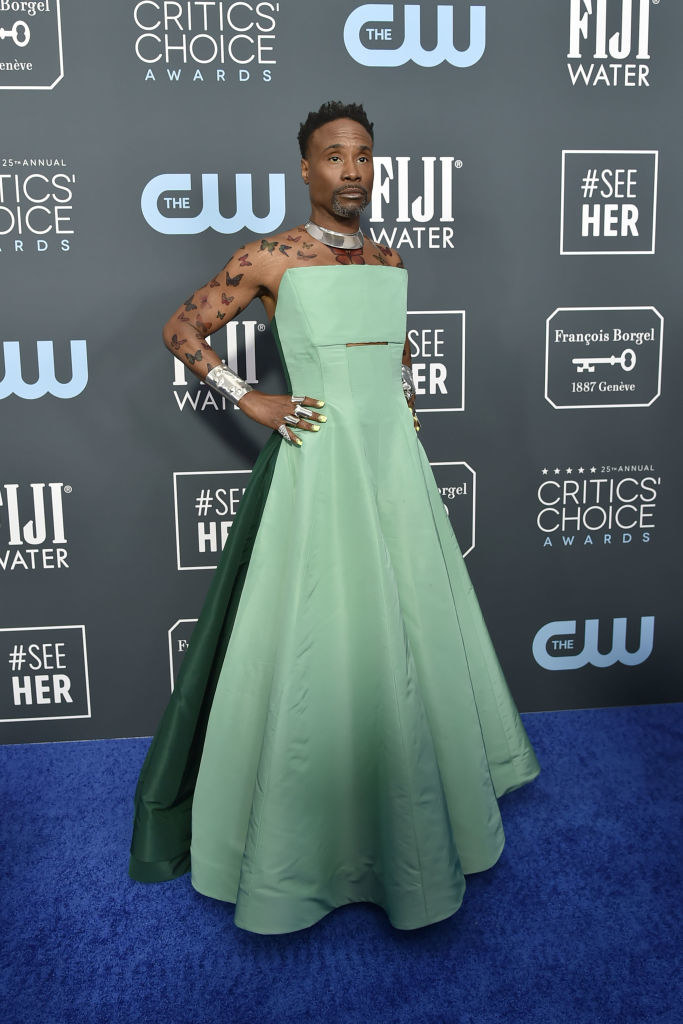 2.
Rapper Young Thug on his No, My Name IS Jeffery mixtape cover: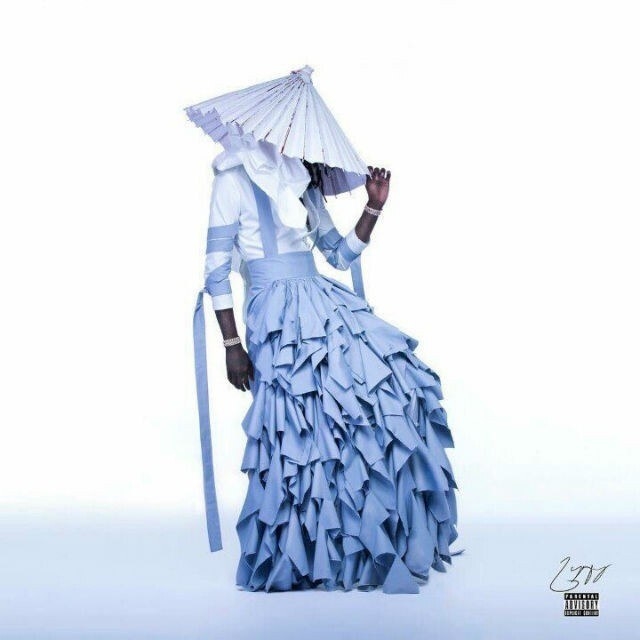 3.
Singer Camila Cabello during the 2018 Taylor Swift Reputation tour:
4.
Rapper Bad Bunny in his "Yo Perreo Sola" music video: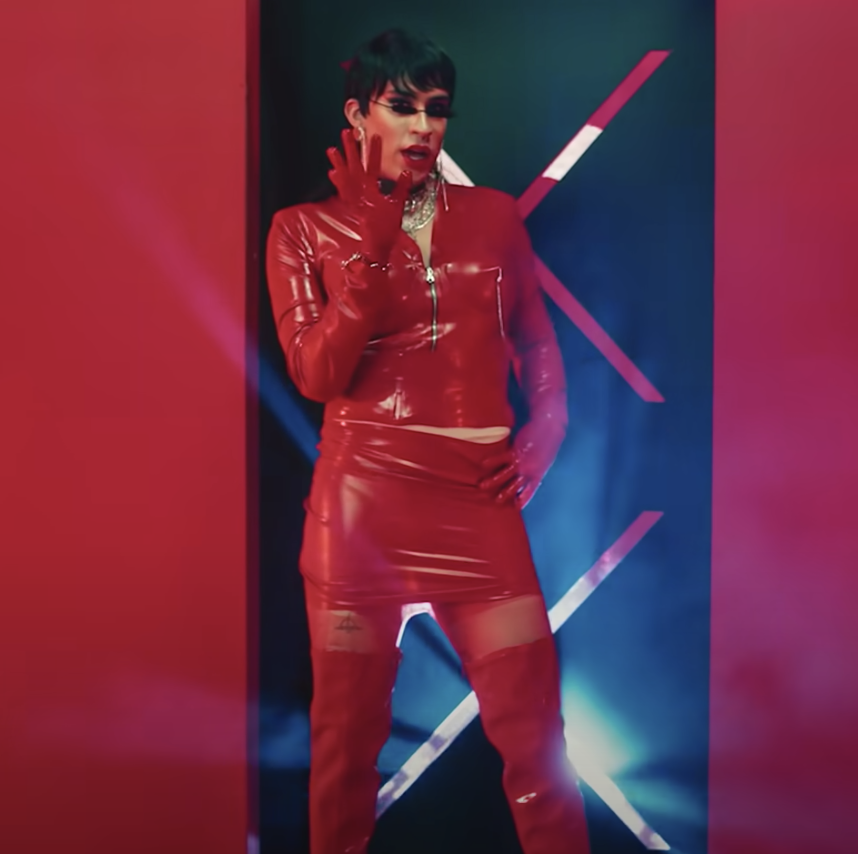 5.
Nonbinary actor Amandla Stenberg at the 2018 American Music Awards:
6.
Singer Annie Lennox performing: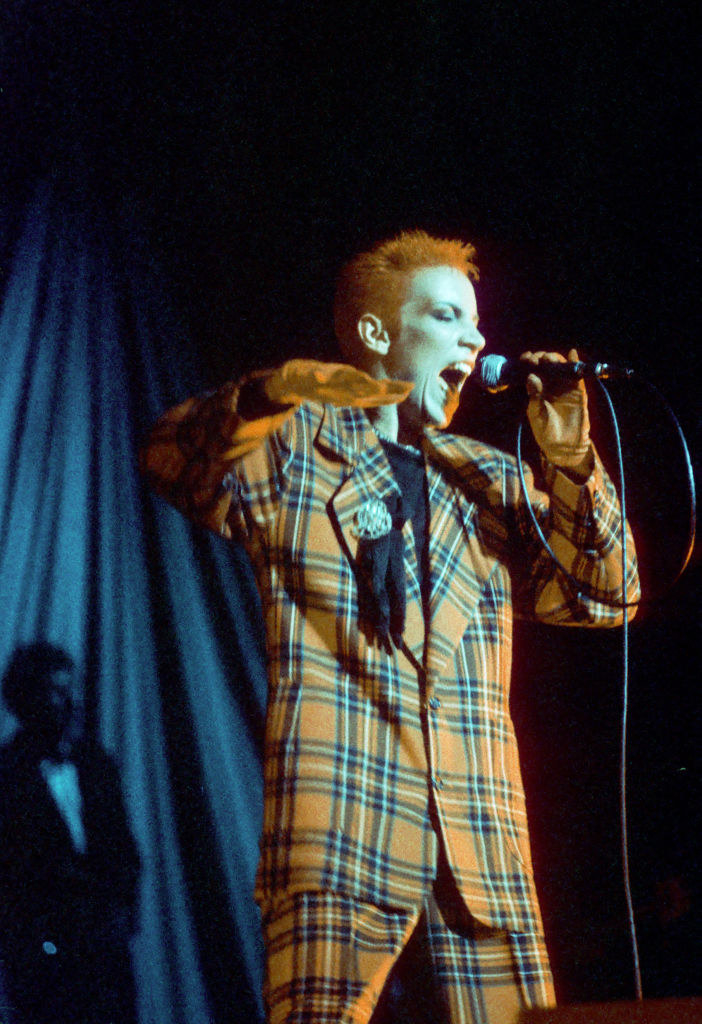 7.
Singer Grace Jones performing in Amsterdam: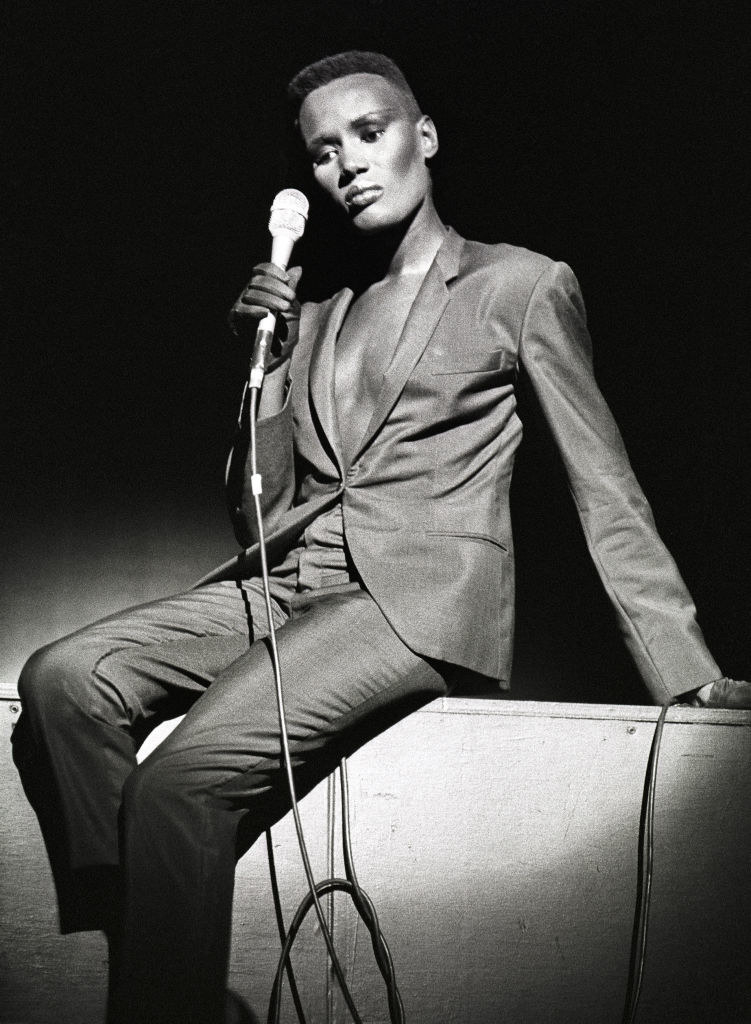 8.
Jennifer Lopez at the 2018 Billboard Music Awards: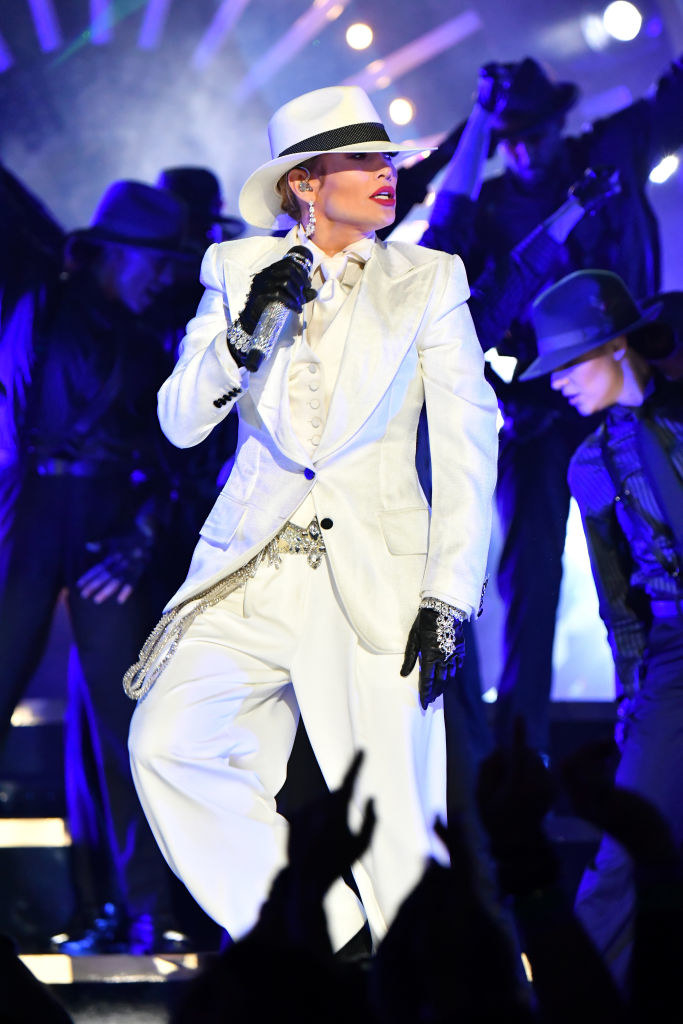 9.
Nonbinary fashion icon Jonathan Van Ness at a 2020 Oscars viewing party: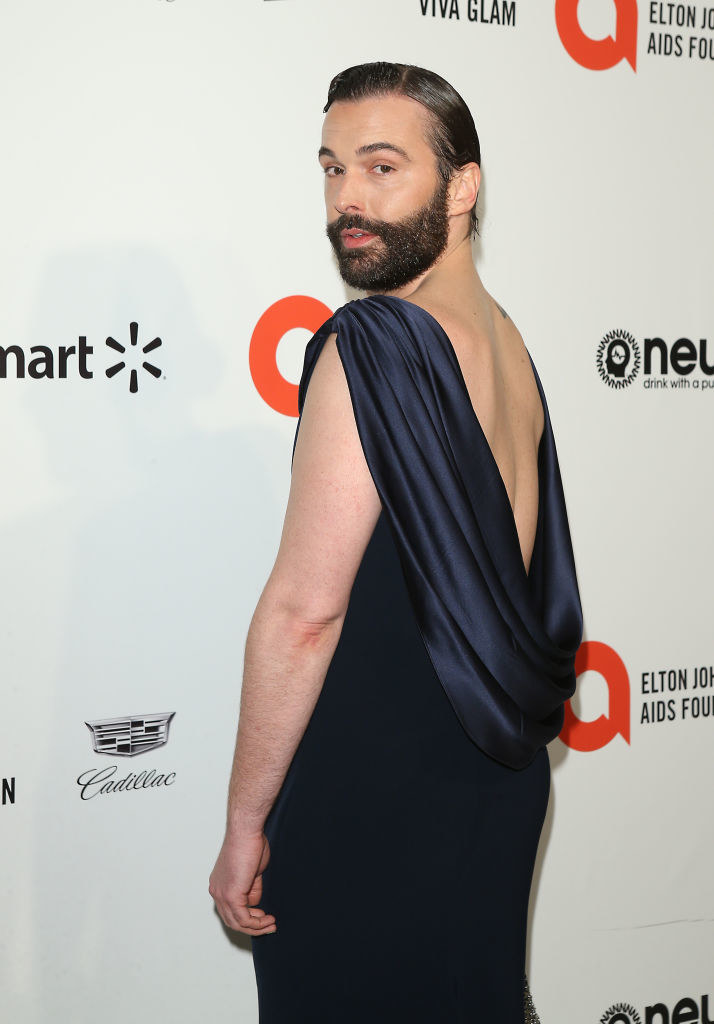 10.
Nonbinary singer-songwriter Janelle Monáe at the 2018 Grammy Awards: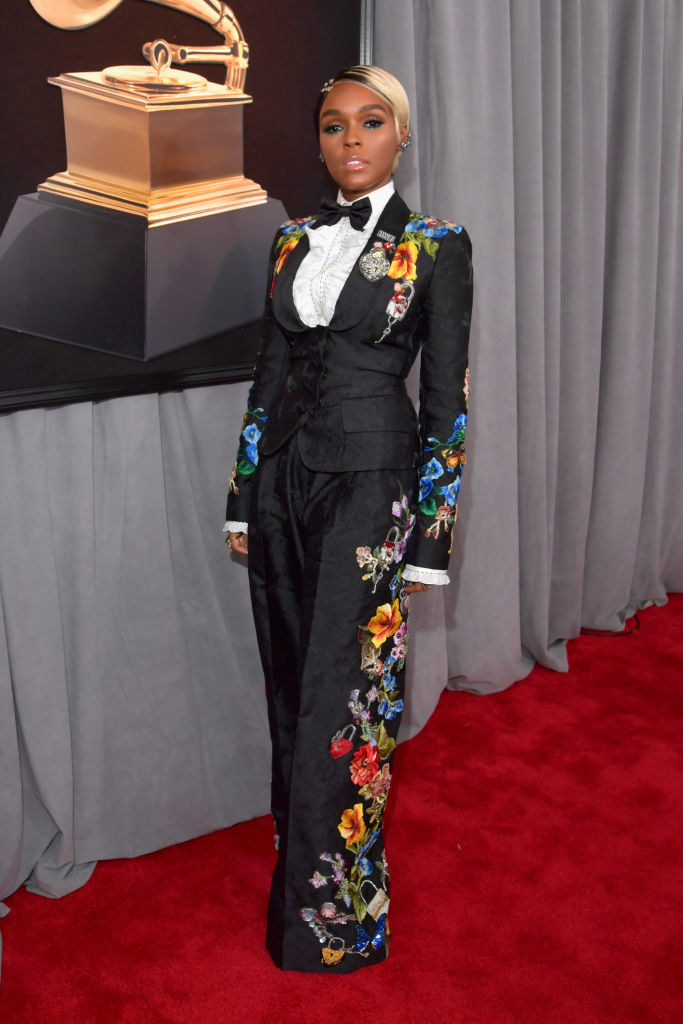 11.
Nonbinary singer Sam Smith with their Attitude Person of the Year Award: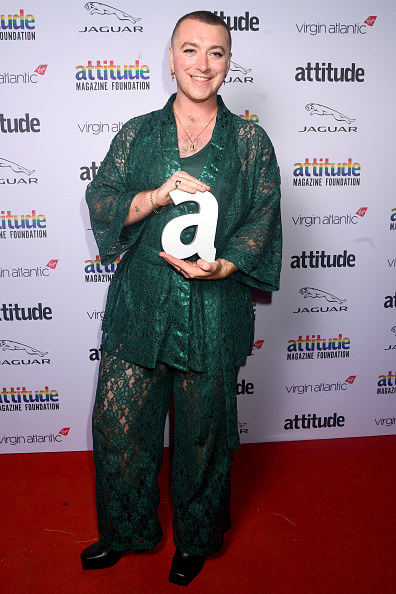 12.
Genderqueer model and artist Chella Man in a dress from his own Opening Ceremony collection:
13.
Singer and actor Zendaya at the 2019 Harper's Bazaar Icons party: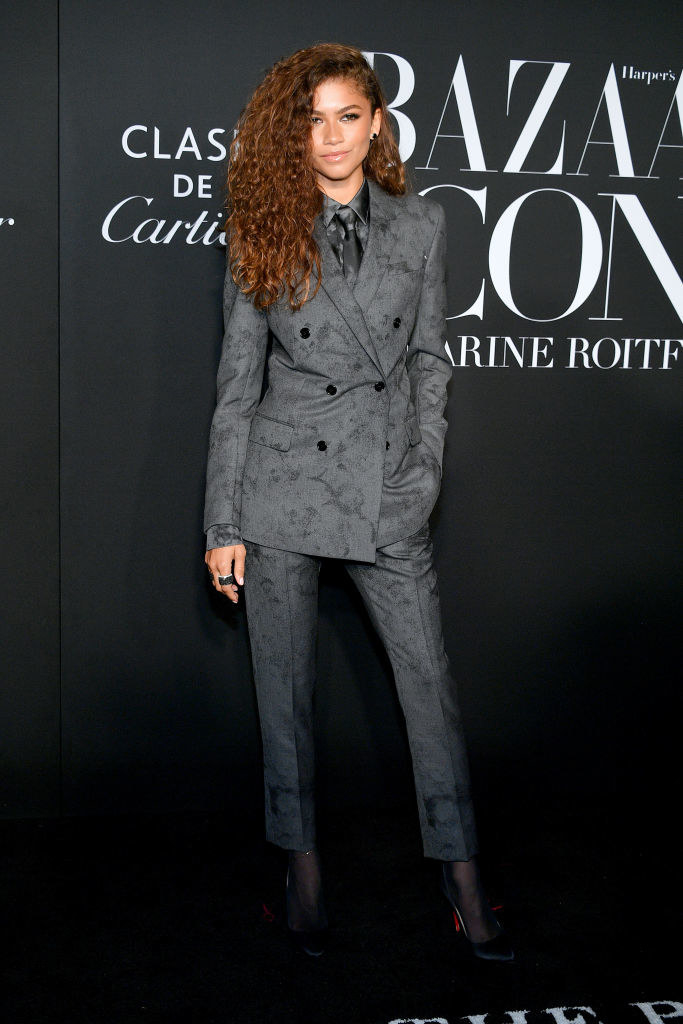 14.
Musician and writer Patti Smith at a rally celebrating the end of the Vietnam War: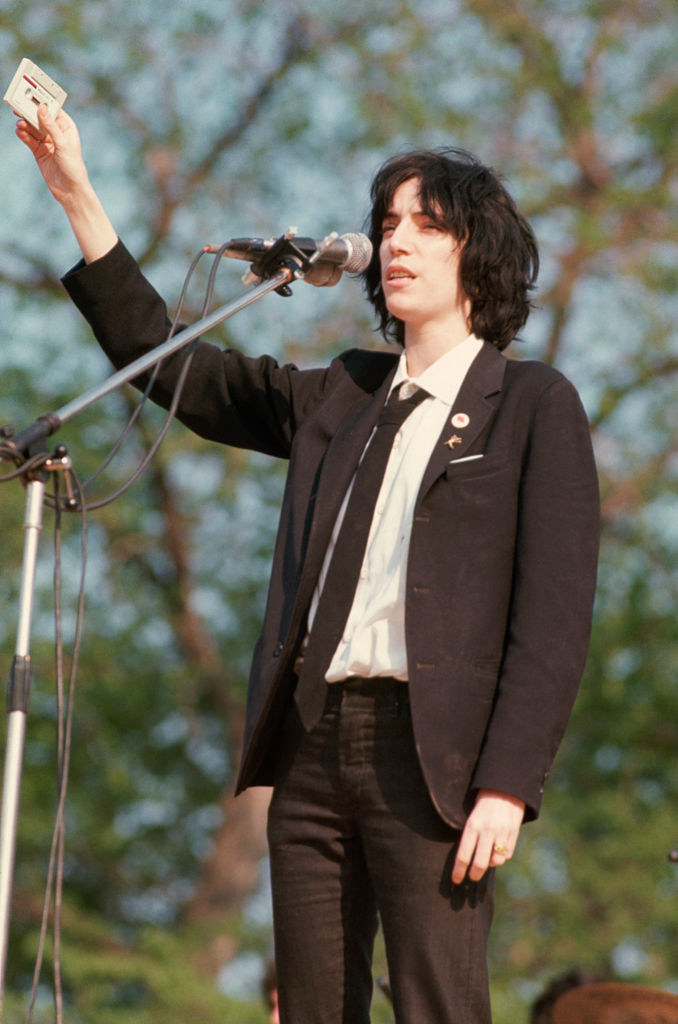 15.
Actor Michael Urie at the 2019 Met Gala: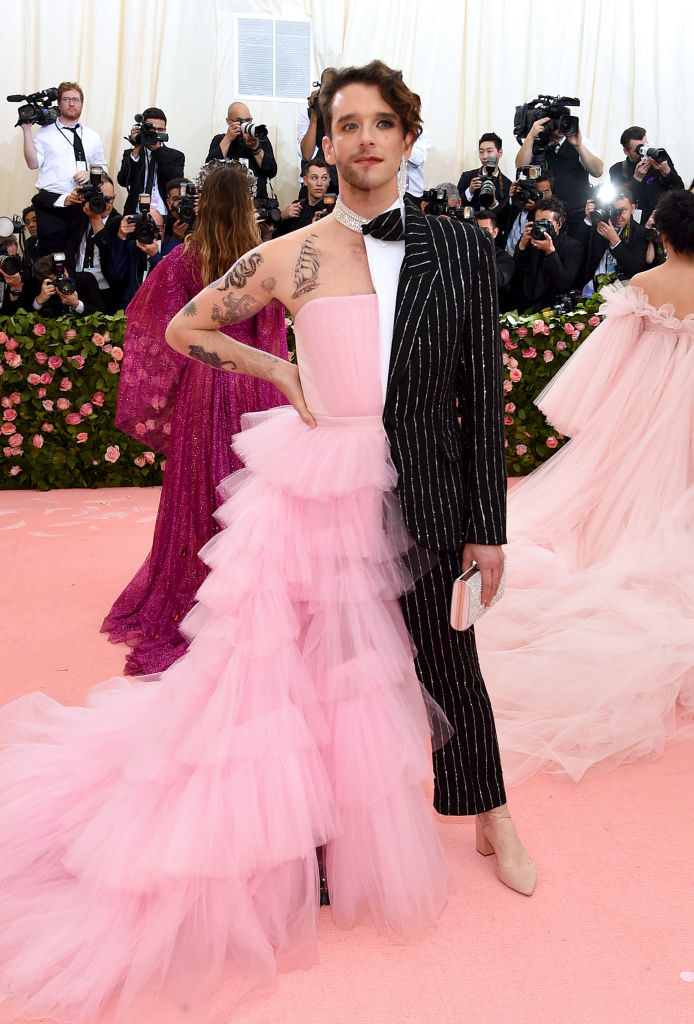 16.
Actor Katharine Hepburn in general:
17.
Madonna at London's Heathrow Airport:
18.
TV personality Bobby Berk at a 2020 Oscars viewing party: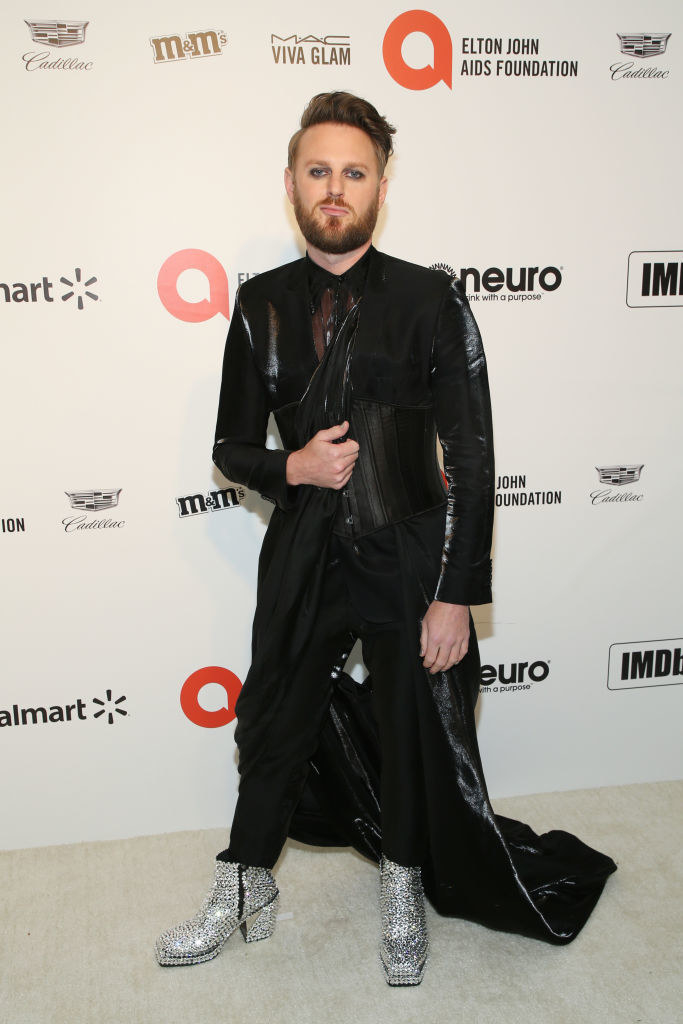 19.
Prince celebrating his birthday and Purple Rain's release: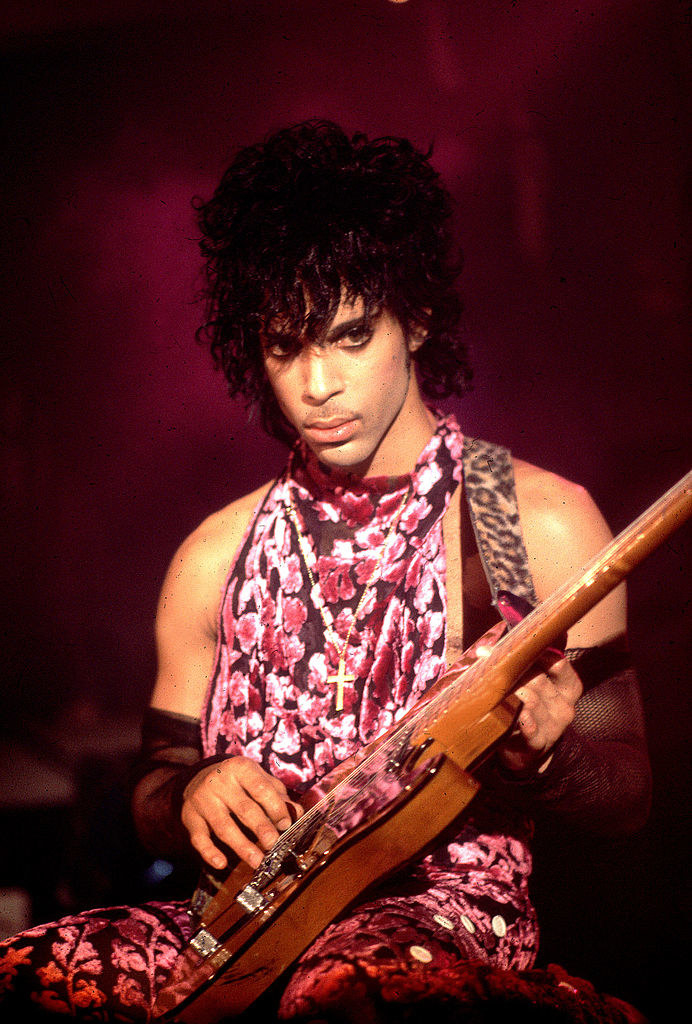 20.
David Bowie at a London concert in 1973: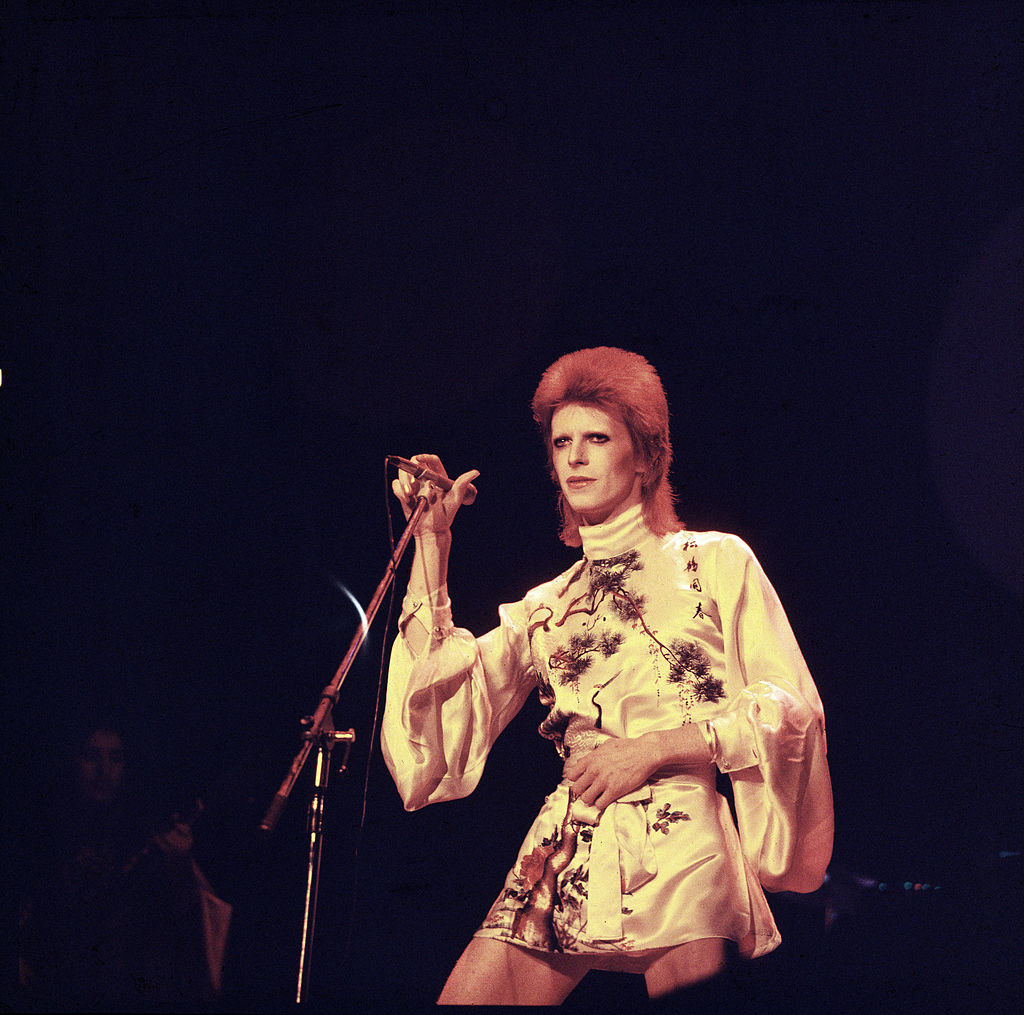 21.
Actor Ruby Rose at the 2019 Australians in Film Awards: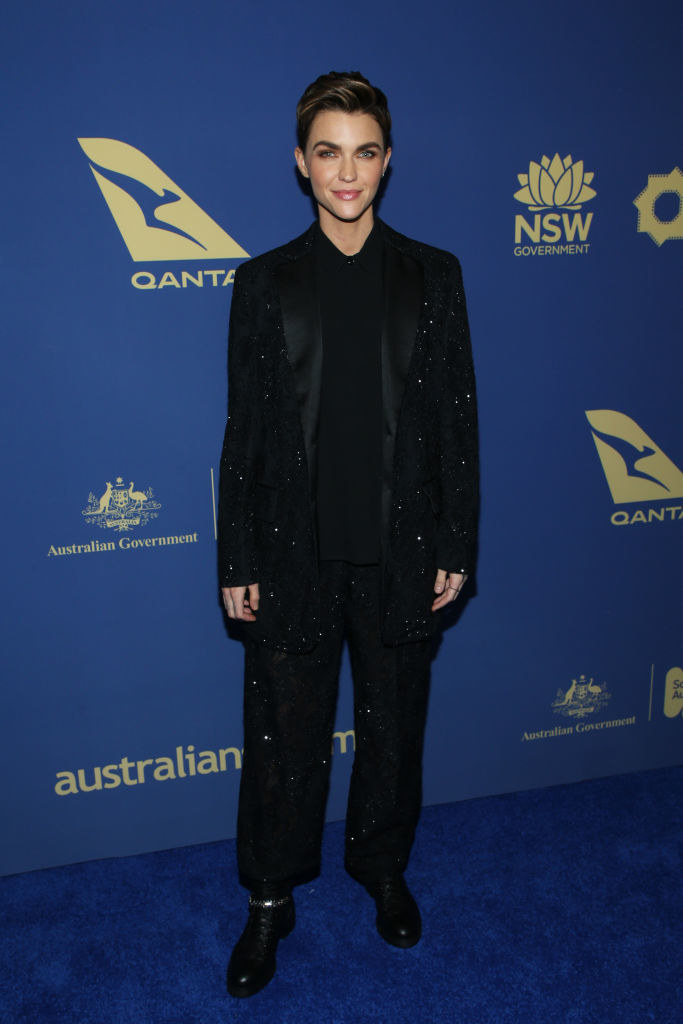 22.
Actor Blake Lively at the UK A Simple Favor premiere: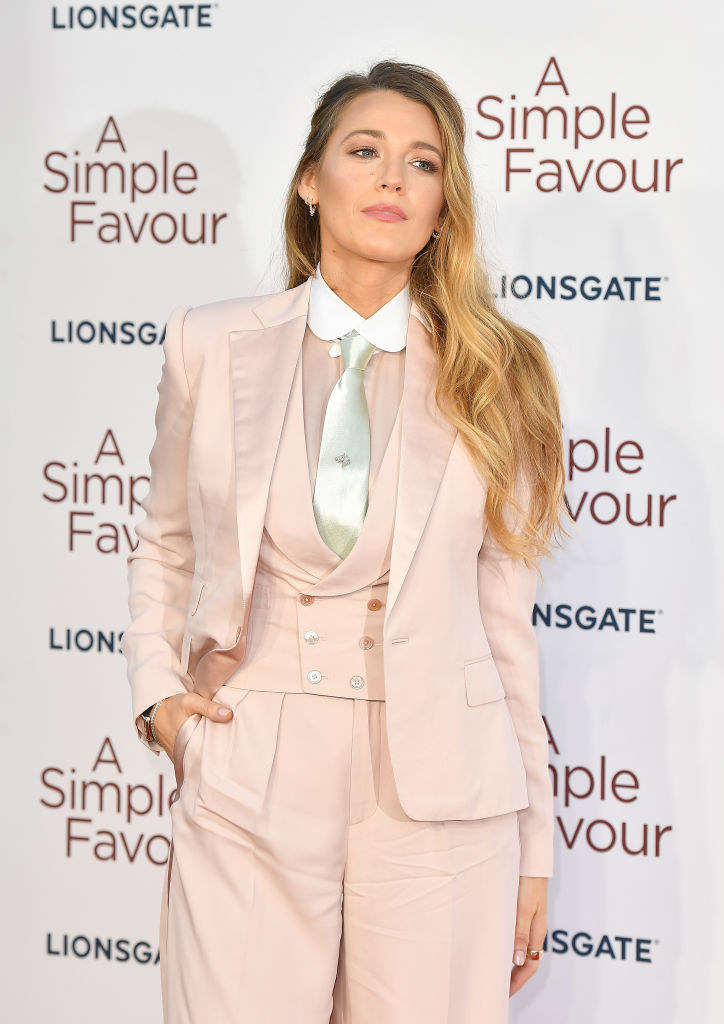 23.
Musician and actor Jaden Smith at the Justin Bieber's Believe premiere: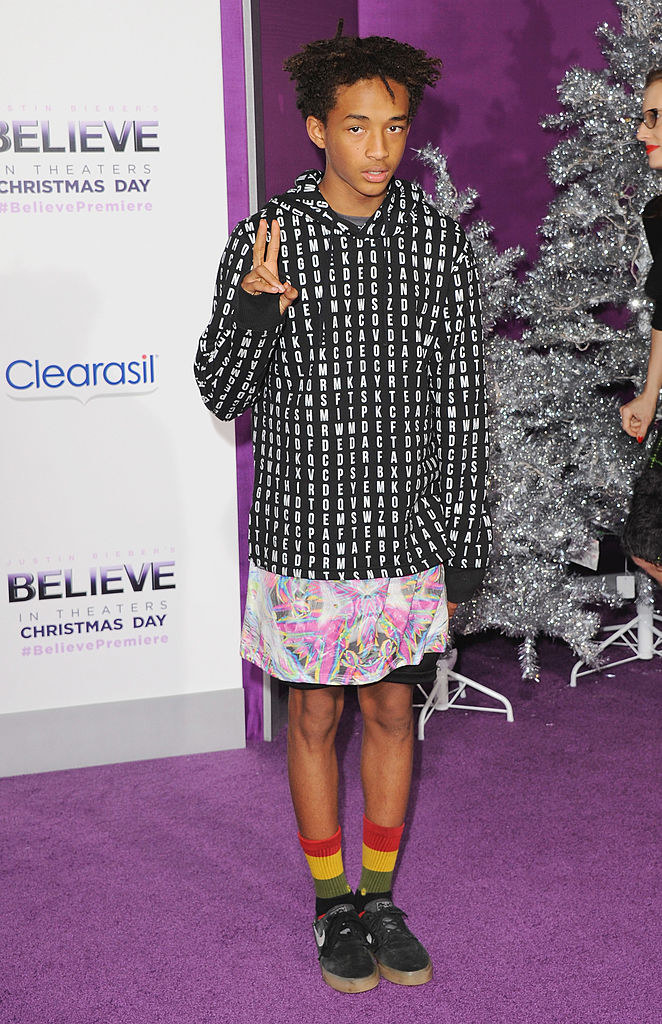 24.
Singer Lil Nas X at the 2020 Grammys: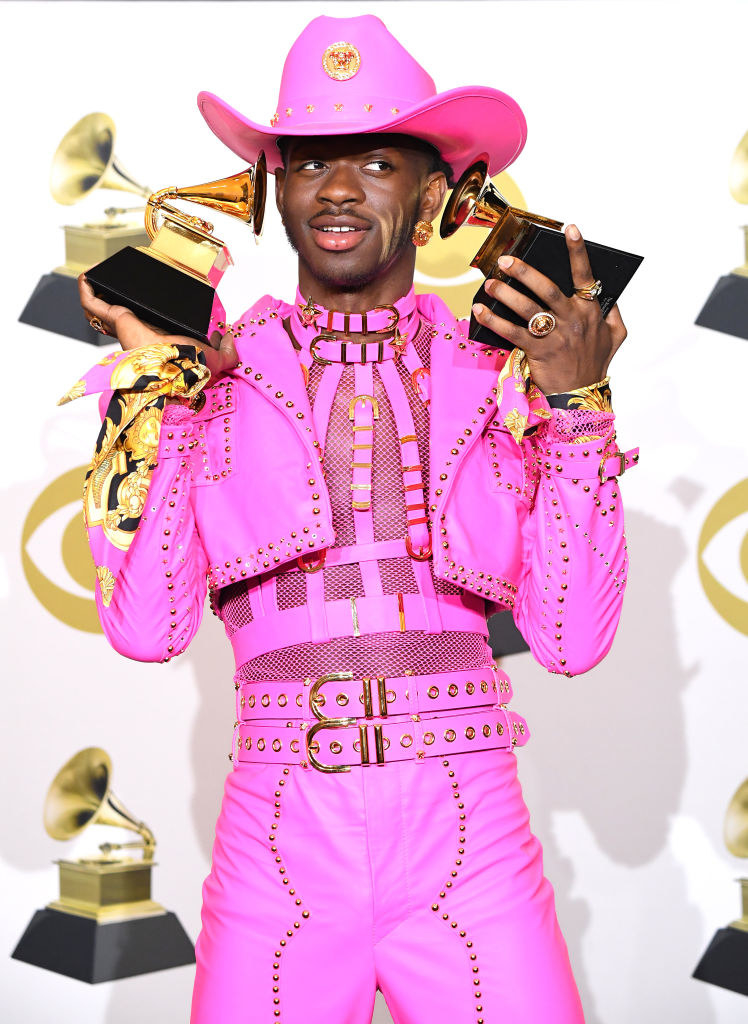 25.
Genderfluid actor Nico Tortorella at Love Ball III: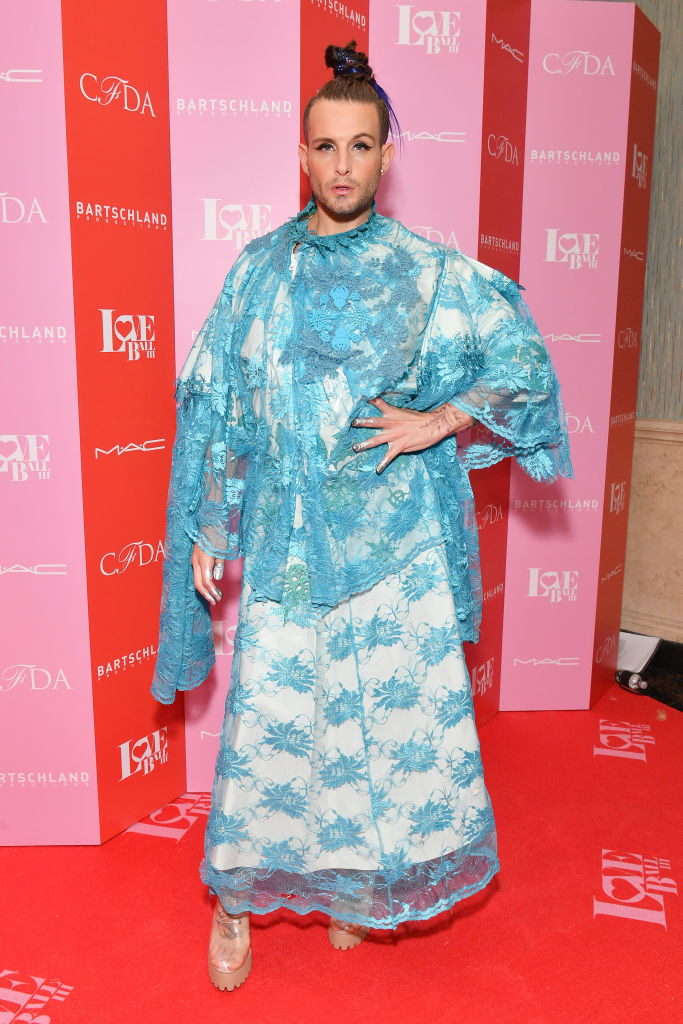 26.
Elton John performing onstage: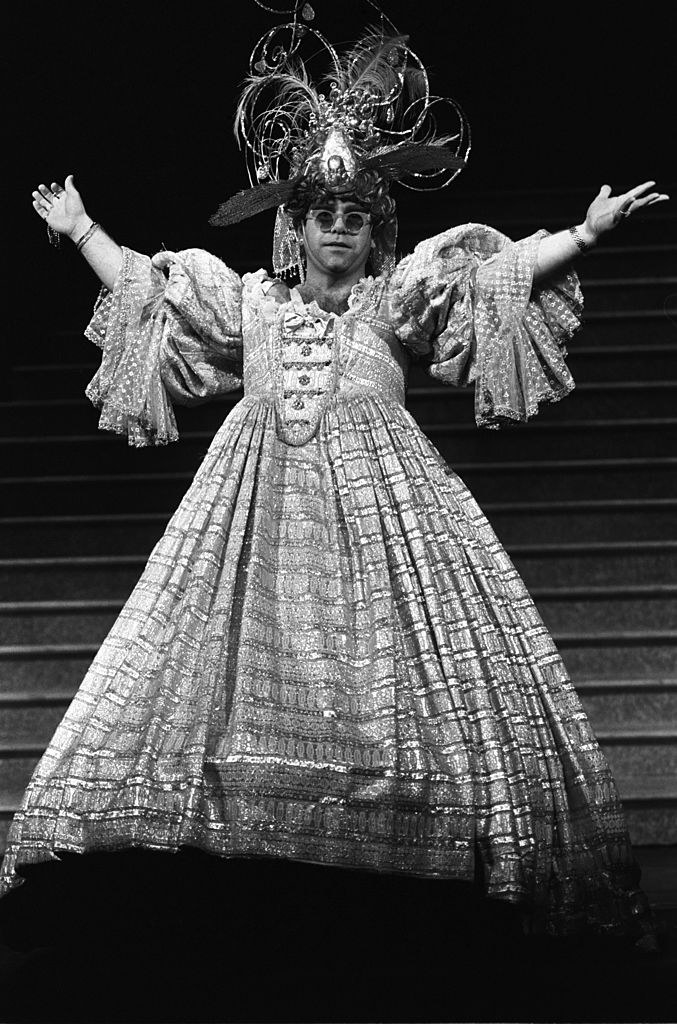 27.
Basketball's Dennis Rodman at a Maxim event: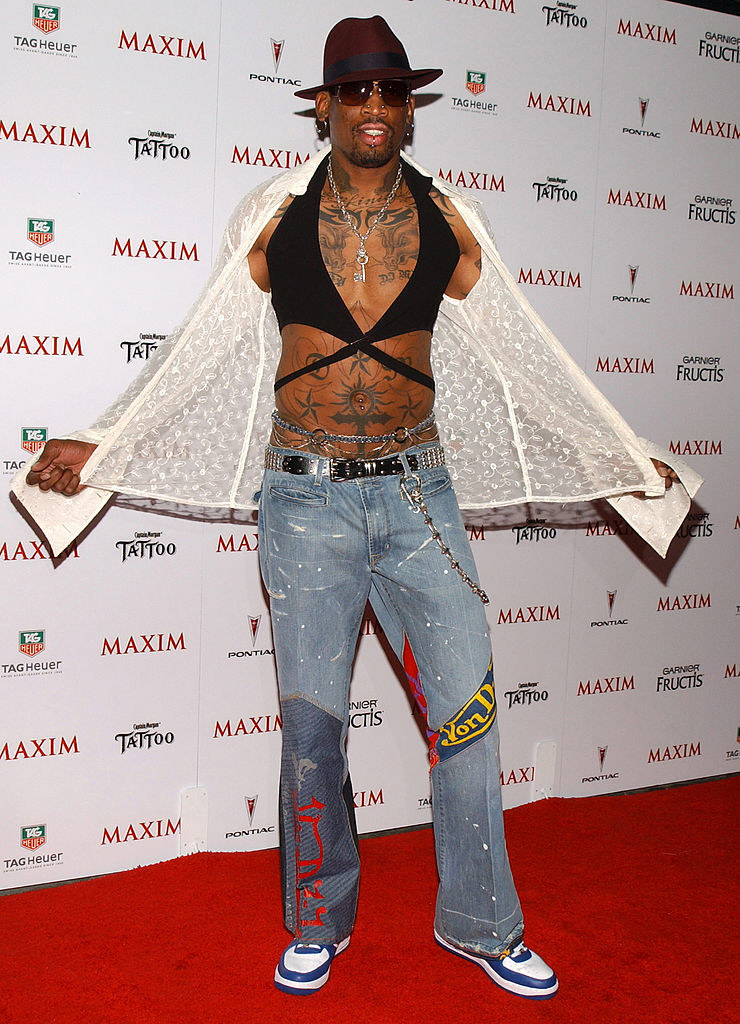 28.
Musician Harry Styles at the 2019 Met Gala: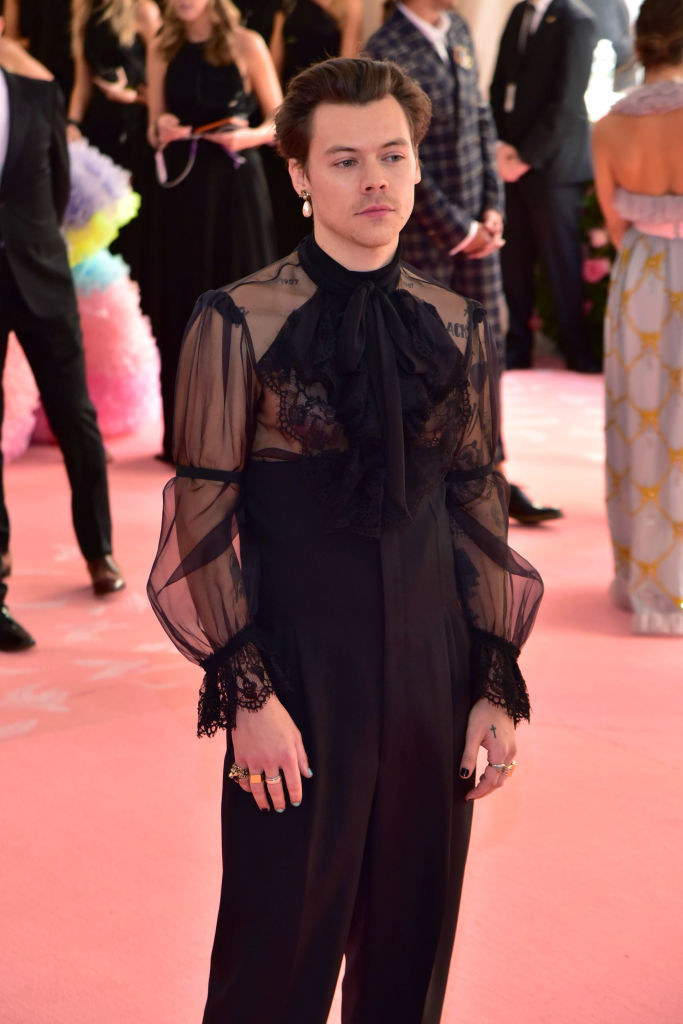 29.
Actor Kristen Stewart at a San Sebastian Film Festival red carpet: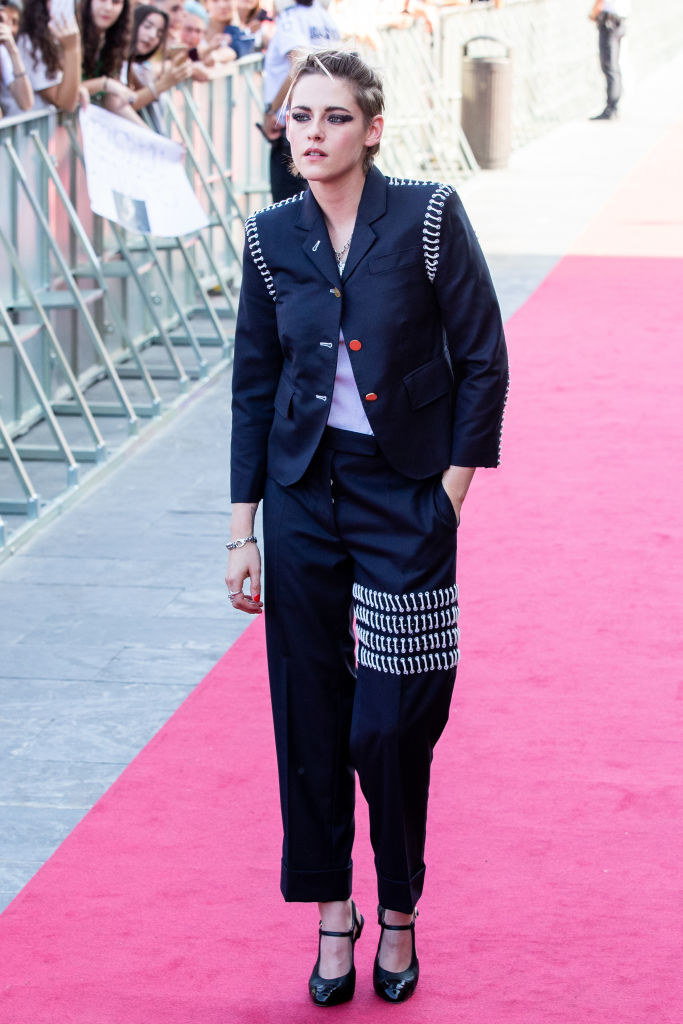 30.
Musician Kurt Cobain on the cover of the Face magazine: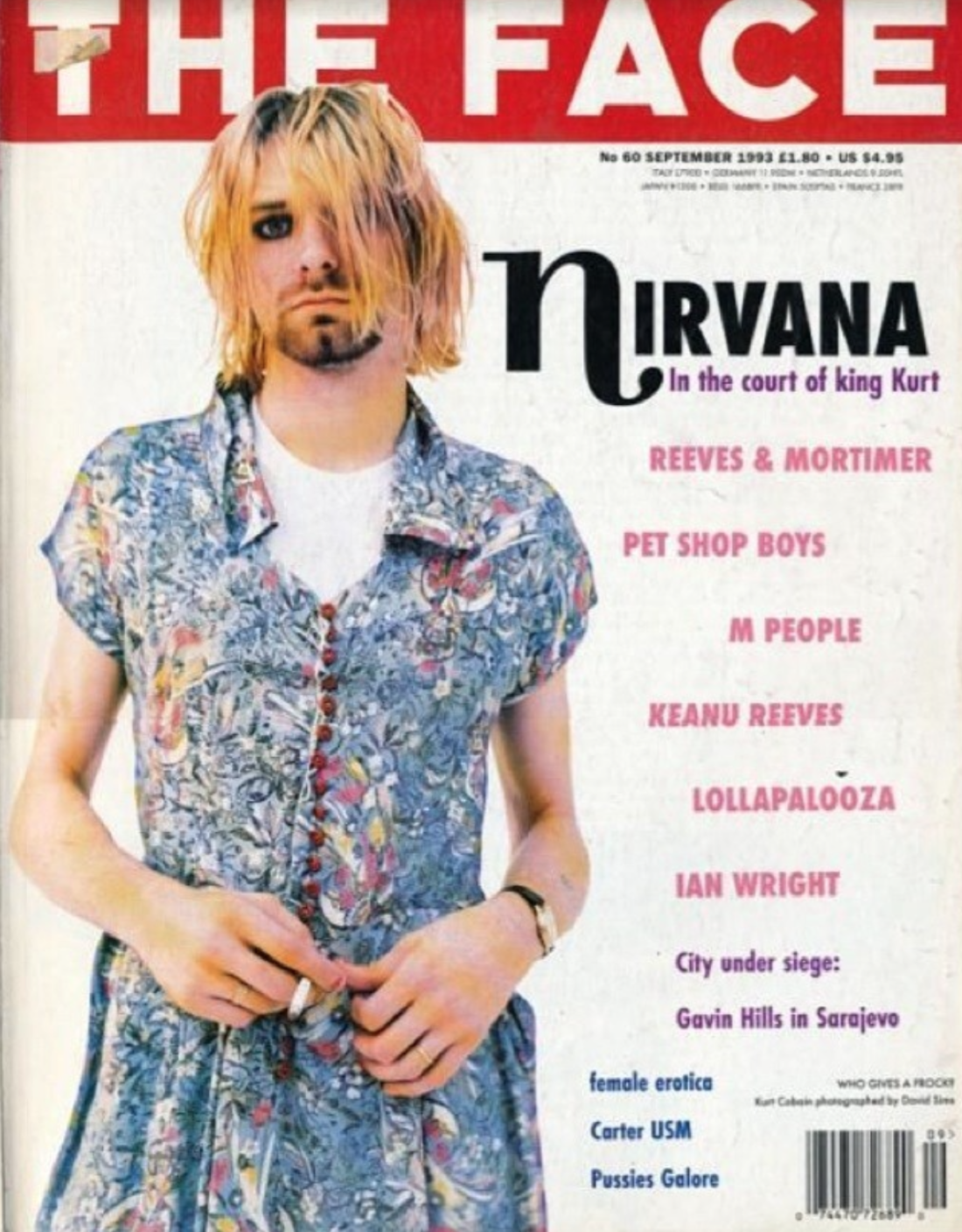 31.
Psychic Walter Mercado posing for a portrait: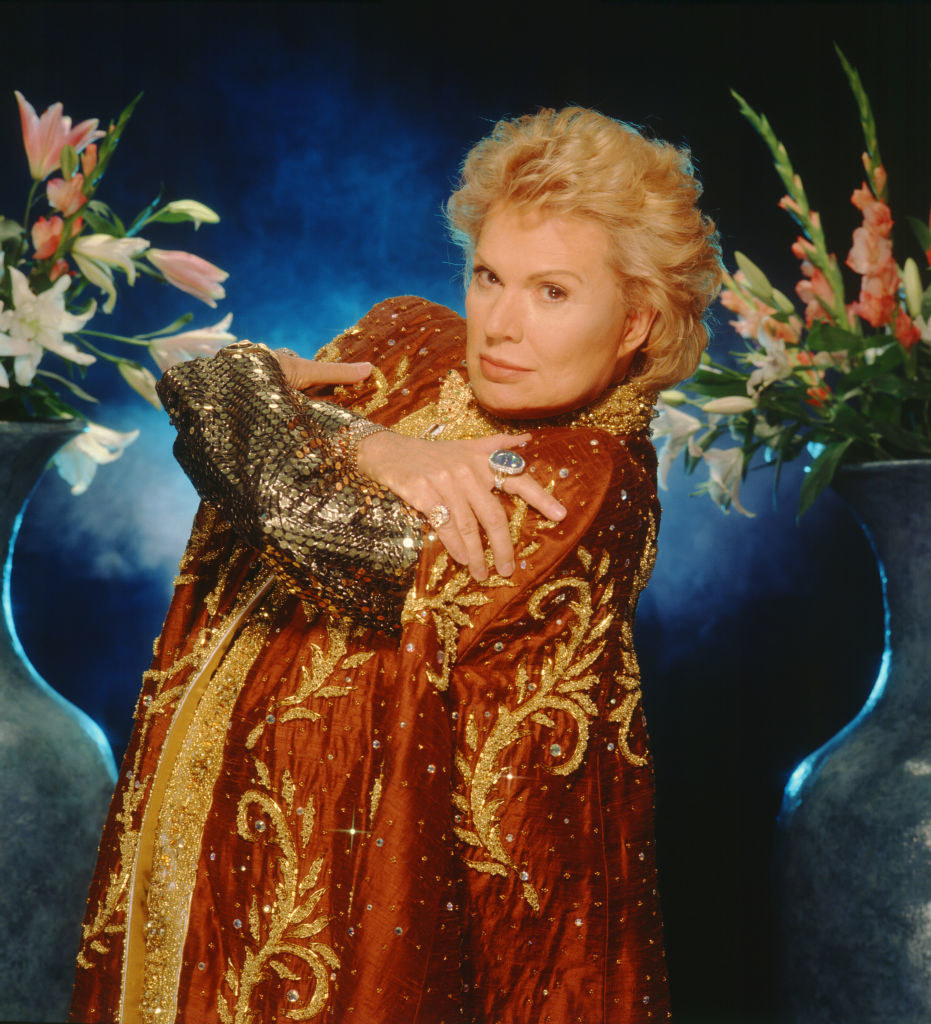 32.
And Elliot Page, who recently came out as trans and who has used fashion as a way to express himself and his identity throughout his career — we love to see it!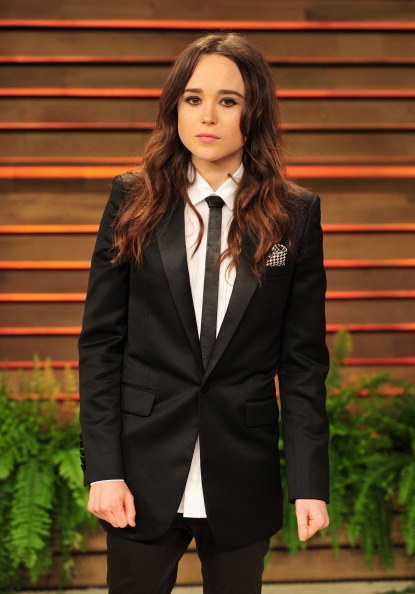 CORRECTION
This post has been updated to include Elliot Page, an actor and fashion icon who recently came out as transgender.