This "I Take Responsibility" Video Featuring White Celebrities Is Making A Lot of People Cringe
It sparked a LOT of discussion.
In the wake of George Floyd's death and protests against police brutality sweeping the nation, many celebs have been speaking out against racism.
The most recent example of this is a video sponsored by I Take Responsibility, a new organization that is partnering with the NAACP to get white people to recognize their own harmful actions and take a stand against them.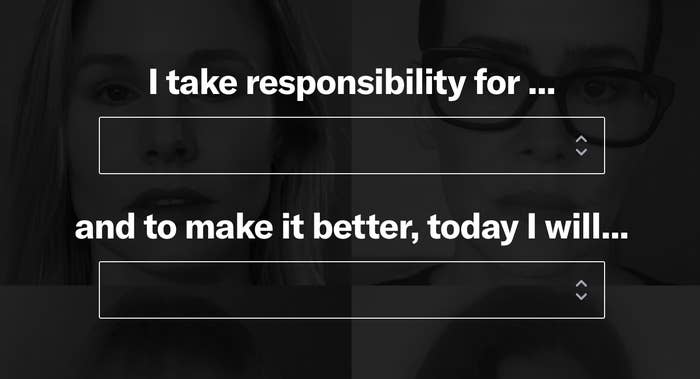 The video features celebrities from Sarah Paulson to Kesha to Ilana Glazer to Stanley Tucci in black and white as piano music plays in the background.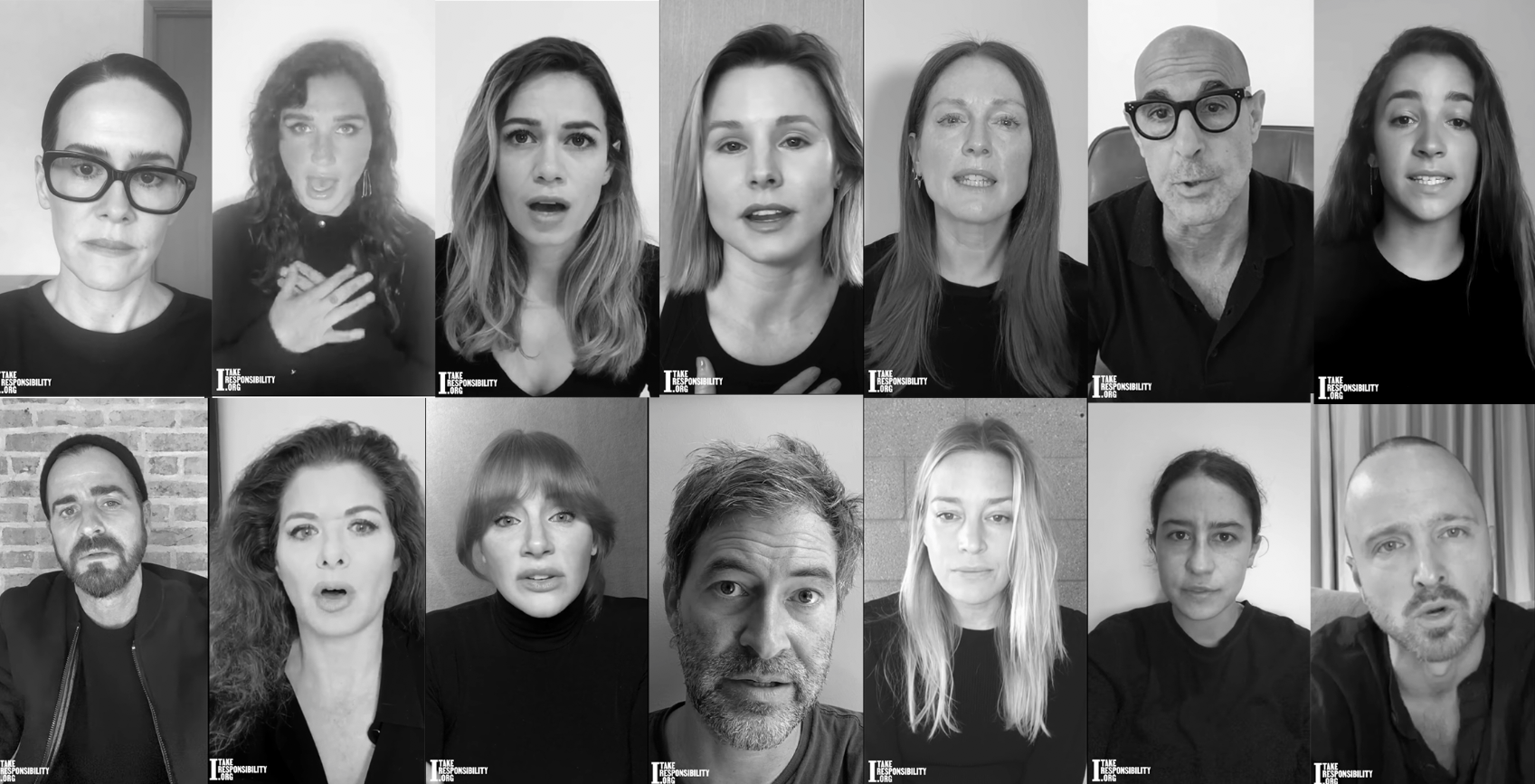 They start by taking responsibility for various actions, such as explaining away police brutality or turning a blind eye to injustice.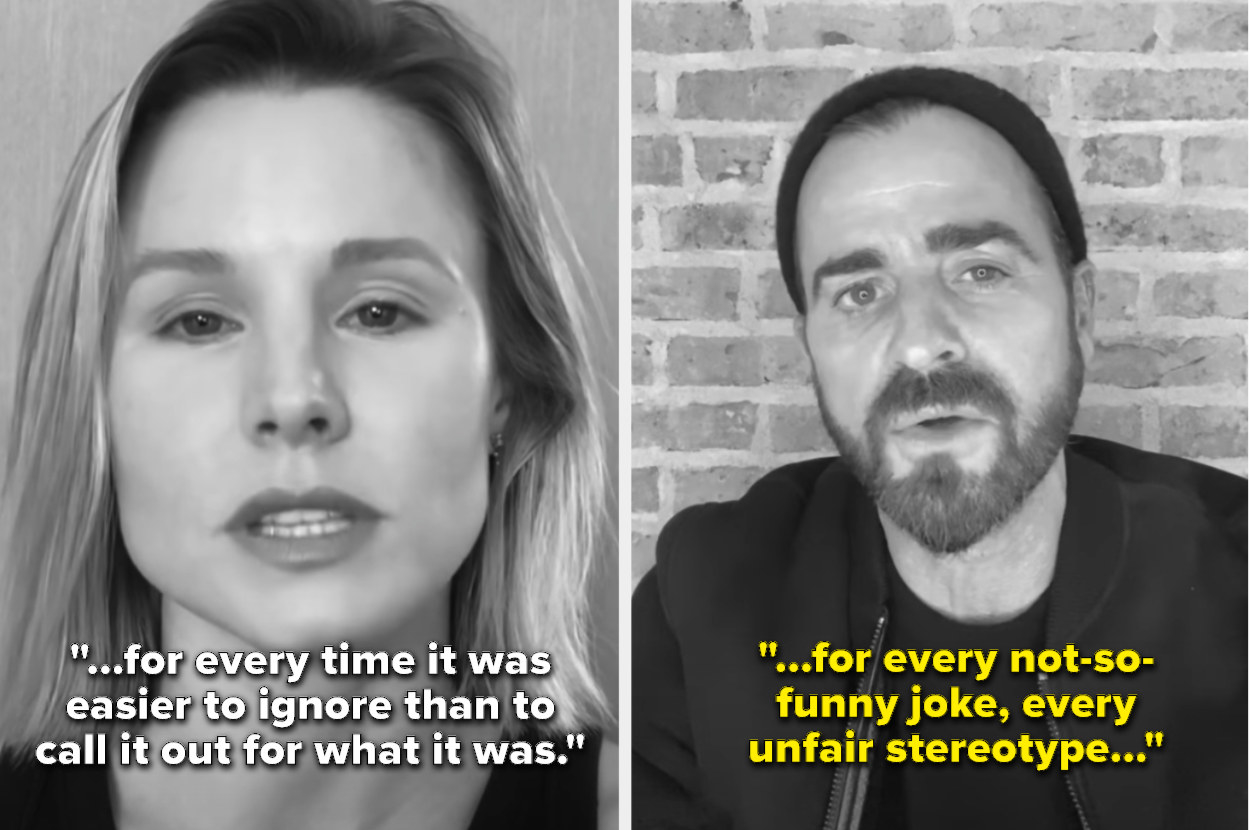 Then, they vow to take action and no longer be bystanders.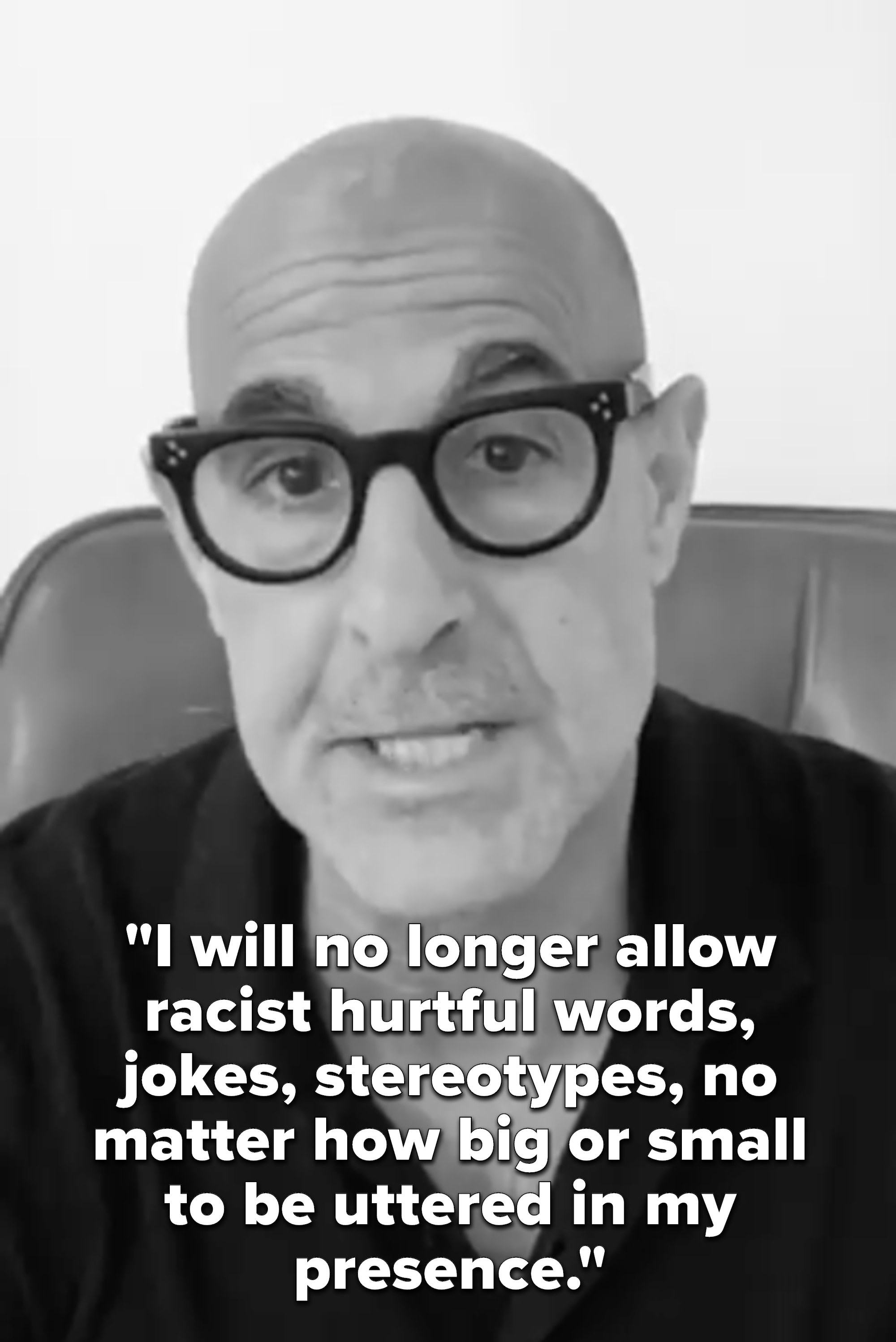 They also reference recent victims of police brutality and hate crimes (though not by name), including Ahmaud Arbery, Breonna Taylor, and Atatiana Jefferson.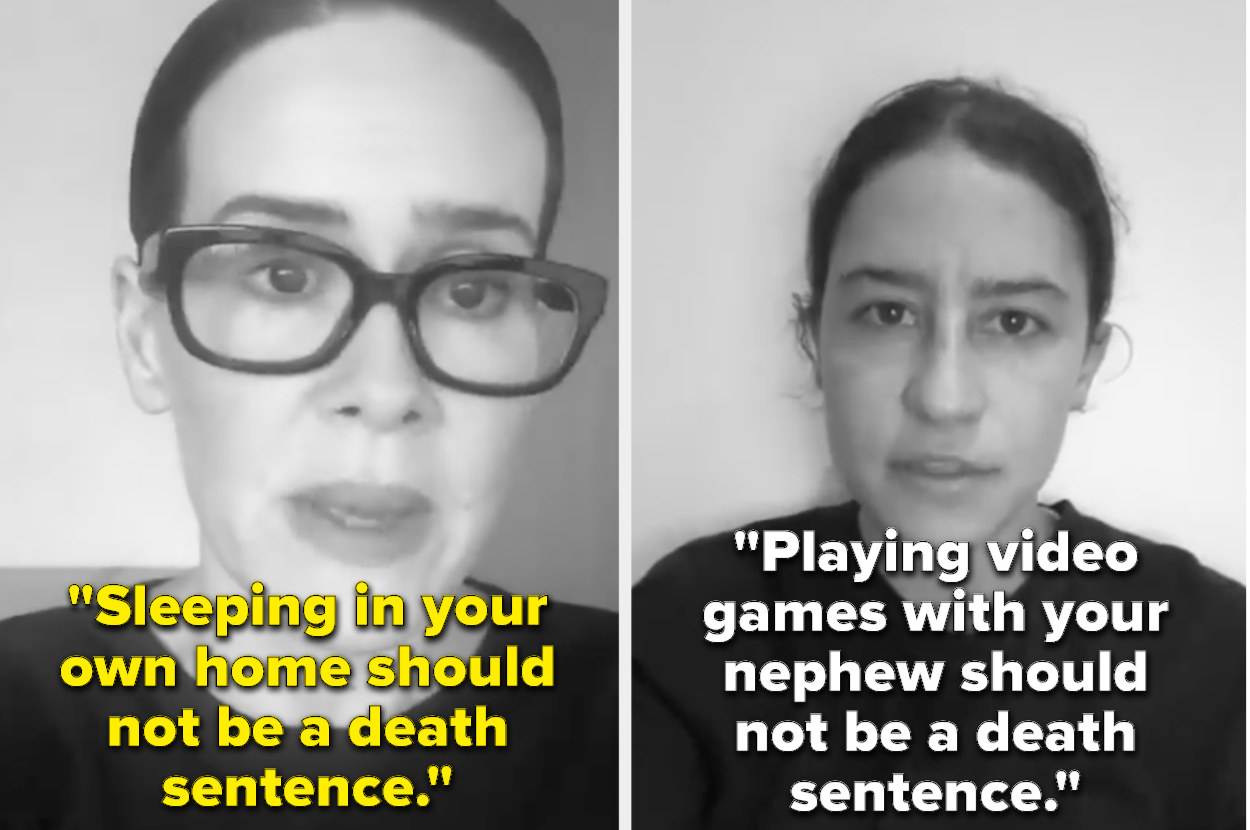 The last celeb to speak is Aaron Paul, who touches on the need to prosecute cops who have abused their power.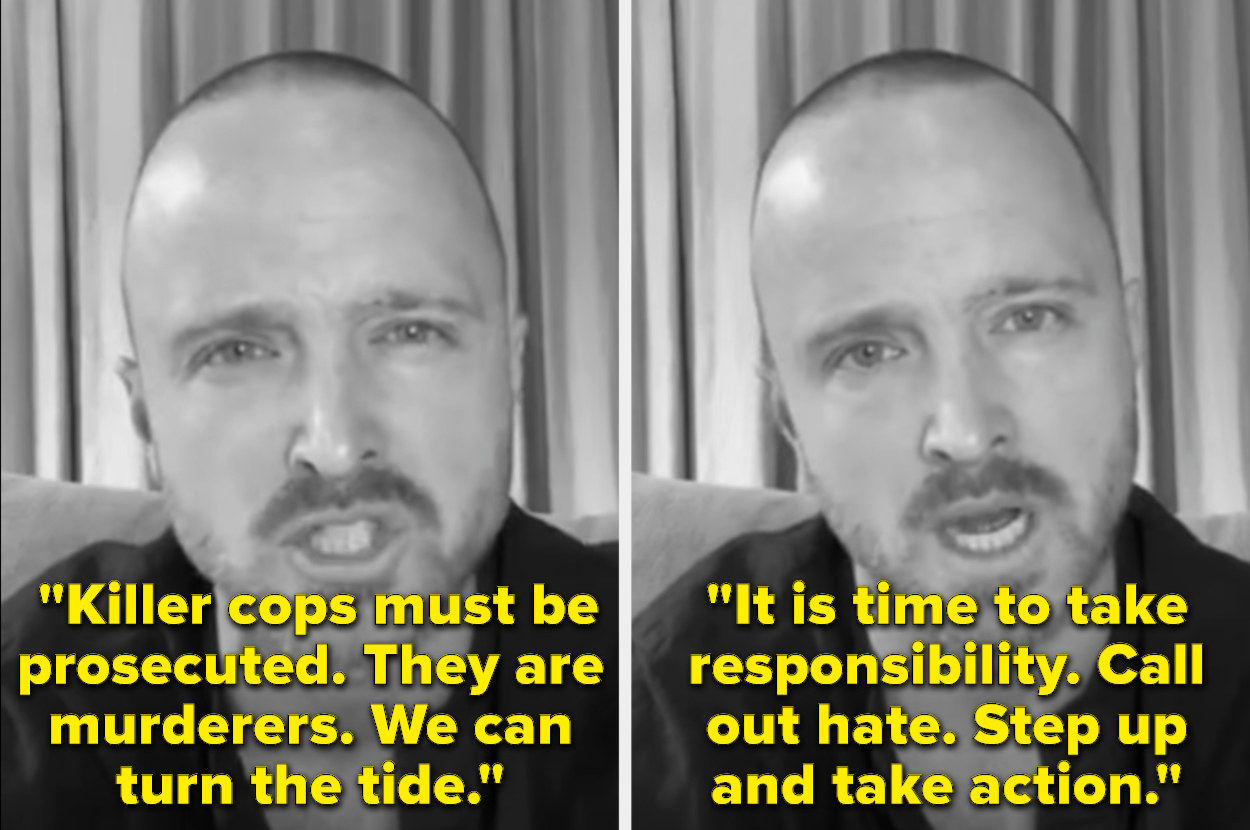 The video ends with a call to action.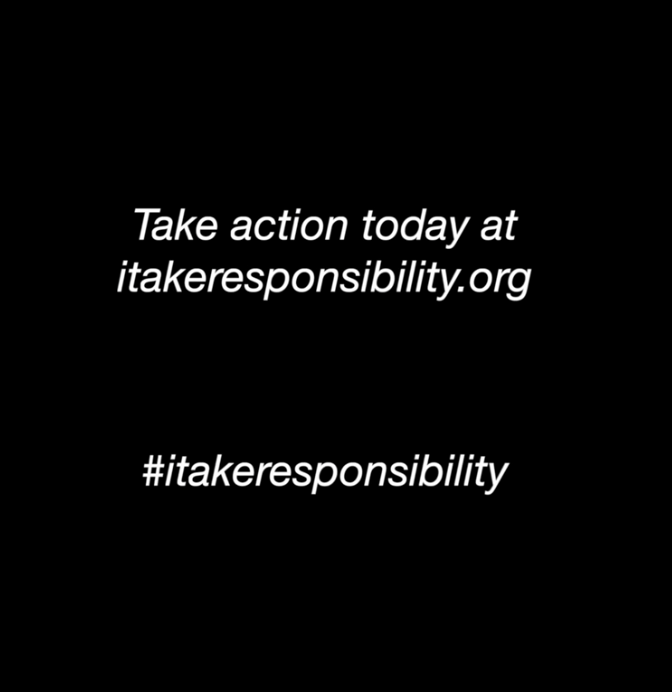 Reactions were a little mixed — some praised the celebs for taking accountability and speaking out, but some felt the way their words were delivered came off as more than a little performative.
There were a loooooot of jokes about how they were acting.
Some compared it to other hollow gestures against racism.
Or even the embarassing "Imagine" video about the pandemic.
Many felt the celebs should focus less on themselves and more on donating.
Some people were just upset to see their favorite celebs involved.
Especially Sarah Paulson.
Others criticized the fact that many of the actors seemed to be reading their lines off a computer, despite the fact that the statements are relatively short and simple.
However, there were people who appreciated the effort.
They thought it was better than "Imagine," at least.
Some people also pointed out that some of these celebs have donated to the ACLU or similar organizations.
But some of the strongest reactions were regarding Aaron Paul's part.
Some felt he was reprising his Breaking Bad character, Jesse Pinkman. (Note: he didn't really say "bitch," this is a joke.)
Although others defended him against criticisms.
What do you think? Is this too performative, or is it still an effective message? Let us know your thoughts in the comments!