So, uh, Burger King's official UK Twitter account decided to post an interesting tweet for International Women's Day...

Now, it's important to also note that they added these responses.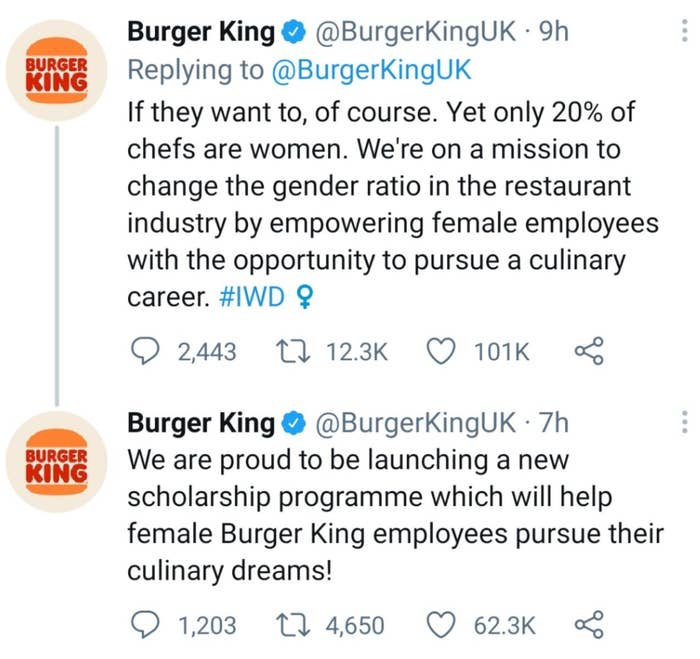 To which I was like, cool! A scholarship for female chefs! We love to see it!
But, uh...could they have gone about it another way? One that didn't involve tweeting something objectively misogynistic to get the clicks, then pulling a "Gotcha! We actually like women!" response?
Personally, I can't help but feel that this made light of the sexist comments women actually receive on a daily basis, and using the phrase at all (especially with the actual context in a whole new tweet instead of directly after the phrase) was a pretty cheap move on a day that's supposed to be about celebrating women.
They've now deleted the tweets and apologized, but still, people are not happy.
Many noted that the US account didn't post the same tweet (likely due to the backlash), but that the company had taken out a giant ad in the New York Times with the same message.
People were pretty quick to drag Burger King.
Comedian Chelsea Peretti had a pretty great response.
And some people just took the opportunity to make pretty hilarious jokes.
...And this.
So yeah, happy International Woman's Day, ladies!