Mark Hamill is just one of the purest celebs out there.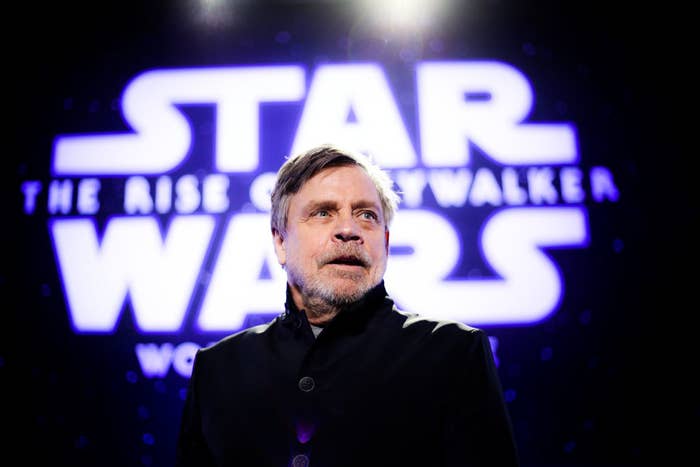 He's literally such a nerd and fully embraces everything Star Wars instead of trying to distance himself from it, and I love him for it.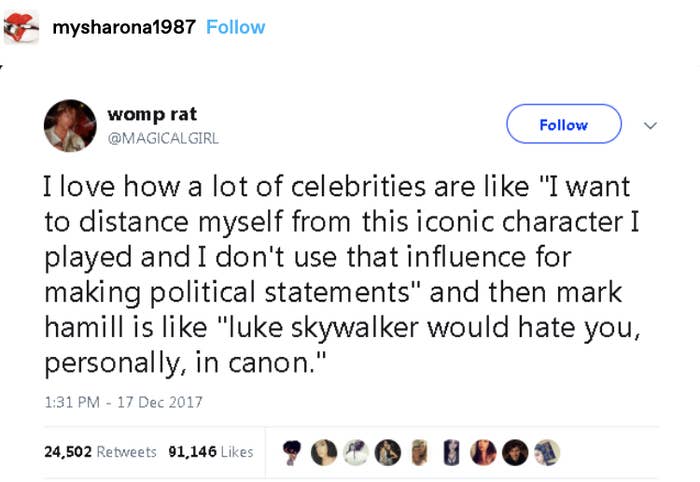 So just 'cause, I decided to make a list of my absolute favorite Mark Hamill moments where he just embodied pure, wholesome Dad™ energy. Read on to see!
1.
When he surprised Adam Scott on Jimmy Kimmel:

3.
When he had the perfect response to the statement "Star Wars is for boys":
4.
When he absolutely roasted both himself and the infamous Star Wars Holiday Special:
5.
When he appeared in this German variety show in a golden costume and SANG:
6.
And when it resurfaced and wasn't his favorite memory:
8.
And when he revealed Jim Henson was NOT impressed with his Kermit impression: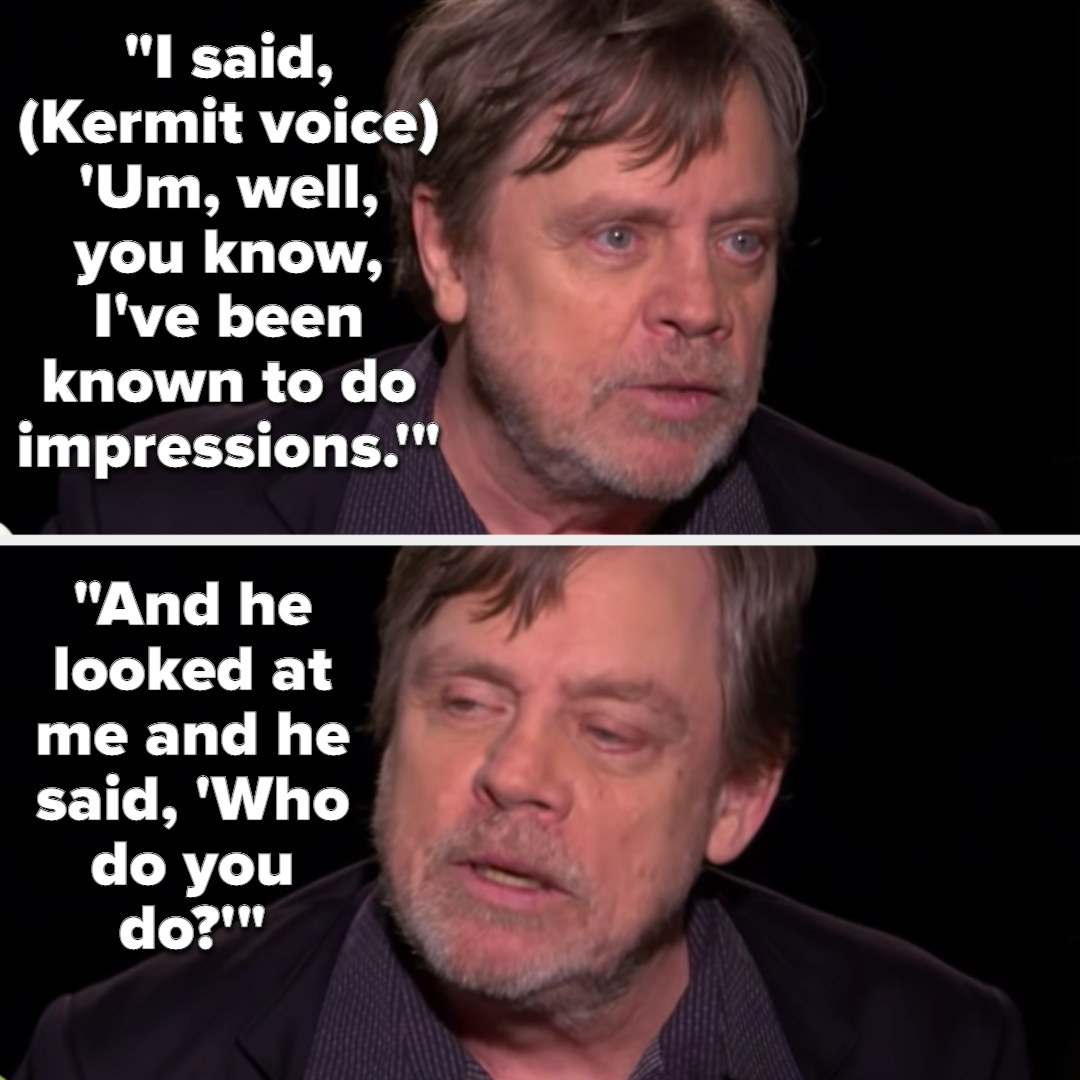 9.
When he supported John Boyega at the Black Lives Matter protests and called himself "dad":
10.
When he told this story about Carrie Fisher getting a little possessive over her princess title: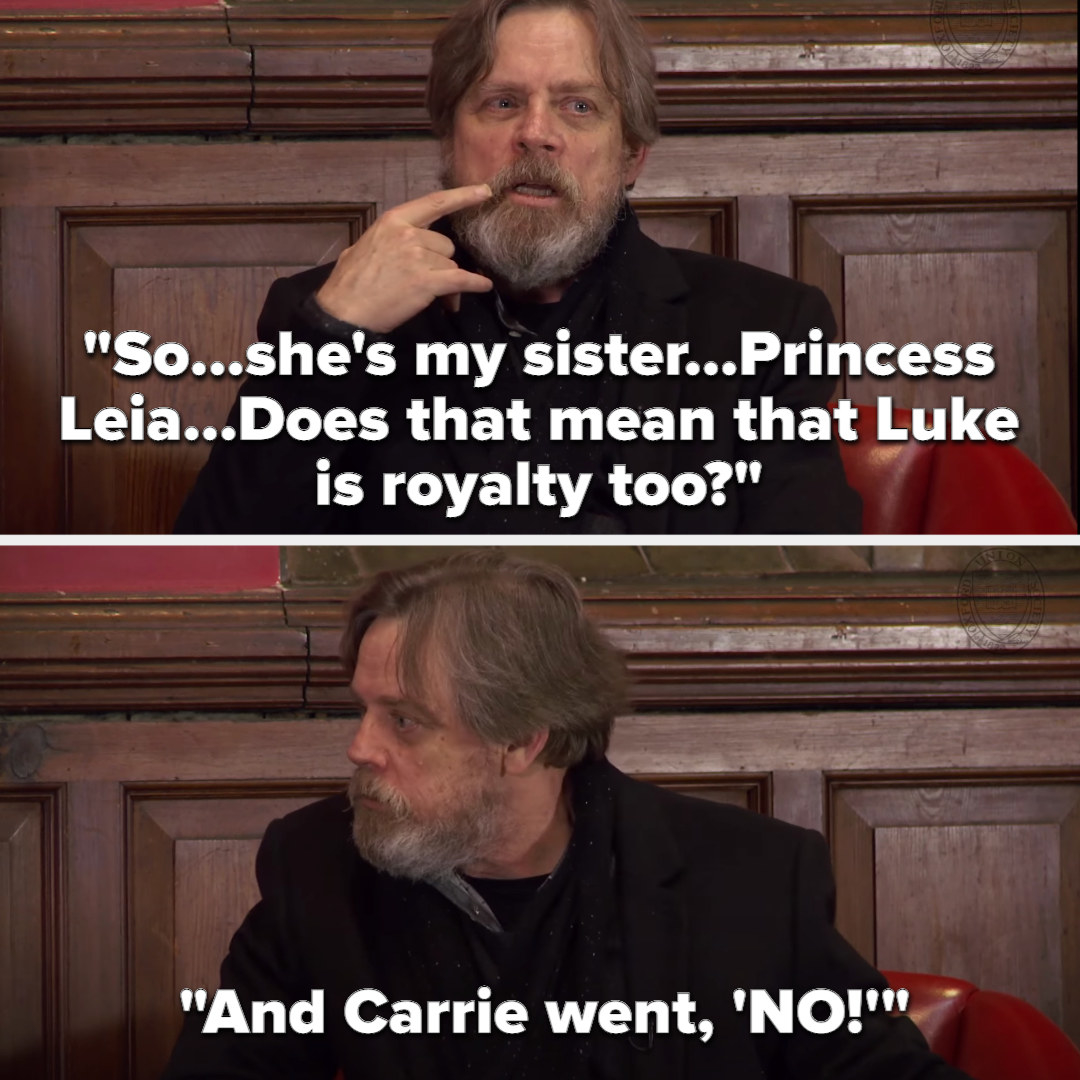 11.
When he read one of Trump's tweets as The Joker and the voice fit surprisingly well:
12.
When he did this amazing impression of Harrison Ford: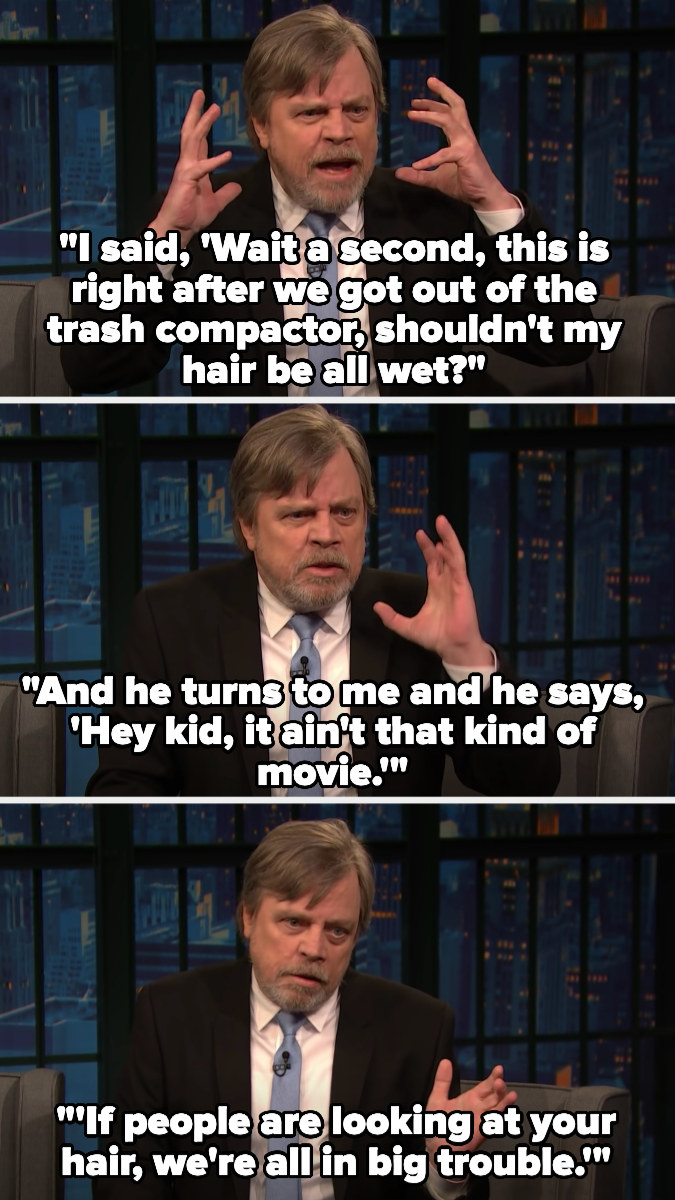 13.
And roasted him in the same interview: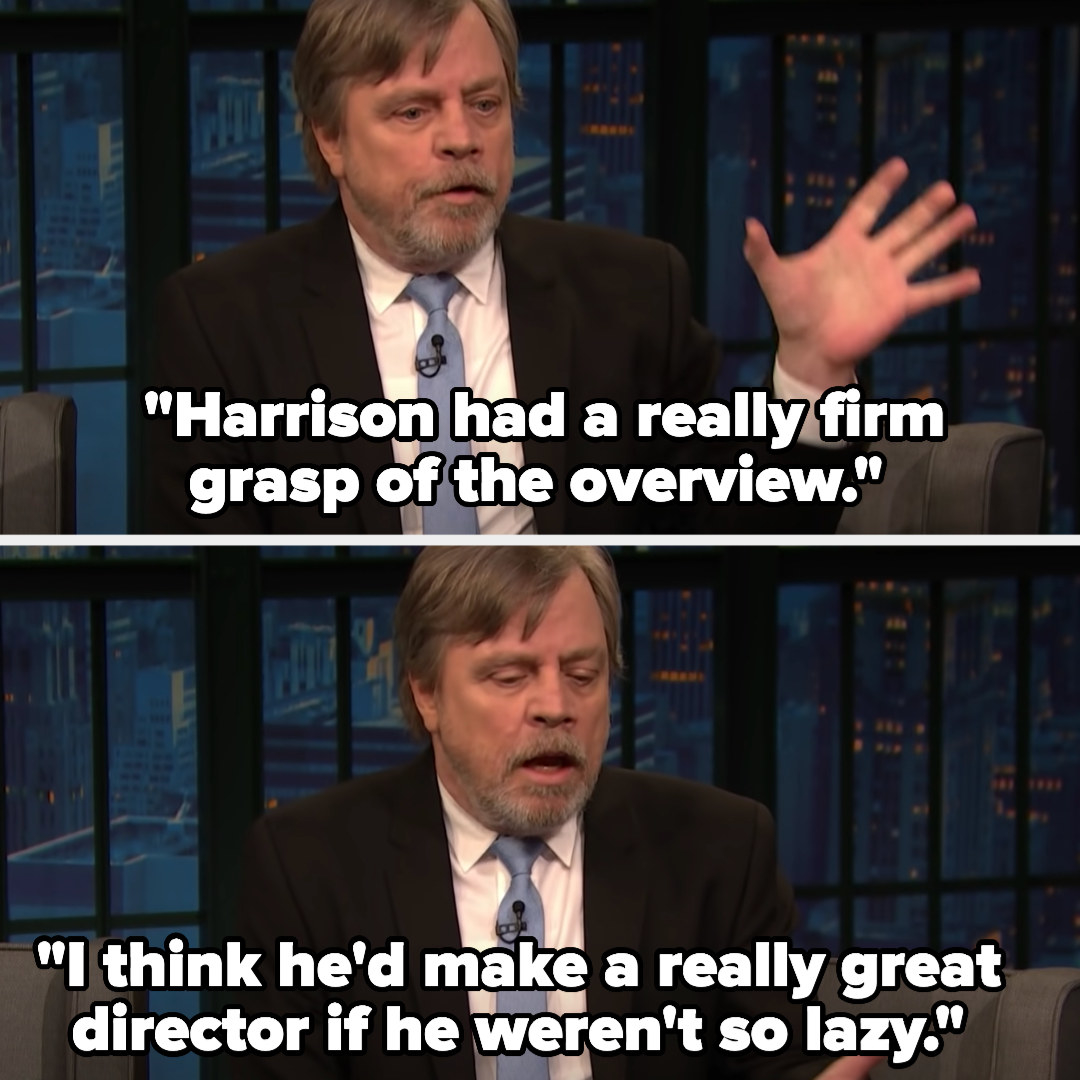 14.
When he did yet another impression of Harrison, this time at his disappointment over Mark not telling him the iconic Darth Vader twist: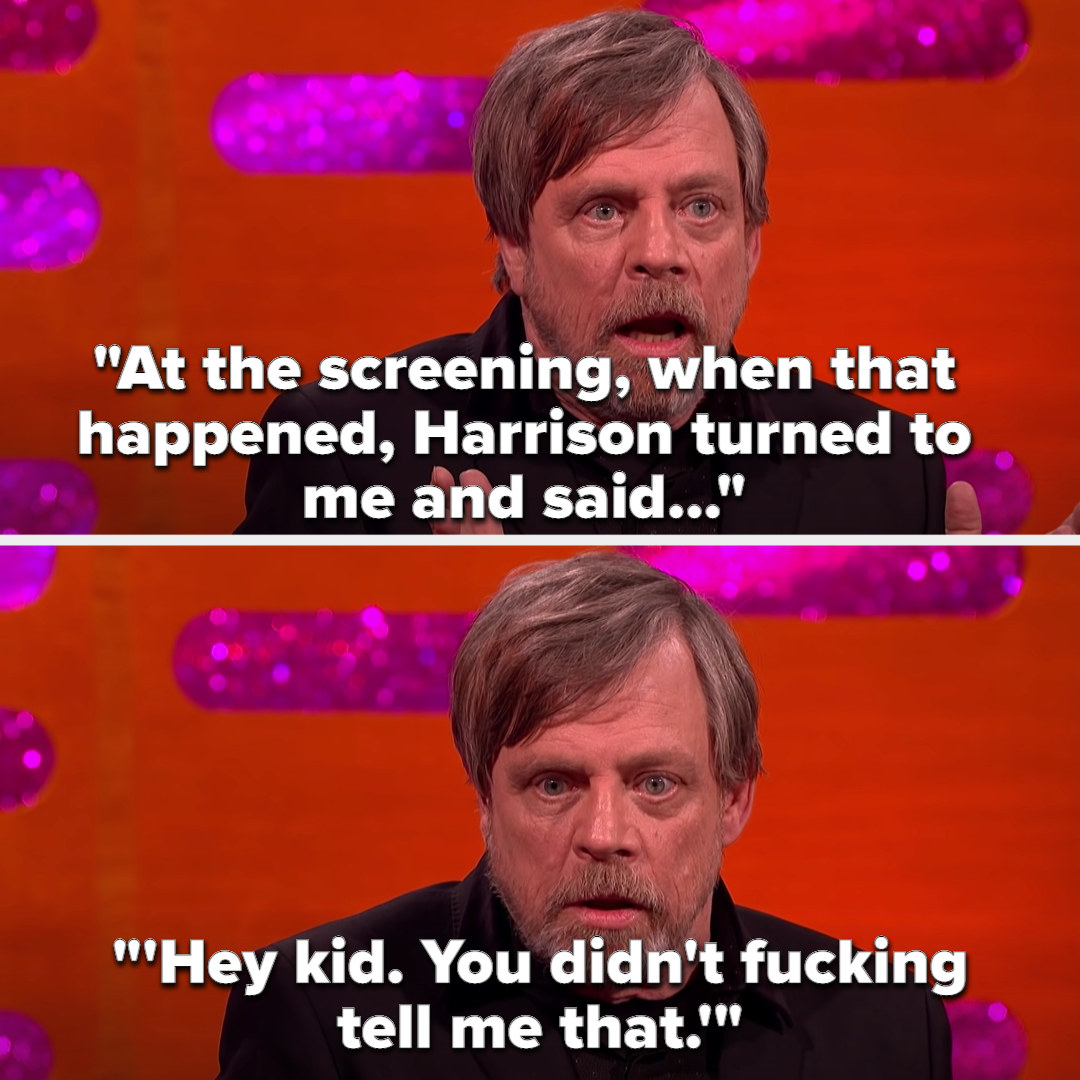 15.
When he poked fun at his high school self:
16.
When he supported Kelly Marie Tran and told her haters to "get a life" after she suffered horribly racist hate based on her role in the third trilogy:
17.
When he surprised fans while they acted out scenes from the movies: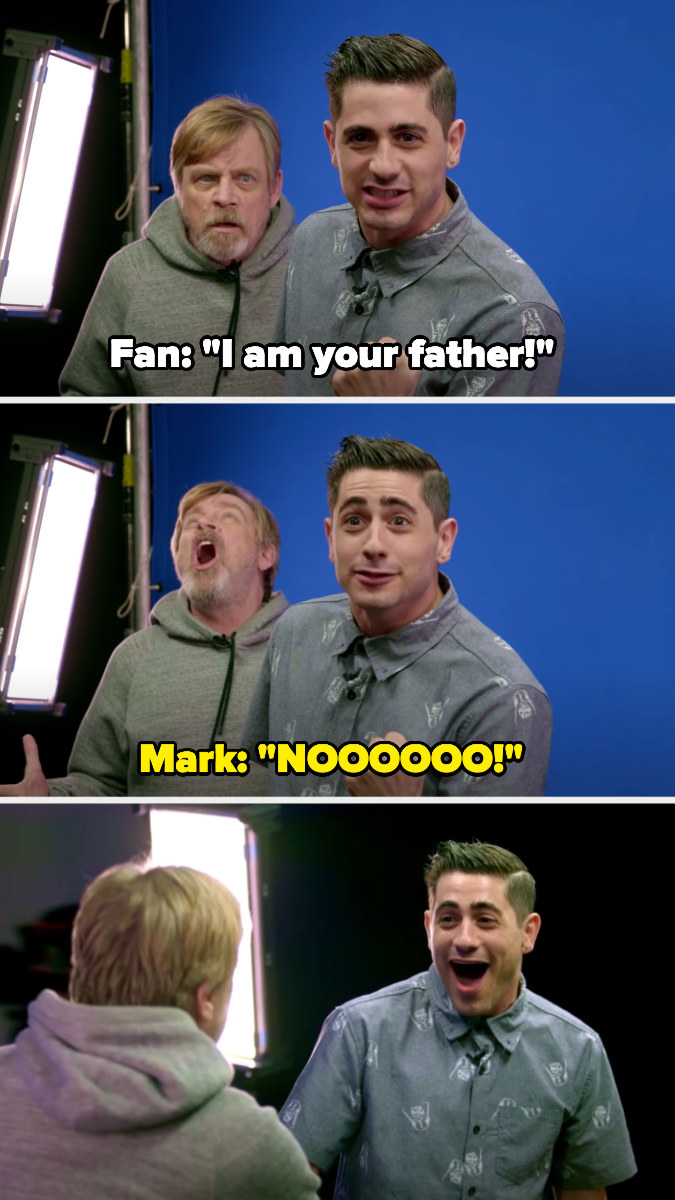 19.
When he made this hilarious joke about George Lucas:
20.
When he literally didn't give a crap what Disney thought: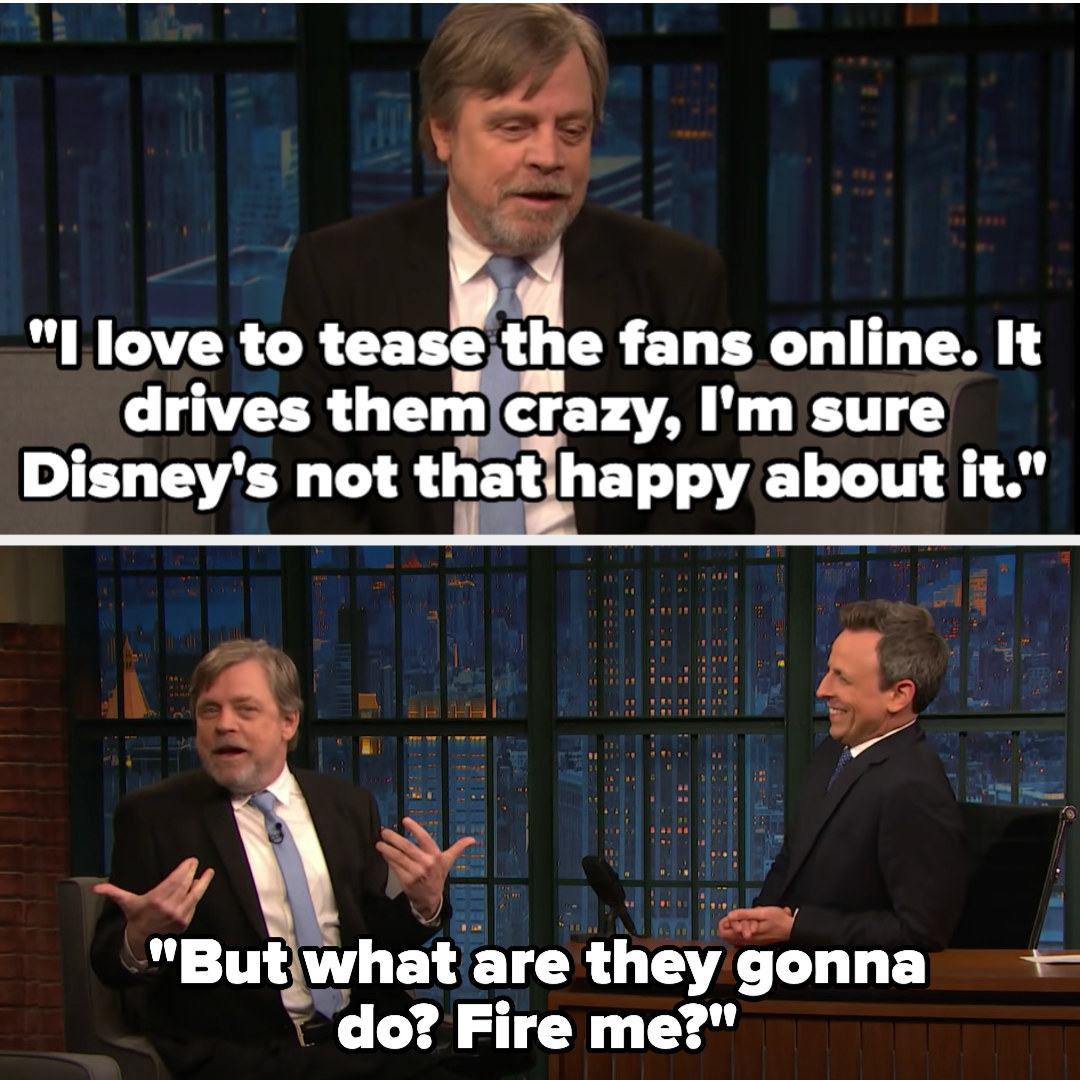 21.
Basically every tribute he ever made to Carrie, but I especially love how he celebrated her image being used in the Women's March:
22.
When he revealed he didn't even realize that he was the star of Star Wars because he just assumed Harrison was after seeing how cool he was: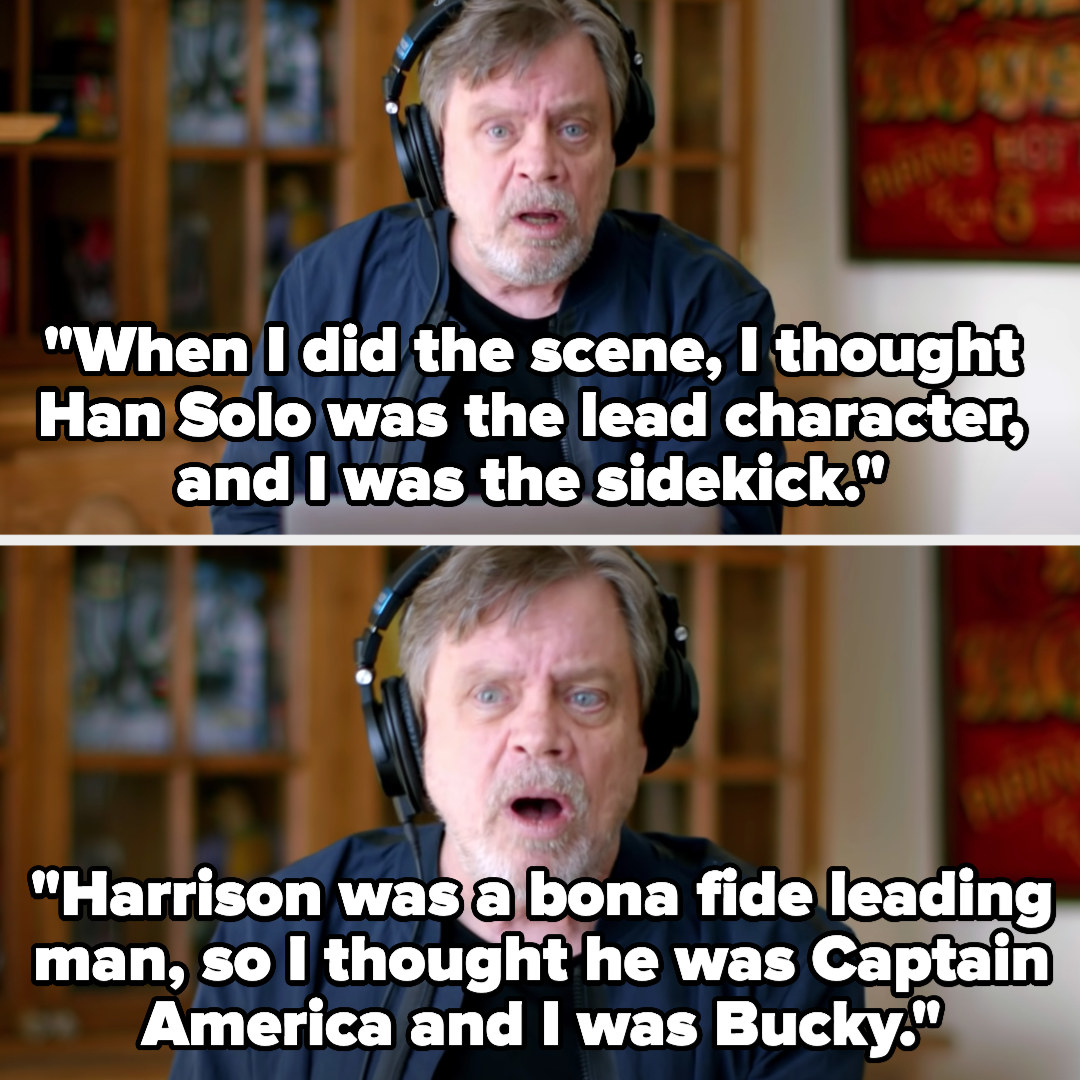 24.
And finally, when he posted this edit showing he finally got those power converters from the Tosche Station.
*Sigh* I just really love Mark Hamill, okay?