Hi, I'm Hannah, and tacos are one of my absolute favorite meals. In fact, my husband and I have a taco night at least once each week.
Until recently, I've always used store-bought tortillas. But then I discovered how easy it is to make flour tortillas at home with just a few basic ingredients, and not to be dramatic, but my life will never be the same.
You can make homemade flour tortillas with ingredients that are probably already in your kitchen: All purpose flour, salt, hot water, and vegetable oil. Many recipes like this one from Cooking Classy call for baking powder, but I didn't have it on hand. My tortillas came out just fine without it, so don't stress over it.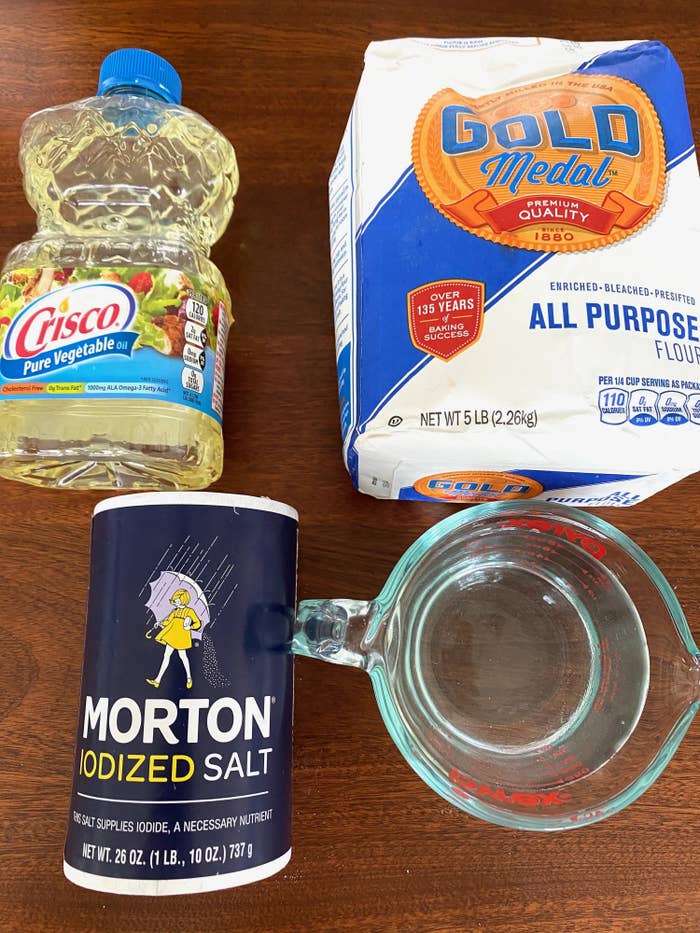 I decided to follow a recipe from Just a Taste because it had great reviews and didn't call for baking powder. The result was delicious — worlds different from the store-bought version — and surprisingly simple. Here's exactly how you can make these babies at home.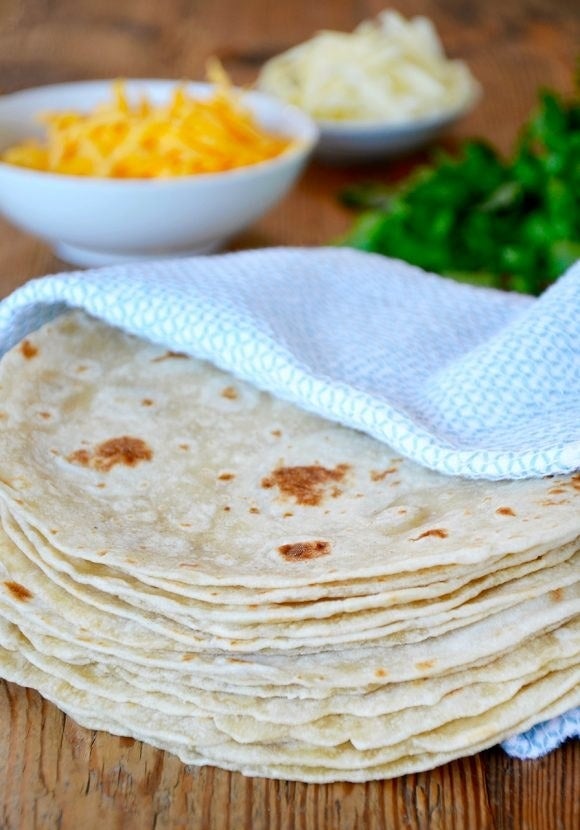 Start by combining the flour and salt in a mixing bowl. Add the hot water (it shouldn't be boiling, but it should be hot to the touch), and vegetable oil. Mix the dough with your hands and roll it into a ball.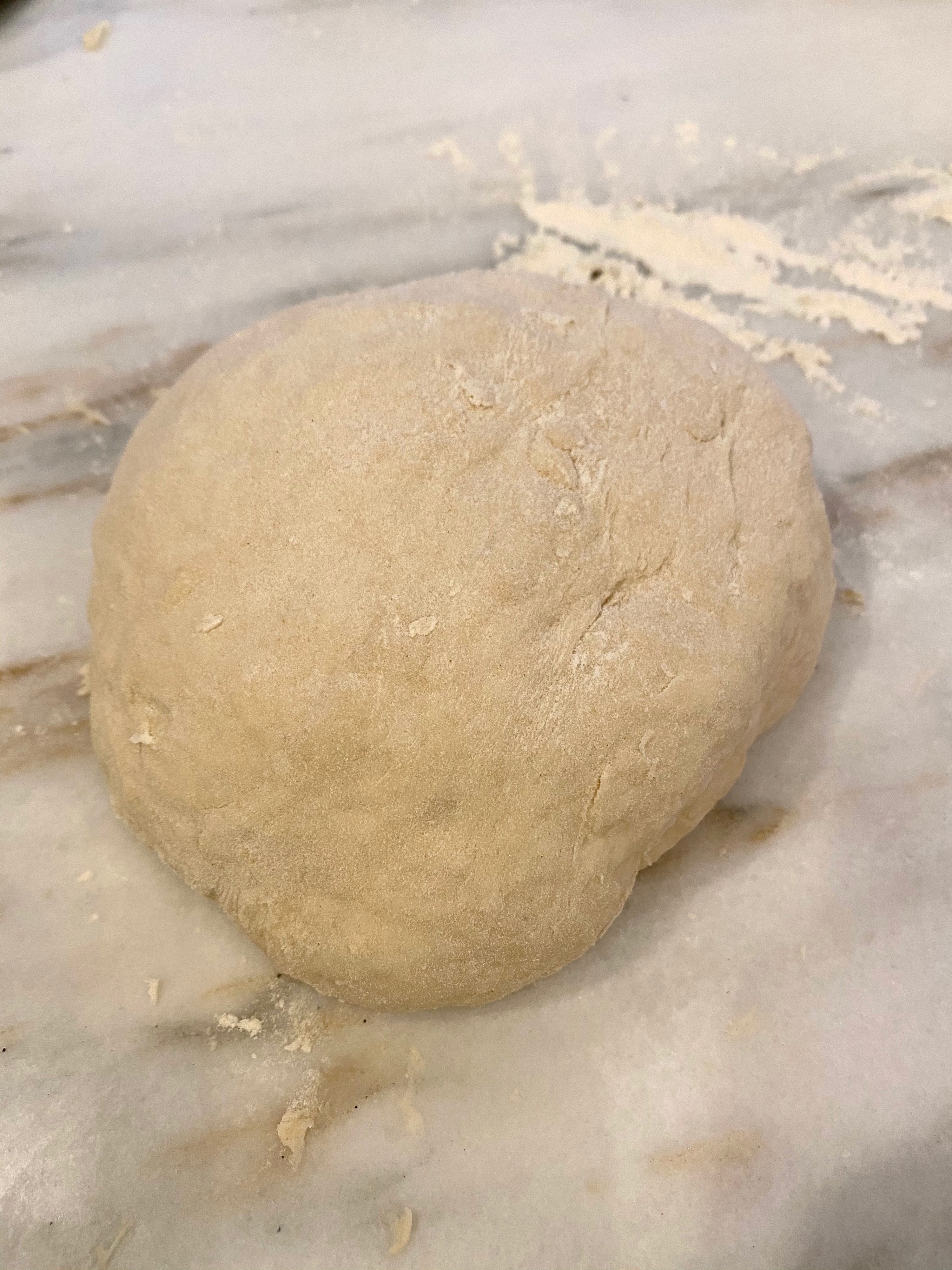 Next, cut the big ball of dough into 12 equally-sized pieces of dough. Using some extra flour so they don't stick to your work surface, shape the small balls of dough into oval-shaped disks.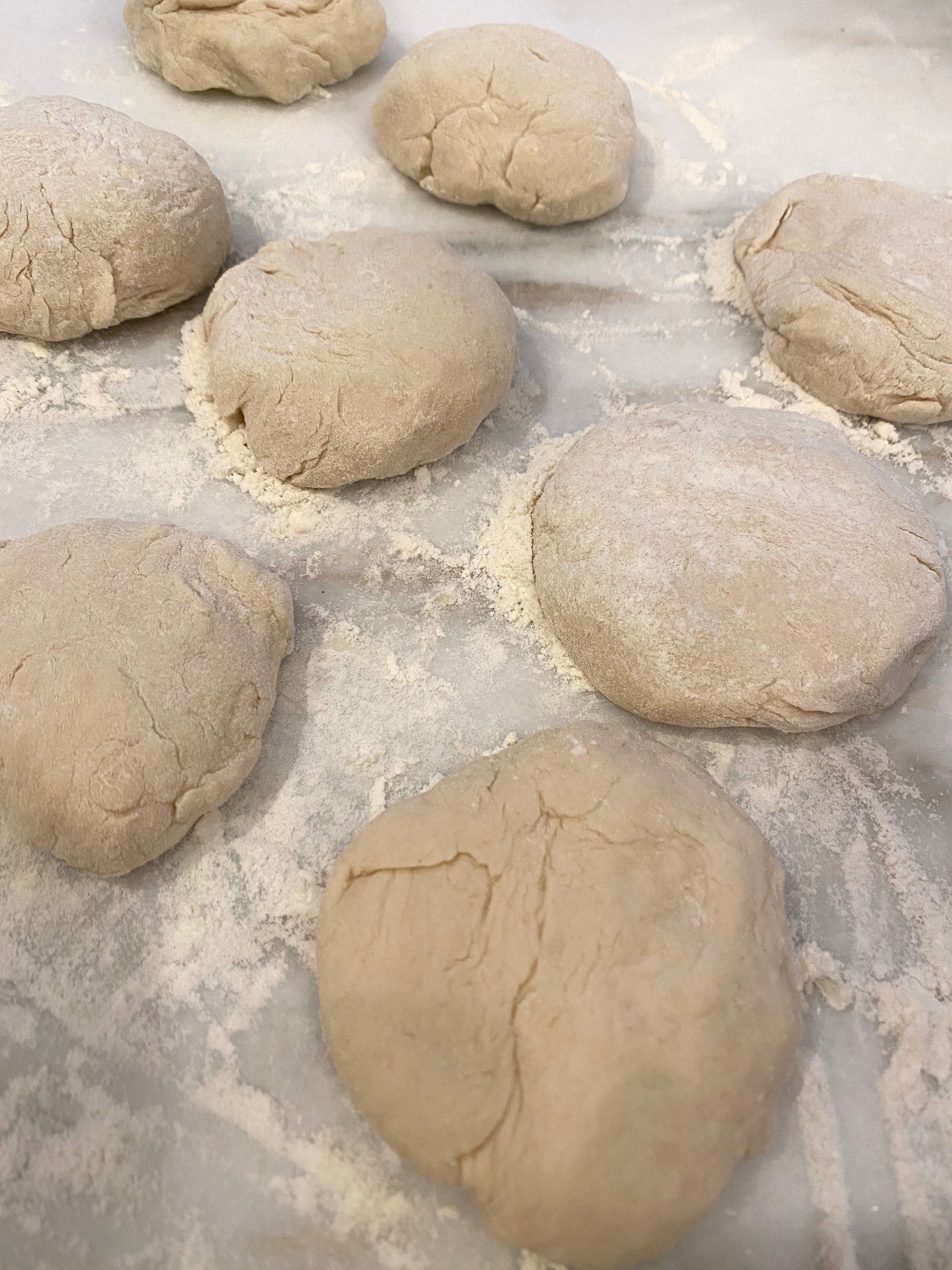 When you're ready to cook, heat a large skillet so it's nice and hot. Now, it's time to roll out your dough. At first, I tried flattening the dough out with a wine bottle because I didn't have a rolling pin.
Next, working one tortilla at a time, cook the dough in a heated skillet. The recipe says to cook each side a minute, but I found my tortillas needed at least two to three minutes per side to properly cook.
Then, top your tortillas with your favorite taco filling! I decided to try cauliflower tinga tacos, a recipe that I found on Food and Wine. If you're looking for a vegetarian meal that even meat-lovers will enjoy, give this one a try.
I'm always a big fan of garnishing my tacos with homemade slaw. This cilantro lime slaw never fails.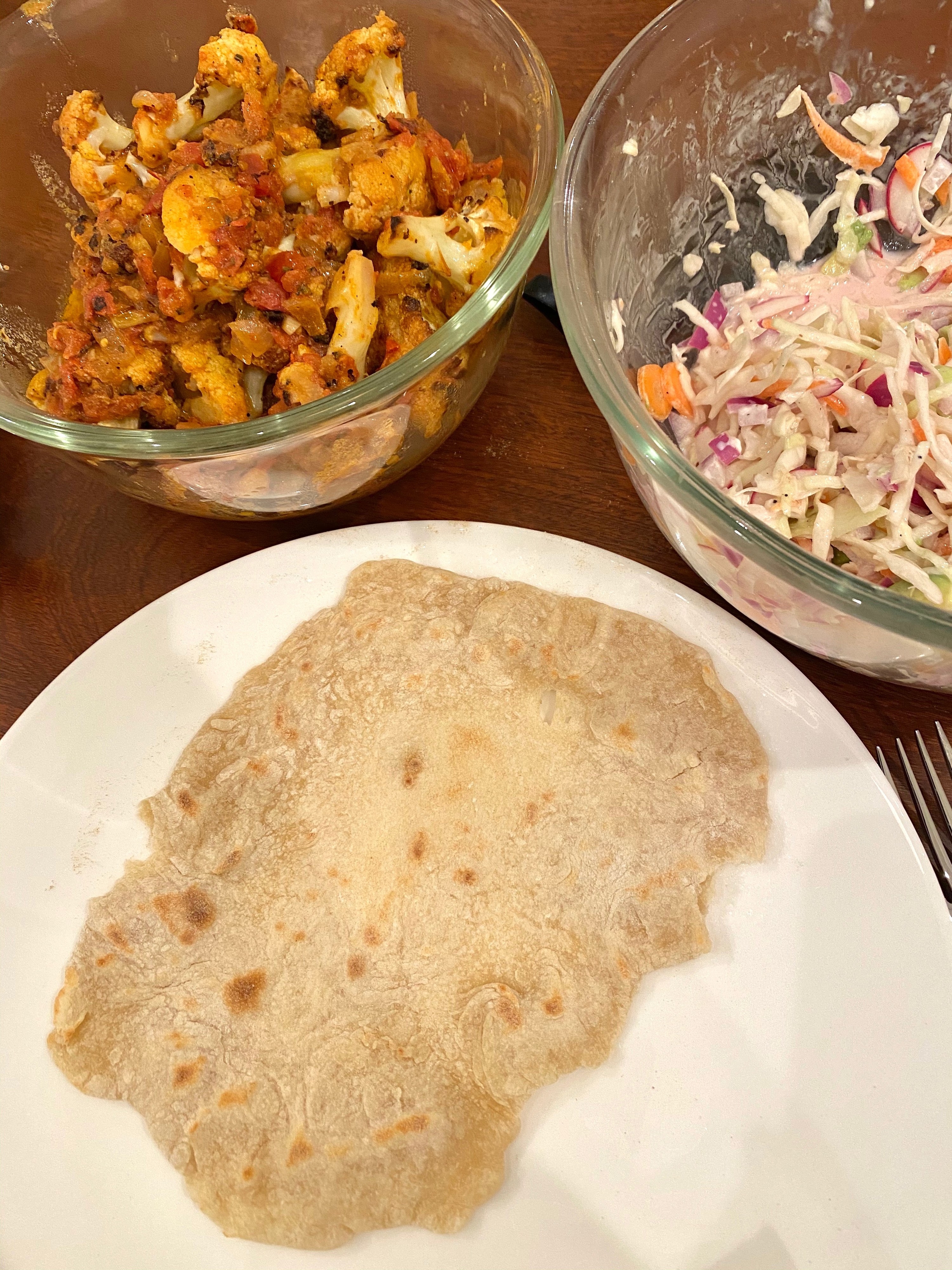 And voilà: You've got homemade tacos made entirely from scratch!
Of course, these flour tortillas can be used for more than just tacos. You can use the leftovers to make chilaquiles for breakfast, shred them and add to chicken tortilla soup, whip up homemade quesadillas, burritos, flautas, or fajitas.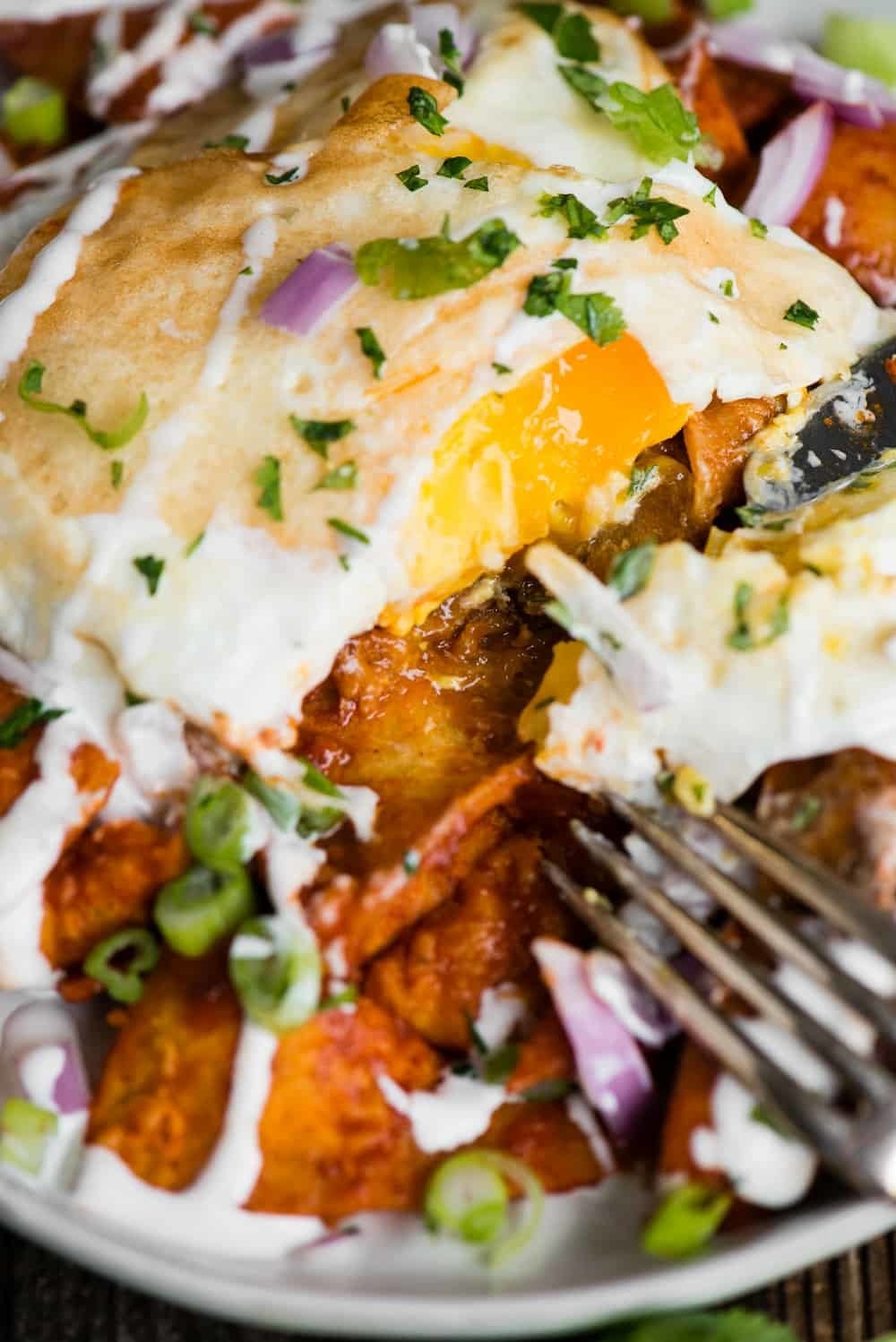 Now go forth and perfect your homemade tortillas, and make sure to pair them with a spicy margarita!