I'm Hannah, and I only like the taste of water when it's really, really cold.
So when I discovered this Yeti Rambler — an insulated bottle that keeps drinks hot or cold for 24 hours — it was a game-changer.
I fill up my Yeti with ice water before I go to bed. In the morning, not only is the water still freezing, but the ice cubes still haven't melted. Seriously.
Same goes for my morning coffee. The coffee that I made and poured at 8 a.m. is still hot midway into my workday.
It's also easy on the eyes—it's sleek, stainless steel, and it comes in a bunch of colors like matte black, grey, and seafoam.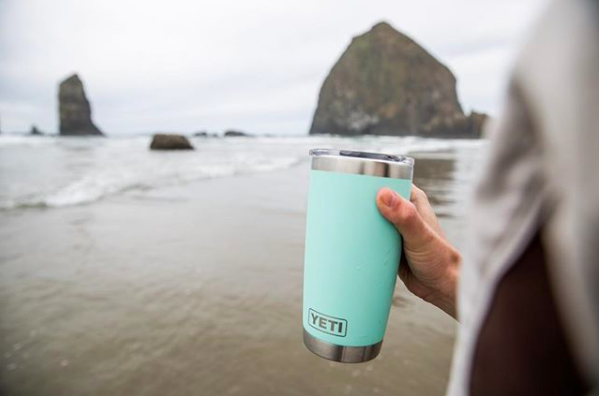 The Yeti basically fits in with any lifestyle. Whether you're a hiker, camper, traveler, boater, or beach bum, you need this water bottle.