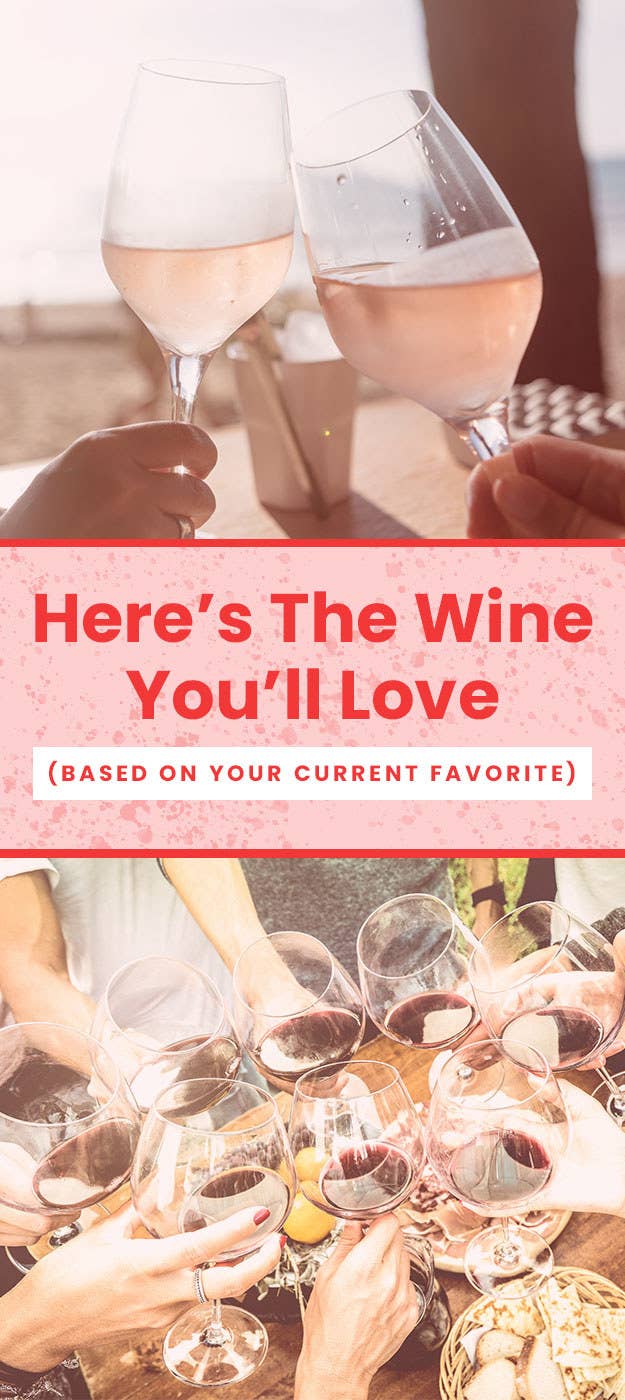 The wine world can be confusing. It's easy to walk into a wine shop or read through a wine list — only to find a bunch of bottles and names you know almost nothing about.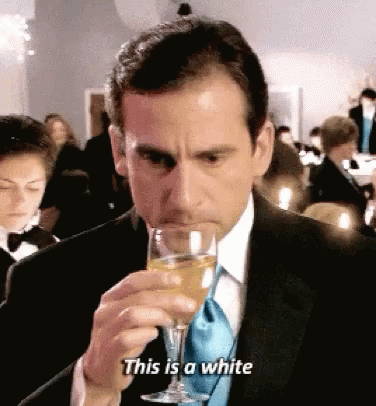 The good news is: Most of us can name at least one popular type of wine that we really like. And from there, it can be pretty easy to branch out and find even more favorites.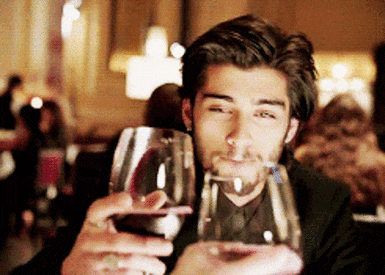 To get started, we talked to two wine experts. They broke down all the most popular varietals — plus their recommendations for similar underrated wines for each. Chances are, if you like one wine, you'll probably also like the other.
Our experts were Bianca Bosker, who wrote the New York Times bestselling book, Cork Dork, about her experience becoming a sommelier. And Arvid Rosengren, wine director at Legacy Records in New York City, and 2016 winner of the Best Sommelier in the World competition.
So whether you're sick of drinking the same old wine or you just want to expand your horizons, here are some ideas for breaking out of a wine rut.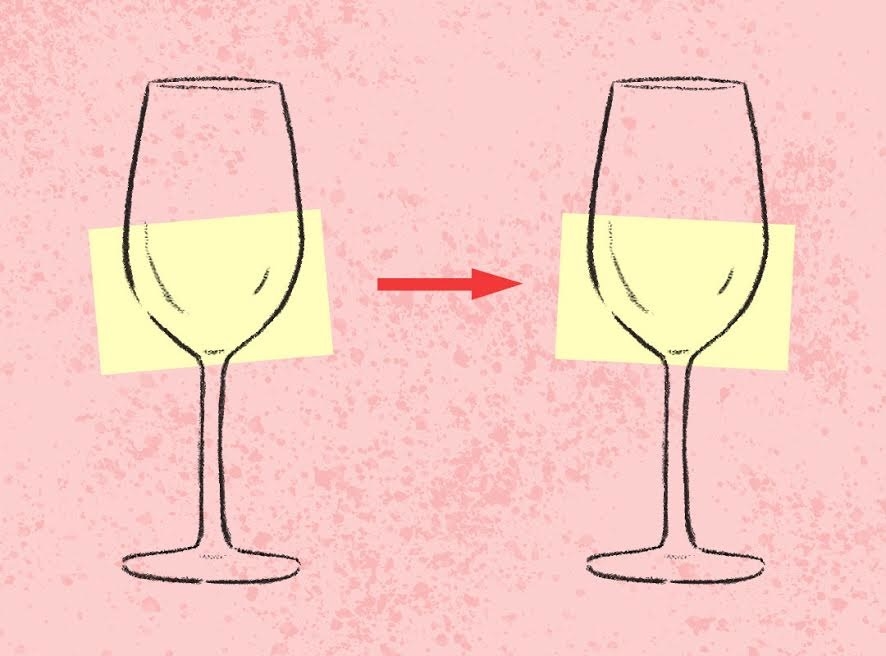 1.
If you like Pinot Grigio, try Assyrtiko.
Zesty, fruity, and dry, Pinot Grigio is one of the easiest drinking wines around. For a similar profile, try the Greek white wine Assyrtiko, which originated in Santorini. It's a perfect mix of briny, spicy, creamy, and citrusy, and each sip will send your taste buds dancing.
Try: Argyros Assyrtiko 2016 ($18) or Domaine Sigalas
Assyrtiko 2016 ($18)
2.
If you like Sauvignon Blanc, try Jacquere.
Jacquere is a grape often used in white wines from France's Savoie region, which is right near the French-Swiss border. These wines "perfectly combine the elegance of the French and the zingy precision of the Swiss," says Bosker. It's a natural fit for people who love a zesty Sauvignon Blanc.
Try: Charles Gonnet Chignin 2016 ($15) or Curtet Jacquère 2016 ($19).
3.
If you like Chardonnay, try Godello.
Chardonnay drinkers will most likely enjoy Godello, says Rosengren. Most of them from Galicia taste slightly creamy, but they still have a mineral quality. A glass of Godello drinks as if someone crossed Chardonnay and Viognier. "It's fresh and zesty, but floral and aromatic," Rosengren adds.
Try: Rafael Palacios Louro do Bolo Godello Valdeorras 2015 ($17) or
Casal Novo Godello 2017 ($16)
4.
If you like Moscato, try Lambrusco.
So, you have a bit of a sweet tooth when it comes to wine? Check out the Italian wine Lambrusco. It's a sparkling red that tastes best when served chilled. While some Lambruscos are dry, they usually have a bit of sweetness to them. Both wines can stand up to foods that are usually hard to pair (think: spicy Szechuan cuisine and barbecue).
Try: Cleto Chiarli Vecchia Modena Premium 2016 ($16) or Medici Ermete Concerto Lambrusco Reggiano ($22)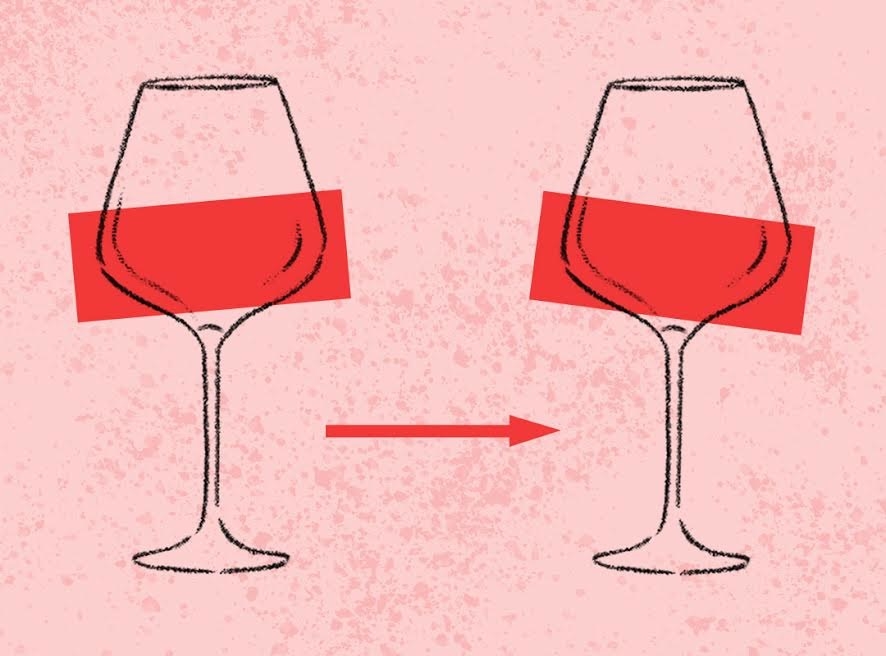 5.
If you like Merlot, try Carménère.
Like Merlot, Carménère was originally planted in the Medoc region of Bordeaux, France. Today, it grows mostly in Chile and is used to make bold, velvety wines with ripe raspberry, plum, and tobacco notes. Sound familiar? That's probably because it sounds like your favorite bottle of Merlot. The best thing about Chilean Carménère is that you can usually find a great bottle without breaking the bank.
Try: William Fevre Chile Espino Carmenère 2015 ($11) or Viña Chocalán Origen Gran Reserva Carmenère 2014 ($17).
6.
If you like Pinot Noir, try Gamay.
Pinot Noir is a light and bright red wine with fresh acidity and low tannins (read: you don't feel sandpaper in your throat after taking a sip). Gamay is a similar wine that grows primarily in Burgundy, in a region called Beaujolais. Not coindidentally, Beaujolais is just south of Burgundy's most famous Pinot Noir growing areas. Light bodied, delicate, and a bit fruity, Gamay is a great alternative for Pinot lovers.
Try: Louis Jadot Beaujolais-Villages Gamay 2014 ($13) or Domaine Lathuiliere Morgon 2014 ($24)
7.
If you like Malbec, try Tannat.
Similar to Malbec — which first grew in Bordeaux — Tannat originated in France but is now primarily grown in South America. (In Uruguay, in particular.) And since Uruguay is still a relatively small wine region, you'll find Tannat at a great price point. Like Malbec, Tannat is structured and robust with smoky, dark fruit notes.
Try Bodega Garzón Reserva Tannat 2015 ($17) or Sierra Trails
Tannat 2016 ($15).
8.
If you like Chianti, try Gattinara.
Chianti is a region in Tuscany, and it also refers to the predominantly-Sangiovese red blend made there. It's fairly light-bodied, teeming with the flavors of red fruit, and tastes a bit tart like sour cherries. For a similar flavor profile, look North to Piedmont, Italy. There, you'll find a red wine called Gattinara. While it's made from Nebbiolo grapes, which are usually dry and high in tannins, Gattinara is crisper, more acidic, and a much lighter drink.
Try: Travaglini Gattinara 2011 ($24) or Vallana Gattinara 2007 ($30)
9.
If you like Cabernet Sauvignon, try Carignan
Carignan is popular in France, Spain, and Italy and is often used in red blends. Look out for Carignan from the south of France, and Roussillon in particular, says Rosengren. "These wines are dark, dense, herbal but mineral and refreshing at the same time," he added, calling them a perfect replacement for Cabernet or Syrah.
Try: Baron de Baussac Vieilles Vigne Carignan 2016 ($11) or Le Roc des Anges Segna de Cor 2015 ($22)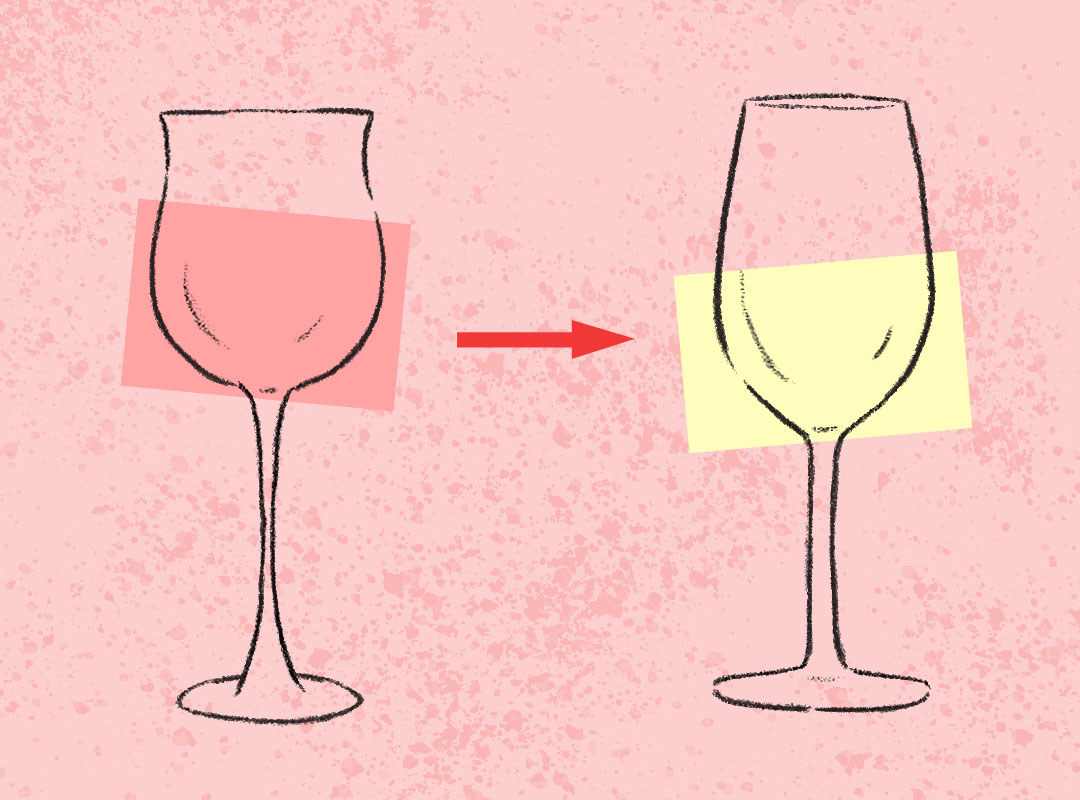 10.
If you like Rosé, try Riesling.
Maybe you like dry rosé or maybe you prefer it slightly sweet. The beauty of Riesling is that it comes in different styles. You can find Rieslings that are refreshing with bracing acidity, and others that are so sweet they make you pucker your lips. For a dry Riesling, look for a bottle that says the word "trocken" or "kabinett."
Try: Charles Smith Kung Fu Girl Riesling 2017 ($12) or Schloss Gobelsburg Riesling Kamptal 2016 ($25)