I'm Hannah, and like you, I've been doing much more cooking lately. Between restaurants closing their doors and trying to practice social distancing, cooking has become one of my favorite ways to spend my time.
But let me fill you in on a secret. There's one ingredient that makes even my most average home cooking taste amazing, and it's this TRUFF truffle-infused hot sauce ($22+).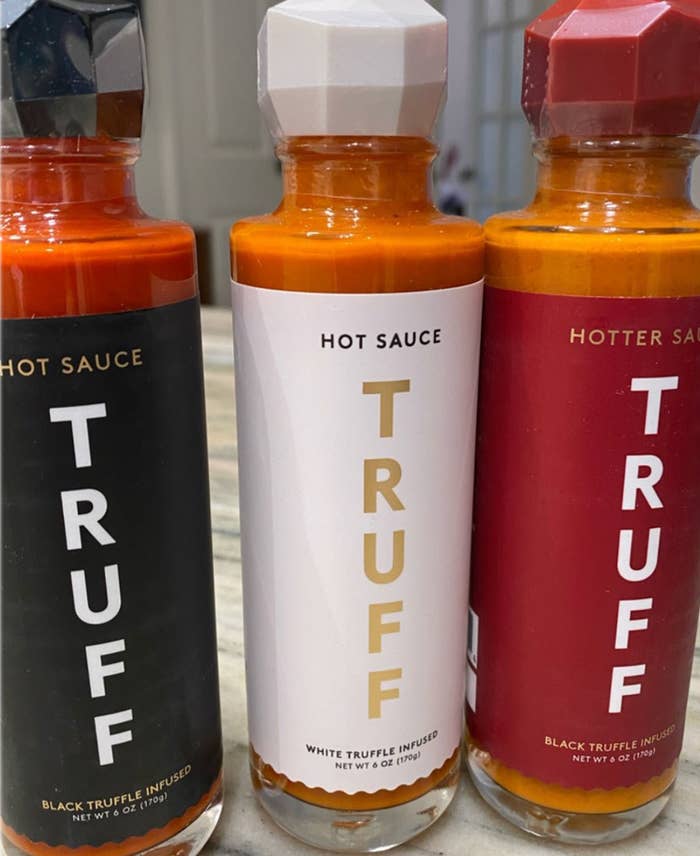 There are three kids of TRUFF hot sauces: the classic black truffle sauce ($22), a "hotter" sauce ($22), and the crown jewel, the creme de la creme, a white truffle hot sauce ($35).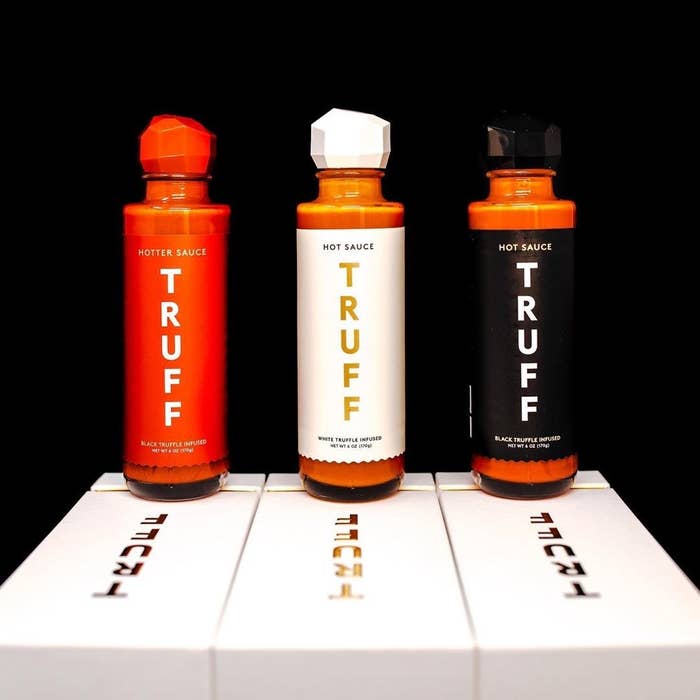 And here's the thing: I've tried plenty of truffle-infused hot sauces, olive oils, and what-nots in the past, but they often taste overpowering or low-quality. TRUFF hot sauces are the perfect balance of decadent truffle, heat, spice, and a tiny bit of sweetness.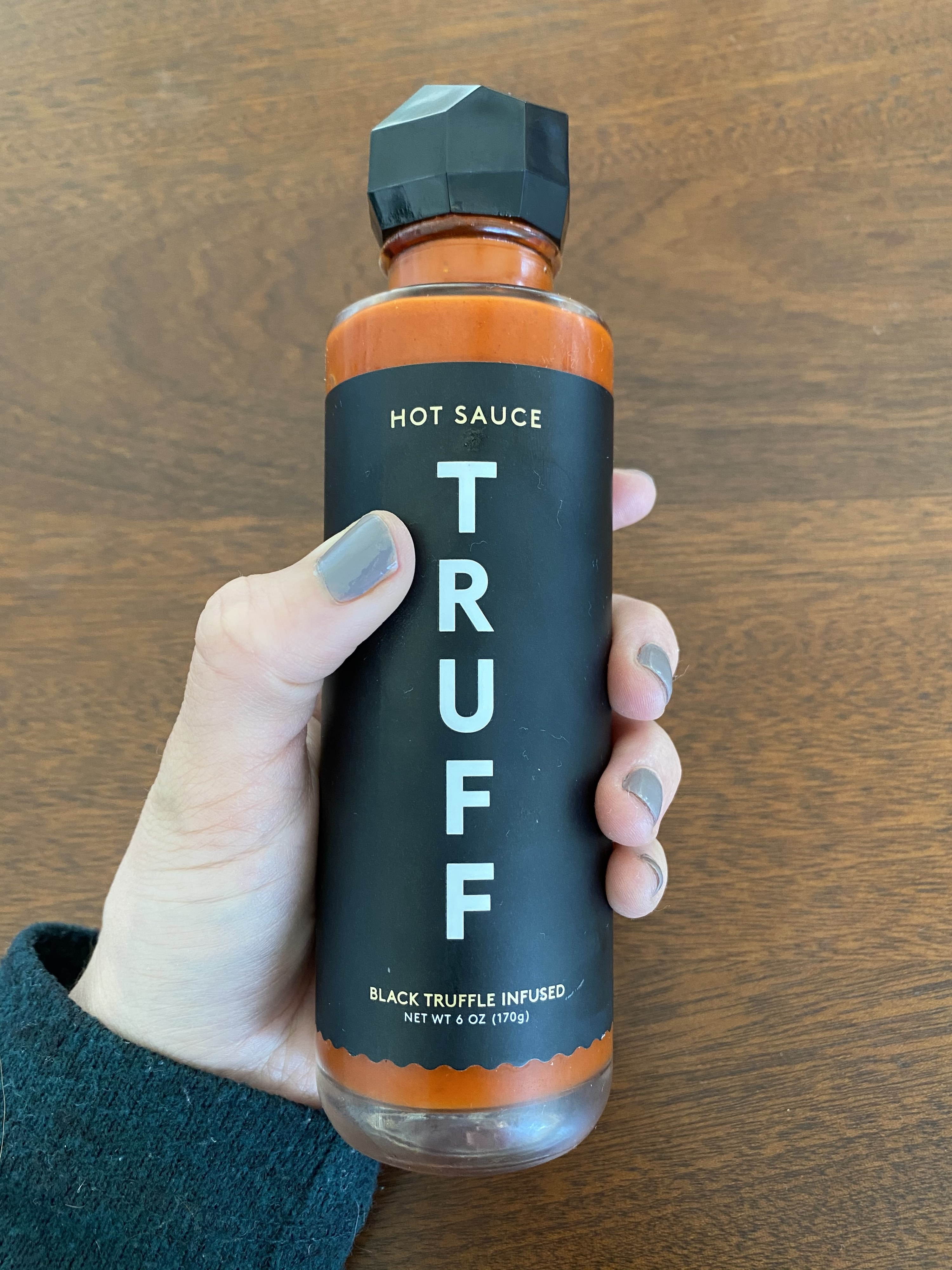 Now I'm completely and most likely irrevocably hooked to this liquid gold. I slather it on pretty much everything savory from eggs and tacos to sandwiches and fried rice.
Even if my cooking tastes mediocre at best, a drizzle of TRUFF hot sauce makes it taste almost restaurant quality and so full of flavor.
If you're looking for a way to add flavor to your home cooking or turn basic meals into pure extravagance, you should probably invest in a bottle of TRUFF.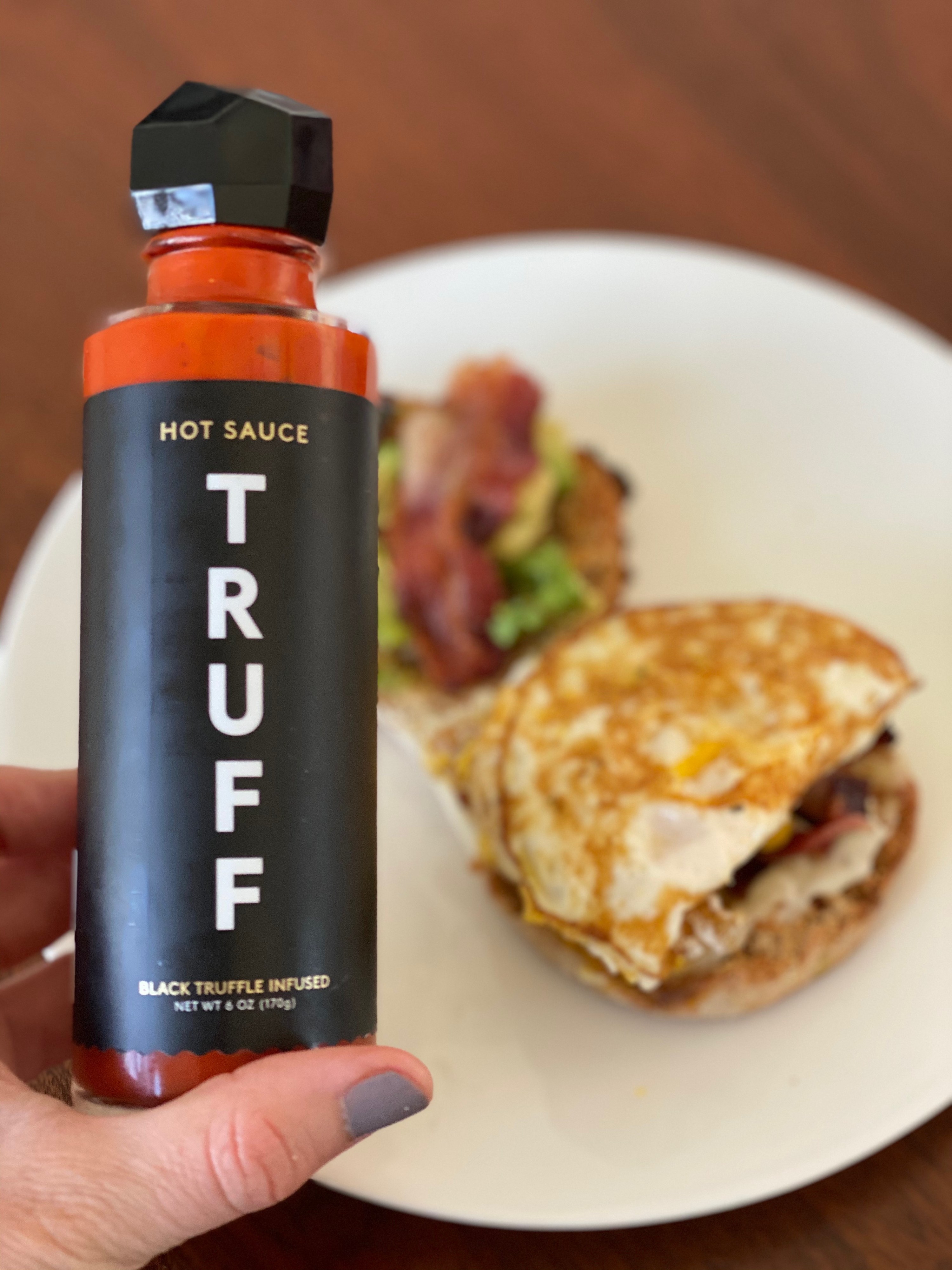 *Me, every time I sit down for a meal with my TRUFF*