If you know me, you know I'm kind of obsessed with Trader Joe's.
I've written before about some of my favorite three-ingredient TJ's meals, but I wanted to share the most recent ones I've been making for fall. Here are a handful of three-ingredient Trader Joe's dinners for when you want something easy, fast, and delicious.

Frozen Vegetables + Miso Ginger Broth + Frozen Potstickers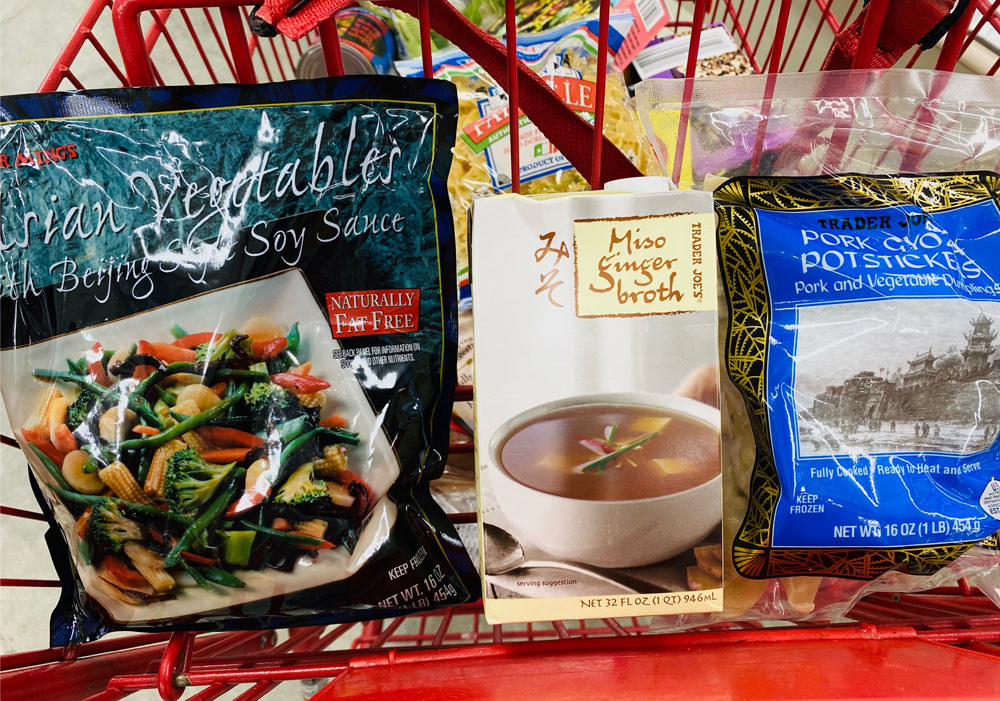 Cauliflower Gnocchi + Broccoli (fresh or frozen) + Autumnal Harvest Pasta Sauce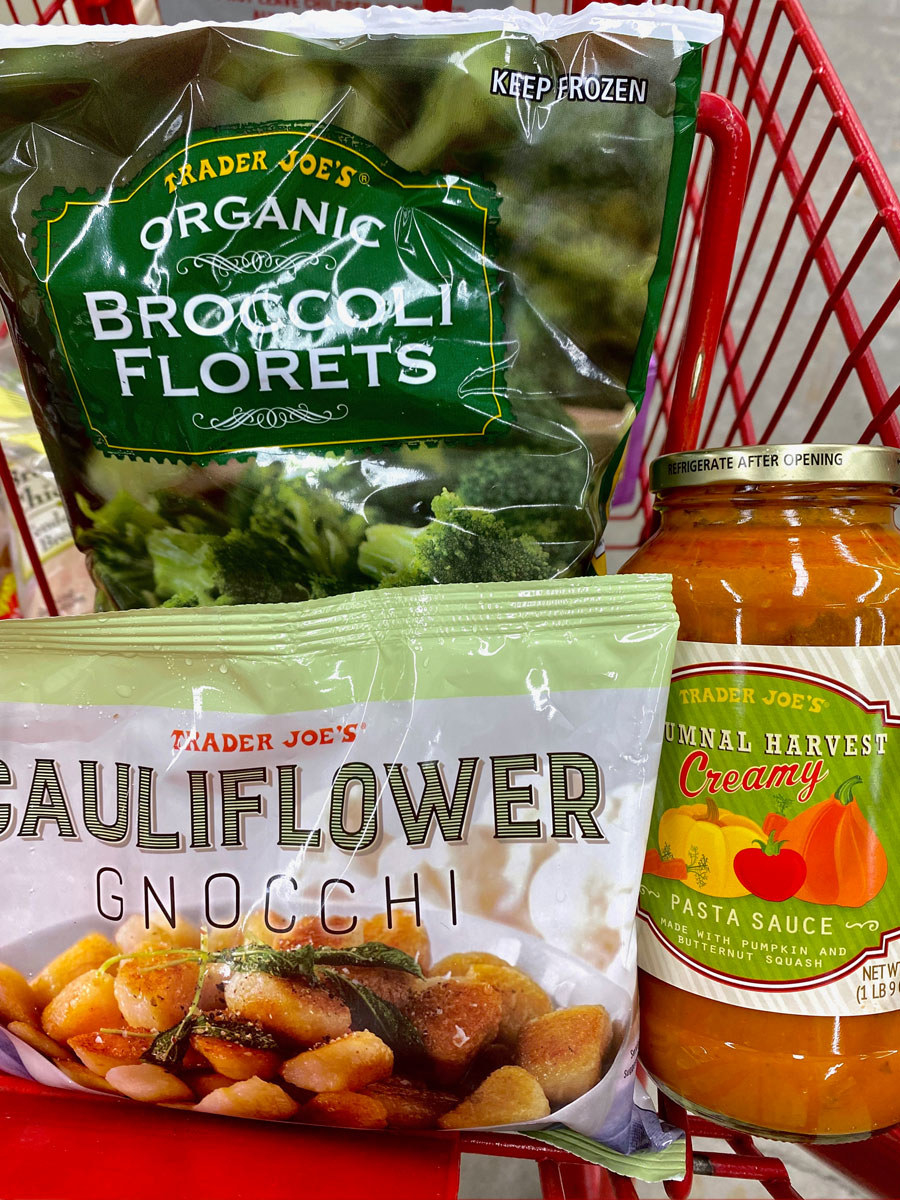 Frozen Chicken Strips + Shredded Cabbage with Carrots + Peanut Udon Noodle Salad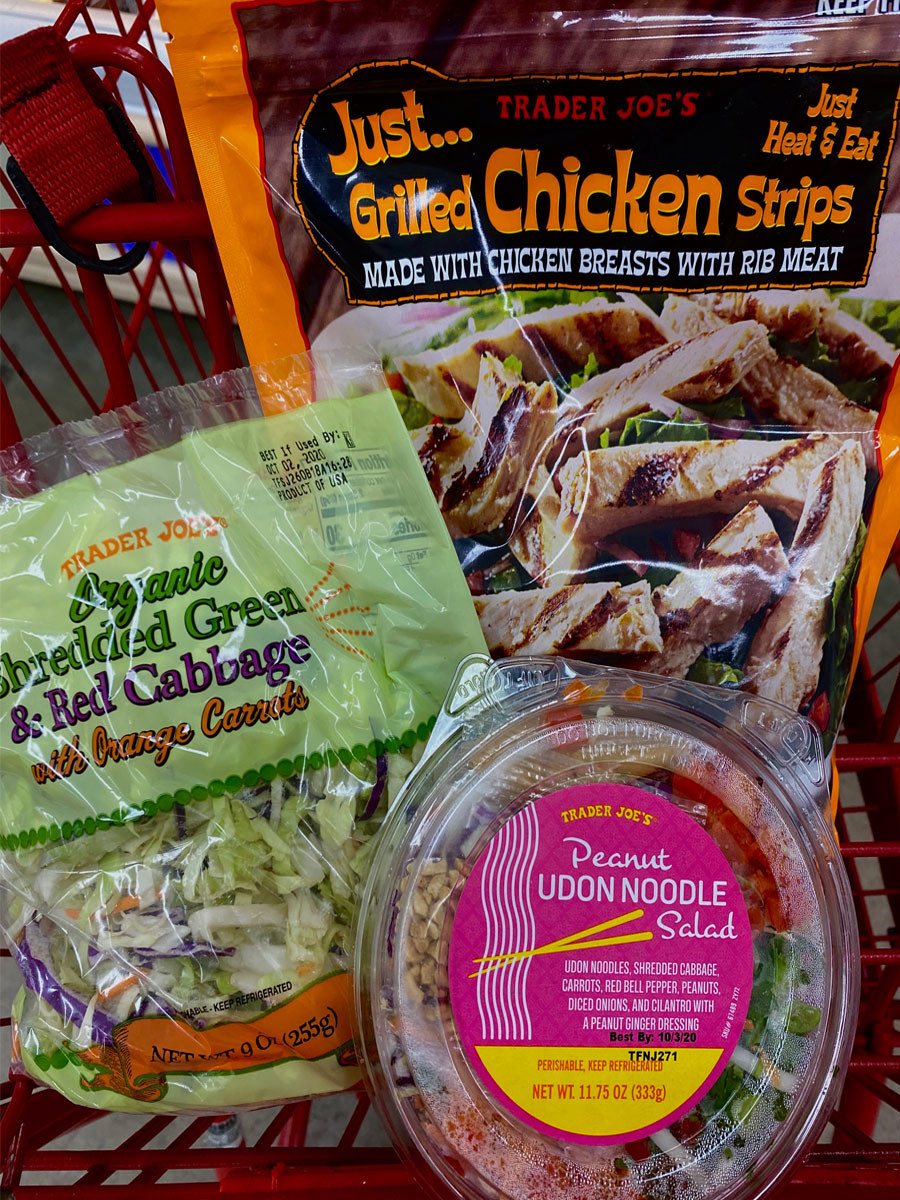 Pita Bread + Shawarma Chicken Thighs + Mediterranean Hummus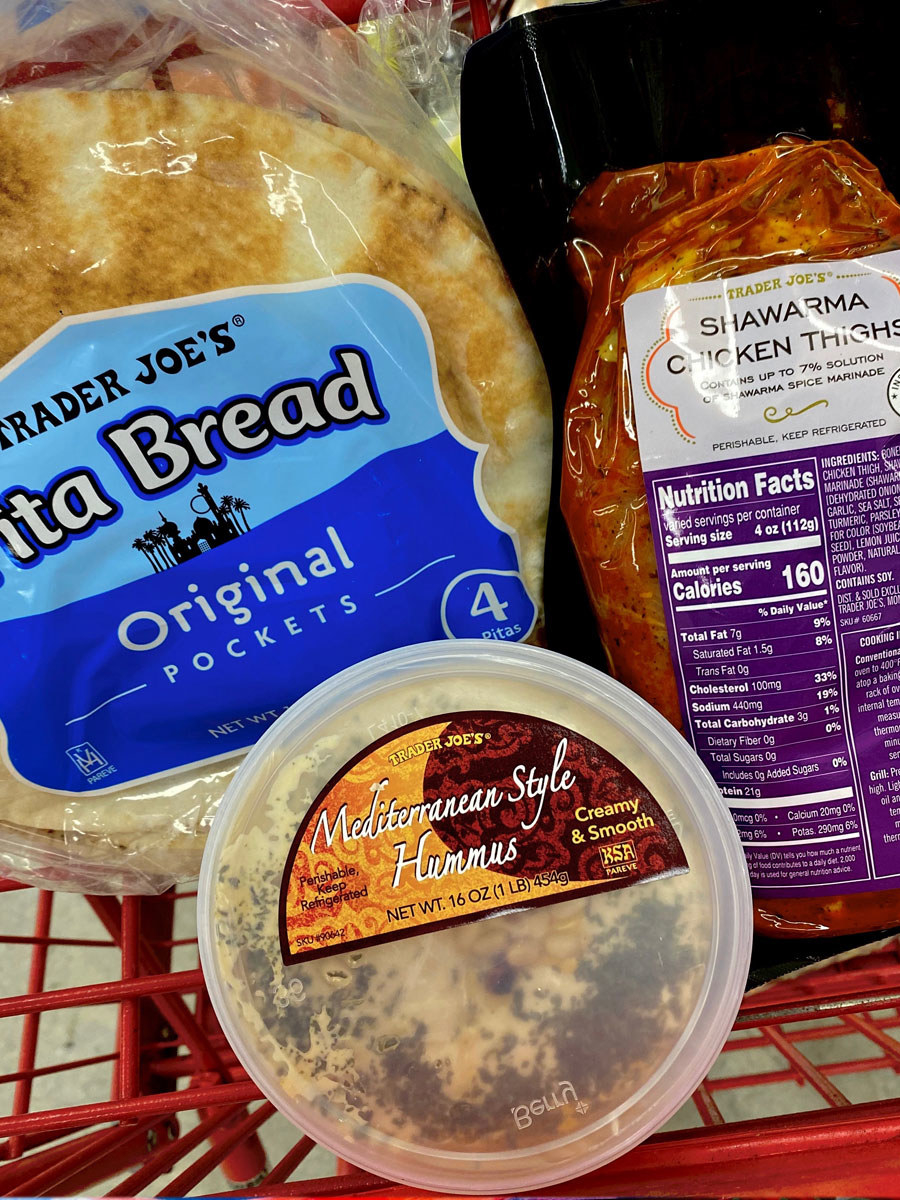 Pasta (like farfalle) + Sausage (like spicy Italian chicken) + Frozen Spinach Artichoke Dip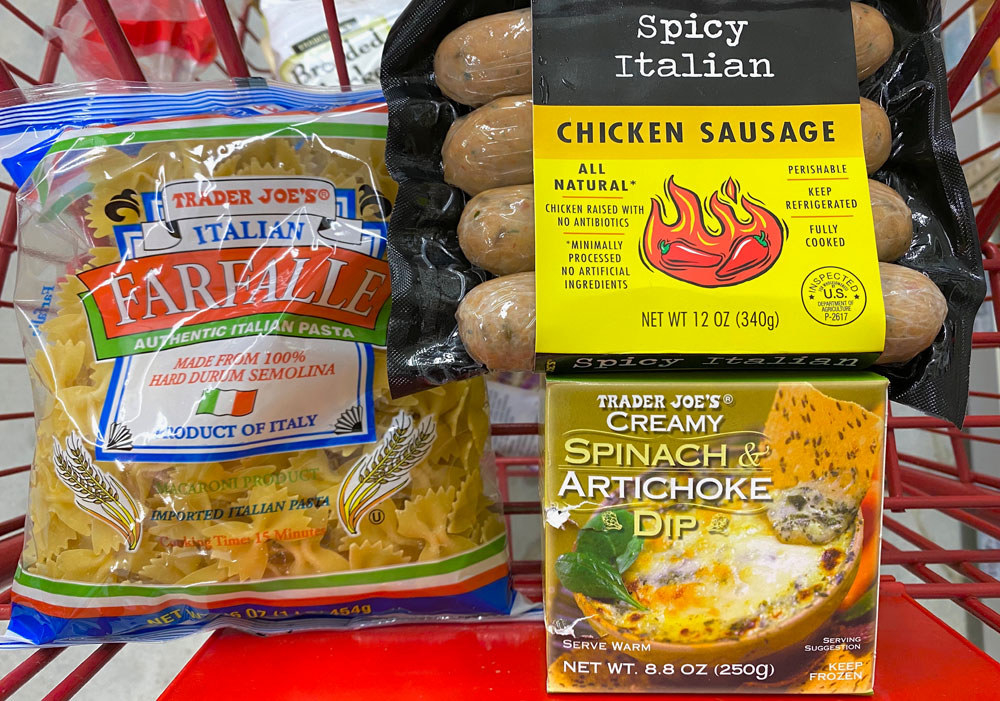 Asian-Style Vegetable Stir-fry + Rice + Spicy Pumpkin Curry Simmer Sauce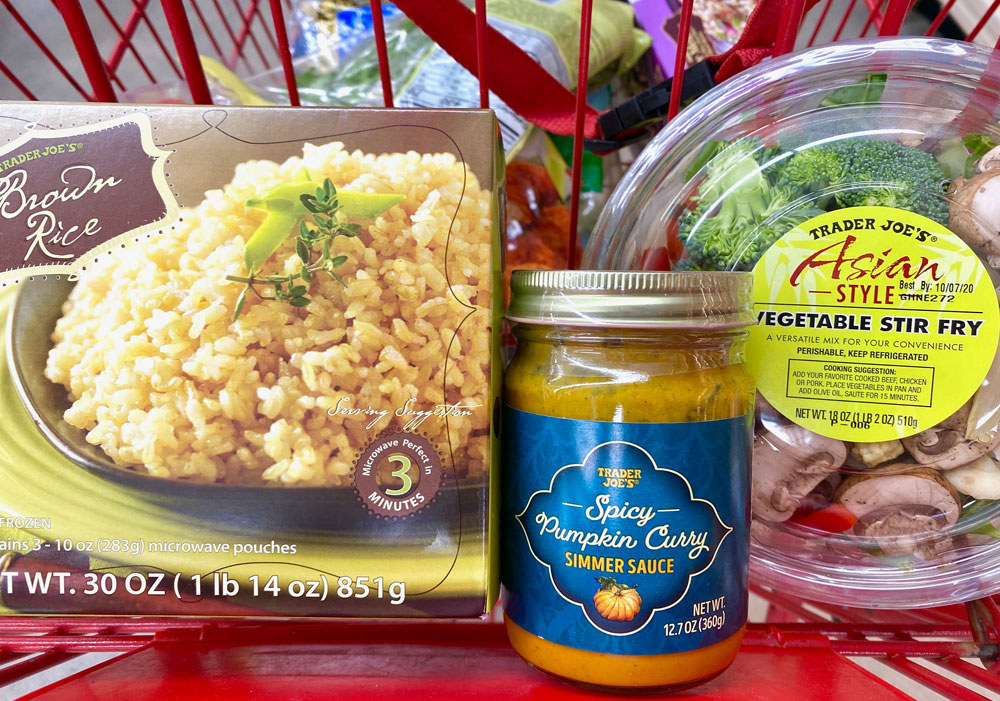 Aloha Rolls + Pulled Pork + Coleslaw Kit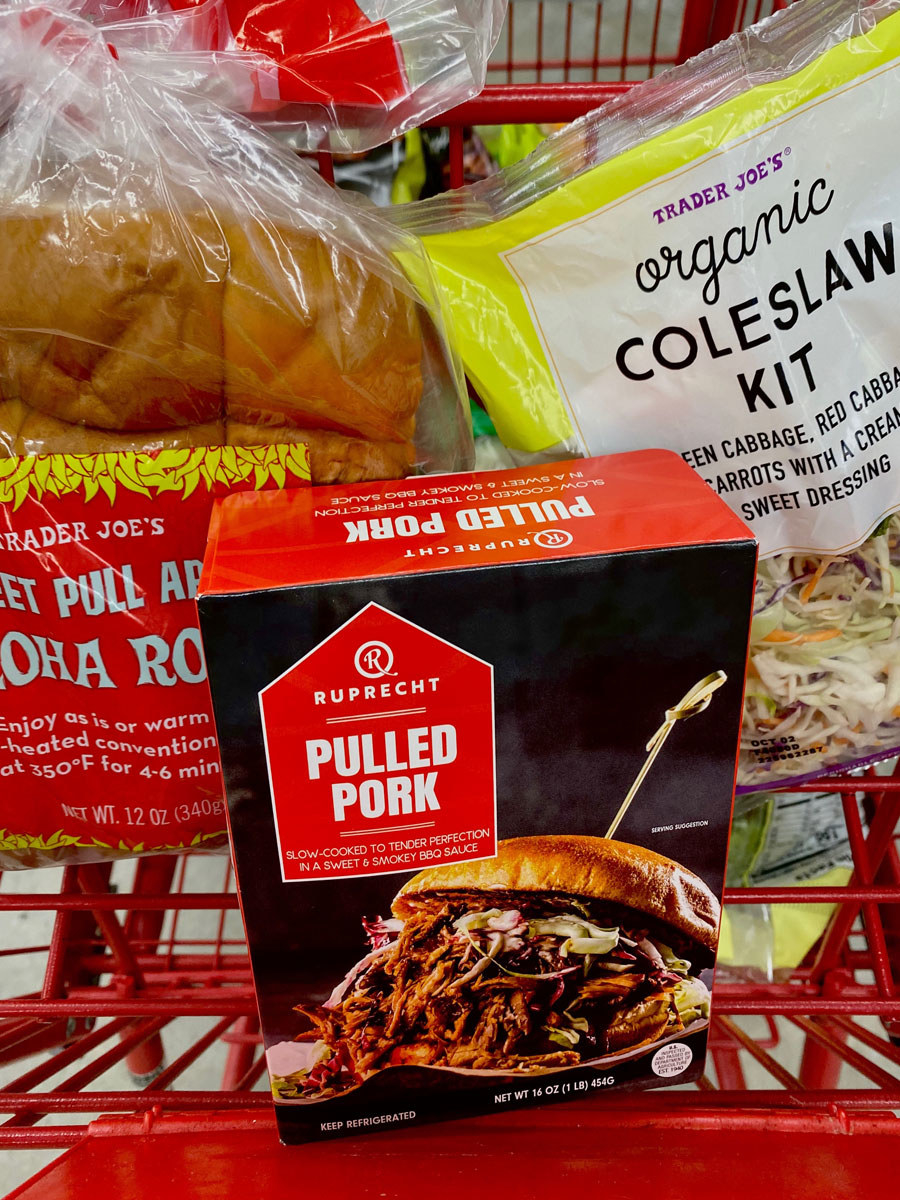 Frozen Shrimp + Lemony Arugula Basil Salad + Mexican-Style Roasted Corn with Cotija Cheese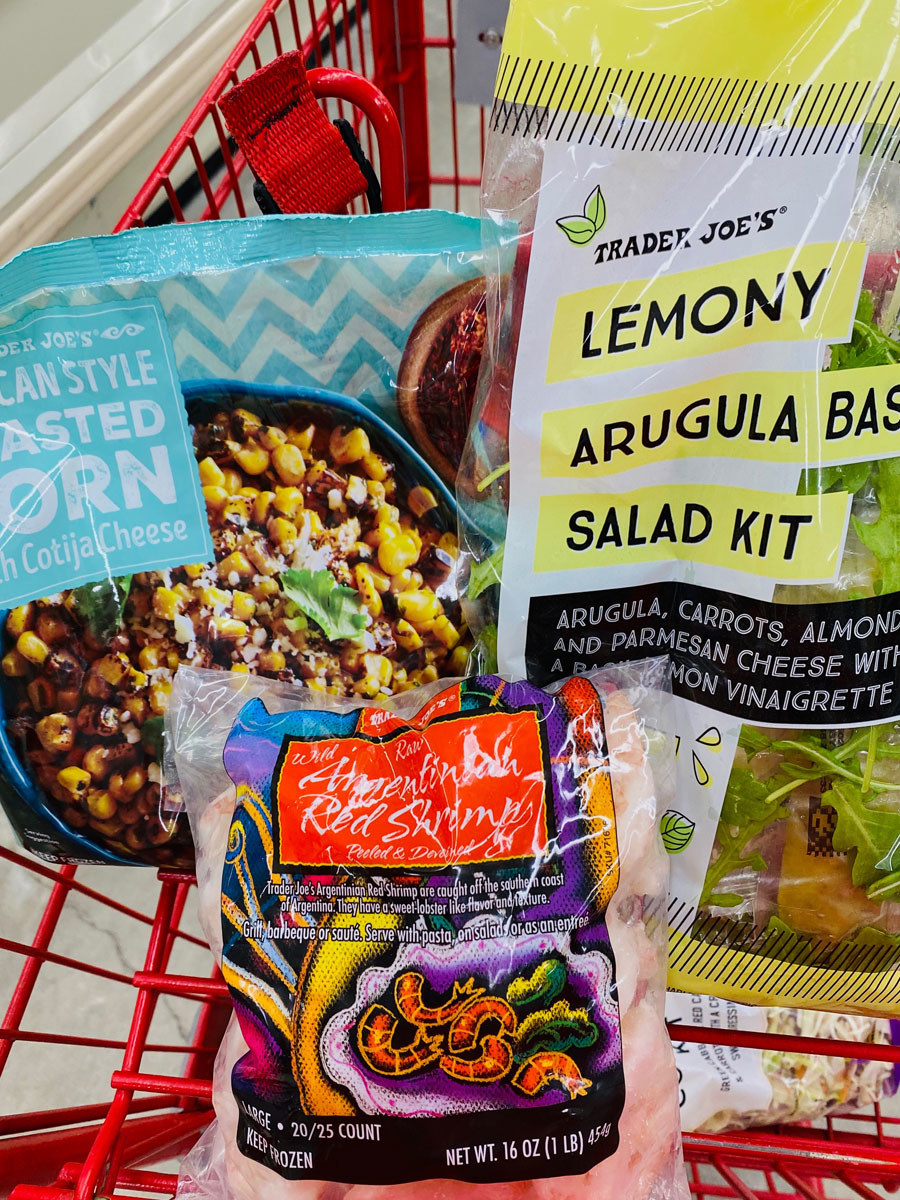 Scallops (fresh or frozen) + Frozen Mushroom Risotto + Shredded Brussels Sprouts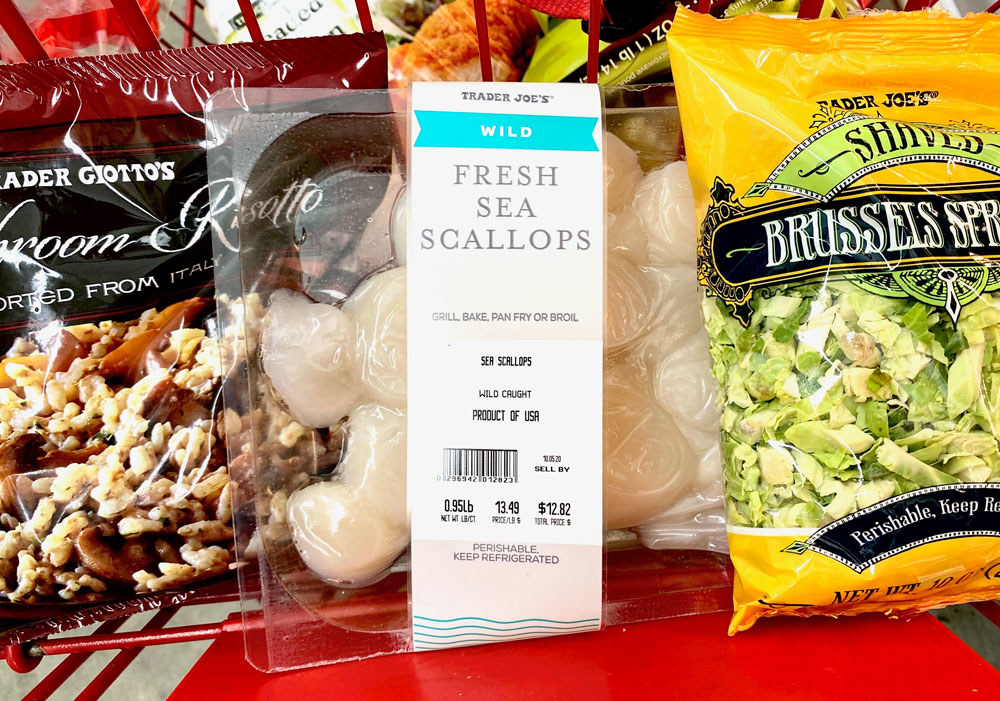 Buffalo Ranch Salad Kit + Breaded Chicken Tenderloin Breasts + Buffalo Chicken Dip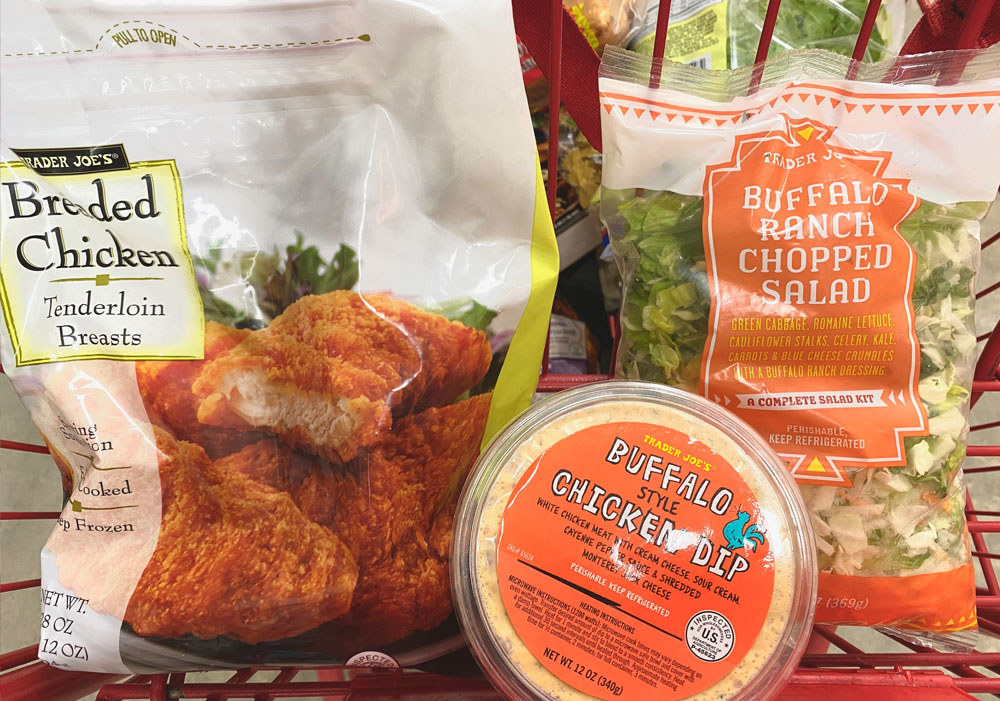 Rice + Cuban-Style Black Beans + Chicken Asada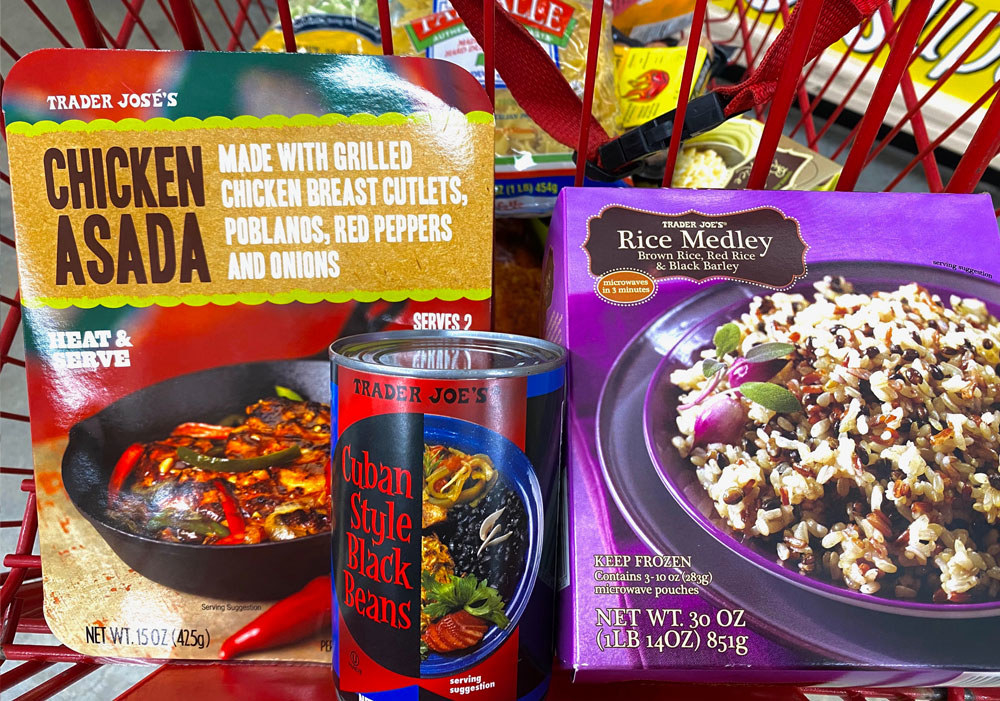 Tortillas + Battered Fish Nuggets + Southwestern Salad Kit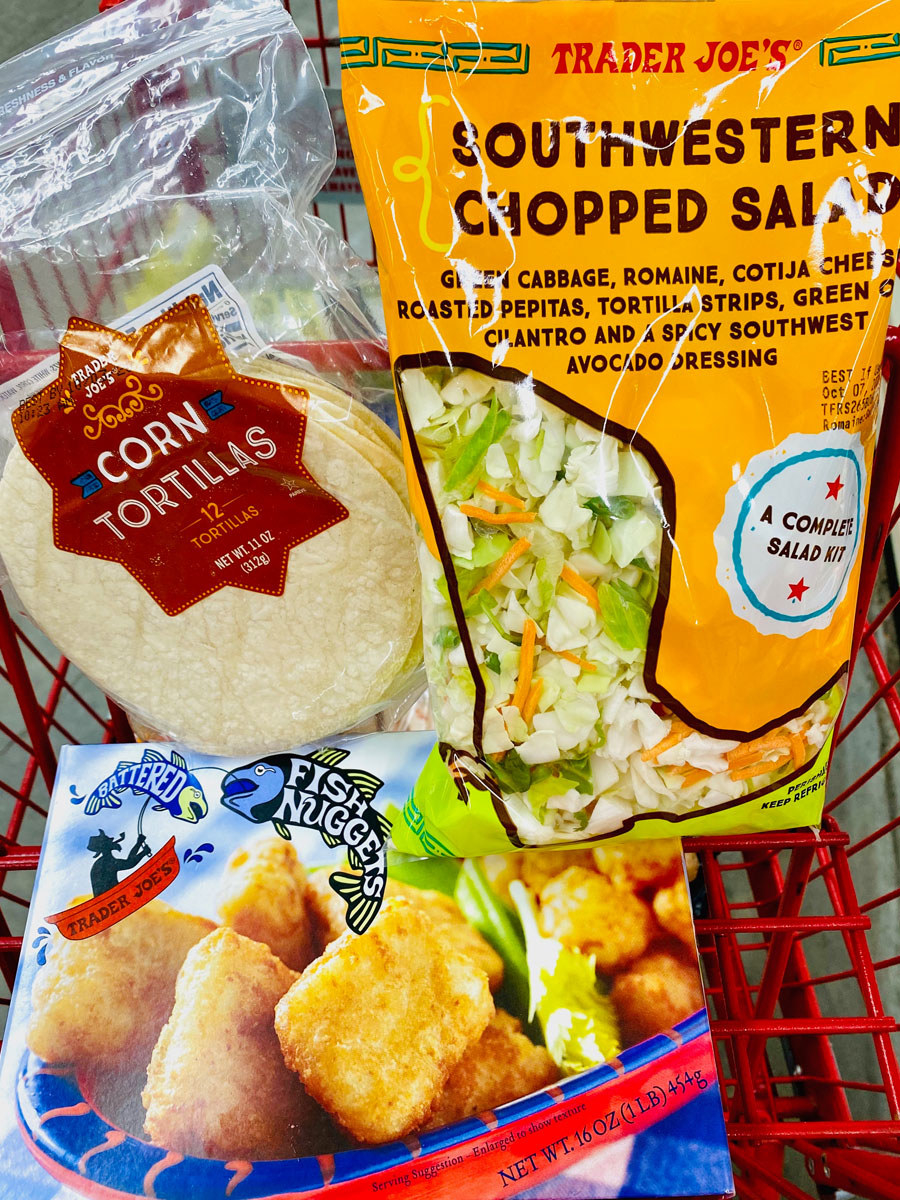 1.
What are your favorite easy dinners from Trader Joe's that only need a few ingredients? Share in the comments!