Even if you've never tried Beyond Meat or the Impossible Burger's plant-based patties, chances are you've heard about these vegan meat alternatives than even carnivores are falling for.
So this morning when I was doing my weekly grocery shopping at Trader Joe's, I was stunned when I spotted plant-based protein patties on the shelf in the refrigerator section.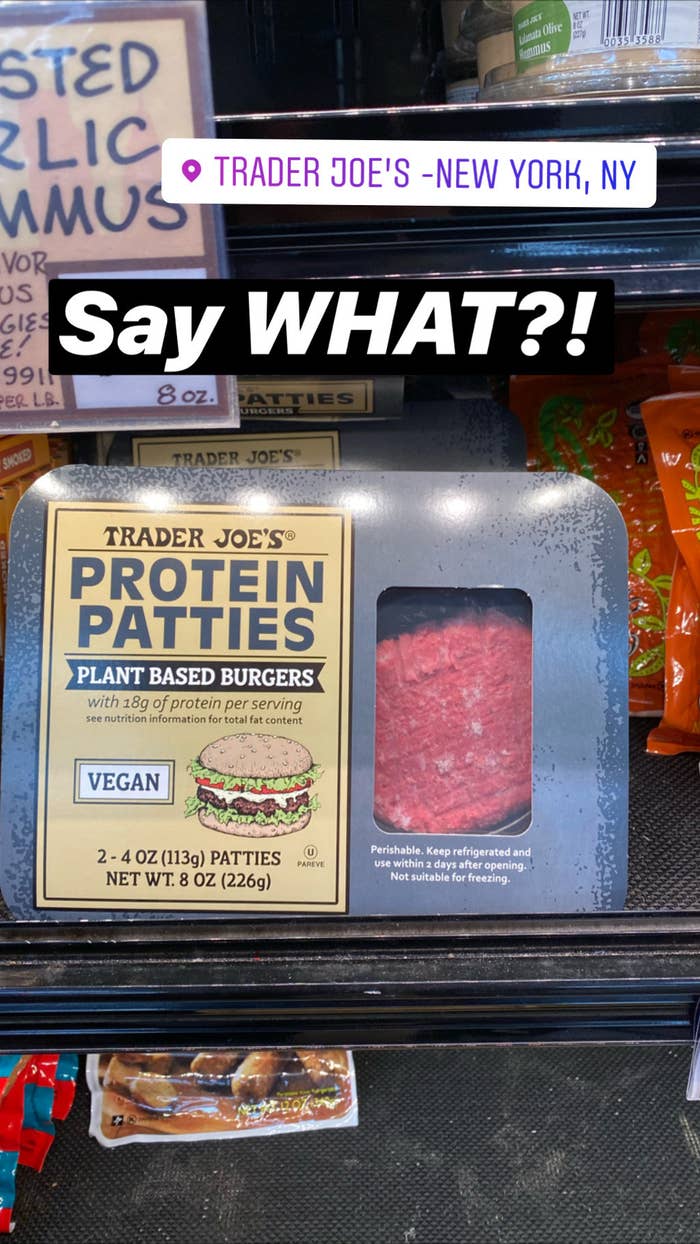 Upon checking out, I learned a pack of two patties is sold for $4.49, which is cheaper than Beyond Meat and Impossible Burger.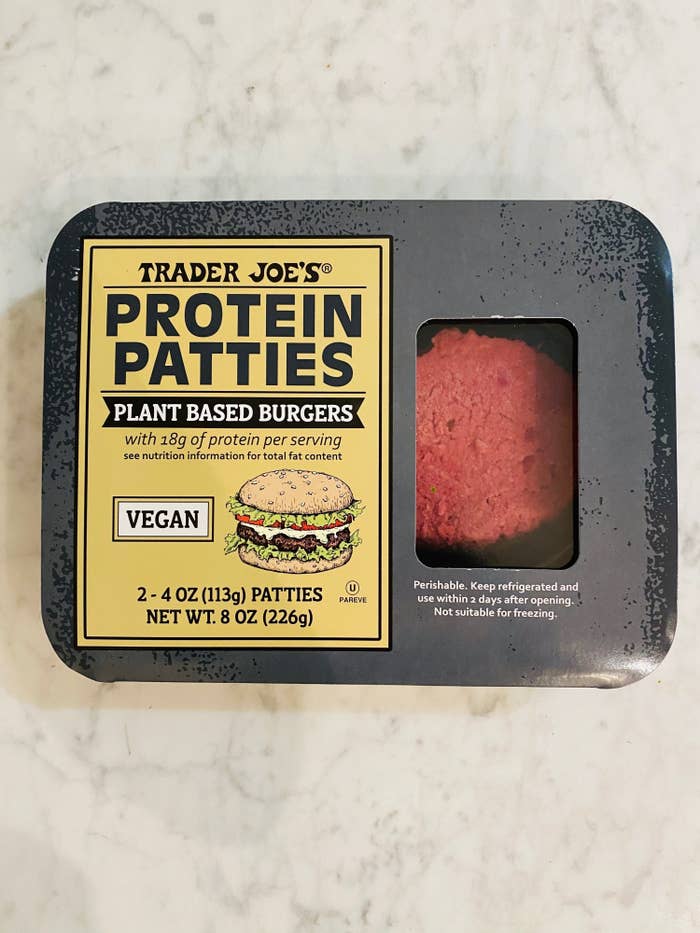 My first impression was that the protein patties look a whole lot like raw meat.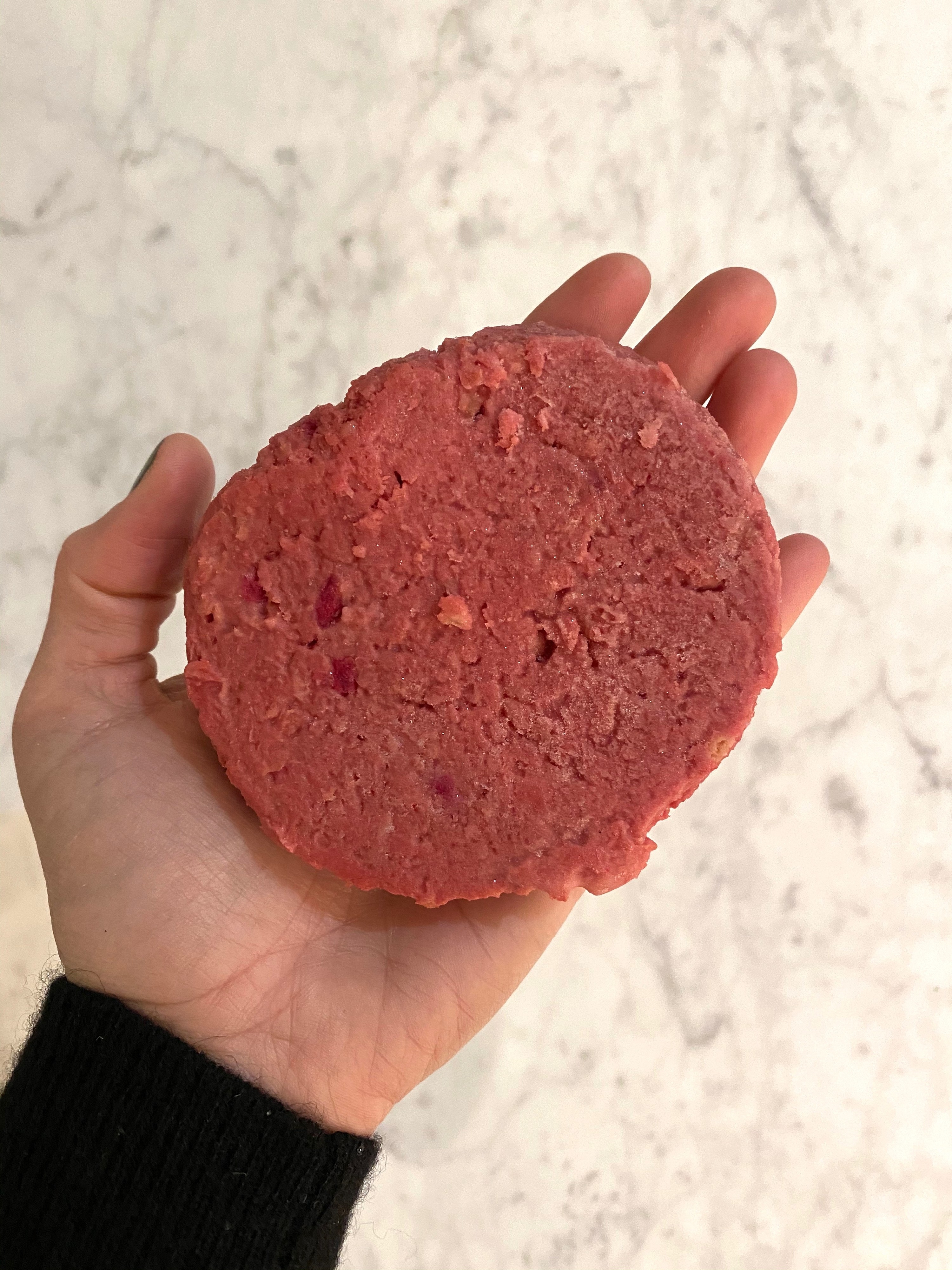 I followed the package directions and cooked them on the stove over medium heat for 3-4 minutes on each side. Whereas the Beyond Meat patties begin to brown as they cooked, the Trader Joe's version doesn't look as similar to real meat.
In fact, even when the patties were cooked through, they still resembled raw meat, which some people might find unappetizing. But I just reminded myself that the red "raw" color is from the beets and fruit coloring used to make the patties.
Now for the important question: How does the Trader Joe's protein patty taste, and how does it stack up to the competition?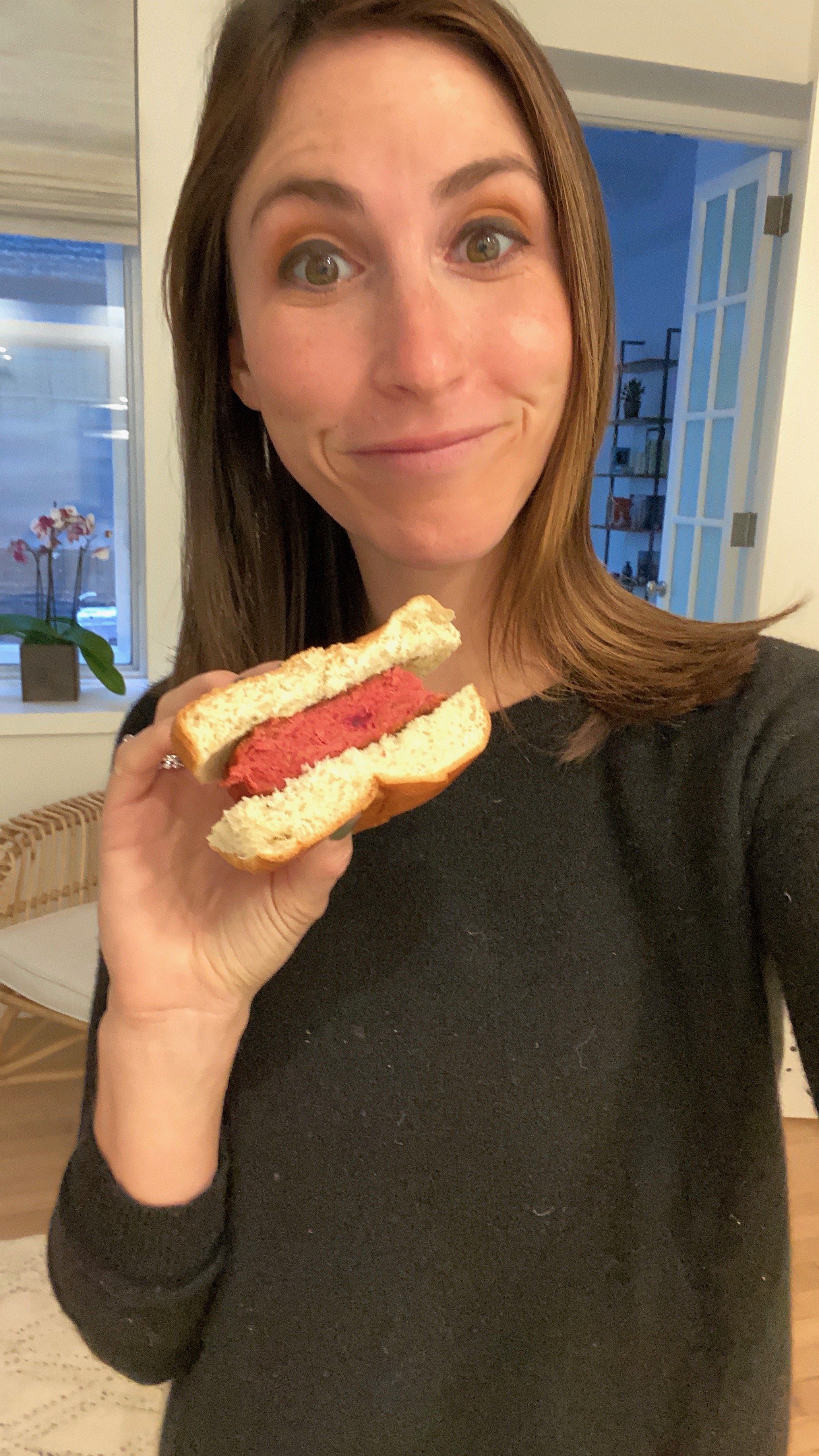 The texture of the Trader Joe's patty was very similar to real meat, but the taste wasn't quite as convincing as the Beyond Meat version. It tasted a bit smoky and didn't have that exact same fatty, umami taste you expect from a real burger.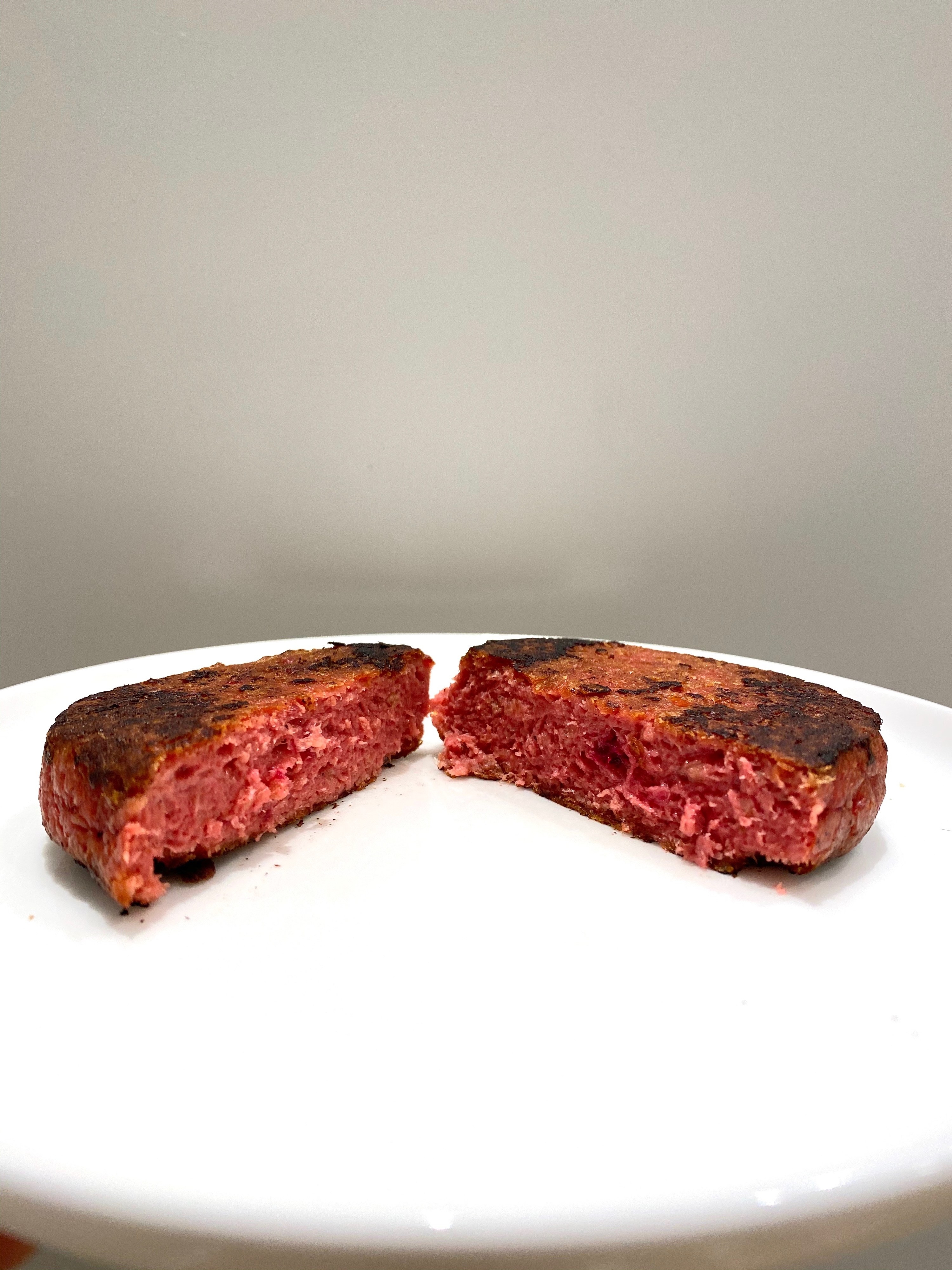 That being said, I really enjoyed the T.J,'s protein patty. It's flavorful and satisfying to sink your teeth into. It tastes similar enough to meat that it's a great option for anyone trying to cut back on meat. It's also perfect for vegetarian/vegan eaters who are looking for a tasty plant-based source of protein. And at just $4.49 for two patties, they're super affordable.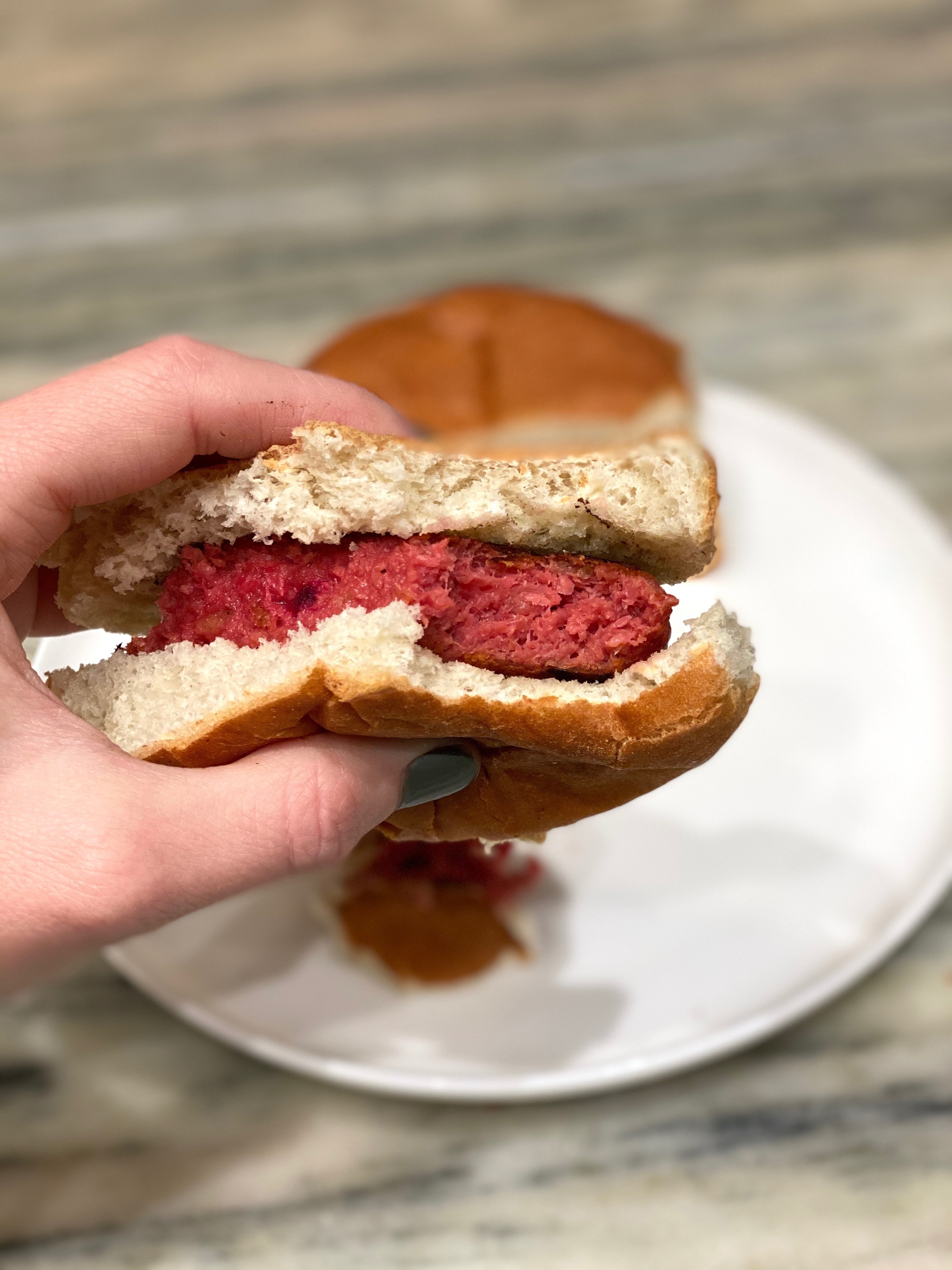 In terms of ingredients, the Trader Joe's and Beyond Meat patties seem fairly similar. Both contain a blend of pea protein, sunflower oil for fat, and beets and fruit juice for color. The Trader Joe's patties seem to contain fewer ingredients than the Beyond Meat version. You can see the full Beyond Meat ingredient list here.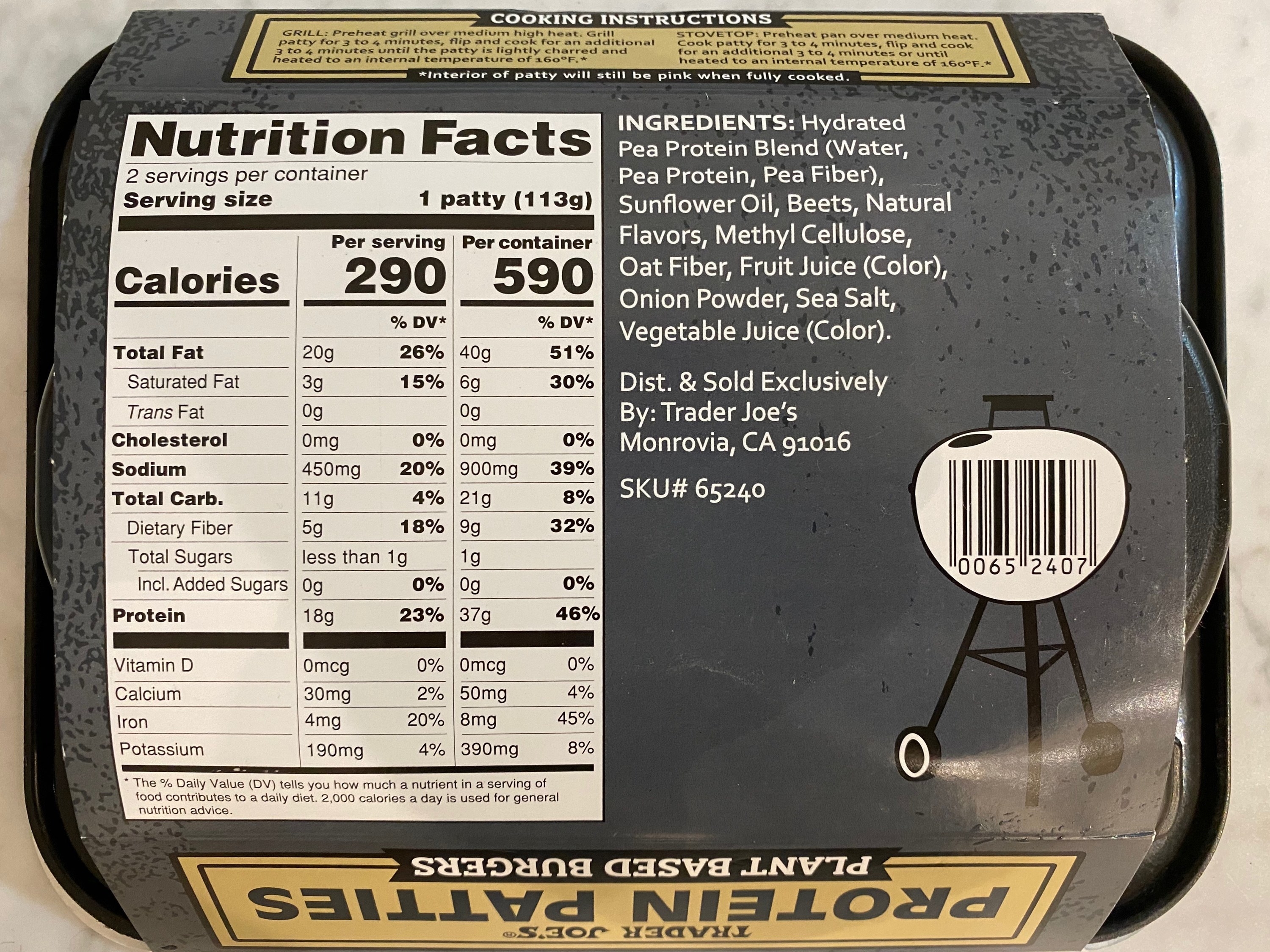 TL;DR: If you're even curious about plant-based meat alternatives, these Trader Joe's protein patties are well worth a try. The raw-looking appearance might be a turn-off for some people, but if you can get past that, they're a tasty and satisfying meat alternative.