PSA: Trader Joe's Now Sells Oat Milk, And It's Around $2
Let's see how this nondairy milk stacks up to the rest.
I was about to check out of Trader Joe's on this very average Monday morning when something amazing happened...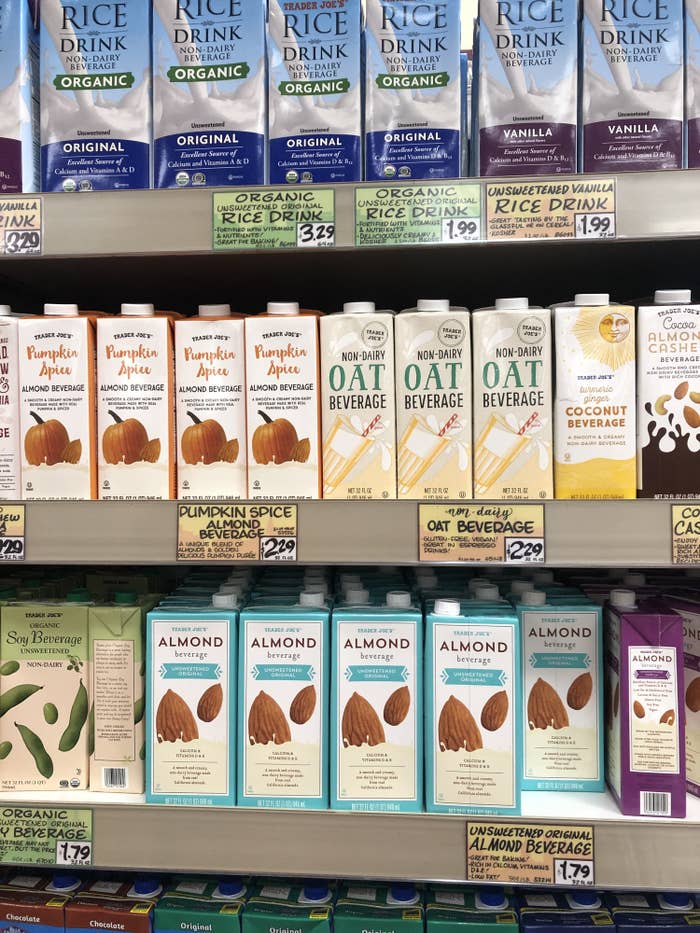 I had been eagerly awaiting the day that T.J's would debut their very own oat milk, and that day had finally come.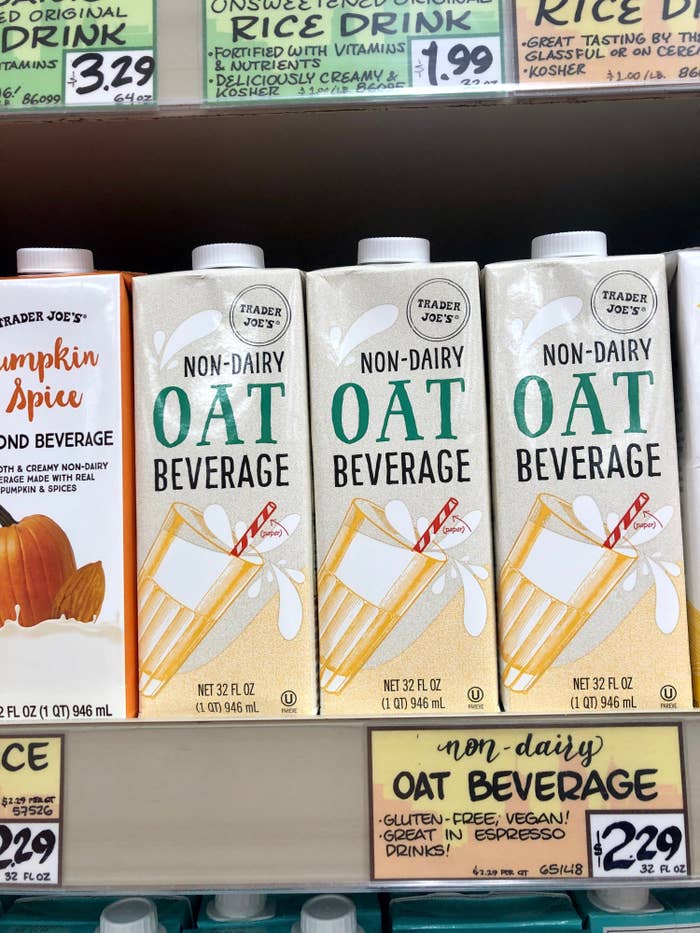 So I grabbed the non-dairy oat beverage and scurried on home to try it before work.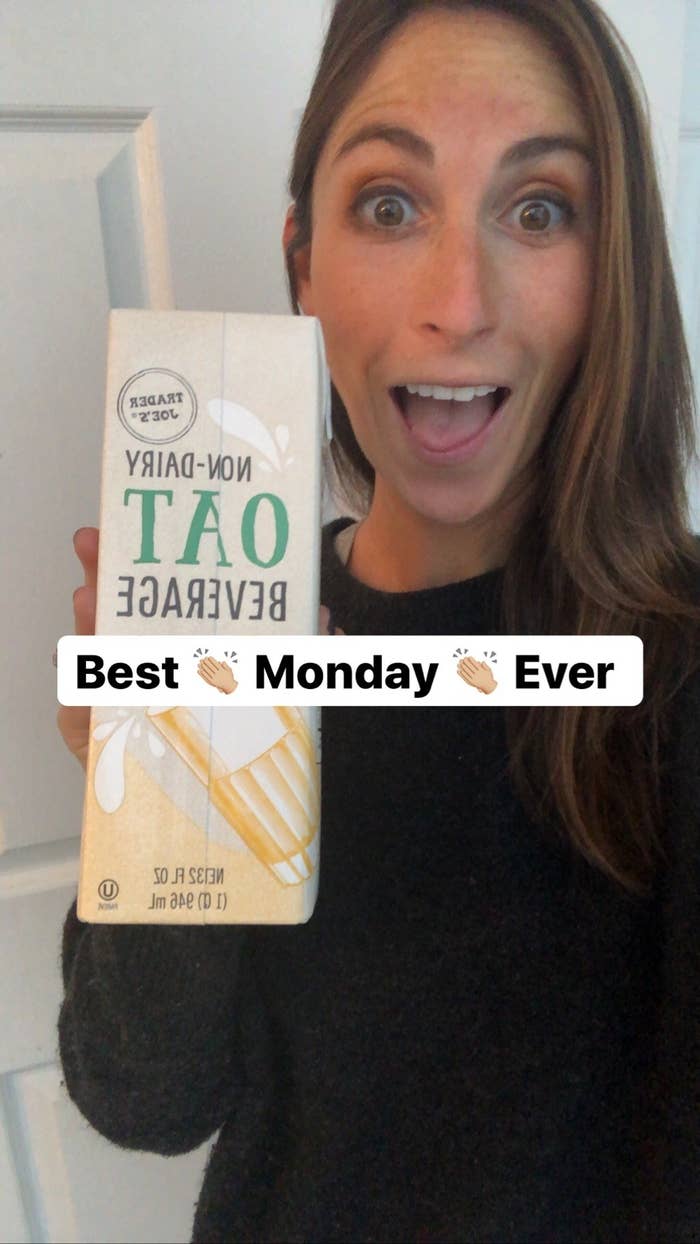 My first thought was that Trader Joe's oat milk is more watery than that of other brands. It doesn't have the same decadent, almost cream-like texture I associate with other oat milks.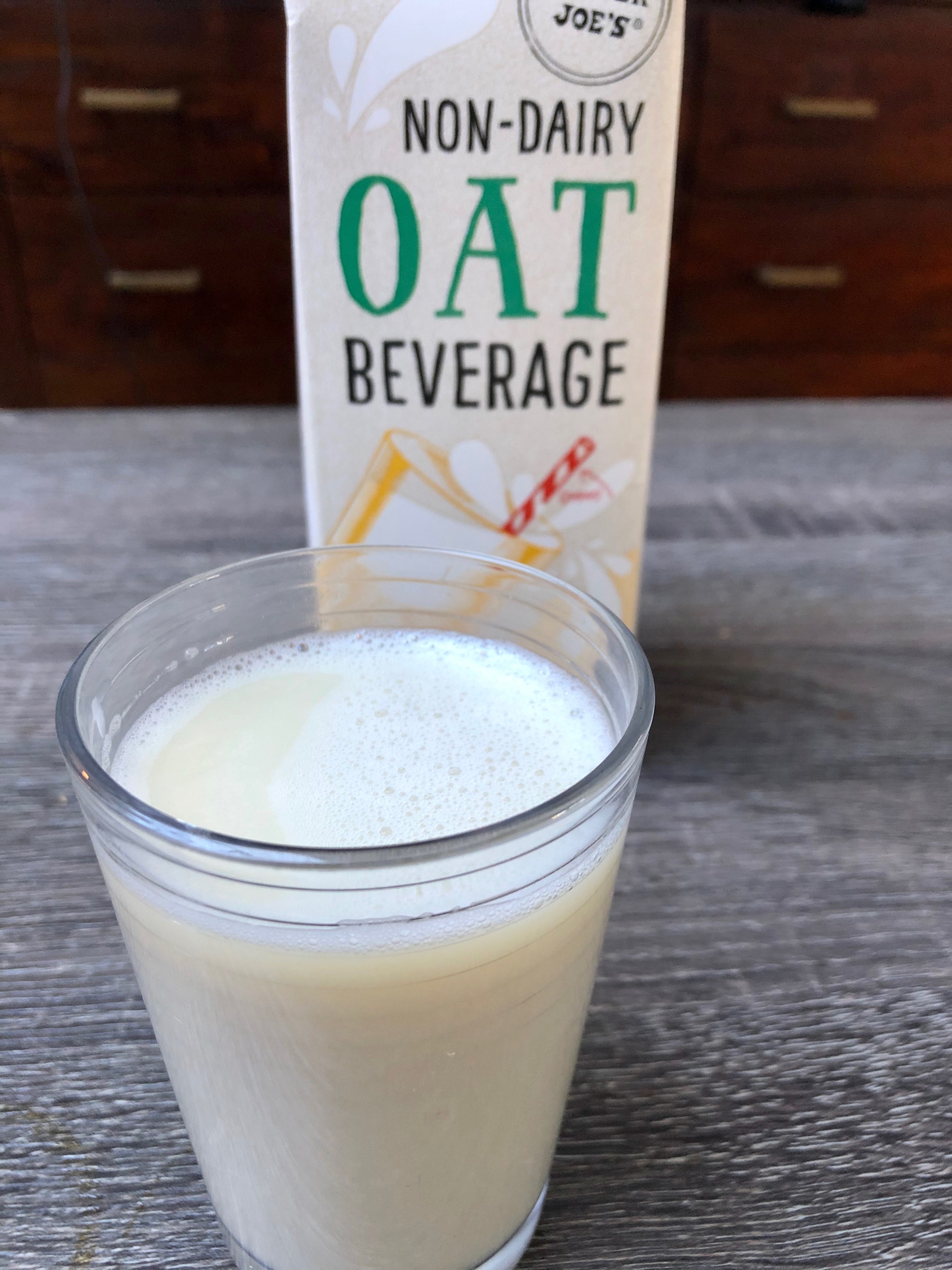 So I decided to give the Trader Joe's stuff a real shot and incorporate it into my morning iced matcha latte. I also buy matcha powder from T.J's which I'd highly recommend.
I'm so sold. I usually buy a $5 oat matcha latte or a $4 oat milk cold brew from my neighborhood coffeeshop every morning, but NO MORE. The Trader Joe's version is certainly good enough for me, and at $2.29 per carton, it's going to save me a ton of money on my morning drink.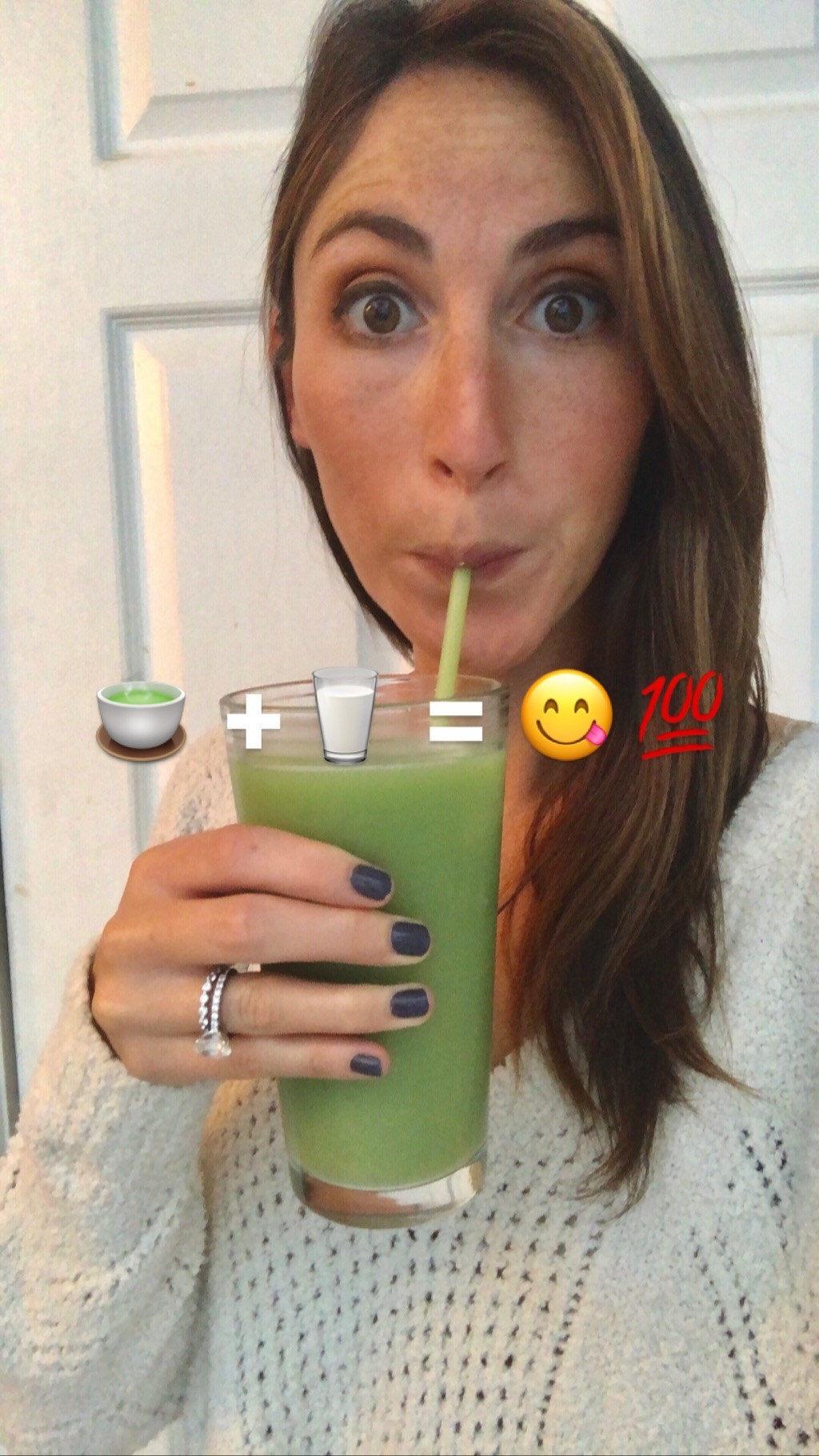 TL;DR: If you love oat milk but are tired of spending crazy prices for it, this Trader Joe's version is the perfect solution. While it's not quite as creamy as competing brands, it satisfies my oat milk craving and adds a delicious flavor to my morning drink.