So here I was, having a very average Monday morning at Trader Joe's, just doing my normal grocery shopping when I stumbled upon something I'd certainly never seen before. It stopped me in my tracks, and considering the fact that I shop at TJ's on a weekly (ahem, sometimes daily) basis, that's a rare occurrence.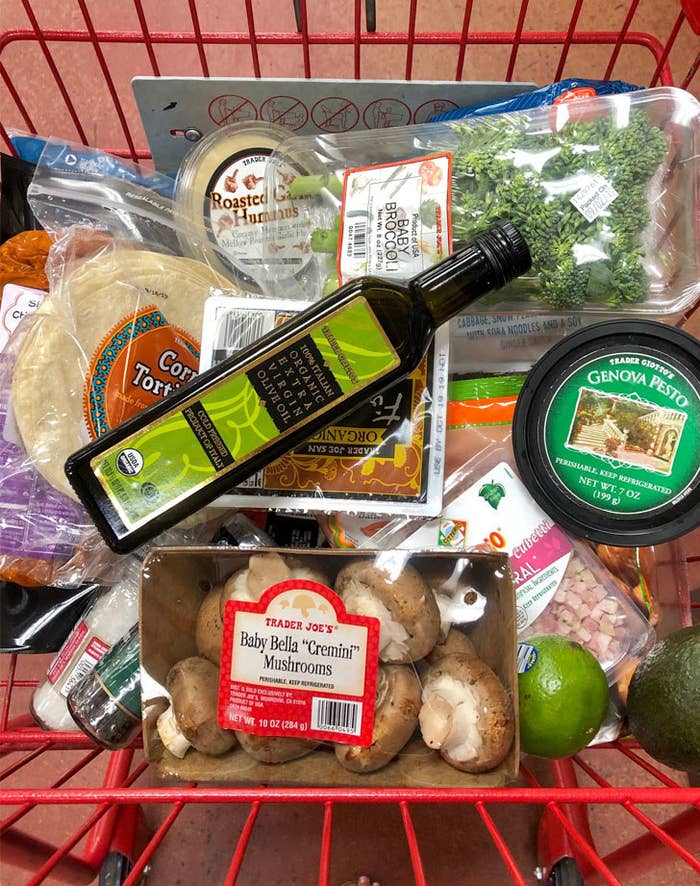 Sitting in the frozen aisle, sandwiched right between the French macarons and the lemon bars, I spotted one of the most exciting new products I've ever seen at TJ's. Behold: the Instant Boba Kit 🧋🧋🧋🧋!!!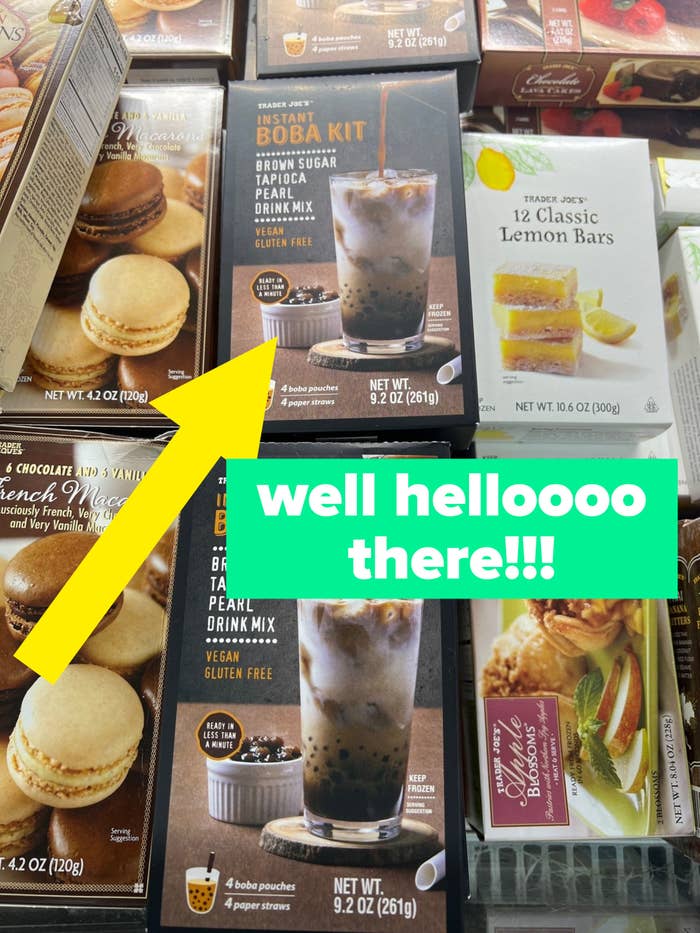 Boba is nothing new. In fact, it's been hugely popular in many Asian countries like Taiwan and China for a long time now, but it's becoming much more mainstream around the US, thanks in part to places like Costco and now Trader Joe's making it more accessible.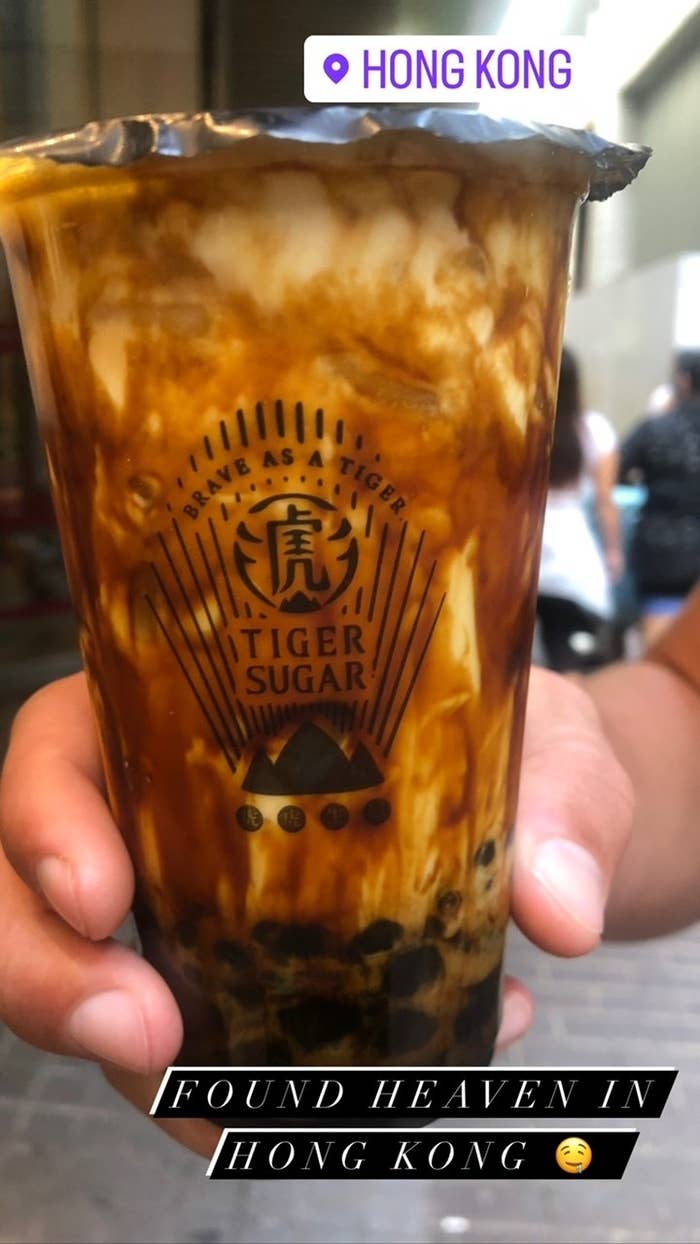 Nowadays, there are boba tea places popping up on every other corner where I live in New York City. And enjoying this delicious drink isn't a cheap habit! My average order (oolong milk tea) sets me back at least $6. So, when I saw the Trader Joe's version comes with four servings for $5.49, I had to give it a try.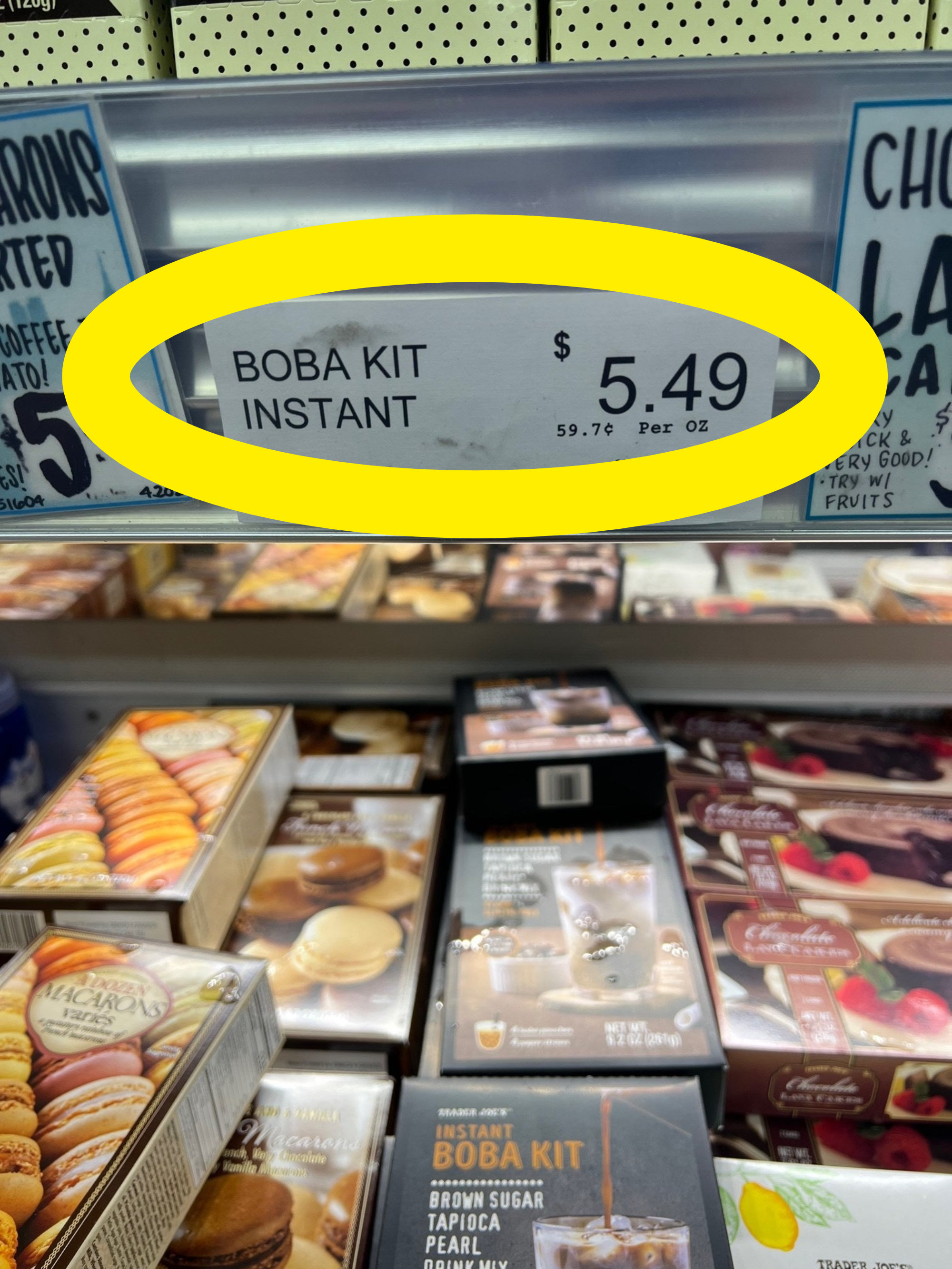 A while back, Trader Joe's came out with a cold brew boba non-dairy ice cream that people went pretty wild for. For a while, I actually had a hard time tracking it down in stores. So I wouldn't be surprised if this Instant Boba Kit is the next big hit.
So I returned home (very excitedly) with my boba.
Each box contains four individually packaged bags of brown sugar tapioca pearl drink mix. It also comes with four wide (compostable!) straws. And it's worth noting this stuff happens to be vegan and gluten-free as well.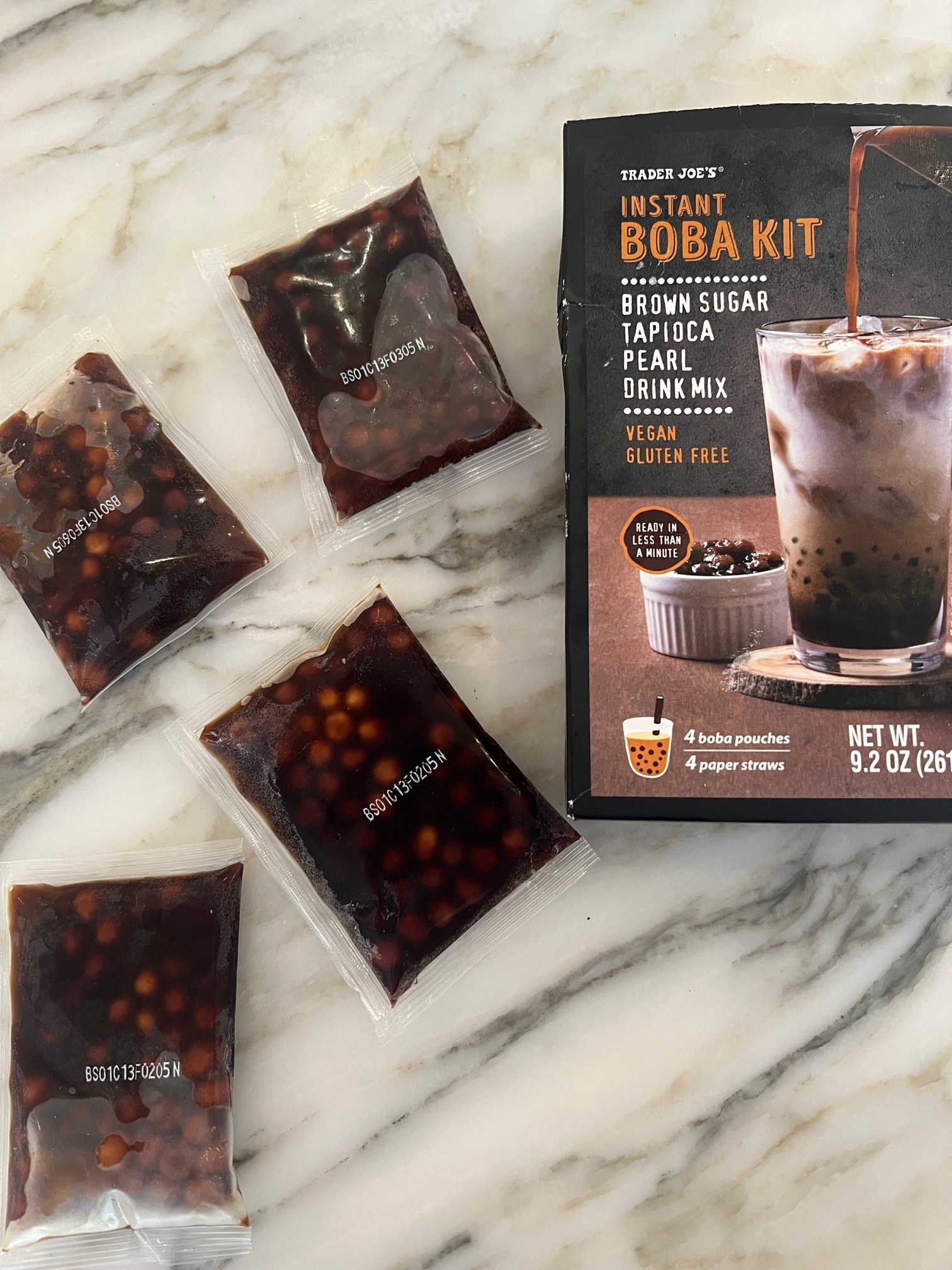 Preparation simply couldn't be easier. There are directions for both the microwave or the stovetop. I followed the microwave instructions and just cut a little tear on the corner of the packaging, placed the brown sugar boba drink mix in a microwave-safe pyrex, and heated it for 45 seconds.
Then, I poured the contents of the package in a glass, filled it with ice, and added some oat milk.
The milk is not included, but you can get creative here. I can't wait to try the TJ's boba with matcha and also with my favorite canned Rise cold brew latte.
So, we've established that the preparation is incredibly easy, but you're probably wondering how this stuff tastes. I, for one, am obsessed. I absolutely loved this stuff, and it's going to be a staple in my freezer.
At first, I was concerned that the brown sugar boba drink mix wouldn't be enough because it comes in a fairly small package. But once mixed with your mixer of choice, it's great. Of course, you don't have the option of adjusting the sweetness as you do when you buy boba at a teahouse, and according to the label, each pouch has 18g sugar. That being said, as someone who doesn't enjoy super sweet things, I found this to be perfectly sweet without being too much or too overpowering.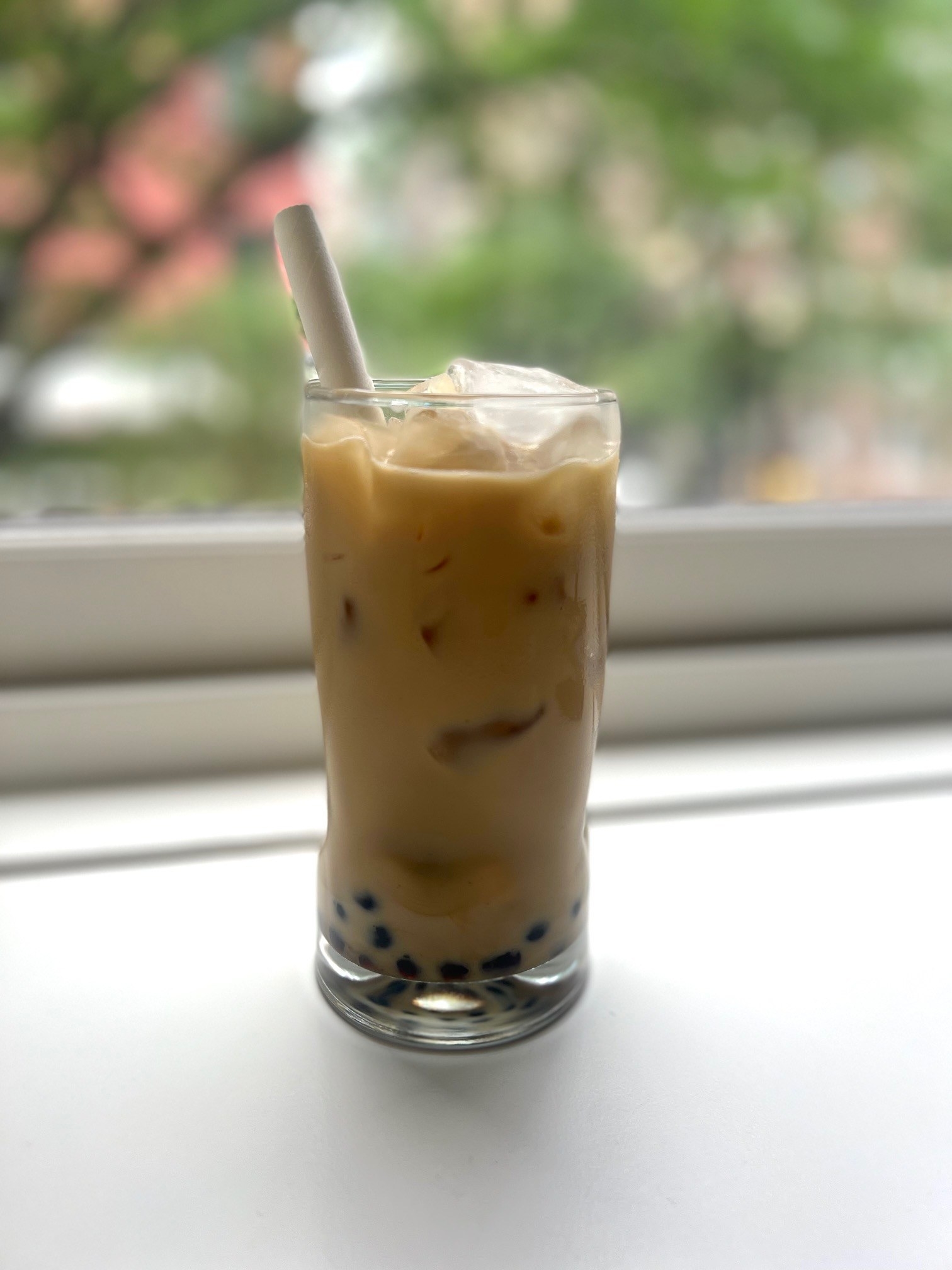 I immediately texted every boba tea lover I know about it, like my sister, who was equally as excited about this product as I was.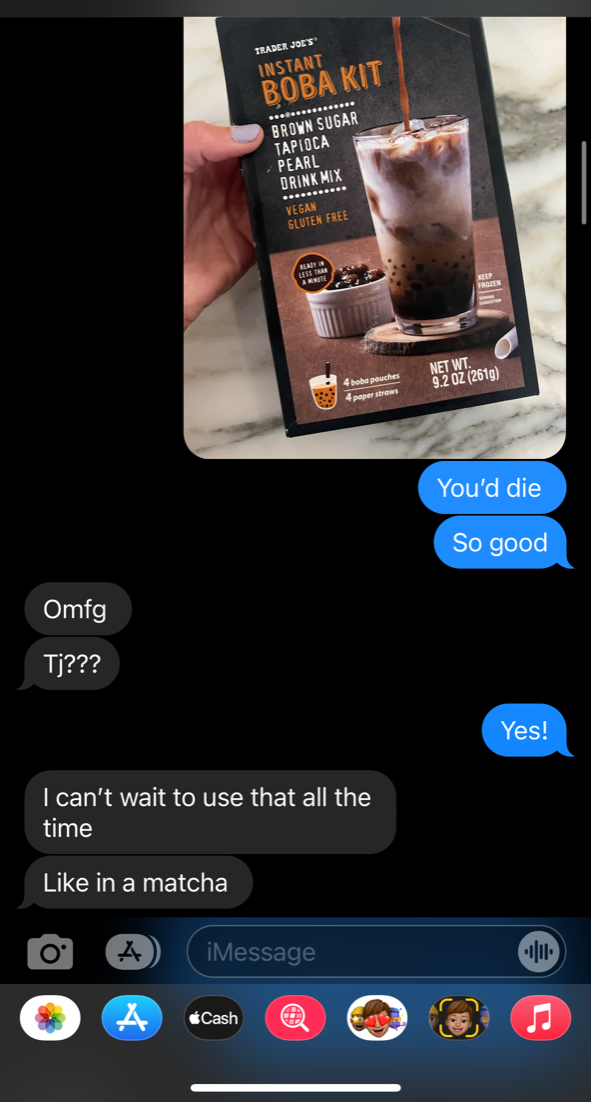 Trader Joe's, you've outdone yourself with this creation, and I can't wait to drink it all the time.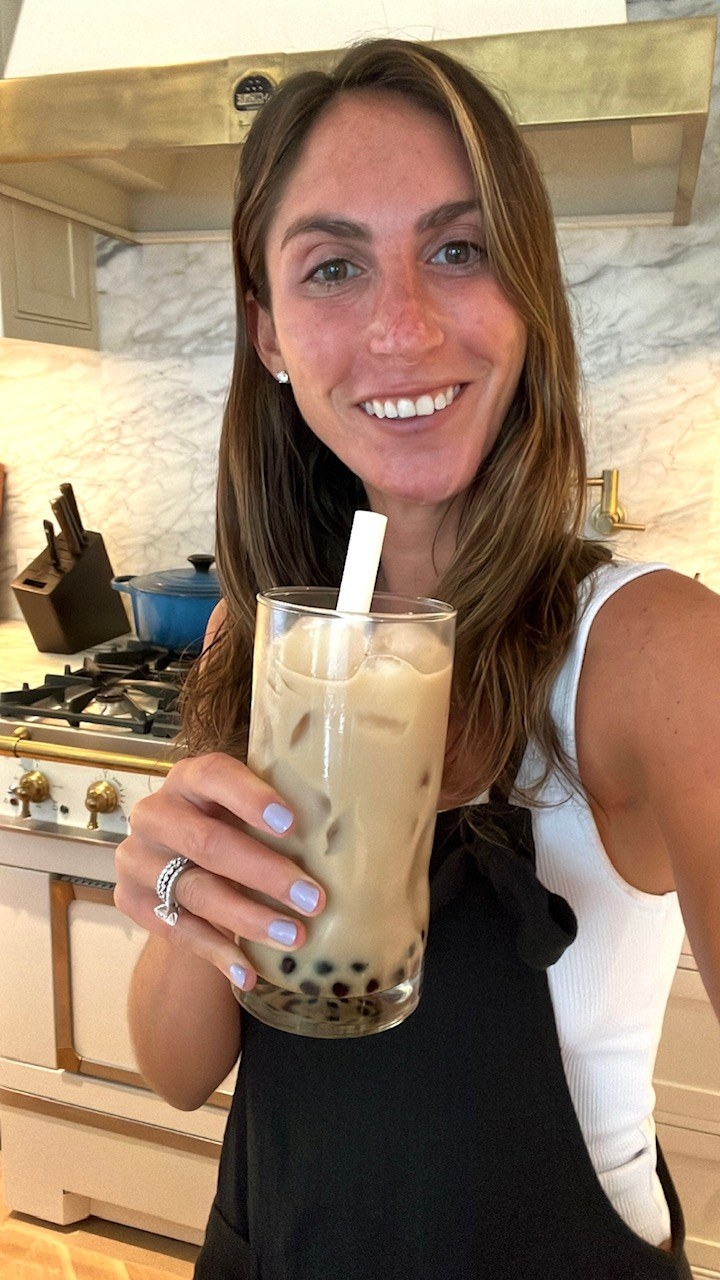 Have you tried Trader Joe's Instant Boba Kit? Tell me what you thought! And if there's another new product you're curious about, drop it into the comments so I can consider reviewing it!