Sometimes you just want to eat something comforting, quick, and easy. So redditor u/actuallyboa asked, "What's a comfort food you like to make for yourself that only has two or three ingredients?" Here are the wildly easy, feel-good meals that people make on repeat (so let them inspire you).
1.
"Mujadara, which is a Lebanese recipe that calls for just caramelized onions, rice, and lentils. Yum!"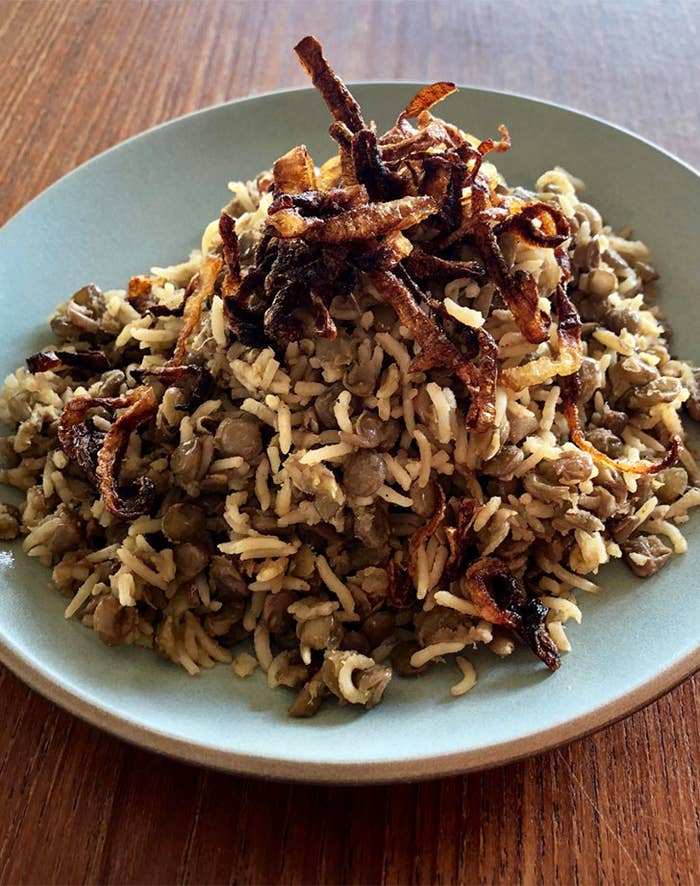 2.
"Oatmeal with peanut butter and a chopped apple stirred into it. For true comfort food, I just want to replicate a fancy version of those instant oatmeal packets from childhood."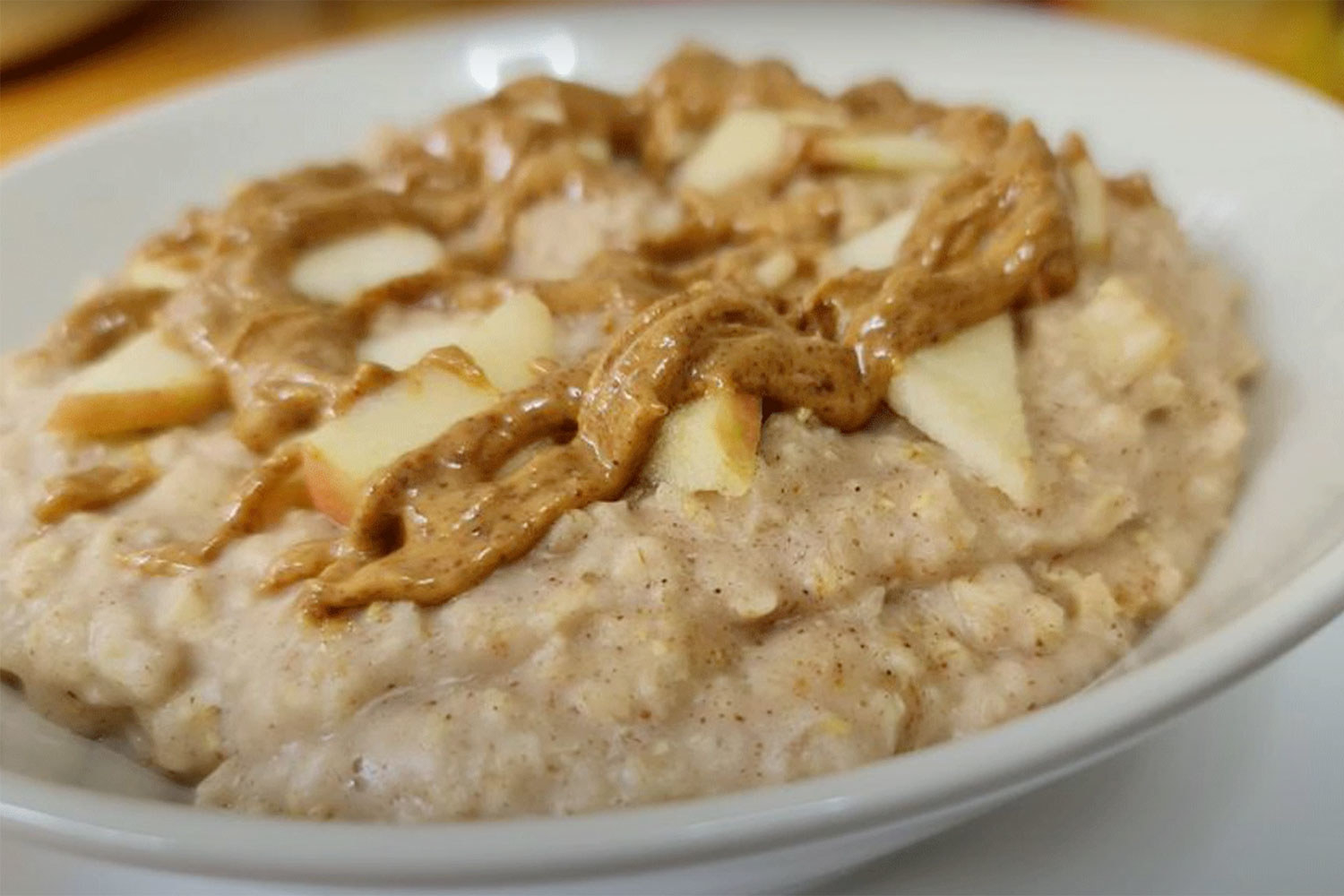 3.
"Boxed mac 'n' cheese with a bag of frozen mixed veggies and, if I'm feeling really ambitious, whatever meat (leftover or fresh) is in my freezer, which is usually chicken, shrimp, or pancetta/bacon."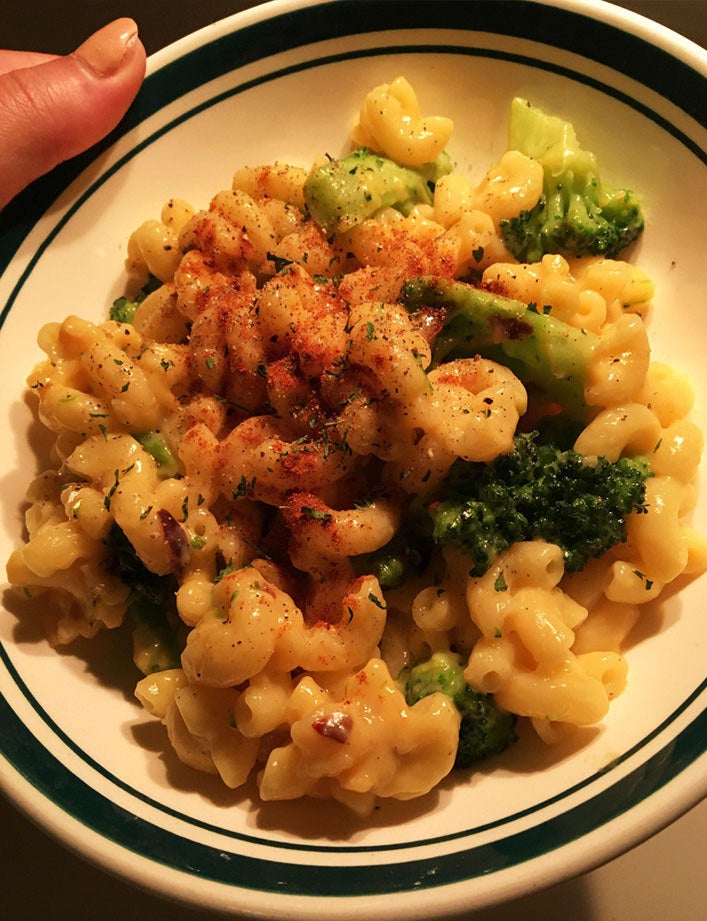 4.
"A tomato sandwich. All you need is tomato, mayonnaise, and sliced bread. I have this most summer days when fresh local tomatoes are at their peak. It's probably the meal I eat most often."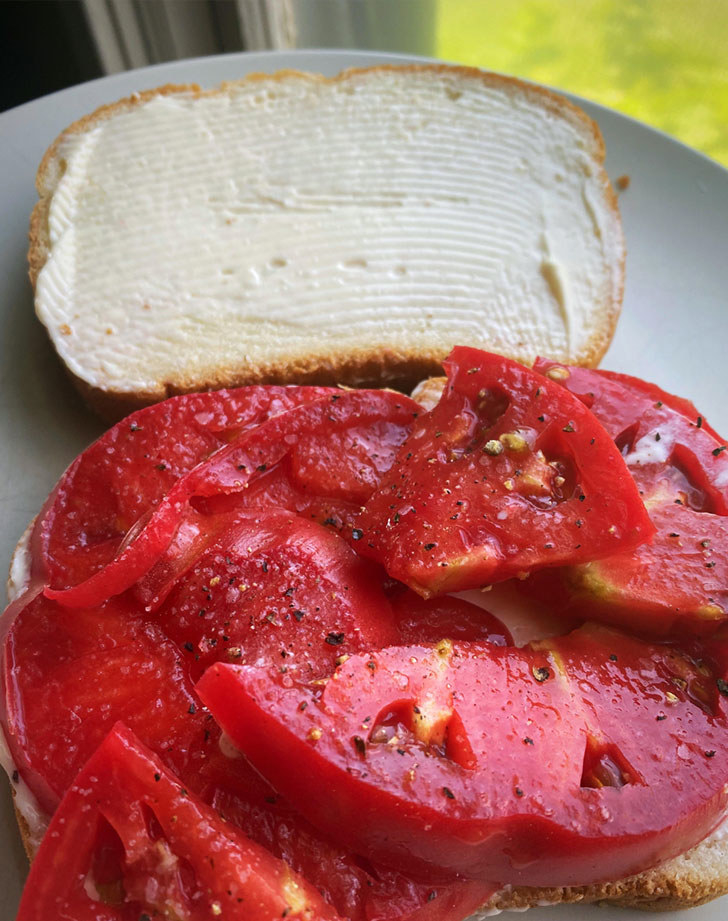 5.
"My favorite comfort food of all time is hot steamed white rice, a pat of butter, and tamari or soy sauce. It is simple perfection."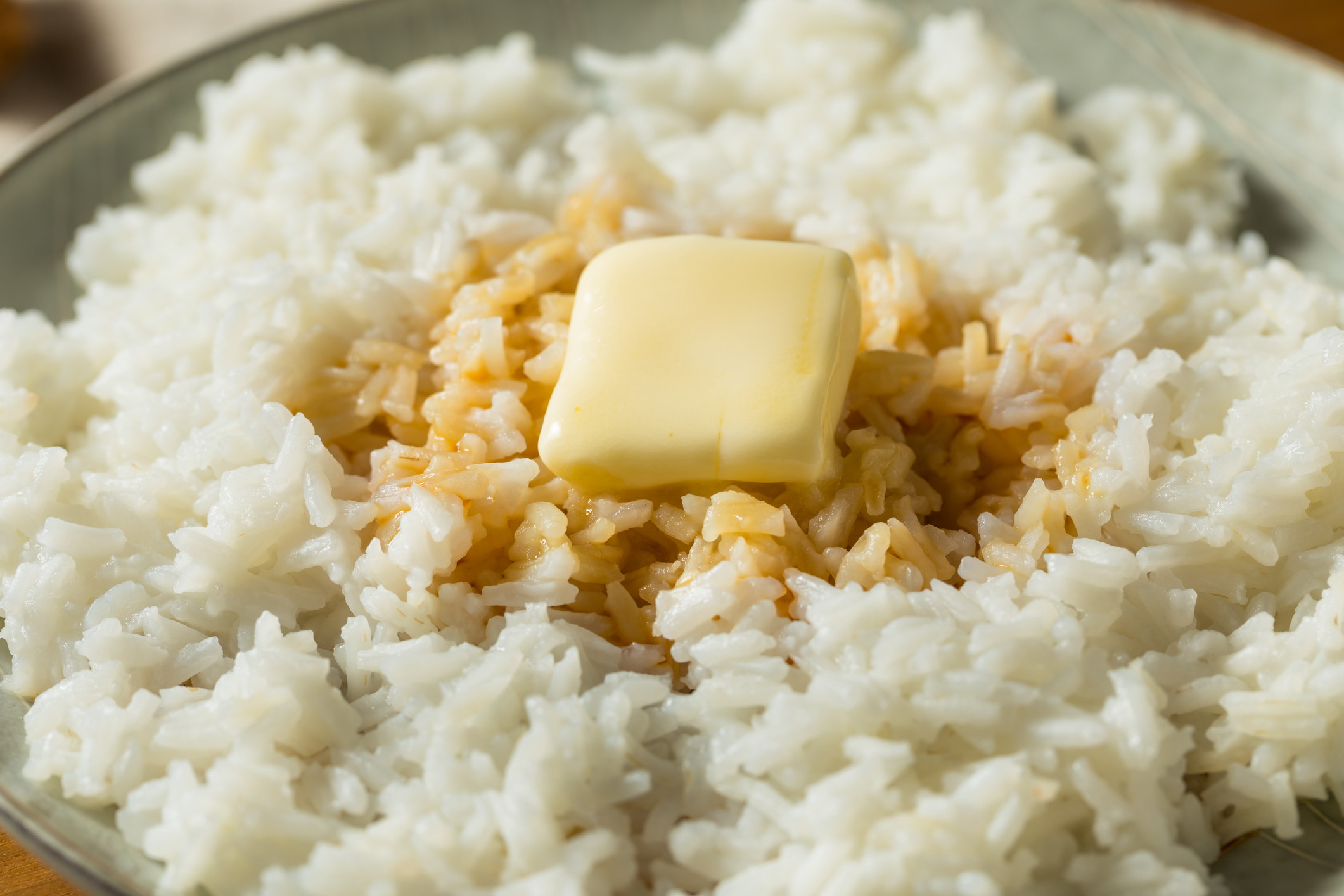 6.
"Naan flatbread. A slice of naan topped with Brie and some sort of spread, whether it's olive tapenade, marmalade, jam, or tomato sauce."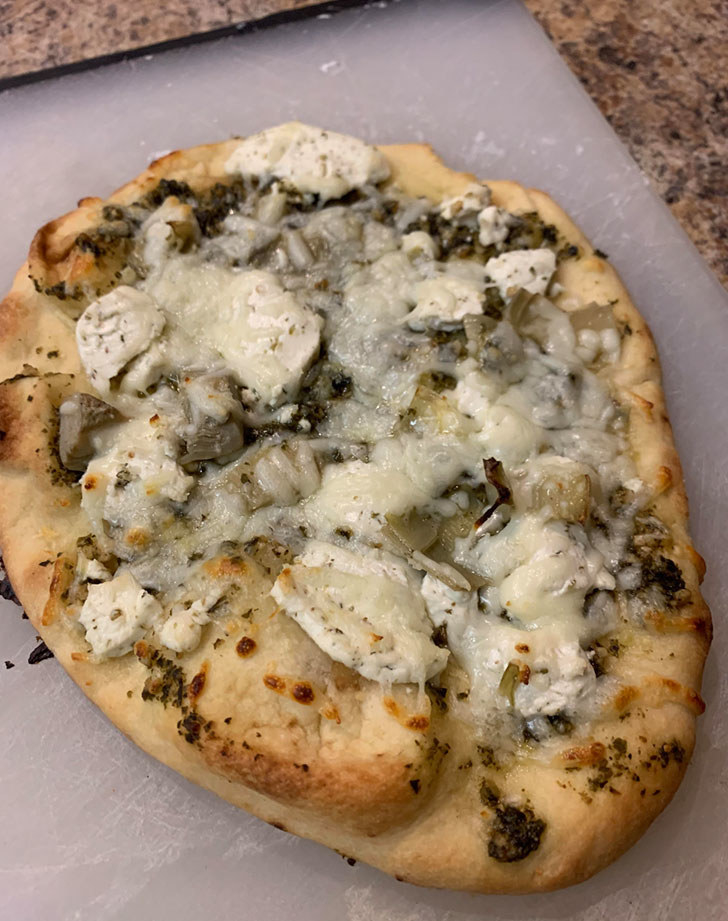 7.
"When I was in school, I'd often eat this incredible chia pudding. The only ingredients you need are chia seeds, coconut milk, and maple syrup."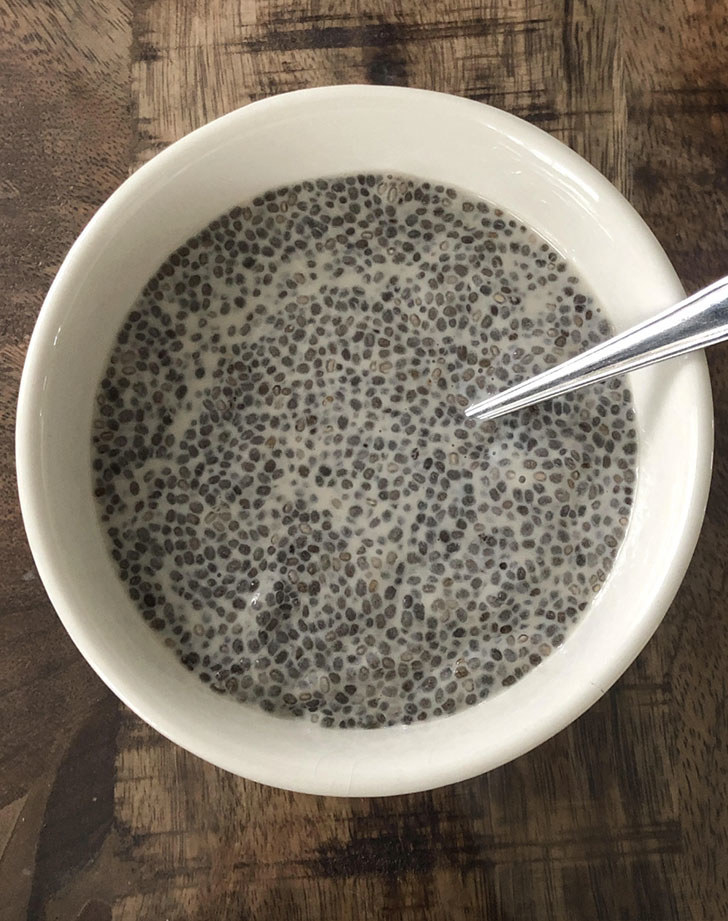 8.
"Ramen noodles tossed with sesame oil and chopped scallion."
9.
"A toasted slice of a crusty Italian bread dipped in good, flavored olive oil. Add something like salt, pepper, garlic, or grated Parmesan if you're feeling ambitious."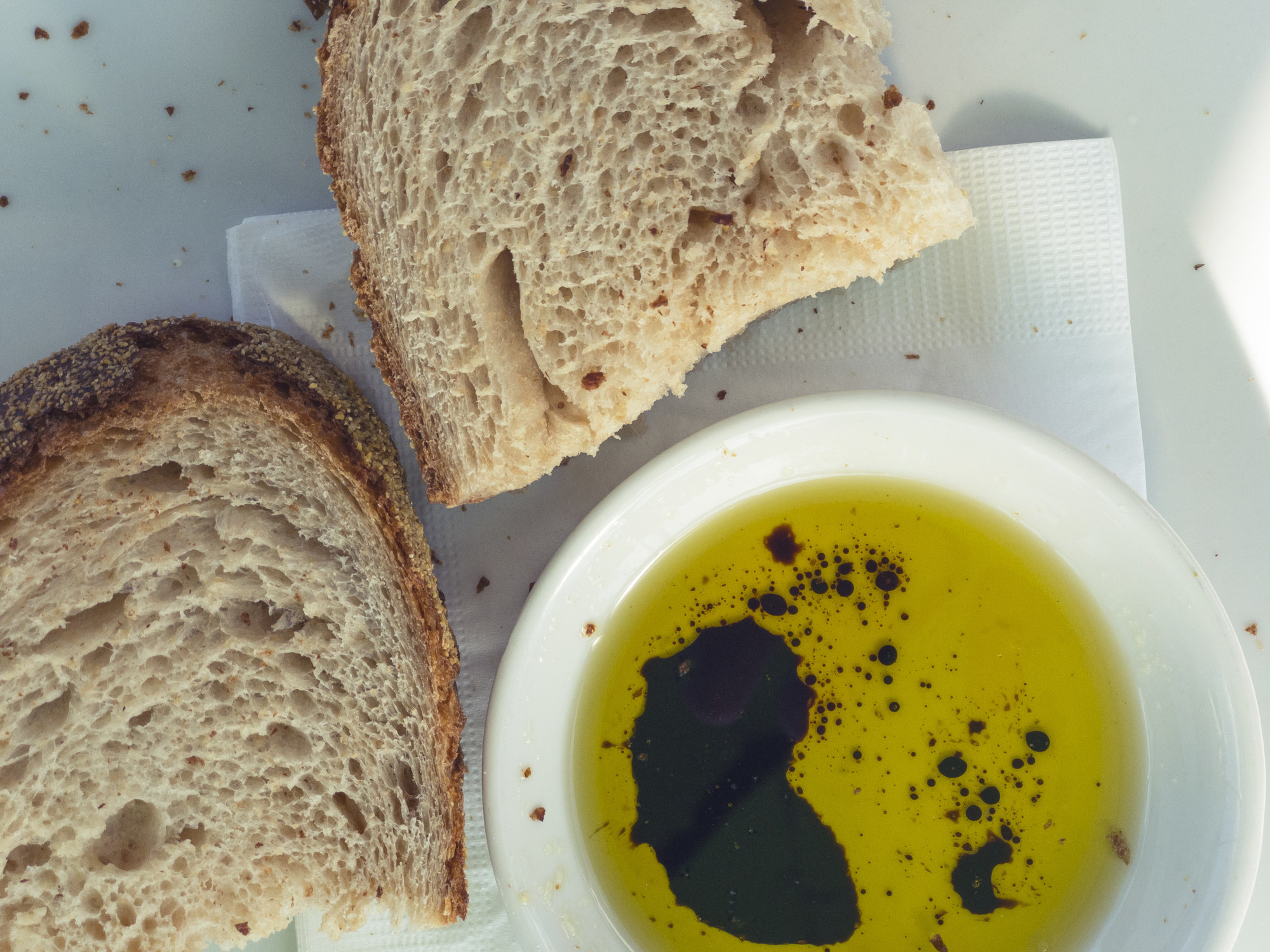 10.
"Tortilla + cheese + salsa = all you need for a perfect quesadilla."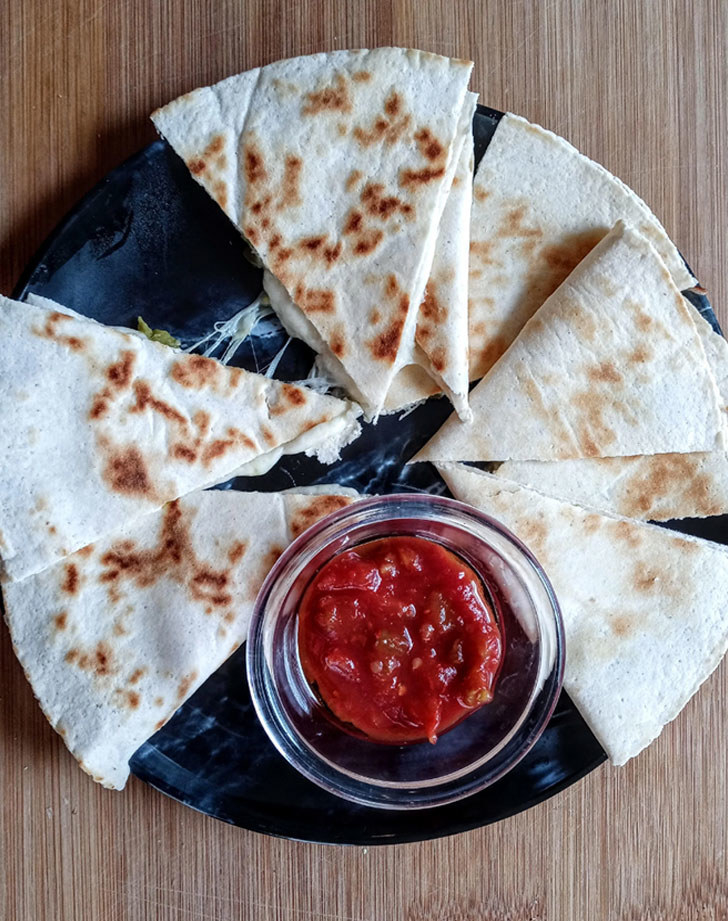 11.
"Hummus mixed with a good hot sauce on naan or pita. It might sound like a weird combo, but it's pretty spectacular."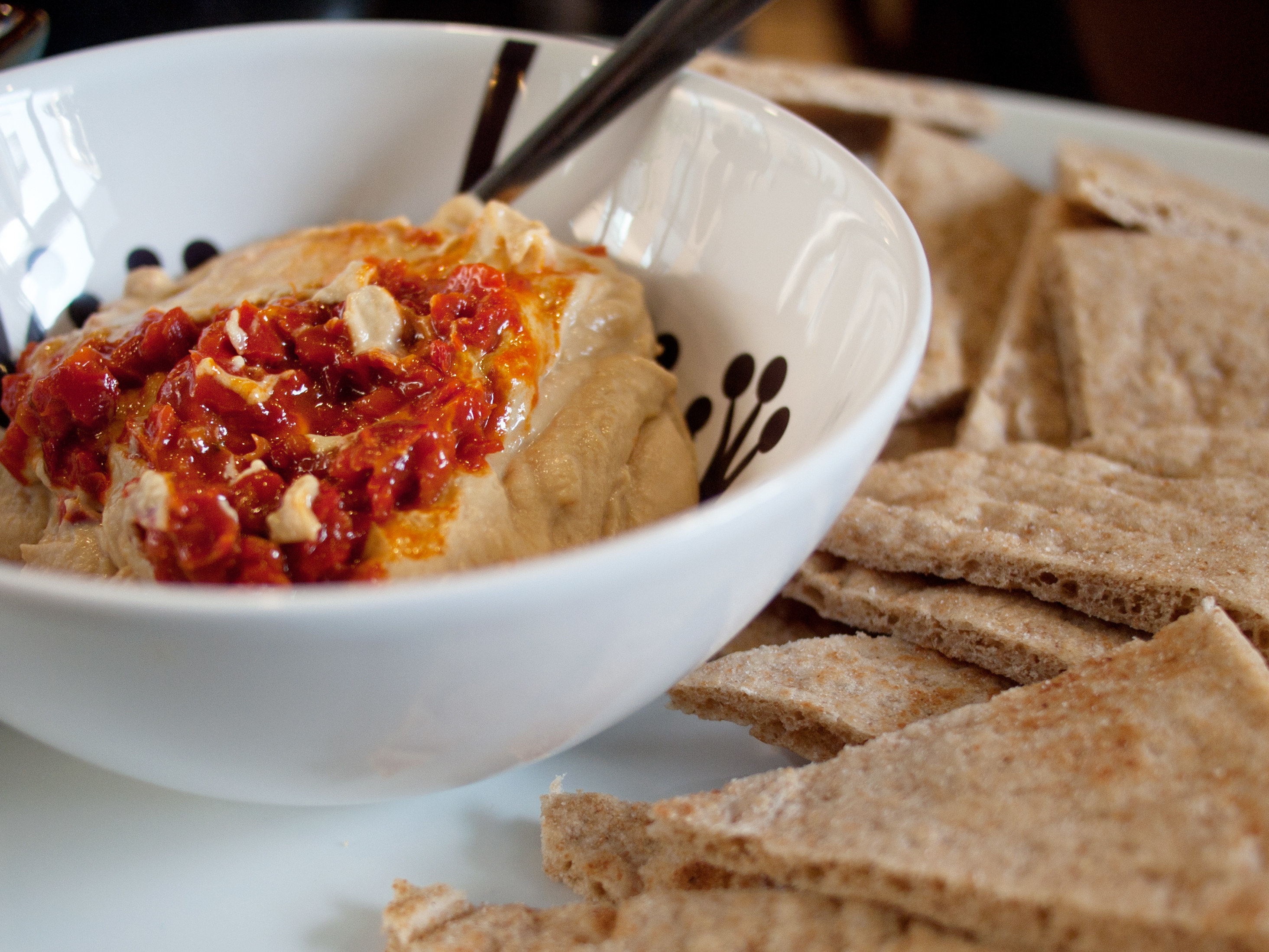 12.
"Fried cabbage with bacon and onions or leeks or with butter and parsley. If I'm feeling fancy, I'll serve it with a fried egg or some toast. It's good enough for any meal."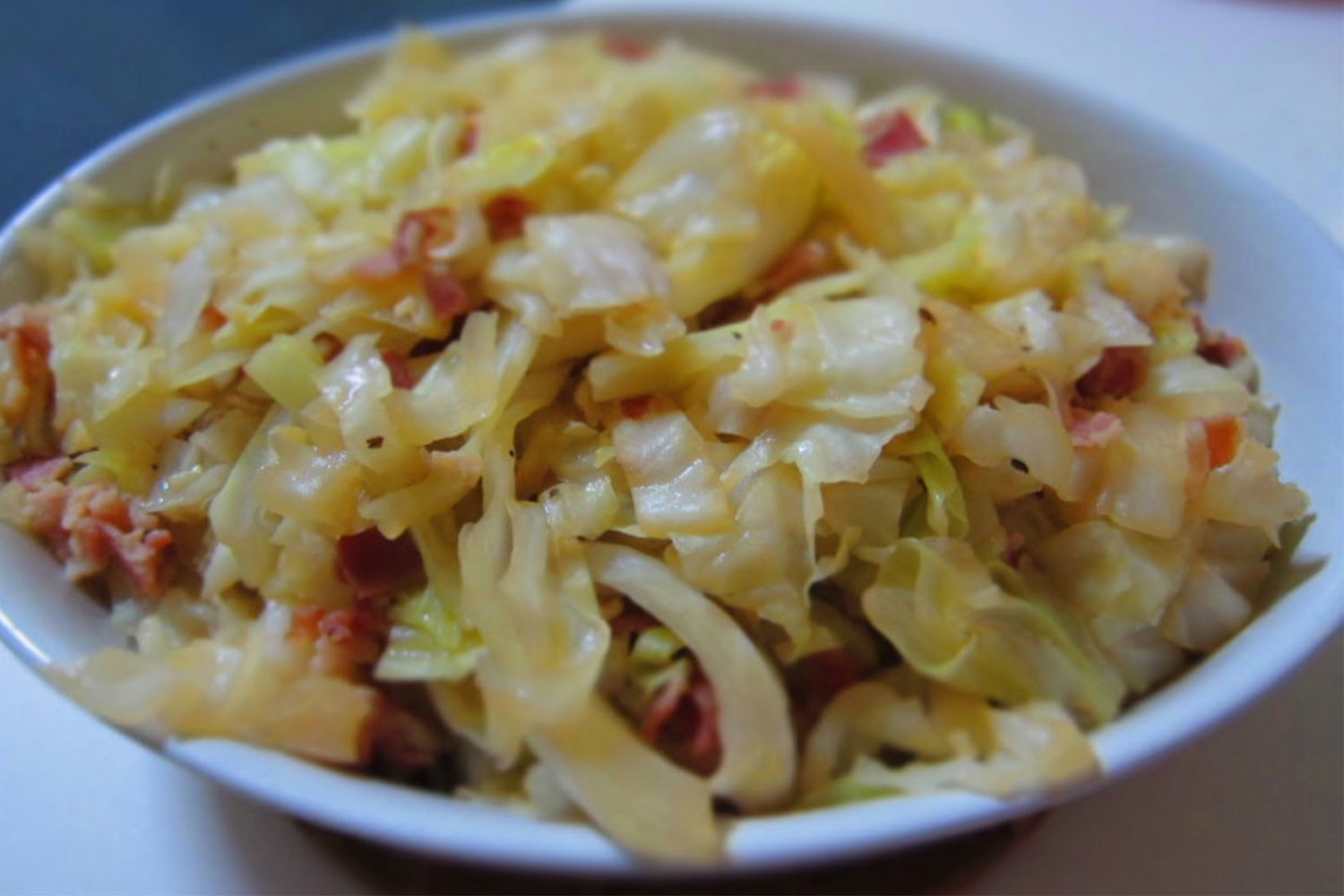 13.
"A classic grilled cheese sandwich made with sourdough bread, sharp cheddar, and Kerrygold salted butter."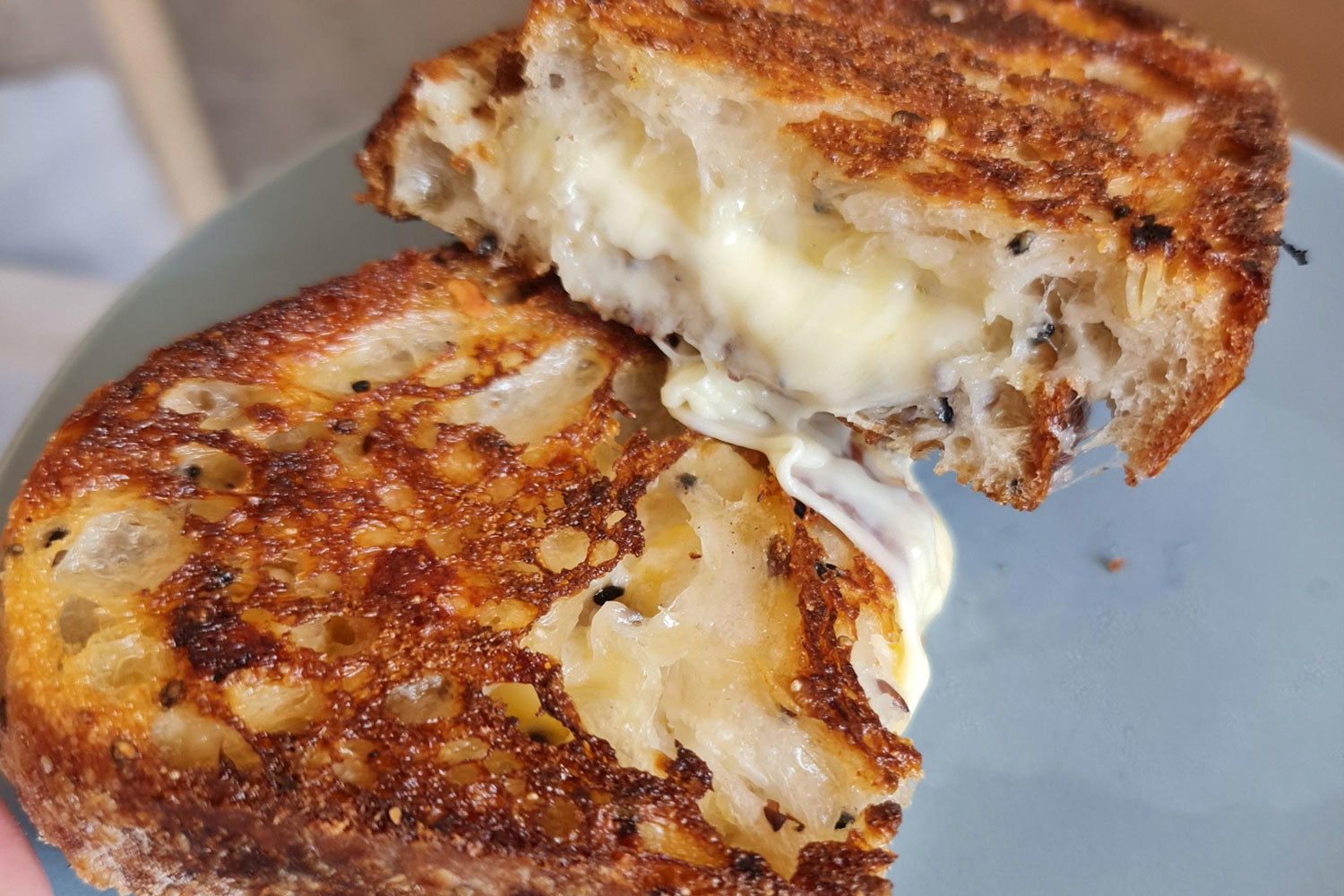 14.
"Congee with egg. To make it, all you need is rice, stock, and egg, plus some ginger for seasoning if you have it on hand."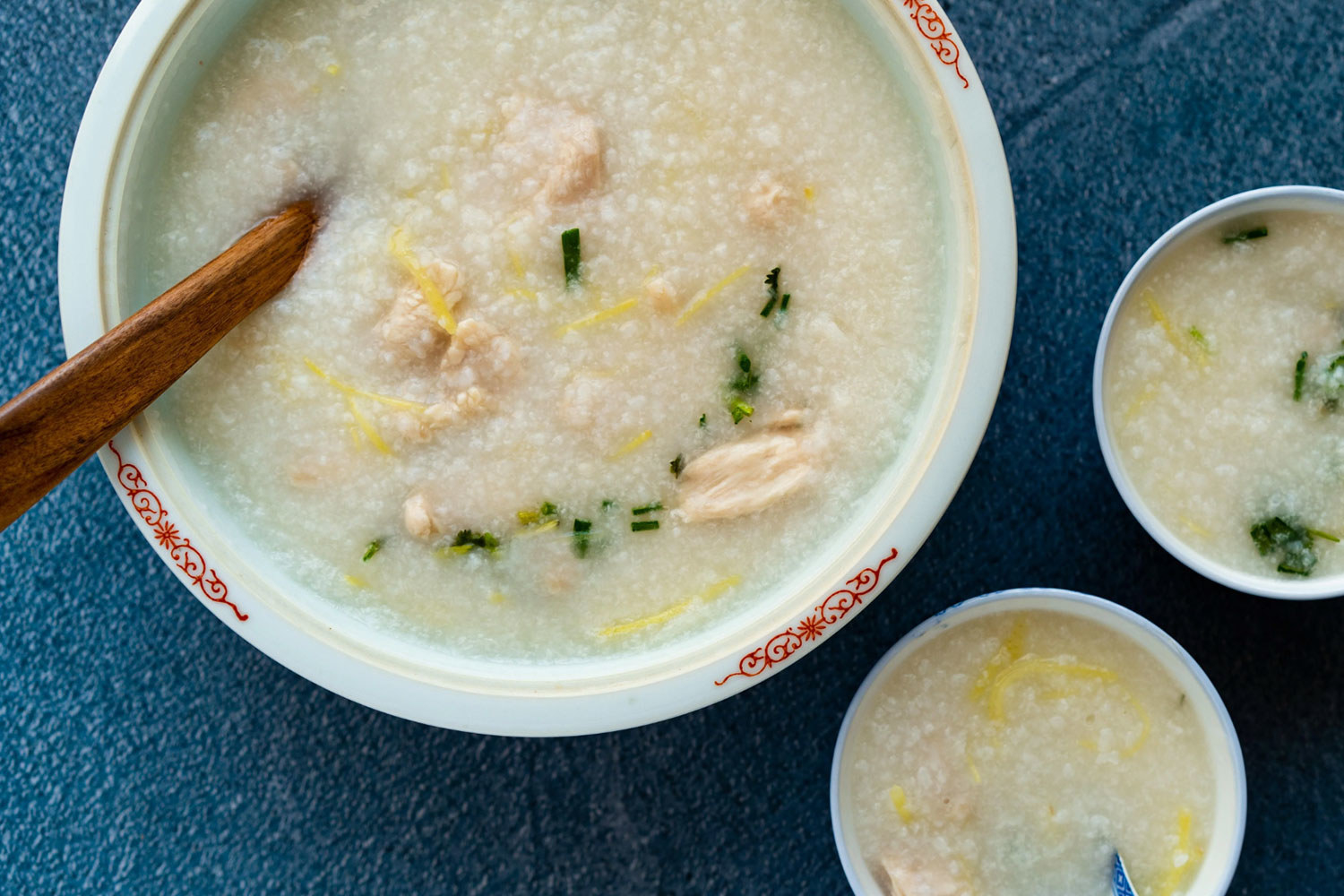 15.
"Miso pasta. Grab a box of pasta, butter, and miso paste. Add some fresh Parmesan if you've got it."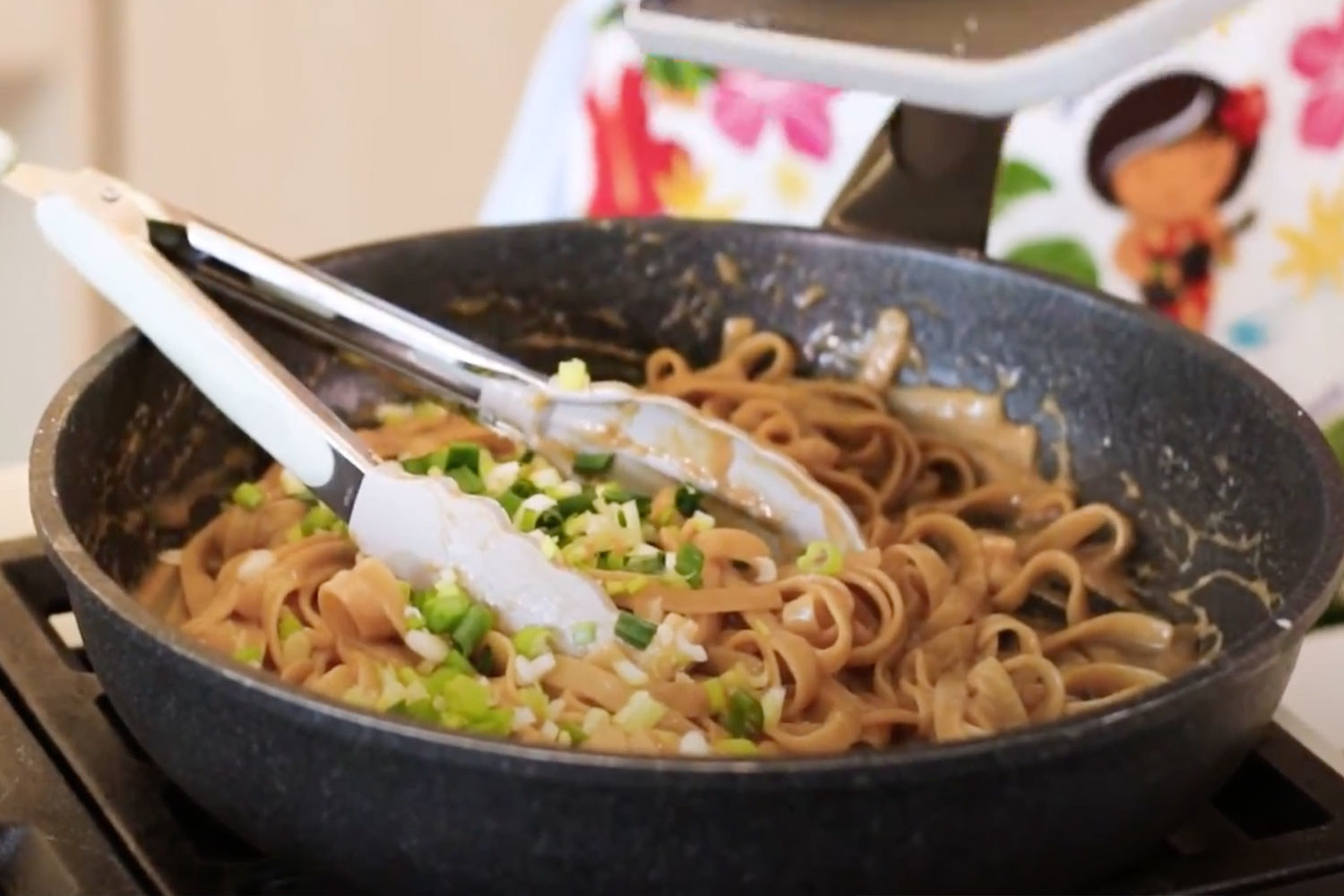 16.
"A caprese salad made with ripe tomatoes, fresh mozzarella, and fresh basil. Drizzle with balsamic or Italian dressing."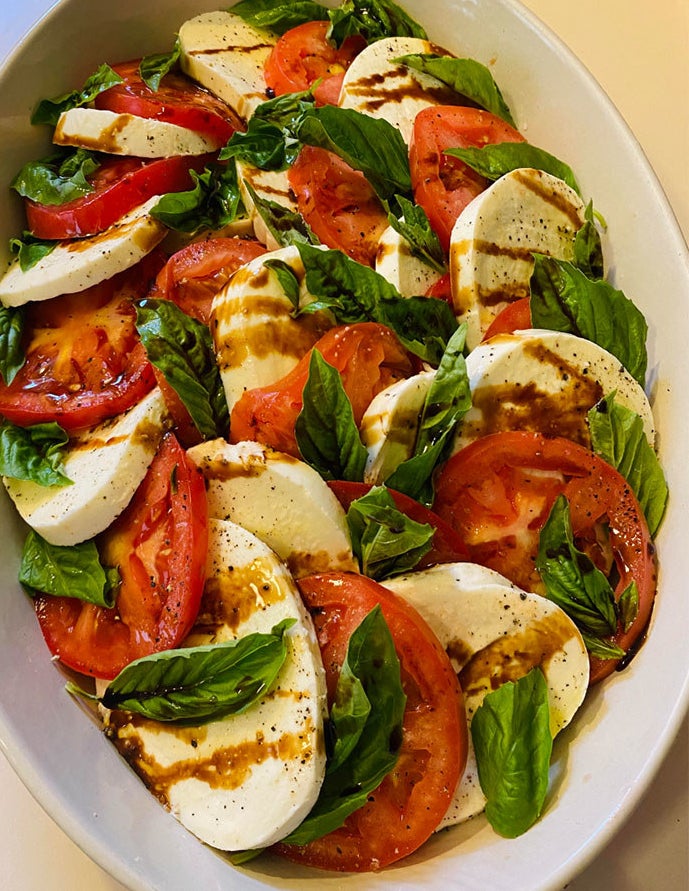 17.
"Pastina. You'll need mini star-shaped pasta (pastina), chicken bouillon, plus butter and/or Parmesan cheese if you want it."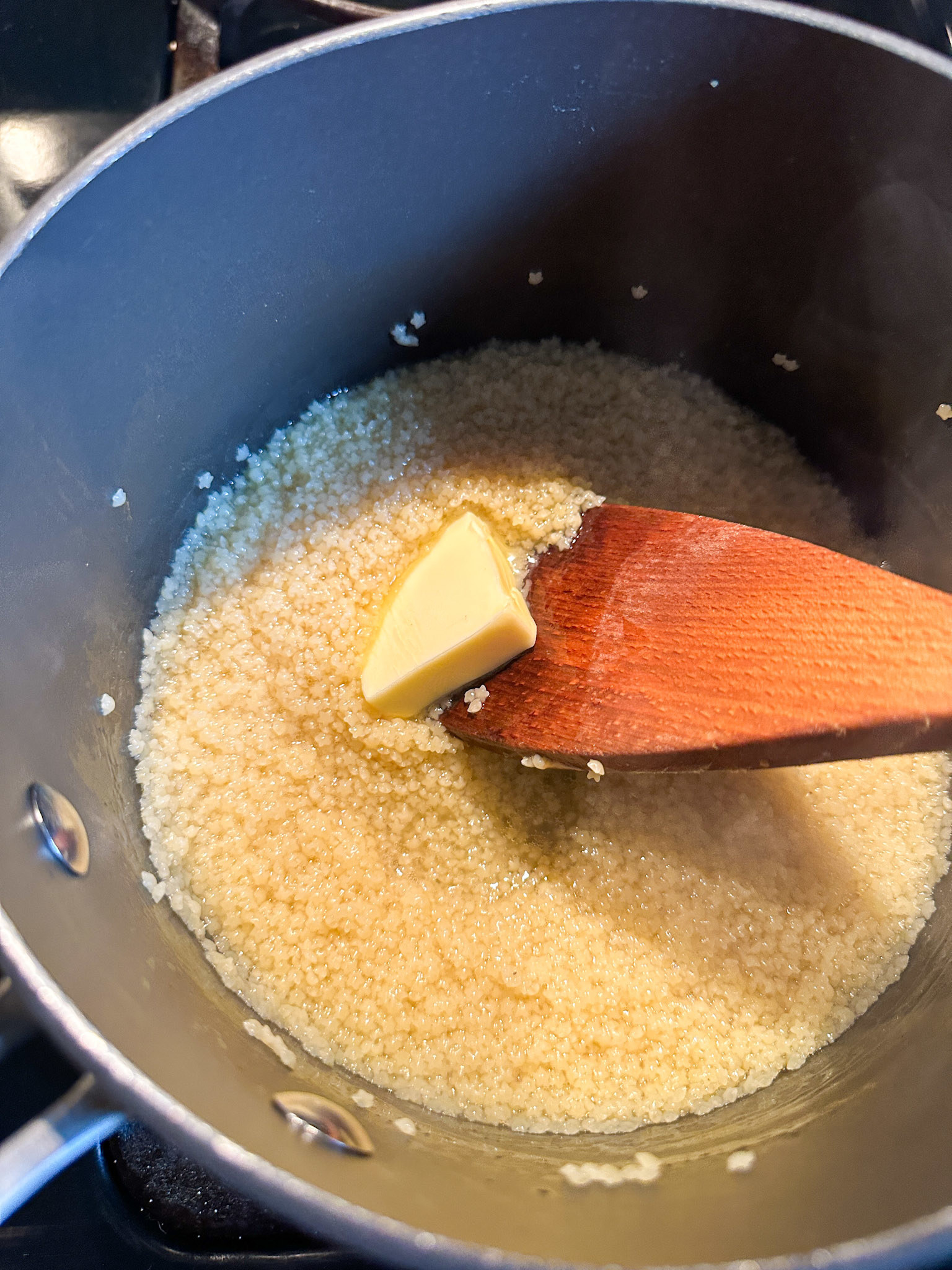 18.
"Breakfast quesadilla. All you need is a tortilla, shredded cheese, and an egg or two. Scramble the egg in a bowl, add a handful of cheese. Pop the tortilla onto a medium-hot pan, wait a couple of minutes, pour the egg mix onto the tortilla, and let it sit until the egg begins to settle. Carefully fold the tortilla in half to make a perfect quesadilla."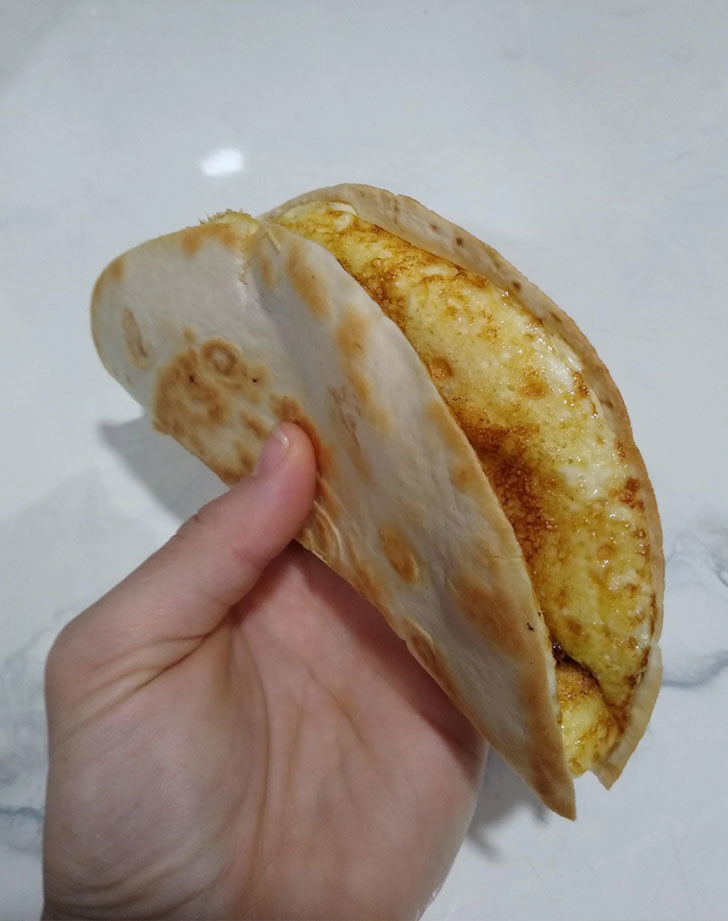 19.
"Fried rice. All you need is rice, egg, shallot or onion, and some meat (optional). It's easy and quick to make, and it's always my go-to food when I'm feeling down."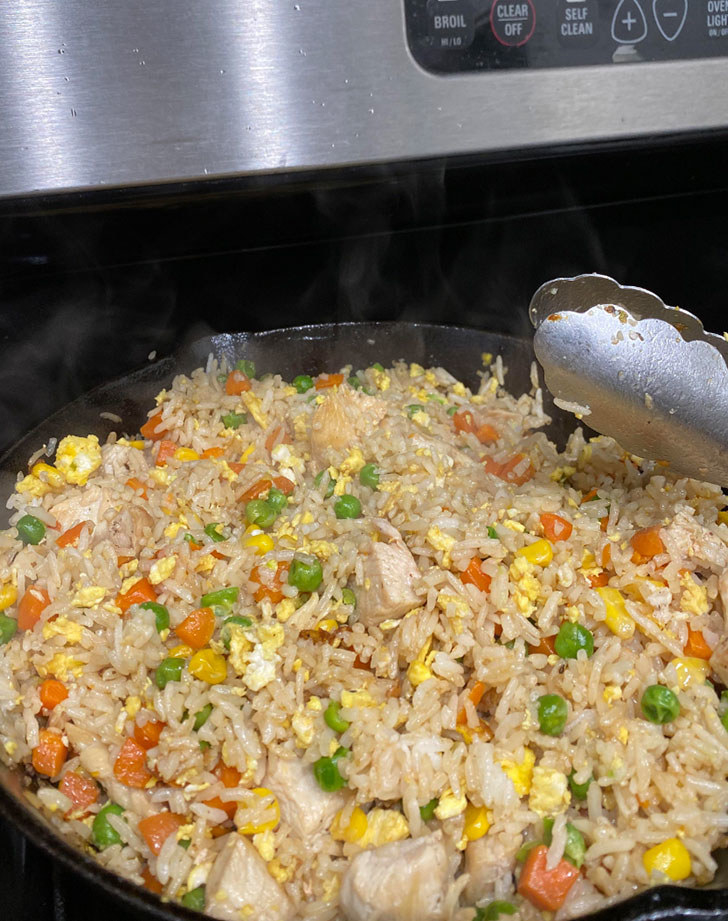 20.
"J. Kenji López-Alt's mac 'n' cheese. Easier than the boxed stuff, made with macaroni, evaporated milk, and shredded cheese."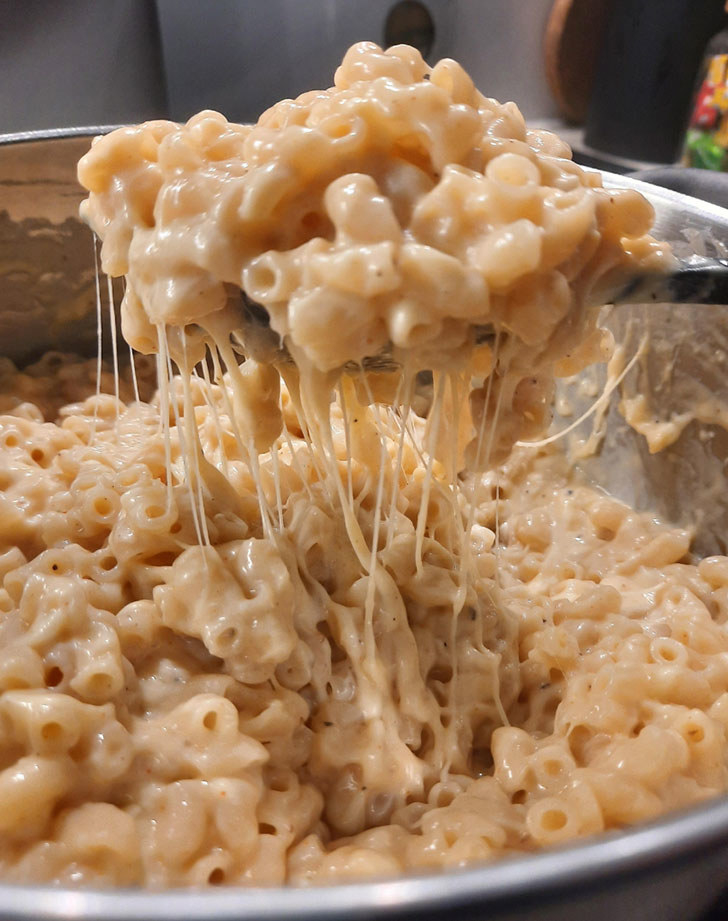 21.
"Tuna pasta. Just grab a can of tuna, a box of fusilli or any other pasta, and some mayo. I like to add sweet corn, too."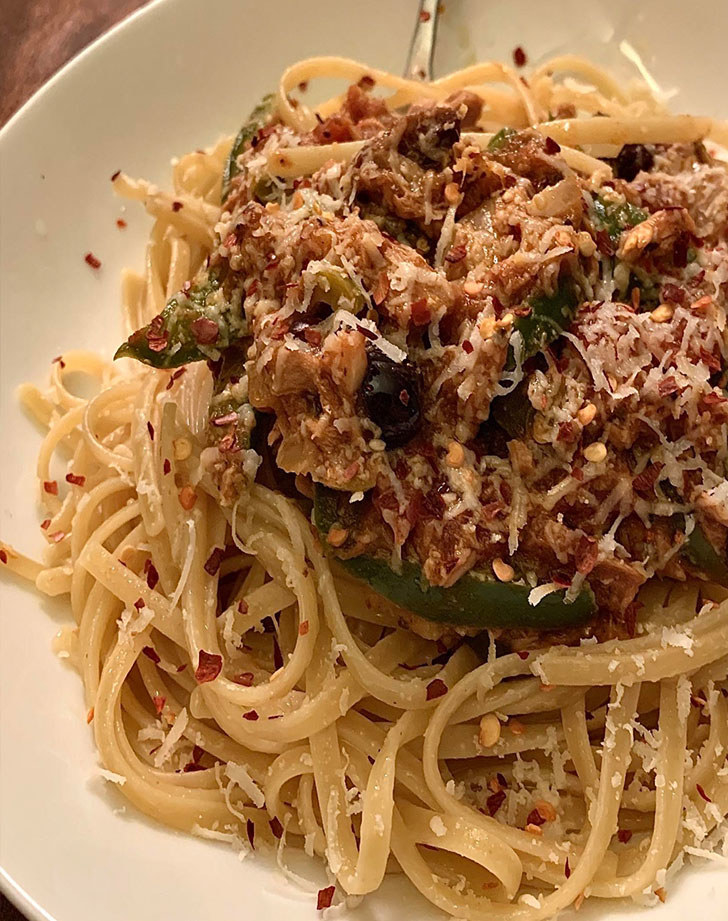 22.
"Spam musubi made with Spam, Japanese short-grain white rice, and nori."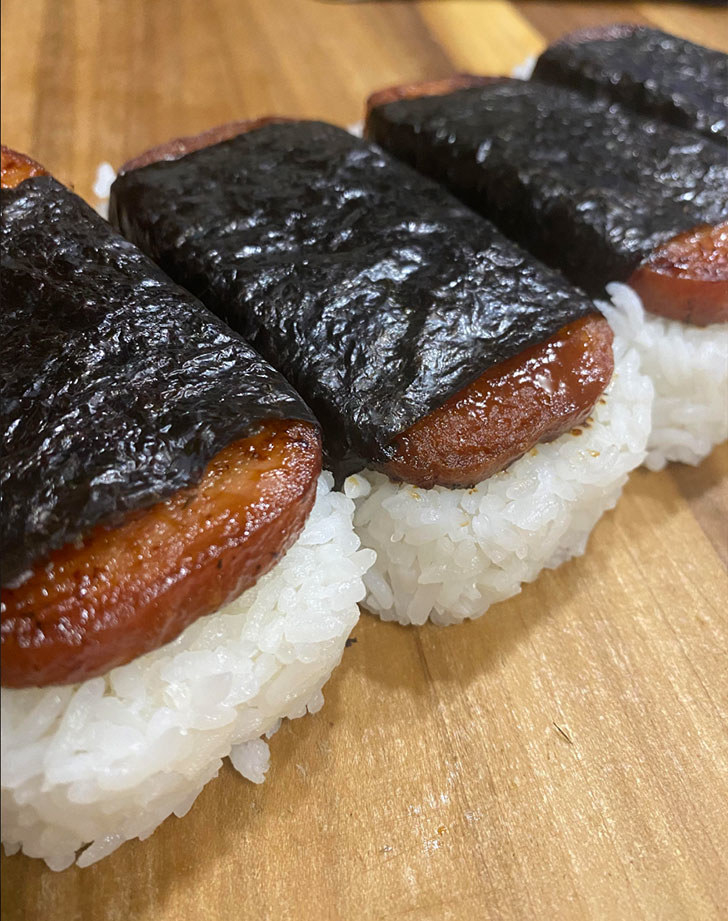 23.
"Egg drop soup, which you can make using just chicken broth, eggs, and soy sauce. Green onions and sesame oil are optional."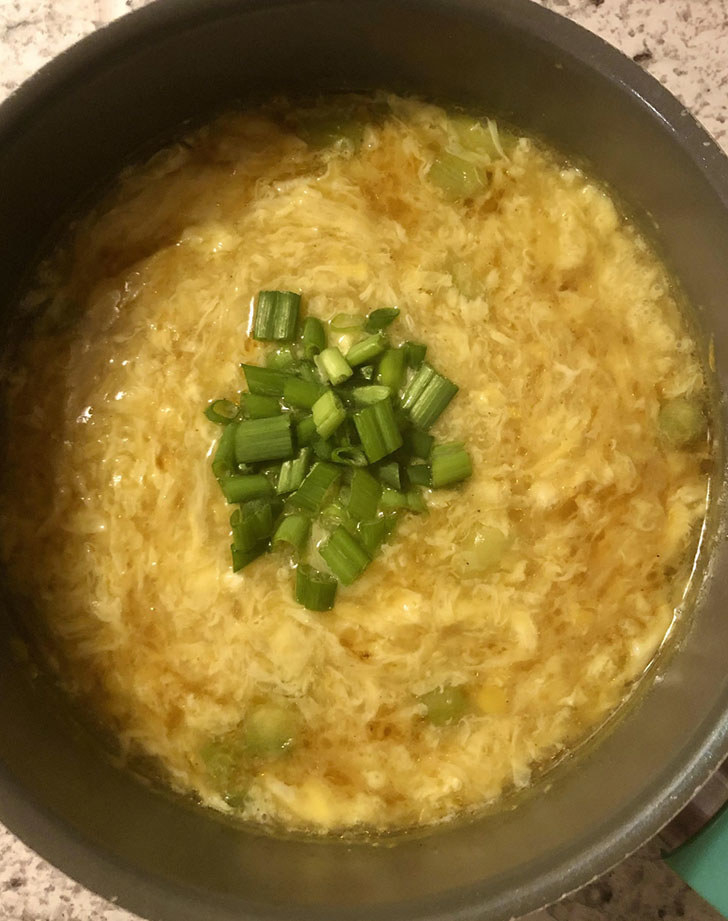 24.
"A simple baked potato with butter and shredded cheddar. Hits the spot every time."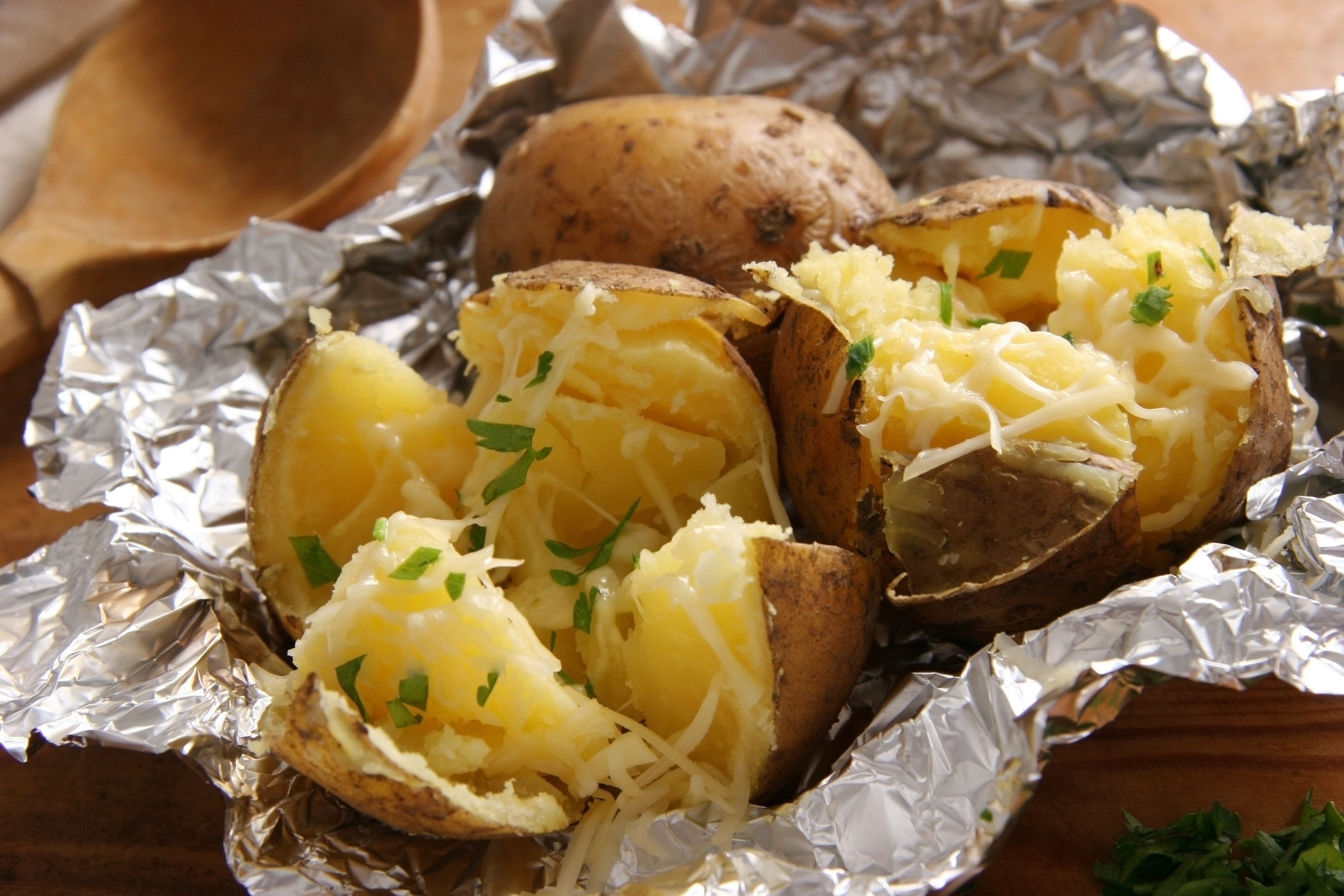 25.
"A PB&J sandwich, although it must be strawberry jelly for me. It's just not the same with grape."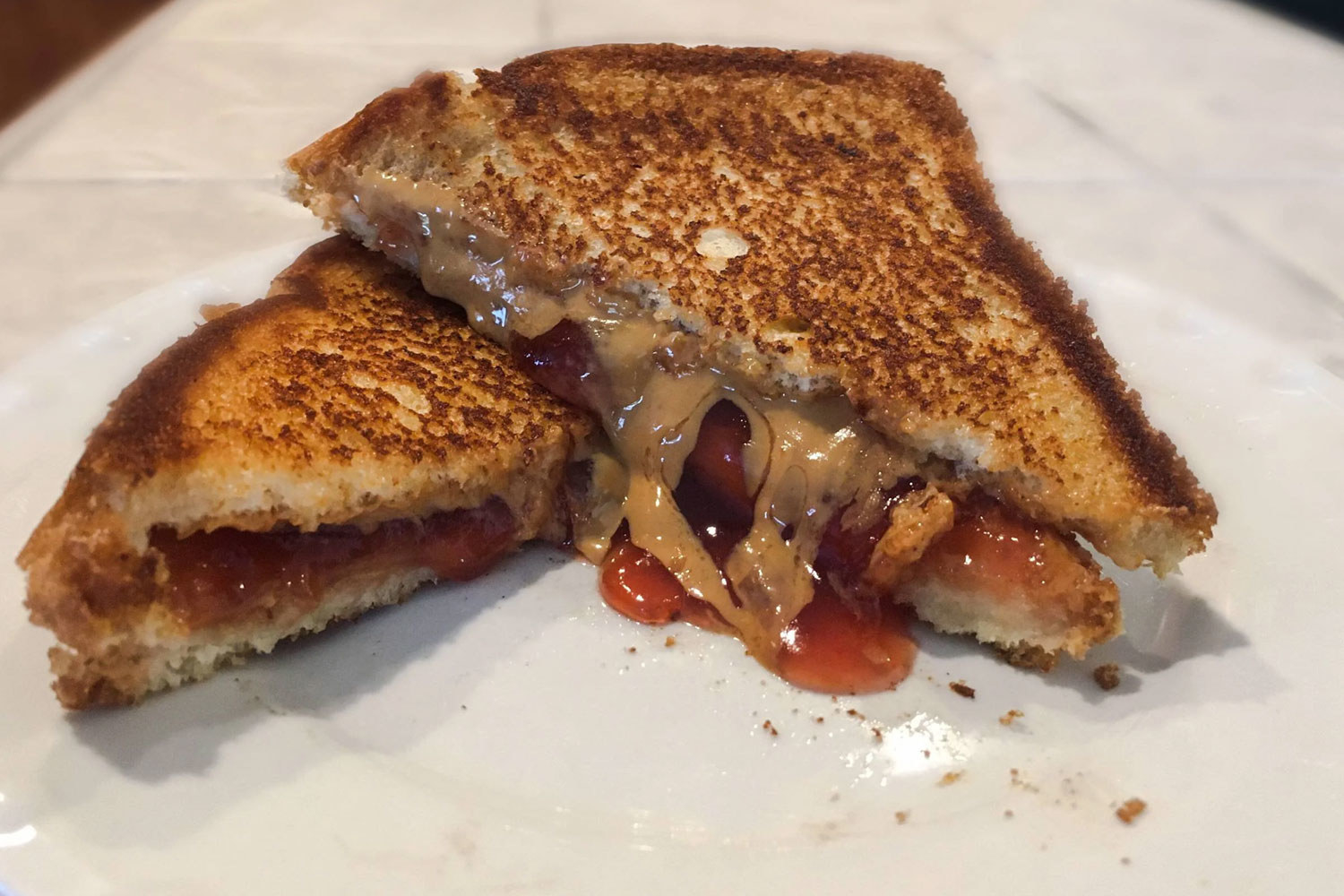 26.
"Canned chili over lettuce with salsa and/or sour cream. This makes a darn good taco salad. Bonus points if you eat it with tortilla chips or Fritos."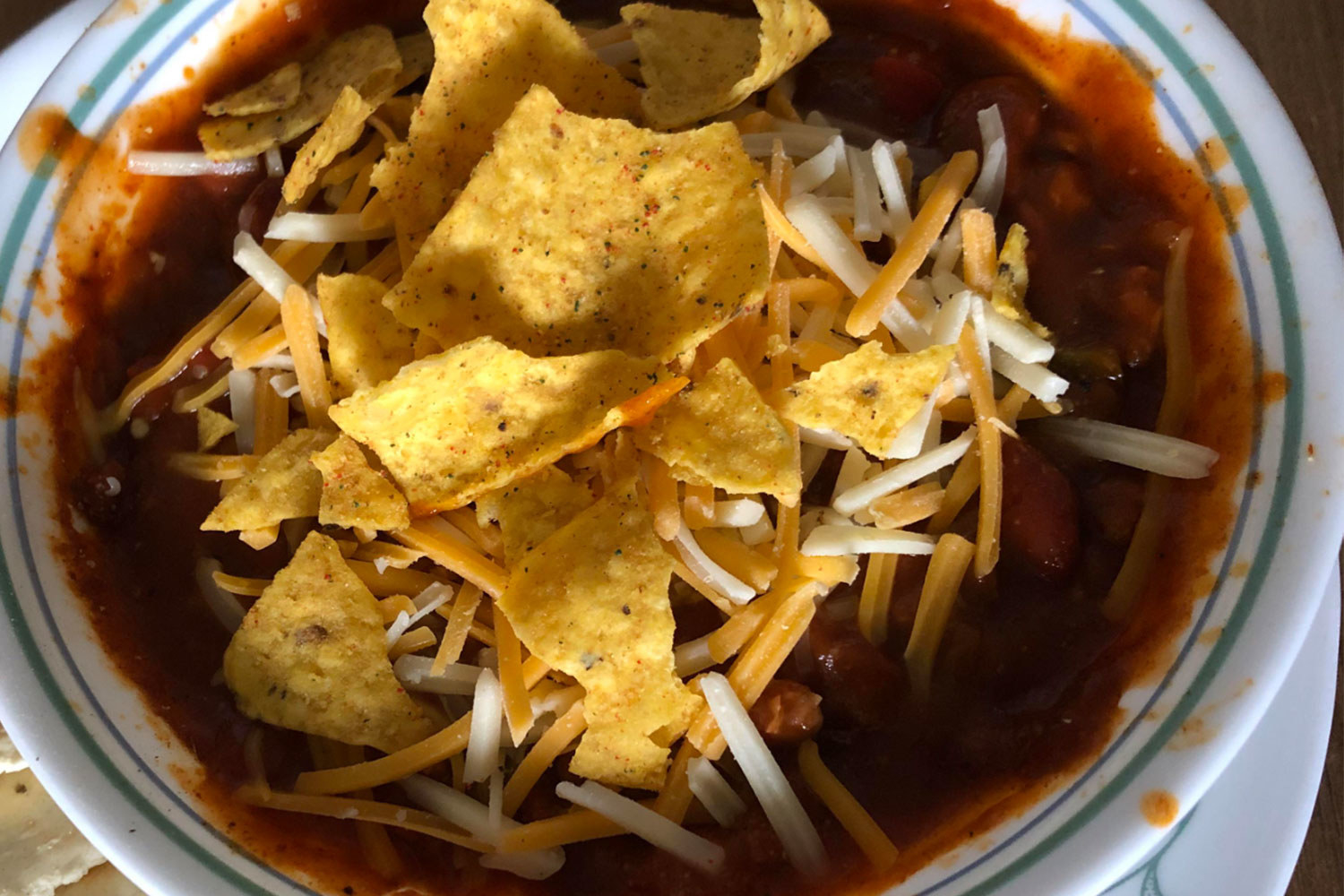 27.
"Cinnamon toast. Toast, butter, and cinnamon sugar is all there is to it."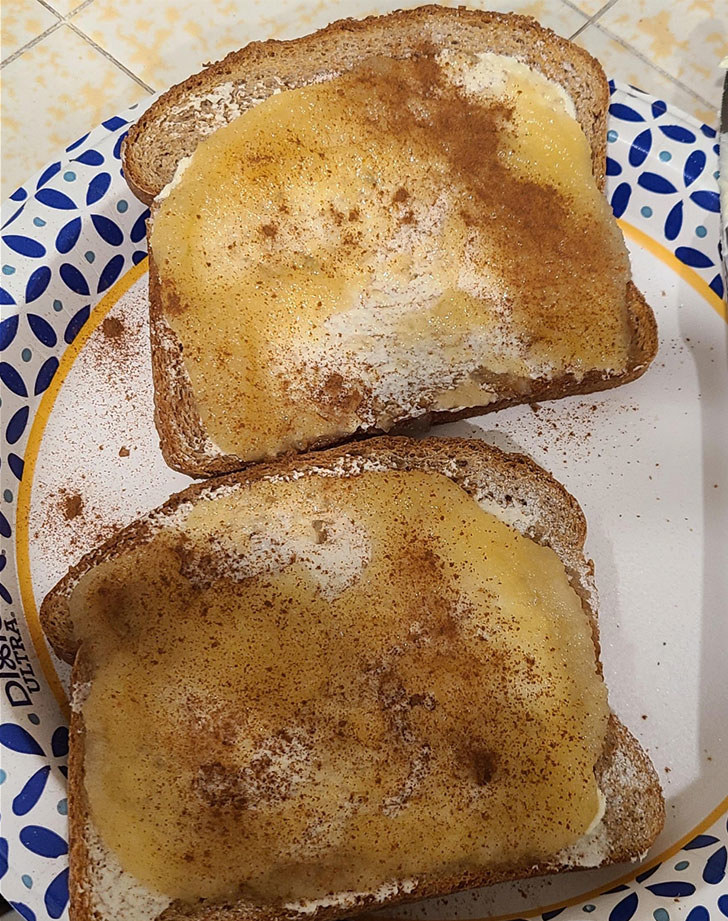 28.
"Rigatoni cooked al dente with grated Parmesan and black pepper. It's like a poor man's cacio e pepe."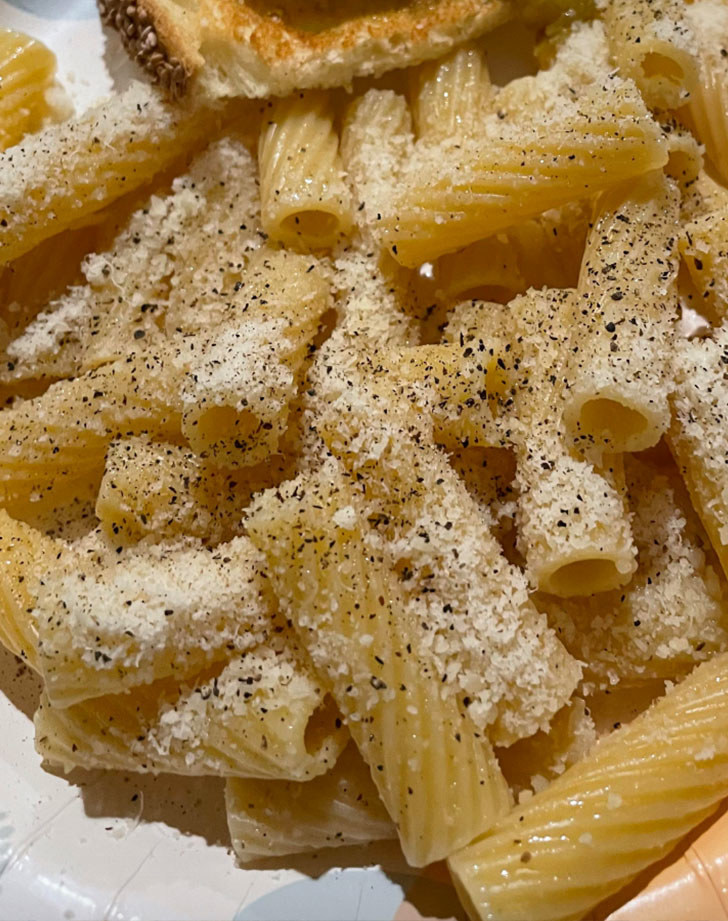 What's your favorite low-maintenance but delicious comfort food that requires just a few easy ingredients? Tell us in the comments!
Note: Some responses have been edited for length and/or clarity.