Trader Joe's Thanksgiving Items Are Already Starting To Hit Shelves — Here's Everything To Pick Up This Year
From party apps and sides to turkey and desserts, the gang's all here.
Look, I know it's barely November, but Trader Joe's is already starting to stock its shelves with some must-try thanksgiving items from heat-and-serve cheesy scalloped potatoes, sparkling cranberry cider, and ready-to-eat crispy apple blossoms. Here's everything I saw on my last visit to TJ's that you might want to try on your holiday table.
1.
Thanksgiving Pie Chocolate Truffles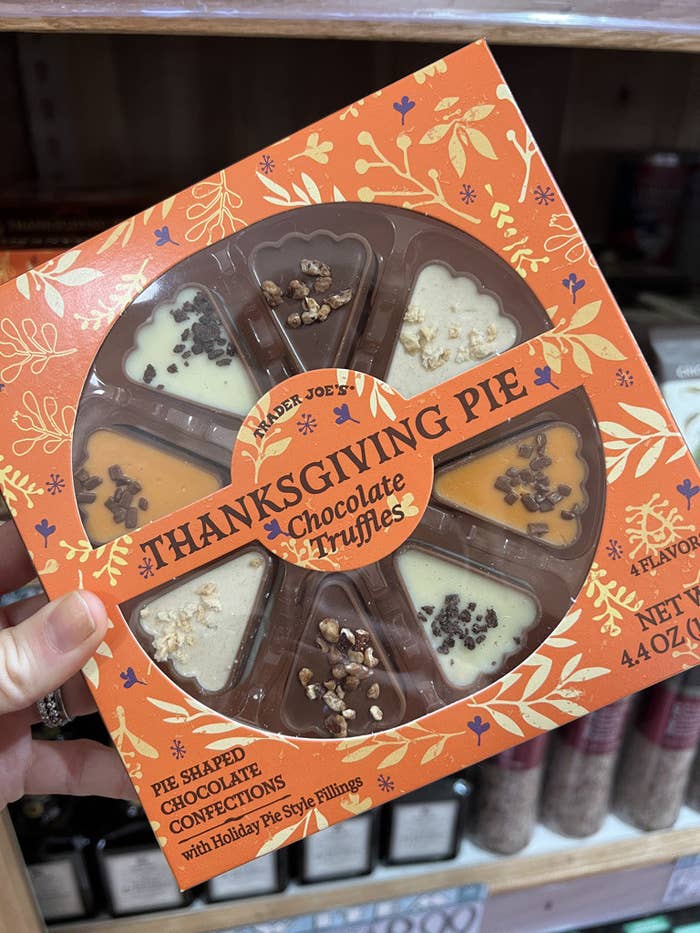 2.
Cornbread Stuffing Mix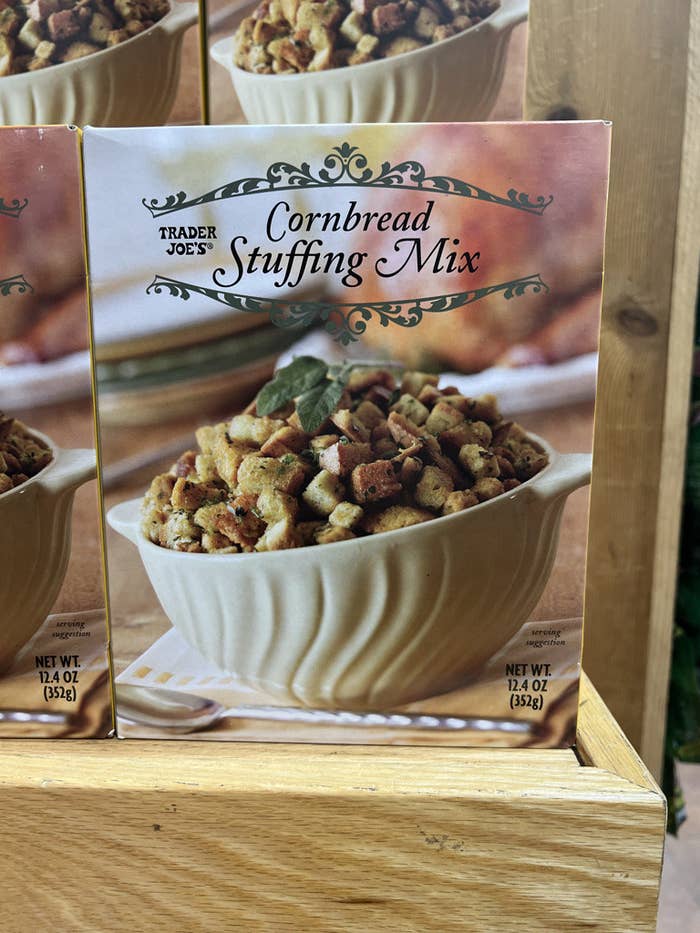 3.
Holiday Vegetable Hash
4.
Mashed Sweet Potatoes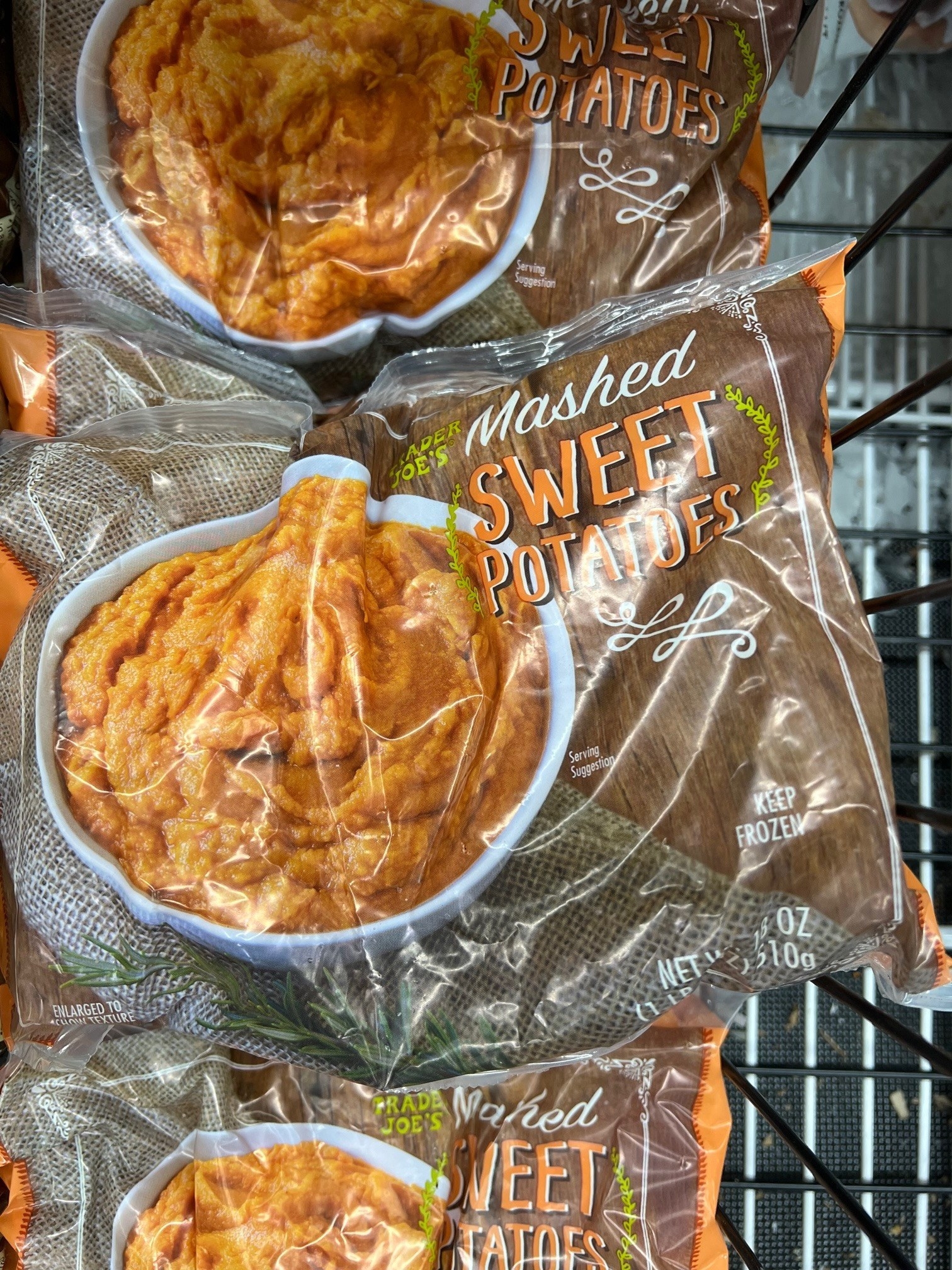 5.
Hatch Chile Mac & Cheese
6.
Gingerbread Turkey Trot Cookie Decorating Kit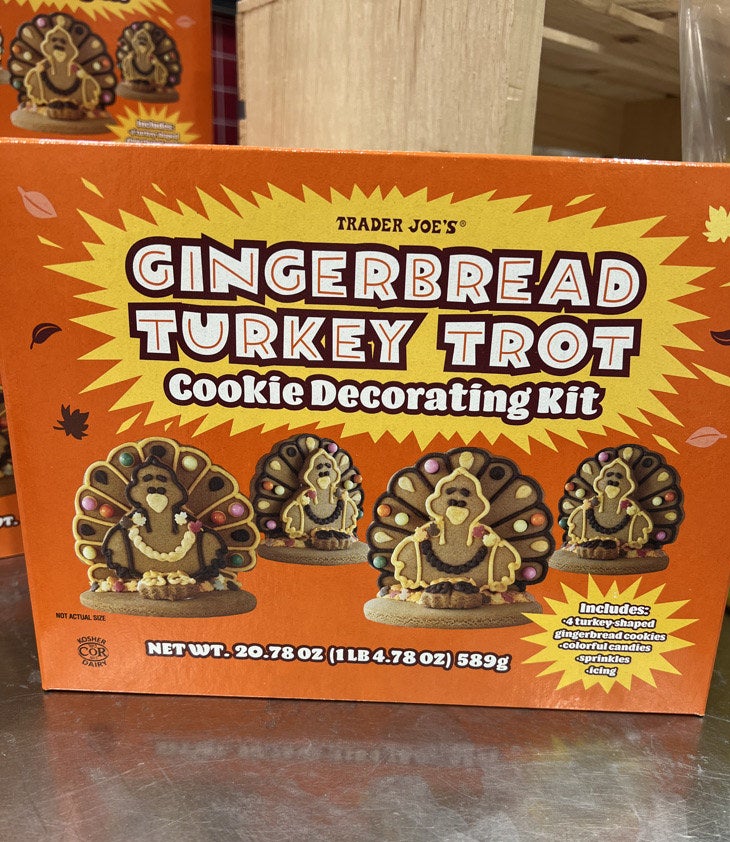 7.
Apple Blossoms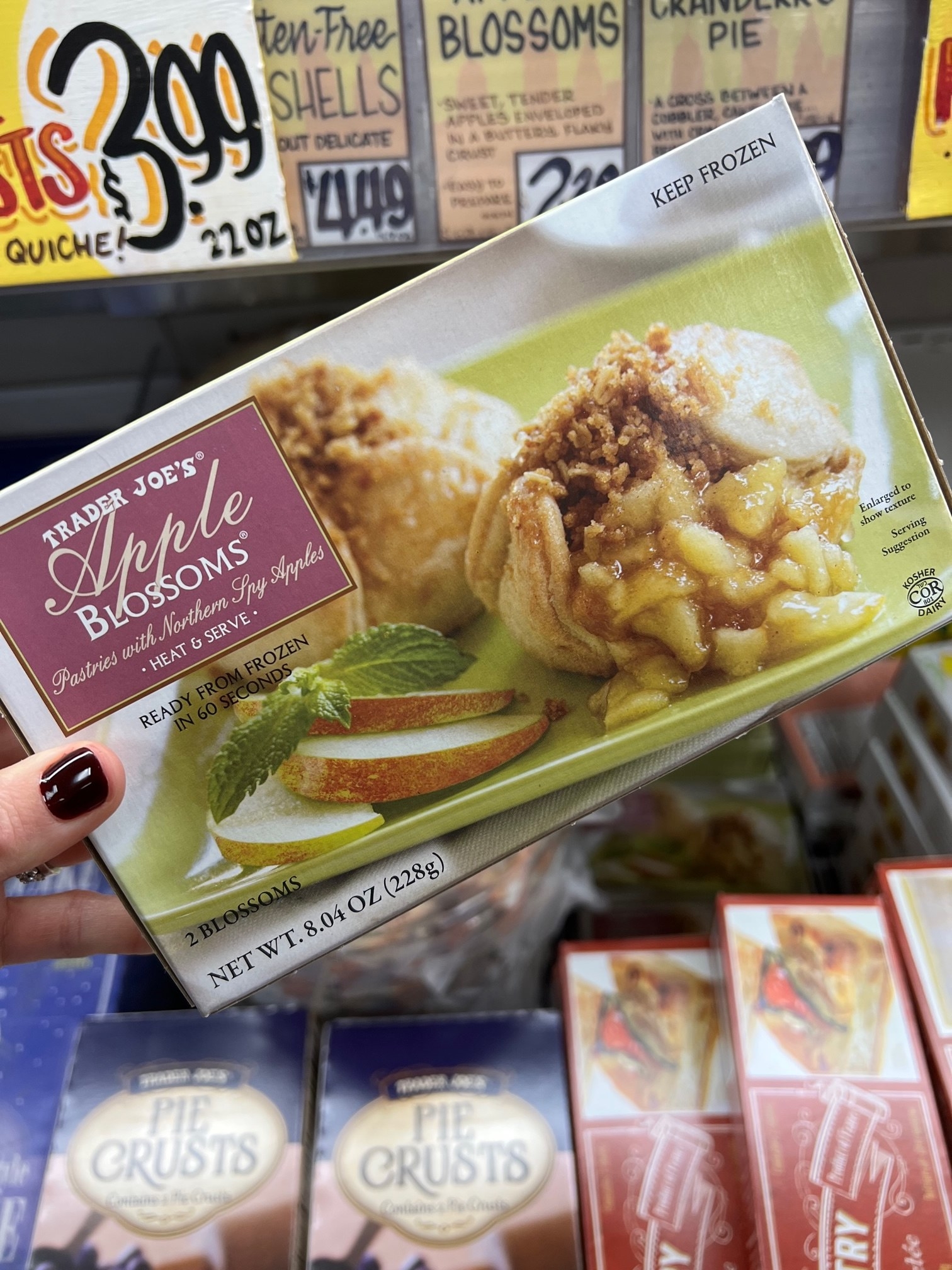 8.
Nuts About Rosemary Mix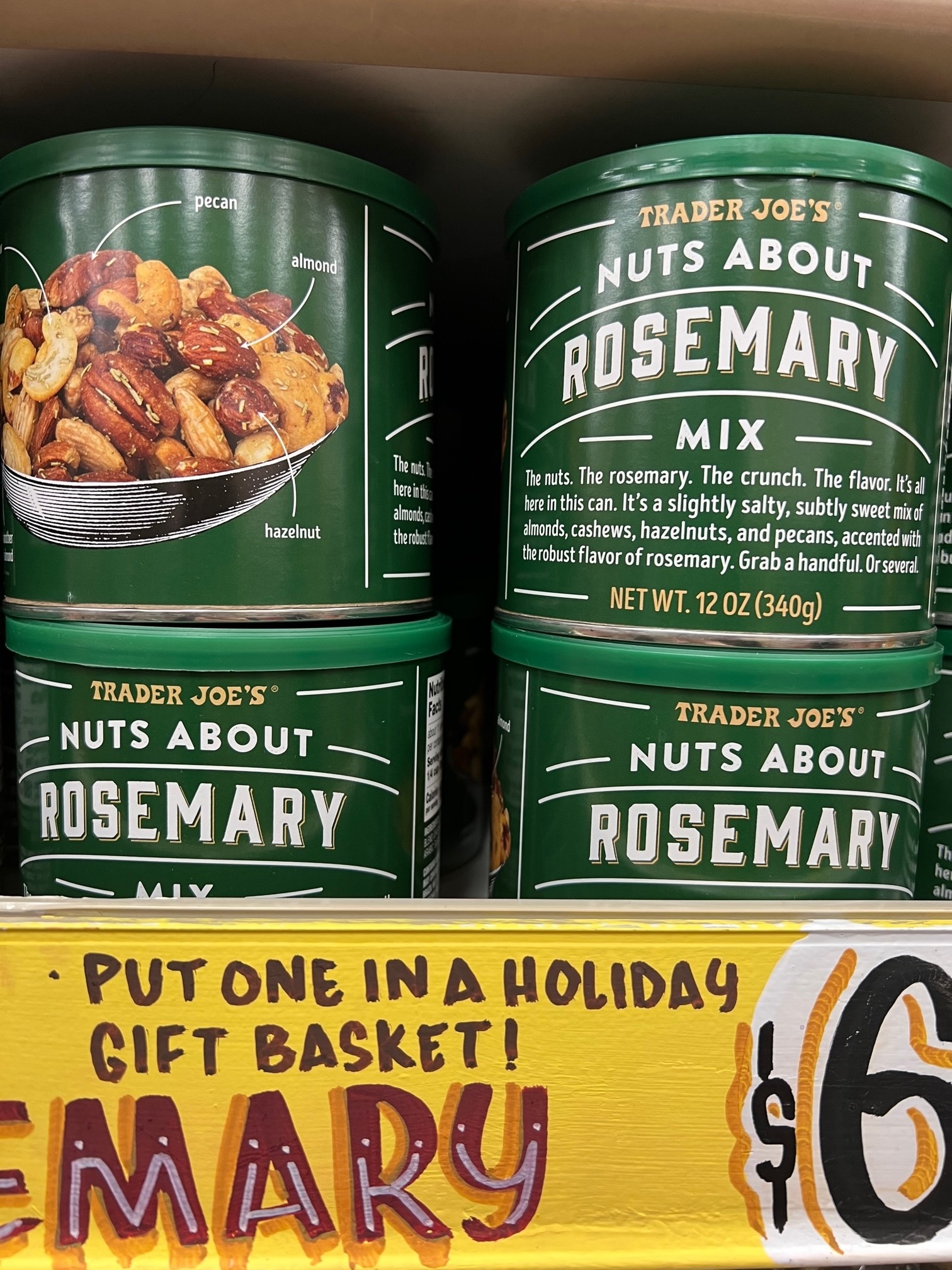 9.
12 Cranberry Orange Bars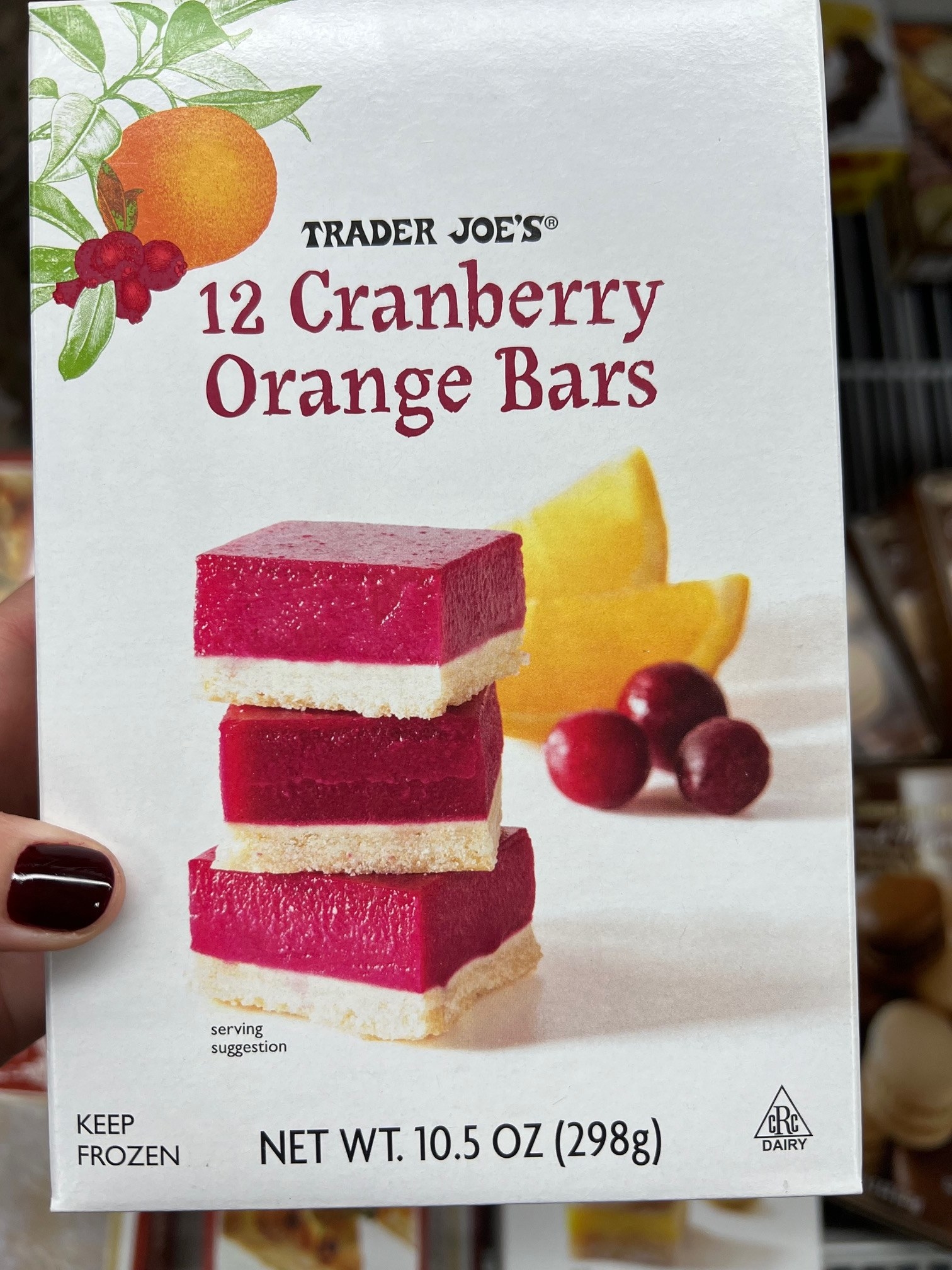 10.
Squash Galore
11.
Sparkling Cranberry Ginger Beverage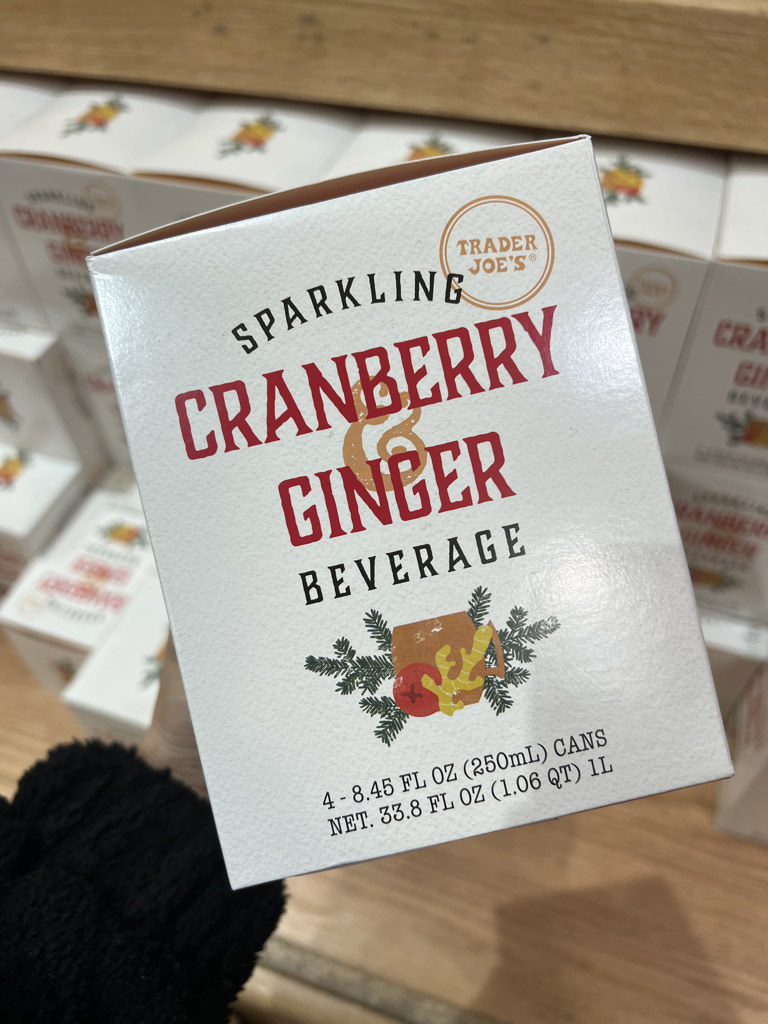 12.
Fried Onion Pieces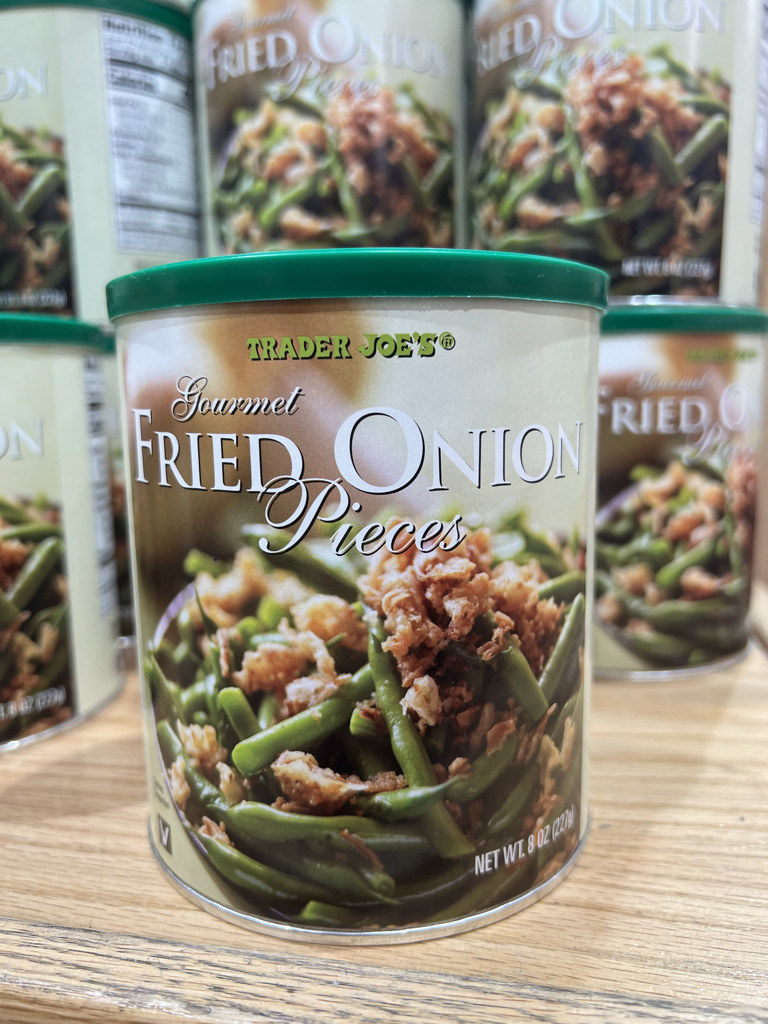 13.
Turkey Flavored Gravy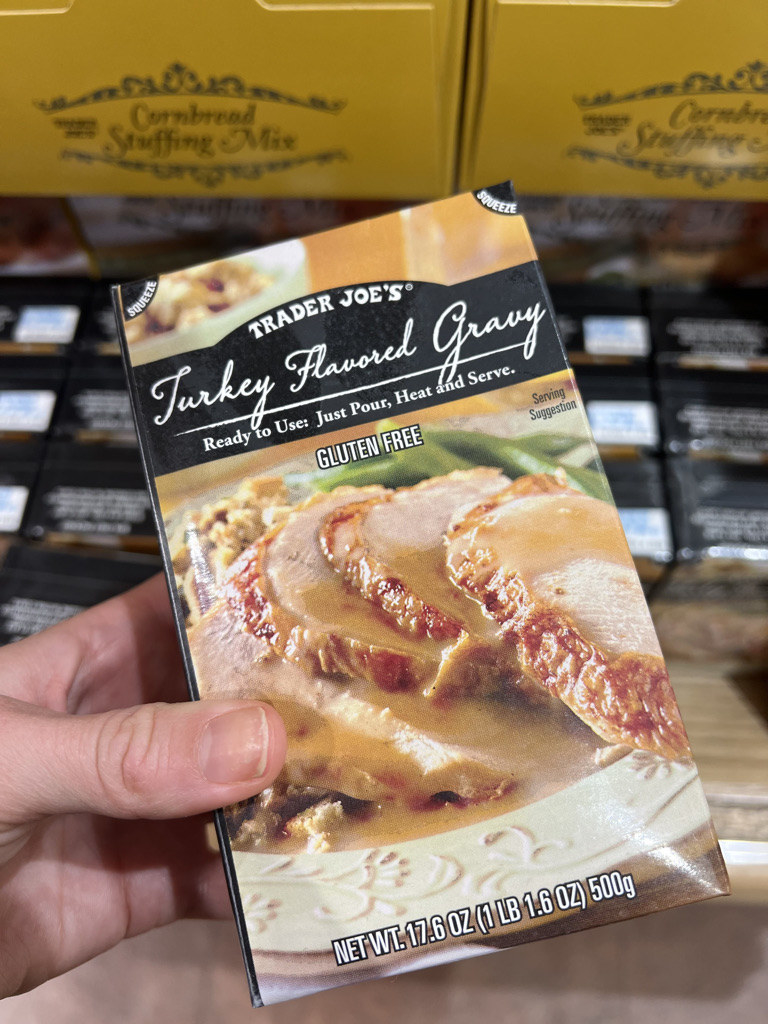 14.
Roasted Cauliflower and Orzo With Four Cheeses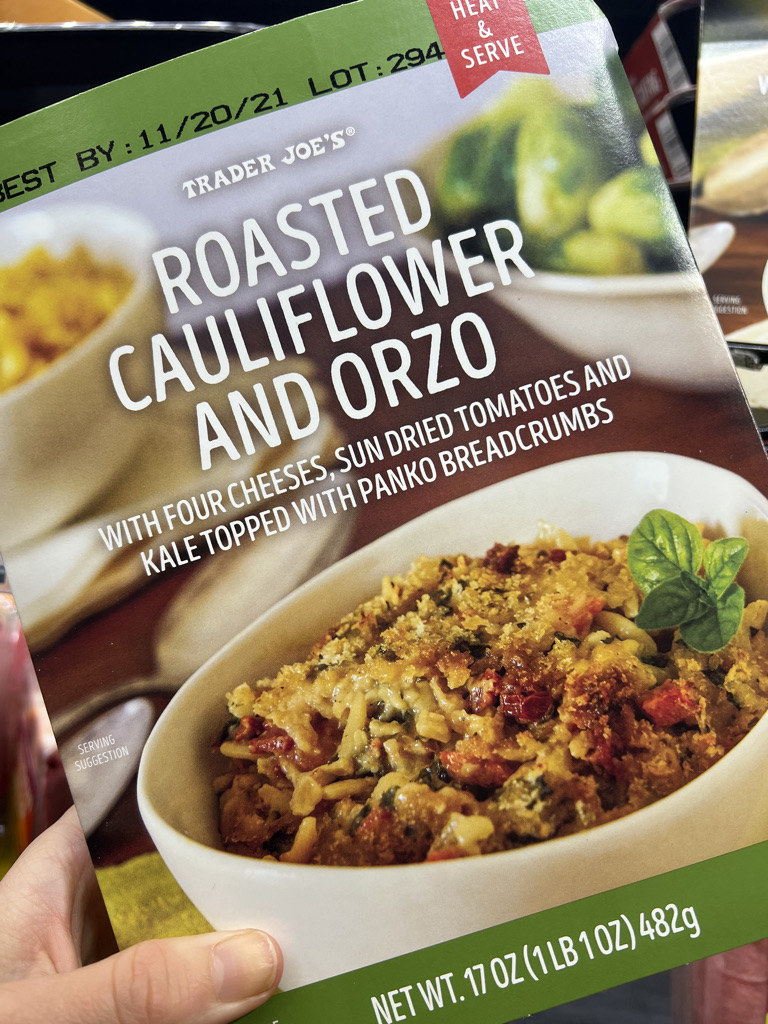 15.
Four Cheese Scalloped Potatoes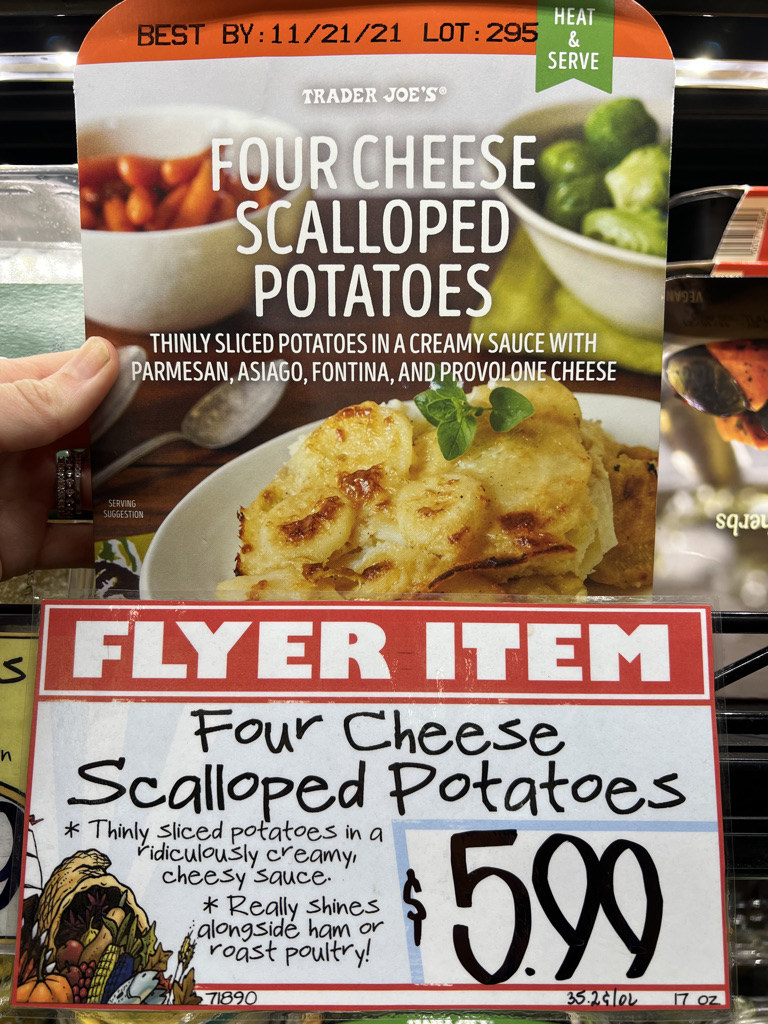 16.
Cranberry Sauce
17.
Pumpkin Chocolate Chunk Oatmeal Cookie Mix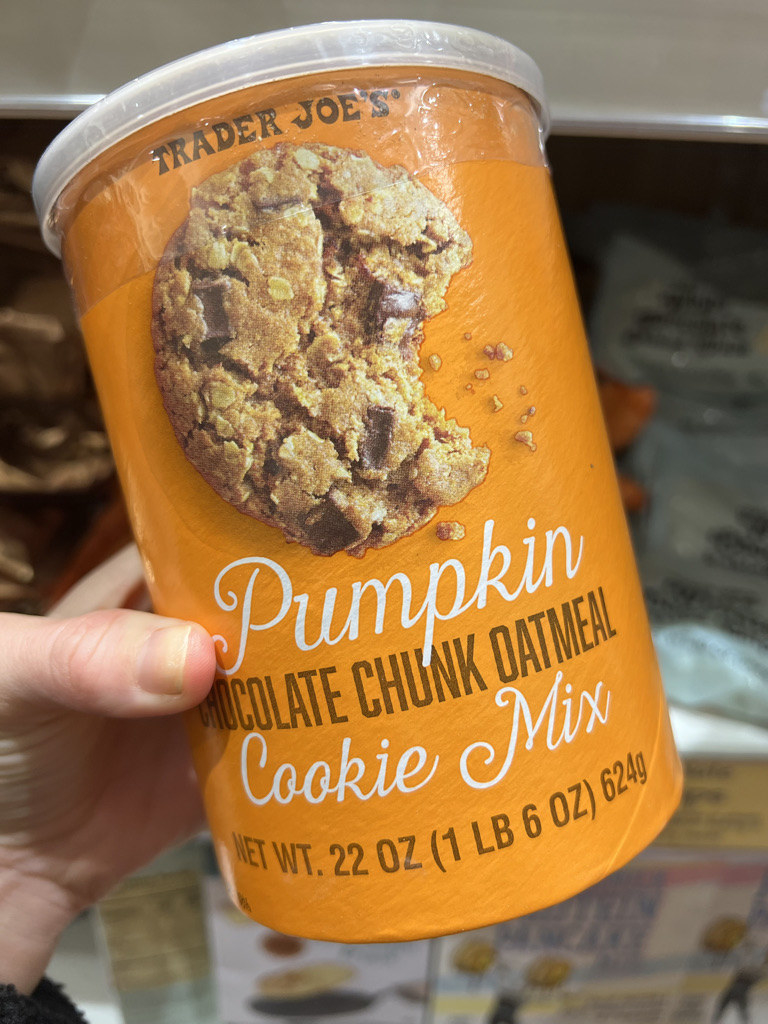 18.
Cornbread Mix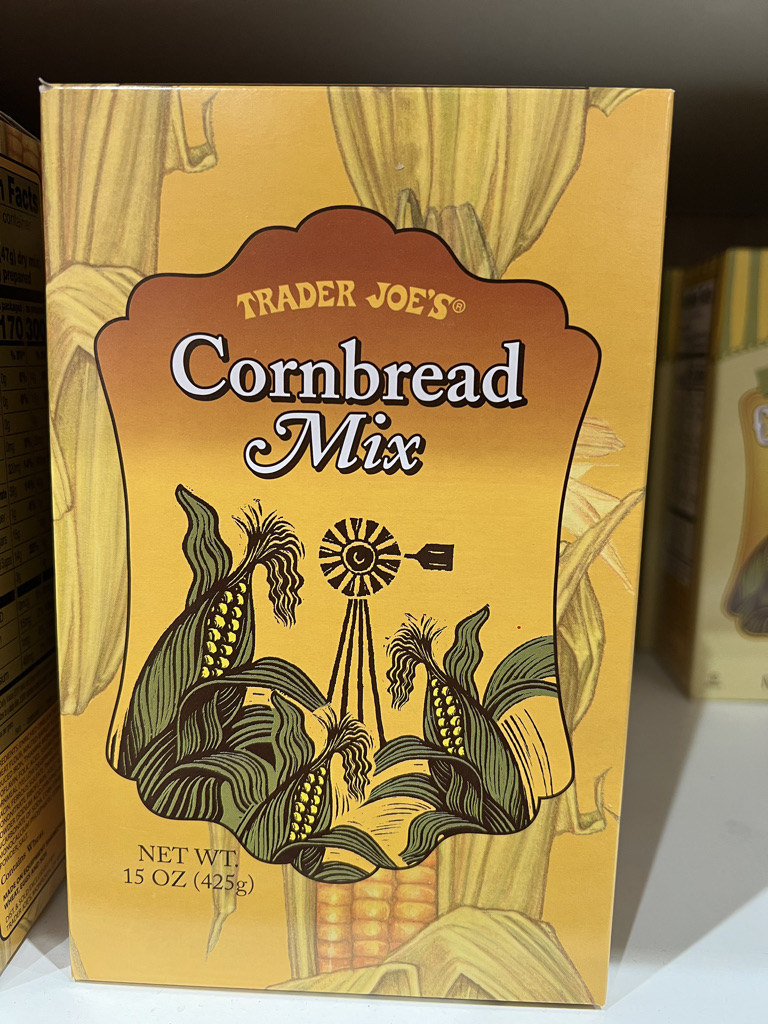 19.
Organic Pumpkin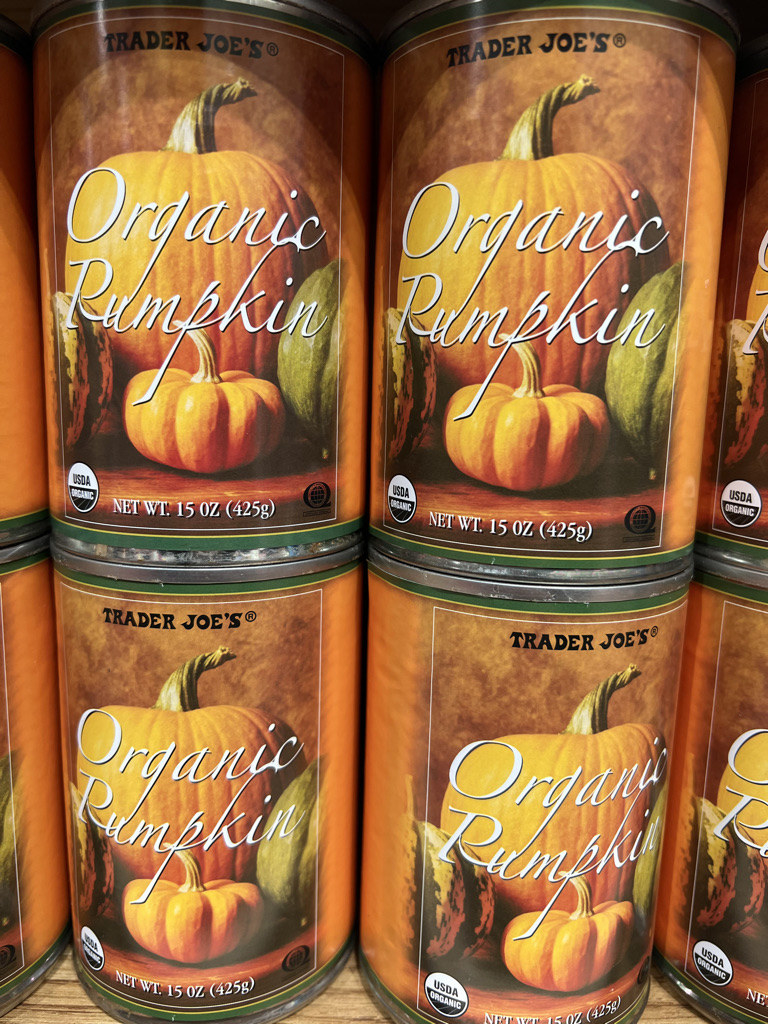 20.
Pumpkin Butternut Squash Bisque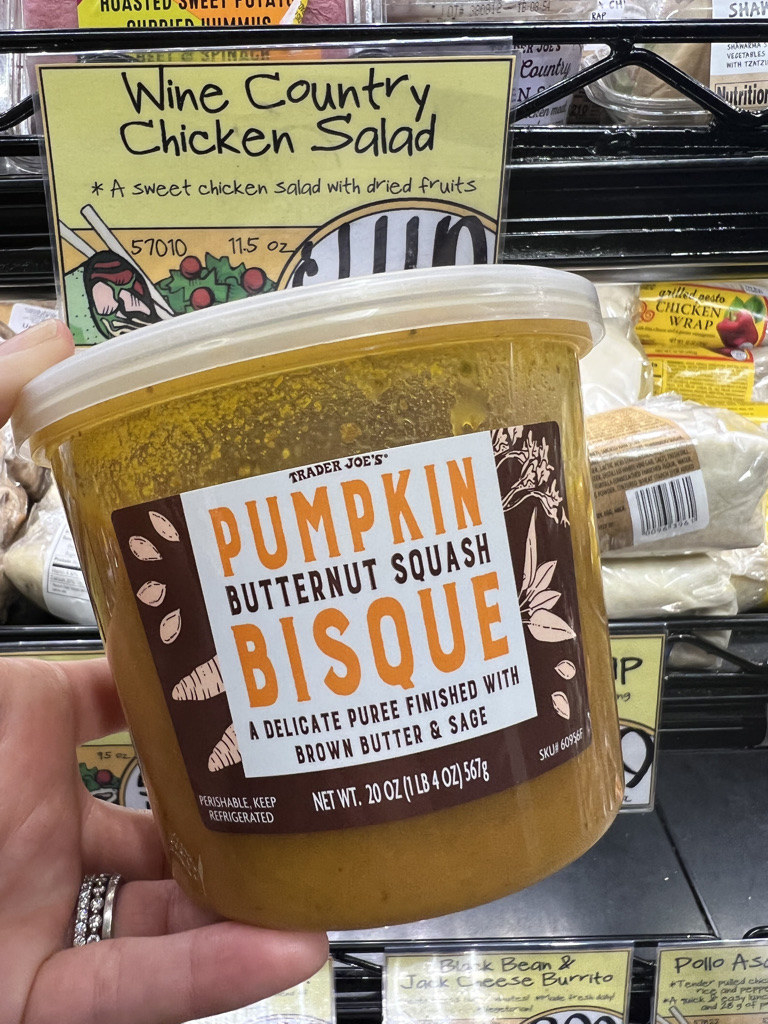 21.
Herbs de Provence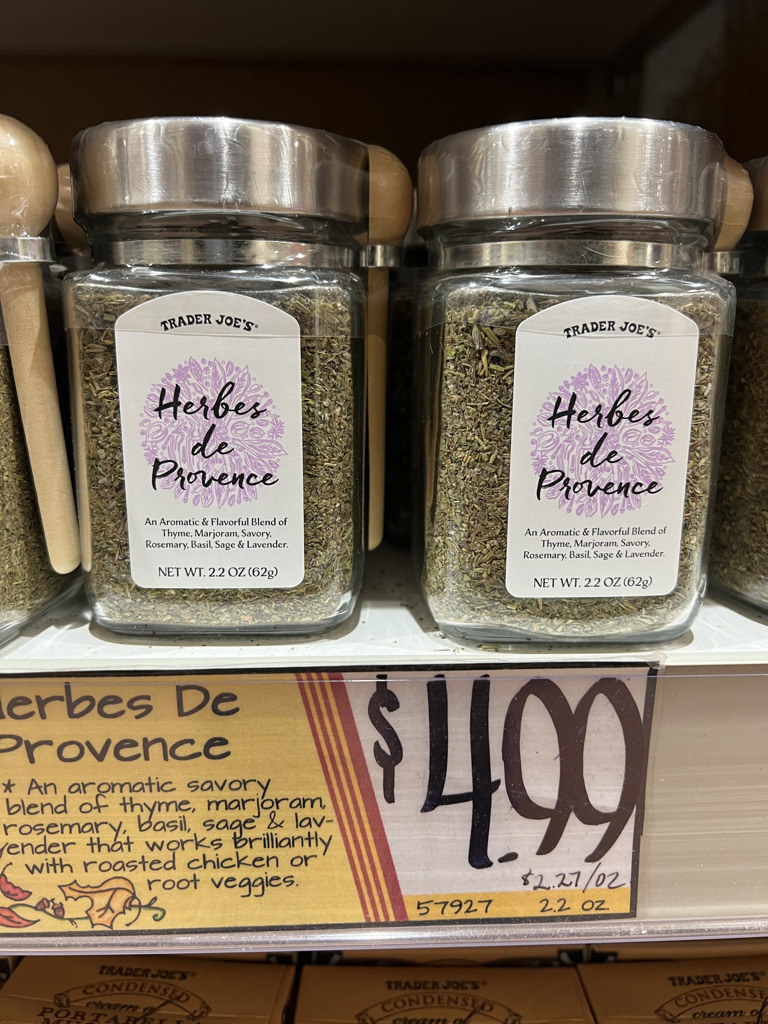 22.
Mashed Sweet Potatoes With Pecans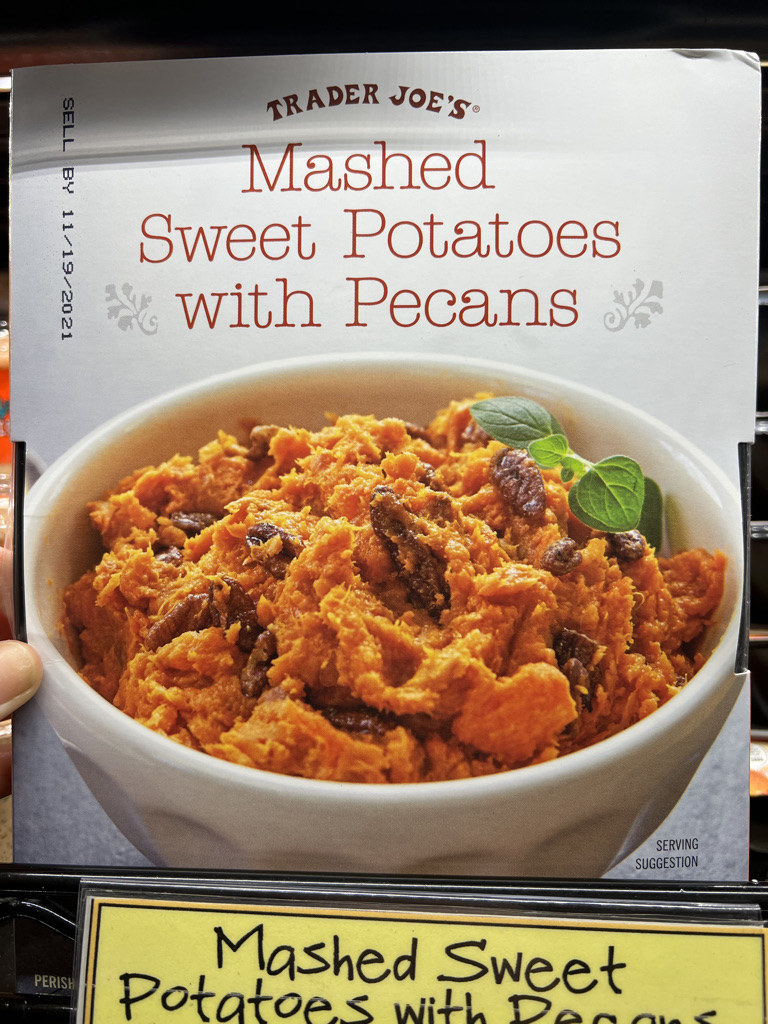 23.
Pumpkin Pie
24.
Turkey Harvest Salad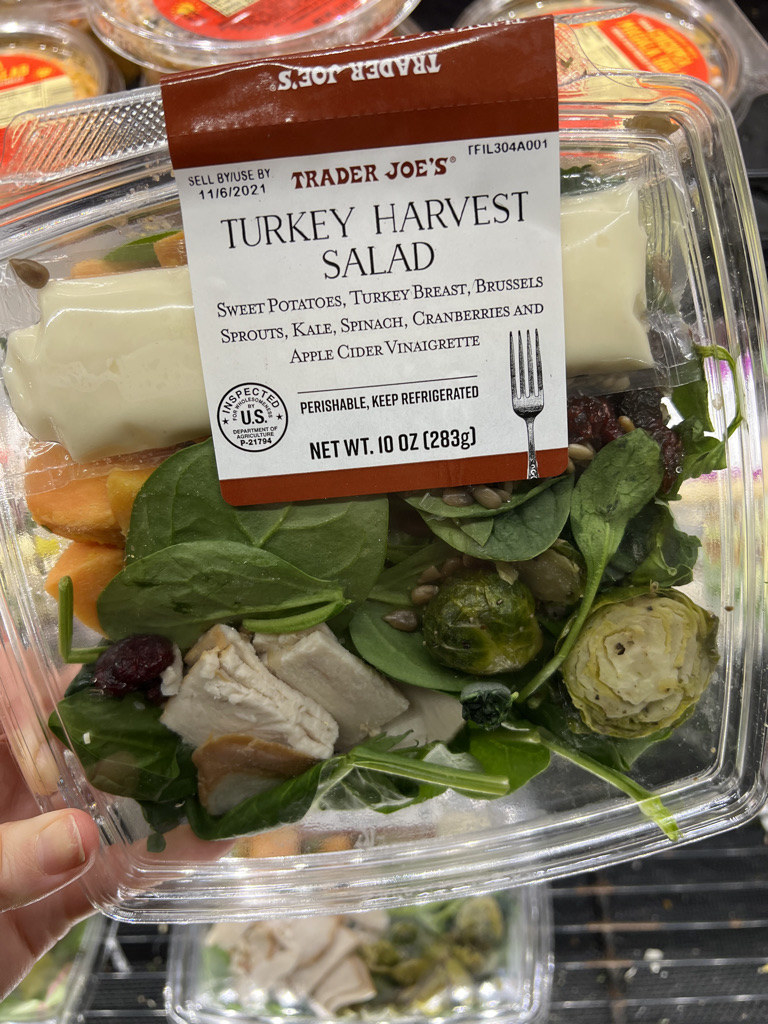 25.
Cornbread Stuffing With Roasted Apples, Cranberries, and Savory Herbs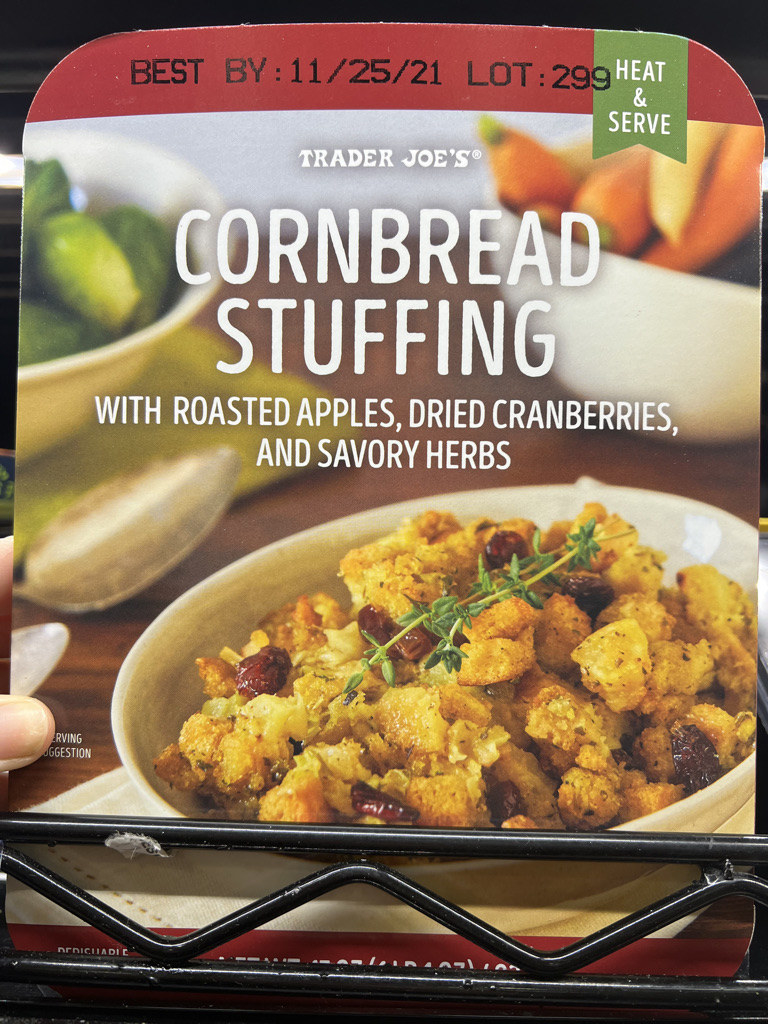 26.
Butternut Squash Mac & Cheese Bites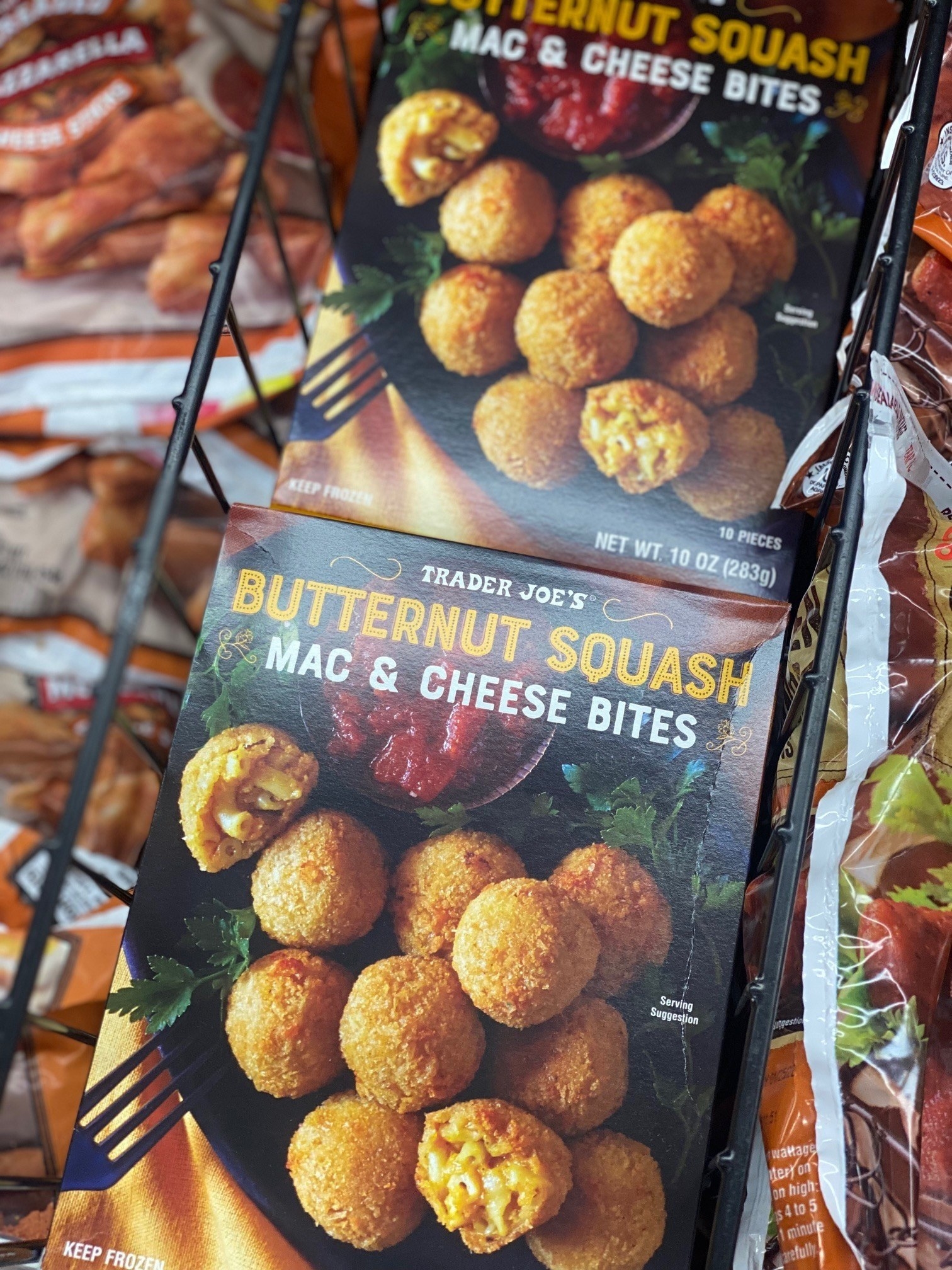 27.
Roasted Potatoes With Pepper & Onion
28.
Roasted Seasoned Brussels Sprouts With Parmesan Cheese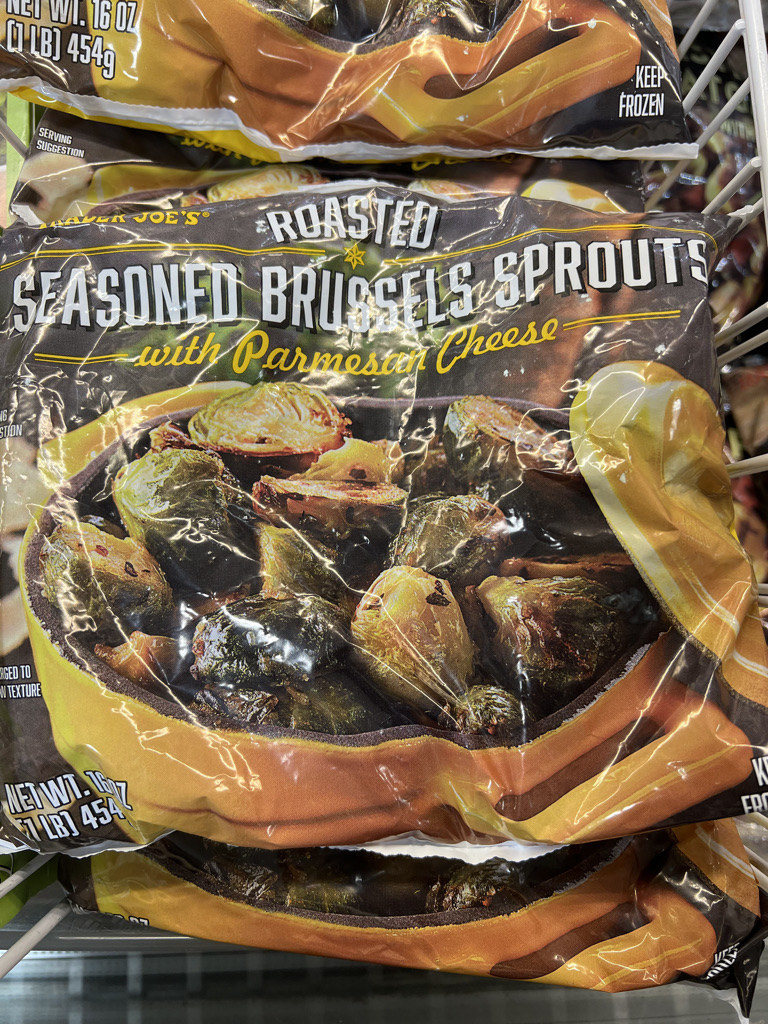 29.
Broccoli & Cauliflower Gratin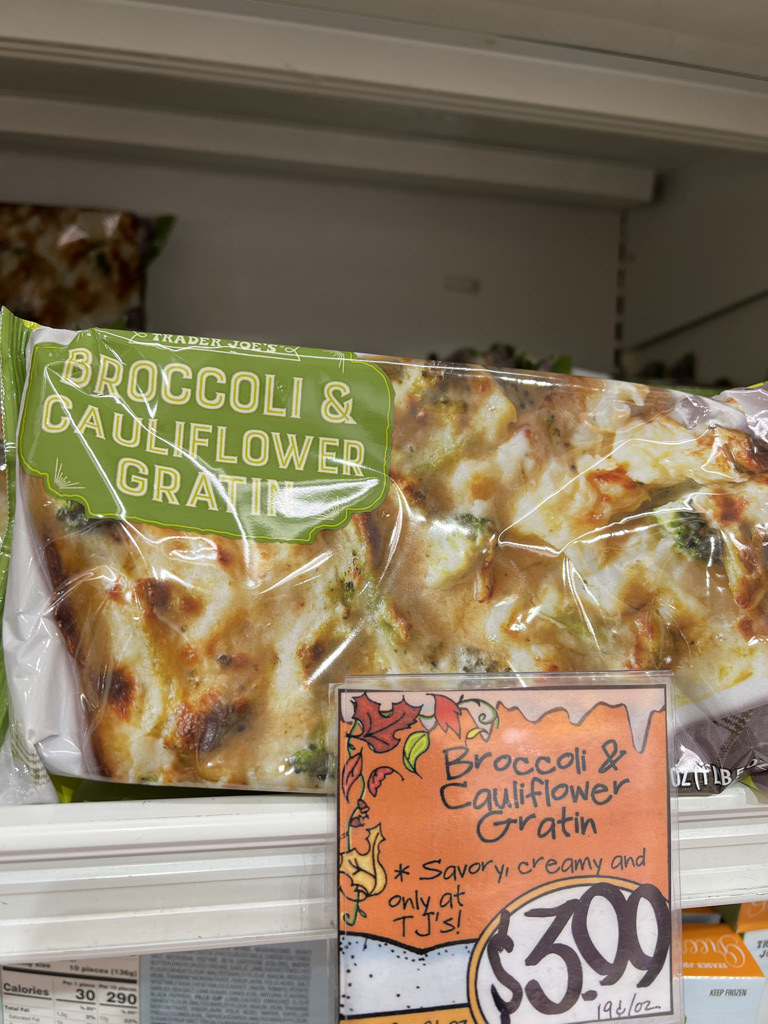 30.
Condensed Cream of Portabella Mushroom Soup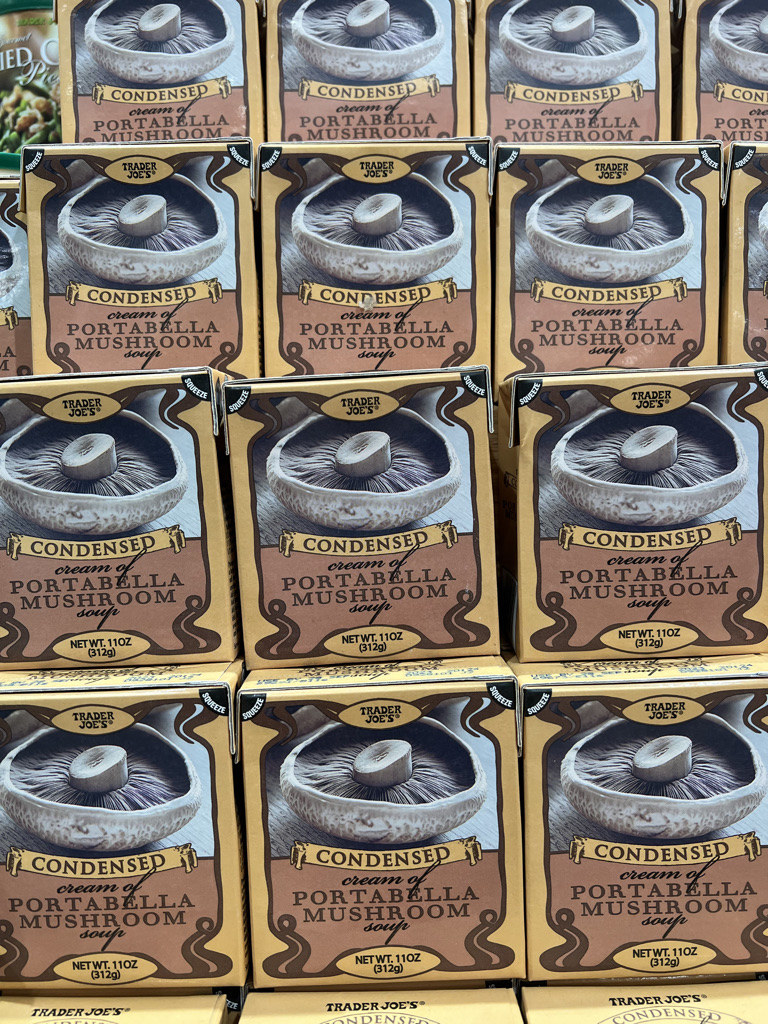 31.
Scallopini Potatoes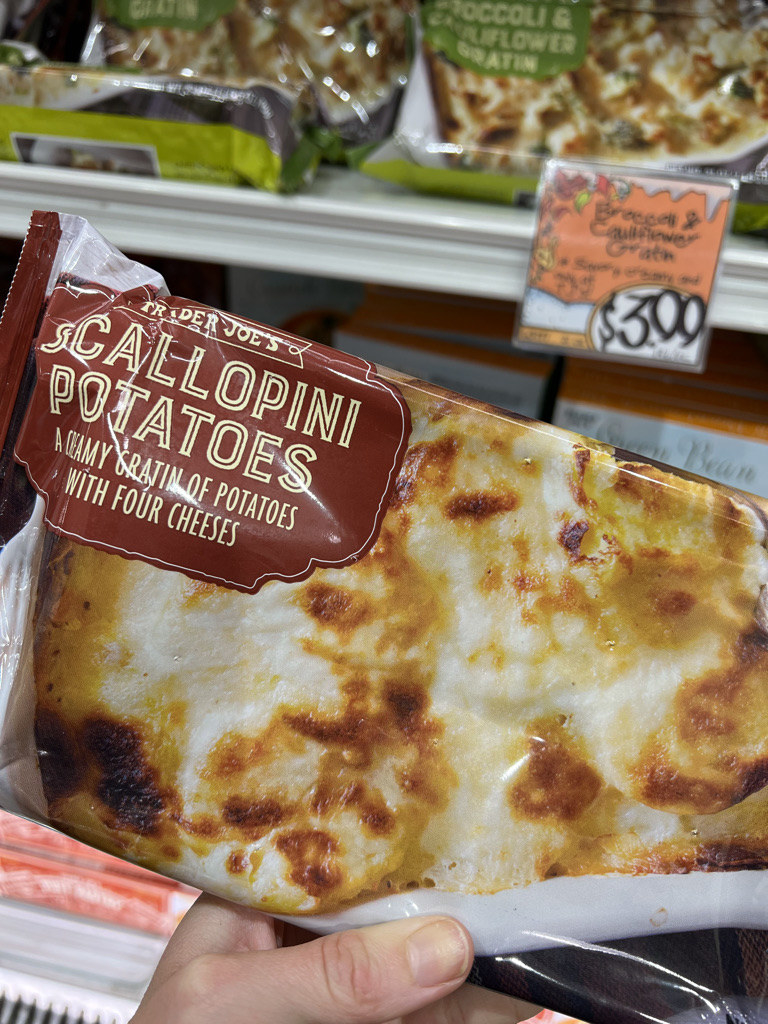 32.
Turkey & Stuffing En Croute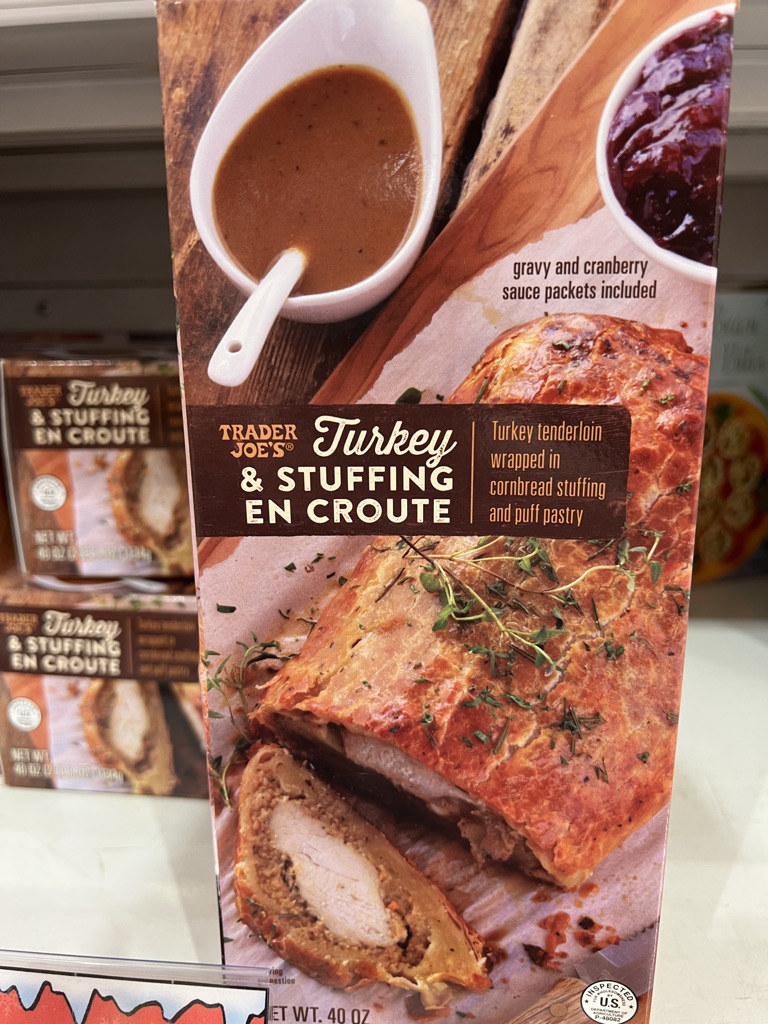 33.
Breaded Turkey-Less Stuffed Roast With Gravy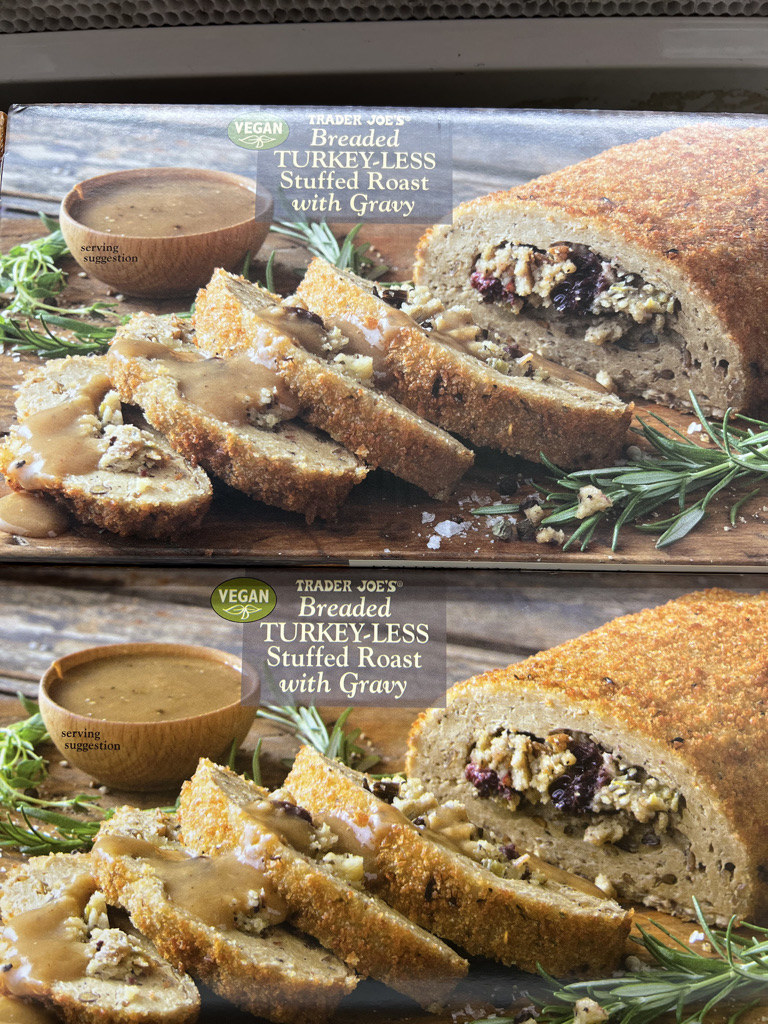 34.
Sparkling Cranberry Flavored Juice Blend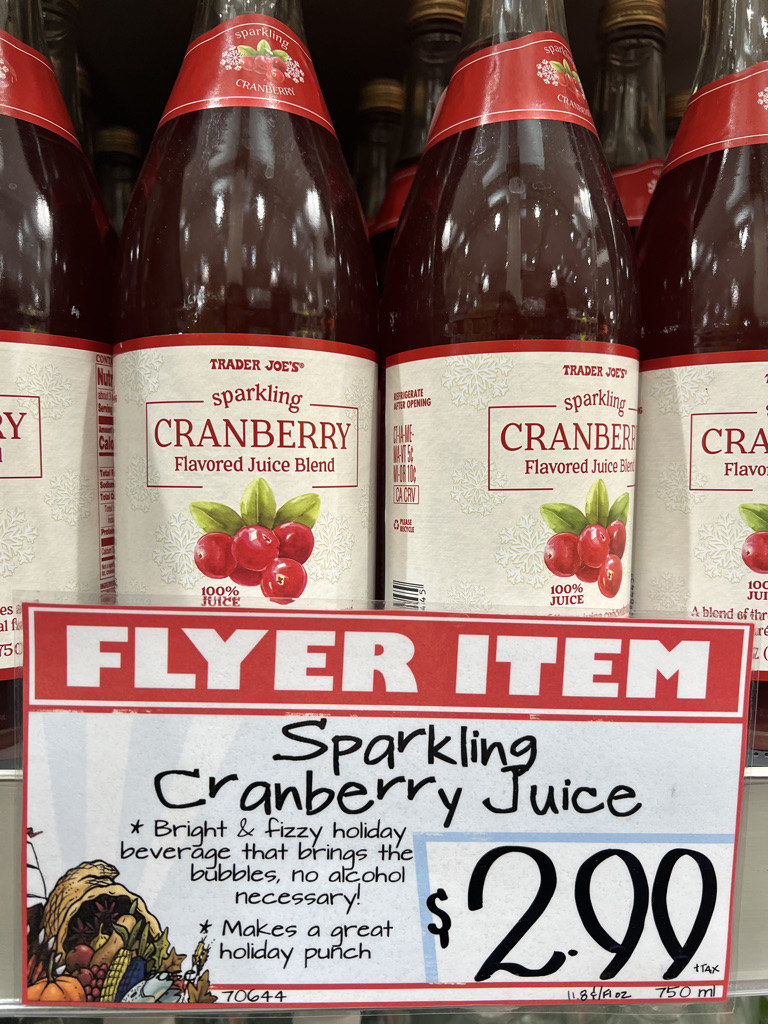 35.
Gingerbread Cake & Cookie Mix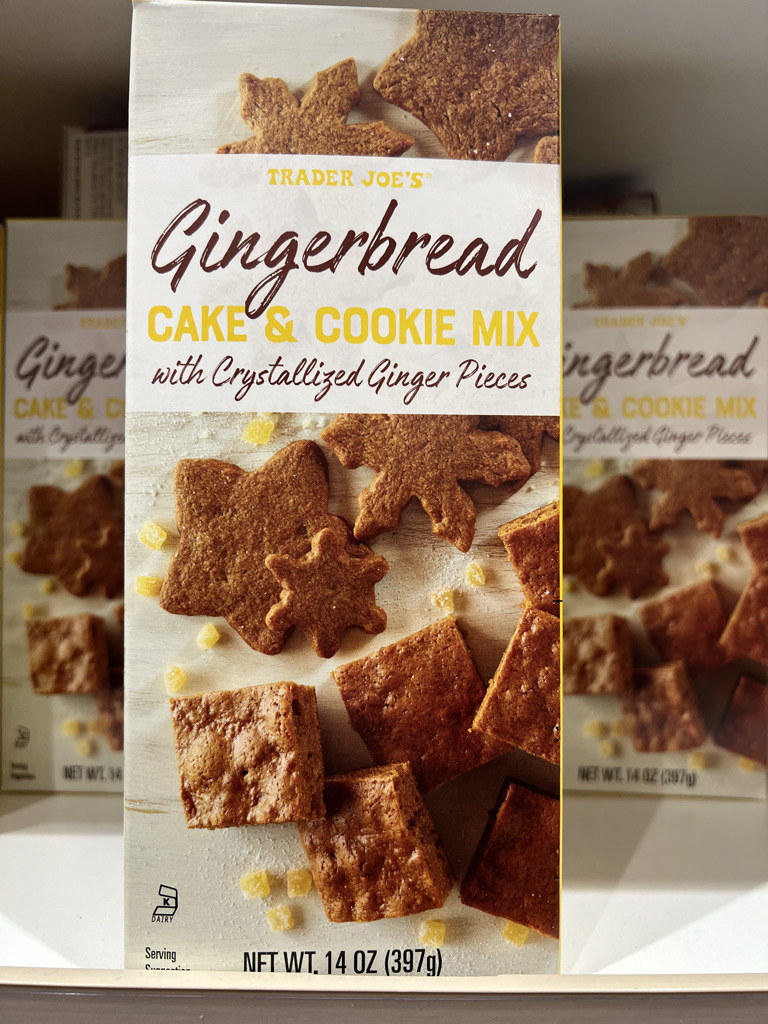 36.
Turkey Stock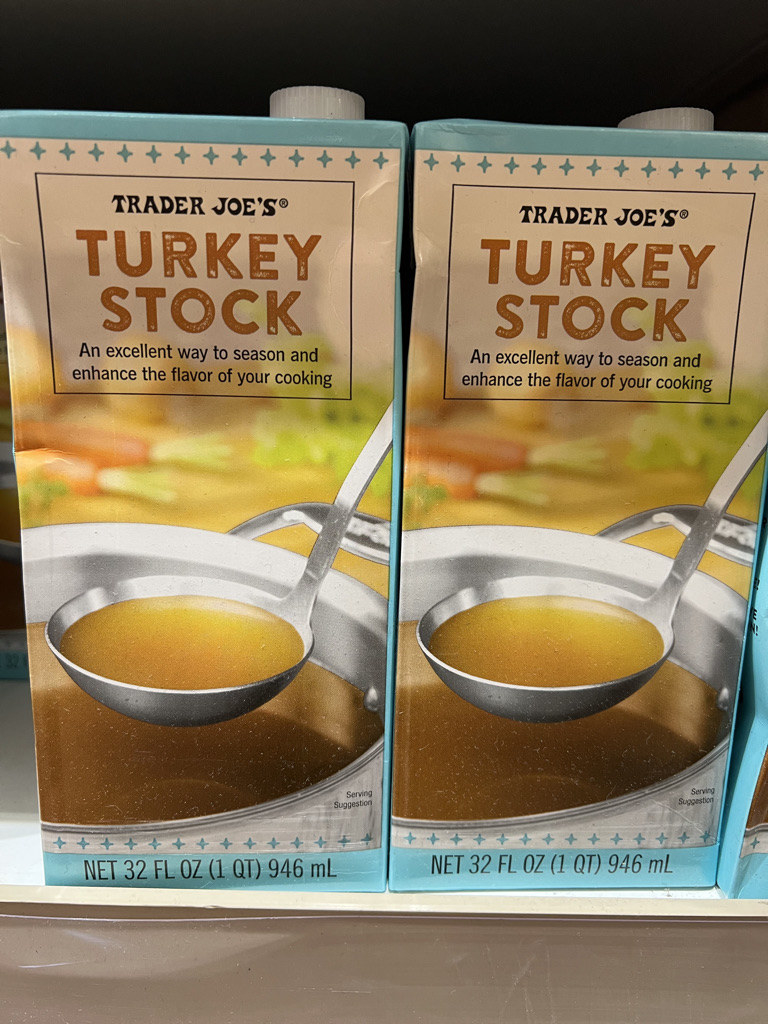 37.
Green Bean Casserole Bites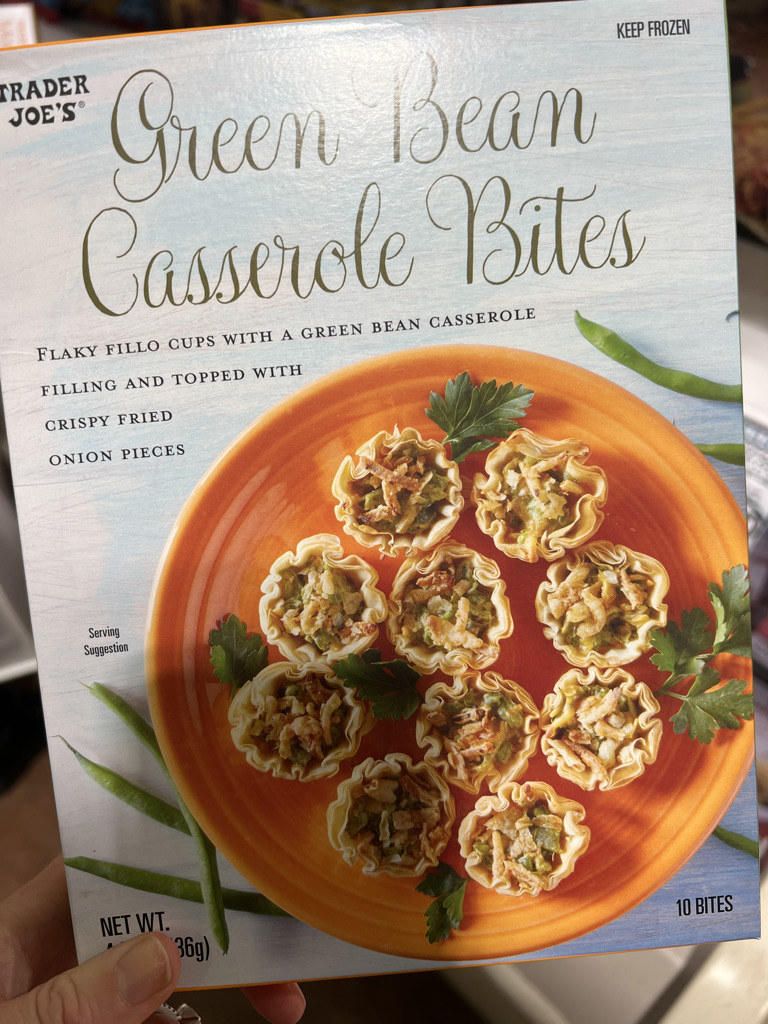 38.
Turkey Sausage Stuffing Fried Rice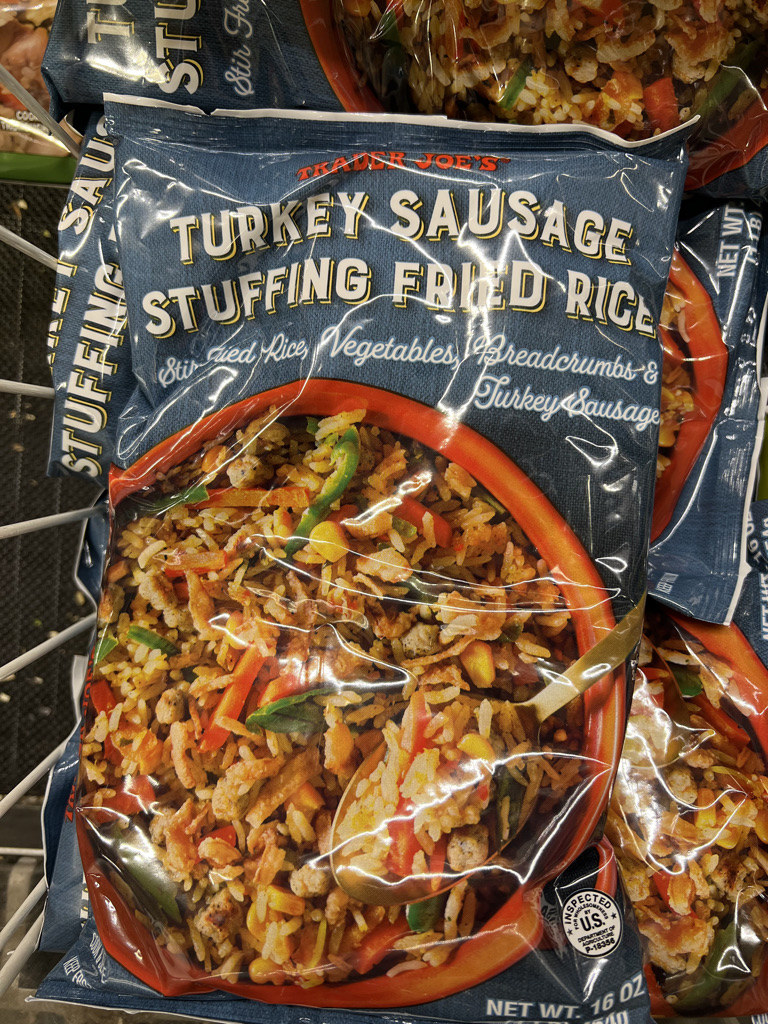 39.
Gingerbread Sandwich Cookies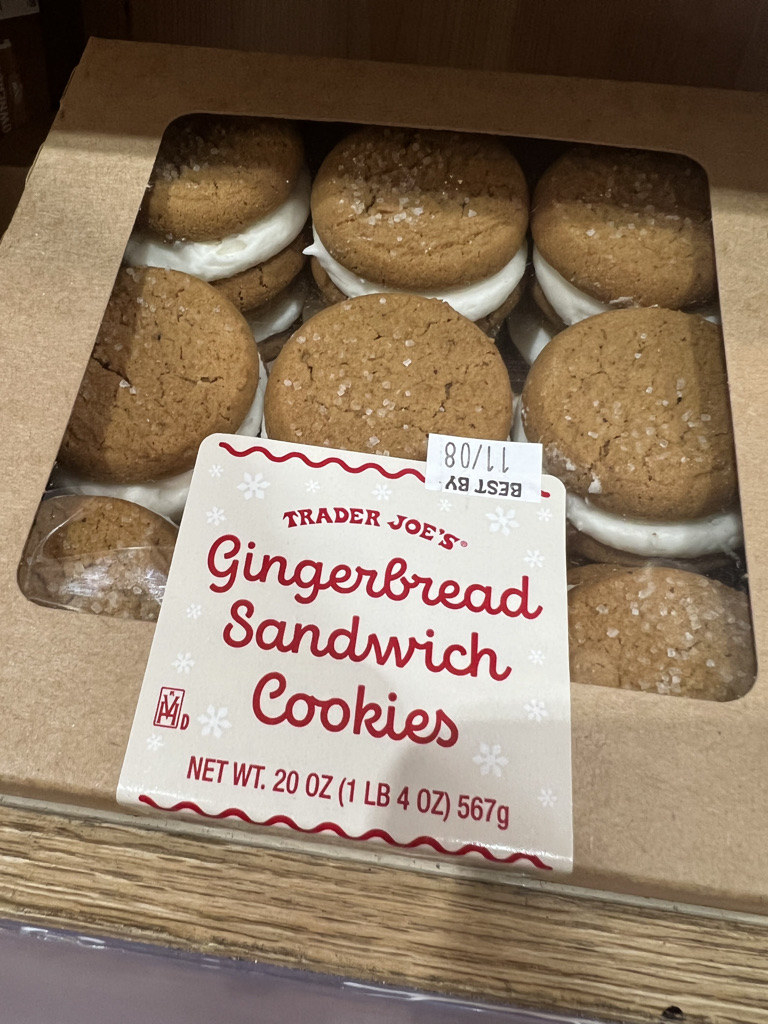 40.
Apple Pie With Lattice Crust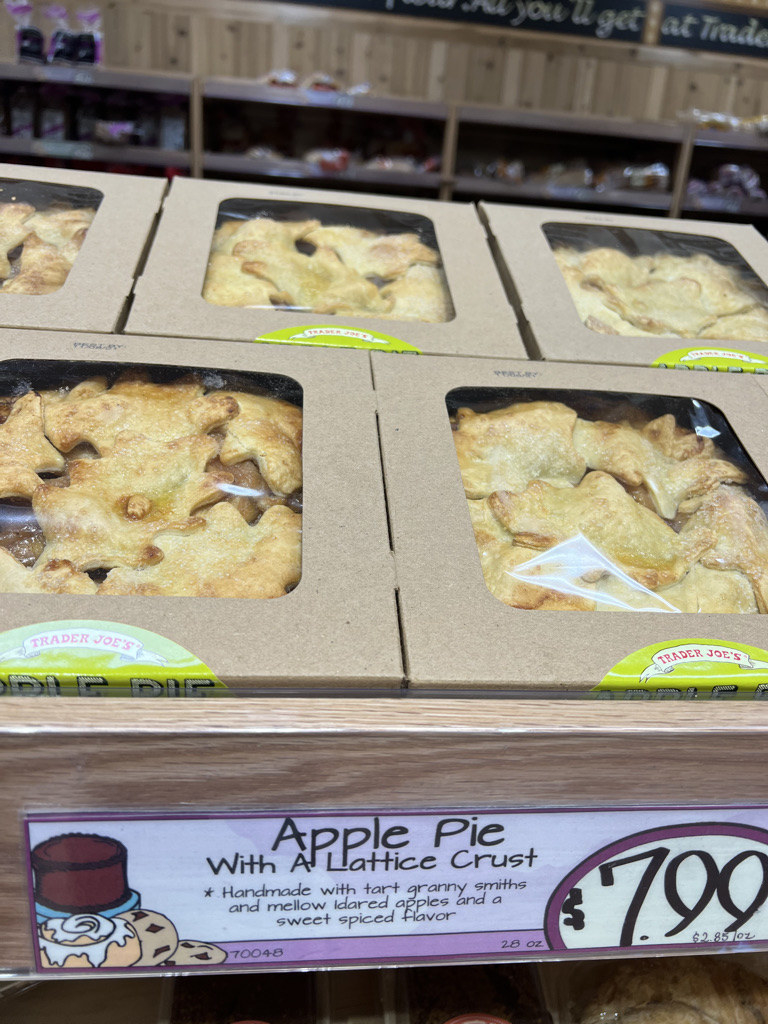 41.
Apple Cranberry Tart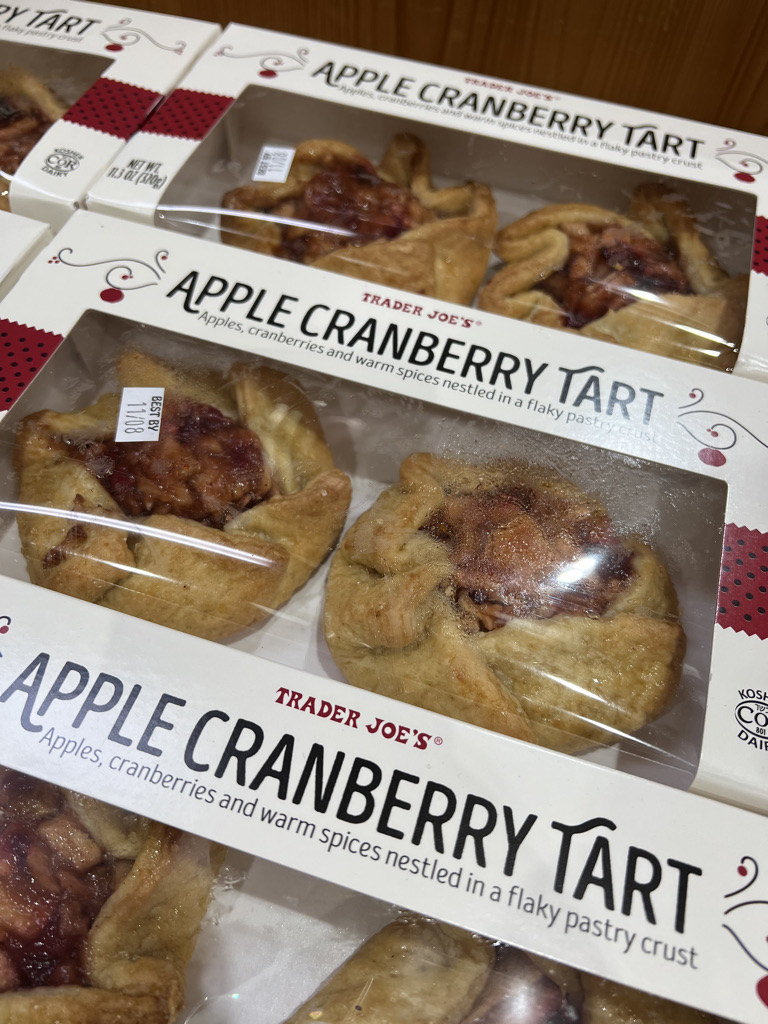 42.
Cranberry Orange Relish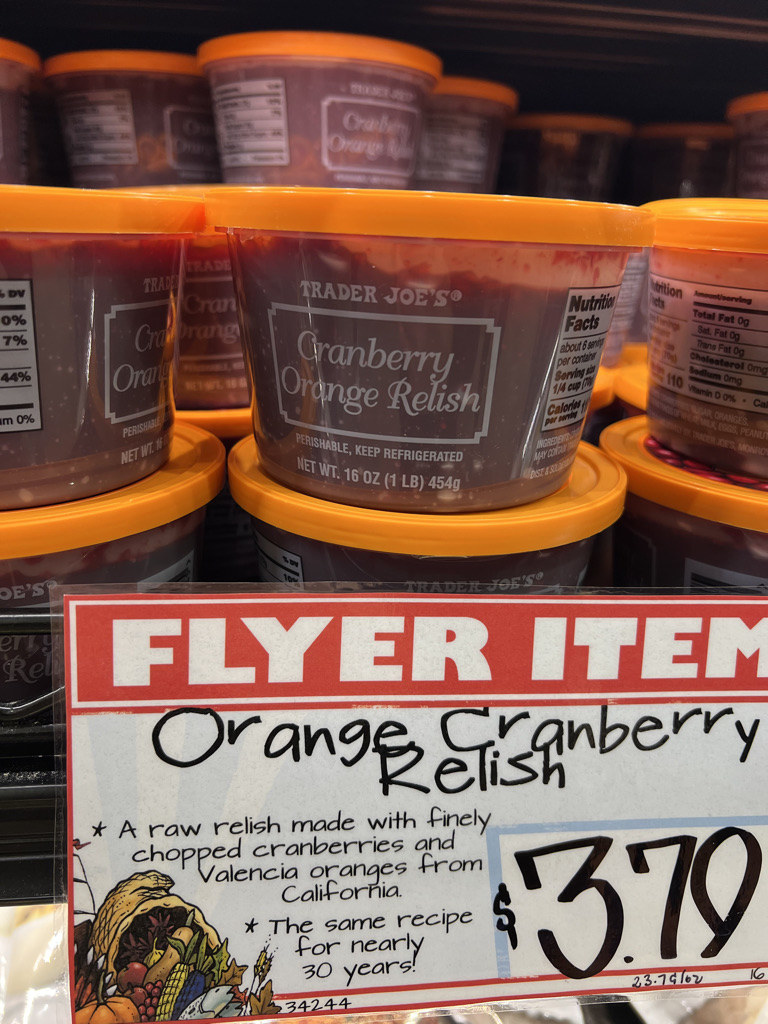 43.
Pastry Bites With Feta Cheese & Caramelized Onions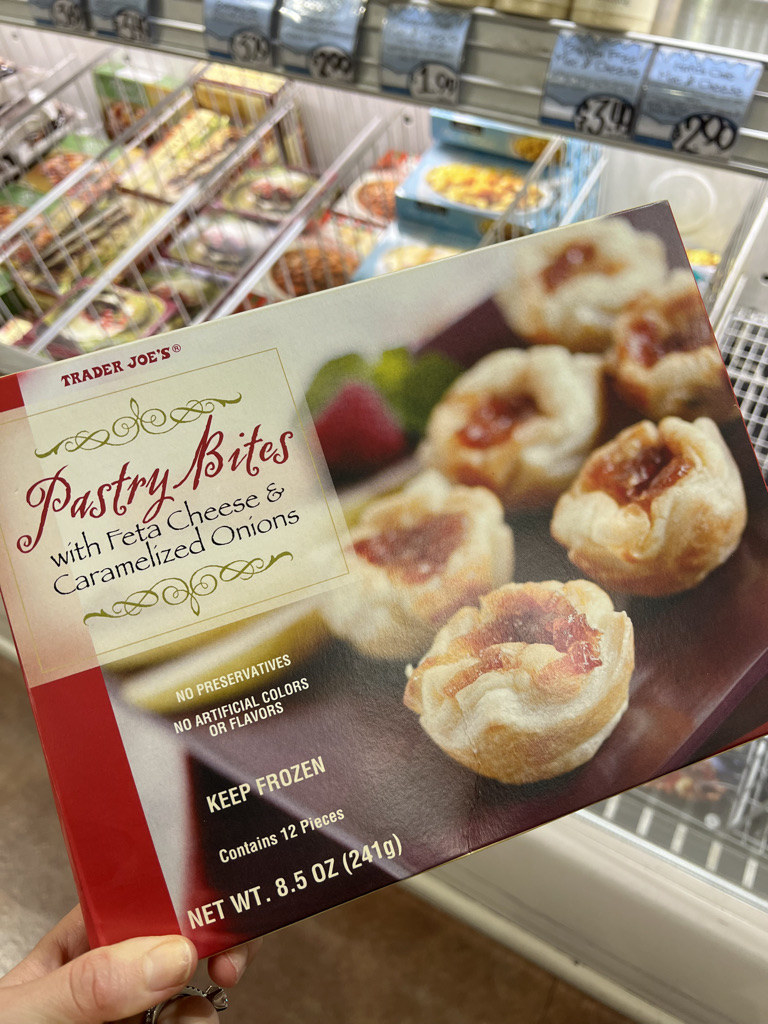 44.
Mac and Cheese Bites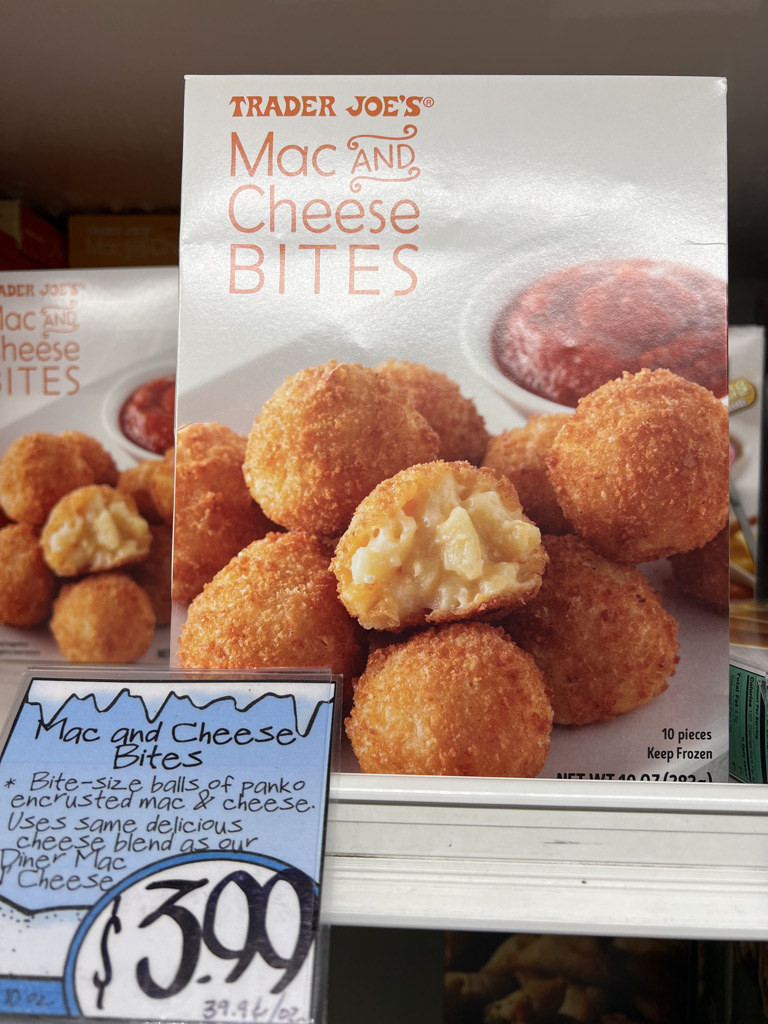 45.
Everything But The Leftovers Seasoning Blend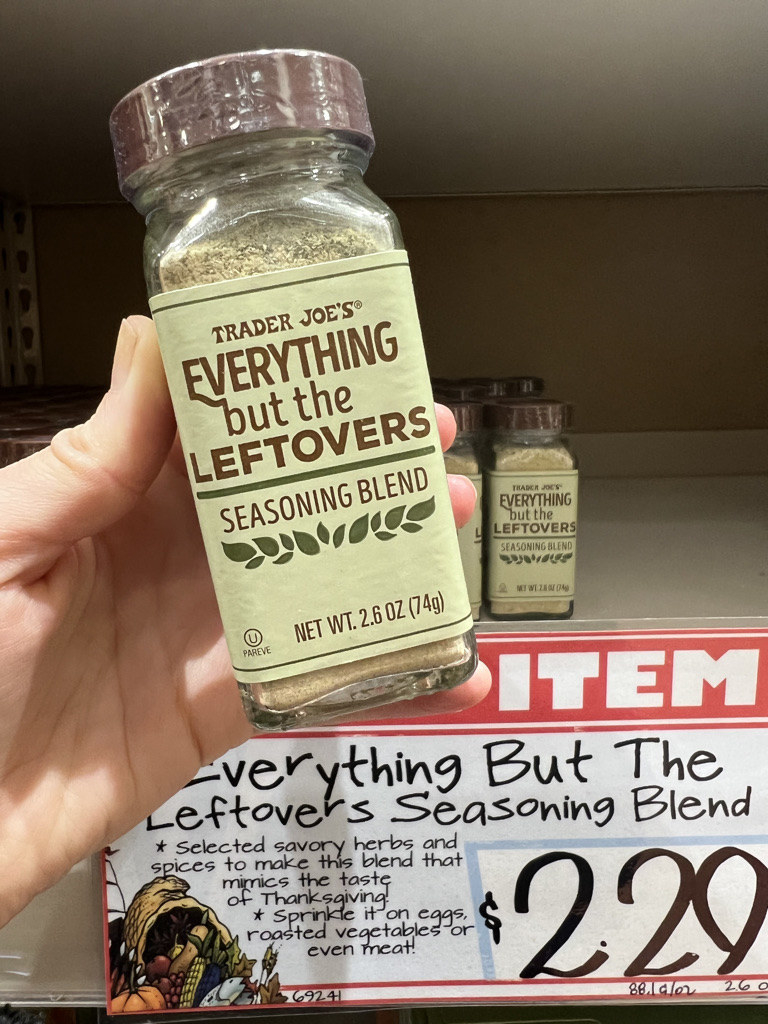 46.
Winter Wassail Punch
47.
Spiced Pumpkin Goat Cheese
48.
Gluten-Free Stuffing Mix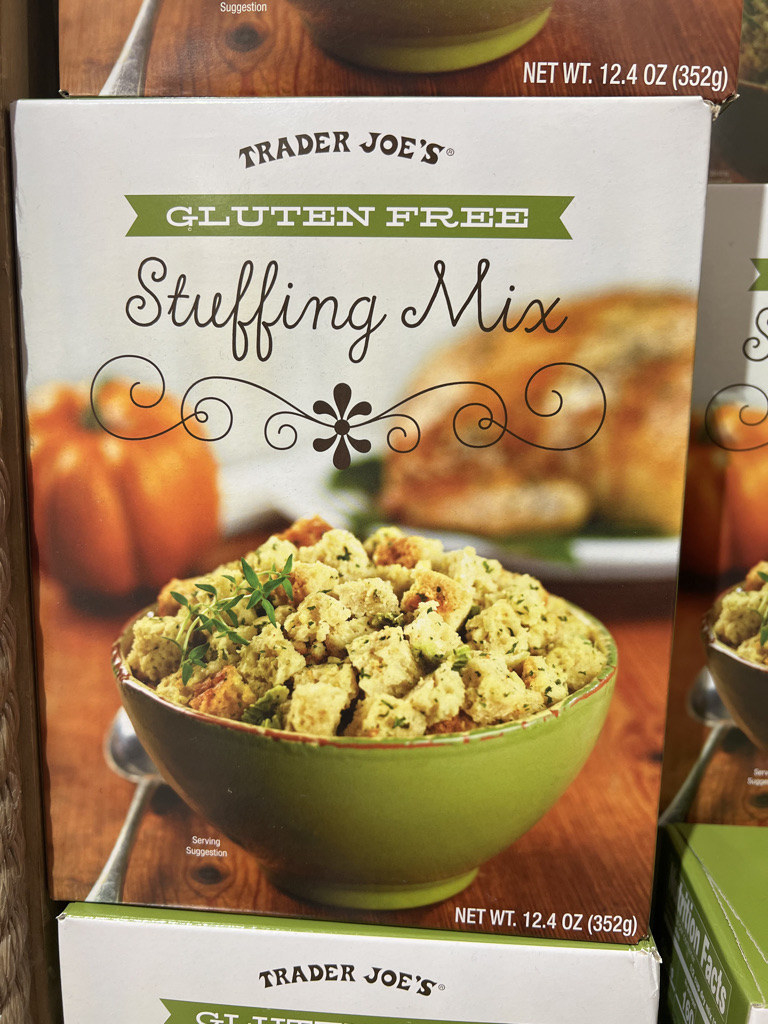 49.
Sparkling Pomegranate Punch Beverage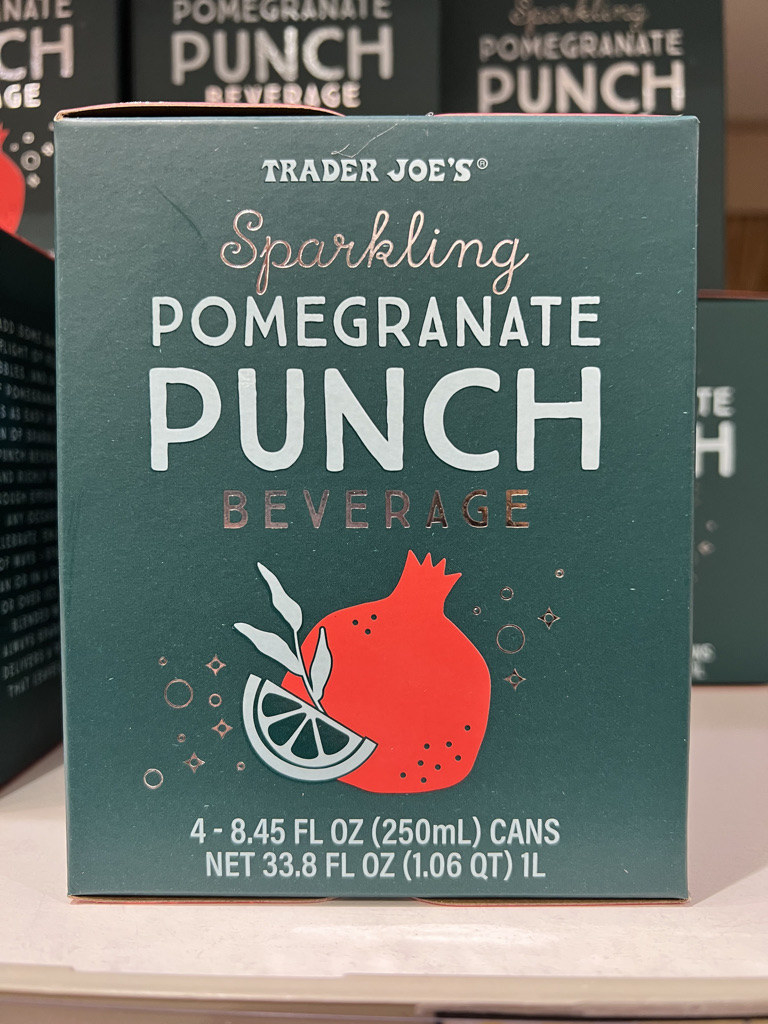 50.
Brined Bone-In Half Turkey Bread With Garlic Herb Butter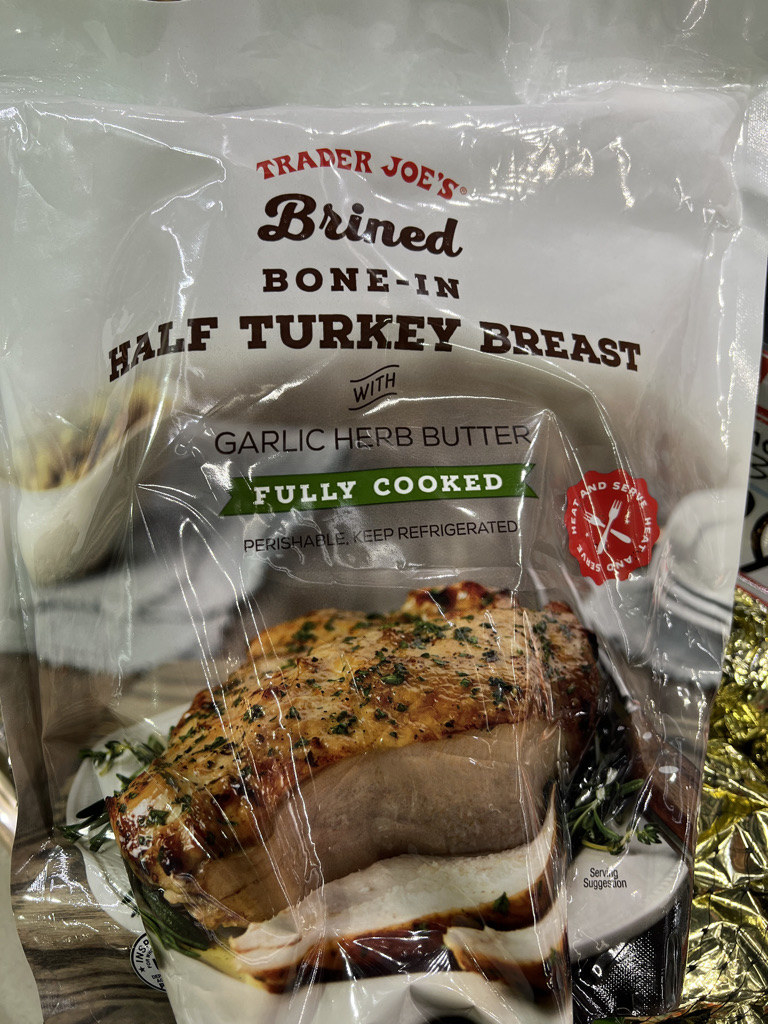 51.
Brussels Sprouts Stalk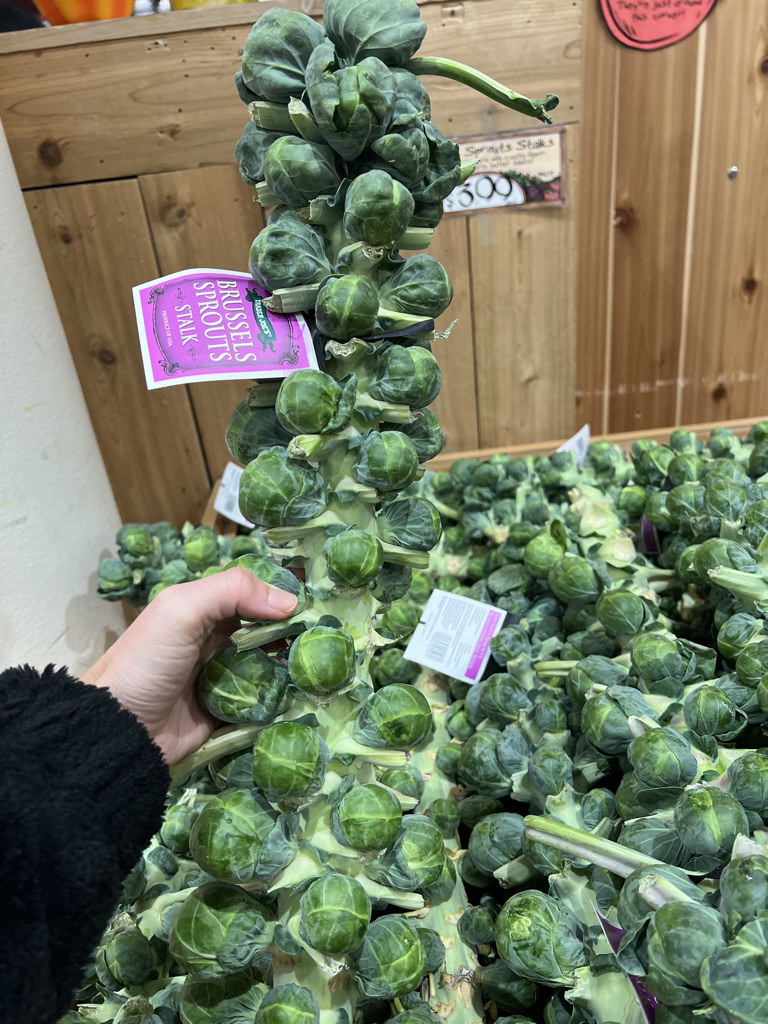 52.
Pumpkin Cobbler
What's your favorite Trader Joe's Thanksgiving product? Tell us in the comments below!