Thai curry is one of my favorite comfort food meals. I think it has to do with the fact that when I was a kid, my family's go-to take-out dinner was this delicious mango chicken curry dish from our favorite Thai restaurant.
Which brought me to this Thai mango chicken curry recipe I found on the food blog Recipe Tin Eats. I've been cooking it on repeat lately.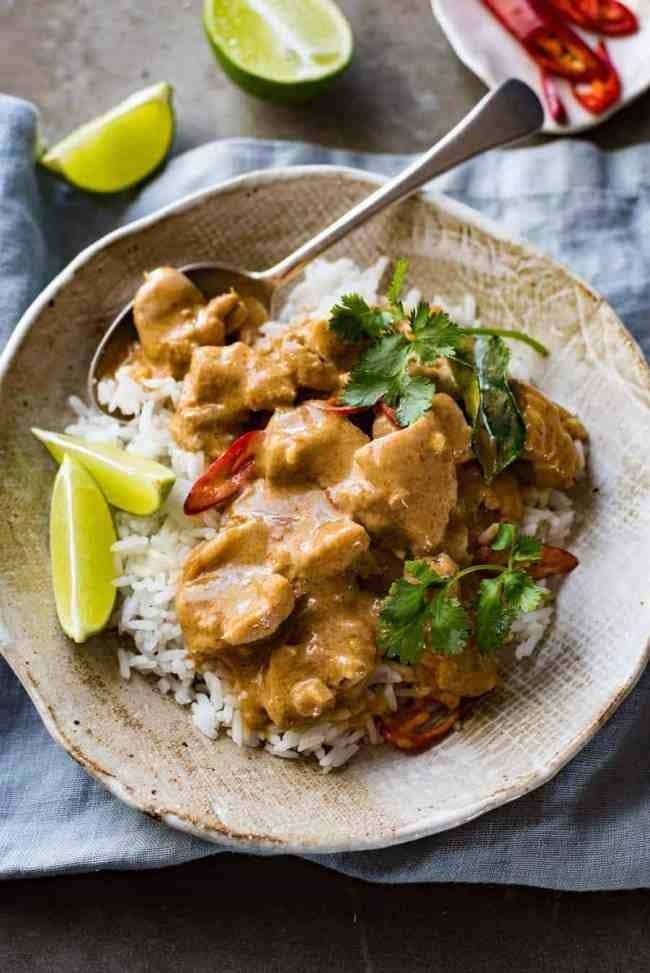 The base of the recipe is the curry sauce. To make it you'll need red curry paste, coconut milk, mango, chicken broth, and fish sauce. You'll also want to grab some garlic, ginger, onion, and lime for flavor and aromatics.
Other than those ingredients, add whatever you want! Add your favorite protein (shrimp, chicken tofu, etc...) and your favorite veggies or literally whatever is in your produce drawer.
Start by heating up some neutral oil (like vegetable or canola) in a skillet. Add ginger, Thai chili, and onion or shallot, and sauté until tender.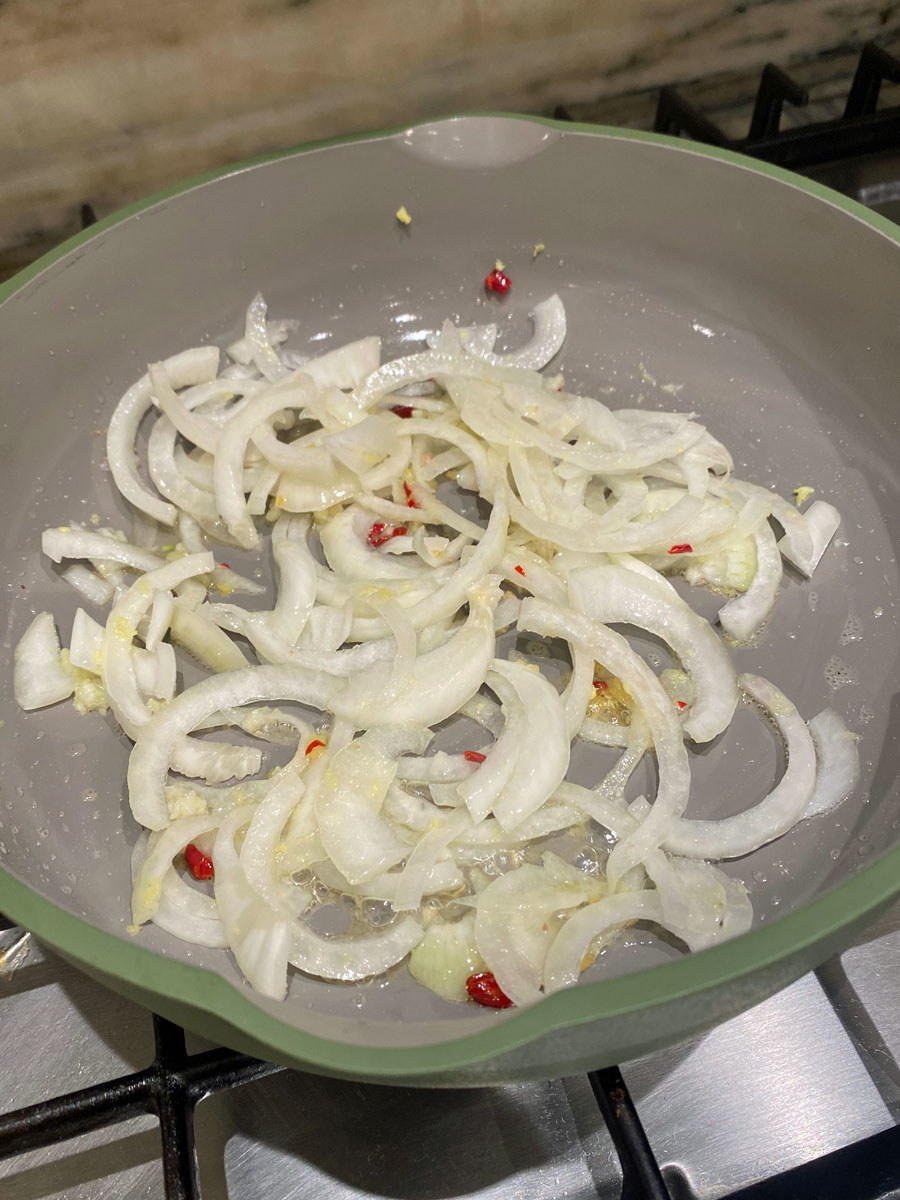 Then, add your protein. I used both chicken and shrimp, so at this point I added just the chicken and allowed it to cook until opaque.
Now it's time to make the curry sauce. Add the coconut milk and chicken broth and stir.
Time for the mango. If you can swing it, I would highly recommend starting with fresh fruit. It makes the final curry so good.
The recipe recommends using kaffir lime leaves, which can be difficult to find — and you definitely don't need them, IMO. You can use a squeeze of lime instead.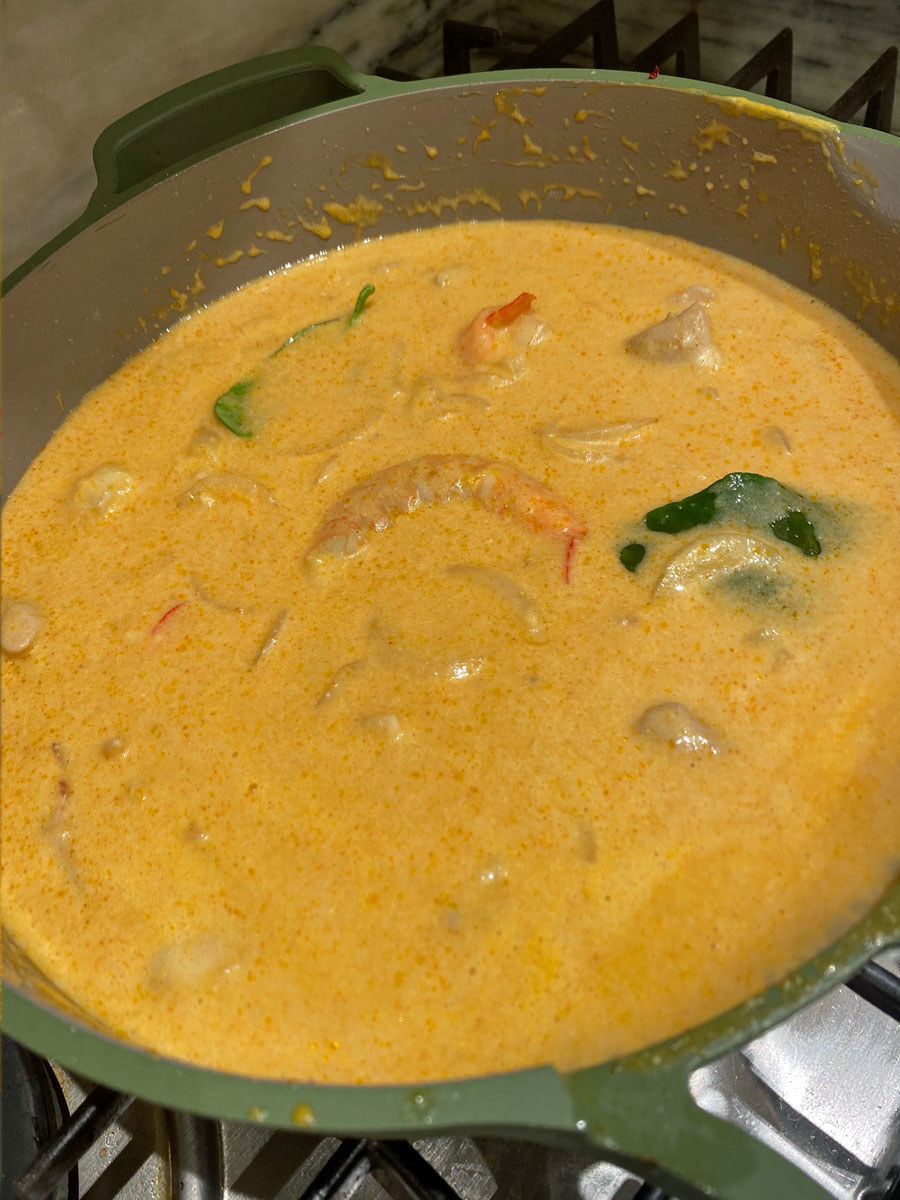 And you're done! Serve the curry over rice (I used microwaveable coconut basmati rice) with some fresh herbs on top, and a squeeze of lime juice.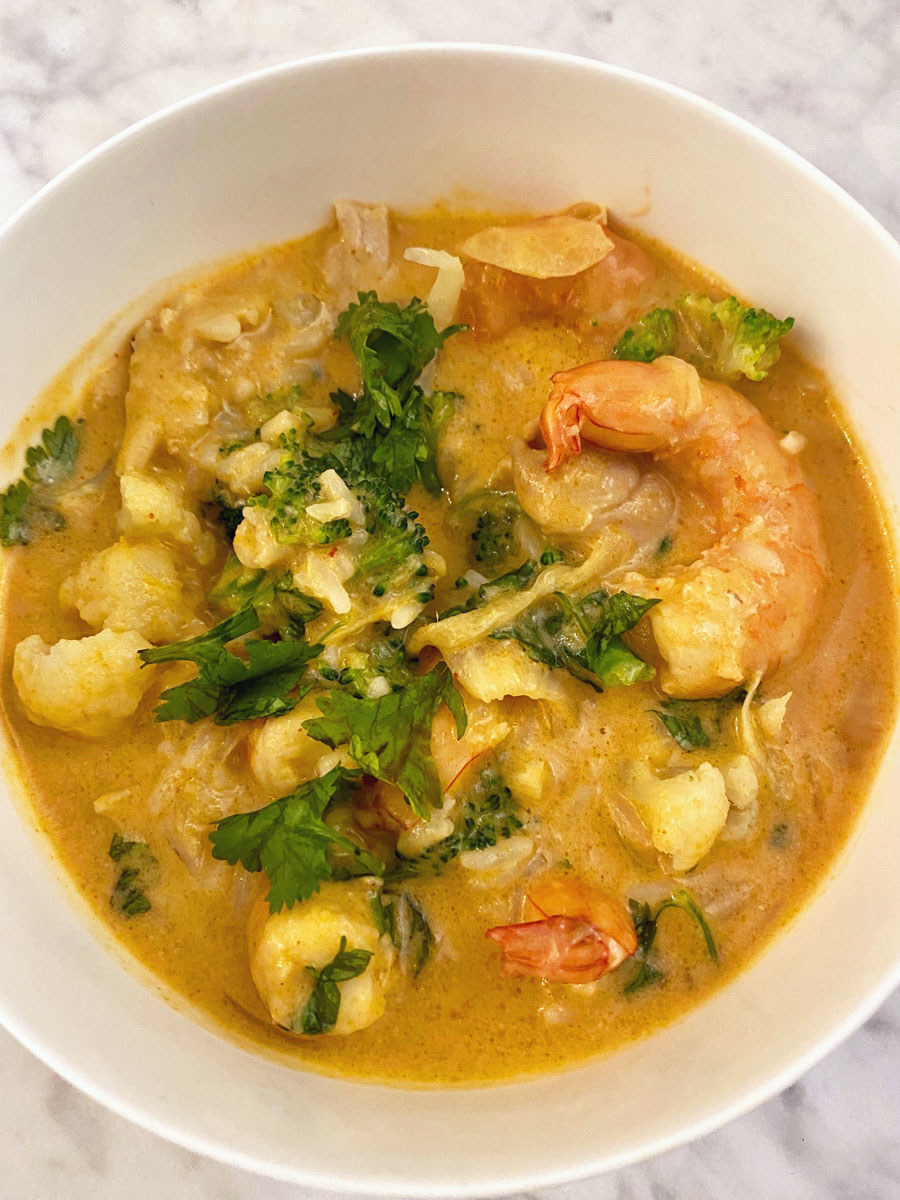 It's easy, customizable, comforting, and SO delicious. Oh, and it makes for really great leftovers. Enjoy!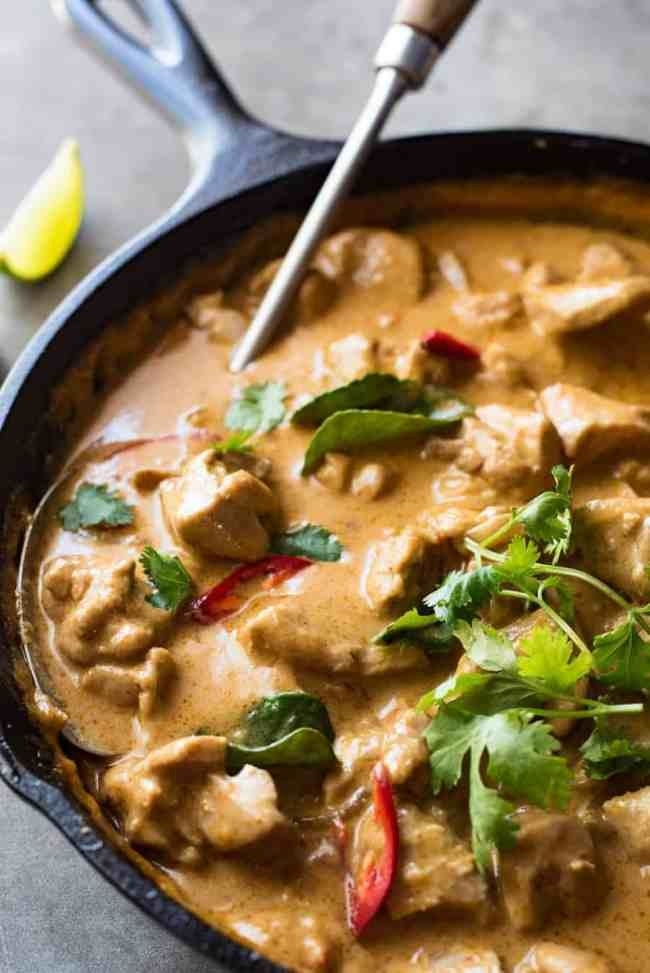 If you make this meal at home, tell me what you think in the comments below!