Do you like ice cream? How about doughnuts? Are you a human being? Well, then this news should delight you.
...Because these stuffed doughnut ice cream sandwiches are the latest Insta-ready ~creation~ to hit the streets of NYC.
The shop's main attraction is called "The Cruff".
It's a fresh-baked glazed doughnut which is filled with homemade ice cream and garnished with your favorite toppings...
Like rainbow sprinkles, gummy bears, and Cap'n Crunch.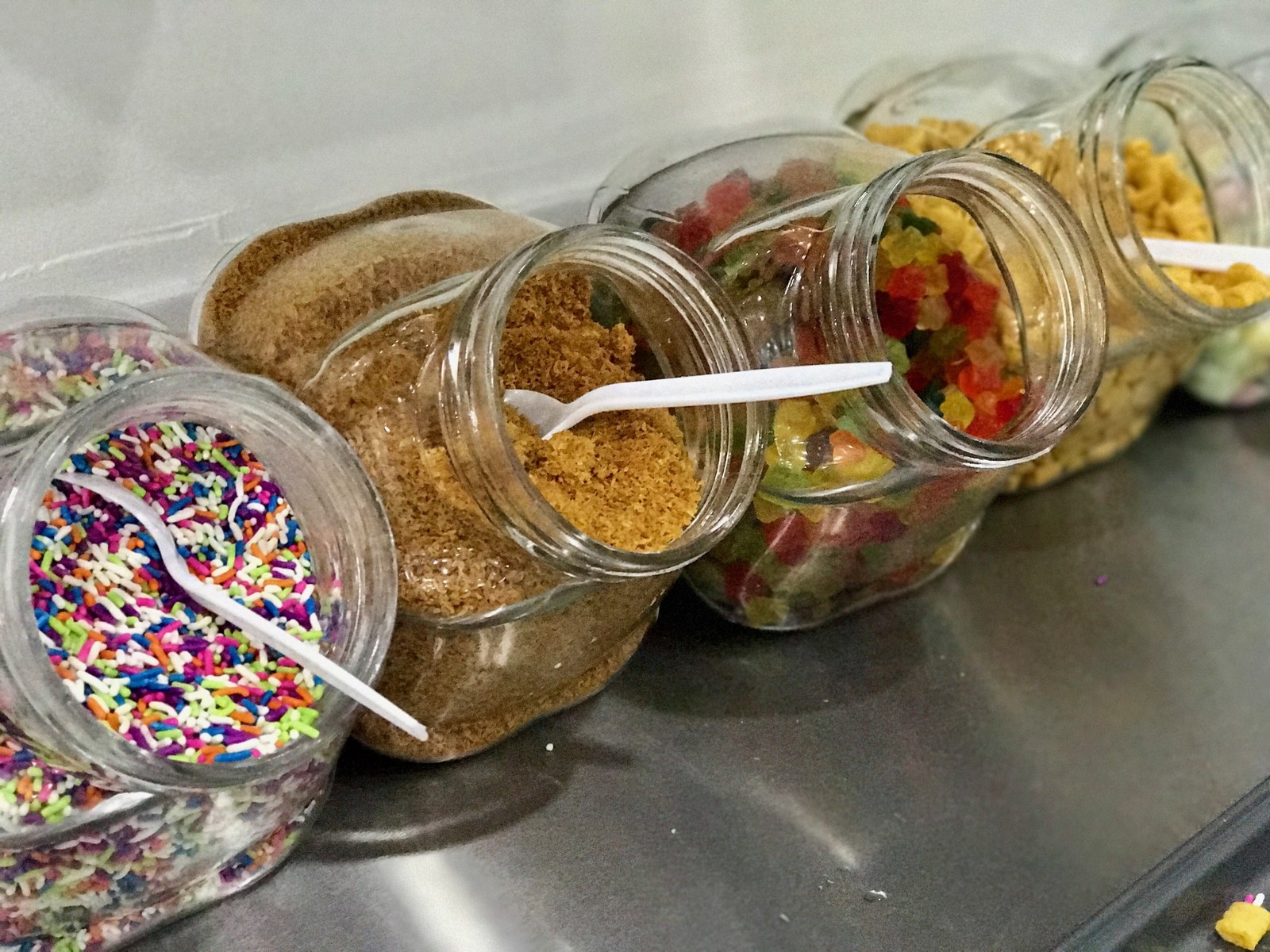 Then the whole thing is hot pressed and sliced in half like a sandwich.
Right now, Stuffed Ice Cream offers 12 ice cream flavors that you can choose for the inside of your cruff.
OBVIOUSLY, I had to go try one out.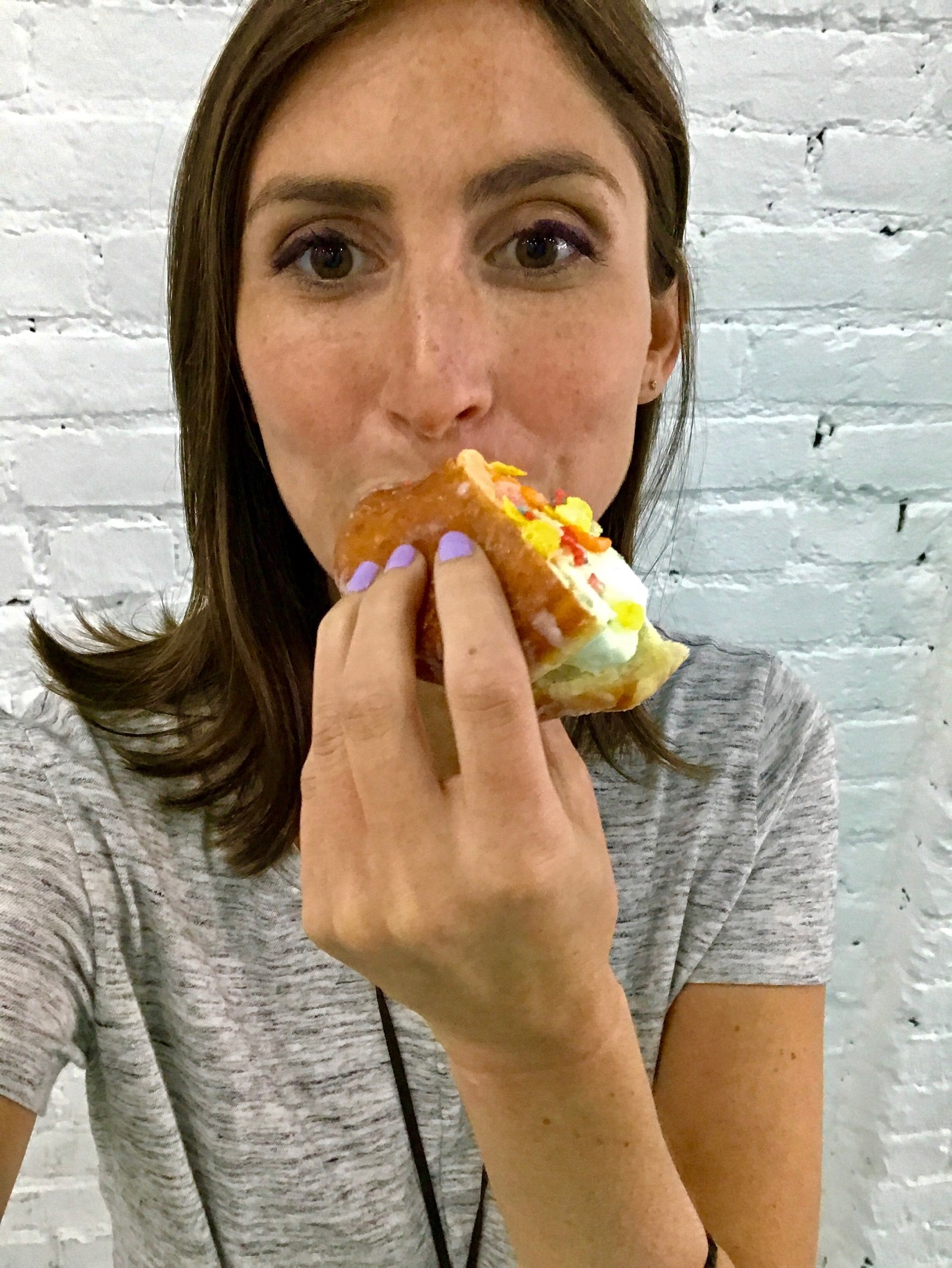 If you're not a doughnut person (LOL, show me someone who isn't a doughnut person), you can also get ice cream by the scoop.
But do the right thing and order "The Cruff."