I Can't Stop Eating This Oat Milk Ice Cream And You Should Try It
Run, don't walk, to the ice cream aisle.
Hi, I'm Hannah and I am sort of obsessed with oat milk. So when I heard Oatly was coming out with ice cream made from their non-dairy milk, I was eager to try it for myself.
So on a random morning while grocery shopping, I finally stumbled upon Oatly ice cream in my local grocery store. I immediately bought two pints. PS: If you're looking to buy it, it's available at Whole Foods Markets around the country.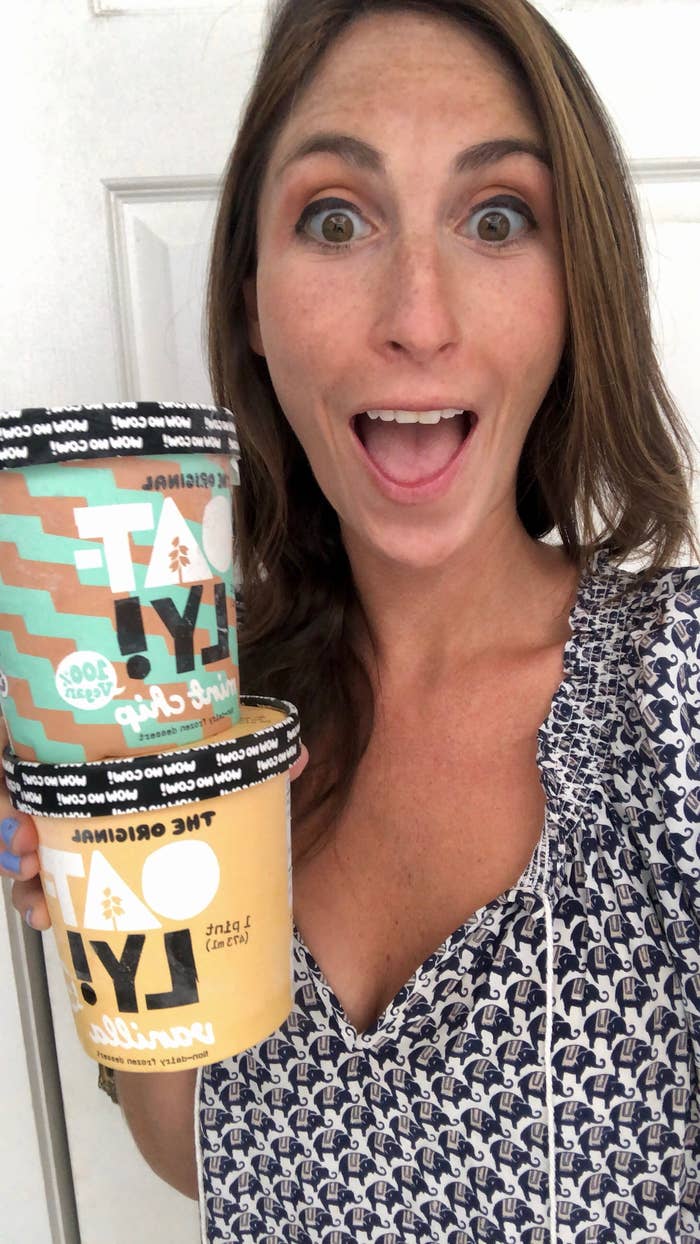 Upon trying the Oatly ice cream, I wasn't surprised to find that it is really creamy and very decadent. It has the same luscious texture and rich flavor you associate with real ice cream.
Oatly satisfies my craving for decadent ice cream. The texture is almost identical to your favorite full fat, dairy-based frozen dessert. I will say I found the flavor of the Oatly vanilla and mint to be a bit more subtle than and not quite as sweet as the ice cream I'm used to, say Ben & Jerry's or even Halo Top.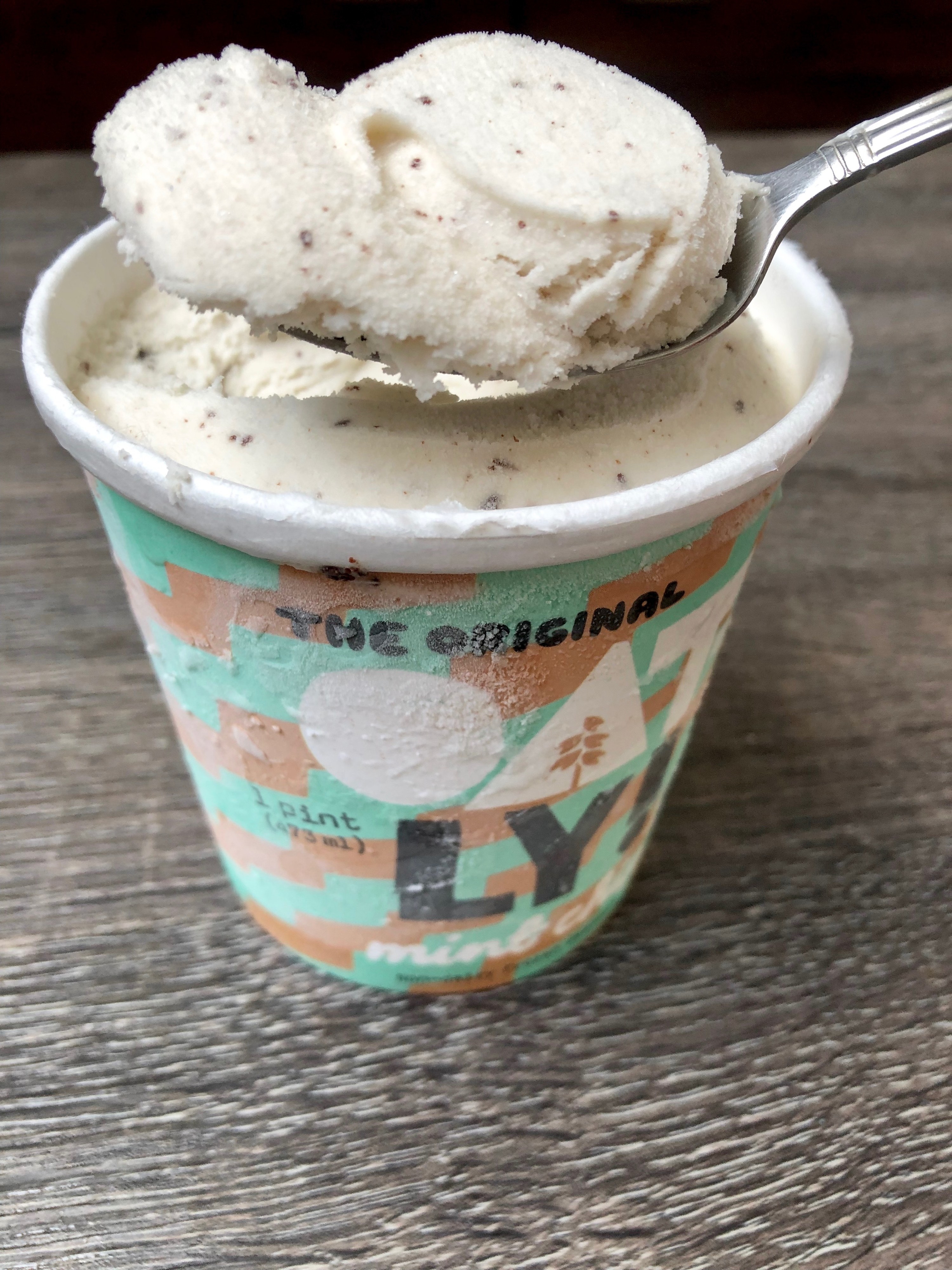 All in all, I'm excited about Oatly ice cream and I'm sure it will be a fixture in my freezer. If you like the taste of oat milk, you'll be hooked to this frozen dessert. It's straight-up delicious, and it's also a great option for anyone who is allergic to dairy or nuts.