There are lots of reasons to get excited about a new year. Personally, I'm pretty pumped about all the brand-new Trader Joe's products that are hitting the shelves. Here are some new additions to keep an eye out for this winter.
1.
Hot and Crispy Habanero Peppers
2.
French Onion Macaroni and Cheese
5.
Baked Lemon Ricotta Cheese
6.
Gluten-Free Niçoise Pasta Salad
7.
Plantain Croutons With Garlic and Sea Salt
8.
Organic Creamy Almond Butter
9.
Roasted Garlic and Pesto Pizza With Deep Fried Crust
10.
Non-Dairy Mint and Chip Bon Bons
11.
Ready to Drink Old Fashioned and Whiskey Sour
12.
Chewy Chocolate & Peanut Butter Protein Bars
13.
Crunchy Almond Butter Cereal
14.
Partake Vegan and Gluten-Free Chocolate Chip Cookies
15.
Chickpeas with Parsley and Cumin
16.
Italian Style Soffritto Seasoning Blend
17.
Organic Stone Ground Yellow Corn Taco Shells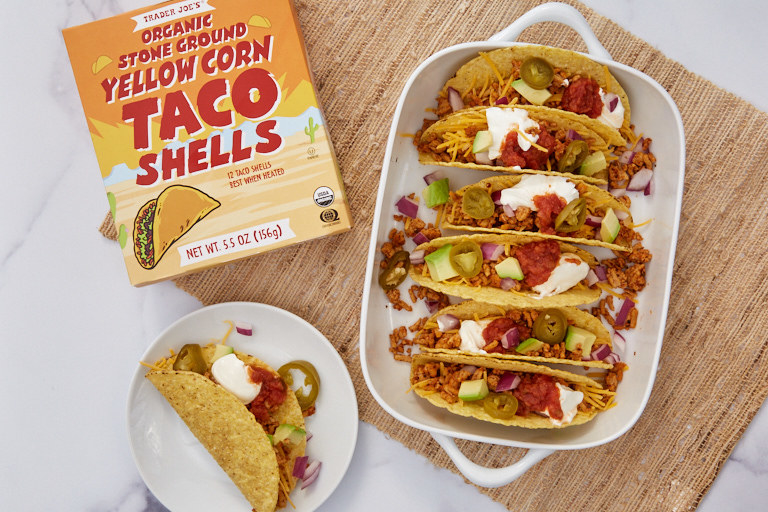 20.
Organic Sweet and Spicy Mustard Sauce
21.
Roasted and Salted Truffle Marcona Almonds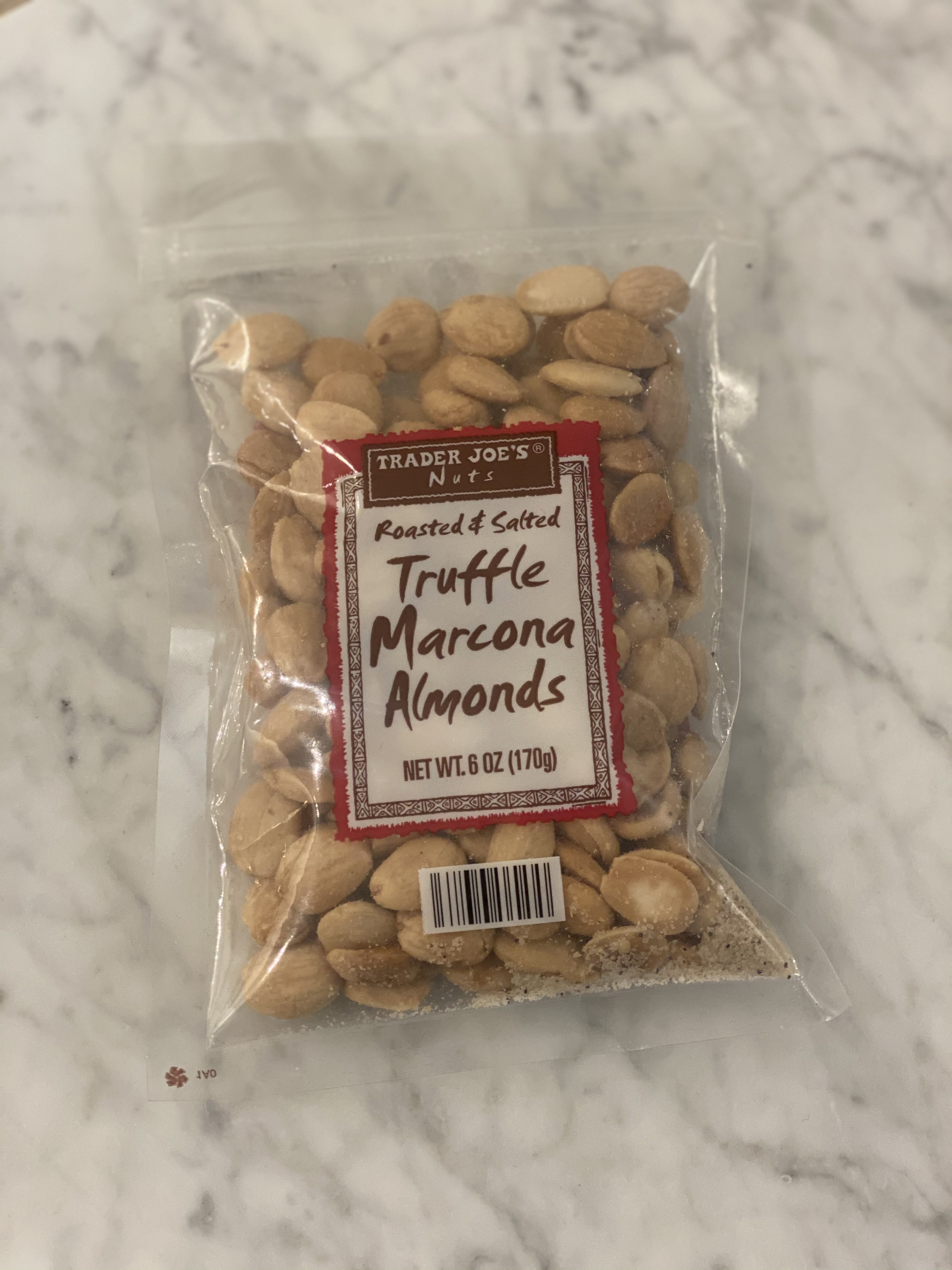 22.
Oak Smoked Scottish Salmon
24.
Cocoa Chile Spiced Pecans
Have you tried a new Trader Joe's product that wasn't mentioned? Tell us in the comments below!