The weather is getting colder and the holiday season is right around the corner, which means it's the greatest time of year for baking.
But this week, I noticed a specific recipe going low-key viral on Reddit. Lots and lots of people were making (and completely raving about) the same chocolate cake recipe: Nana's devil's food cake.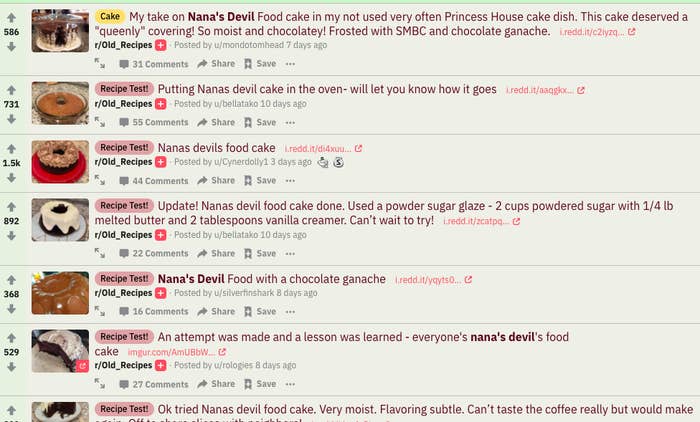 As the original poster, u/iamktf, explained when they first dropped the recipe in /r/OldRecipes, "Best chocolate cake ever, guaranteed, in our family for at least 80 years."
I figured that if this recipe has survived generations through word of mouth, it's probably worth trying — so I did! I gathered the ingredients:
First I combined all the dry ones in a bowl:
Then the wet ones in a different bowl: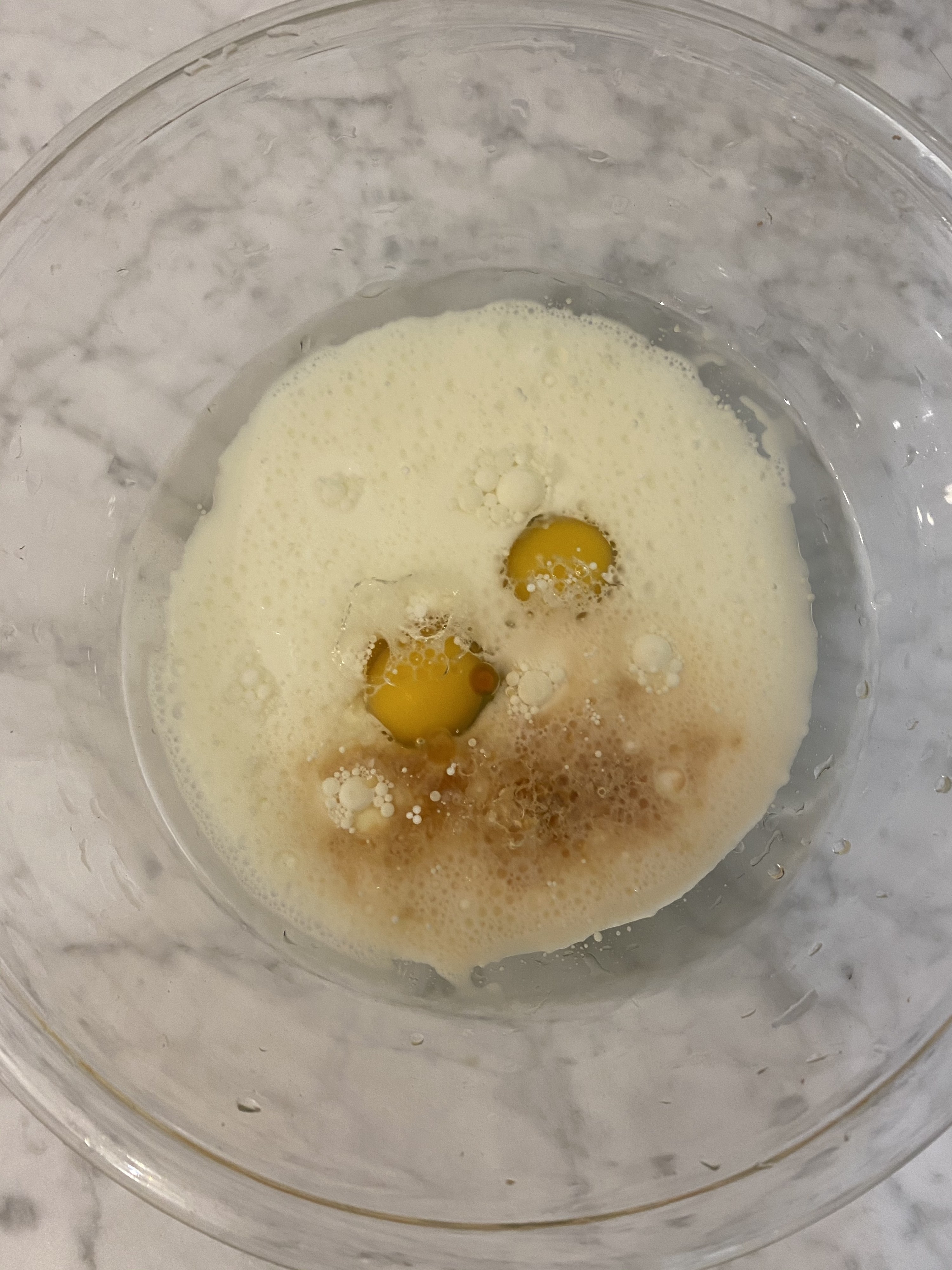 I added what many redditors called out as a game-changing ingredient: a cup of coffee.
I folded the dry ingredients into the wet and mixed until combined. I was expecting a thick batter, but I was surprised to see that once combined, it was very thin — almost like a super-creamy hot cocoa.
Then I poured the batter into a cake pan.
The Reddit recipe doesn't include a cook time — it just says bake until done — so I kept a watchful eye on my chocolate cake.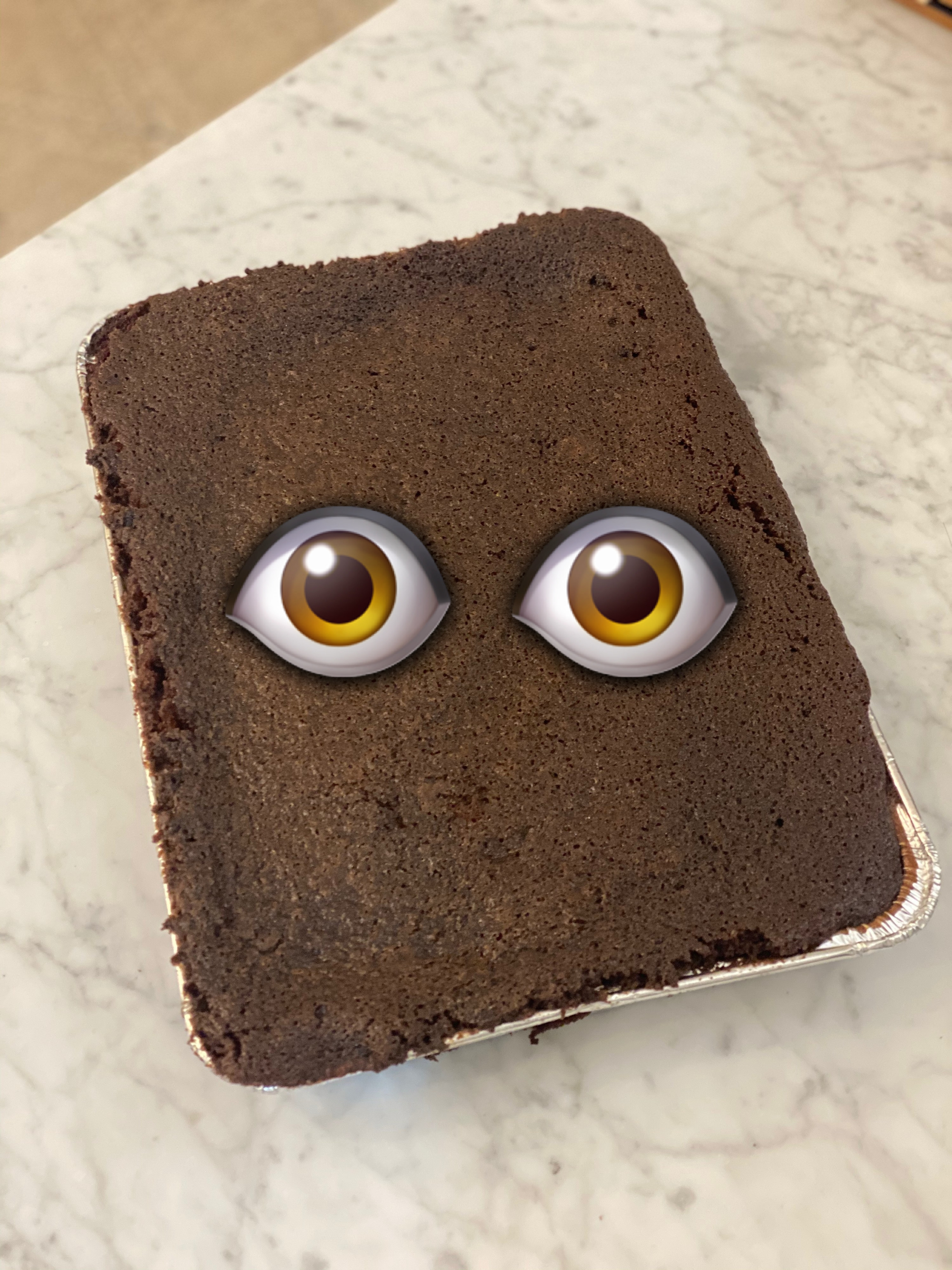 Finally, I made a very simple vanilla glaze by mixing confectioners' sugar, vanilla extract, and milk. I channeled my inner Jackson Pollock and went a little abstract: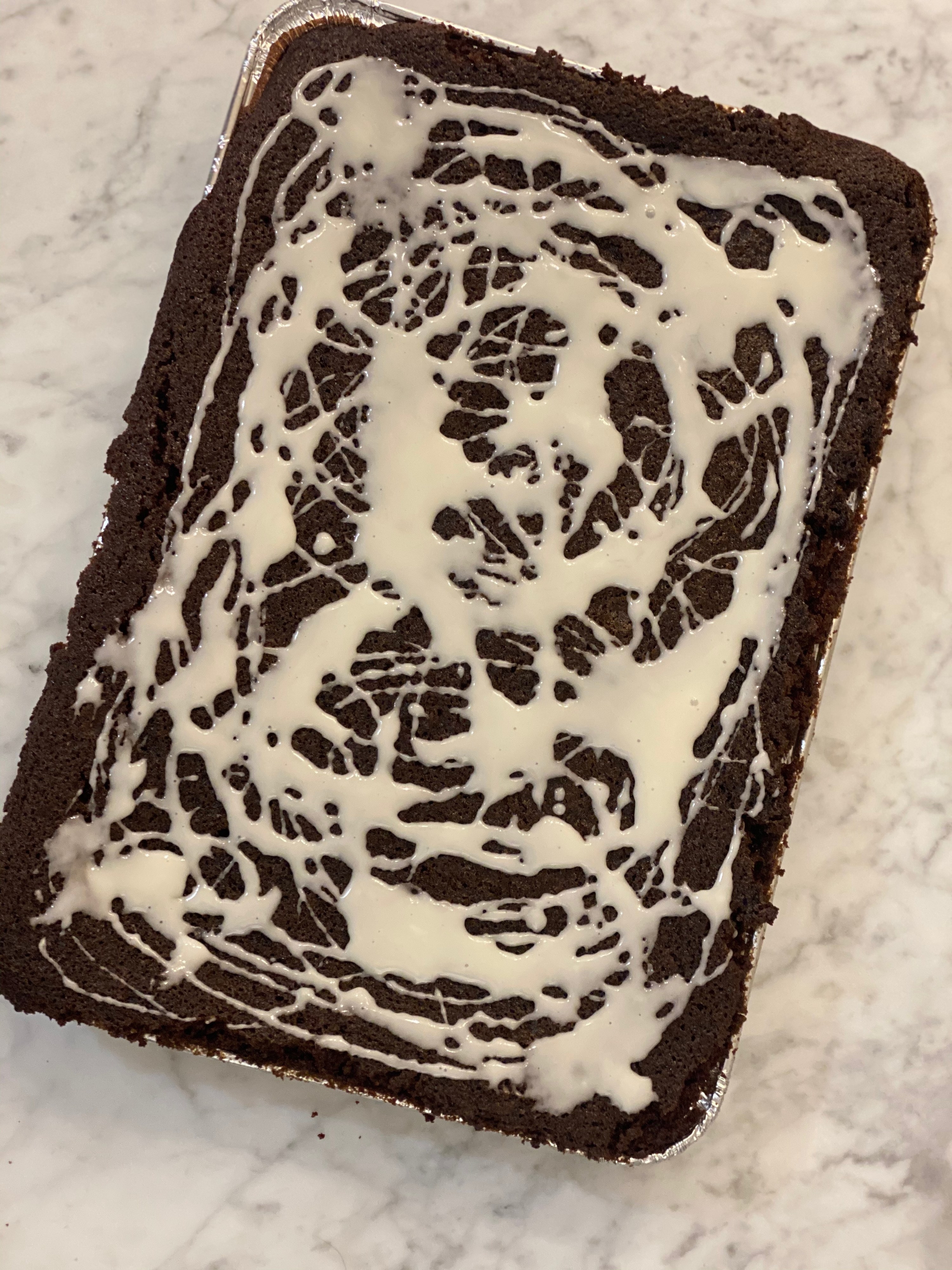 Now, here's the thing: I'm not normally a chocolate cake person. And I know you're probably thinking, Who the heck isn't a chocolate cake person!? I would just normally choose another dessert (for example, ice cream, shortbread, a cheese plate, lol) over most things chocolate. BUT this recipe may have converted me into a chocolate cake fan. 👀
It was very, VERY good.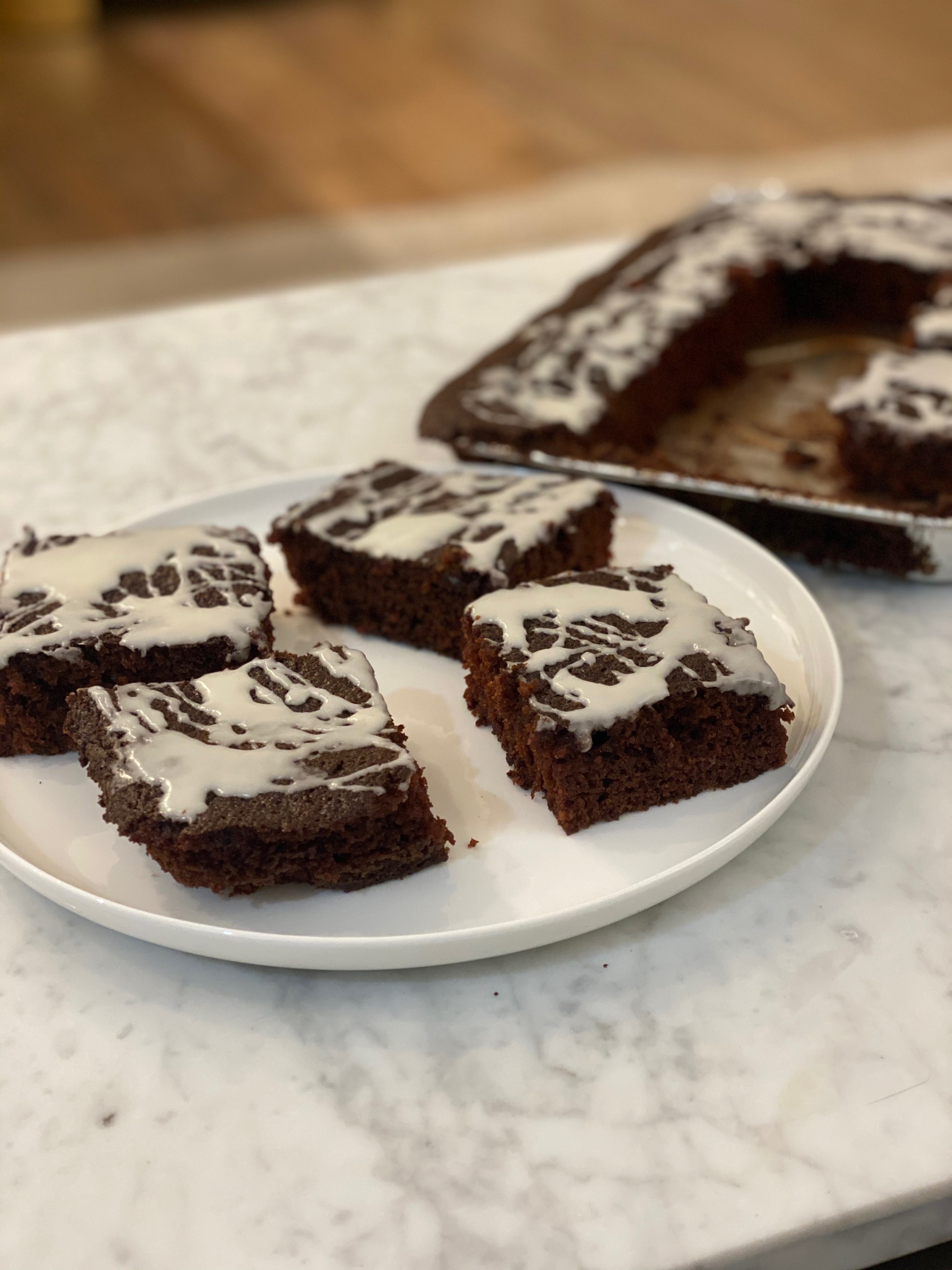 For a dessert that is so simple to bake, I would highly recommend trying this one at home. It tastes way better than the boxed stuff, but it doesn't require much more effort. To the nana who invented this recipe and passed it down, thank you!!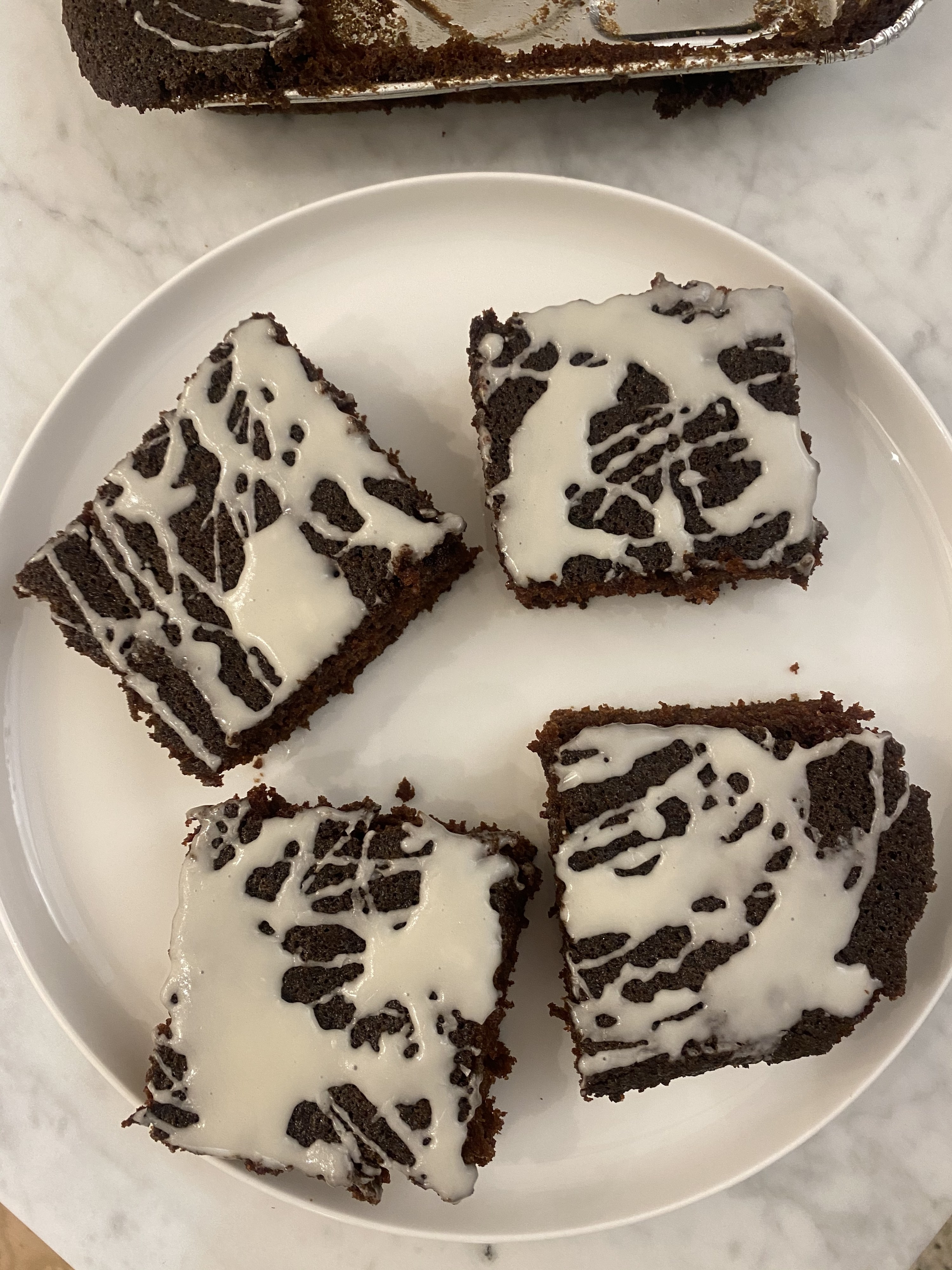 If you want to make Nana's devil's food cake, find the recipe on Reddit here — and info on variations here. (And for more vintage inspiration, check out /r/OldRecipes.)