You and I already know that our VP-to-be Kamala Harris is a seriously accomplished politician.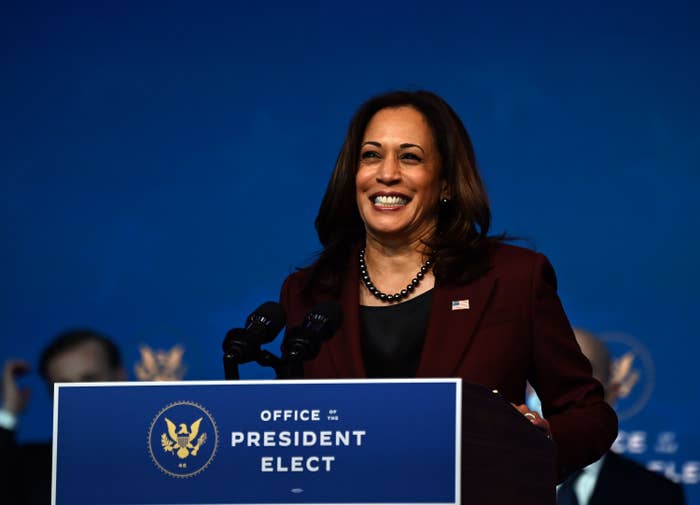 First was the time that she took to Instagram Live to teach senator Mark Warner how to make a legit tuna melt.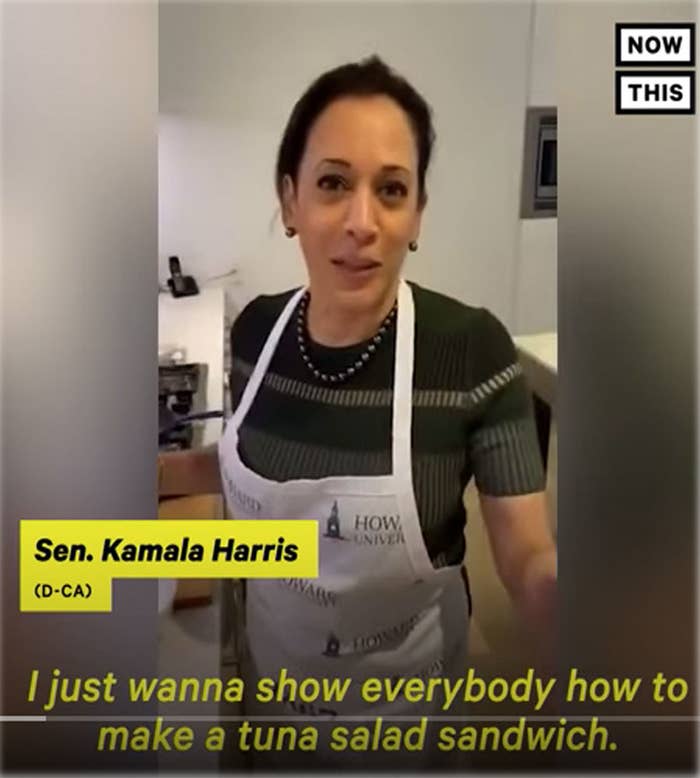 Now, right in time for Thanksgiving, Kamala shared her family's very own cornbread stuffing recipe on Instagram, and tbh, it looks pretty delicious.
Along with the ingredients and a step-by-step tutorial on how to make it, Kamala also gave some context about why she was sharing it: "During difficult times I have always turned to cooking," she wrote.
As for the recipe itself? Pretty simple. You'll bake some cornbread from a mix, crumble up some sausage...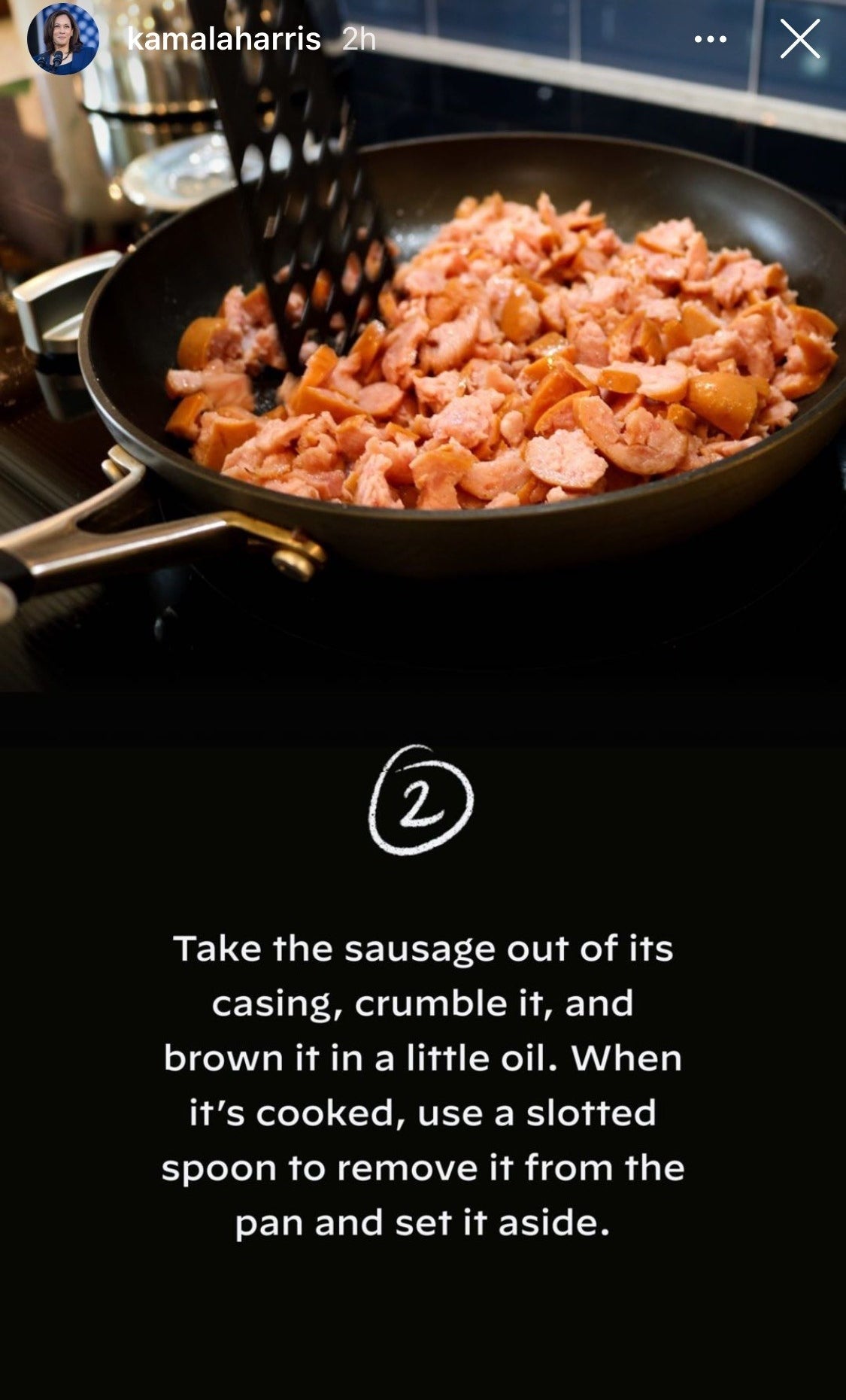 Add in some aromatics and apples...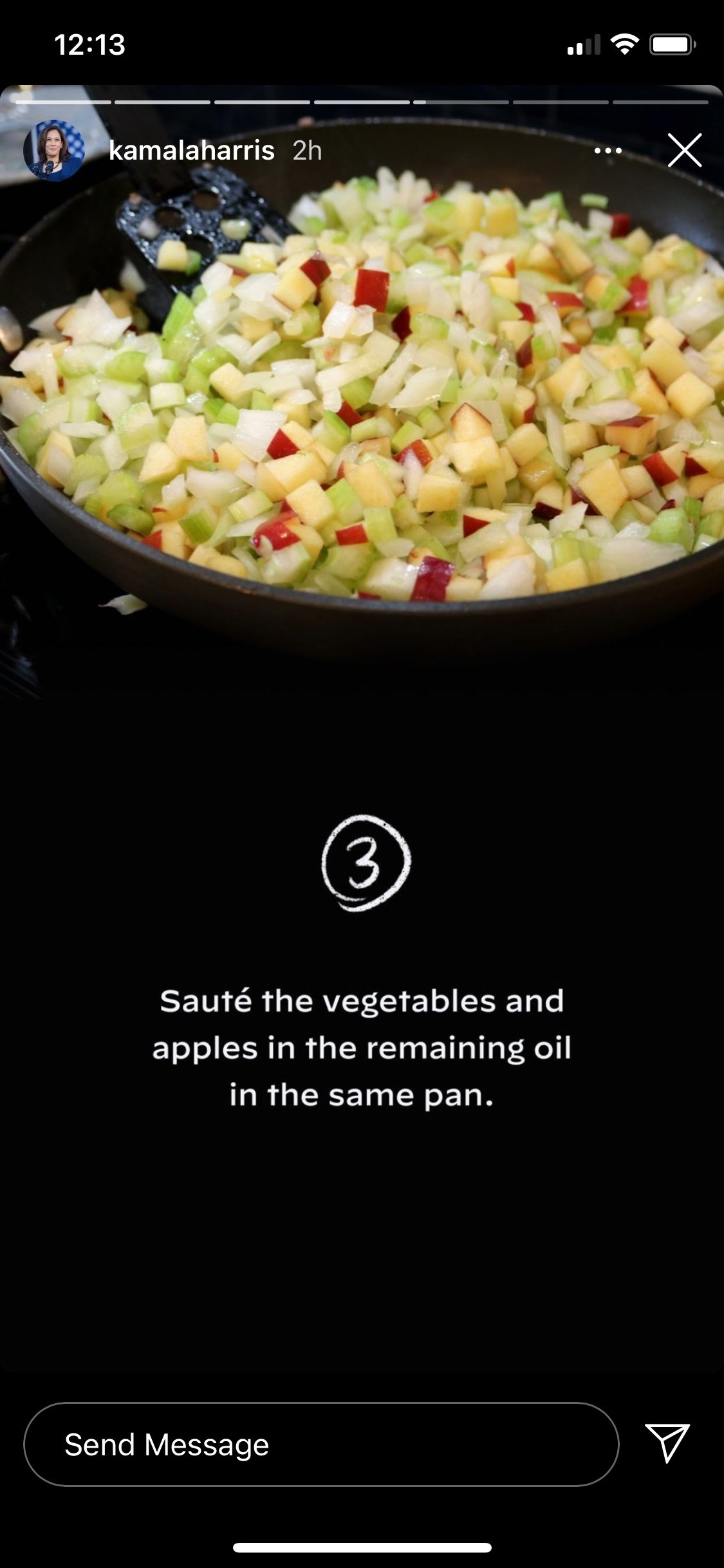 Then toss it all together with butter, herbs, and broth, pour everything into a baking dish, and bake for 40 minutes at 375°F.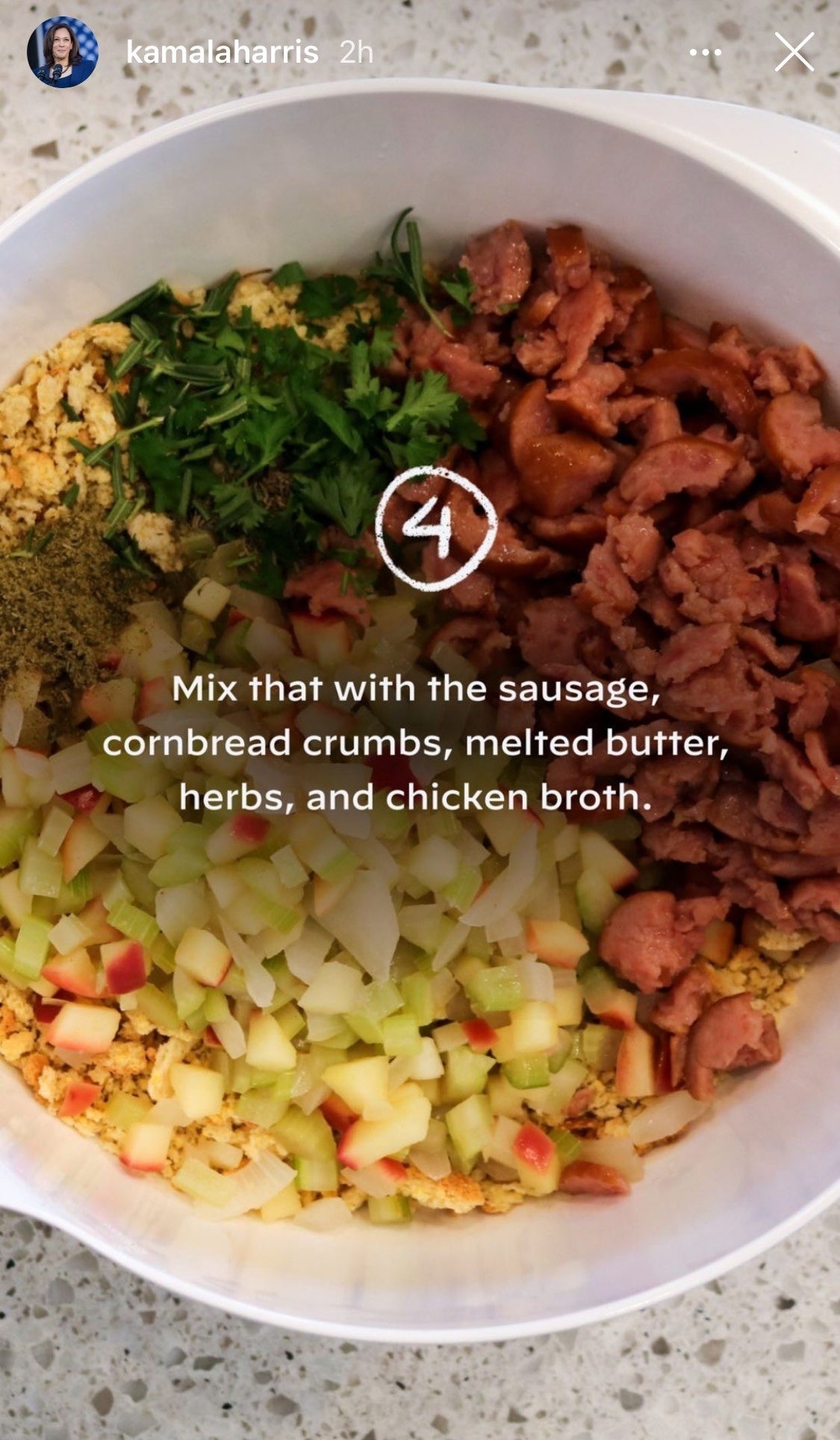 Voilà: moist and delicious cornbread stuffing. If it's good enough for the V.P., it's definitely good enough for me! I can't wait to serve this recipe at my Thanksgiving table.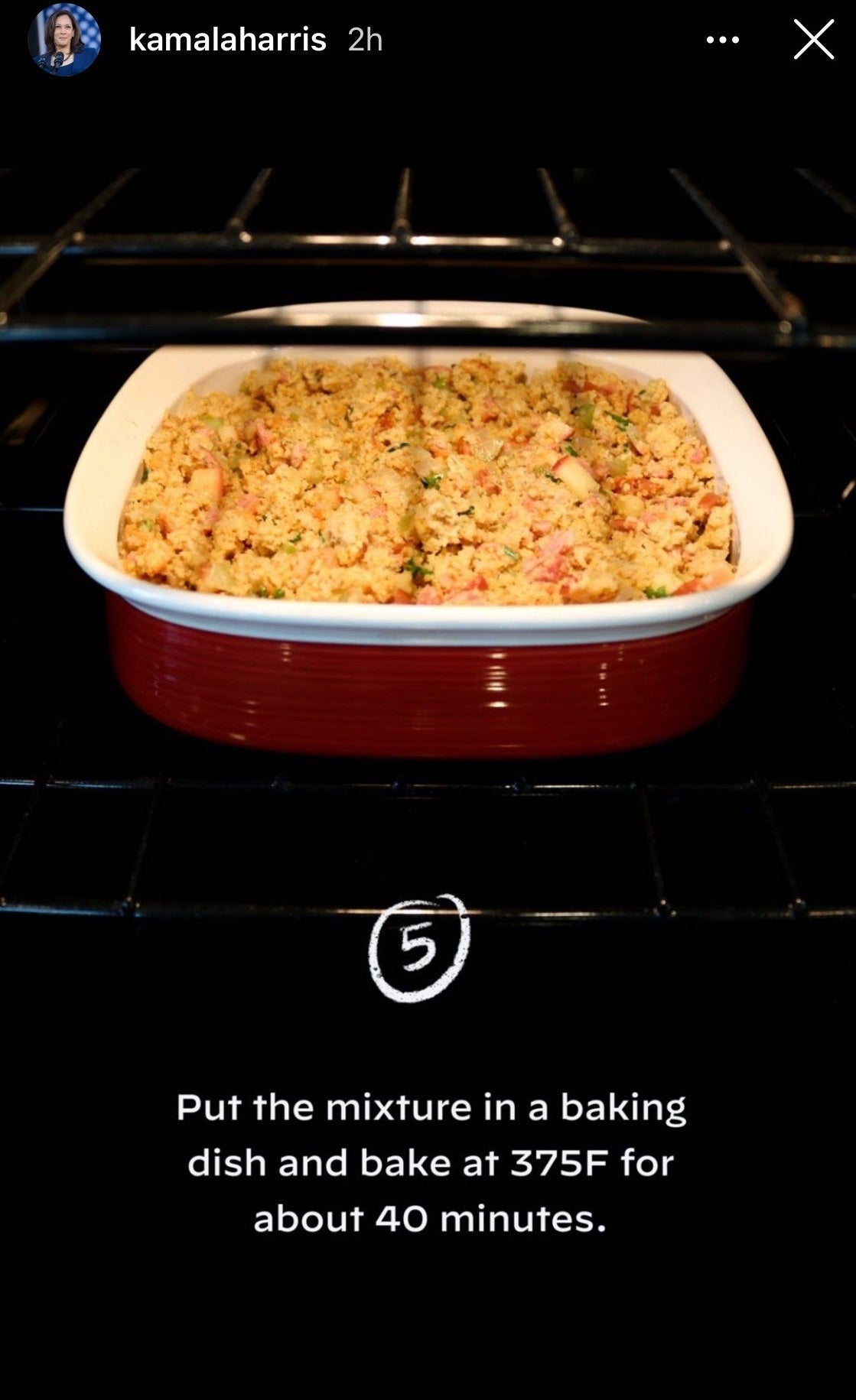 So with that, have a happy and safe Thanksgiving. And vice president Harris, please keep the recipes coming!
Did you try Kamala's cornbread stuffing? Tell us how it went in the comments below!