One of the things I'm missing most during this period of social distancing and staying at home is the ability to go out to eat at different restaurants. So I've been trying to make lots of globally-inspired recipes in my own kitchen.
Last week, I learned how to make flour tortillas from scratch, and this week I decided to try my hand at homemade naan, an Indian flatbread that happens to be one of my absolute favorite foods.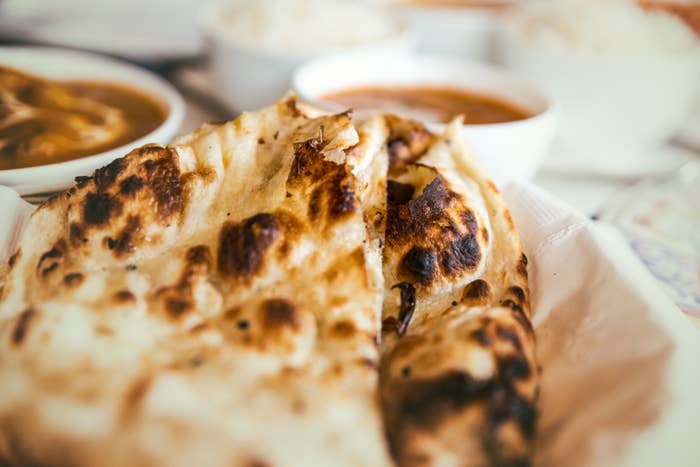 Naan is traditionally baked in a tandoor, so I was skeptical that I could make doughy, pillowy naan with no special equipment in my own kitchen. But I found a recipe on blog Once Upon a Chef with great reviews that looked promising.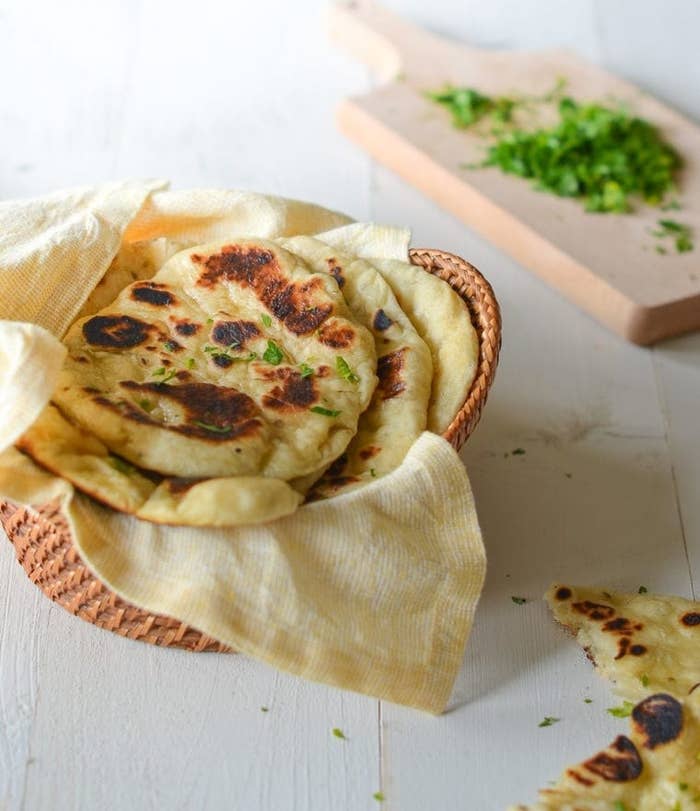 This homemade naan calls for basic ingredients — all of which I already had in my pantry. You'll need all purpose flour, yeast, sugar, salt, plain yogurt, olive oil, and warm water. That's it!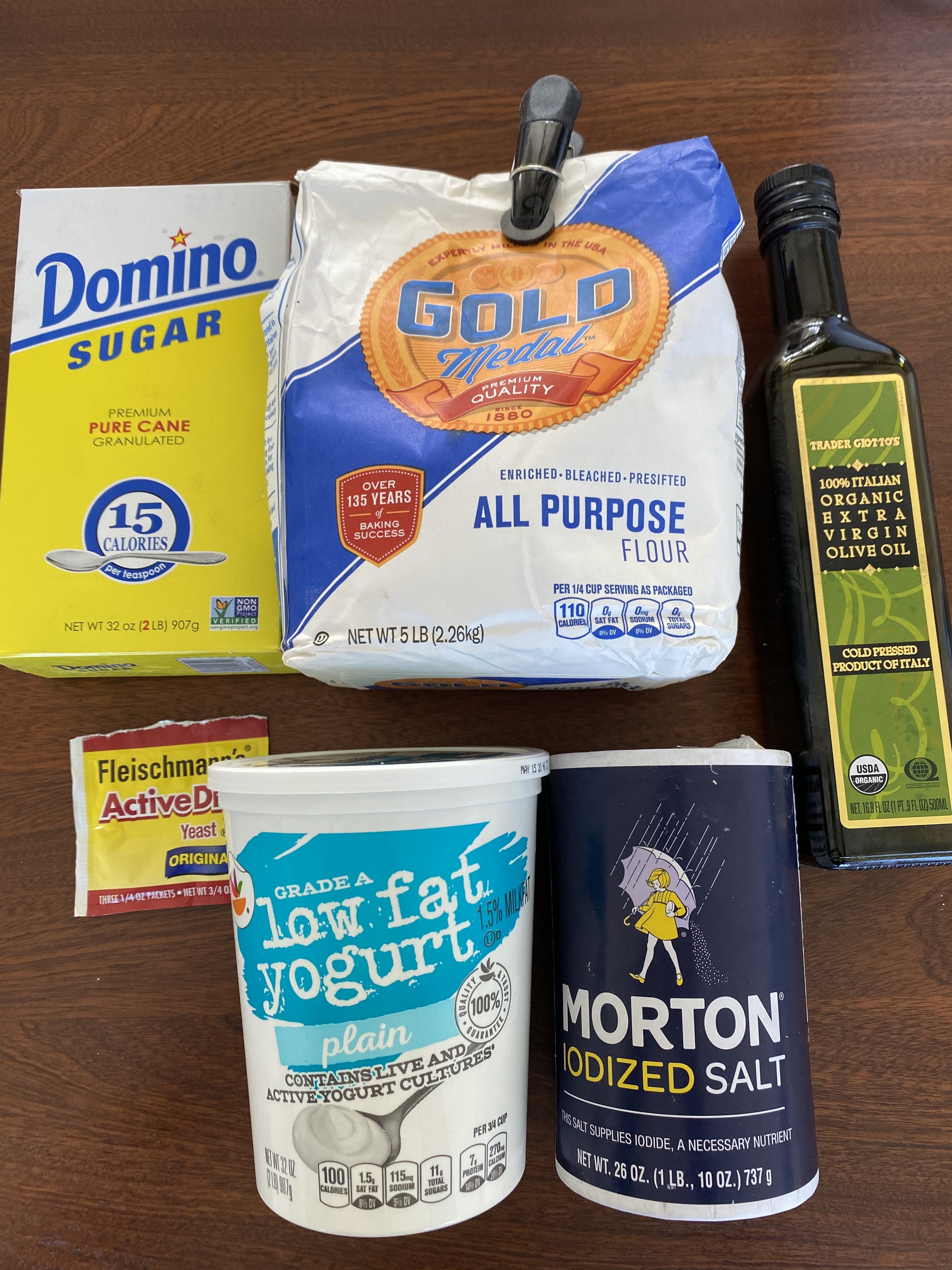 You start by combining the dry ingredients in one bowl and the wet ingredients in a second bowl. Then pour the wet ingredients into the dry and mix with a fork. Once the dough begins to come together, transfer it to a working service and knead it gently until it forms a soft, doughy ball. You don't want to over-knead, so don't overdo it here.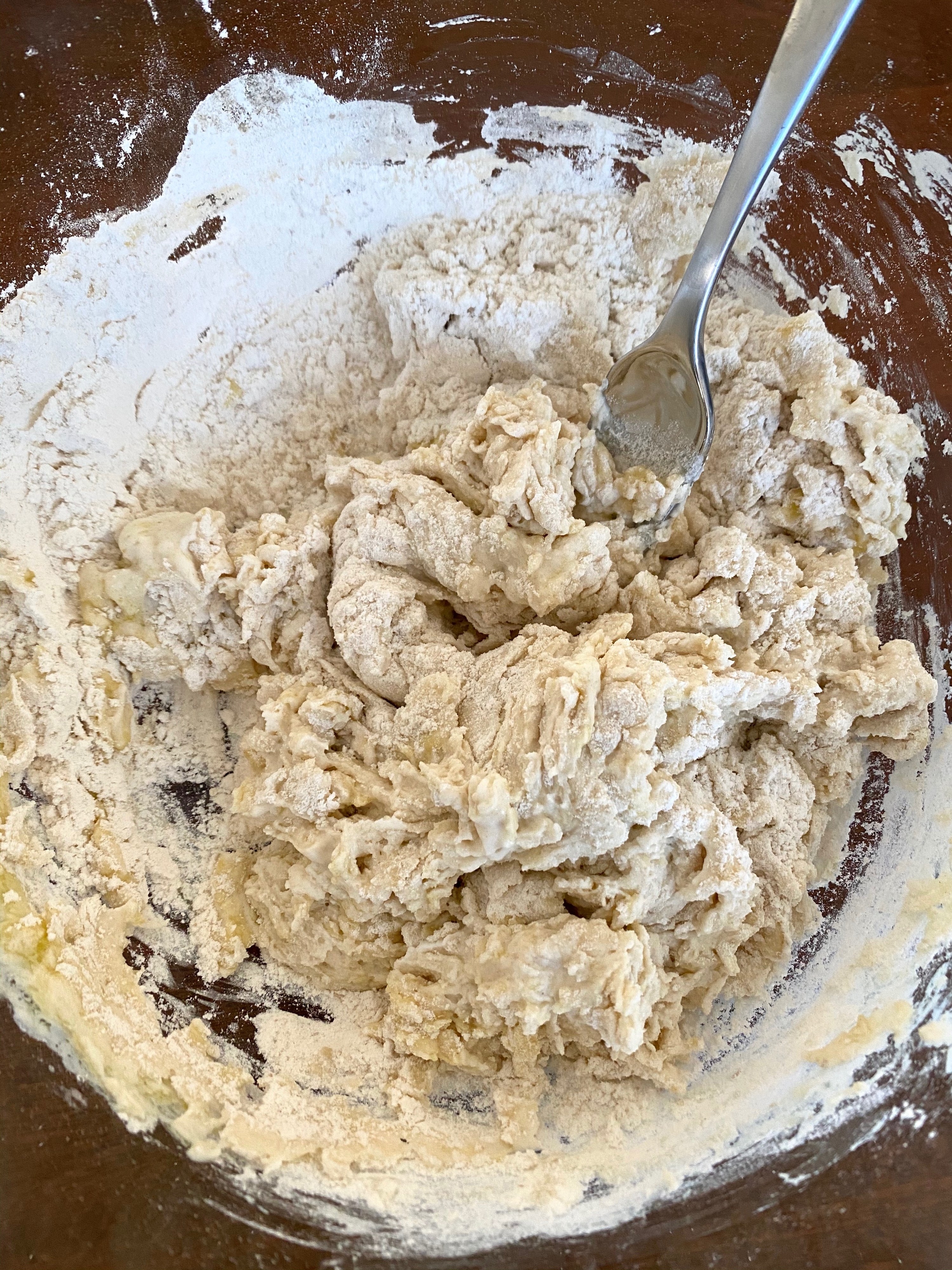 Place the ball of dough into a large glass bowl and cover it in plastic wrap or with a dish towel. Put the dough aside and let it be for about an hour. It should rise significantly and almost double in size.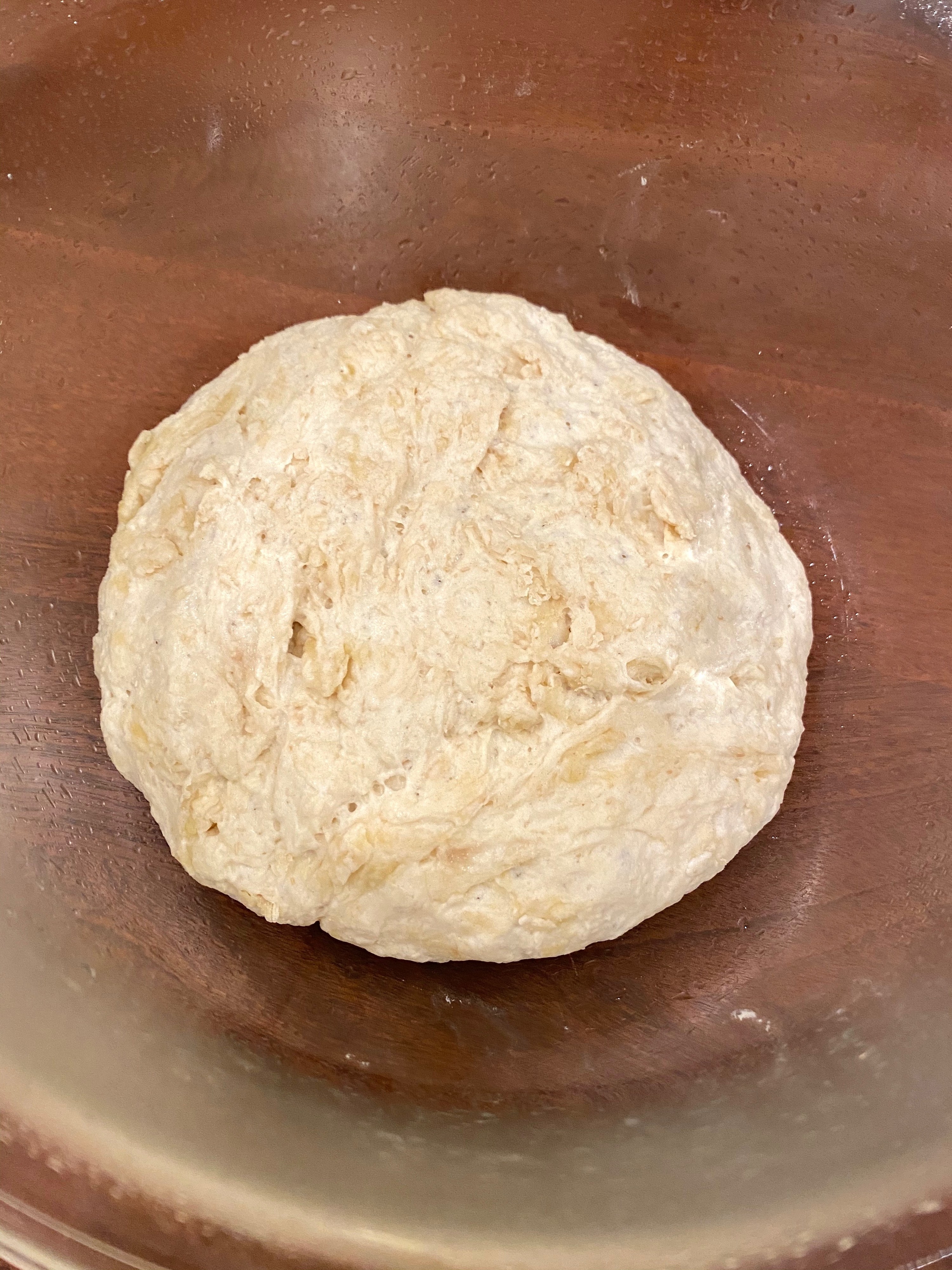 At this point, the naan is ready to make. Transfer the ball of dough to your working service and dust it with flour so it doesn't stick. Work the dough into a rectangle and then slice it into six equally-sized pieces.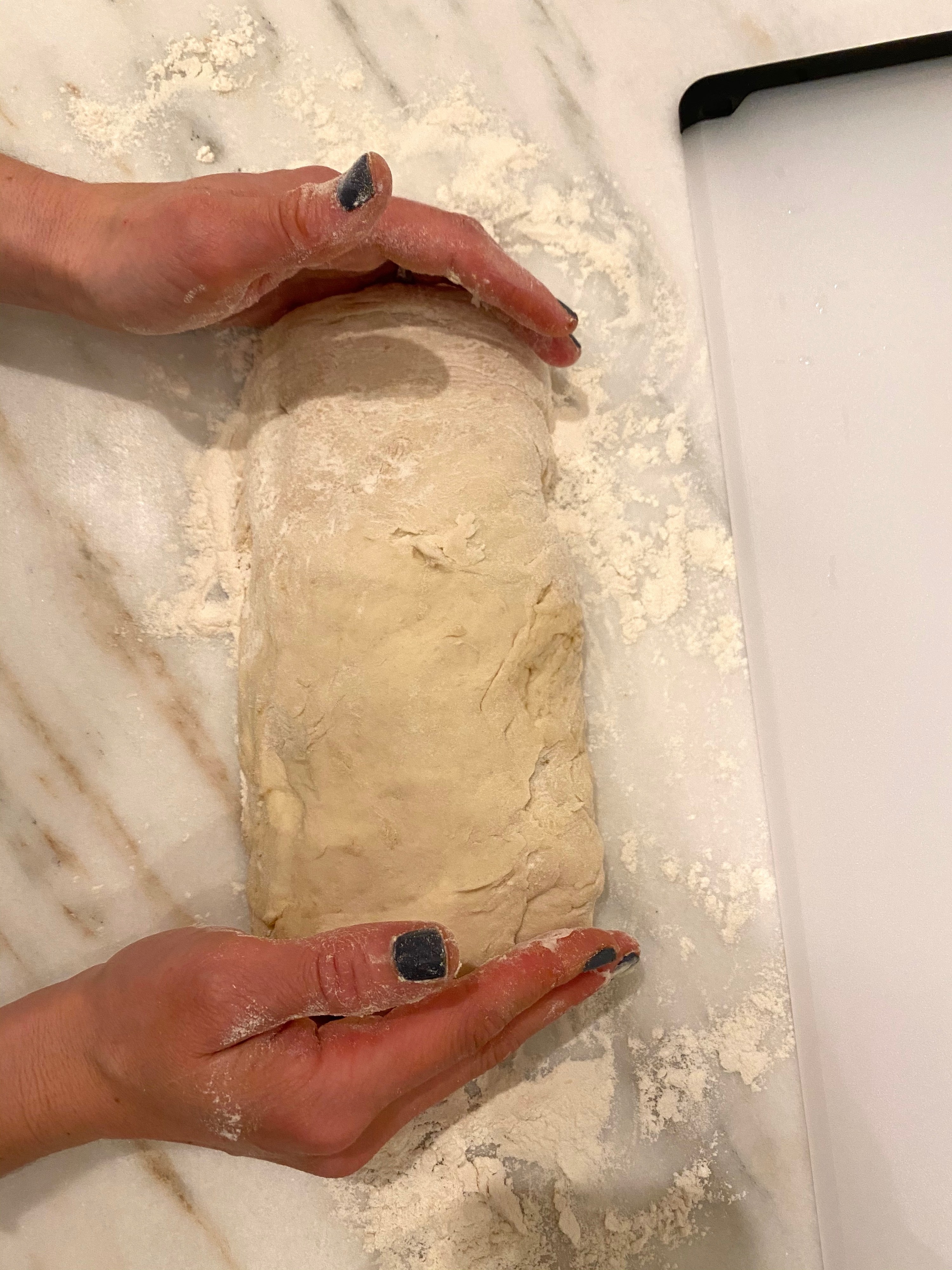 Meanwhile, heat a skillet on the stove. Shape the six pieces of dough into a ball, then roll them into flat oval-like disks. Working one piece of dough at a time, transfer the dough to the skillet. Let the dough cook for one-two minutes on each side until it becomes golden brown.
And that's all there is to it! Transfer the cooked naan to a plate and brush with a little melted butter and garlic if you're feeling ambitious, or just enjoy as is.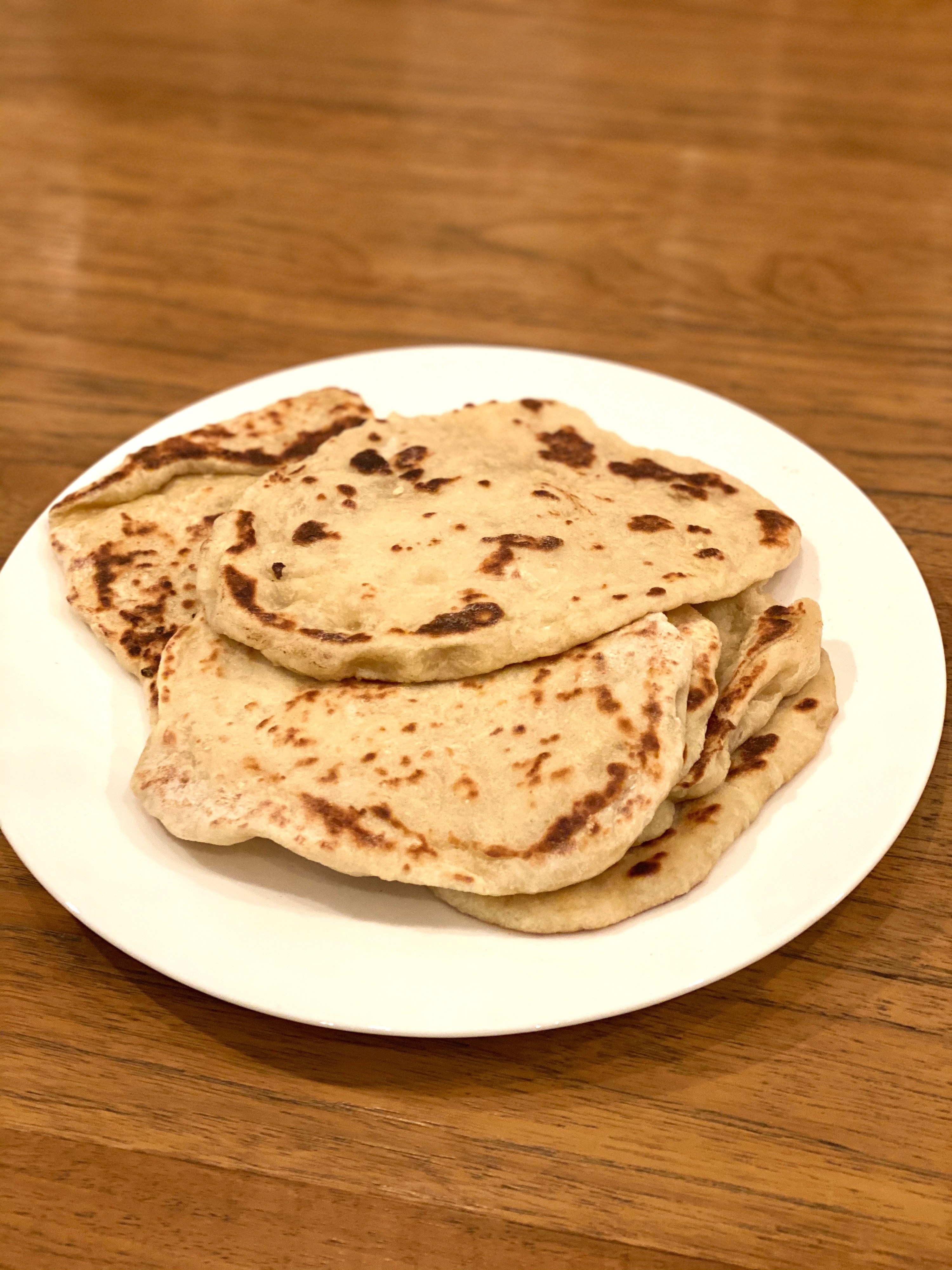 I served my naan with this homemade chicken tikka masala (which I would also highly recommend). The naan was outrageously good. I couldn't believe I made it in my own kitchen with absolutely no fancy equipment. It was doughy, chewy, and perfect for sopping up the decadent tikka masala sauce.
There are plenty of ways you can use naan in your home cooking. Perhaps the easiest way is to top it with tomato sauce and mozzarella (or whatever is in your kitchen) and turn it into naan pizza.
Or turn naan into a pita-like vessel, perfect for stuffing with your favorite foods like falafel and hummus like this recipe from Pinch of Yum.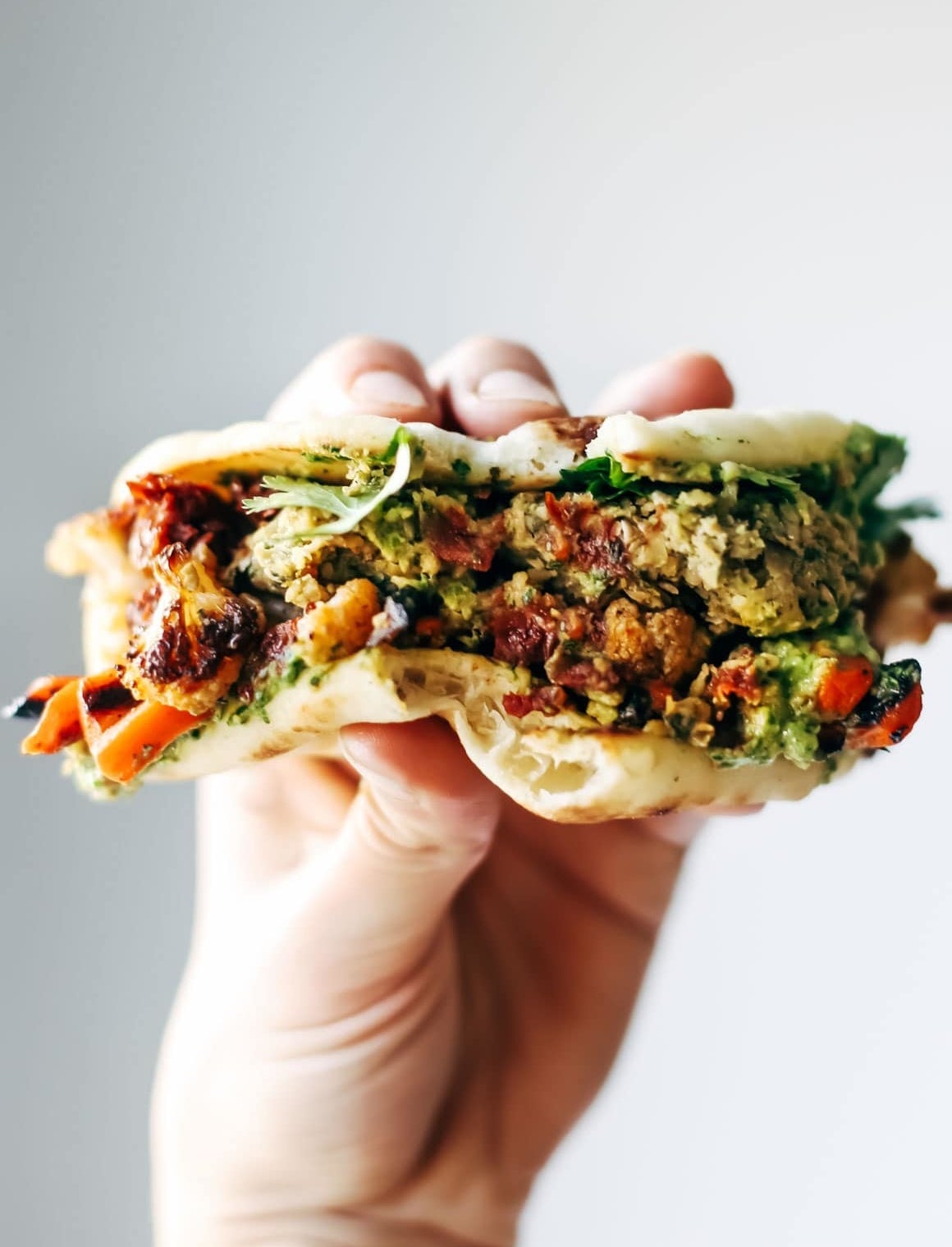 If I can make this pillowy naan at home, so can you. So happy home cooking!