I'll be totally honest, my makeup routine is pretty basic. I'm not one to fall for fad products, and I would never claim to know much about the latest beauty trends. But ever since trying Glossier's "Boy Brow," ($16) it's the one product I'm totally hooked on.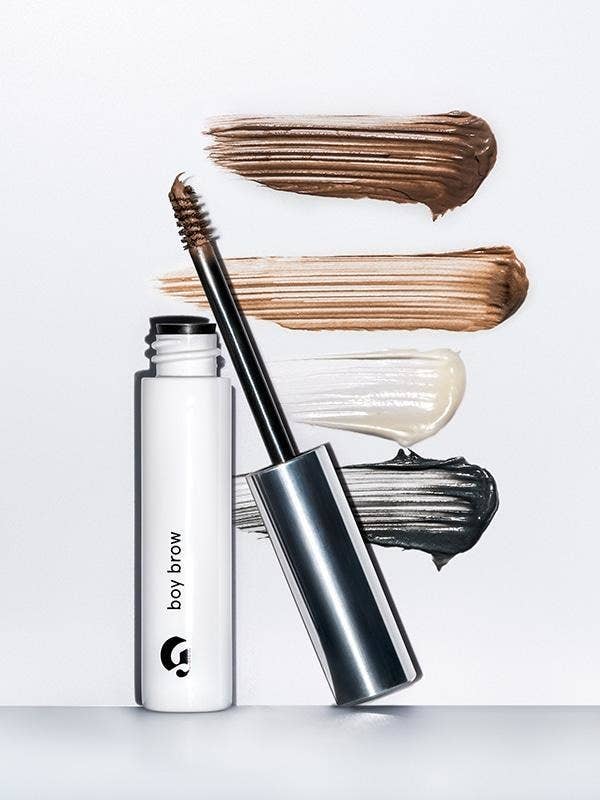 This creamy wax from popular brand, Glossier, comes in four colors — clear, brown, blonde, and black — to match your natural hair color. It brushes right on to your brows to create thicker, fluffier brows with great shape and texture.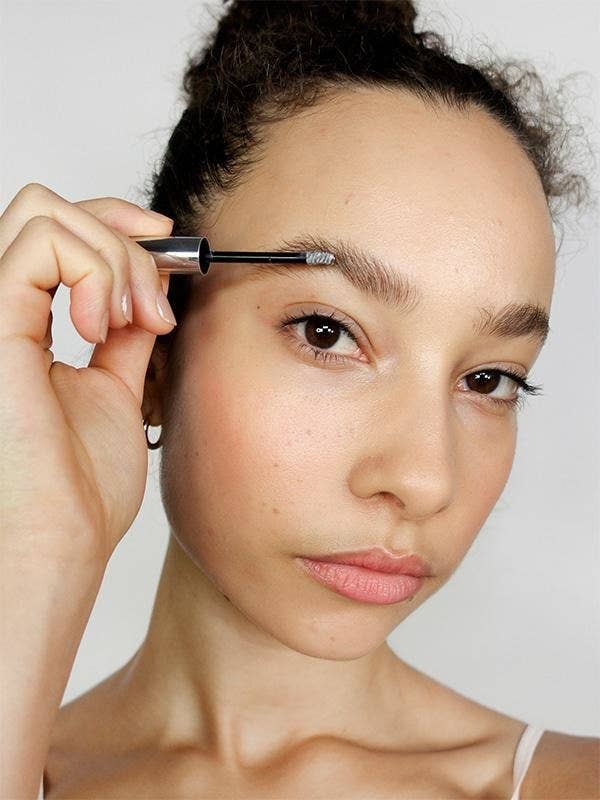 I first heard about Boy Brow from a friend of mine who raves about it, and after reading some reviews on both Glossier and Amazon, I could tell the product has a devoted following.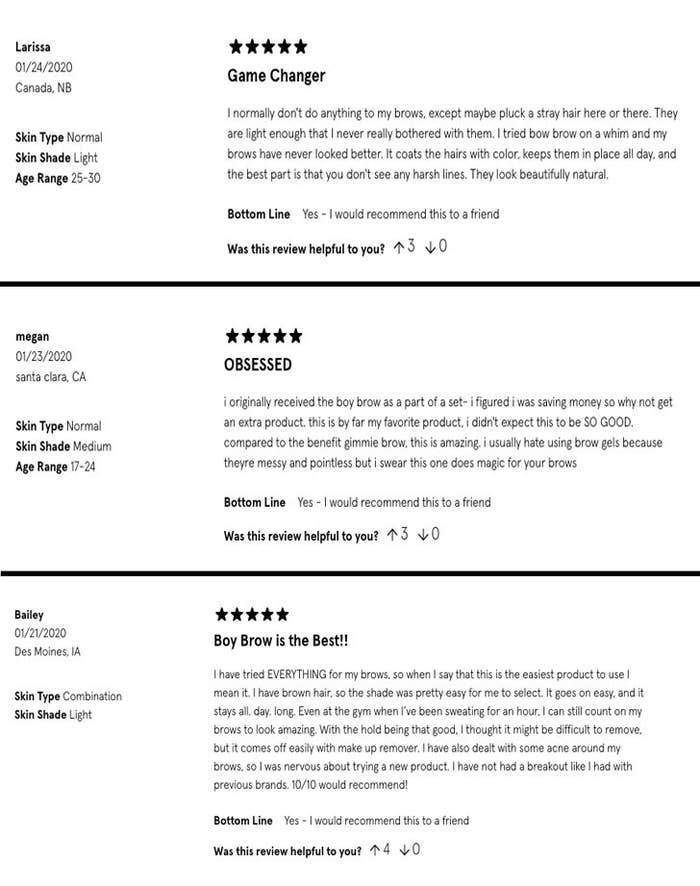 So I bought a bottle of Boy Brow to try it out for myself, and I was immediately hooked.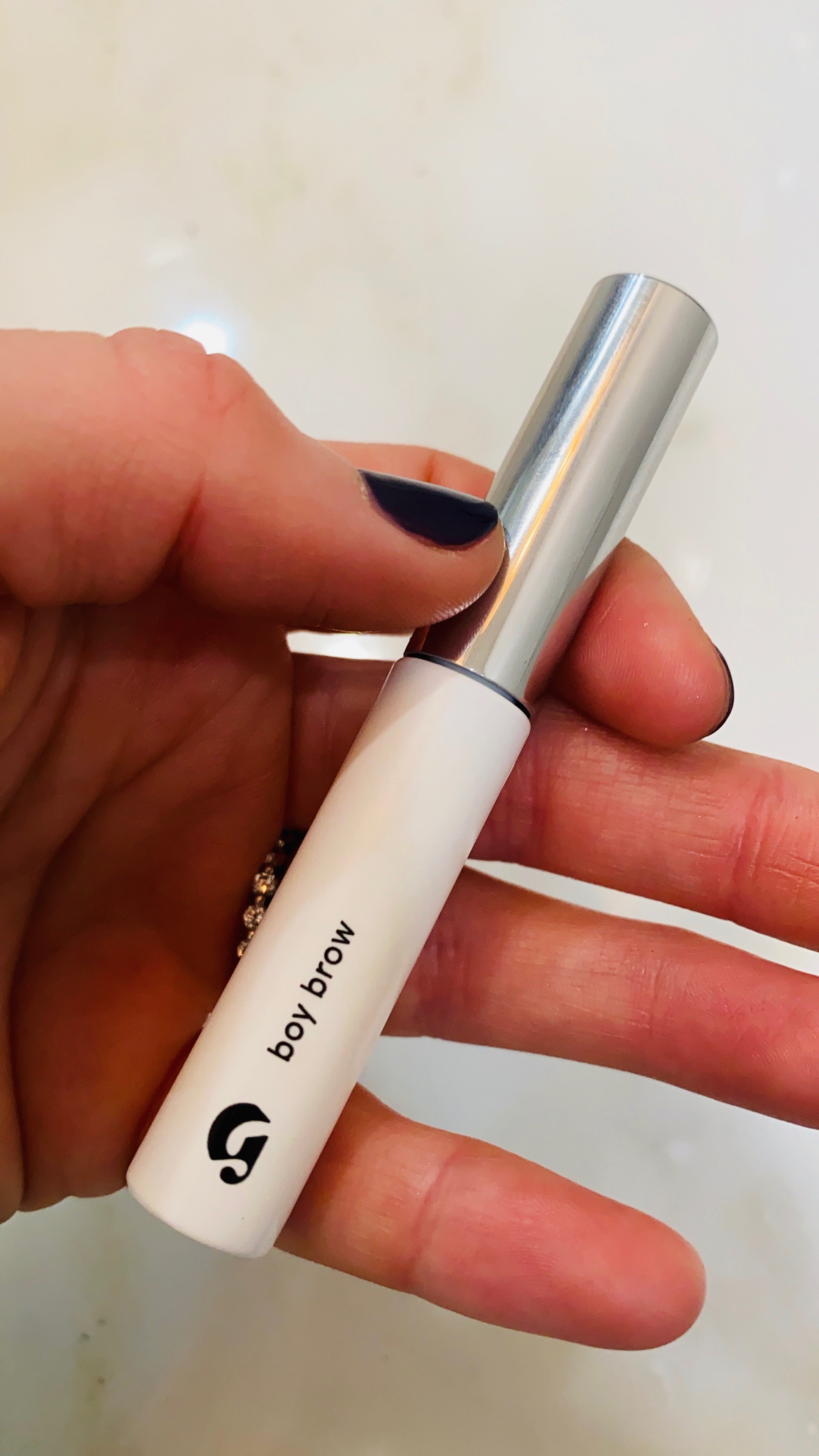 I bought the brown color, which happened to perfectly match my natural eyebrows. It couldn't be easier to use. You just use the little brush to swipe it over your brows, and voilà.
It makes your brows look and feel fuller, but still soft, textured, and totally natural looking. It also really lasts for hours throughout the day or night without fading.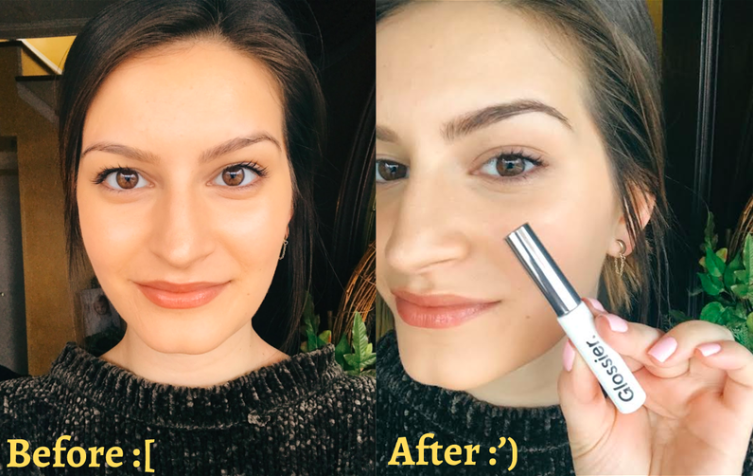 Whether I'm dressing up for a party or just going out for casual drinks, Boy Brow has become the one makeup product I always make sure to apply before going out.
Get a .11 oz bottle of Boy Brow from Glossier for $16 (available in three shades, plus a clear version).