My husband and I both eat meat often, but we recently started to observe meatless Monday as a way to cut back on our meat intake. I love eating vegetables, and I'm trying to be more conscious about the amount of meat I consume mostly for environmental reasons.
This past week, I made a recipe I'd been eyeing for a while: Mushroom Bolognese — which I found on the food blog Gimme Some Oven. My only regret is not making it sooner: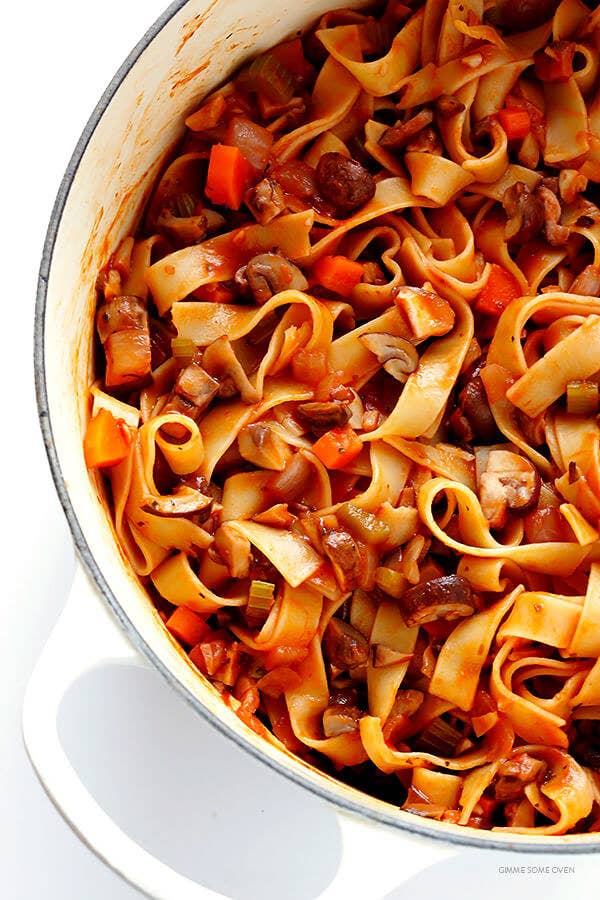 Mushrooms are the most important part of this recipe. The sauce tastes best (and has the best texture) if you use a bunch of different kinds — such as cremini, shiitake, white button, and oyster mushrooms. Many markets sell a blend of mushrooms, which would be perfect here.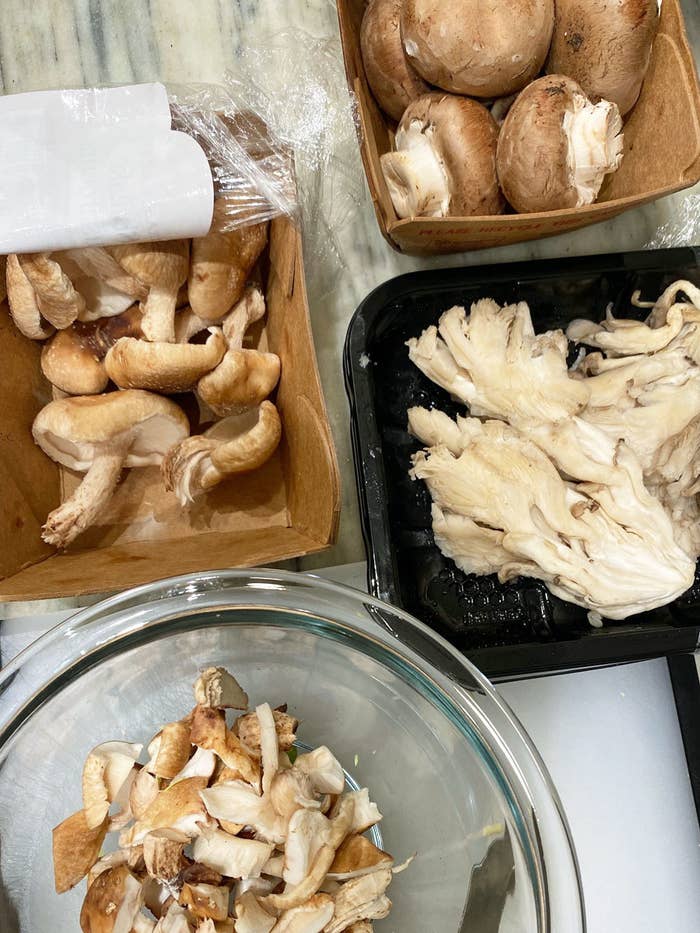 I buy pre-chopped mirepoix (a mixture of carrots, celery, and white onion) from Trader Joe's, which turned out to be perfectly handy for this recipe. Add the carrots, celery, and onion to a pan with butter or olive oil and let the veggies cook until tender.
Next, add the mushrooms and garlic and cook until all the mushrooms are browned.
Next, add some red wine to the veggies and pour a bit for yourself to drink 🤪. 2/3 cup of wine seems like a lot, but you're going to bring it to a boil and then to a simmer so it reduces by about half.
Add the vegetable broth, the tomato sauce, and the spices. I used dried thyme and oregano instead of Italian seasoning, and I left out the bay leaf. Let the sauce simmer for about 10 minutes until it thickens.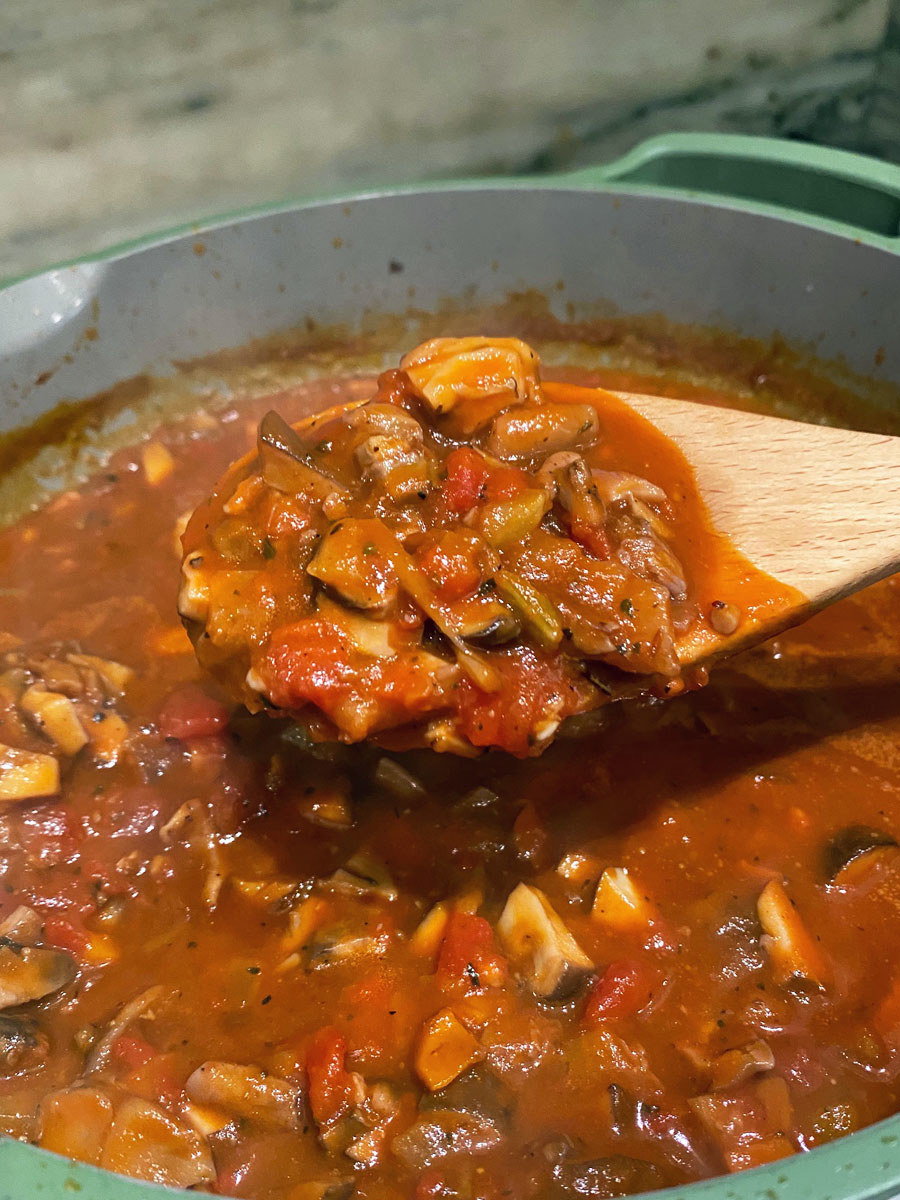 For the last step, add the cooked pasta. I've been buying homemade pasta lately, which has been a complete game-changer. It's a few dollars more than the boxed stuff but it's so good and cooks in about three minutes. 10/10 recommend upgrading if your budget allows.
Toss the pasta in the sauce. By now, your mouth will be watering and you'll be ready to dig in BUT...
Don't forget to add some fresh Parmesan (omit if you're vegan), and a drizzle of good olive oil. I added red pepper flakes and fresh basil because why not?