This school year looks different for many students. Instead of eating lunch in a cafeteria, many are now making their mid-day meals at home. If you're busy, hungry, and don't want to spend forever in the kitchen, try out some of these easy lunch tips, tricks, and hacks. 🍜
1.
Cut down on cleanup by making eggs in the microwave. Add leftover veggies and you've got a quick, high-protein lunch.
2.
If you don't want to wait for a big pot of water to boil, you can cook pasta in the microwave, too.
3.
Or make a loaded, fiber-rich sweet potato in the microwave — in way less time than it would take in the oven.
4.
Turn your favorite boxed mac 'n' cheese into a fancy lunch with the help of just a few ingredients.
5.
If you're really pressed for time, meal-prep sandwiches and freeze them for a grab-and-go meal.
6.
If you use a tortilla as the crust, you can make a shortcut personal pizza in just a few minutes.
7.
You can use naan or halved French bread as the crust, too.
8.
Turn a basic can of tomato soup into a ~sophisticated~ lunch by adding condiments or fresh herbs.
9.
Boil-bake a dozen eggs at once in the oven — and keep them in the fridge to use all week in sandwiches, salads, and more.
10.
Speaking of eggs, you can meal prep egg muffin cups and store them in the freezer for future lazy lunches.
11.
Make an easy "sushi stack" with canned tuna + leftover rice + toppings.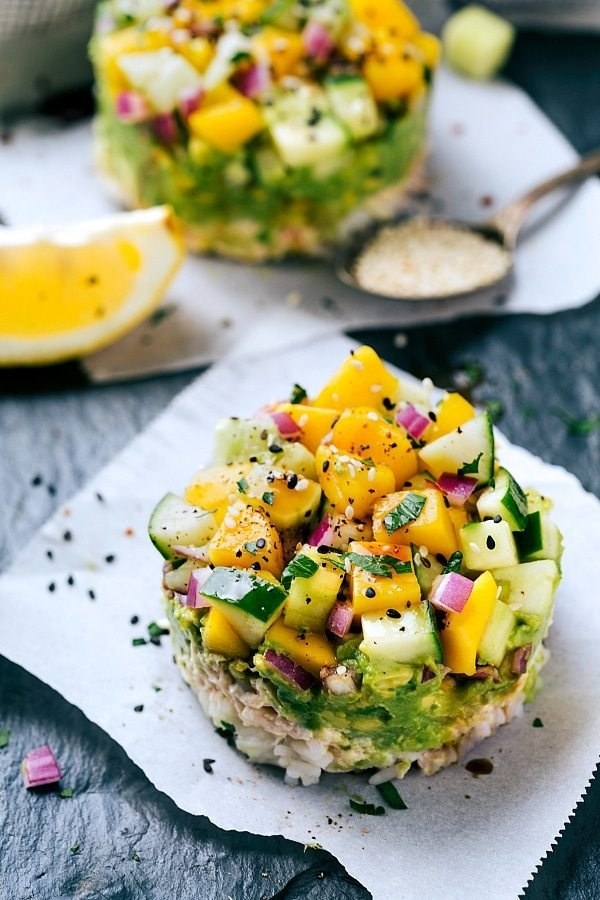 12.
Keep a $5 rotisserie chicken in your fridge and you'll have dozens of easy meals at your disposal.
13.
Whip up the easiest 15-minute carbonara by stirring an egg yolk directly over cooked pasta.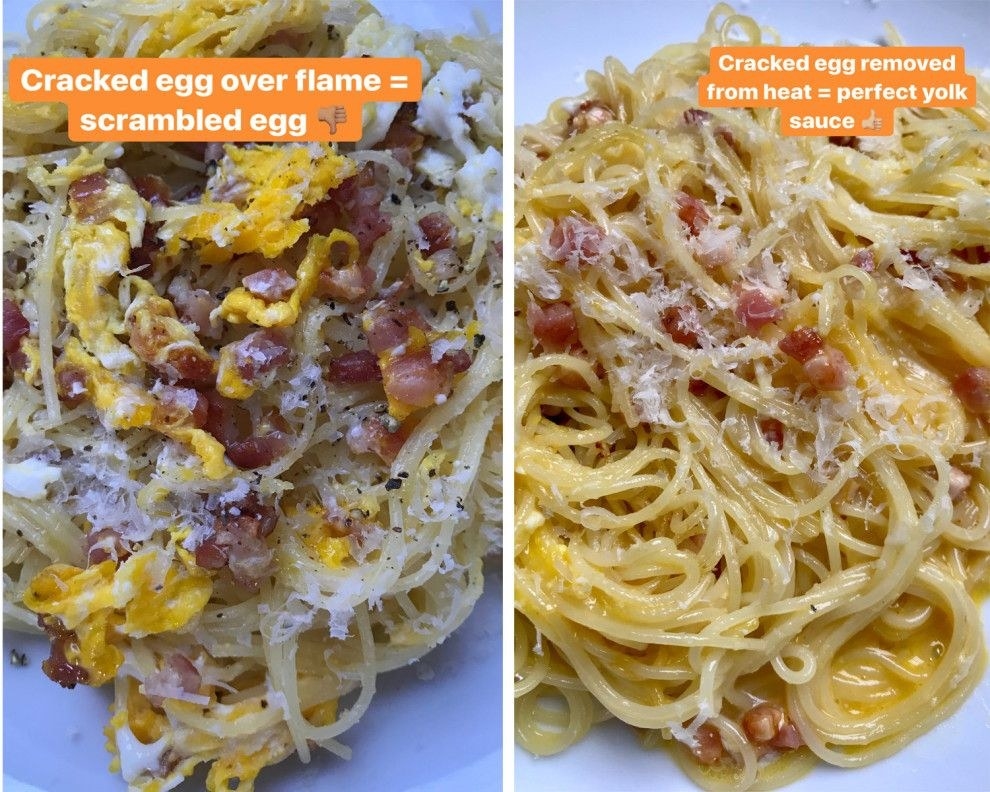 14.
Freeze fruits and veggies in little baggies, then dump them into the blender with milk or juice for a two-minute smoothie.
16.
Prep and freeze burritos for an on-the-go lunch that you'll crave all the time.