Getty Images

Eat sushi in a single bite.

According to Chef Masaharu Morimoto of NYC's Morimoto, you should eat nigiri in one bite in order to experience the harmony of all the flavors. In fact, many chefs will prepare each piece of omakase so that it is perfectly sized for each individual.

Via Wigglegif

Getty Images

Eat the pickled ginger by itself.

According to chef Naomichi Yasuda, the pickled ginger is meant to be eaten on its own after you've eaten a piece of sushi, and not on top of a roll. Think of it as cleansing your palette between different types of fish.

Via Okashi-Tales

Getty Images

Start with sashimi, end with rolls.

You want to move from lighter to heavier as the meal progresses. Robby Cook of New York City's Morimoto says to start with the sashimi, move on to the nigiri (sushi over rice), and end with the maki rolls. If you ordered any cooked food, eat that at the very end.

Via Netflix

Getty Images

Dip nigiri in soy sauce, fish-side down.

Chef Naomichi Yasuda says soy sauce should be used sparingly. Use just enough to taste it, and when you dip nigiri, dip the fish-side, not the rice side) into the soy sauce dish. The rice can fall apart if it makes contact with the soy sauce.

Via Giphy

Getty Images

It is not considered traditional or polite to mix wasabi into your soy sauce. The sushi chef puts the right amount of wasabi on individual piece of nigiri. Japanese sushi master Koji Sawada says that he can identify a novice by their excessive use of wasabi.

Getty Images

It's fine to eat sushi with your hands.

It may sound odd, but many sushi chefs say their cuisine is meant to be eaten with your hands. Most restaurants provide chopsticks since many people prefer to use them, but according to sushi-master Sawada, you can really only appreciate the sensuality and texture of the sushi if you hold it in your hands.

Via NBC

Robby Cook of Morimoto says there is a proper order to eating sushi: start light and lean and move to heavier and fattier fish. That means to begin with white fish like scallop or fluke, progress to yellowtail, move to reds and pink fish like salmon and end with the richest flavors, like fatty tuna.

Via FOX
Do You Actually Know The Right Way To Eat Sushi?
You could use a sushi lesson.
Don't be discouraged, but you might want to brush up on your sushi etiquette before you take a seat at a sushi bar. You should probably treat yourself to some sushi to practice.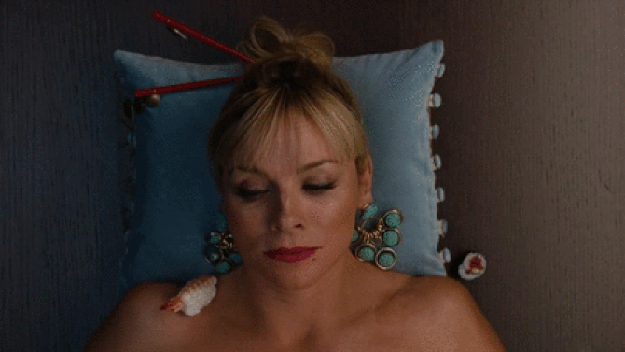 You're a sophisticated sushi eater.
We're impressed! You're definitely a sushi lover, given how much etiquette you already know. Just brush up on a few things and you'll call yourself a sushi master in no time.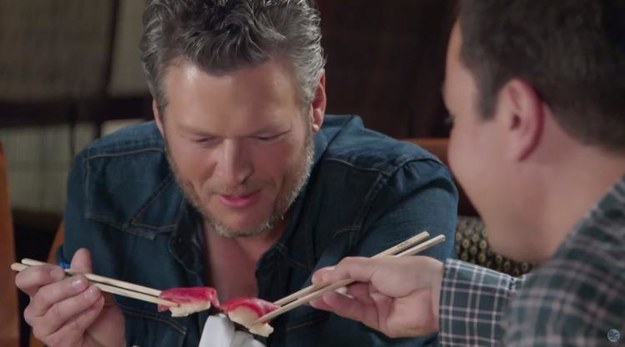 Holy mackerel! (See what I did there?) You're a total master sushi eater. Endowed with some chopsticks in hand, you're basically right up there with Jiro and the sushi gods.