Getty Images

Roast the frozen turkey in the oven at 325°F

If you forgot to thaw the turkey a few days in advance, your Thanksgiving isn't necessarily ruined. A completely frozen turkey will take significantly longer to cook than a thawed turkey, but it's safe to put a rock solid bird in the oven and let it cook from frozen. You'll need to roast it at 325°F until the turkey's temperature is at least 165°F. According to The Kitchn, it should take you about 4-7 hours, depending on the size of the bird.

Via Getty Images

Getty Images

Brine the turkey the day before Thanksgiving.

Brining means soaking the bird in a very salty solution for a period of time in order to maximize flavor and texture. The finished turkey will taste moist, juicy, tender on the inside and crispy on the outside. You should brine the turkey the day before Thanksgiving.

Via Martha Stewart

Getty Images

You shouldn't stuff your turkey with stuffing

Don't freak out, but according to chef Alton Brown, "when it comes to turkey, stuffing is evil." Why? You must get the stuffing to a minimum of 165°F in order to kill food borne illnesses. But getting the stuffing to 165°F means you'll likely overcook the turkey (aka a big Thanksgiving no-no). The better solution: Cook the stuffing separately and then stuff the turkey after it's cooked.

Via Getty Images

Getty Images

Pour warm stock over the sliced turkey and pop it back in the oven.

OK, so you overcooked the turkey, but you don't need to panic. All you have to do is add moisture back into the bird. According to The Kitchn, you should cut the turkey into slices and pour warm chicken or turkey stock over it (you can add some melted butter, too). Then, cover the sliced turkey with aluminum foil or put it back in a 250°F oven just to keep it warm. After about 10 minutes (and with the help of some gravy) your turkey will taste less dry.

Via Getty Images

Getty Images

Add a little broth at a time to prevent stuffing from getting soggy

You don't want your stuffing to be dry, but you certainly don't want it to be overly soggy. For a happy medium, you'll want to carefully watch how much liquid you're adding to the stuffing mixture. Add 1/2 cup of stock at a time and wait for the bread to absorb it before adding more. When the stuffing is moist but not overflowing with broth, you've added enough liquid.

Via Getty Images

Getty Images

Don't add cold butter and cream to your potatoes

You want your potatoes to be buttery and creamy, of course, but the potatoes will absorb dairy easier when it's at room temperature. Let your butter and cream sit out for a bit before adding them to the potatoes so you can easily work them into the mash and achieve that super fluffy, creamy taste and texture.

Via Getty Images

Getty Images

Add equal parts softened butter and flour to the gravy until it thickens.

You don't want lumpy gravy and you don't want gravy that's as thin as water. If your gravy is looking a little too thin, you can thicken it up with two simple ingredients. Combine equal parts softened butter and flour into a paste (called beurre manié), then whisk it into the gravy and bring it to a simmer. Keep adding the butter and flour mixture until you've reached your desired consistency.

Via Getty Images

Getty Images

Put the ingredients in the freezer before making the crust.

The key to super tender and flaky pie crust is making sure the dough stays chilled before baking. The simple solution: Pop the butter and flour in the freezer before making the pie dough. You can even put the assembled (unbaked) pie into the freezer for 15 minutes or so before baking it in the oven.

Via Getty Images
Do You Know How To Fix These Common Thanksgiving Cooking Mistakes?
You should probably let someone else host Thanksgiving
Don't take this the wrong way, but if you try to cook Thanksgiving dinner, you're probably going to fuck it up. But that's totally fine. It's way more fun to be a guest at someone else's Thanksgiving dinner where you can enjoy all the food and not stress over cooking it, right?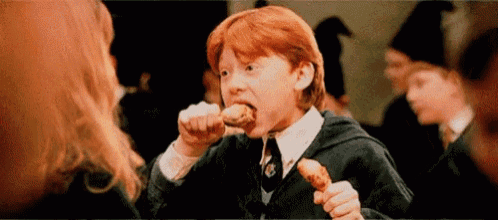 You may (or may not) mess up Thanksgiving dinner
You're no Ina Garten, per sé, but you know a thing or two about putting together a solid Thanksgiving dinner. Sure, you may hit a few bumps in the road, but you're prepared to face the challenges and put a delicious dinner on the table.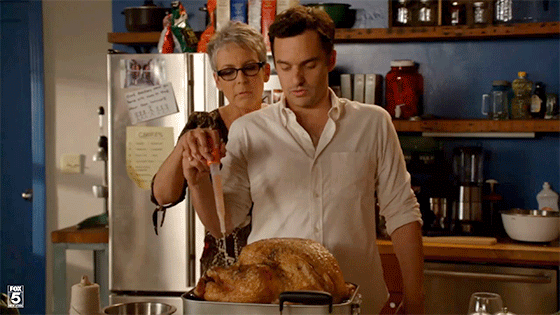 You're basically Ina Garten
You're just like Ina in the kitchen, whipping up a seamless meal and pulling out all the tricks to make sure it's perfect. The good news is that you're bound to make one helluva delicious and memorable Thanksgiving dinner. The bad news: Your guests are going to count on you to cook every damn year.