I Tried Beyond Meat's Newest Product And I Have Some Thoughts
These aren't your average meatballs.
By now, you're probably familiar with Beyond Meat.
Their newest product is Beyond Meatballs — which are plant-based, pre-seasoned Italian-style meatballs made from peas, rice, and other ingredients.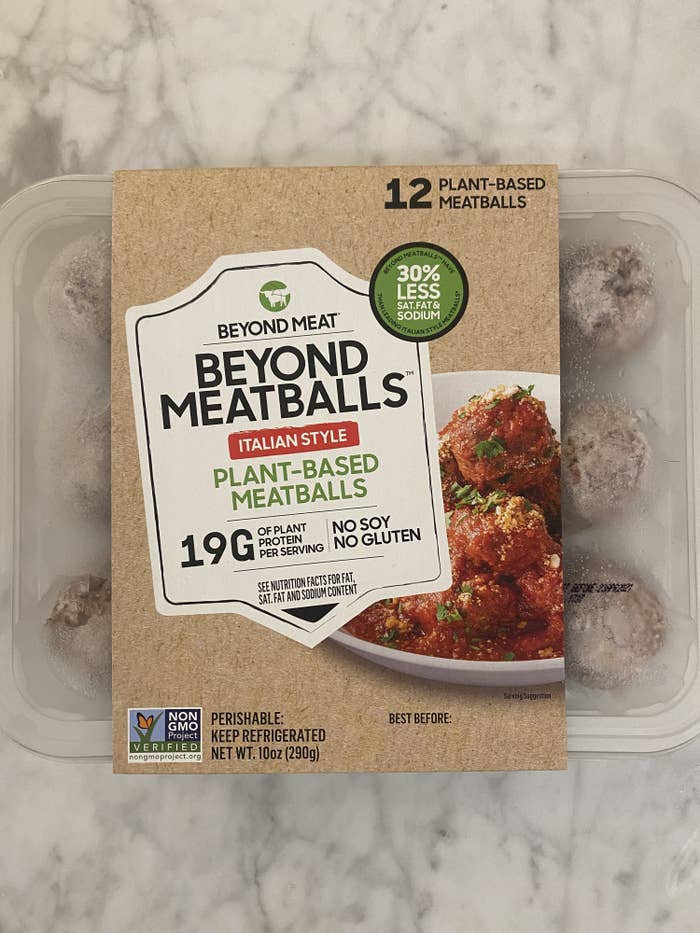 The suggested serving size is five meatballs, which contain 19 grams of protein and 3 grams of fiber. They're also gluten-free and vegan!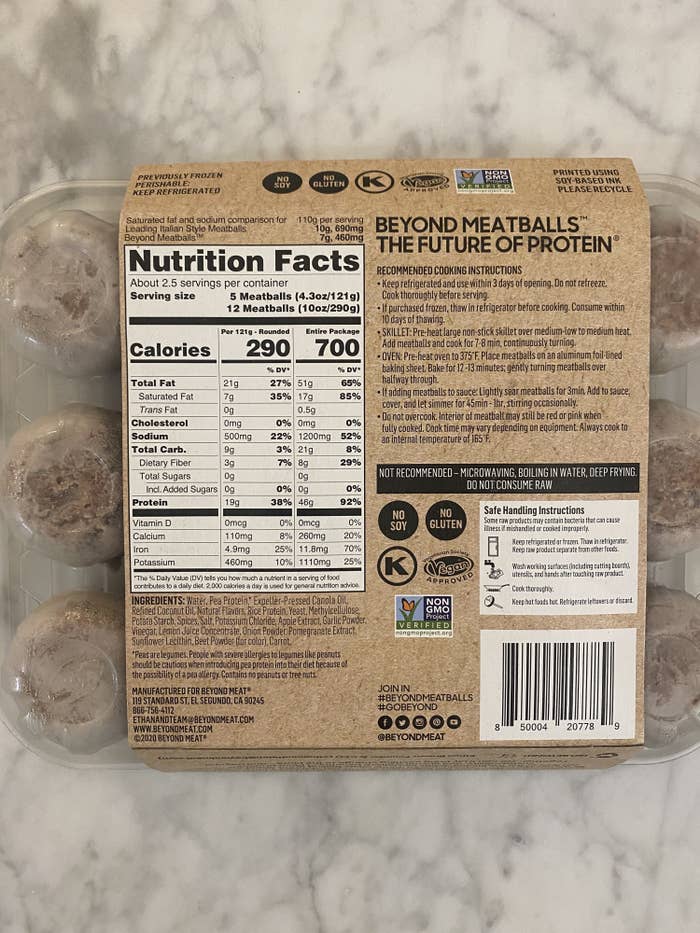 I've been a big fan of Beyond Meat's burgers from the get-go. It took me a bit to get over the fact that that the burgers look pretty gross before they're cooked, but ultimately they're very tasty and a pretty convincing meat substitute. You can read all about that here.
I'm not vegetarian, but I try to cut back on meat whenever I can (mostly for environmental reasons). So I was excited to see that Beyond Meat came out with something new.
I got my meatballs frozen, so I let them thaw for a few hours in the fridge. Like all of Beyond Meat's products though, you can find them fresh or frozen depending on your local grocery store. As I kind of expected, they looked pretty unappealing right out of the packaging, but I was willing to look past that and hope they taste better than they look.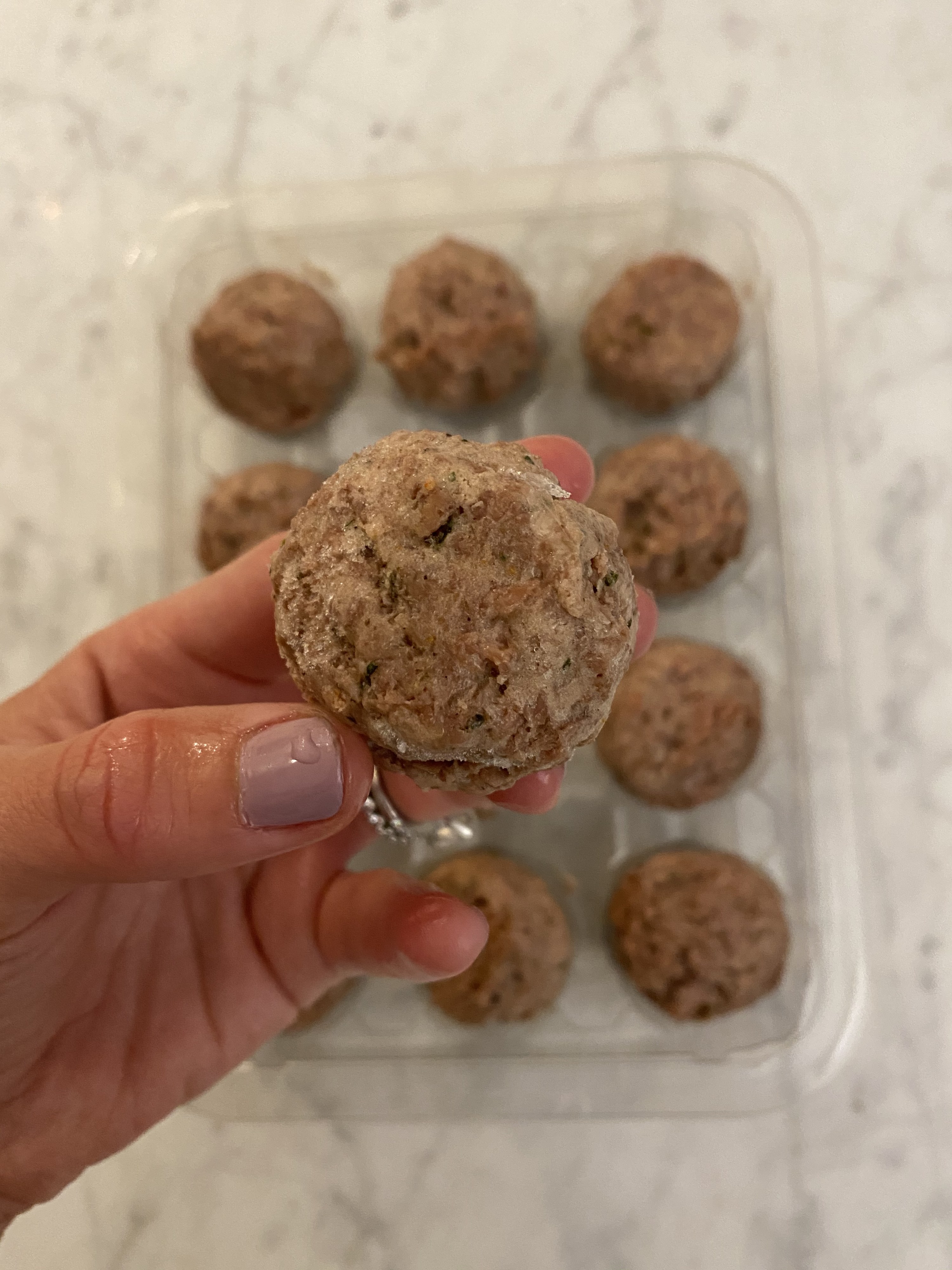 While I cooked the meatballs according to the package directions, I boiled up some pasta because what else are meatballs for?
As the meatballs browned in the skillet, they lost their initial strange appearance and began to resemble real meat. They even started to smell similar to real meatballs.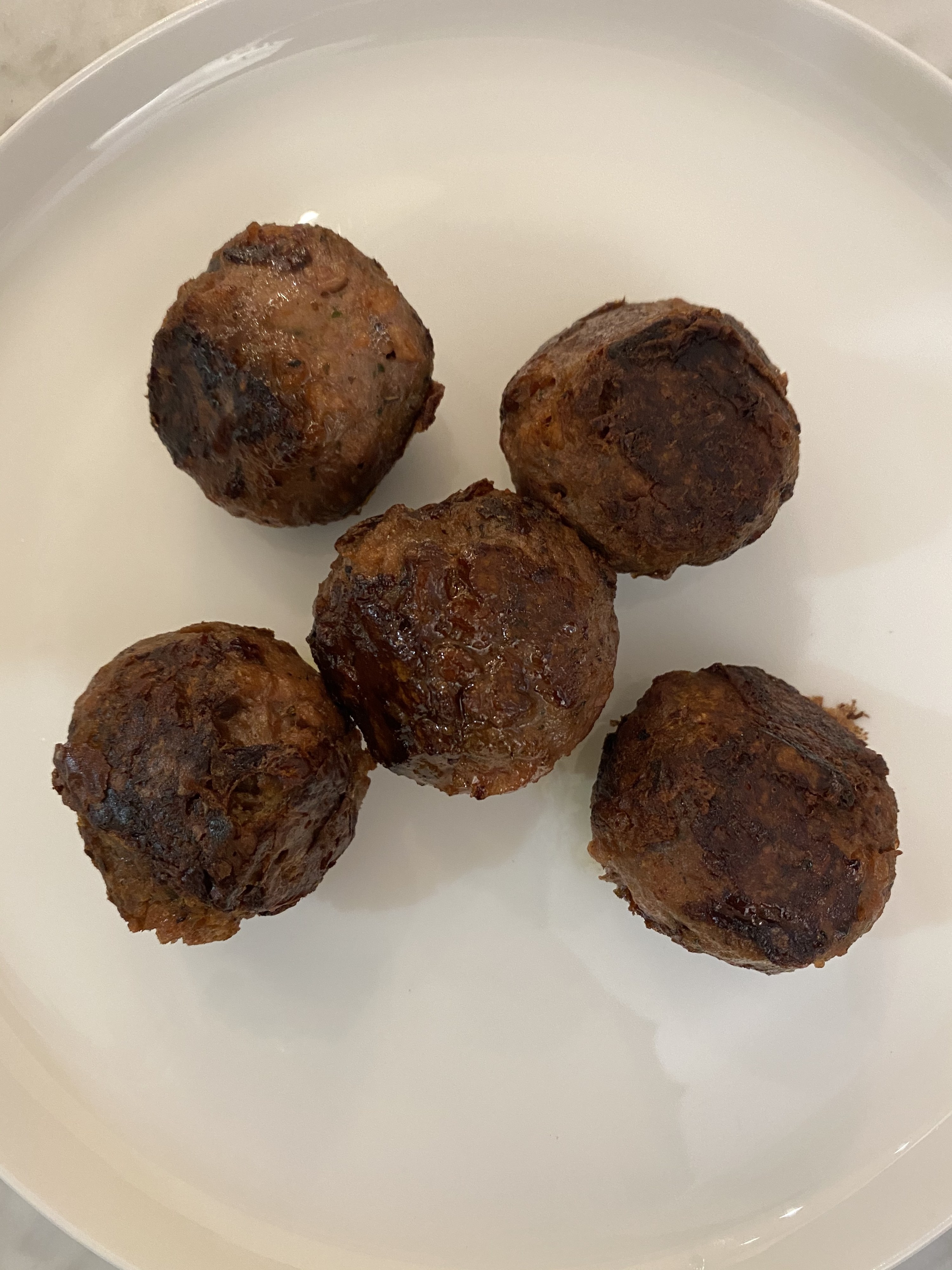 I tossed the meatballs with some spaghetti and marinara sauce, and then I added a little bit of Parmesan and basil. At least before cutting into the Beyond Meat meatballs, I think you could convince most people that they're real meat.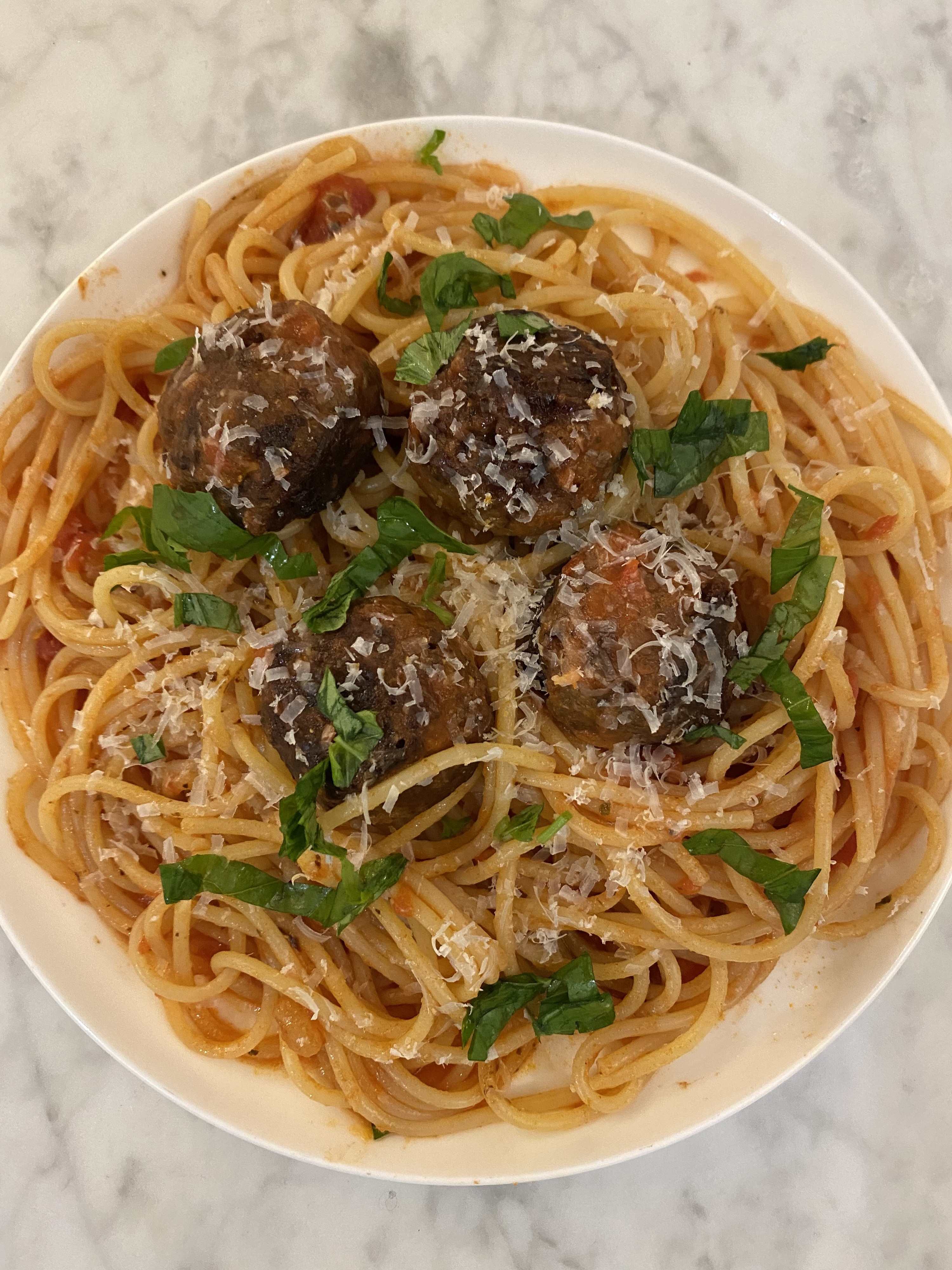 IMHO, the original burgers are slightly better, but I actually really enjoyed the meatballs and will absolutely make them again.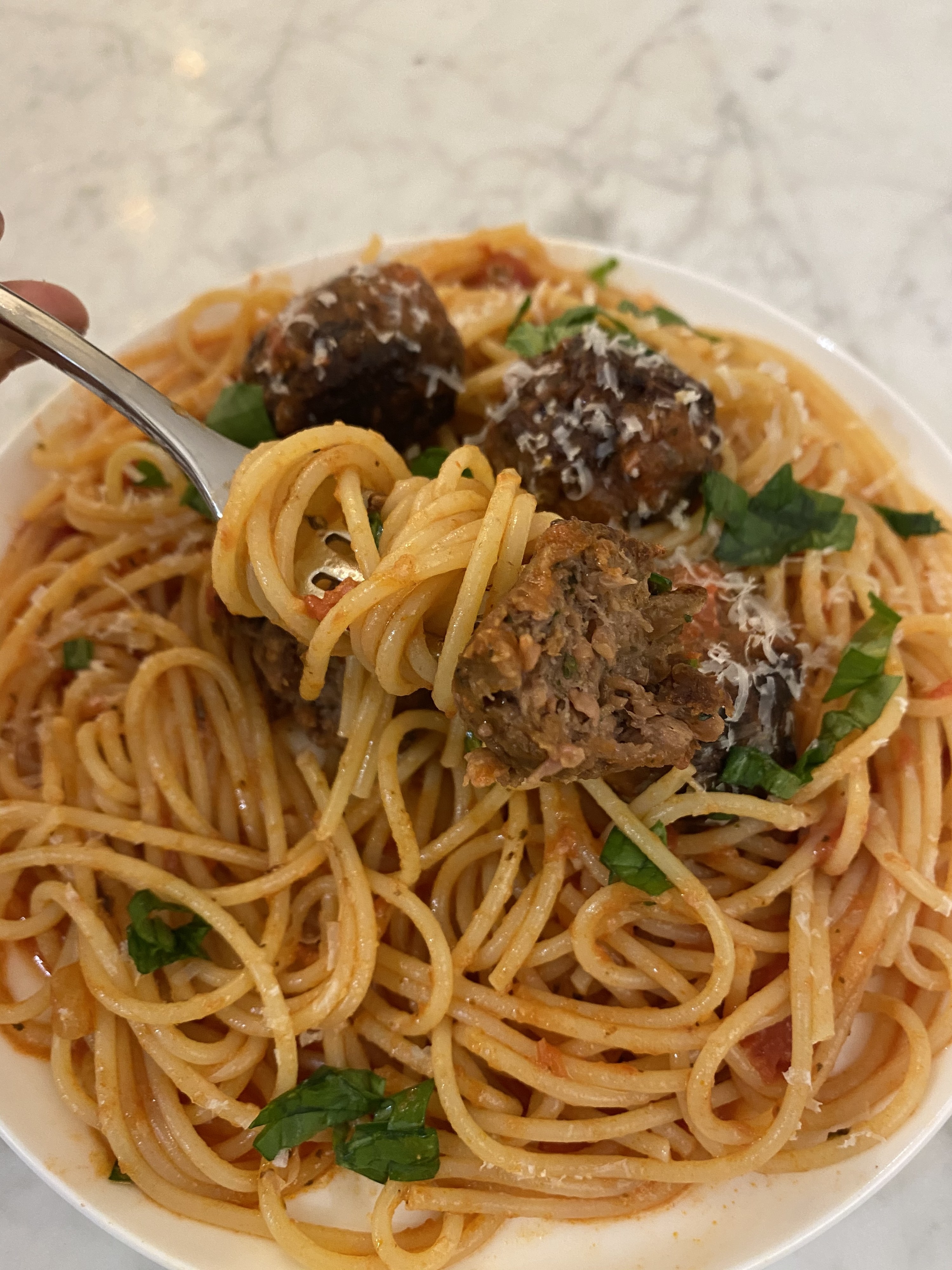 If you don't eat meat or you're looking for a realistic way to reduce your meat intake, these meatballs are a great option — smaller than the burgers, and easy to dress up with your favorite pasta sauce or to enjoy as a meatball sub.
Beyond Meat has already started rolling out the new meatballs nation-wide, so keep an eye out. You can expect to see them in your local Whole Foods, Stop & Shop, Sprouts, Harris Teeter, Kroger and Albertsons grocery stores by early October. You can also use the store locator tool to find them in a store near you.